5 Categories of Exciting and Free Things To Do In Auckland, New Zealand
It might come as a surprise but there are a lot of free things to do in Auckland, NZ, so if you're planning a trip but you feel strapped for cash, no worries! As New Zealand's largest city, Auckland is buzzing with loads of exciting activities that won't cost you a dime. Some of these are exciting activities that the whole family can enjoy – adults, kids and teenagers.
To make it even easier, in this article, we will guide you through the best free things to do in this beautiful city – from cultural treasures to outdoor adventures and everything in between. Ready for your budget-friendly journey in the 'City of Sails'? Let's get started!
Key Takeaways
Auckland offers a plethora of free activities, from hiking up volcanic summits to exploring regional parks and reserves, such as the famous Waitakere Ranges.
Immerse yourself in Auckland's vibrant art and cultural scene by visiting renowned museums like Auckland Museum and Auckland Art Gallery, as well as attending free events and festivals throughout the city.
Families can enjoy family-friendly activities like visiting the stunning Auckland Domain Winter Garden or exploring Cornwall Park, which offers historical sites and educational experiences. Silo Park is also a must-visit for families, with its range of free activities in a waterfront setting.
1. Enjoy the Great Outdoors
Explore the summit of extinct volcanoes, hike regional parks and reserves, visit West Coast beaches, and take in breathtaking views at Mount Eden.
Explore the summit of extinct volcanoes
Brimming with geological wonders, Auckland boasts 48 fascinating dormant and extinct volcanoes. Trekking to the summit of these once fiery natural structures offers not only an adrenaline-fuelled adventure but also a glimpse into the area's intriguing volcanic history.
Topping the list is Mt Eden, one of Auckland's finest volcanic cones which treats hikers with unmatched panoramic views of the entire cityscape. Be it intricate trails winding up through lush vegetation or wide-open spaces overlooking spectacular vistas, exploring these dormant giants is definitely one of the best free activities in Auckland for outdoor enthusiasts and history buffs alike.
Hike regional parks and reserves
A renowned activity in Auckland, New Zealand is hiking regional parks and reserves. Here's why:
Engage with nature by trekking through 36 different regional parks in the City of Sails.
Immerse yourself in varied experiences as each park offers unique landscapes and trails.
Experience the thrill of adventure by exploring the famous Waitakere Ranges Regional Park, located on Auckland's west coast.
Discover captivating sceneries from serene nature trails to challenging hikes for fitness enthusiasts.
Enjoy a day out picnicking, birdwatching, or simply soaking up the natural beauty at no cost.
Get a glimpse of unique flora and fauna native to New Zealand while hiking in these regional parks.
Visit coastal regional parks for stunning seaside views that are perfect for exploration and photography.
Stay active and keep your fitness levels up by hitting the trails regularly.
Free access makes these parks perfect for one day trip or a weekend getaway nestled amidst nature's bounty.
With many parks mere minutes' drive from Auckland city centre, getting close to nature couldn't get more accessible!
Visit West Coast beaches
Venture to Auckland's West Coast beaches for an exciting day of outdoor exploration – and it won't cost you a dime! Kick back on the stunning, black-sand shores as the mighty surf of the Tasman Sea forms a dramatic backdrop.
Notably, places like Karekare Beach and Piha Beach offer free activities such as surfing and hiking just a one-hour drive away from downtown Auckland. Being close to nature is among the best things to do in New Zealand, with rugged beauty at every turn on these wild shorelines.
The stark contrast between these coastal areas' allure and calm Hauraki Gulf waters make your trip to Auckland genuinely memorable. So grab your sunscreen, pack your picnic lunch, and prepare for an epic adventure in Auckland's West Coast beaches – one of New Zealand's must-visit attractions.
Visit Mount Eden
Standing at 196m tall, Mount Eden, also known as Maungawhau, offers visitors a magnificent vantage point to take in sweeping 360-degree views of Auckland. As the highest volcano in the city, this iconic landmark provides an immersive outdoor experience right in the heart of Auckland.
From the summit, you can admire breathtaking vistas of the city skyline and its picturesque harbours. The location is perfect for capturing stunning photos or enjoying a sunset picnic with loved ones.
Situated within the Mount Eden suburb, it's worth exploring nearby attractions such as Auckland War Memorial Museum and Auckland Domain park. Whether you're a nature enthusiast or simply looking for an escape from urban life, visiting Mount Eden should be on your list when exploring free things to do in Auckland.
2. Experience Art & Culture
Immerse yourself in Auckland's vibrant art scene and rich cultural heritage. From visiting art and historical museums to attending free cultural events and festivals, there are endless opportunities to explore the city's creative side.
Discover the hidden gems that showcase New Zealand's artistic prowess and engage with local artists who shape Auckland's cultural landscape. Don't miss out on the chance to discover the diverse art and culture scene of this dynamic city.
Visit art and historical museums
Immerse yourself in the rich history and vibrant culture of Auckland by visiting its art and historical museums. These museums offer a diverse range of exhibits that cater to art lovers, history enthusiasts, and those interested in exploring New Zealand's cultural heritage. Here are some must-visit museums in Auckland:
Auckland Museum: Explore a wide range of exhibits related to art, culture, and history at this renowned museum. Learn about Māori cosmology, Pasifika art, and New Zealand's transport history.
Auckland War Memorial Museum: Delve into New Zealand's military history and heritage at this popular attraction. Discover fascinating stories and artifacts that highlight the country's involvement in various conflicts.
Auckland Art Gallery: For art enthusiasts, this gallery is a must-visit. It features an impressive collection of visual arts from both local and international artists, allowing you to immerse yourself in different artistic styles and expressions.
MOTAT (Museum of Transport and Technology): Witness the evolution of transportation and technology in New Zealand at this unique museum. From vintage cars to early steam engines, explore the innovations that have shaped the country's progress.
Maritime Museum: Discover the rich maritime history of Auckland and its close relationship with the sea at this intriguing museum. Learn about seafaring traditions, explore interactive exhibits, and even board a heritage vessel.
The free entry or discounted admission fees offered by many of these museums make it possible to experience art and culture in Auckland without breaking the bank.
Attend free cultural events and festivals
Auckland, New Zealand offers a wide range of free and nearly free cultural events and festivals to attend. Immerse yourself in the diverse cultures and traditions of the city through these vibrant celebrations:
The Pasifika Festival: This significant event celebrates Auckland's Pacific heritage, showcasing the customs, music, dance, arts, and cuisine of different Pacific Island cultures.
The World of Wearable Art (Wellington): While not held directly in Auckland, this annual arts and culture event is worth the trip. The showcase features mind-blowing wearable art creations from international designers.
Dunedin Fringe Festival: Another renowned arts festival held outside of Auckland but attracts artists from across New Zealand. Get ready for a whirlwind of creativity with various performances like theater, comedy shows, visual art installations, and more.
Cultural Festivals: Throughout the year, Auckland hosts numerous cultural festivals celebrating its diverse communities. From Diwali Festival to Chinese New Year celebrations to Matariki (Māori New Year), there's always something exciting happening.
Music Festivals: Auckland boasts a lively music scene with several free outdoor concerts and festivals that offer a platform for local musicians to showcase their talent. Keep an eye out for events like Summer in the Square or Music in Parks for some unforgettable performances.
Outdoor Movie Screenings: Enjoy the warm summer evenings with free outdoor movie screenings at various locations around Auckland. Grab a blanket, some snacks, and relax under the stars while watching beloved classics or recent blockbusters.
Silo Park Events: Silo Park is known for hosting various cultural events throughout the year. From art exhibitions to live performances to markets offering unique crafts and goods, there's always something going on.
3. Family-Friendly Activities
Auckland offers a variety of family-friendly activities, such as visiting the beautiful Auckland Domain Winter Garden and exploring Cornwall Park. Don't miss out on free activities at Silo Park! Read on to discover more exciting options for your family adventure in Auckland.
Visit Auckland Domain Winter Garden
Nestled within the beautiful Auckland Domain Park, the Auckland Domain Winter Garden is a historic treasure that dates back to the early 1900s. This must-see attraction features two large glasshouses showcasing a stunning array of temperate and tropical plants.
Whether you're a nature enthusiast or simply looking for a tranquil escape from the bustling city, this free activity offers an immersive experience in natural beauty. As part of the Auckland Council's public parks and gardens, there are no entry fees to visit the Winter Garden, making it an accessible and family-friendly destination for both locals and tourists alike.
With its serene ambiance and captivating displays, it's easy to see why this iconic spot has remained popular since its inception in 1913.
Explore Cornwall Park
Cornwall Park in Auckland, New Zealand, is a haven for families seeking free and enjoyable activities. Spanning over 425 acres of lush greenery, the park offers visitors an opportunity to delve into the rich history and culture of the region.
As you explore Cornwall Park, you'll stumble upon important historical sites like Auckland's oldest building and a former Maori Pa volcano. What makes this park truly special is its ability to provide a connection to the past, allowing visitors to walk in the footsteps of their ancestors.
Kids will be thrilled to interact with farm animals while embracing educational experiences. With playgrounds, sports fields, picnic areas, and stunning flora and fauna creating a serene environment – Cornwall Park promises endless adventure for families looking to create lasting memories in Auckland.
Enjoy free activities at Silo Park
Silo Park in Auckland's Wynyard Quarter is the perfect destination for families seeking free activities in a vibrant waterfront setting. This community hub offers an array of events and entertainment options, catering to all ages and interests.
From outdoor movies under the stars to live music performances, there is always something happening at Silo Park. Families can enjoy picnics on the grassy lawns, explore nearby playgrounds, or simply soak up the lively atmosphere while admiring stunning views of Auckland Harbor.
With its diverse range of free activities, Silo Park truly embodies the spirit of community and creates lasting memories for visitors and locals alike.
4. Explore the City
Take a leisurely stroll along Queen Street, the city's main shopping and entertainment hub.
Take a stroll along Queen Street
Immerse yourself in the vibrant atmosphere of Auckland by taking a leisurely stroll along Queen Street. This iconic street offers much more than just shopping, with its rich history and cultural significance.
As one of the city's oldest streets, Queen Street has been an integral part of Auckland for over 120 years. It was even the first street in New Zealand to be paved with asphalt! Whether you're interested in exploring historical landmarks or browsing through trendy shops, Queen Street has something for everyone.
Be captivated by its beautiful architecture and bustling crowds as you soak up the lively ambiance of this must-visit destination.
Visit Viaduct Harbour
Located in the heart of Auckland, New Zealand, Viaduct Harbour is a bustling entertainment district with a vibrant waterfront atmosphere. Once an underloved port, it was transformed into a thriving hospitality precinct in the 1990s and has since become one of the must-visit spots in the city.
This famous harbor is not only renowned for hosting prestigious sailing competitions like the America's Cup but also offers visitors stunning views of the city skyline, especially at night when the lights create a mesmerizing atmosphere.
With its range of rooftop bars and waterside eateries, Viaduct Harbour provides plenty of options for dining and enjoying refreshing drinks while taking in the scenic vistas of Waitemata Harbour and Rangitoto Island.
Explore the vibrant neighborhoods of Ponsonby and Parnell
Ponsonby and Parnell are two vibrant neighborhoods in Auckland, New Zealand that offer a unique and trendy atmosphere for visitors to explore. Located just a short drive from the city center, Ponsonby is known for its boutique shops, trendy restaurants, cozy bars, and hidden gems waiting to be discovered.
Meanwhile, Parnell holds the charm of an old-time village with upmarket boutiques and interesting cafes lining its streets. Both neighborhoods have plenty of free activities and attractions to enjoy while soaking in their lively ambiance.
Plus, with their green spaces like gardens and reserves, it's easy to experience the charm and liveliness of Auckland without breaking the bank. So make sure to add exploring Ponsonby and Parnell to your list when visiting Auckland!
5. Discover Natural Wonders
Visit Bethells Beach for picturesque views and the opportunity to explore its black sand dunes.
Explore One Tree Hill (Maungakiekie) and take in the stunning panoramic views of the city from its summit.
Take a walk along the Coast-to-Coast Walkway, which stretches from the Waitematā to Manukau harbors, showcasing Auckland's diverse landscapes.
Visit Bethells Beach
Bethells Beach, also known as Te Henga Beach, is a must-visit destination for those looking to explore the natural wonders of Auckland. Located about 30 kilometers northwest of the city center, this wide sandy beach offers stunning beauty and picturesque views.
Accessible from a car park, visitors can enjoy the breathtaking sight of the Waitakere River merging with the Tasman Sea. The beach itself provides plenty of opportunities for exploration, whether it's strolling along its shores or exploring the captivating Bethells Beach Cave.
For more adventurous souls, hiking to O'Neils Bay is a great option. Just a short drive from Auckland, Bethells Beach offers an escape into nature and serves as an introduction to New Zealand's vast landscapes.
Explore One Tree Hill (Maungakiekie)
One Tree Hill, also known as Maungakiekie, is a majestic volcanic peak in Auckland that offers visitors a unique blend of natural beauty and cultural significance. Rising 182 meters above sea level, this extinct volcano holds a rich history and spiritual importance for the local Māori community.
At the summit, you'll find an impressive obelisk adorned with a bronze statue of a Maori warrior, providing panoramic views of the stunning Auckland skyline. As you explore One Tree Hill, take in the lush greenery and learn about its significance as one of Auckland's most cherished landmarks.
Whether you're enjoying a leisurely picnic or capturing breathtaking photos, this free attraction is not to be missed during your visit to Auckland.
Take a walk along the Coast-to-Coast Walkway
The Coast-to-Coast Walkway in Auckland, New Zealand offers a scenic hiking experience from Waitematā to Manukau.
This walkway showcases the unique landscapes shaped by centuries of Māori occupation.
It takes you from Onehunga or Manukau Harbour to Princes Wharf in Auckland Central.
You can explore parts of Auckland that you may have never seen before.
Discover the city's history and natural beauty along the way.
Enjoy stunning views and picturesque landscapes while getting some exercise.
The walkway is well – maintained and easy to navigate with clear signage.
Immerse yourself in the rich cultural heritage of Auckland as you explore this popular trail.
It's a must – visit destination for nature enthusiasts and history buffs alike.
Conclusion – Free Things to Do in Auckland, NZ
In conclusion, Auckland, New Zealand offers an abundance of free activities to enjoy, ensuring that visitors can have a memorable time without breaking the bank. Whether you want to explore the great outdoors, experience art and culture, enjoy family-friendly activities, or simply wander through the city streets, there is something for everyone.
So pack your bags and head to Auckland for a budget-friendly adventure filled with breathtaking landscapes and captivating experiences.
FAQs
1. What are some free attractions in Auckland, New Zealand?
There are several free attractions in Auckland, including exploring the beautiful beaches like Piha and Mission Bay, hiking up Mount Eden for panoramic views of the city, visiting the Auckland Art Gallery to admire local and international artworks, and strolling through the vibrant street markets such as Parnell Farmers' Market.
2. Are there any free events or festivals in Auckland?
Yes, Auckland hosts various free events and festivals throughout the year. Some popular ones include the Pasifika Festival showcasing Pacific Island cultures, Music in Parks offering live music performances across different parks, and Lantern Festival celebrating Chinese New Year with stunning lantern displays and cultural performances.
3. Can I visit museums or galleries for free in Auckland?
While some museums may charge an entry fee, many offer specific days or times when admission is free. For example, you can visit the Auckland Museum for free on Tuesdays from 10 am to 5 pm (excluding school holidays), providing an opportunity to explore its extensive collection of Maori artifacts and learn about New Zealand's history.
4. Are there any scenic walks or hikes that are free to do in Auckland?
Auckland has numerous scenic walks and hikes that don't require any entrance fees. The Coast-to-Coast Walkway takes you from one coast of Auckland to another through parks and urban landscapes. Other options include exploring regional parks like Waitakere Ranges Regional Park with its lush forests and waterfalls or Waiheke Island's coastal trails offering stunning ocean views.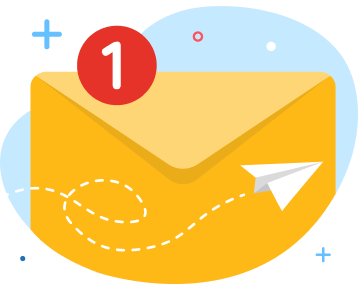 news via inbox
Nulla turp dis cursus. Integer liberos  euismod pretium faucibua