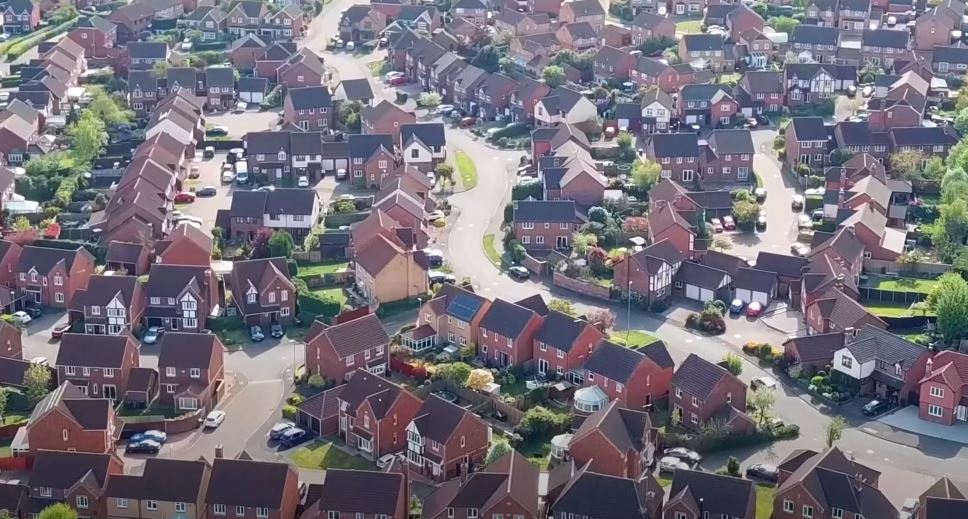 The 17 Best Things To Do In Northampton: A Comprehensive Guide
Things to do in Northampton encompass a wide range of attractions and activities perfect for culture vultures, outdoor enthusiasts, families, and anyone looking for a great day out.
This historic town in the heart of England's Northamptonshire county offers renowned museums, beautiful parks and gardens, fun shopping districts, and top-rated entertainment venues that make it an ideal destination for a weekend break or day trip.
From world-class art collections and cutting-edge performances to pretty riverside trails and action-packed family adventures, Northampton has something for everyone.
This comprehensive guide covers the 17 must-see attractions and highlights the very best things to do in Northampton. It provides an overview of the town's can't-miss sights, tastes, and experiences. Get ready to discover castles, shop for shoes, see rare art, ride on heritage railways, and much more in this vibrant and culture-rich town.
Key Takeaways
Northampton is an underrated gem packed with diverse attractions and activities to discover.
Outdoor lovers find immense natural beauty in Abington Park, Salcey Forest, and the River Nene
Culture vultures will appreciate world-class art at the Museum & Art Gallery and rare Mackintosh houses
Families can enjoy hours of fun at Wicksteed Park Theme Park and Boost Trampoline Arena
Foodies indulge in flavors from Malaysian cuisine to classic British pub fare
Catch spectacular theatre, comedy, and music shows at the iconic Royal & Derngate complex
Learn about Northampton's legacy as shoemaking capital at museums and factories
Relax over retail therapy at the historic Market Square and modern Grosvenor Centre
With an ancient history, adrenaline-pumping adventure, cute villages, and family fun, Northampton offers an engaging getaway full of fascination and variety.
Top Outdoor Activities
1. Abington Park
Covering over 100 acres in the heart of Northampton, Abington Park is one of the top outdoor attractions in town. This expansive green space contains something for everyone, from serene gardens to active recreation.
The focal point is the fantastic Abington Park Museum featuring fascinating exhibits on local history, art galleries, and an impressive collection tracing Northampton's shoemaking heritage. Wander through the walled garden exploding with vibrant floral displays and relax by the central bandstand that hosts concerts on summer weekends.
The park's landscaped grounds, mature trees, and central lake provide an oasis of tranquility within the city. Follow winding pathways past fountains and statues to discover hidden gems like the aviary and working ironstone quarry.
Kids will love the large play area and popular tennis courts, while adults can hire boats and appreciate swans gliding across the water. With free entry and parking, Abington Park is a must-visit attraction in Northampton that offers beauty and fun for all ages.
2. Sywell Country Park
Escape the city and enjoy the great outdoors at Sywell Country Park, located just outside Northampton. This nature reserve contains over 300 acres of woodland, meadows, and lakes connected by nine miles of waymarked trails perfect for walking, running, and cycling. Families appreciate the dedicated cycling routes, adventure playgrounds, and weekly organized activities like arts, crafts, and falconry displays.
Seasonal highlights include carpets of bluebells in spring and the Festival of Flight each August. The on-site cafe offers locally sourced fare and scenic views across Sywell Lake.
Nature lovers can spot native wildlife including swans, dragonflies, butterflies, and birds throughout the park's diverse habitats. Sywell Country Park provides an easily accessible slice of countryside with interactive fun for kids and scenic trails for getting back to nature just minutes from Northampton.
3. Salcey Forest
Immerse yourself in nature at Salcey Forest, a popular green space boasting 1,200 acres of woodlands, trails, and wildlife perfect for outdoor recreation. Majestic oak, beech, and horse chestnut trees populate this ancient forest, with waymarked paths weaving past ruins, ponds, and the scenic River Tove. Kids will love the Treetop Way aerial walkway suspended high above the forest floor.
Salcey Forest offers bike hire, orienteering courses, seasonal crafts, and an on-site cafe to refuel after working up an appetite for exploring the great outdoors. The easy-to-follow trails allow you to venture as deep into the forest as you wish to admire flora, fauna, and landscapes unchanged for centuries.
Located just 8 miles outside Northampton, Salcey Forest lets you leave the bustling town behind and enjoy a family-friendly day enveloped by nature and natural beauty.
4. Nene Whitewater Centre
Experience the thrill of white water rafting right in Northampton at the Nene Whitewater Centre, located on the River Nene. This purpose-built Olympic standard rapids course offers Grade 2 to 3 rapids delivered via an adjustable water pump system suitable for all skill levels. Certified instructors provide training before tackling the exhilarating waterslide style rapids in single inflatable kayaks or as part of a rafting team.
The centre also offers indoor rock climbing, high ropes, and inflatable wipeout attractions for a fun-filled family day. Watch experts take on the rapids from the riverside cafe while enjoying hot drinks and light bites. Just 10 minutes from Northampton town centre, this unique attraction provides a dose of adventure and introduces a new generation to watersports on the scenic River Nene.
Cultural and Historical Attractions
5. Northampton Museum & Art Gallery
Housed in a striking Victorian building in the heart of town, the Northampton Museum & Art Gallery is one of the top cultural attractions in the area. This free museum displays impressive collections showcasing the town's history and artistic heritage.
The recently renovated gallery houses a world-class collection of shoes and shoemaking artefacts that chronicle Northampton's legacy as the center of British shoe production.
Interactive exhibits allow you to experience a Victorian shoe factory firsthand. Art lovers appreciate paintings by famous names like Gainsborough, Dalí, and Hogarth plus one of the world's largest collections of paintings by John Constable.
The museum also contains Roman artifacts, Egyptian mummies, and fascinating geological remains. Temporary exhibitions rotate throughout the year highlighting local history and art. Don't miss the Museum Café and shop filled with unique souvenirs and gifts.
With free admission and located in the heart of the Cultural Quarter, the Northampton Museum & Art Gallery is a must-see for culture vultures.
6. Charles Rennie Mackintosh House
Admire rare Art Deco design at the Charles Rennie Mackintosh House on the outskirts of Northampton. This modest brick home was the only house legendary Scottish architect Charles Rennie Mackintosh designed in England, completed in 1916. The interior showcases Mackintosh's distinctive style through the elegant furnishings, stained glass, and signature high-backed chairs.
The house contains the largest collection of his decorative artworks in the world. Art lovers appreciate touches like the black and silver entrance hall, unique fireplaces, and floral motifs accenting the cabinets and walls.
Costumed guides provide a fascinating insight into Mackintosh's design aesthetic on tours offered most days. The gardens contain a reconstructed studio showcasing plans and models of Mackintosh's work. This hidden Northampton gem provides a rare chance to step inside the home of one of Britain's most influential 20th-century designers.
7. Northampton Guildhall
This historic building has served as the meeting place for Northamptonshire parliament, court, and social events for centuries.  Fascinating guided tours relate stories of royal visits, government meetings, witch trials, and more.
Don't miss the remarkable Great Hall with its rare handmade oak roof beams and carved angels dating back to the 1400s. The Mayor's Parlour contains the town's civic regalia and historic portraits. With regular markets, events, and theatre performances held on-site, Northampton's Guildhall provides an intriguing glimpse into the town's rich past.
8. Althorp House
Located just outside Northampton, Althorp House offers a peek into the life of British nobility. This impressive Grade I listed stately home has served as the ancestral residence of the prominent Spencer family for over 500 years. The richly decorated rooms boast art treasures like Van Dyck paintings, ancient books, and furniture owned by Kings and Queens.
The grounds contain scenic gardens, stables, and the resting place of Princess Diana. Stop for tea and cakes at the on-site cafe. Special events like outdoor theatre performances bring added life to the grounds on summer weekends. With over 500 years of intriguing history and aristocratic opulence, Althorp House lets you experience a day in the life of British royalty.
9. Lamport Railway
All aboard for a nostalgic day out at the Lamport Railway, just 10 minutes from Northampton town centre. This heritage railway transports you back to the golden age of steam along a scenic one-mile track. Kids and train lovers of all ages enjoy riding the vintage locomotives that once operated on Britain's mainline railways.
The railway offers special themed events throughout the year like Santa Specials at Christmas, Day Out with Thomas, and seasonal craft fairs. The knowledgeable guides at the small on-site museum share fascinating facts about the history of rail travel. With the sights, sounds, and smells of steam locomotives in action, the Lamport Railway provides a fun, interactive experience for a family day out.
10. 78 Derngate
For architecture lovers, a visit to 78 Derngate offers a rare glimpse into a Charles Rennie Mackintosh-designed house right in the centre of Northampton. Built in 1916, this otherwise ordinary terraced house contains a remarkable interior redesigned by the famed Scottish architect.
The front reception room exemplifies Mackintosh's distinctive style from the high-backed chairs to the striking black and silver decor. Costumed guides provide insightful tours showcasing how Mackintosh transformed this space into an Art Nouveau masterpiece.
The rear wing holds special exhibitions and a shop filled with ornaments, jewelry, and homewares inspired by Mackintosh's iconic designs. 78 Derngate uniquely blends history, art, and architecture for an intriguing perspective on Mackintosh's work.
11. Northampton Cathedral
Northampton Cathedral stands on one of the oldest pilgrimage sites in Britain, dating back over 1,000 years. This active Anglican church contains stunning medieval architecture including England's oldest Gothic hammerbeam roof. Soaring stone arches, rare carved tombs, and a beautiful modern stained glass west window dominate the interior.
Be sure to see the ancient mosaic floors, one of only two in the country. Friendly volunteer guides provide free tours sharing facts on the cathedral's rich history and architecture. The tranquil grounds house a herb garden, medieval shrines, and the Cathedral Café. Northampton Cathedral connects visitors with centuries of local heritage in a spiritual, peaceful setting at the heart of the town.
Things to Do in Northampton for Families
12. Boost Trampoline Park
For family fun in Northampton, it's hard to beat a few hours bouncing on the trampolines at Boost Trampoline Park. This indoor arena offers wall-to-wall interconnected trampolines perfect for free jumping, games, and mastering tricks into the foam pits. Little ones get their own dedicated toddler area and trampolines to ensure safe fun.
Thrill-seekers won't want to miss the Ninja Course with obstacles to test your agility as you bounce across swinging ropes, hurdles, and angled trampolines. Parents can join in or relax in the cafe area with free WiFi and views of all the action.
With party rooms available to book, Boost Trampoline Park is a high-energy kids' party destination. Open daily from 10 a.m., this warehouse full of wall-to-wall trampolines provides exercise and entertainment for the whole family.
Let me know if you would like me to write sections for the other family activities or move on to the next heading. I aimed to highlight key attractions and experiences using engaging language, formatting, and literary techniques.
13. Tenpin Northampton
Located in the heart of Northampton, Tenpin Bowling offers family entertainment including bowling lanes, an arcade, pool tables, and more. Kids and adults will have a ball bowling on the well-maintained lanes that can accommodate both casual games and competitive league play. Take a break in the American diner-themed restaurant to refuel on burgers, hot dogs, and ice cream treats.
The large arcade area features classic games, modern machines with the latest tech, and popular racing car simulators. With regular family deals, kids' birthday packages, and bowling discounts, Tenpin Northampton provides great value entertainment. Open from early until late, this fun zone is ideal for rainy days, family outings, and evening hangouts in a lively, friendly setting.
14. Billing Aquadrome
Cool off with a day of fun in the sun at Billing Aquadrome Leisure Park just outside Northampton. This outdoor water park features splash pads, paddling pools, flumes, and shallow swimming areas perfect for families. When you need a break from the water, let kids burn off energy in the large play areas and on the mini railways. Lay out on the grassy banks or rent a pedalo to explore the pretty lakes encircling the park.
The Aquadrome offers special holiday activities and entertainment alongside food stalls, shops, and a cafe. With annual passes available, Billing Aquadrome is a budget-friendly option for summertime family fun. Arrive early to stake out a picnic spot and enjoy a full day of aquatic adventures just minutes from Northampton town centre.
15. Wicksteed Park
Dating back to 1921, Wicksteed Park is England's oldest theme park providing traditional family fun near Northampton. Ride the iconic carousel and rollercoaster for classic thrills. Modern attractions like the Mega Slide and Splash Zone cater to adrenaline junkies seeking a soaking. With over 30 rides and amusements, mini golf, gardens, and outdoor play spaces, there is entertainment for all ages.
Daily shows like circus acts, birds of prey displays, and performances at the Heritage Pavilion provide free entertainment between rides. Pack a picnic or dine at the onsite restaurants and cafes. Just 10 minutes from Northampton, Wicksteed Park is a local institution offering an affordable, nostalgic day out full of rides, food, and entertainment the whole family can enjoy.
Shopping and Dining
Northampton offers plenty of options for retail therapy and finding a tasty meal. From historic markets to modern malls, you can shop for fashion, footwear, gifts, and souvenirs across the town center. Foodies will find everything from British classics to exotic cuisines reflecting Northampton's diversity.
Market Square
At the heart of Northampton lies the historic Market Square. This central plaza holds an open-air market on Saturdays overflowing with local produce, baked goods, crafts, clothing, and more. Surrounding streets house independent boutiques and familiar chains for everyday fashion. Stop into cafes and restaurants facing the square to watch the bustling crowds under shady awnings.
Grosvenor Shopping Centre
The Grosvenor Shopping Centre provides climate-controlled shopping and dining just off Market Square. Department stores like Debenhams and Marks & Spencer anchor this modern mall housing over 100 retail, food, and entertainment outlets. Fuel up at the food court spoilt for choice with everything from gourmet burgers to sushi. With late hours perfect for evening browsing, the Grosvenor Centre is Northampton's shopping hub.
Shoe Shopping
Northampton is famed as the historic center of British shoemaking. Get sized for custom-made shoes on Church's Lane where independent cobblers carry on the tradition.
The Northampton Museum showcases the town's legacy through artifacts and exhibitions like the world's largest collection of footwear. Find major shoe brands and independent shops scattered across the town center.
Independent Restaurants and Pubs
Beyond the chains, Northampton boasts great independent dining options to suit all tastes and budgets. Relax over fresh seafood at Kanji Sushi Bar, sample regional Indian fare at Jeera Restaurant, or enjoy vegetarian dishes at The Lamplighter.
The bustling Drapery area offers pub classics at The Wig & Pen, exotic Malaysian cuisine at Penang Flavours, and craft beers at Phipps NBC Brewery. With new openings all the time, Northampton delivers unique, high-quality dining experiences.
Nightlife and Entertainment
When the sun goes down, Northampton comes alive with a vibrant nightlife. Enjoy shows, live music, dancing, comedy, bars, and more at the town's top venues.
Royal & Derngate
The Royal & Derngate complex houses two theatres showcasing regional and touring productions in Northampton. The signature Royal Theatre opened in 1884 and features over 1,000 seats hosting West End plays, musicals, ballet, and opera. The smaller Underground Studio space offers experimental theatre, comedy, and live music in an intimate setting.
With bars and restaurants onsite, the Royal & Derngate provides first-class entertainment and dining in the heart of the Cultural Quarter.
Bars and Pubs
Northampton's central bar district radiates out from Market Square making pub-hopping easy. Head to The Auctioneers for craft beers and cocktail infusions or unwind over whiskey tasting at The Whiskey Bar. Dance the night away at NB's nightclub or catch live music at The Black Prince, The Garibaldi, and The King Billy Rock Bar. Many pubs host open mic, quiz, and karaoke nights for audience participation.
Live Music Venues
In addition to the pub scene, Northampton boasts great venues purely for live music. Roadmender's lineup features rock, indie, punk, metal, and tribute bands in an energetic club. The Picturedrome offers standing gigs in a 500-person capacity music hall. For more intimate shows, check out The Lab or The Blackbottom Club to see emerging and local musicians.
Day Trips from Northampton
Northampton provides a great base to explore the surrounding Northamptonshire countryside and nearby attractions. Here are top day trip destinations easily accessible from town:
Althorp House
This impressive stately home and estate make for a scenic day out. Tour the historic manor house owned by the Spencer family for over 500 years. Explore the picture-perfect grounds, gardens, stables, and site where Princess Diana was laid to rest.
Silverstone Racing Circuit
The famous Silverstone circuit hosts Formula 1 British Grand Prix and other major motorsport events throughout the year. Take a behind-the-scenes tour of the track, and interactive museum, and climb onboard an F1 simulator for thrilling virtual laps.
Towcester Racecourse
Located under 10 miles from Northampton, Towcester Racecourse offers an exciting day at the races. High-profile events like the Weston Spirit Festival and Ladies Day draw carnival crowds in addition to the regular National Hunt racing calendar.
Let me know if you would like me to expand on any of these day trip options or add additional nearby destinations reachable from Northampton.
Wrapping Up…
Northampton delivers fascinating history, culture, shopping, and entertainment perfect for an engaging weekend break or day out from London.
Immerse yourself in nature with riverside strolls, forest trails, and expansive parks right in town
Learn about the area's heritage through leading museums and historic sites like the Guildhall
See spectacular art collections by famed painters like Constable and Gainsborough
Experience the thrill of white water rafting at Nene Whitewater Centre
Enjoy family days out at Wicksteed Park theme park and Billing Aquadrome
Take in top-class theatre, comedy, and music at the Royal & Derngate complex
Sample real ales, artisan food, and multicultural flavours at indie restaurants and markets
Relax over retail therapy at Market Square, independent boutiques, and Grosvenor Centre
With so many things to do in Northampton, you'll want to stay a few days to experience it all!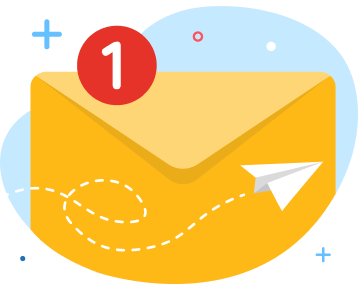 news via inbox
Nulla turp dis cursus. Integer liberos  euismod pretium faucibua