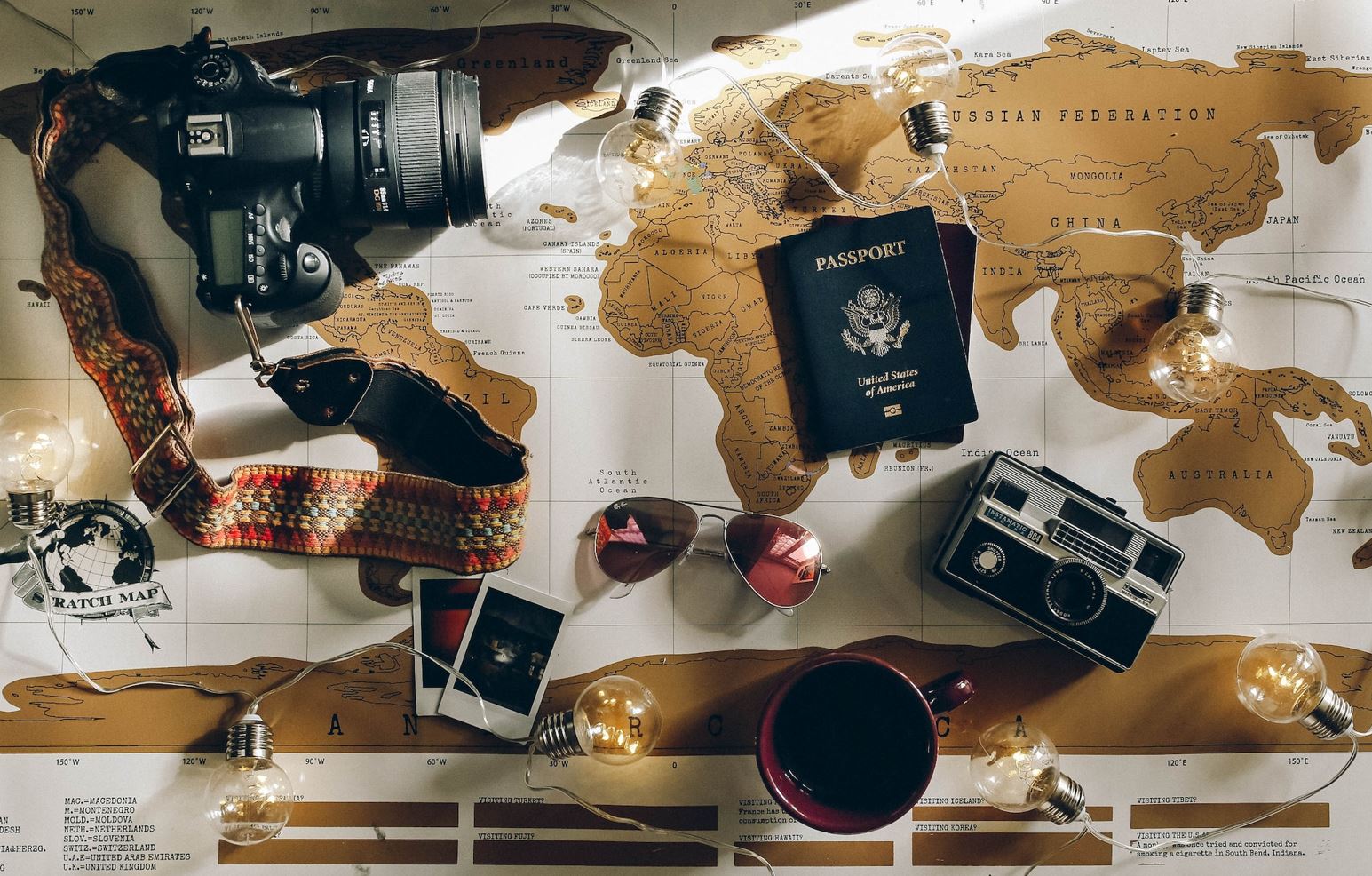 Top 10 Most Important Travel Accessories for 2024
Packing for a trip can be an adventure within itself. As you agonize over what to bring, you find yourself in a big dilemma of between wanting to be prepared for any situation and keeping your luggage light. The solution? Focus on packing travel essentials – items that maximize convenience and comfort while minimizing bulk.
With the right travel accessories, you can travel smarter, not harder. The key is identifying those problem-solving accessories or products that will enhance your travels rather than just taking up space in your suitcase. This brings us to the question: what are the most useful, practical travel accessories that no jetsetter should be without?
I've researched, tested, and whittled down the options to come up with this list of the top 10 most important travel accessories. From keeping your gear organized to helping you sleep soundly on long flights, these travel must-haves address some of the most common challenges faced on the road.
Trust me, with these 10 items in your carry-on or backpack, you'll feel far more prepared whether you're travelling solo, in a family or group.
However, before diving any deeper into this, these are the key, take home points:
Key Takeaways
Packing smart for trips means focusing on versatile, problem-solving products. The top 10 travel accessories conveniently enhance organization, comfort, connectivity, hydration, security, and rest on the road.
Packing cubes keep luggage contents neatly compartmentalized and wrinkle-free.
Universal adapters allow charging devices anywhere in the world.
Portable chargers power up your gadgets multiple times without outlets.
Travel pillows maximize sleep and neck support during transport.
Noise-cancelling headphones block out external noise for peace.
Reusable bottles provide safe hydration and reduce waste.
Toiletry bags neatly contain bathroom essentials in one portable pouch.
Travel backpacks allow hands-free exploring on adventures big and small.
Travel blankets supply warmth and personal space for comfort anywhere.
Neck wallets discreetly secure valuables and documents under clothing.
Investing in this core gear means smoother travels and less stress.
The Most Important Travel Accessories You Need to Have
Let the countdown begin….
10. Packing Cubes – The Secret to Organized Luggage
Ever arrived at your destination only to waste precious vacation time rummaging around your suitcase looking for buried items? Or lifted your bag only to hear the dreaded shuffling of disheveled contents? Let's be honest – we've all experienced luggage fails at some point.
Packing cubes can be a total game changer when it comes to keeping your bag organized. These rectangular storage pouches compartmentalize clothing, gear, toiletries, and other items within your suitcase. By using packing cubes, you'll reap a variety of benefits:
Increased efficiency – Save time packing and accessing items. Designate certain cubes for shirts, pants, undergarments, etc.
Prevention of wrinkles – Cubes help compress and minimize the shifting of delicate fabrics.
Easy identification – Locate exactly what you need thanks to visible cube labels/colors.
Enhanced portability – Lightweight cubes make transferring to hotels easier.
Better organization – Designate cubes for dirty vs clean clothes, and outbound vs return trips.
Customizability – Mix and match cube sizes and quantities.
When shopping for packing cubes, you'll find options in varying materials like nylon, mesh, and cotton. Features to look for include zippered versus fold-over openings for easy access, breathable fabrics to reduce odors, and compression capabilities to maximize space.
You can purchase affordable basic cube sets from brands like Amazon Basics, but it's worth investing in premium options like Eagle Creek, Osprey, and eBags for enhanced durability and specialty designs. Prices range from $20 to $60 for a set.
By implementing a packing cube system into your luggage routine, you'll breeze through airport security, breeze through unpacking in your hotel, and locate items with ease. Talk about a stress-reducing travel essential!
9. Universal Travel Adapter – Global Electrical Compatibility
Nothing bursts your vacation vibe faster than realizing you can't charge your devices because of outlet incompatibility. With a range of voltages, plug shapes, and socket styles across the world, a universal travel adapter is crucial for international trips.
These compact adapters allow you to safely connect to foreign electrical sockets while accommodating multiple plug configurations. By converting to the local voltage, you can charge laptops, phones, e-readers, hair tools, and other electronics anywhere you roam without frying their internal circuitry.
Key features to look for in a quality universal adapter include:
All-in-one plug shapes – UK, EU, US, AU plugs
Dual voltage capability – 120-240V
USB charging ports – simultaneous charging of multiple devices
Power output – at least 1875W/15A to quickly charge larger devices like laptops
Compact size – easily portable
Safety certifications – CE, RoHS, UL
Surge protection – guards against electrical spikes
I recommend splurging on advanced universal adapters in the $50-100 range from leading manufacturers like Tessan, Pac2Go, and LANCO Gear. Cheaper options often don't supply enough wattage for larger electronics.
Avoid the headache of power incompatibility abroad by packing this global power essential. Your devices will thank you!
8. Portable Charger – Your On-the-Go Power Source
Between snapping photos, using GPS, reading ebooks, and everything in between, our phones and tablets drain faster than ever when traveling. And finding an available outlet in transit can be tough.
A portable charger (or power bank) allows you to conveniently charge up smartphones, cameras, handheld gaming devices, and other USB gadgets on the go without relying on an electrical source. Just charge up the compact charger at home, stash it in your day bag, and refuel your electronics multiple times over with its backup battery supply.
With vast options on the market, here are key factors to consider when choosing a travel portable charger:
Charging capacity – Higher mAh = more full phone charges. Aim for at least 10,000 mAh.
Charging speed – Higher output wattage = faster charge time. The optimal is 18W+ output.
Size and weight – Look for pocket-friendly and lightweight designs under 10oz.
The number of ports – Multiple USB-A and USB-C ports allow simultaneous charging of several devices.
Durability – Rugged, tough designs withstand travel conditions. Look for dust/shock resistance.
Extra features – Priority charging lets you charge big devices first when plugged into multiple ports.
Premium quality portable chargers offer faster-charging capacity, more charge cycles, certified safety, and advanced features. A top pick is the Anker PowerCore Slim 10000 for its portable design, 18W USB-C Power Delivery, and trickle charging mode. Prices range from $20 for lower capacity models up to $100 for high-end 27,000+ mAh versions.
Don't let dead batteries ruin your travels. Pack a portable charger and stay powered up on the move!
7. Travel Pillow – Comfort and Rest On The Road
Trying to nap upright in a cramped airplane seat or curled up in the car is uncomfortable at best and impossible at worst. That's why a travel pillow is an essential item for journeys involving long periods of sitting.
From supportive head and neck cushioning to cradling your entire upper body, today's travel pillows deliver ergonomic comfort for catching those all-important zzzs anywhere. Using a travel pillow allows you to relax and revive rather than enduring torturous cricks in your neck.
When evaluating travel pillow options, here are factors to consider:
Support type – U-shaped pillows offer full head and neck support. Inflatable designs provide adjustability.
Firmness – Find the right balance of softness and structure for your needs
Shape – Contoured, ergonomic shapes align better with your neck.
Size – Measure thickness against your torso width in travel seats.
Cover – Soft, cooling materials like jersey knit feel great.
Portability – Inflatable and compressible slim pillows pack easiest.
Attachment – Some pillows feature straps to secure around your neck.
Ease of care – Removable, machine-washable covers are ideal.
Among the top-rated travel pillow picks are the Cabeau Evolution Cool, BCOZZY Chin Supporting, and MLVOC Travel Pillow for their comfort, portability, and adjustability. Prices range from $15 for budget options up to $70 for premium memory foam.
Give your body a break on long journeys with a travel pillow. You'll arrive feeling refreshed and rejuvenated!
6. Noise-Cancelling Headphones – Peace and Quiet While You Travel
Screaming babies. Endless engine noise. Chatty passengers. Traveling stirs up an assault on your ears that can grate on your sanity. This is where noise-canceling headphones save the day by literally blocking out the cacophony around you.
Noise-cancelling technology uses tiny mics to pick up ambient sound and neutralize it with opposite signal frequencies. The result? Your music, podcasts, and in-flight entertainment sound crisp and clear without competing noise.
Both over-ear and in-ear earbud designs effectively limit background noise. Key features to look for include:
Audio quality – Clear audio with rich bass is essential.
Noise cancellation – Look for hybrid ANC combining both feedforward and feedback mics.
Battery life – 20+ hour runtime for long trips without recharging.
Comfort – Cushioned, adjustable designs. Soft silicon ear tips on buds.
Portability – Foldable over-ear models and compact cases.
Bluetooth – Cut the cord and connect wirelessly.
Transparency – Let's in ambient sound to stay aware.
Top-rated brands like Sony, Bose, and Sennheiser make exceptional noise-cancelling models. You can find quality in-ear options starting around $100-$200 and over-ear picks from $200-$400.
Give your ears a respite and your music-enhanced clarity by packing noise-cancelling headphones on trips near and far. You'll arrive in your happy place, even amid the hustle and bustle around you.
5. Reusable Water Bottle – Hydration On The Move
Nothing takes its toll on the body like dehydration, making water intake critical during travel. Rather than racking up dozens of half-finished plastic bottles, a reusable water bottle lets you drink plentifully while reducing waste.
Reusable bottles offer perks like:
BPA-free materials – Avoid chemicals leaching into your water.
Double-walled insulation – Keeps liquids chilled for up to 24 hours.
Leak-proof lids with one-handed operation – Prevent spills in transit.
Bigger capacity – Carry 20+ ounces of water.
Added features – Infusers, filters, mixing containers.
Eco-friendly – Reduce disposable bottle waste.
When selecting the right travel water bottle, seek out durable, safe materials that retain temperatures like insulated stainless steel and Tritan plastic. Look for a secure screw-on or flip-up lid. A portable, slim shape that fits in bags or car cupholders.
For versatility, try a 2-in-1 bottle with a detachable mixer like the Hydracy Fruit Infuser. Collapsible designs like the Nomader fold up when empty. And for filtering water on adventures, nothing beats the LifeStraw Go. Prices range from $10-$50 depending on capacity and features.
Reusable water bottles let you stay hydrated on the go while keeping disposable plastics out of overflowing landfills and fragile ecosystems. Drink to that!
4. Travel Toiletry Bag – Organized Bathroom Gear
After a long flight or road trip, the last thing you want to do is hunt for your toothbrush among jumbled bottles and tubes. A travel toiletry bag solves this scenario by neatly containing all your bathroom gear in a portable, compartmentalized case.
When shopping around, look for toiletry bags that check these boxes:
Multiple compartments – Interior dividers, pockets, and loops organize everything in its place.
Water-resistant fabric – Prevents leaks from spilling into your luggage.
Hanging hook – Allows you to hang in tight spaces like lockers or tents.
Proper sizing – Accommodate your specific collection of toiletries. Not too big or small.
Accessibility – Dual zippers or wide openings make retrieving items easy.
Durability – Strong seams and synthetic fabrics withstand wear.
Style – Fun prints and colors help you spot it quickly.
Popular picks praised for their convenient organization include the YAMIU Travel Toiletry Bag, Shacke Pak, and Bagail Toiletry Bag. Prices range from $15 for basic nylon versions up to $40 for larger leather or canvas weekender styles with shelves.
Keep your personal care routine running smoothly, even miles from home, with a toiletry bag crammed with your travel bath essentials.
3. Travel Backpack – Your Mobile Luggage On The Move
As a frequent traveler, lugging around a cumbersome suitcase is my idea of a nightmare. With a smart travel backpack, you can explore destinations hands-free without shoulder cramps, snagged wheels, and high baggage fees.
When shopping for a travel backpack, look for these handy features:
Multiple compartments – Keep items neatly separated and easy to access.
Padded shoulder straps – Alleviate discomfort from heavy carrying.
Adjustable torso – Accommodates different torso lengths.
Waist and chest straps – Distribute weight onto hips and shoulders.
Ventilated back panel – Allows airflow against your back.
Lockable zippers – Deter pickpockets.
Luggage handle pass-through – Slide over roller bag handle for easy transport.
Laptop sleeve – Safely stores and protects your computer.
Water bottle pockets – Provides quick hydration access.
Leading backpack brands like Osprey, Peak Design, and Tortuga make high-quality, comfortable, full-featured travel packs in the $200-$300 range. For shorter trips, the Osprey Daylite Plus offers a 26L capacity.
Travel backpacks let you gear up for urban adventures or rugged treks all while keeping your hands free and distributing weight healthily. Who needs wheels or aching arms? Not you!
2. Travel Blanket – Cocoon Yourself In Comfort
Whether you're bundling up in chilly cabins or cocooning yourself for an in-flight nap, a travel blanket provides comforting warmth and softness wherever you roam.
More than just coziness, here are advantages that make travel blankets so useful:
Ward off germs – Create a clean personal space on seats and beds.
Alleviate airplane chill – Cabin temperatures can dip.
Block light – Sleep better in unfamiliar rooms or transport.
Carry anywhere – Compact sizes pack neatly into bags.
Multipurpose – Use as a pillow, shawl, or impromptu picnic blanket.
The most portable options are soft, plush fleece blankets that fold down small like the luxurious Woollip Travel Blanket. For outdoor use, lightweight water-resistant blanket towels keep you dry and comfy. Or for the ultimate cold protection, insulated flight blankets retain heat like the OSTRICHPAD Travel Blanket. Prices range from $25-$100.
Stay snuggly and content even in cramped, chilly travel situations with your own warm travel blanket! Don't hit the road without it.
1. Neck Wallet/Passport Holder – Your Safest Travel Storage
Losing your passport, ID, and critical documents while traveling is every jetsetter's nightmare. Avoid the disaster by stashing valuables in a neck wallet or passport holder tucked safely under your clothes.
Unlike purses or pockets, neck wallets stay concealed right beneath your shirt, giving pickpockets zero opportunity to swipe them. When selecting a neck wallet, key features include:
Water-resistant fabric – Protects contents from rain or spills.
RFID blocking – Technology stops electronic theft of credit card data.
Zippered compartments – Organize cash, cards, ID, key, phone, etc.
Adjustable, secure neck strap – Keep it in place under clothing.
Discreet wearability – Lightweight, flat designs move with your body.
Top-rated choices praised for comfort, security, and convenience include the Venture 4th Travel Neck Pouch, Lewis N. Clark Neck Stash, and Pacsafe Coversafe X25. Prices range from $15-$50 based on size and features.
Don't risk documenting disasters abroad. Wrap your valuables up securely in a neck wallet to unlock the freedom of stress-free, concealed carrying!
Travel Smarter with the Top 10 Accessories
Packing for adventure awakens the imagination. As you dream of Scaling Machu Picchu, cruising Mediterranean waves, or wandering European capitals, don't let poor preparation dampen the spirit of discovery.
This collection of globetrotting gear equips you to comfortably conquer new frontiers near and far. Like a travel superhero, you'll boldly go where unpredictable days beckon, fueled by organization, convenience, and less luggage fatigue.
These travel wonders prove that big experiences come in small packages. Let their compact ingenuity spark joyful minimalism rather than overpacking mayhem.
Embrace their superpowers to enhance every upcoming voyage. Say yes to traveling smarter, lighter and more spontaneously. Let these essentials instill calm and quicken your pulse for whatever passport-stamping thrills await.
The world is your oyster; crack it open with cool confidence, thanks to gear guarding your back. Now venture forth freely, spirit soaring and bags in tow.
Frequently Asked Questions about Travel Accessories
Still have questions about packing the best travel accessories? This FAQ has you covered with need-to-know answers.
What are the most useful accessories for travelers?
The top travel gear includes packing cubes, universal adapters, neck pillows, toiletry bags, portable chargers, noise-cancelling headphones, water bottles, blankets, backpacks, and concealed neck wallets. These problem-solving essentials promote organization, tech connectivity, comfort, hydration, and security.
How do packing cubes keep luggage organized?
Packing cubes compartmentalize clothing, toiletries, and gear in your bag. Separating categories into different cubes allows quick identification and access. They also compress contents to save space and prevent wrinkling.
What are the benefits of a universal travel adapter?
This all-in-one gadget lets you safely plug in and charge electronics anywhere abroad by adapting to foreign electrical sockets and voltages worldwide.
What features make the best neck pillows for travel?
Look for ergonomic shapes that support your head, neck, and upper back. Flexible inflation, memory foam, and plush fabrics provide customizable comfort. Compact, attachable designs maximize portability.
Why bring a reusable water bottle on trips?
Reusable bottles reduce plastic waste from single-use bottles. Their insulation keeps liquids cooler longer while their larger capacity means fewer refills. They also provide safe, contaminant-free hydration.
What should you look for in a good travel toiletry bag?
Quality toiletry bags have compartments to organize all your bathroom essentials, water-resistant fabrics to contain leaks, hanging hooks, and durable materials that withstand wear and tear.
Are travel backpacks better than suitcases?
With backpack styles, you can walk hands-free, climb stairs easily, traverse uneven terrain, avoid checked bag fees, and carry-on all your * adventure gear*. They distribute weight more comfortably.
How do neck wallets and passport holders provide security?
Their slim, discreet design hides cash, cards and ID under your clothing. Neck wallets stay close to your body instead of in easy-to-swipe pockets or purses. Their material also blocks RFID readers.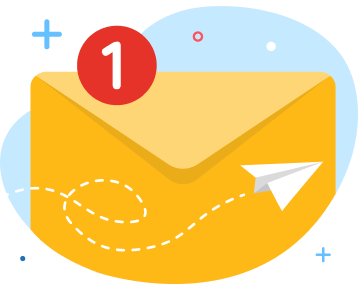 news via inbox
Nulla turp dis cursus. Integer liberos  euismod pretium faucibua