Top 25 Best Travel Accessories for Teenagers as Travel Gifts for Teens
Packing for a trip can be a daunting task, especially for teenagers who tend to leave things to the last minute. Having the right travel accessories, however, can make all the difference in transforming what could be a stressful experience into a fun adventure for your young adult! I have three teens at home, meaning I've got first-hand experience in this thing.
As the parent of a teen, you want to make sure your child has all the essentials for comfortable, safe, and engaging travel. However, with so many products to choose from, how do you know which items are must-haves? That's where this ultimate list comes in!
I've compiled the top 25 travel accessories that every teenager needs to pack a perfect suitcase. These gadgets, organizers, and other gear will keep your teen organized, entertained, stylish, and prepared for any kind of trip, whether it's a family vacation, school trip, or solo adventure.
From TSA-friendly luggage locks to noise-canceling headphones, these picks cover all the travel basics to enhance your teenager's next getaway. So read on to shop this list and discover the best travel accessories for teens!
Key Takeaways
The nuts and bolts of choosing the best travel accessories for teenagers:
A quality backpack is the cornerstone of stress-free travel for teens jetsetting near and far.
Packing cubes enable students to fit it all in and know just where things are.
Hydration is key; water bottles let teens drink on the move.
Power banks juice up devices so teens never miss documenting precious moments.
Noise-cancelling headphones drown out distractions for blissful in-transit relaxation.
Don't forget chargers and adapters that connect teens anywhere across the globe.
Neck pillows give road-weary students sweet neck relief and the gift of napping.
Games, books, and journals banish boredom during long hours in transit.
Toiletry kits neatly stow toiletries and help teens stick to TSA liquid rules.
RFID blockers put identity thieves in their place by securing personal info.
With the right accessories, travel is a breeze. Teens take flight prepared and at ease.
Top 25 Must-Have Travel Accessories for Teenagers
Travel Backpack
Let your teen ditch boring luggage with a stylish, functional travel backpack. Look for key features like padded shoulder straps, anti-theft zippers, a laptop sleeve, and plenty of pockets for organizing smaller items. Water-resistant fabric provides protection from the elements.
Go for a compact daypack size for shorter trips or a 30-50L pack for extended adventures.
Recommendations: Herschel Pop Quiz Backpack, The North Face Borealis Backpack, Nomatic Travel Pack.
Packing Cubes
These genius organizers make packing and finding clothes on-the-go so much easier. Different sized cubes for categorizing specific items (shirts, pants, underwear, accessories, etc.), keep belongings neatly separated.
Compression cubes maximize suitcase capacity by condensing contents. Opt for a set of 4-7 packing cubes in varied sizes and travelers will stay organized on any kind of trip.
Recommendations: Shacke Pak Packing Cubes, AmazonBasics Packing Cubes, Eagle Creek Pack-It Specter Cubes.
TSA-Approved Luggage Locks
Help protect your teenager's belongings with a set of TSA-compliant luggage locks. Look for 3 or 4-dial combination locks that TSA agents can inspect and re-lock with a special master key if needed.
Key locks also allow travel security to easily access luggage when required. Avoid non-TSA locks which may be cut off during security checks.
Recommendations: Forge TSA Locks, Lewis N. Clark TSA Lock, Master Lock TSA Accepted.
Reusable Water Bottle
Staying hydrated is crucial for teens on-the-go. Invest in a good quality insulated water bottle that keeps drinks cold up to 24 hours. Leak-proof lids prevent messes in bags and zero-sweat designs won't soak belongings.
For eco-friendly travel, reusable bottles beat single-use plastics. Attachable carabiners let them conveniently clip bottles to bags and belts.
Recommendations: Camelbak Chute Mag, Hydro Flask, Nalgene Tritan Wide Mouth BPA-Free.
Neck Pillow
Help teens rest easy on long flights or road trips with an uber-comfortable neck pillow. U-shaped pillows with built-in support offer the best cervical spine alignment and motion stabilization as they sleep upright.
Opt for pillows with plush jersey covers and removable machine-washable covers. Inflatable styles allow for easy deflation and transport.
Recommendations: Trtl Travel Pillow, J-Pillow Travel Pillow, Travelrest Memory Foam Neck Pillow.
Power Bank
Keep devices powered up with a high-capacity portable power bank. Look for a compact design with at least 10,000 mAh battery capacity for multiple full phone charges.
Fast charging inputs/outputs minimize time tethered to the power bank. Include micro and USB Type C cables for universal device compatibility. Stash in a carry-on bag for on-the-go access.
Recommendations: Anker PowerCore Slim Power Bank, INIU Portable Charger, RAVPower 22000mAh External Battery Pack.
Compact Travel Umbrella
When bad weather strikes during outdoor excursions, a sturdy umbrella will come in handy. Look for a lightweight, collapsible design that folds down small enough to stash in a daypack.
A Teflon canopy prevents inversion in windy conditions. Opt for an umbrella no longer than 11″ when collapsed.
Recommendations: Repel Travel Umbrella, EEZ-Y Compact Travel Umbrella, Sam Tour Mini Umbrella.
Travel Journal Notebook
Let your teen's inner author shine by journaling adventures in a dedicated travel diary. Hardcover notebooks hold up better on the road while an elastic closure keeps belonging safe.
Include fun prompts to get their creative juices flowing. Jotting down memories along with ticket stubs, photos, and other ephemera makes the perfect keepsake.
Recommendations: Moleskine Voyageur Notebook, Travelogue Journal, Muzili Cute Travel Planner.
Noise Cancelling Headphones
Help drown out noisy airplane engines, chatty travelers, and other distractions with noise-cancelling headphones. Quality pairs actively block ambient noise so music or movies can be heard clearly even in loud environments.
Foldable designs maximize portability.
Recommendations: Sony WH-1000XM4 Wireless NC Headphones, Bose QuietComfort 35 II NC Headphones, COWIN E7 Active Noise Cancelling Headphones.
Scratch-Off World Map
Let your teen scratch off places they've visited on this glossy, hanging world map. Custom chart their travels by rubbing top-coated countries with a coin.
Track past and plan future travels on this artsy display piece sure to complement their room decor.
Recommendations: Luckies of London Scratch Map, Trip Tease Scratch Off USA Map, Earthabitats Scratch Off World Map.
Universal Travel Adapter
Eliminate outlet confusion with a versatile adapter compatible with electrical sockets in over 150 countries. Built-in USB ports let teens directly charge devices.
Look for grounded models with surge protection and dual voltage for handling any power source worldwide.
Recommendations: Ceptics World Travel Adapter Plug, Pac2Go All-in-One Universal Travel Adapter, Lamicall Universal Travel Adapter.
RFID Blocking Passport Wallet
Protect personal data from identity thieves scanning RFID chips in passports and credit cards. These slim, shielded wallets have slots to organize identification, payment cards, cash, and more during daily excursions.
Durable rip-stop and microfiber fabrics withstand constant use. Recommendations: Zoppen RFID Blocking Passport Wallet, Travelambo RFID Wallet, Vaultskin Chelsea Slim Wallet.
Portable Charger
This pocket-sized charger packs enough power to juice up smartphones and other USB-charged devices on the move. Durable and lightweight, it easily clips onto key chains or bags.
LED indicators display remaining battery levels. Opt for 3,000 to 5,000 mAh capacity.
Recommendations: Anker PowerCore+, Ventev powercell 3015c Charger, myCharge GO.
Travel Blanket
Stay cozy during long flights and road trips with a soft, comfy travel blanket. Fleece, microfleece, and plush polyester fabrics offer warmth without excessive bulk or weight—perfect for carrying onboard.
Some blankets even have hidden pockets to warm hands.
Recommendations: Rainleaf Travel Blanket, AVAWO Travel Blanket, Lebtron Hooded Travel Blanket.
Compression Packing Cubes
Get even more packing efficiency with space-saving compression cubes. Simply roll up clothes tightly inside, press down, and cinch the reinforced top panel to compress contents by up to 30-40%. The cubes minimize wrinkling too!
Recommendations: Peak Gear Compression Cubes, Veken 6 Piece Packing Cubes, 4-Piece Gonex Compression Packing Cubes.
TSA Approved Toiletry Bag
Help teens adhere to liquid restrictions during air travel with a transparent, organized toiletry kit. Clear bags allow easy visual inspection at checkpoints. Leak-resistant designs prevent spills.
Look for handy compartments to sort grooming products, medications, and hygiene items.
Recommendations: Herschel Chapter Toiletry Kit, Vetelli Hanging Toiletry Bag, C.H.I.C. Leakproof Clear Toiletry Bag.
Travel Board Game
Entertain teens during downtime on a trip with a portable board game collection. Folding boards, mini magnetic pieces, and plastic tokens ensure easy transport.
Get compact travel editions of classic games like chess, checkers, Scrabble, Monopoly, playing cards, and more.
Recommendations: Hasbro Connect 4 Travel Game, Winning Solutions Passport Multi Game Set, Pressman Travel Chess.
Passport Holder
Protect important travel documents in a dedicated passport holder. Opt for durable rip-stop nylon or leather holders with RFID blocking technology to safeguard personal information.
Interior straps or pockets keep passports, tickets, and other papers organized and accessible, while zippered closures secure everything inside.
Recommendations: Zero Grid Neck Wallet, Venture 4th Passport Holder, Travelambo RFID Passport Holder.
Travel Laundry Bags
Keep dirty clothes separated after rugged travel adventures with a reusable laundry bag. Foldable nylon bags take up minimal suitcase space. Drawstring and zipper closures contain messes and odors for easy transport home.
Sturdy fabrics withstand repeated washings.
Recommendations: Bago Reusable Travel Laundry Bags, Lifewit Foldable Laundry Bags, willhold 3 Piece Travel Laundry Bags.
Travel Hammock
Encourage teens to relax and recharge during downtime with a lightweight, packable hammock. Parachute nylon or ripstop fabrics fold down small for easy packing.
Attach to trees, poles, or other supports using the included carabiners and rope/straps. Some even have mosquito nets!
Recommendations: Wise Owl Outfitters Hammock, Desert Breeze Parachute Travel Hammock, Kootek Portable Nylon Hammock.
Luggage Scale
Avoid airline overweight bag fees with a portable digital luggage scale. Built-in lasers accurately measure suitcase weight and display the reading on an easy-to-read screen.
Compact scales clip onto bags or fit in carry-ons. Make sure bags are under the 50lb limit!
Recommendations: Etekcity Digital Luggage Scale, Balanzza Luggage Scale, Camry Luggage Scale.
Inflatable Travel Pillow
This collapsible neck pillow uses air to provide customized, adaptable support. Adjust firmness by changing inflation levels. When not in use, it deflates for compact storage.
Soft pillow covers enhance comfort.
Recommendations: Purefly Soft Travel Neck Pillow, TravelMate Inflatable Pillow, AERIS Travel Pillow.
Backpack Rain Cover
Keep gear dry inside a backpack during downpours with a lightweight rain cover. Waterproof coated nylon repels moisture while ventilation prevents condensation.
Elasticized bottom hems secure the cover around pack openings. Look for a size that fits your teen's backpack model.
Recommendations: Sea to Summit Ultra-Sil Backpack Cover, Charles River Apparel Backpack Rain Cover, Lifewit Waterproof Backpack Rain Cover.
Packing Organizers
Keep smaller travel items neat and tidy with special organizers. Options like jewelry rolls, makeup bags, shoe bags, and tech organizers have dedicated compartments to sort accessories.
Made with water-resistant fabrics and easy-to-clean designs.
Recommendations: BAGSMART Toiletry Bag, Vetelli Hanging Toiletry Bag, Hudson + Bleecker Nylon Dopp Kit.
Travel Towel
This uber-absorbent, fast-drying travel towel is perfect for hostel hopping, camping trips, or hitting the pool or beach on vacation. Microfiber and other quick-dry fabrics wick moisture and pack down small.
Some towels even have convenient snaps or attached pouches.
Recommendations: Rainleaf Microfiber Towel, Youphoria Outdoor Travel Towel, Wise Owl Outfitters Camping Towel.
Other Accessories Worth Considering
While the list above covers all the absolute travel essentials teens need, here are a few other handy accessories also worth packing:
Sleep mask – Blocks out light for uninterrupted shut-eye in unfamiliar places.
Compact mirror – Checks appearance on the go.
Travel utensils – Environmentally friendly, reusable cutlery for dining out.
External battery – Provides additional charging power for multiple devices.
Sleeve for passport – Adds protective layer against wear and moisture.
Packable day bag – Stashes shopping purchases or daily essentials.
Money belt – Conceals cash and cards under clothes.
Hand sanitizer – Prevents germ spread in crowded places.
Mini first aid kit – Treats minor cuts, blisters, or headaches.
Travel door alarm – Provides alert if hotel/hostel room is entered unexpectedly.
Having a selection of adaptable, multi-purpose travel gear gives teens many options for customizing the perfect luggage load-out.
Why Travel Accessories Are Essential for Teenagers
Before jumping into the list, let's first look at why travel accessories are so important for teens in the first place:
Teens Tend to Pack at the Last Minute
We've all been there – waking up the morning of a big trip and realizing you haven't started packing yet! Teenagers are especially prone to procrastinating when it comes to getting their suitcase ready. The right accessories can help them pull together a complete packing list, even if done haphazardly at the last second.
Accessories Keep Teens Organized
From keeping important documents in place to neatly arranging clothes and tech gadgets, travel accessories help teenagers stay organized on the go. This prevents rummaging through a messy suitcase each time they need to find something.
Accessories Enhance Comfort During Travel
Spending hours in transit can get uncomfortable. Items like supportive travel pillows, noise-canceling headphones, and compression socks make travel time much cozier.
Accessories Keep Teens Entertained
Teenagers get restless on long flights or car rides. Accessories like portable gaming devices, books, travel journals, and card games provide boredom-busting fun.
Accessories Help Keep Belongings Secure
Safety should be a top travel priority for a teenage explorer. Accessories like TSA-approved locks, RFID-blocking wallets, and neck pouches keep important belongings secure.
So whether your high schooler is jetting off on a weekend trip or multi-week excursion abroad this summer, they'll be equipped for adventure with the right travel accessories in tow. Now let's get to the list!
Factors to Consider When Choosing Travel Accessories for Teens
With so many types of travel accessories out there, it can be tricky to decide which items your teenager truly needs. Here are some key factors to keep in mind while shopping for teen travel gear:
Durability
Look for quality constructed accessories built to withstand frequent use and the rigors of travel. Teens aren't exactly gentle with their belongings, so their gear has to be durable!
Portability
Accessories that are lightweight and compact take up minimal suitcase space. This leaves extra room for souvenirs! Opt for travel-friendly sizes.
Multi-Purpose Use
Choosing accessories that serve multiple functions maximizes packing efficiency. For example, a jacket that converts into a travel pillow or charger that also works as a flashlight.
Personalization
Accessories emblazoned with their name or featuring a favorite color, band, or character make great personalized gift ideas teens will love using.
Practicality
Buy items your teenager will actually use on a regular basis. Otherwise, the gear will just take up space. Select accessories suited to your teen's interests and needs.
Value
You don't have to spend a fortune on travel accessories for teens. Many budget-friendly but useful options exist too. Compare prices to get the most value.
Keeping these tips in mind will ensure you select useful, durable, and practical travel accessories your teen will get plenty of use out of during all their adventures.
Now, are you ready to discover the ultimate travel accessory picks for teenagers? Read on!
More Tips for Buying the Best Travel Accessories
To ensure you get the most useful and durable travel accessories for your teenager, keep these additional tips in mind:
Take stock of which items your teen already owns to avoid duplicate gear.
Think about the specific types of trips they usually take to identify specialized accessories needed.
Read product reviews online to choose quality constructed accessories that last.
Compare prices between third-party sellers and the manufacturer's website for potential deals. Sign up for brand newsletters to get sale alerts and coupon codes.
When buying accessories like chargers, memory cards, headphones, etc., always confirm compatibility with your teen's particular tech devices and model numbers.
Test out accessories before trips and make sure your teen understands how to properly use each item. Check all electronics are fully charged and functional.
Consider whether a travel-specific accessory could still be useful back home after trips. Multi-purpose gear gets extended use.
Mix bigger priority items with some fun, inexpensive accessories your teen will enjoy using. Light and compact is best for pairing down.
Start thinking about buying travel accessories 1-2 months before trips. This gives time to shop sales and ensures preparedness.
Using these insider tips will help you select the best travel accessories for teenagers to simplify packing and enhance your teen's vacation experience.
The Bottom Line on Travel Accessories for Teenagers
If you're a parent or a teen, do you think I did justice to this article? Let me know in the comments. I asked my 16-year old to help me with conclude this article and he said something along the lines of…
At the end of the day, the most useful travel accessories are the ones your particular teenager will use. Personalize selections based on their common destinations, favorite activities, typical packing habits, and needs for organization and convenience.
With the expert recommendations and insider tips in this guide, your teen will stay organized, comfortable, safe, and equipped for adventure wherever the compass points next. Happy travels!
The Best Travel Accessories for Teenagers – FAQs
1. What are the most essential travel accessories for teenagers?
The most useful universal accessories for teenagers are a sturdy backpack or suitcase, packing organizers like cubes, a TSA-approved luggage lock, reusable water bottle, noise-cancelling headphones, universal adapter, portable charger, blanket, and toiletry kit.
2. What are some great TSA compliant travel accessories for teens?
TSA approved items like luggage locks, clear toiletry bags, metal-free packing cubes, foldable bags, compression sacks, and certain thermoses and water bottles help teens stay organized while adhering to security guidelines.
3. How can travel accessories help keep teens organized during trips?
Specialty organizers like packing cubes, folders, hanging toiletry kits and tech cases all have dedicated pockets and compartments to neatly sort gear. This prevents rummaging through a messy suitcase to find what they need.
4. What are some great two-in-one travel accessories that save space?
Items like jackets/vests with interior pillows, blankets with hidden pockets, app-enabled cameras that connect to phones instead of standalone devices, and chargers with built-in cables provide double the functionality in one product.
5. How do you choose lightweight travel accessories for teens?
Look for items made with lightweight technical fabrics like ripstop nylon, microfiber, and breathable mesh. Compression sacks and packing cubes condense items to take up less space. Portable mini versions of full-sized tools also weigh less.
6. What travel accessories help entertain teens on long flights or car rides?
Noise-cancelling headphones, portable gaming systems, books, travel journals, music players, card/board games, downloadable movies on tablets, and pocket tripods for capturing content help teens pass the time during long hours of travel.
7. How can travel accessories help maximize safety for teenage travelers?
RFID blocking wallets and passport holders protect personal data encoded on credit cards and passports. Locks and cords secure valuables in hostel rooms and lockers. Neck pouches discretely conceal cash and keys. Portable door/luggage alarms also boost security.
8. What are some accessories that make traveling more comfortable for teens?
Supportive neck pillows, eye masks, and earplugs aid sleep. Compression socks improve circulation on long flights. Inflatable footrests provide leg support. Blankets and warm layers provide coziness in chilly climates. Hand sanitizer, anti-nausea bands, and chapstick boost health and hygiene.
9. What are budget-friendly travel accessories for teenagers?
Quality travel accessories that won't break the bank include packing cubes, microfiber towels, sturdy ponchos, inflatable pillows, lightweight reusable water bottles and cutlery, hanging toiletry bags, and multi-purpose chargers.
10. How early should you buy travel accessories before a trip for teens?
Aim to purchase travel accessories 1-2 months in advance. This allows time to take advantage of sales, ensures stock availability, and gives teens a chance to test out items at home before trips. Last minute shopping often limits selection and value.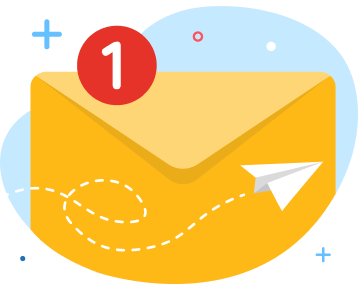 news via inbox
Nulla turp dis cursus. Integer liberos  euismod pretium faucibua