Explore The Best Things To Do In Torquay: Attractions, Activities, And More!
Are you planning a trip to Torquay and wondering what fun-filled activities lie in store? Nestled on the English Riviera, Torquay is teeming with attractions like Kents Cavern and Babbacombe Model Village.
Our comprehensive guide unravels all the top things to do, places to visit, adventures to undertake, and more when you're in this coastal paradise. Continue reading – there's so much for you to discover!
Key Takeaways
Torquay, nestled on the English Riviera, offers a variety of attractions and activities for visitors.
Top attractions in Torquay include Kents Cavern, Babbacombe Model Village, Bygones, Torquay's Dinosaur World, Cockington Country Park, and Torre Abbey.
Outdoor adventures in Torquay include coasteering, watersports like surfing and paddleboarding, sea kayaking, ferry rides to nearby towns, cycling along the coast path, wildlife spotting tours, and golfing with stunning coastal views. You can also enjoy beach activities like sunbathing and swimming or go cliff walking or rockpooling.
Families visiting Torquay can have fun at places like Babbacombe Theatre for family-friendly shows; Waves Leisure Pool for wave jumping and water play; The Children's Play Square & Party Rooms offering indoor play areas; and Paignton Pier offering rides and food options.
Unusual experiences in Torquay include bouldering at The Boulder Bunker gym; skiing or snowboarding at the Torquay Alpine Ski Club; solving mysteries at HQ Escape Rooms; or playing adventure golf at Jungle Journey Adventure Golf.
Top Attractions in Torquay
When it comes to the top things to do in Torquay, the must-see attractions include:
Kents Cavern
Babbacombe Model Village
Bygones
1. Kents Cavern
Kents Cavern is an amazing place in Torquay, Devon. It has won many awards as a top visitor spot. People from all over Europe come here to see the Stone Age caves. You can walk around this big cave every day of the year.
The cave has beautiful stalagmites, stalactites, and waterfalls. A long time ago, Neanderthals and early Britons lived in Kent's Cavern. This makes it the oldest known prehistoric home in Britain!
2. Babbacombe Model Village
Babbacombe Model Village is the top thing to do in Torquay. It sits on four acres of award-winning gardens. You see British life from the past and now. Lots of model scenes show this.
This place is full of fun! It uses humor to show England's last five decades. The village also has many beautiful miniature gardens. They have fun characters that move!
This stand-out spot draws people all year round, making it one of Devon's most loved places to visit. The Babbacombe Model Village leaves everyone smiling with its charm and detail.
3. Bygones
Bygones is a fun place in Torquay. It's full of old things from over 100 years ago! The same family has run it for three generations and they have filled it with cool stuff from British history.
The quirky items make you feel like you're stepping back in time. Bygones is also one of Devon's top spots to visit. It's not part of a big company, but truly local and unique!
4. Torquay's Dinosaur World
Torquay's Dinosaur World is a fun place for families. It has an indoor show with big and small models of dinosaurs. They also have fossils to look at. People can learn about different kinds of dinosaurs through fun exhibits that you can touch and play with.
This makes learning easy and exciting for kids! So, if your family loves dinosaurs, this spot in Torquay, Devon is the best place to visit.
5. Cockington Country Park
Cockington Country Park is a must-visit spot in Torquay. The park spreads across 450 acres of South Devon's English Riviera. You can find three pretty lakes here. There's also an old Manor House where artists show off their work.
Near the house, you'll come upon Cockington Village, known for its charm and looks like a picture from a chocolate box! Nature lovers will enjoy trails through fields and forests perfect for walks or bike rides.
6. Torre Abbey
Torre Abbey stands tall on the seafront in Torquay. This 12th-century abbey is now a historic family home and a top attraction. It welcomes you with stunning displays and beautiful gardens.
As Torbay's oldest building, it adds charm to the coastal town. The museum inside houses over 600 pieces of art from the 18th century onward. Explore this treasure trove for hours! Each piece tells its own story from history that is sure to amaze you. So, if you love history or art, make sure you visit Torre Abbey on your Devon trip.
Activities and Outdoor Adventures in Torquay
Explore the thrill of water tours, outdoor activities, and sailing, powerboating, and kayaking in Torquay's picturesque coastal setting.
Outdoor activities
Torquay offers a range of exciting outdoor activities, perfect for enjoying the beautiful South Devon coastline. Here are some fun things to do outdoors in Torquay:
Coasteering: Take part in an adventurous activity that combines swimming, climbing, and cliff jumping along the rugged coastline.
Watersports: Try your hand at surfing, paddleboarding, or windsurfing. Torquay has several watersport centers where you can rent equipment or take lessons.
Sea kayaking: Explore the stunning sea caves and hidden coves while kayaking along the coast. It's a great way to discover the area's natural beauty up close.
Ferry rides: Hop on a ferry and enjoy a scenic ride across Tor Bay to places like Brixham or Dartmouth. It's a relaxing way to admire the coastal views.
Cycling: Rent a bike and cycle along the South West Coast Path, which runs along Torquay's shoreline. You'll pass by beaches, cliffs, and charming seaside towns.
Wildlife spotting: Take a wildlife boat tour and get close to marine animals such as seals, dolphins, and seabirds. It's an unforgettable experience for nature lovers.
Golfing: Play a round of golf at one of Torquay's picturesque golf courses, with stunning views of the English Riviera coastline.
Beach activities: Spend a day on one of Torquay's beautiful sandy beaches and enjoy sunbathing, swimming, or building sandcastles with your family.
Cliff walking: Embark on a scenic walk along the cliffs overlooking the sea. The South West Coast Path offers breathtaking vistas at every turn.
Rockpooling: Explore rockpools at low tide and discover fascinating marine creatures such as crabs, starfish, and small fish.
Sailing, powerboating, and kayaking
The calm waters of Tor Bay in Torquay are perfect for sailing, powerboating, and kayaking. Here are some popular places and activities for outdoor water adventures in Torquay:
Learn to sail on dinghies, yachts, and motorboats in Torquay.
Enjoy powerboating rides and charters offered by Torquay Watersports.
Take RYA courses at Torquay Watersports to enhance your boating skills.
Explore the stunning coastline of the English Riviera with Sea Kayak Torbay.
Experience coasteering and other thrilling water activities with Rock Solid Coasteering.
Walking and hiking tours
Walking and hiking tours are popular activities in Torquay, offering visitors the chance to explore the stunning coastline and picturesque landscapes of South Devon. Lace up your walking shoes and embark on an adventure that will take you through sandy beaches, rocky outcrops, historic viaducts, elevated cliff tops, and even hidden rock pools. With 22 miles of beautiful bay to discover, there is no shortage of scenic routes to explore. Whether you're looking for a leisurely stroll or a challenging hike, Torquay and its surroundings offer something for everyone. Don't miss the opportunity to immerse yourself in nature while experiencing the best that Devon has to offer.
Things to do for Families in Torquay
Families visiting Torquay can enjoy a trip to the Babbacombe Theatre, have fun at Waves Leisure Pool, let their kids play at The Children's Play Square & Party Rooms, or visit Paignton Pier.
Babbacombe Theatre
The Babbacombe Theatre is a popular attraction located on the Babbacombe peninsula in Torquay. For almost eighty years, this theatre has been entertaining audiences with its highly acclaimed variety shows.
Whether you're looking for comedy, drama, or musical performances, the theatre offers a great balance of entertainment suitable for all ages. Known for its family-friendly atmosphere, the Babbacombe Theatre is a must-visit destination for families exploring Torquay.
Waves Leisure Pool
The Waves Leisure Pool is a must-visit attraction in Torquay, Devon. This popular pool offers a fun and thrilling experience for visitors of all ages. You can jump the waves and zip down the flume, making it an exciting day out for families and friends.
The pool features a wave machine that creates realistic waves, giving you the feeling of being at the beach. There is also a water activity center where you can enjoy interactive water play.
One of the best things about this pool is its unique sloping floor, which ensures safety for everyone. Not only is it known for its fun-filled atmosphere, but also for its cleanliness and family-friendly environment.
The Children's Play Square & Party Rooms
Located in the charming town of Paignton in Devon, The Children's Play Square & Party Rooms is a fantastic place for families to visit during their time in Torquay. With its focus on providing a fun, clean, and safe environment for younger kids to play, this attraction offers an excellent option for families looking for things to do.
Whether it's a rainy day or just a desire for some indoor fun, The Children's Play Square & Party Rooms provides a dedicated space where kids can have a great time and celebrate special occasions.
Families visiting Torquay can enjoy the best of both worlds with outdoor attractions and indoor activities like The Children's Play Square & Party Rooms offering endless entertainment options.
Paignton Pier
Paignton Pier is a fantastic family attraction in Paignton, Devon. It's won awards and is known as a must-visit place for families in the area. Situated right in the center of Paignton seafront, it's easy to find and get to.
The pier offers a wide range of activities and attractions that are perfect for families looking for fun and relaxation. From thrilling rides to delicious food options, there's something for everyone at Paignton Pier.
So if you're visiting Devon with your family, be sure to check out this amazing pier!
Unique and Unusual Experiences in Torquay
Discover the thrill of The Boulder Bunker, test your skills at Torquay Alpine Ski Club, unlock mysteries at HQ Escape Rooms, and unleash your inner adventurer at Jungle Journey Adventure Golf.
Read on to explore these one-of-a-kind experiences in Torquay!
The Boulder Bunker
The Boulder Bunker is Torquay's first and only dedicated bouldering gym. It offers both bouldering and traditional gym services, making it a great option for fitness enthusiasts of all kinds.
The best part? It's easily accessible and located within walking distance of Torre Abbey Sands and Torquay Town Centre. Whether you're a beginner or an experienced climber, The Boulder Bunker has something for everyone.
With low-height climbing walls and deep foam mats, it provides a unique family activity that is safe and fun. You don't need any ropes here – just grab your climbing shoes and get ready to conquer the walls! Plus, with its convenient opening hours (open 7 days a week), you can visit whenever suits you best.
Torquay Alpine Ski Club
Torquay Alpine Ski Club is a popular destination for skiing and snowboarding enthusiasts of all levels. Located in Torquay, the club offers lessons for beginners as well as more advanced skiers and snowboarders.
It's a great place to get some exercise, enjoy fresh air, and meet new people. In addition to traditional skiing and snowboarding activities, the club also offers fun experiences like riding inflatable tubes called Ringos down the slopes.
With over 2,100 likes on their Facebook page and positive reviews from visitors, Torquay Alpine Ski Club is well-regarded in the community. Whether you're a seasoned adventurer or just looking to try something new, this club is associated with adventure and outdoor sports that will satisfy your adrenaline cravings.
HQ Escape Rooms
HQ Escape Rooms in Torquay offer a unique and exciting experience for visitors. These escape rooms are a fun indoor activity that is suitable for families, friends, and people of all ages.
Participants have one hour to complete the mysterious rooms by finding clues and solving puzzles. The rooms are themed, creating an immersive environment that requires teamwork to complete tasks and solve challenges.
HQ Escape Rooms have been enjoyed by people from 6-year-olds to seniors, providing entertainment and a thrilling challenge for everyone. So if you're looking for something different to do in Torquay, head over to the HQ Escape Rooms and test your problem-solving skills!
Jungle Journey Adventure Golf
Located in Torquay, Jungle Journey Adventure Golf is a fun-filled attraction for both locals and visitors. With its jungle-themed 18-hole golf course, players can embark on an exciting adventure surrounded by wildlife like tigers, gorillas, chimps, and snakes.
It's suitable for all ages and perfect for family outings or group events. Whether you're planning a kid's party, a stag or hen do, or a corporate event, Jungle Journey Adventure Golf has got you covered.
So why not swing by and enjoy a thrilling round of mini-golf in this unique setting?
Places to Stay and Events in Torquay
There are several local events and festivals happening in Torquay throughout the year, making it an exciting destination to visit. Additionally, there are various places to stay in Torquay, including the charming Clarence Grey House (1095443), which offers comfortable accommodations for your stay.
Local events and festivals
Torquay offers a variety of local events and festivals for visitors to enjoy. These events showcase the vibrant culture and community spirit of the town. Here are some of the exciting events that take place in Torquay:
Torbay Airshow: This thrilling event showcases breathtaking aerial displays by both military and civilian aircraft. Visitors can witness stunning air acrobatics and enjoy live entertainment on the ground.
Agatha Christie Festival: As the hometown of famous crime writer Agatha Christie, Torquay celebrates her life and works with a week-long festival. The event includes murder mystery tours, themed parties, interactive theater performances, and more.
Torquay Carnival: Held annually in August, this carnival is a colorful spectacle featuring floats, music, dancing, and street performers. It attracts locals and tourists alike with its vibrant atmosphere.
Brixfest: Taking place in nearby Brixham, Brixfest is a popular family-friendly event celebrating the heritage and maritime history of the area. Visitors can enjoy live music, arts and crafts stalls, boat races, fireworks displays, and delicious food.
Torquay Christmas Market: During the festive season, Torquay hosts a charming Christmas market where visitors can browse stalls selling handmade crafts, local produce, and unique gifts. There are also carol singers, festive decorations, and an ice rink to add to the holiday cheer.
Places to stay in Torquay
There are plenty of options for places to stay in Torquay, catering to a variety of preferences and budgets. You can choose from hotels, bed and breakfasts, or self-catering apartments.
Whether you're looking for a luxury hotel with stunning sea views or a cozy guesthouse in the heart of town, there's something for everyone. Many accommodations are conveniently located near popular attractions such as Kents Cavern and Cockington Country Park.
So, you can easily explore these sights without having to travel too far. Enjoy your stay in Torquay surrounded by the town's iconic palm trees, vibrant harbor, and continental-style cafes and restaurants.
Clarence Grey House (1095443)
Clarence Grey House (1095443) is a charming Victorian villa located in Torquay, just a short distance from the beach and coast. This lovely house offers convenient parking for guests and features an inviting open fire, creating a cozy atmosphere.
Situated 4.7 miles from Paignton and 9.5 miles from Brixham, Clarence Grey House provides a convenient base to explore the surrounding areas of Torquay and enjoy all that this beautiful coastal region has to offer.
Torquay's Top Things to Do: Summary
In conclusion, Torquay offers a wide variety of attractions and activities for visitors to enjoy. From exploring the stunning coastline and sandy beaches to visiting historical sites like Kents Cavern and Torre Abbey, there is something for everyone in this charming seaside town.
Whether you're looking for family-friendly fun or outdoor adventures, Torquay has it all. So don't miss out on experiencing the best things to do in Torquay during your visit!
FAQs
1. What are some great things to do in Torquay?
You'll find a lot of exciting things to do in Torquay, such as visiting the Torquay Museum or catching a play at the Princess Theatre.
2. Can I visit beautiful places around Torquay?
Yes, you can! You can take a train from Torquay to Brixham and enjoy the views across the bay or explore other towns like Paignton and Devon.
3. Are there any fun activities for couples in Torquay?
Couples looking for romance will love the scenic walks by the Marina or along the long sandy beach near the Imperial Hotel.
4. What unique attractions does Torquay offer?
Torquay has many unique sites like Cockington Court with its tea room, and UNESCO's English Riviera Global Geopark is also here!
5. How about wildlife sightings when exploring Torquay?
For wildlife enthusiasts, visits to Occonbe Farm or Paignton Zoo are perfect ways of adding variety during your stay.
6. Is there an evening scene in Torquay?
Absolutely! With a vibrant evening scene that attracts top national touring acts, you're assured of having fun well into the late hours.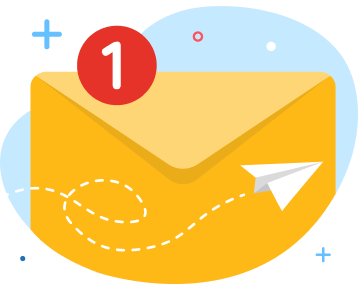 news via inbox
Nulla turp dis cursus. Integer liberos  euismod pretium faucibua