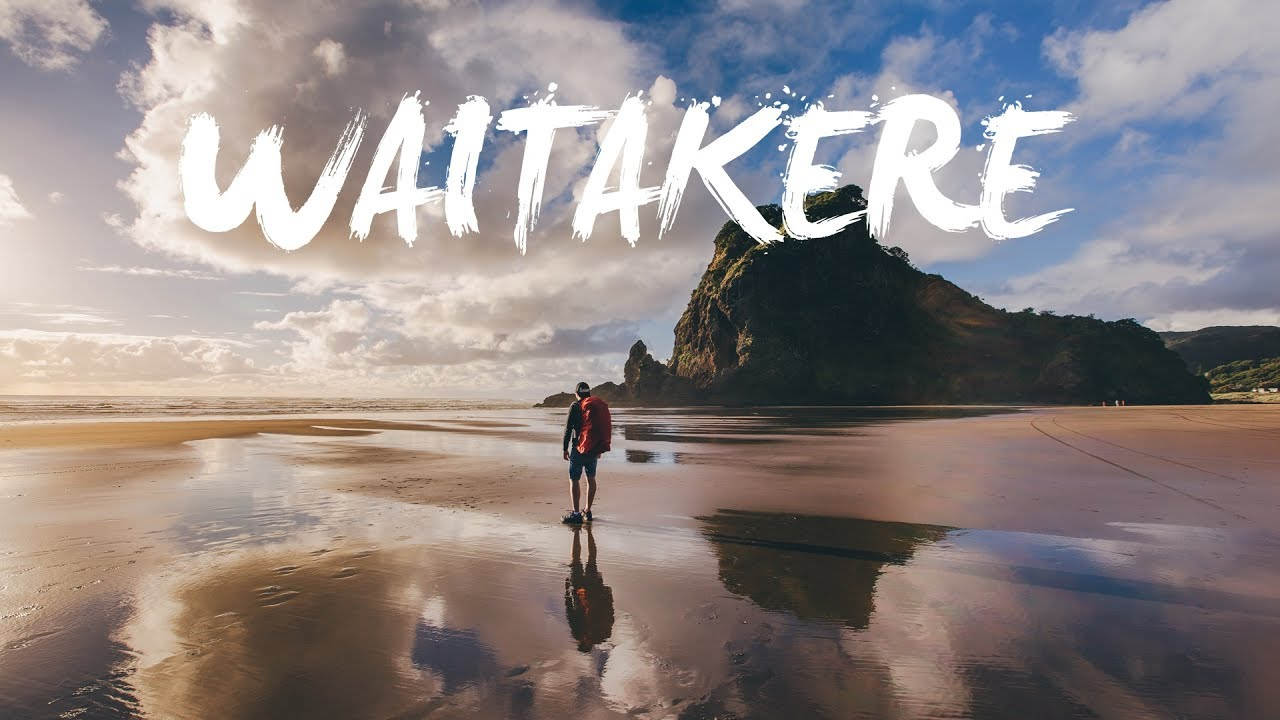 The Best 15 Things To Do In Waitakere, New Zealand: Exciting Outdoor Activities, Beaches and More
Looking for the perfect getaway that combines stunning natural beauty with exciting activities? Waitakere, New Zealand has it all from soaring waterfalls to scenic beaches.
This article will guide you through 15 must-do experiences in Waitakere that guarantee an unforgettable trip.
Let's dive into this wild side of New Zealand together! Here are the main points of this article on things to do in Waitakere New Zealand
Main Points

The Hillary Trail offers stunning views and a challenging outdoor adventure in Waitakere, New Zealand's vast rainforest and coastline.
Mokoroa Falls provides an opportunity for visitors to experience nature's tranquility amidst lush native bush, with the option to extend the trip on the Mokoroa Stream loop track.
Lake Wainamu is known for its diverse range of activities, including swimming, sandboarding on its famous sand dunes, and exploring the untamed beaches and dense rainforest of Waitakere Ranges Regional Park.
Karamatura Falls offers breathtaking views along a moderately challenging 2.2 – mile trail through native rainforest, with opportunities to spot local wildlife.
The Arataki Visitor Centre serves as a hub for tourism and education in West Auckland, offering valuable information about the Waitakere Ranges' flora and fauna, as well as access to track maps and panoramic views.
Piha Beach is a popular black – sand beach with stunning views of Lion Rock and Taitomo Island. It is surrounded by over 16,000 hectares of coastline and native forest in Waitakere Ranges Regional Park.
Kitekite Falls is a picturesque waterfall located near Piha Beach that can be reached via the scenic Kitekite Falls Track. It offers a peaceful atmosphere surrounded by lush greenery.
Karekare Falls is another natural treasure located within Waitakere Ranges Regional Park that showcases cascading waterfalls amidst beautiful surroundings.
Top 5 Things to Do in Waitakere, New Zealand
Experience the breathtaking beauty of Waitakere, New Zealand with these top 5 must-do activities:
1. Hillary Trail
The Hillary Trail in Waitakere, New Zealand is a must-see for any natural enthusiast or adventurous traveller.
This trail ranks as the second top activity to do in Waitakere City.
Offering stunning views and a unique experience, it takes you through the primeval wonderland of Waitakere.
It spans 77 kilometers and was carefully crafted by connecting disparate sections when it opened in 2010.
Known for its steep climbs and challenging descents, it also features thrilling river crossings and breathtaking lookouts.
The trail resides within the impressive Waitakere Ranges Regional Park that spreads over 16,000 hectares of native rainforest and coastline.
Within this park, you can stumble upon natural gems like the roaring Karekare Falls.
Multi – day hiking adventures on the Hillary Trail introduce you to the lush native forest and wild coastline of this iconic park.
Trampers and nature enthusiasts regularly flock here seeking an immersive outdoor experience.
The home of the Hillary Trail, the Waitakere Ranges is a striking mountain range in West Auckland drawing regular admirations from locals and visitors alike.
For surf lovers, these ranges host four popular surf beaches among its myriad main attractions in addition to the many trails.
A trip along the Hillary Trail presents ample opportunities to explore diverse landscapes and appreciate the captivating natural beauty of these ranges.
Given its attraction, there's mounting interest around information on trail reopening, trail maps, as well as related walkways such as Ed Hillary Walkway and Kaurimu Walkway, making it a hot topic among enthusiastic travelers planning their next big adventure in New Zealand's wilderness.
2. Mokoroa Falls
Mokoroa Falls, a popular attraction tucked away in the heart of Waitakere City, offers visitors a slice of nature's tranquility. You'll find the falls nestled amidst New Zealand's lush native bush, only about a 20-minute walk from the parking area. This walk is an adventure in itself as it takes you along a picturesque gravel road.
One of the highlights here is the lookout platform providing unobstructed views of these majestic falls. For those looking for a longer exploration, there's an option to extend your trip with the Mokoroa Stream loop track.
Nature enthusiasts will appreciate how this peaceful stream complements the captivating allure of Mokoroa Falls. The whole area is part of the breathtaking beauty that defines Waitakere Ranges Regional Park — home to scenic attractions like Arataki Visitor Centre, Piha Beach, and Kitekite Falls.
If exploring beautiful beaches, experiencing New Zealand's native forests, or chasing waterfalls tops your list of things to do in West Auckland's wild west coast areas, visiting Mokoroa Falls should be on your itinerary.
Visiting this must-see destination presents an unbeatable opportunity to soak up Waitakere City tourist attractions while embracing outdoor adventures unique to Auckland's incredible landscapes.
3. Lake Wainamu
Lake Wainamu, one of the top attractions in Waitakere City, is known for its diverse range of activities. Nestled within the captivating landscapes of the Waitakere Ranges, this spot promises a delightful visit.
Located close to popular destinations like Bethells Beach and Muriwai Gannet Colony.
Known for kid – friendly terrain with several swimming spots near Bethells Beach.
Offers enticing natural beauty, synonymous with the wild west coast of Auckland.
Famous for its sand dunes – an exciting opportunity for visitors to try sandboarding.
The lake itself allows for refreshing swims amidst stunning scenery.
Surrounds you with the untamed beaches and dense native rainforest of Waitakere Ranges Regional Park.
Provides picturesque trail options suitable for all ages around Lake Wainamu.
Situated at Te Henga or Bethells Beach – recognized as one of New Zealand's most dangerous beaches for swimming due to rugged coastline and Tasman Sea waves.
It's essential to be aware of safety measures before visiting such locations; preventing incidents is crucial.
Popular among both local residents and tourists looking to soak up New Zealand's natural beauty.
4. Karamatura Falls
Karamatura Falls is a popular attraction in Waitakere City, New Zealand. It is part of the Karamatura Loop walk, a moderately challenging 2.2-mile trail near Huia, Auckland.
The loop takes around 1 hour and 21 minutes to complete and offers breathtaking views of the surrounding landscape. Here are some key things to know about Karamatura Falls:
The falls cascade down a rocky cliff face, creating a stunning visual display.
Visitors can take a refreshing dip in the pool at the base of the falls on hot summer days.
The Karamatura Loop walk provides an opportunity to explore the native rainforest ecosystem and spot local wildlife.
Along the way, hikers can enjoy the sights and sounds of native bird species that call this area home.
Be prepared for some uphill sections during the hike, as well as slippery surfaces near the falls.
It's advisable to wear sturdy footwear and bring plenty of water for hydration during the hike.
Don't forget your camera! The scenery at Karamatura Falls is picture – perfect, offering many photo opportunities.
Please respect nature and leave no trace behind by taking any rubbish with you when you leave.
5. Arataki Visitor Centre
The Arataki Visitor Centre is the gateway to the stunning Waitakere Ranges Regional Park, located on Scenic Drive. Here are some key facts about this must-visit attraction:
Surrounded by native forest, the Arataki Visitor Centre offers a serene and picturesque setting for visitors to enjoy.
It serves as a hub for tourism and education in West Auckland, providing valuable information about the Waitakere Ranges and its diverse flora and fauna.
The centre offers track maps and incredible panoramic views, making it an excellent starting point for hikers and nature enthusiasts.
Known for its association with the challenging Hillary Trail, the centre provides trampers with detailed information about this 76km trail that takes them through the Waitakere Ranges and along Auckland's west coast.
Visitors can learn about the region's rich cultural heritage and indigenous Maori traditions at the Arataki Visitor Centre.
The surrounding area boasts beautiful beaches like Piha, making it an ideal starting point for beachgoers and surfers.
Spotting endemic birdlife and exploring the native forest, which includes kauri trees and giant tree ferns, are popular activities near the Arataki Visitor Centre.
The centre offers a range of services and facilities such as restrooms, a gift shop, and knowledgeable staff ready to assist visitors in planning their itinerary in Waitakere, New Zealand.
Other Must-See Attractions in Waitakere
Piha Beach is a popular attraction known for its black-sand beach and stunning views of Lion Rock.
6. Piha Beach
Piha Beach, located near Auckland, is one of the must-visit black sand beaches in New Zealand. Here's why it should be on your list:
It offers breathtaking views of the Tasman Sea, stretching out to the horizon.
The iconic Lion Rock splits the beach into two distinct sections, adding to its uniqueness.
Taitomo Island can be seen from Piha Beach, providing a picturesque backdrop for your visit.
Climb Lion Rock for an exhilarating experience and a panoramic view of the beach and surrounding area.
As part of Waitakere Ranges, Piha Beach is surrounded by over 16,000 hectares of coastline and native forest.
The park offers a range of activities including rainforest hikes, wild trails, hidden coves, and picturesque islands to explore.
Adventure lovers will find Piha Beach a perfect base due to its proximity to rainforests and mysterious volcanoes.
The black sand at Piha Beach adds to its unique and picturesque appeal, making it a favorite spot for photographers.
Both locals and tourists flock to Piha Beach for nature and outdoor activities such as swimming or surfing in its renowned surf breaks.
Remember that despite its beauty, Piha Beach has been associated with tragic incidents in the past, so caution should be exercised while visiting.
Note that Piha Beach may have occasional closures or restrictions depending on weather conditions or safety concerns.
Conveniently located near Auckland city, Piha Beach is easily accessible for visitors looking to enjoy its natural beauty.
7. Kitekite Falls
Located in the western part of Waitakere Ranges Regional Park, Kitekite Falls is a stunning waterfall surrounded by lush greenery and offering a peaceful atmosphere. The waterfall is known for its clear and pure water, making it a delightful sight for visitors.
To reach Kitekite Falls, you can take the popular scenic walk on the Kitekite Falls Track. This track features boardwalks and solid steps that lead you through a beautiful sequence of cascades, adding to the overall charm of the experience. The waterfall is conveniently located near the famous Piha beach, allowing tourists to explore both attractions in one visit.
Deep within the jungle, Kitekite Falls provides a secluded and tranquil experience for those seeking solace in nature. It is considered a must-see attraction in Waitakere and has gained popularity among both locals and tourists.
As you enjoy this natural treasure, remember to respect and preserve its beauty for future generations to appreciate.
8. Karekare Falls
Karekare Falls is a natural treasure located in the Waitakere Ranges Regional Park in New Zealand.
Situated near the coastal settlement of Karekare
Known for its stunning black sand surf beach
Popular attraction due to beautiful scenery and tranquil atmosphere
Easily accessed through a short walk from the beach
Convenient for tourists visiting the area
9. Bethells Beach
Bethells Beach, also known as Te Henga, is a popular attraction located along New Zealand's West Coast in the Waitakere area. The beach stretches for almost 2 kilometers (1.2 miles) and is famous for its black volcanic sand, creating a unique and stunning landscape.
Surfers are drawn to Bethells Beach because of the powerful offshore waves, making it a haven for adrenaline-pumping surfing experiences. Fishermen frequent the beach to take advantage of the abundant marine life in the area.
The beach is surrounded by cliffs, sand dunes, and caves, adding to its allure and providing opportunities for exploration and adventure.
Black volcanic sand
Stunning landscape
Powerful offshore waves
Haven for surfers
Abundant marine life
Scenic cliffs
Sand dunes and caves
10. Muriwai Beach
Muriwai Beach, located near Auckland, New Zealand, is a stunning coastline that offers a range of activities and attractions. Check out the top things to do at Muriwai Beach:
Visit the Muriwai Gannet Colony, located on the cliffs overlooking the beach. Get up close to these majestic seabirds and enjoy the viewing platforms for an immersive experience.
Take a surf lesson at Muriwai Surf School. Whether you're a beginner or an experienced surfer, hit the waves and ride the famous surf breaks of Muriwai Beach.
Embark on a horse trek along the beach with Muriwai Beach Horse Treks. Experience the beauty of Muriwai Beach from horseback and explore its scenic surroundings.
Golf enthusiasts can tee off at Muriwai Golf Links, a stunning golf course situated right by the beach. Enjoy sweeping ocean views as you play a round or two.
Explore the Waitakere Ranges Regional Park, located just north of Muriwai Beach. This expansive park offers beautiful rainforests, hiking trails, hidden coves, islands to discover and even mysterious volcanoes to explore.
Waitakere Ranges Regional Park
The Waitakere Ranges Regional Park covers over 16,000 hectares of pristine bush and stretches along the stunning coastline.
11. Pristine Bush
The Waitakere Ranges Regional Park is home to a pristine bush that covers over 16,000 hectares of native forest. This untouched wilderness provides a beautiful backdrop for visitors to immerse themselves in the natural beauty of New Zealand.
As you walk through the park's extensive network of tracks, you'll be surrounded by towering Kauri trees and lush foliage, creating a serene and peaceful atmosphere. The park is teeming with native wildlife, from birds soaring above to reptiles scurrying on the forest floor.
Take a moment to breathe in the fresh air and appreciate the tranquility of this unspoiled bushland.
12. Native Wildlife
The Waitakere Ranges Regional Park in New Zealand is not only renowned for its stunning landscapes and pristine beaches but also for its diverse range of native wildlife. The park's lush rainforest and rugged coastline provide a natural habitat for a variety of animal species, making it a haven for nature enthusiasts.
Visitors can expect to spot an array of unique birds such as the vibrant tui, the graceful kereru (New Zealand pigeon), and the playful piwakawaka (fantail). In addition to these avian wonders, the park is home to native bats, which are the only land-based mammals native to New Zealand.
Exploring this beautiful park offers an incredible opportunity to get up close with our fascinating native wildlife.
From weta insects lurking under leaves to majestic tree ferns reaching for the sky, every step into the Waitakere Ranges reveals more about New Zealand's remarkable biodiversity. Alongside these captivating creatures, visitors may also catch glimpses of marine life like dolphins, seals, and various species of fish along the park's picturesque coastline.
13. Black Sand Surf Beaches
The Waitakere Ranges Regional Park is home to four stunning black sand surf beaches: Piha, Muriwai, Te Henga (Bethells Beach), and Karekare. These unique beaches are a major draw for visitors to the park, thanks to their rugged beauty and powerful surf.
Whether you're an experienced surfer or simply want to soak up the breathtaking scenery, these black sand beaches offer an unforgettable experience. With their pristine coastline and crashing waves, they provide the perfect backdrop for swimming, sunbathing, or enjoying a leisurely walk along the shore.
So grab your beach towel and get ready for some fun in the sun at these iconic Waitakere surf spots!
Things to Do in Waitakere New Zealand – Final Thoughts
In conclusion, Waitakere, New Zealand offers a multitude of exciting activities and breathtaking attractions for visitors to explore. From hiking the Hillary Trail to marvelling at the stunning Mokoroa Falls, there is something for everyone in this natural paradise.
Whether you're swimming in Lake Wainamu or discovering the beauty of Karamatura Falls, Waitakere promises an unforgettable experience filled with adventure and tranquility. Don't miss out on the opportunity to immerse yourself in the rich cultural heritage and scenic wonders that Waitakere has to offer.
FAQs
1. What are some popular attractions in Waitakere, New Zealand?
Some popular attractions in Waitakere, New Zealand include the Waitākere Ranges Regional Park, Piha Beach, Karekare Beach, and the Arataki Visitor Centre.
2. Are there any hiking trails in Waitakere?
Yes, there are several hiking trails in Waitakere that offer stunning views of nature and the surrounding landscapes. Some notable ones include the Hillary Trail, Mercer Bay Loop Track, and Fairy Falls Track.
3. Can I swim at the beaches in Waitakere?
Yes, you can swim at some of the beaches in Waitakere such as Piha Beach and Karekare Beach. However, it is important to take note of any safety warnings or guidelines provided by local authorities before swimming.
4. Is it necessary to book accommodations in advance when visiting Waitakere?
It is recommended to book accommodations in advance when planning a visit to Waitakere as availability may vary depending on the season. Booking ahead ensures you have a place to stay that suits your preferences and budget without any last-minute hassle
What Next After Waitakere?
Check out these articles too on things do in Auckland, NZ
Top 25 Things To Do In Hamilton New Zealand: Exciting Outdoor Activities, Museums And Beautiful Gardens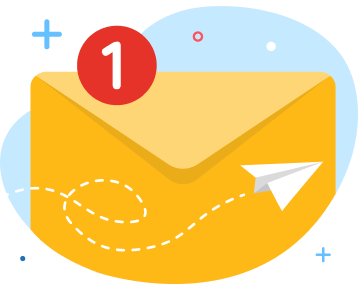 news via inbox
Nulla turp dis cursus. Integer liberos  euismod pretium faucibua