The Best 15 Things To Do In New Zealand North Island: Magical Caves, Enchanting Waterfalls and More
Planning a trip to New Zealand's North Island can be overwhelming with its myriad of mesmerizing sights and unforgettable activities. This part of Kiwi land is a gold mine for adventure seekers, foodies, nature enthusiasts, and history buffs alike.
We've curated an ultimate list to simplify your search on the best things to do in New Zealand North Island – from exploring magical caves filled with glowworms to embarking on adrenaline-pumping skydiving escapades.
Keep reading, this guide might just reveal your next favorite travel destination!
Key Takeaways
The North Island of New Zealand offers a wealth of natural wonders and cultural experiences, making it an ideal destination for adventure seekers, foodies, nature enthusiasts, and history buffs.
Must-do activities on the North Island include exploring the magical Waitomo Caves, experiencing Wellington's diverse culinary scene, trekking the Pouakai Crossing in Egmont National Park, visiting Cape Reinga/Te Rerenga Wairua for stunning coastal views and Māori traditions, marveling at Cathedral Cove on the Coromandel Peninsula, touring the Hobbiton Movie Set near Matamata for a Middle-earth experience, snorkeling or scuba diving at Poor Knights Islands Marine Reserve off Tutukākā coast.
Other top attractions include indulging in Waiheke Island's wineries and art scene just a short ferry ride from Auckland and chasing waterfalls in Taupō. Finally, don't miss out on bathing in Rotorua's geothermal waters to relax and rejuvenate amidst its unique volcanic activity.
Must-Visit Destinations on the North Island
Explore the captivating Waitomo Caves, where you can witness a magical display of glowworms illuminating the underground cave system. These are the 11 must-do activities on the North Island of New Zealand. I can't wait, let's get into it.
1. Explore Waitomo Caves
Immerse yourself in the magical world of Waitomo Caves, a top attraction on New Zealand's North Island. This labyrinth of caves, sinkholes, and underground rivers offers an extraordinary experience for any adventurer.
The caves owe their name to the Maori words "wai" and "tomo," meaning water and hole respectively. Inside these ancient formations you'll find thousands of glowworms casting a mystical light across the subterranean panorama—an enchanting sight no traveler should miss!
To accentuate your journey through these magnificent caverns, opt for guided tours packed with unique insights into the region's history or dare to undertake thrilling activities like blackwater rafting.
Located near Rotorua and easily accessible from Auckland, Waitomo Caves truly captures the heart of New Zealand's astonishing natural beauty.
2. Enjoy Food and Drinks In Wellington
Experience Wellington's culinary scene, right in the heart of New Zealand's North Island. This vibrant capital city is famous for its diverse dining options. From world-class fine dining to mouth-watering street food, there's something here to suit every palate.
Go on a gastronomic journey along Cuba Street with an array of quirky cafes and unique to New Zealand cuisine.
But it's not just about the food; Wellington also has a blossoming craft beer scenario. Numerous breweries serve local brews that reflect the region's natural beauty and cultural diversity—a must-try for any beer enthusiast! You can't visit Wellington without stopping by Te Papa museum either—it houses some of the nation's most prized artifacts, making your trip both fun and educational.
The blend of awe-inspiring sights around the city coupled with delectable meals make visiting New Zealand's capital one thing you won't forget.
Venture into the unspoiled beauty of New Zealand's North Island with a trek on the Pouakai Crossing. This remarkable 19 km trail, nested in Egmont National Park, unveils an array of awe-inspiring landscapes from towering cliffs to majestic waterfalls, providing plenty of photo ops for avid adventurers.
Pouakai CrossingImmerse yourself in the lush greenery as you traverse through rainforests before delving into sprawling tussock highlands – a unique biodiversity that makes this crossing stand out amongst other hikes in New Zealand such as Tongariro Crossing.
Equally captivating is the sphagnum moss swamp; another testament to North Island's unique wildlife and geothermal attractions. Whether completing it within a day or savoring every moment by staying overnight at Pouakai Hut along the route, this top attraction promises an exhilarating trip around New Zealand's iconic trails regardless of your hiking skills or fitness level.
Convenient shuttle services are available for those who prefer not to hike the entire trail, making it one of NZ North Island must-see attractions accessible to all.
4. Cape Reinga/Te Rerenga Wairua
Cape Reinga, also known as Te Rerenga Wairua, is a must-visit destination on the North Island of New Zealand. Situated at the north-westernmost tip of the Aupouri Peninsula, it offers stunning natural beauty and breathtaking coastal views.
This area holds great spiritual significance for the Māori people and features an ancient pohutukawa tree and a solitary lighthouse. Visitors can enjoy hiking, exploring sand dunes, and witnessing the meeting point of the Tasman Sea and Pacific Ocean.
Guided tours are available to learn about Māori traditions and beliefs associated with this sacred place. Cape Reinga is also an iconic starting or ending point for the famous Te Araroa Trail, offering panoramic views from its lighthouse.
5. Learn About Maori Culture in Rotorua
Immerse yourself in the rich and vibrant Maori culture by visiting Rotorua, one of the best places to learn about New Zealand's indigenous people. The Maoris are the native population of New Zealand, and their traditions and customs have been preserved for generations.
In Rotorua, you can experience a truly authentic Maori cultural experience through various activities and attractions. Te Puia is a must-visit attraction where you can explore Maori arts and crafts, witness traditional performances, and even see the famous Pohutu geyser erupting.
Another highlight is the Wai-O-Tapu Thermal Wonderland, where you can marvel at colorful geothermal pools while learning about the spiritual significance they hold for the Maoris. For a more immersive experience, visit Whakarewarewa Forest's Redwoods Village—a living Maori village that showcases not only their culture but also offers unique insights into daily life in this fascinating community.
Mitai Maori Village is another top choice for experiencing traditional rituals such as haka dances and discovering more about ancient practices like tattooing (ta moko) or wood carving (whakairo).
6. Marvel at Cathedral Cove in the Coromandel
Cathedral Cove, located on the Coromandel Peninsula in New Zealand's North Island, is a truly mesmerizing destination that embodies the natural beauty of this stunning country. This picturesque beach, also known as Te Whanganui-A-Hei Marine Reserve, is renowned for its pristine white sand and crystal-clear turquoise waters.
As one of the best places to see in New Zealand, Cathedral Cove attracts visitors from all over the world who come to marvel at its breathtaking rock formations and admire the surrounding coastal scenery.
The Cove itself can be reached by taking a scenic 45-minute walk along the Coromandel Coastal Walkway, which offers spectacular views of the coastline. Once you arrive at Cathedral Cove, you'll be captivated by its ethereal charm and tranquil atmosphere.
7. Visit Hobbiton Movie Set
The Hobbiton Movie Set is an absolute must-visit destination and one of the best things to do in New Zealand North Island. Located near Matamata, this iconic movie set offers a truly enchanting experience for fans of The Lord of the Rings and The Hobbit movies.
As you embark on a guided tour, you'll be transported to the magical world of Middle-earth, exploring Bag End and other famous hobbit homes nestled within lush pastures. The tour begins with a scenic drive through a picturesque sheep farm, offering breathtaking views of the Kaimai Ranges.
It's highly recommended to book your tickets in advance and opt for the 9:30 am tour, as it provides optimal opportunities for capturing stunning photos. Whether you're a die-hard fan or simply appreciate majestic landscapes, visiting Hobbiton is an unforgettable adventure that should not be missed during your trip to New Zealand's North Island.
8. Go Scuba Dive Poor Knights Islands Marine Reserve
Located off the Tutukākā coast in New Zealand, the Poor Knights Islands Marine Reserve is a haven for snorkeling and scuba diving enthusiasts. Considered one of New Zealand's top dive destinations, this marine reserve offers an exceptional sub-tropical diving experience.
With crystal-clear waters and stunning underwater rock formations, divers can explore the diverse marine ecosystem that includes stingrays, schooling fish, whales, and dolphins. The islands are known for their rich biodiversity and have even been included in Jacques Cousteau's top 10 dive list.
Whether you're a certified diver or prefer to snorkel, the Poor Knights Islands Marine Reserve is a must-visit destination for nature lovers and adventure seekers alike.
9. Indulge on Waiheke Island Waiheke Island
Waiheke Island is an absolute must-visit destination on the North Island of New Zealand. Known as the "Hamptons of New Zealand," this stunning island offers a perfect mix of natural beauty, world-class wineries, and vibrant art scene.
Located just a short ferry ride from Auckland, Waiheke Island is a convenient day trip option for visitors looking to indulge in its emerald landscapes and picturesque views. With numerous wineries scattered across the island, wine enthusiasts can delight in tastings and vineyard tours while soaking up the breathtaking surroundings.
Besides wine, Waiheke Island also boasts beautiful beaches that are perfect for relaxation and water activities. From rainforests to hiking trails to hidden coves, nature lovers will find themselves immersed in the island's unique biodiversity.
10. Follow the Waterfalls in Taupō
One of the top things to do in Taupō is to chase waterfalls and embrace the stunning beauty of nature. This region is home to some incredible cascades that will leave you in awe. One must-visit waterfall is Huka Falls, located near Lake Taupo.
With its mesmerizing bluish color and impressive power, this 9-11 meter high waterfall never fails to captivate visitors. Fueled by the Waikato River, Huka Falls gushes forth with a staggering discharge volume of 300kL/s, showcasing the force of nature at its finest.
As part of your North Island adventure, exploring these magnificent waterfalls in Taupō is an absolute must for any nature lover or adrenaline junkie looking for an unforgettable experience.
11. Bathe in Rotorua's Geothermal Waters
Immerse yourself in the natural wonders of Rotorua by taking a dip in its famous geothermal waters. With its unique volcanic activity, Rotorua is home to numerous hot pools and spas where visitors can relax and rejuvenate amidst the mesmerizing steam rising from the earth's surface.
The Hell's Gate Geothermal Park offers an incredible experience, allowing you to soak in therapeutic mud baths and indulge in acidic sulfur waters known for their healing properties.
This geothermal hotspot provides a truly immersive way to connect with nature and unwind in one of New Zealand's most captivating destinations.
Unique Experiences on the North Island
The activities discussed above are the must-do ones. Some of the other things to do in New Zealand North Island are listed below. I added these because they are also incredible and unique activities that will leave lasting memories.
Experience a Maori Cultural Evening with Hangi Dinner
Hike to Mirror Lakes
Taste wine in Hawke's Bay
Witness the sunrise on East Cape
Go skydiving in the Bay of Islands
Take a leisurely walk along Te Waihou Walkway.
1. Maori Cultural Evening with Hangi Dinner
Experience the rich Maori culture with a memorable evening of music, dance, and delicious food on the North Island of New Zealand. Join in a Maori Cultural Evening with Hangi Dinner to immerse yourself in the traditions and customs of the indigenous people.
Begin your evening with a traditional welcome ceremony called pōwhiri, where you will be greeted by costumed hosts. Indulge in indigenous canapes made from locally-sourced ingredients as part of this warm welcome.
The highlight of the evening is undoubtedly the Hangi dinner, prepared using an ancient cooking method that involves burying food in a pit and cooking it over heated rocks. Rotorua, known for its geothermal wonders, offers several options for experiencing these cultural evenings.
At Tamaki Maori Village near Rotorua or other cultural sites throughout the city, you can enjoy not only an authentic culinary experience but also captivating performances featuring traditional dances and songs.
2. Hiking to Mirror Lakes
Hiking to Mirror Lakes is a must-do activity on the North Island of New Zealand. It offers visitors a chance to immerse themselves in the breathtaking landscapes and natural beauty that the country is renowned for. Here are some key facts about hiking to Mirror Lakes:
Mirror Lakes are located in Fiordland National Park, on the North Island of New Zealand.
The lakes are situated north of Lake Te Anau and west of the road from Te Anau to Milford Sound.
Mirror Lakes offer stunning mirror – like reflections of the surrounding mountains and trees.
The walk to Mirror Lakes is short and easy, making it accessible for hikers of all fitness levels.
It is an ideal spot for photography enthusiasts, as it provides ample opportunities to capture beautiful pictures.
The best time to visit Mirror Lakes is during calm weather conditions, preferably in the morning or late afternoon.
Hiking to Mirror Lakes allows visitors to experience the unique and serene environment surrounded by nature's beauty.
It is just one of the many incredible hiking trails available on the North Island, showcasing its diverse and stunning natural scenery.
3. Wine Tasting in Hawke's Bay
Hawke's Bay, located on the east coast of New Zealand's North Island, is a haven for wine enthusiasts. Known for its exceptional Merlot and Cabernet Sauvignon, this region offers an incredible wine tasting experience.
Whether you're a seasoned connoisseur or just beginning to explore the world of wines, Hawke's Bay has something to offer everyone. With numerous vineyards and wineries to choose from, visitors can indulge in flavorful tastings while enjoying breathtaking views of the countryside.
Don't miss the opportunity to sample some of New Zealand's finest wines and meet talented winemakers who are passionate about their craft. Wine tasting in Hawke's Bay is an experience that will surely leave your taste buds craving more.
4. Sunrise on East Cape
Witnessing the sunrise on East Cape is an unforgettable experience that should not be missed during a trip to New Zealand's North Island. Located at the eastern tip of the country, East Cape offers the opportunity to be among the first in the world to greet each new day.
The East Cape Lighthouse provides a stunning setting to witness this natural spectacle, with its panoramic views of the coastline and ocean. As dawn breaks, you can watch as vibrant hues paint the sky, casting a golden glow upon the rugged landscape.
This awe-inspiring moment is perfect for photographers and nature lovers alike, and it allows you to start your day with a sense of peace and serenity. Immerse yourself in this magical experience and create lasting memories on your journey through New Zealand's North Island.
5. Skydiving in the Bay of Islands
Skydiving in the Bay of Islands is an absolute must for adrenaline junkies and adventure enthusiasts visiting New Zealand's North Island. This exhilarating activity offers breathtaking views as you soar through the sky from thousands of feet above ground.
With options to skydive at altitudes of 16,000ft and 18,000ft, you can experience the ultimate rush and take in the stunning scenery that surrounds you. The Bay of Islands is renowned for its beauty, making it a perfect backdrop for this thrilling adventure.
Don't miss out on the chance to combine the excitement of skydiving with the natural wonders of this incredible destination. Skydiving in the Bay of Islands is sure to leave you with unforgettable memories and an unparalleled sense of thrill.
6. Te Waihou Walkway
The Te Waihou Walkway, located in Hamilton on the North Island of New Zealand, offers a stunning and picturesque outdoor experience. This 4.7-kilometer walk follows the scenic Waihou River, taking visitors through wetlands, pastures, and even small waterfalls.
The highlight of the walkway is undoubtedly the Blue Spring, renowned for its crystal-clear turquoise waters that gush from underground springs. In fact, this spring alone supplies 70% of New Zealand's bottled drinking water.
With its fairy-tale-like ambience and enchanting surroundings, Te Waihou Walkway is a must-visit destination for nature lovers and photographers seeking to capture the natural beauty of this freshwater wonderland.
Natural Wonders on the North Island
These are some of the other natural wonders on New Zealand's North Island
Huka Falls Rapids – enjoy rush with incredible force
Tongariro Crossing – offers breathtaking volcanic landscapes
Hot Water Beach – allows you to dig your own hot pool in the sand, and
Kauri Forests – showcase towering ancient trees.
1. Huka Falls Rapids
Huka Falls Rapids, located on the Waikato River near Taupo, is a natural wonder that will leave you in awe. With over 220,000 litres of water rushing through every second, these falls showcase the immense power of hydro energy.
The falls themselves are an impressive sight, with water cascading down a 12-meter-high channel fault. Surrounded by beautiful scenery and just a stone's throw away from Lake Taupo, Huka Falls Rapids offers a breathtaking backdrop for visitors to enjoy.
Take a leisurely stroll along the scenic walking tracks along the banks of the Waikato River and witness firsthand the raw beauty and force of one of New Zealand's most visited natural attractions.
2. Tongariro Crossing
The Tongariro Crossing is a must-do activity when visiting the North Island of New Zealand. This challenging hike offers breathtaking views, unique volcanic landscapes, and vibrant emerald lakes. Here's what you need to know about this incredible experience:
The Tongariro Alpine Crossing is a 19.4km hike through the picturesque Mangatepōpō Valley.
It takes visitors through diverse landscapes, including barren lava flows, alpine meadows, and ancient forests.
The hike starts at an elevation of 1120m and offers stunning views of surrounding volcanic peaks, such as Mt Taranaki and Lake Taupō.
One of the highlights of the Tongariro Crossing is passing by the three active volcanic mountains in Tongariro National Park: Mount Tongariro, Mount Ngauruhoe, and Mount Ruapehu.
Along the way, hikers can marvel at the otherworldly terrain and explore unique features like the famous Emerald Lakes.
The terrain can be challenging and requires proper hiking gear and preparation.
It's recommended that hikers have a good level of fitness to fully enjoy the experience.
The Tongariro Alpine Crossing is often listed as one of the top things to do in New Zealand's North Island for outdoor enthusiasts seeking adventure and natural beauty.
3. Hot Water Beach
Hot Water Beach, located on the eastern coast of the Coromandel Peninsula in New Zealand's North Island, is a truly unique natural wonder. Visitors flock to this beach to experience its hot water springs that lie under the sand.
The hot water is created by underground reservoirs and hot rocks two kilometers below the surface. With temperatures reaching up to 64 degrees Celsius, it's no wonder that this spot has become a popular tourist attraction.
At Hot Water Beach, visitors have the opportunity to dig their own personal hot spring by simply digging a hole in the sand. As they dig deeper, the hot water begins to rise to the surface, creating their very own warm oasis.
However, due to dangerous currents near shore, swimming is not recommended within 50 meters of this area.
Aside from its geothermal wonders, Hot Water Beach offers stunning views of Mercury Bay with its turquoise waters and picturesque surroundings. It's easily accessible from Auckland—making it an ideal day trip for both locals and tourists alike.
4. Kauri Forests
Kauri forests are a natural wonder found in New Zealand's North Island, particularly in the Waipoua Forest. These ancient forests are home to the massive and majestic Kauri trees, including the largest and oldest known kauri tree called Tāne Mahuta.
With their immense size and age, these trees hold great significance in Maori culture and are considered sacred sites. Visitors can explore these remote forests on Maori-led tours to learn about the deep connection between the indigenous people of New Zealand and these magnificent trees.
The preservation of Kauri forests is vital for maintaining biodiversity and protecting these awe-inspiring natural wonders for future generations to appreciate.
Cultural and Historical Attractions on the North Island
Explore the Te Papa Museum
Take an Agrodome Farming Experience tour
Visit the Waitangi Treaty Grounds
Go on a Weta Workshop Tour
Take an Art Deco Tour of Napier
1. Te Papa Museum
Te Papa Museum in Wellington, New Zealand is a cultural and historical gem on the North Island. It houses five major collections that explore art, history, Māori Taonga (cultural treasures), Pacific cultures, and the environment.
The museum offers daily tours led by knowledgeable guides who provide fascinating insights into New Zealand's rich history and diverse cultures. With six floors of exhibitions, cafés, and gift shops, Te Papa offers an immersive experience where visitors can learn about extinct birds, geology and geography, Māori ancestry and culture, European history, and more.
One of its highlights is the collection of giant squid. As a bi-cultural organization actively promoting "museums and intangible heritage," Te Papa serves as a gateway to understanding and celebrating New Zealand's heritage for both locals and tourists alike.
2. Agrodome Farming Experience
The Agrodome Farming Experience in Rotorua, New Zealand offers a unique, hands-on opportunity to learn about farming practices and interact with animals. With its stunning panoramic views on a 350-acre working sheep and cattle farm, it's a must-visit destination on the North Island. Here are some key features of the Agrodome Farming Experience:
Live Farm Show: The Agrodome's famous farm show is a highlight of the experience. Visitors can witness impressive sheep shearing demonstrations and dog trials, showcasing the skilled work of farmers.
Farm Tours: Explore the history and operations of the farm with informative guided tours. You'll gain insights into traditional farming techniques and modern practices.
Interactive Animal Encounters: Get up close and personal with friendly farm animals. Feed lambs, milk cows, and even try your hand at bottle-feeding baby animals.
Family-Friendly Activities: The Agrodome offers fun activities for children, making it an excellent destination for families. Kids can enjoy tractor rides, pony rides, and other engaging experiences.
Cultural Connection: As part of Rotorua, known for its geothermal activity and Maori culture, the Agrodome also provides visitors with connections to New Zealand's cultural heritage alongside its farming attractions.
3. Waitangi Treaty Grounds
The Waitangi Treaty Grounds, located in the Bay of Islands, Northland, is New Zealand's most significant historic site. It holds great cultural and historical importance as it was here that the Treaty of Waitangi was signed in 1840, marking a pivotal moment in the nation's history.
Visitors can explore this premier attraction, immersing themselves in Aotearoa New Zealand's rich heritage. The grounds offer guided tours and cultural performances that provide deeper insights into the region's fascinating past.
You can discover various buildings and landmarks within the precinct, including the iconic Treaty House and the informative Waitangi Museum. With its stunning coastal location and abundant wildlife, the Bay of Islands is also worth exploring while visiting this national treasure.
4. Weta Workshop Tour
Weta Workshop, located in Wellington on the North Island of New Zealand, is an absolute must-visit for movie enthusiasts and fans of visual effects. This renowned workshop has played a significant role in creating props and special effects for blockbuster films like Lord of the Rings and Avatar.
Offering behind-the-scenes access, Weta Workshop provides guided tours that take visitors into the heart of their creative process. Step into the Weta Cave and explore their studios as you discover how movie magic comes to life.
Immerse yourself further by taking part in a creative workshop or attending one of their special events. With its unique and immersive experience, a visit to Weta Workshop is guaranteed to transport you deep into the captivating world of film-making magic.
5. Art Deco Tour of Napier
Explore the captivating world of Art Deco architecture on an exciting tour of Napier. Located in Hawke's Bay on New Zealand's North Island, this charming town is renowned as the "Art Deco Capital of the World." After being rebuilt in the stylish Art Deco style following a devastating earthquake in 1931, Napier boasts one of the best-preserved Art Deco districts globally.
Immerse yourself in history as you wander through the streets lined with these stunning buildings, showcasing intricate geometric designs and vibrant colors. Take a guided walking tour or join a private day tour to discover hidden gems and learn fascinating insights about this architectural era.
Don't miss out on exploring Napier's Ahuriri district, known for its historical landmarks and welcoming atmosphere. With its rich heritage and unique charm, an Art Deco Tour of Napier promises an unforgettable experience that plunges you into a bygone era while offering modern-day delights like wine tasting at nearby vineyards.
6. Railbiking Journey Through "Forgotten World"
Embark on an exhilarating railbiking journey through the captivating landscapes of the "Forgotten World" on New Zealand's North Island. Forgotten World Adventures offers guided tours along a 142km decommissioned rail line, allowing you to immerse yourself in the region's stunning natural beauty and rich cultural heritage.
As you pedal your way through this picturesque route, be prepared to encounter fascinating cultural and historical attractions along the way. Explore Whangamomona, a small rural town renowned for its independent spirit and friendly atmosphere.
Take a break at the historic Whangamomona Hotel, soaking up its charming ambiance before continuing your adventure through five enchanting tunnels dotted along the rail line.
With convenient accommodation options available throughout your journey, this unique experience is sure to captivate both nature enthusiasts and history buffs alike.
Don't miss out on this unforgettable opportunity to uncover hidden gems while enjoying breathtaking views of New Zealand's North Island.
Things to Do in New Zealand North Island – Final Thoughts
In conclusion, the North Island of New Zealand is a treasure trove of natural wonders, cultural experiences, and thrilling adventures. From exploring the stunning Waitomo Caves to soaking in Rotorua's geothermal waters, there is something for everyone on this diverse and beautiful island.
Whether you're an outdoor enthusiast or a culture buff, the North Island has it all. So pack your bags and get ready to embark on an unforgettable journey through one of the most captivating regions in the world.
FAQs:
1. What are some must-see attractions on New Zealand's North Island?
Some must-see attractions on New Zealand's North Island include the stunning geothermal wonders of Rotorua, the beautiful beaches and vibrant city life in Auckland, the otherworldly landscapes of Tongariro National Park, and the cultural heritage sites in Wellington.
2. How can I get around the North Island to visit these attractions?
The North Island is well-connected by roads and highways, making it easy to explore by car or campervan. There are also domestic flights available between major cities like Auckland, Wellington, and Rotorua. Public transportation options such as buses and trains are also available for those who prefer not to drive.
3. Are there any outdoor activities to do on the North Island?
Absolutely! The North Island offers a wide range of outdoor activities such as hiking the famous Tongariro Alpine Crossing, exploring Waitomo Caves with its glowworms, surfing at world-class surf spots along the coastlines, kayaking in tranquil bays or adrenaline-pumping white-water rafting experiences.
4. When is the best time to visit New Zealand's North Island?
The best time to visit New Zealand's North Island depends on personal preferences and interests. Generally speaking:
summer (December – February) offers warm weather ideal for exploring beaches and enjoying water-based activities
winter (June – August) provides excellent opportunities for skiing and snowboarding in central regions such as Lake Taupo or Whakapapa Village near Mt Ruapehu.
spring (September – November) is known for blooming flowers
autumn (March – May) brings colorful foliage displays making it a stunning time for nature lovers.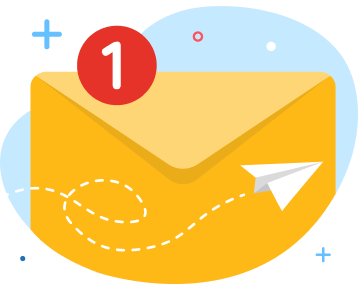 news via inbox
Nulla turp dis cursus. Integer liberos  euismod pretium faucibua