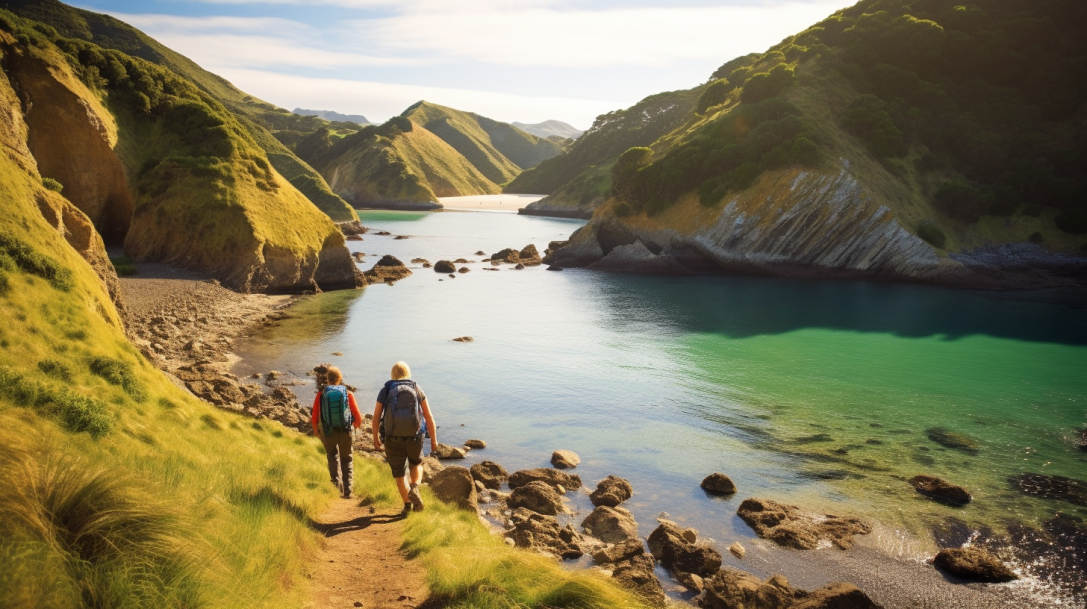 The 15 Things To Do In Franklin New Zealand: Great Food and Top Attractions
Browsing for the perfect blend of adventure and tranquility for your next vacation? Welcome to Franklin, a charming district in New Zealand renowned for its diverse attractions. From vintage steam railways to glowworm-filled caves, this blog post will provide you with ten must-visit destinations within this hidden gem.
Ready to uncover the excitement that awaits you in Franklin?.
Key Takeaways
Franklin, New Zealand offers a diverse range of attractions, including Pukekohe Market, Pokeno Market, The Clevedon Village Farmers Market, Mt William Day Walk, and Glenbrook Vintage Railway.
Outdoor activities in Franklin include dirt biking at Thunder Cross Valley, exploring the Awhitu Peninsula and Manukau Heads Lighthouse, and enjoying the beautiful beaches of Karioitahi and Sunset Beach.
Nature lovers can visit Nikau Caves for an immersive glowworm cave experience or explore the picturesque Wrights Water Gardens. Other must-see sights include Hunua Falls and Hunua Ranges Regional Park.
Top Attractions in Franklin District, New Zealand
Some of the top attractions in Franklin District include:
Pukekohe Market
Pokeno Market
The Clevedon Village Farmers Market
Mt William Day Walk
Glenbrook Vintage Railway
1. Pukekohe Market
Nestled in the public carpark on Massey Avenue, Pukekohe Market is a bustling epicentre of activity every Saturday morning from 8am to noon. As one of Franklin District's prime attractions, it draws both locals and tourists alike with its wide variety of fresh produce and unique goods on offer.
It's an integral component of Pukekohe's identity as a rural service town, well-known for its association with food production. Beyond the market scene, visitors are treated to an array of activities around town – from invigorating rounds of golf and horse treks to tranquil visits at the water garden or thrilling west coast exploration adventures.
And when hunger strikes after all that exploring? The town center stands ready with numerous inviting cafes and restaurants serving scrumptious fare all day long.
2. Pokeno Market
Nestled in the heart of the Franklin District, Pokeno Market is a bustling destination that's open every Sunday from 8am to 1pm. This lively marketplace promises an array or offerings, with stalls featuring everything from vintage antiques to delicious local produce.
The vendors often extend their time beyond the scheduled closing, adding more hours of fun and excitement.
Pokeno Market holds significant social media popularity too, boasting over 4009 likes on Facebook – clear testimony to its beloved status among locals and visitors alike. As you roam around this vibrant market in one of Franklin's main towns, take a moment to appreciate the rich Maori history that has long been associated with these fertile valleys.
And before you wrap up your trip at Pokeno Market, don't miss out on visiting the neighboring fresh fish shop in Pukekohe which offers nothing but the freshest catch! Truly a must-visit attraction when touring New Zealand's spectacular North Island region.
3. The Clevedon Village Farmers Market
Nestled at the heart of Franklin District, Clevedon Village Farmers Market serves as a delightful hub for locals and visitors to experience New Zealand's agricultural heritage. Conveniently situated near various hotels on the scenic Monument Road, this must-visit market boasts an array of value-added products from Franklin's prominent sectors like agriculture, horticulture, and steel.
Every stroll through this market brims with discovery – quality food items, handmade crafts reflecting Auckland's rural charm and a friendly atmosphere that truly brings out community spirit.
With its painted panorama of rural life in New Zealand plus potential finds in every corner that are difficult to find elsewhere, Clevedon Village Farmers Market is not only a place to shop but also an intriguing part of the vibrant tapestry of attractions around South Auckland.
4. Mt William Day Walk
Nestled in the picturesque Franklin District of New Zealand, the Mt William Day Walk is a must-do activity for nature lovers and outdoor enthusiasts. This popular trail takes you through private sheep farmland, offering a unique opportunity to immerse yourself in the rural beauty of the area.
Although it's important to note that during lambing season, access to the walk is closed to protect these adorable creatures. As you make your way up, prepare for breathtaking views from the trig station located at the top.
Be sure to come prepared for potentially windy weather and take in the stunning sights of braided stream crossings and enchanting moss forests reminiscent of scenes from Lord of the Rings.
5. Glenbrook Vintage Railway
The Glenbrook Vintage Railway is a must-visit attraction in the picturesque Franklin District of New Zealand. This heritage steam railway offers visitors a unique opportunity to step back in time and experience the charm of old-world train travel.
The vintage steam train, lovingly restored, takes passengers on a 15 km return trip through the stunning rural countryside. From the moment you board, you'll be transported to a bygone era, with beautiful views and authentic locomotives adding to the nostalgia.
Rated as New Zealand's premier heritage train attraction, Glenbrook Vintage Railway invites both locals and tourists to explore this hidden gem. Don't miss out on high tea or one of their special events for an extra memorable experience.
Outdoor Activities in Franklin
Franklin offers a variety of outdoor activities, such as dirt biking at Thunder Cross Valley, exploring the scenic Awhitu Peninsula and Manukau Heads Lighthouse, and enjoying the beautiful beaches of Karioitahi and Sunset Beach.
6. Hampton Downs
Hampton Downs Motorsport Park & Events Centre is a must-visit destination for adrenaline junkies in Franklin, New Zealand. Situated in rural northern Waikato, this park offers an exhilarating range of outdoor activities for thrill-seekers.
Known for hosting some of the biggest motorsport events in the country, Hampton Downs provides an action-packed experience that will get your heart racing. You can hit the track with their famous go-karts or take hot laps in luxury cars like Lamborghinis and TA2 V8 Mustangs.
For those looking to channel their inner race car driver, there's even an opportunity to drive a car yourself. Whether you're a motorsports enthusiast or just someone seeking adventure, Hampton Downs Motorsport Park promises an unforgettable three-day getaway filled with excitement and thrills.
7. Thunder Cross Valley Dirt Bike
Thunder Cross Valley Dirt Bike Park is a must-visit destination in Franklin, New Zealand. Located just one hour from Auckland or Hamilton, this park offers an unforgettable dirt biking experience for riders of all ages and skill levels.
Set amidst 750 acres of picturesque countryside, the park provides breathtaking scenery that adds to the adventure. Owned by Mandy and James, Thunder Cross Valley is known for its top-notch service and warm hospitality.
Visitors rave about their fantastic time on the bikes and highly recommend this park to others. With trail rides and tracks, it's no wonder why this place is a popular choice among motorbike enthusiasts.
8. Awhitu Peninsula and Manukau Heads Lighthouse
The Awhitu Peninsula and Manukau Heads Lighthouse in Franklin, New Zealand offer an array of outdoor activities and stunning scenery. Situated at the entrance of Manukau Harbour, facing the Tasman Sea, the lighthouse serves as a landmark in this picturesque region.
The peninsula itself boasts rugged landscapes and safe sandy beaches, perfect for kayaking, swimming, or simply soaking up the beauty of nature. Visitors can enjoy panoramic views, rolling fields, and pastureland as they explore this tranquil area.
Despite landslips rendering the lighthouse inaccessible since February 2023, it adds a sense of intrigue to an already captivating destination in Franklin District's rural expanse.
9. Karioitahi Beach, Waiuku
Karioitahi Beach, located in Waiuku within the Franklin region of New Zealand, is a stunning black sand beach that offers breathtaking coastal views and an array of outdoor activities.
With its close proximity to Auckland, this rural center serves as a popular destination for locals and tourists alike. The beach boasts magnificent cliff tops that provide spectacular panoramic views of the surrounding area.
Visitors can enjoy surfing, swimming, or simply taking leisurely walks along the shore. 4WD enthusiasts will also delight in the excellent vehicle access available at Karioitahi Beach.
10. Sunset Beach, Port Waikato
Situated on the west coast of New Zealand's North Island, Sunset Beach in Port Waikato is a must-visit destination for beach lovers. This picturesque beach offers stunning sunset views that are unparalleled in the country and possibly even throughout the Asia Pacific region.
With its high-energy wave climate, it provides an ideal setting for swimming, surfing, and family fun. The Iron sand beach gets its name from the vibrant evening colors reflecting off the sand, creating a truly mesmerizing sight.
Safety is prioritized at Sunset Beach, as it is home to the Port Waikato Surf Life Saving Club. Easily accessible from Auckland CBD within an hour's drive, this gem on the Tasman Sea coast invites visitors to relax and soak up nature's beauty.
Nature and Sightseeing in Franklin
Experience the breathtaking beauty of Franklin's nature and get ready for unforgettable sightseeing adventures. Explore the stunning Nikau Caves, marvel at the picturesque Wrights Water Gardens, and be captivated by the majestic Waitangi Falls.
Immerse yourself in the tranquility of Hunua Falls and Hunua Ranges Regional Park or take a leisurely stroll through Bracu's idyllic vineyard. Nature lovers will find their paradise in Franklin, New Zealand.
11. Nikau Caves
Nikau Caves in Franklin, New Zealand is a must-visit destination for nature enthusiasts and adventure seekers. This stunning glowworm cave offers an immersive experience like no other.
Explore the underground wonderland on a guided tour that follows a picturesque stream, surrounded by native tawa and nikau forests. Witness the mesmerizing display of glowworms twinkling above you, creating a magical atmosphere.
For those not keen on caving, there's also a delightful bush walk to a scenic waterfall nearby, easily accessible from the cafe. Nikau Caves & Cafe is conveniently located on the North Waikato west coast, making it an ideal stop while exploring Franklin or driving from Auckland to Whitianga.
12. Bracu
Located in the picturesque Franklin District of New Zealand, Bracu is a popular attraction known for its stunning natural surroundings and captivating sightseeing opportunities. This unique destination offers visitors a chance to immerse themselves in nature while enjoying activities such as hiking, exploring olive-related experiences at Bracu Olive, or simply strolling through the beautiful vineyards.
Combining the charm of rural life with modern amenities, Bracu invites tourists to indulge in its idyllic setting amidst cafes, farmer's markets, and breathtaking beaches. For those looking for a truly memorable experience in Franklin, a visit to Bracu should not be missed.
13. Wrights Water Gardens
Located just 45 minutes south of Auckland city in the Franklin District of New Zealand, Wrights Watergardens is a must-visit for nature enthusiasts and those looking to relax in a tranquil and serene ambiance.
This unique water garden offers a spacious layout with ponds, gardens, and pathways that surround the historic Mauku Waterfall and rock quarry. The picturesque setting of the iconic waterfall and stream are the highlights of this beautiful garden, providing a stunning backdrop for visitors to enjoy.
Highly regarded for its well-maintained grounds and interesting tracks, Wrights Watergardens is a popular choice for garden visits and sightseeing in the Franklin region. Its convenient location in Patumahoe makes it easily accessible for both tourists and locals alike who appreciate its beauty and natural surroundings.
14. Waitangi Falls
Waitangi Falls is a breathtaking 30-meter waterfall located in Franklin, New Zealand. Nestled amidst stunning natural scenery, this attraction is a must-see for visitors to the region.
Just a short drive away from Franklin, it offers an easily accessible spot to enjoy the beauty of cascading water and picturesque surroundings. Perfect for nature lovers and photography enthusiasts, Waitangi Falls adds to the diverse range of tourist activities available in Franklin.
Whether you're exploring the scenic riverbanks or taking on exciting biking trails at Waitangi Mountain Bike Park, this captivating waterfall should definitely be on your itinerary when visiting Franklin, New Zealand.
15. Hunua Falls and Hunua Ranges Regional Park
Hunua Falls and Hunua Ranges Regional Park, located in Franklin, New Zealand, offer a stunning escape into nature. With a towering height of approximately 100 feet, the picturesque waterfall attracts nature lovers and sightseers alike.
The regional park itself is the largest mainland forest within the Auckland region, boasting a wide range of activities such as nature walks, mountain biking, fishing, and camping.
A highlight of the park is the scenic trail that leads to a breathtaking viewing point overlooking the waterfall and surrounding landscape. As visitors explore this serene haven, they can also enjoy picnics and family outings by the falls.
Final Thoughts – Things to Do in Franklin New Zealand
In conclusion, Franklin, New Zealand offers a delightful blend of adventure, history, and natural beauty. From exploring glowworm caves at Nikau Cave to experiencing the thrill of motorsport at Hampton Downs, there is something for everyone in this charming district.
Whether you're a nature lover or a history buff, Franklin is sure to captivate your senses and leave you with unforgettable memories. So why not plan your next getaway to this hidden gem in the heart of New Zealand?
FAQs
1. What are some must-see attractions in Franklin, New Zealand?
Some must-see attractions in Franklin, New Zealand include visiting the historic Howick Village, exploring the beautiful Hunua Ranges Regional Park, enjoying a wine tasting tour at local wineries, and taking a scenic drive along the Awhitu Peninsula.
2. Are there any outdoor activities to do in Franklin?
Yes! Franklin offers plenty of outdoor activities such as hiking through the lush Waitakere Ranges, kayaking or paddleboarding on Lake Puketirini, fishing or boating on the Manukau Harbour, and exploring the stunning black sand beaches like Karioitahi Beach.
3. Are there any cultural experiences to have in Franklin?
Absolutely! You can immerse yourself in Maori culture by visiting Te Hana Te Ao Marama – a living Maori village that offers guided tours and cultural performances. Additionally, you can explore local museums like The Clendon House and Tuakau Museum to learn about the area's history.
4. What family-friendly activities are available in Franklin?
Franklin has numerous family-friendly activities including visiting Butterfly Creek – an interactive zoo with butterflies and other animals; going horseback riding at one of the local farms; enjoying a picnic at one of the many parks such as Clevedon Scenic Reserve; or having fun at Waiuku Forest Adventure Park which features treetop adventures and mountain biking trails for all ages.
After Franklin, what next? Check out these other great destinations in the Auckland Region of New Zealand:
The Best 15 Things To Do In Waitakere, New Zealand: Exciting Outdoor Activities, Beaches and More
Top 25 Things To Do In Hamilton New Zealand: Exciting Outdoor Activities, Museums And Beautiful Gardens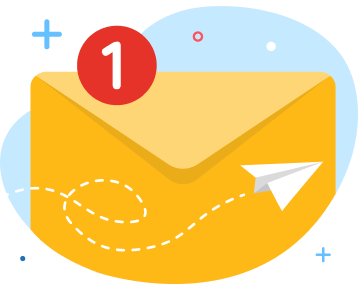 news via inbox
Nulla turp dis cursus. Integer liberos  euismod pretium faucibua