Top 25 Fun And Exciting Things To Do In Tauranga – The Playground for Adventure Seekers
I'm excited to be talking about some of the best things to do in Tauranga, New Zealand because there's so much to discuss. If you're looking for a city that's bursting with outdoor adventure, Tauranga is the place for you. With its balmy weather, stunning beaches, and endless activities, Tauranga is a playground for explorers of all ages.
Here are just a few of the things you can do in Tauranga:
Skydive over the city and take in the stunning views.
Go dolphin-spotting in the Hauraki Gulf.
Race blokarts, a type of landboard that's powered by the wind.
Go drift car racing on a purpose-built track.
Raft down the Kaituna River, one of the world's most challenging white-water rafting rivers.
Hike up Mount Maunganui, a dormant volcano that offers stunning views of the city and the ocean.
Visit the Waitomo Glowworm Caves, where you can see thousands of glowworms light up the cave walls.
Explore the Tauranga Arts Trail, a self-guided tour of the city's art galleries and studios.
Shop at the Tauranga Farmers' Market, where you can find fresh produce, local crafts, and delicious food.
And that's just the beginning! There are so many other things to do in Tauranga, from visiting cultural villages to exploring the city's vibrant nightlife. No matter what you're looking for, you're sure to find it in Tauranga.
So what are you waiting for? Come and explore the Bay of Plenty's adventure playground today!
Key Takeaways
Mount Maunganui offers breathtaking views and thrilling hikes, as well as opportunities for swimming and surfing at its beautiful beach.
Tauranga boasts a vibrant street art scene, with large – scale murals and hidden gems waiting to be discovered on a walking tour.
The city's waterfront promenade, The Strand, is the perfect place to relax, shop, dine, and explore the Tauranga Art Gallery.
Fun Things to Do in Mount Maunganui
Mount Maunganui presents a plethora of outdoor activities for adventure seekers and tourists alike. Here are three of the most popular activities you can enjoy around the mountain.
1. Hike Up Mount Maunganui or Walk Around the Base
Discover the heart of the Bay of Plenty by embarking on a hike up Mount Maunganui. It's one of New Zealand's top attractions for its breathtaking views and thrilling adventure. The journey to the 232-meter high summit is challenging yet rewarding, providing a variety of scenic routes that suit varying levels of fitness.
Choose between two tracks – one meandering around the base, perfect for a leisurely stroll, and another leading straight to the peak for those in search of adrenaline. Prepare yourself for an awe-inspiring view at the top where you'll be rewarded with panoramic scenes stretching far into Tauranga's coastline.
After your descent, reward yourself further with a refreshing swim at Mount Maunganui Beach or savor the famous Copenhagen Cone ice cream – well deserved after such an exciting exploration! So go ahead, step into your hiking boots and embrace this natural gem in all its glory.
2. Swim or Surf at Mount Maunganui Beach
Mount Maunganui Beach, with its pristine white sand and sparkling azure waters, is an irresistible allure for both locals and tourists. Ranked among the best beaches in New Zealand, it provides the perfect backdrop for invigorating swims or thrilling surfing experiences.
The beach's inviting waves beckon surfers of all skill levels. Whether you're a seasoned pro or a beginner eager to try your hand at this thrilling water sport, there are plenty of opportunities to catch some impressive waves.
Offering more than just stunning beaches, Mount Maunganui has various surf schools around where first-timers can kick-start their wave-riding journey under expert guidance. Even if you prefer calm waters over adrenaline-inducing activities like surfing, swimming in the refreshingly cool depths on a sunny day can be gratifying too!
As part of one's adventure-filled day by the oceanic expanse commonly referred as "The Mount," visitors could also savor delicious treats such as Copenhagen Cones from local food joints nearby rounding up their unforgettable seaside escapade.
3. See the Blowhole on Leisure Island
Exploring the spectacle of Moturiki Island's blowhole presents a thrilling escapade for visitors in Mount Maunganui. Just a quick 5-10 minute stroll from the main beach, you can access this natural marvel via a man-made land bridge that offers panoramic views of flashy Marina Parade, breathtaking beaches, and the iconic "Mount".
Getting to the blowhole is an adventure itself with well-marked paths and mesmerizing sights along your path. Make sure you save time to indulge in other exciting outdoor activities Leisure Island has on offer such as hiking or simply unwinding amidst its captivating natural beauty.
This visual display of waves crashing into rocks and spraying water high into the air stands as one of New Zealand's premier attractions around Tauranga Bay.
Exciting Things to Do in Tauranga
Tauranga offers a plethora of exciting activities, such as night kayaking to see glow worms in a cave and discovering the vibrant street art scene throughout the city.
6. Night Kayak to See Glow Worms Cave
Embark on an extraordinary adventure with the Night Kayak to See Glow Worms Cave in Tauranga's Bay of Plenty. This enchanting tour offers a once-in-a-lifetime experience, surrounded by stunning scenery and captivating wildlife.
Paddle through the mysterious glow worm canyon, where thousands of tiny bioluminescent worms create a magical ambiance. Suitable for all ages and skill levels, this tour is accessible to everyone looking for something truly unique.
As you glide through the water, immerse yourself in the peaceful atmosphere and learn fascinating facts about these incredible creatures and their habitat. The tour also includes delicious New Zealand cuisine and refreshments, ensuring a memorable evening filled with awe-inspiring beauty.
7. Discover Tauranga Street Art
Tauranga is not only a beautiful coastal city with stunning beaches and outdoor activities, but it is also known for its vibrant street art scene. The city has become an outdoor gallery, showcasing the talents of both local and international artists.
From large-scale murals to hidden gems, Tauranga's street art offers a diverse range of artistic expressions that add to the overall cultural atmosphere of the city. Visitors can take a walking tour to explore these captivating artworks and discover the stories behind each piece.
With new artworks constantly appearing throughout the city, Tauranga's ever-evolving street art scene provides a visually captivating experience that complements its other attractions perfectly.
8. Visit the Tauranga Art Gallery
Immerse yourself in the vibrant art scene of Tauranga by visiting the Tauranga Art Gallery. Located in downtown Tauranga, this top attraction showcases an eclectic mix of artwork from local and international artists.
Established in 2007, the gallery has quickly become a popular destination for art enthusiasts. With its award-winning exhibitions and constantly changing program, there is always something inspiring to see at the gallery.
In addition to viewing stunning artwork, visitors can also take part in educational programs, explore art studios, and enjoy guided tours. Whether you're a seasoned art lover or simply appreciate creativity, a visit to the Tauranga Art Gallery is a must-do when exploring this lively city in New Zealand's Bay of Plenty region.
9. Hang Out on the Strand
Hang out on the Strand, Tauranga's vibrant waterfront promenade that offers a plethora of activities and attractions for visitors. With stunning views of the harbor and Mount Maunganui in the distance, it's an ideal spot to relax, grab a bite to eat, or enjoy some retail therapy.
Take a leisurely stroll along the waterfront, stopping by the various shops and boutiques that line the street. Indulge in delicious food at one of the many cafes and restaurants that offer both local and international cuisine.
If you're interested in art, visit the Tauranga Art Gallery located on The Strand itself. With its modern exhibitions showcasing both local and international artists, it's a haven for art enthusiasts.
10. Swim With Wild Dolphins
Swimming with wild dolphins in Tauranga is an unforgettable experience that allows you to connect with these incredible creatures in their natural habitat. During a 5-hour dolphin cruise, you'll have the opportunity to not only observe these majestic animals but also dive in and swim alongside them.
Guided by knowledgeable experts, who offer live commentary throughout the trip, you'll gain insights into the behavior and characteristics of dolphins. To enhance your comfort, hot beverages, fruit, and other refreshments are provided onboard.
This highly-rated activity received rave reviews on TripAdvisor and has even been awarded the TripAdvisor Award of Excellence. Don't miss out on this thrilling adventure when visiting Tauranga!
11. Relax and Read at the Best Parks
Tauranga is blessed with several beautiful parks where visitors can unwind and enjoy some peaceful reading time amidst nature. One of the best parks in the area is McLaren Falls Park, located just a short drive from Tauranga.
This park offers stunning panoramic views over Lake McLaren and boasts picturesque walking tracks surrounded by lush greenery. With its tranquil atmosphere, it's the perfect spot to spread out a blanket, kick back, and lose yourself in a good book.
Another fantastic park to relax and read in Tauranga is Te Puna Quarry Park. This former quarry has been transformed into an enchanting garden filled with colorful flowers, unique sculptures, and peaceful pathways.
12. Enjoy the Waterfront Playground and Water Park
Tauranga offers a giant waterfront playground that is sure to provide hours of fun for visitors of all ages. This popular attraction features climbing structures, water play areas, and swings, making it an ideal spot for families to enjoy some quality time together.
Situated at the edge of the park, the waterfront playground also boasts stunning views of the bay, adding to its allure. Whether you're looking to let your little ones burn off some energy or simply want to relax and take in the beautiful surroundings, the waterfront playground and water park in Tauranga is definitely worth a visit.
Other Must-See Attractions in the Bay of Plenty
Explore the stunning landscapes at McLaren Falls Park, visit the famous Hobbiton Movie Set, soak in hot pools in Rotorua, and discover the historic village for a glimpse into New Zealand's past.
13. Kiwifruit Country
Kiwifruit Country, located in the scenic Bay of Plenty region of New Zealand, is a must-visit attraction for those looking to explore the country's thriving kiwifruit industry. Situated in Paengaroa, just a short drive from Tauranga and Mount Maunganui, this working kiwifruit orchard spans an impressive 65 hectares and offers tours that provide visitors with a firsthand look at the fascinating world of kiwifruit farming.
With over 30 canopy hectares of Green and Zespri Sungold kiwifruit, Kiwifruit Country showcases the entire process – from cultivation to harvest – all set against the backdrop of its beautiful orchard surroundings.
Highly rated by visitors, it's an informative and enjoyable experience that combines education on New Zealand's iconic fruit with stunning views of the Bay of Plenty region.
14. Visit Hobbiton Movie Set
The Hobbiton Movie Set tour is an absolute must for any fan of the Lord of the Rings and Hobbit movies. Located in Hinuera, Waikato, on New Zealand's North Island, this picturesque 1,250-acre sheep farm offers a glimpse into the magical world of Middle-earth.
During the guided tour, you'll explore the iconic hobbit houses and visit Bag End, the famous home of Bilbo Baggins. As you wander through this enchanting village, your guide will share fascinating facts about the movie set and its history.
The tour also provides breathtaking views of the Kaimai Ranges. Whether you're visiting Tauranga or passing through Auckland, there are convenient pickup and drop-off options available to make your journey to Hobbiton a breeze.
15. Explore Rotorua and a Māori village
At Rotorua, you can immerse yourself in the unique culture of the Māori people by visiting a traditional village. Experience their warm hospitality as they welcome you with a traditional ceremony and share their customs, history, and stories.
You'll have the opportunity to witness powerful cultural performances that showcase captivating song and dance routines passed down through generations. Don't miss out on trying a Hangi feast, where food is cooked underground using hot stones for an authentic taste of Māori cuisine.
With its geothermal wonders and rich cultural heritage, exploring Rotorua and visiting a Māori village promises an unforgettable experience in New Zealand's Bay of Plenty region.
16. Visit White Island Volcano
One of the most thrilling and awe-inspiring activities in Tauranga is visiting White Island volcano, also known as Whakaari. Located 48km off the coast of Whakatane in the Bay of Plenty, this active volcano offers a unique and unforgettable experience.
Despite recent warnings about bursts of gas and steam, visitors are allowed to tour the mouth of the volcano. White Island Tours provide helicopter flights and crater tours that offer a breathtaking aerial view of Mount Maunganui, Tauranga, and the surrounding countryside.
The volcanic landscape, with its bubbling mud pools and steaming vents, showcases nature's raw power at its best. With its rich geological history and stunning natural beauty, White Island volcano is a must-visit attraction for adventure seekers and nature enthusiasts alike.
17. Discover the Historic Village
Nestled in the heart of Tauranga, the Historic Village is a captivating destination that allows visitors to step back in time and immerse themselves in the rich history of the area.
The village showcases a collection of original and replica buildings from early Tauranga, surrounded by beautiful gardens and natural bush. As you explore this charming site, you'll be greeted with stunning architectural heritage and informative displays that offer insights into Tauranga's past.
The tranquil atmosphere created by the surrounding gardens adds to the allure of this unique attraction. Whether you're a history enthusiast or simply looking for an enriching experience, a visit to Tauranga's Historic Village is sure to be both educational and enjoyable.
18. Cross the Matapihi Rail Bridge
The Matapihi Rail Bridge is a must-see attraction in Tauranga, New Zealand. This iconic bridge offers stunning panoramic views of the harbor as you walk across it. Originally used exclusively for trains, the bridge is now accessible to pedestrians and has become a popular spot for locals and tourists alike.
The Matapihi Rail Bridge holds historical significance for the residents of Matapihi, who frequently used it before the walkway was added. So take a leisurely stroll across this historic landmark and be captivated by the breathtaking views of Tauranga's picturesque harbor.
19. Visit Hairy Maclary and Friends Sculpture
The Hairy Maclary and Friends Sculpture is a must-visit attraction located on the Tauranga Waterfront in New Zealand's Bay of Plenty. Based on the beloved children's book series by Lynley Dodd, this interactive sculpture allows visitors to pose with the characters and capture memorable photos.
It's just one of the many exciting things to see and do in Tauranga, offering a fun experience for both kids and adults alike. So make sure to add it to your itinerary when exploring this beautiful region!
20. Go Rafting Down Kaituna
For an adrenaline-fueled adventure in the Bay of Plenty, don't miss the opportunity to go rafting down Kaituna River. Nestled amidst stunning natural scenery, this river offers a thrilling experience for both beginners and experienced rafters alike.
The highlight of the adventure is conquering the jaw-dropping 7-meter waterfall drop, which adds an extra rush of excitement to your journey. As one of the original operators on Kaituna River, Kaituna Cascades ensures you'll be in safe hands with their experienced guides leading the way.
Rafting down Kaituna River is truly a must-do activity for anyone looking for an unforgettable and thrilling experience while exploring New Zealand's North Island.
21. See the Animals at Marshalls Animal Park
Experience the wonders of wildlife at Marshalls Animal Park in Tauranga, New Zealand. Spanning 35 acres, this unique attraction is home to a wide range of friendly animals. Interact with farmyard favorites like deer, alpacas, geese, ducks, and even trout and eels! Visitors can feed the animals, take pony rides, and explore the park's picturesque surroundings.
Adjacent to McLaren Falls Park, you can make an exciting day out by combining both attractions. Marshalls Animal Park has received rave reviews from visitors who were impressed by the diverse animal collection and opportunity for hands-on experiences.
Don't miss out on this unforgettable encounter with nature during your visit to Tauranga!
22. Visit Tauranga Farmers Market for Food
Tauranga Farmers Market is a must-visit spot for food enthusiasts in Tauranga. This bustling market offers an incredible selection of fresh, local produce and artisanal goods that are sure to tantalize your taste buds.
Indulge in the vibrant flavors of the Bay of Plenty region, known for its abundant orchards and gardens producing kiwifruit, citrus, and other delicious crops. You'll find everything from juicy fruits and vegetables to delectable treats like homemade jams, cheeses, baked goods, and much more.
Not only does the Tauranga Farmers Market showcase the best of local fare, but it also provides a unique opportunity to support small businesses and connect with the community. Immerse yourself in the lively atmosphere as you wander through stalls filled with colorful displays of mouthwatering produce.
Whether you're looking for ingredients to create a farm-to-table feast or simply want to sample some tasty treats while exploring Tauranga's culinary scene, this market is a food lover's paradise.
23. Play Around BayStation
At BayStation in Tauranga, visitors can have a blast playing and experiencing a variety of exciting activities. One such activity is blokart sailing, which combines the thrill of sailing with the fun of go-karting.
Whether you're a beginner or an experienced rider, BayStation's small and easy-to-maneuver blokarts make it accessible for everyone. But that's not all! BayStation also offers marine wildlife tours where you can observe the diverse underwater world around Tauranga.
And if that's not enough, you can paddle along Tauranga's coastline for stunning views and serene waters. With its range of activities and picturesque location in Mount Maunganui, BayStation is definitely a must-visit attraction for anyone looking for some fun and excitement in Tauranga and the Bay of Plenty region.
24. Enjoy Forest Adventure With Zip Lining
Tauranga offers an exhilarating forest adventure experience with its thrilling zip-lining activities. One of the best ways to explore the lush native forests of New Zealand is by embarking on a zip-lining canopy tour.
Tauranga Ziplining provides visitors with the opportunity to soar through the treetops, suspended above the ground on six zipline cables. Located deep within the North Island's breathtaking wilderness, this eco-adventure promises an unforgettable adrenaline rush.
Soar through centuries-old forest canopies and immerse yourself in nature as you enjoy this exciting and unique activity in Tauranga.
25. Explore Virtual Reality at The Cave Papamoa
The Cave Papamoa is a premier virtual reality and sim racing studio located in Tauranga, in the Bay of Plenty region of New Zealand. Offering the best virtual reality experiences and racing simulators, The Cave Papamoa allows visitors to escape from reality and immerse themselves in a variety of thrilling virtual worlds.
Whether you want to take on zombie hordes, explore ancient ruins, or embark on epic adventures, this state-of-the-art facility provides an unforgettable experience. With its cutting-edge equipment and immersive environments, The Cave Papamoa is definitely a must-visit attraction for anyone seeking excitement and adventure in Tauranga.
Tauranga Shore Excursions for Cruise Visitors
Tauranga offers a multitude of exciting shore excursions for cruise visitors to enjoy. One popular activity is visiting a Maori village, where visitors can immerse themselves in the rich cultural heritage of New Zealand.
Another thrilling option is kayaking in Lake Rotoiti, where you can explore the picturesque surroundings and soak in the scenic beauty of the area. For adventure seekers, exploring the Kaimai Mountains provides breathtaking landscapes and hiking opportunities that will leave you awe-inspired.
If relaxation is more your style, don't miss out on taking a geothermal mud bath, which is known for its rejuvenating properties. Additionally, Mount Tarawera serves as a natural wonder that's worth marveling at during your shore excursion.
And if you're up for an enchanting experience, make sure to visit Waitomo Caves where you can walk through caves adorned with glittering glow-worms – truly a sight to behold.
There are also plenty of options within Tauranga itself such as Taniwha Place offering an exciting kayak slide and glowworm tours or enjoying a sightseeing cruise in Tauranga Harbor for stunning views of Mount Maunganui while spotting NZ fur seals and sea life along the way.
Alternatively, consider hopping on V8 Trike Tours around Tauranga and Mt Maunganui which offer a unique and thrilling experience suitable for the whole family. With so many choices available, Tauranga guarantees an unforgettable experience for cruise visitors seeking both adventure and relaxation alike – ensuring that everyone has something fun to do during their stay.
Where to Stay in the Bay of Plenty
Tauranga and Mount Maunganui offer a range of accommodation options for visitors to the Bay of Plenty. Whether you're looking for luxury resorts, budget-friendly hotels, or cozy holiday homes, there is something to suit every traveler's preference and budget.
Trinity Wharf Tauranga is a popular waterfront hotel with stunning views over Tauranga Harbour. It offers spacious rooms, an outdoor pool, and a restaurant serving delicious seafood dishes.
Another great option is Hotel Armitage in Tauranga City, offering comfortable rooms and easy access to shopping areas and restaurants.
If you prefer staying in Mount Maunganui, The Pavilions Hotel provides modern accommodations just minutes away from the iconic Mount Maunganui beach. The hotel features an outdoor pool and stylish rooms with balconies.
For those on a budget, Seagulls Guesthouse offers affordable dormitory-style accommodation near Pilot Bay Beach.
No matter where you choose to stay in the Bay of Plenty, you'll be within close proximity to the region's top attractions and activities. From beautiful beaches to hiking trails and cultural experiences at Māori villages, your stay in Tauranga or Mount Maunganui will be unforgettable.
Conclusion – Things to Do in Tauranga NZ
In conclusion, Tauranga and Mount Maunganui offer an incredible array of activities that are sure to delight visitors. From hiking up Mount Maunganui and swimming at the beautiful Maunganui Beach to exploring street art and visiting the Tauranga Art Gallery, there is something for everyone.
Whether you want to relax on the Strand or go on a thrilling night kayak adventure to see glow worms, Tauranga has it all. So pack your bags and get ready for an unforgettable experience in this vibrant city by the bay!
FAQs on Things to Do In Tauranga
1. What are some fun outdoor activities to do in Tauranga?
Some fun outdoor activities to do in Tauranga include hiking Mount Maunganui, exploring McLaren Falls Park, trying water sports like kayaking or paddleboarding, and taking a scenic cruise around the Bay of Plenty.
2. Are there any cultural attractions worth visiting in Tauranga?
Yes, Tauranga is home to several cultural attractions that are worth visiting. Some popular ones include the Elms Mission House, which offers insight into early European settlement; the Historic Village, showcasing restored buildings from the past; and the Dowse Art Museum, featuring contemporary New Zealand art.
3. What family-friendly activities can I find in Tauranga?
Tauranga offers many family-friendly activities such as visiting local beaches like Papamoa Beach or Omanu Beach for swimming and sandcastle building, going on a dolphin or whale-watching tour from the harbor, visiting playgrounds like Memorial Park Playground or Fergusson Park Playground, and enjoying picnics at local parks.
4. Where can I find delicious food options in Tauranga?
Tauranga has a vibrant food scene with various dining options available. You can find delicious food at local cafes like Elizabeth Cafe & Larder or The General Store Café for brunches and coffee breaks.
For seafood lovers, Fisherman's Wharf Restaurant offers fresh seafood dishes while Clarence Bistro serves up modern New Zealand cuisine with a twist. The Little Big Markets also provide an opportunity to try street food from different vendors offering diverse cuisines.
What's Next After Tauranga?
After getting the fill of adventure in Tauranga, be sure to check out these other great cities in New Zealand for your adventure fix:
The Best 22 Things To Do In Auckland City New Zealand
Top 25 Things To Do In Hamilton New Zealand: Exciting Outdoor Activities, Museums And Beautiful Gardens
The Best 15 Things To Do In Waitakere, New Zealand: Exciting Outdoor Activities, Beaches and More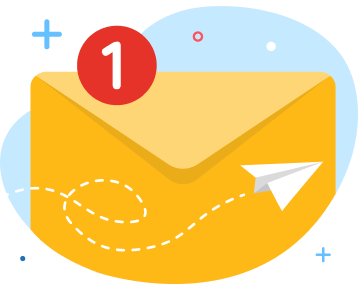 news via inbox
Nulla turp dis cursus. Integer liberos  euismod pretium faucibua