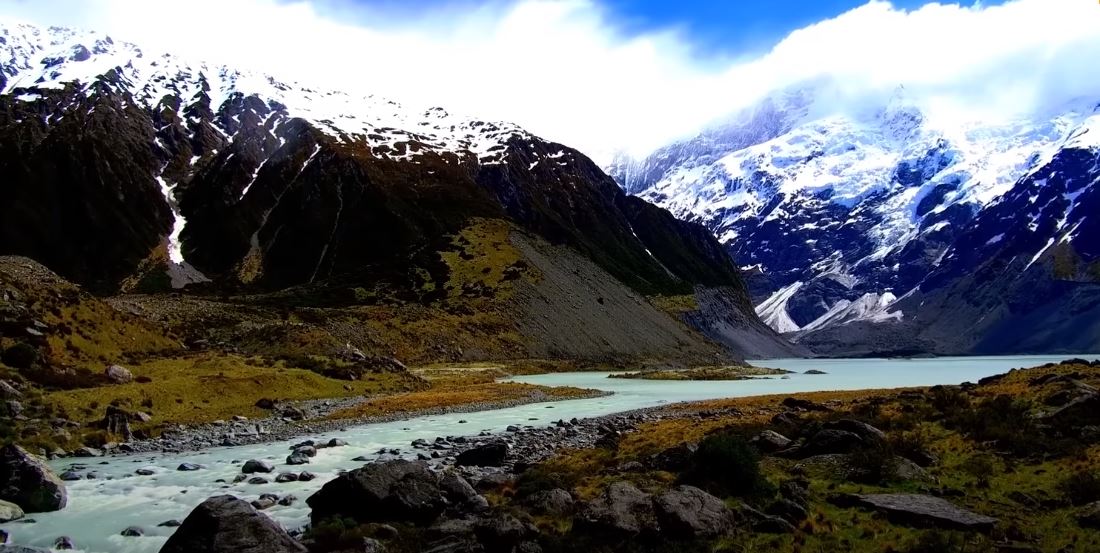 Top 25 Things To Do In New Zealand South Island: Natural Wonders, Adrenaline-Pumping Activities
Planning a trip to the South Island of New Zealand but overwhelmed by the countless astonishing attractions it offers? It's no secret that this island paradise is brimming with natural wonders, charming wildlife, and adrenaline-pumping activities.
New Zealand's South Island is the larger of the two main island's that make up the country.
This article aims to simplify your travel preparation, presenting 25 exciting things on New Zealand's South Island curated for an unforgettable experience. Ready to uncover stunning landscapes and thrilling adventures? Let's dive in!
Key Takeaways
Drive through Arthur's Pass for a scenic journey through New Zealand's highest and most spectacular pass, offering stunning natural wonders like mountains, lakes, rock formations, and waterfalls.
Marvel at the Moeraki Boulders, fascinating geological wonders that dot the shoreline of New Zealand's South Island.
Experience the beauty of Lake Tekapo with its vibrant blue waters and breathtaking surrounding landscape.
Witness the vertical walls of Milford Sound, a natural wonder carved by glaciers during the Ice Ages and recognized as one of the New7Wonders of Nature.
Explore unique landscapes like the Omarama Clay Cliffs and Cathedral Caves for an unforgettable experience in nature.
Must-See Natural Wonders in South Island
Experience the beauty of Tekapo, witness the vertical walls of Milford Sound, and visit the Cathedral Caves – just a few of the must-see natural wonders in New Zealand's South Island.
1. Drive Through Arthur's Pass
Venturing through Arthur's Pass is undeniably one of the top things to experience in South Island, New Zealand. Not only does it expose you to the country's highest and most spectacular pass across the Southern Alps, but it also unfolds a 240 km (149 mi) journey of jaw-dropping natural wonders like mountains, lakes, rock formations, and waterfalls.
Driving through this scenic destination also offers memorable stops at fascinating locations such as Arthur's Pass Village. Here, tourists can replenish with lunch amidst towering peaks or choose from myriad activities like trekking popular attractions including the Bealey Spur Track and Avalanche Peak.
A detour worth making is to the Arthur's Pass National Park Visitor Centre – a great place for gaining insights into local flora and fauna before ticking off recommended trails like Devils Punchbowl Walking Track or Otira Viaduct Lookout on your itinerary.
Topping all others for captivating mountain views are those seen during a drive from Christchurch to Arthur's Pass; their enchanting allure lies in tussock-covered peaks contrasting beautifully against deep river gorges.
2. Marvel at the Moeraki Boulders
Journeying between Moeraki and Hampden on New Zealand's South Island, you'll encounter an awe-inspiring natural spectacle known as the Moeraki Boulders. Dotting the shoreline like giant alien eggs, these fascinating geological wonders weigh several tonnes each.
Scientists believe they've been around for millions of years, forming through a process called concretion where layers of sediment gradually build up around a core to create their spherical shape.
Any visit to the south island itinerary should include this site where visitors can immerse themselves in its mesmerizing allure during low tide when these massive boulders are fully exposed.
The intriguing formation process of these boulders remains a hotly debated topic among geologists and locals alike, adding another layer to their appeal. Much more than just one of new zealand's most beautiful sights; it's an opportunity to marvel at nature's uncanny ability to surprise and captivate us in unexpected ways.
3. Experience the Beauty of Lake Tekapo
Get ready for an unforgettable visit to Lake Tekapo, a top attraction in New Zealand's South Island. Known for its vibrant blue waters and spectacular surrounding landscape, this lake guarantees a visual feast like no other.
Located in the quaint town of Tekapo, southeast of Mount Cook and its sprawling glaciers, it's one trip that should be on every New Zealand bucket list. Its unique milky-turquoise hue is absolutely mesmerizing to behold.
And there's more than just views; from hiking trails along the Mackenzie Basin to fishing spots around the lake or simply stargazing at night next to the iconic Church of the Good Shepherd – experience new things while you bathe in Lake Tekapo's beauty.
4. Witness the Vertical Walls of Milford Sound
Located in the Southwest area of New Zealand's South Island, Milford Sound is a natural wonder that will leave you in awe. The vertical walls surrounding this stunning sound create a breathtaking landscape that must be seen to be believed.
Carved by glaciers during the Ice Ages, these towering cliffs contribute to the unique beauty of Milford Sound. As you visit this eighth wonder of the world, you'll be surrounded by lush rainforests, majestic mountains, and cascading waterfalls like Bowen Falls.
Don't miss the opportunity to take a cruise through Milford Sound and experience its unparalleled natural wonders up close. It's no wonder why this incredible destination has been recognized as one of the New7Wonders of Nature.
5. Explore the Omarama Clay Cliffs
The Omarama Clay Cliffs, located just 10 km west of Omarama in Waitaki, New Zealand, offer a stunning and must-visit destination on a road trip between Queenstown and Christchurch.
These natural rock formations consist of tall pinnacles separated by narrow ravines, creating a stark and unique sight reminiscent of a little slice of Mars. The cliffs are the result of the erosion of limestone over time, resulting in fascinating nooks and crannies to explore.
Considered one of the most unique landscapes in New Zealand, the Clay Cliffs provide an excellent opportunity to witness natural cliffs formed by limestone erosion. So make sure to include this breathtaking stop on your South Island itinerary for an unforgettable experience amidst these magnificent cliffs.
6. Visit the Cathedral Caves
Situated in the Catlins region of New Zealand's South Island, a visit to the Cathedral Caves is an absolute must for nature enthusiasts. These awe-inspiring caves are among the most impressive in the country and offer a unique experience that shouldn't be missed.
Nestled within cliffs at the northern end of Waipati Beach, these caves can only be accessed during low tide, adding to their mystique. With their stunning natural architecture and picturesque backdrop, it's no wonder why visitors include the Cathedral Caves as one of their top attractions when exploring this region.
It's important to note that there is an entrance fee required for access to these caves. So make sure you add this incredible highlight to your South Island itinerary and prepare yourself for a truly unforgettable experience.
Spectacular Landscapes and Scenic Drives
Wharariki Beach offers stunning reflections that are perfect for photography.
Castle Hill Rocks make you feel small as you explore their majestic formations.
Glenorchy is a paradise for nature lovers, offering breathtaking landscapes and hiking trails.
Lindis Pass provides a scenic drive with panoramic views of the surrounding mountains.
Lake Pukaki showcases glacial valleys that will leave you in awe.
Doubtful Sound immerses you in silence as you cruise through its pristine waters.
7. Chase Reflections at Wharariki Beach
Located in Golden Bay, Wharariki Beach is a breathtaking destination that should be on every traveler's list. This stunning beach offers more than just sand and surf – it provides the perfect opportunity to chase reflections and capture awe-inspiring photos.
With its rugged coastline, fascinating caves, and rock pools waiting to be explored, Wharariki Beach is a haven for nature enthusiasts and photographers alike. Don't miss the chance to witness the mesmerizing beauty of the Archway Islands, which provide an idyllic backdrop for your pictures.
And if you visit during sunset, prepare to be blown away by the magical colors reflecting off the pristine water. It's no wonder that Wharariki Beach consistently ranks as one of New Zealand's top must-see attractions – this hidden gem will leave you spellbound with its natural charm and captivating atmosphere.
8. Feel Small Among Castle Hill Rocks
Located in the South Island of New Zealand, Castle Hill Rocks is a geological marvel that will make you feel small amidst its towering formations. Made up of limestone, sandstone, and mudstone formations, these rocks are nestled among the eastern ranges of the Southern Alps.
Just an hour's drive from Christchurch, Castle Hill Rocks offer stunning landscapes and scenic drives. As you explore this area, you'll be captivated by the unique shapes and sizes of these giant boulders.
The site holds historical and cultural significance and is often associated with scenes from "The Lord of the Rings" movies. Whether you're a movie fan or not, wandering among these impressive rock formations will leave you in awe of nature's grandeur.
9. Explore the Paradise of Glenorchy
Glenorchy, a stunning town nestled near Queenstown in New Zealand's South Island, is a true paradise for nature lovers and adventure seekers. Surrounded by breathtaking mountain ranges and native beech forest, this picturesque destination offers an array of activities to indulge in.
Embark on the scenic Glenorchy-Queenstown Road, considered one of the most beautiful drives in New Zealand, as you take in the awe-inspiring landscapes along the way.
Immerse yourself in the area's rich history by hiking through its historic wilderness environment once buzzing with scheelite mining activity. The Lord of the Rings fans will also appreciate Glenorchy's connection to the iconic film trilogy, as several scenes were shot here.
10. Drive the Lindis Pass
A drive through Lindis Pass is an absolute must when exploring the South Island of New Zealand. This stunning scenic route along State Highway 8 offers breathtaking views of tall, tussock-covered mountains and the picturesque Mackenzie Basin.
Covering a distance of 80.2 kilometers (49 miles), Lindis Pass takes you through rolling hills, imposing mountains, and pristine lakes, creating a truly unforgettable experience. During winter, the pass often transforms into a magical winter wonderland with a dusting of snow.
Take your time to appreciate the beauty around every curve and make sure to stop at the Lindis Pass Lookout for panoramic views that will leave you in awe. Don't miss out on this epic drive that's part of the top 25 things to do in New Zealand's South Island!
11. Witness Glacial Valleys Around Lake Pukaki
One of the top 25 things to do in New Zealand's South Island is witnessing the breathtaking glacial valleys around Lake Pukaki. Located in the Canterbury Region, this stunning lake is known for its mesmerizing glacial blue waters and awe-inspiring landscapes.
Surrounded by majestic glaciers, mountains, and other lakes, Lake Pukaki offers a unique and unforgettable experience for visitors. The glacial valleys provide an opportunity to witness nature's raw beauty up close, with their pristine beauty and dramatic scenery.
The lake's blue waters are a result of finely ground rock particles suspended in the water, creating a picturesque sight that is perfect for photography enthusiasts. Whether you're interested in outdoor activities like fishing or boating or simply want to soak in the beauty of your surroundings, Lake Pukaki's glacial valleys will leave you spellbound.
12. Embrace the Silence of Doubtful Sound
Surrounded by rugged islands and featuring a stunning coastline, Doubtful Sound is the epitome of untouched beauty on New Zealand's South Island. A fiord often referred to as the "Eighth Wonder of the World," it offers a unique opportunity to escape the hustle and bustle of everyday life and immerse oneself in nature's peacefulness.
Located in Fiordland, this less-crowded gem can be explored through a long boat ride across Manapouri Lake, providing breathtaking views of spectacular landscapes throughout the region.
Overnight cruises allow visitors to truly embrace the silence and soak up the tranquil atmosphere while surrounded by hills and sandy beaches. Doubtful Sound is not-to-be-missed for those seeking an awe-inspiring experience amidst New Zealand's natural wonders, making it one of the top 25 things to do on the South Island.
Adventure and Outdoor Activities
Embark on a thrilling journey of water activities, skydiving, hiking, and more in the South Island, where adventure awaits at every turn.
13. Take part in water activities at Lake Wakatipu (Queenstown)
Here are a list of the most adventurous activities to enjoy at Queenstown:
Experience the thrill of jet boating across the crystal – clear waters of Lake Wakatipu.
Try your hand at paddle-boarding and explore the stunning shoreline from a different perspective.
Rent a kayak and paddle out to secluded coves and hidden beaches on Lake Wakatipu.
Feel the rush of adrenaline as you go water skiing or wakeboarding on the lake's calm waters.
Join a guided fishing tour and try your luck at catching trout in Lake Wakatipu's abundant waters.
Hop on a thrilling ride on a shark boat and experience high – speed spins and turns.
Take in the breathtaking scenery while enjoying a leisurely cruise around Lake Wakatipu on a paddle steamer.
Embark on an exhilarating parasailing adventure, soaring above the lake and taking in panoramic views.
Dive into the refreshing waters for some swimming or snorkeling in Lake Wakatipu's crystal – clear depths.
14. Cruise and walk at Abel Tasman National Park
Embark on a cruise through the stunning Abel Tasman National Park, known for its pristine beaches and lush native forest.
Enjoy the scenic beauty of the coastline as you sail along turquoise waters, surrounded by picturesque islands.
Step ashore and explore the park on foot, immersing yourself in its natural wonders and diverse wildlife.
Take a leisurely walk along the famous Abel Tasman Coast Track, offering breathtaking views of the coast and opportunities to spot seals and seabirds.
Experience the tranquility of secluded coves and discover hidden waterfalls along the way.
Choose from a range of walking options, from short strolls to multi-day hikes, catering to all fitness levels and time constraints.
Enjoy the freedom to set your own pace and discover the park's hidden gems at your leisure.
Take advantage of guided tours offered in the park, providing informative commentary on its history, flora, and fauna.
Immerse yourself in the natural beauty of Abel Tasman National Park, consistently ranked as one of New Zealand's top attractions.
Capture stunning photographs of golden beaches, crystal – clear waters, and vibrant coastal landscapes during your cruise and walk experience.
15. Experience the thrill of skydiving or bungee jumping
Feel the adrenaline rush as you leap off a bridge or out of a plane during an exhilarating bungee jump.
Dive into the void and freefall at incredible speeds, knowing that you're securely harnessed and in expert hands.
Enjoy breathtaking views as you soar through the sky, taking in the stunning landscapes of New Zealand's South Island.
Challenge your fears and push your limits with this once-in-a-lifetime adventure activity.
Embrace the excitement and thrill of skydiving as you experience the ultimate adrenaline rush.
Create unforgettable memories as you conquer your fear and feel the rush of pure exhilaration.
Trust in New Zealand's reputation for safety standards in adventure activities, ensuring a secure and memorable experience.
Feel alive as you plummet towards the earth, feeling a mix of fear, excitement, and pure joy all at once.
Capture stunning aerial views of New Zealand's scenic beauty during your skydiving or bungee jumping experience.
Unleash your inner daredevil and add a touch of extreme adventure to your South Island itinerary.
16. Hike one of the Famous Tracks or Do a Ski Season
Hiking one of the famous tracks or doing a ski season in the South Island of New Zealand is a must-do for adventure enthusiasts. Here are some options to consider:
Tongariro Alpine Crossing: Embark on this iconic 19.4-kilometer hike through volcanic landscapes, past emerald lakes, and up to amazing summit views.
Routeburn Track: Immerse yourself in the stunning scenery of Fiordland National Park on this 32-kilometer track, passing through forests, alpine meadows, and awe-inspiring mountain passes.
Abel Tasman Coast Track: Experience the beauty of golden beaches, lush forests, and crystal-clear waters on this 60-kilometer track along the coastline of Abel Tasman National Park.
Milford Track: Known as one of the world's greatest walks, this 53.5-kilometer track takes you through breathtaking fjords, ancient rainforests, and cascading waterfalls.
Kepler Track: Explore the diverse landscapes of Fiordland National Park on this 60-kilometer loop track, offering panoramic views from mountaintops and tranquil lakeside walks.
Ski Season: Hit the slopes during the winter months in popular ski resorts like Queenstown, Wanaka, and Mount Hutt. Enjoy world-class skiing or snowboarding experiences amidst stunning alpine scenery.
17. Go Jet Boating or Kayaking
Jet boating and kayaking are two thrilling water activities that you must try when visiting the South Island of New Zealand. Here's why:
Jet boating: Hop on a high-speed jet boat and get ready for an adrenaline-pumping ride through the stunning rivers and lakes of the South Island. Feel the rush as your skilled driver takes you on spins, twists, and turns, showcasing the incredible maneuverability of these boats. Experience the thrill of skimming across shallow waters and getting up close to roaring waterfalls. Jet boating is an exhilarating adventure that will leave you breathless.
Kayaking: Take a more serene approach with kayaking, as you paddle through crystal-clear waters surrounded by breathtaking landscapes. The South Island offers numerous kayaking opportunities, from tranquil lakes to meandering rivers. Discover hidden coves, explore rugged coastlines, or venture out to sea caves – all while enjoying the tranquility of nature. Kayaking allows you to fully immerse yourself in the beauty of your surroundings and provides a unique perspective from the water.
Scenic beauty: Both jet boating and kayaking give you a chance to witness the stunning natural beauty of the South Island up close. Glide past towering mountains, glacial valleys, and lush forests as you navigate through pristine waters. Marvel at the reflections on calm lakes or feel tiny next to towering cliffs along coastal areas. These water activities allow you to appreciate the sheer majesty of New Zealand's landscapes from a different vantage point.
Wildlife encounters: Going jet boating or kayaking also gives you the opportunity to encounter native wildlife in their natural habitats. Keep an eye out for seals basking on rocks or dolphins frolicking in the waves as you zip across coastal waters in your boat or kayak. You may even spot rare bird species soaring above or diving into the water alongside you.
Accessibility: Both jet boating and kayaking are accessible to people of various skill levels. Whether you're a beginner or an experienced water adventurer, there are options available that cater to your level of experience. Guided tours and rental services provide equipment and expert guidance, ensuring a safe and enjoyable experience for everyone.
Unforgettable memories: The combination of adrenaline-pumping excitement, stunning scenery, and unique wildlife encounters make jet boating and kayaking experiences in the South Island truly unforgettable. Capture the thrill on camera, breathe in the fresh air, feel the cool spray of water on your face – these activities create lasting memories that will stay with you long after your trip.
18. Cycle the Scenic Routes
Cycling the scenic routes in New Zealand's South Island is an exhilarating way to explore the breathtaking landscapes of this beautiful region. With a variety of cycling trails and tracks available, there is something for every level of cyclist. Here are some of the top routes to consider:
The Ngā Haerenga Great Rides: These premier cycle trails offer stunning landscapes and must-see attractions. From the Queenstown Trail to the West Coast Wilderness Trail, you can pedal through diverse terrain and experience the best of the South Island.
Kaikoura Peninsula Walkway: This popular 3-hour hike is known for its clifftop views and opportunities to spot wild animals like seabirds and seals up close. Enjoy the fresh air as you cycle along this stunning coastal pathway.
Alps 2 Ocean (A2O) multi-use route: This unforgettable cycling experience takes you through the beautiful landscapes of the South Island. Start from Aoraki/Mount Cook National Park and ride all the way to Oamaru, passing by turquoise lakes, lush farmland, and charming small towns.
Pure South Tour: If you're short on time but still want to explore the best of what the region has to offer, this 7-day hiking and adventure tour is perfect for you. It combines biking with other activities such as hiking and kayaking, allowing you to experience a variety of South Island highlights.
Road cycling: The South Island offers some of the best routes in New Zealand for road cyclists. Ride along scenic roads like Crown Range Road or Arthur's Pass Highway, enjoying panoramic views at every turn.
Cycle touring routes: For those who prefer a more leisurely pace, cycle touring routes are a great option. Explore charming towns, vineyards, and coastal scenery as you journey through regions like Marlborough or Central Otago.
Wildlife Encounters
Spot seal pups at Wharariki Beach, swim with dolphins in Kaikoura, discover penguins on the southeast coast, interact with local wildlife, explore the Maori culture, and visit real Middle Earth locations.
19. Spot Seal Pups at Wharariki Beach
Wharariki Beach in the northern tip of New Zealand's South Island is a must-visit destination for wildlife enthusiasts. This stunning beach is home to an adorable and playful group of seal pups, making it a perfect spot to get up close with these marine creatures.
As part of the top 25 things to do in the South Island, Wharariki Beach offers visitors the chance to witness firsthand the incredible bond between mother seals and their adorable pups.
With its remote location and picturesque scenery, this beach provides a peaceful and natural environment where you can enjoy observing these cute creatures in their natural habitat.
20. Swim With Dolphins in Kaikoura
One of the top things to do in New Zealand's South Island is to swim with dolphins in Kaikoura. Renowned as one of the best places in the world for this incredible experience, Kaikoura offers an opportunity to observe and interact with dolphins in their natural environment.
With four species of dolphins, including the rare Hector's dolphin and dusky dolphin, swimming with these majestic creatures is a thrill like no other. These encounters are conducted ethically, ensuring the well-being and comfort of the dolphins.
Operating on their terms allows for a more authentic experience that is both thrilling and adventurous. Located conveniently on the West Coast of the South Island, Kaikoura provides easy access for visitors seeking this once-in-a-lifetime encounter.
21. Discover Penguins on the Southeast Coast
The southeast coast of the South Island in New Zealand is a haven for penguin enthusiasts. Home to various species, including the charming yellow-eyed penguins, this region offers fantastic opportunities to witness these charismatic creatures in their natural habitat.
You can spot them waddling along the shoreline or catching fish in the crystal-clear waters. Penguins also inhabit other parts of New Zealand, such as Stewart Island and the subantarctic islands.
To make the most of your penguin encounter, plan your visit during the best time of year and explore popular destinations like Christchurch, Wellington, and Dunedin. Get ready for an unforgettable wildlife experience as you discover these adorable birds on the southeast coast of New Zealand.
22. Interact With Local Wildlife
Immerse yourself in the incredible biodiversity of New Zealand's South Island by interacting with its local wildlife. From swimming with dolphins in Kaikoura to observing penguins and seals along the east coast, there are countless opportunities to get up close and personal with these fascinating creatures.
Take a Lord of the Rings Scenic Tour or experience Guided Evening Penguin Viewing in Otago Peninsula for an unforgettable wildlife encounter. With no dangerous animals to worry about, you can safely enjoy the abundance of unique flora and fauna that make New Zealand's South Island a haven for nature enthusiasts.
Don't miss out on this chance to connect with the diverse wildlife that calls this stunning region home.
23. Explore the Maori Culture
Immerse yourself in the vibrant and fascinating Maori culture during your visit to New Zealand's South Island. Learn about the deep-rooted traditions, customs, and values of the indigenous people who have inhabited this land for over a thousand years.
Engaging in cultural tours and experiences allows you to gain insights into their rich heritage, from learning about the significant historical events like the Treaty of Waitangi to discovering the stories behind iconic landmarks like Tāne Mahuta, the majestic Kauri tree.
By embracing Maori culture, you will not only enhance your understanding of New Zealand's history but also develop a profound appreciation for their strong connection with nature and wildlife.
24. Visit Real Middle Earth Locations
Immerse yourself in the enchanting world of Middle Earth by visiting real-life filming locations from the iconic Lord of the Rings franchise. The South Island is home to some of these magical spots, including Paradise in Otago, Mount Ngauruhoe on the North Island, and Twizel in Canterbury.
These breathtaking landscapes featured in the movies allow visitors to step into the shoes of their favorite characters and witness firsthand the stunning beauty that captivated audiences worldwide.
Other notable locations include Port Waikato on the North Island, Kawarau Gorge in Queenstown, and the Hobbiton movie set. Exploring these real-life Middle Earth settings is a must-do for any fan or adventurer seeking a truly unforgettable experience while exploring New Zealand's South Island.
Unique Experiences and Local Delights
Photograph the famous Tree Wanaka, with its stunning reflection on Lake Wanaka.
25. Photograph the Famous Tree Wanaka
The famous Wanaka Tree, located in Lake Wanaka on New Zealand's South Island, is a must-visit spot for photographers and nature enthusiasts. This eighty-year-old tree stands alone in the middle of the lake, with its delicately curved trunk rising from the water's surface.
Framed by the stunning Southern Alps, this iconic tree provides a picturesque backdrop for capturing the beauty of New Zealand's natural landscapes. It has become one of the most photographed trees in the country and has gained worldwide recognition.
The Wanaka Tree offers not only incredible photo opportunities but also a chance to immerse yourself in outdoor activities like hiking and boating while appreciating its significant historical and cultural value as an emblem of South Island's unique natural heritage.
26. Admire Reflections at Lake Matheson
Located near Fox Glacier on the West Coast of New Zealand's South Island, Lake Matheson is a must-visit destination for those seeking stunning natural beauty. Known as Reflection Lake, this picturesque spot offers mirror-like reflections that showcase New Zealand's tallest mountain, Mt.
Cook (Aoraki), and Mt. Tasman in all their glory. The lake's awe-inspiring reflections are created by leaf matter leaching into the water, giving it a unique dark brown color. Visitors can take a short walk around the lake and capture breathtaking photos from Reflection Island at both sunrise and sunset for an unforgettable experience.
Don't miss the chance to admire these remarkable reflections and be sure to plan your visit with plenty of time to fully appreciate the view from this incredible location.
27. Visit the Franz Josef Glacier
Located on the west coast of the South Island of New Zealand, Franz Josef Glacier is a stunning natural wonder that should not be missed. This glacier is part of a World Heritage Area and offers breathtaking views and unique experiences for visitors.
Take a guided ice walk or heli-hike to get up close and personal with this magnificent glacier, or opt for a helicopter ride over Fox Glacier and Franz Josef Glacier for an unforgettable aerial perspective.
Surrounding the glacier is Glacier Country, offering plenty of activities and attractions such as hiking to viewpoints, capturing Mount Tasman's beauty, and experiencing rare Kiwi species.
28. Wine Tasting in Marlborough
Marlborough, New Zealand is a haven for wine enthusiasts visiting the South Island. With its renowned vineyards and wineries, this region offers an unforgettable wine tasting experience.
Explore the Vine Village, where you can indulge in tastings of not only wine but also beer and gin. This charming spot also features independent shops, a deli, and a café for a complete sensory experience.
Marlborough's wine tours allow you to discover the best wineries and learn about the fascinating winemaking process. With easy accessibility and a wide range of wines to sample, Marlborough should definitely be on every wine lover's itinerary when exploring the South Island of New Zealand.
29. Drive the Rim at Akaroa
Embark on a picturesque adventure by driving the rim at Akaroa, located on the Banks Peninsula in the South Island of New Zealand. This stunning drive takes you around the ancient, flooded volcano crater that formed this unique destination.
As you navigate along the winding roads, be prepared to be awestruck by breathtaking views of the surrounding hills and panoramic vistas of Akaroa's natural beauty. With its convenient location within driving distance of other popular attractions in the region, a drive around Akaroa's rim is an absolute must-do for travelers seeking to explore the best that the South Island has to offer.
Soak in the captivating scenery and immerse yourself in nature as you experience one of New Zealand's most magnificent drives.
30. Try Local Delicacies and Relax in Natural Spas
Indulge in local delicacies like the famous New Zealand lamb, seafood, and traditional Maori dishes.
Sample world – renowned New Zealand wines at local vineyards in Marlborough and Central Otago.
Treat yourself to a traditional Maori hangi feast, a unique cooking method using hot stones and earth ovens.
Enjoy a taste of Kiwi culture with a pavlova dessert or feijoa fruit, native to New Zealand.
Unwind and rejuvenate in natural hot springs, like Hanmer Springs in Canterbury or the Polynesian Spa in Rotorua.
Experience the healing properties of geothermal mud treatments at places like Hell's Gate Mud Spa in Rotorua.
Pamper yourself with a luxurious spa treatment using natural ingredients sourced from New Zealand's pristine environment.
Discover the unique flavor of Manuka honey, known for its health benefits and distinct taste.
Savor the freshness of locally – produced artisan cheeses, such as Whitestone Cheese in Oamaru or Gibbston Valley Cheesery near Queenstown.
Take part in a food trail or gourmet tour to explore local markets and discover hidden culinary gems.
Conclusion – Things to Do in South Island New Zealand
In conclusion, the South Island of New Zealand is a paradise for adventure seekers and nature lovers alike. With its breathtaking landscapes, thrilling outdoor activities, and unique wildlife encounters, there is no shortage of amazing experiences to be had.
Whether you're driving through Arthur's Pass, exploring the stunning Abel Tasman National Park, or indulging in local delights and relaxing in natural spas, the South Island offers something for everyone.
Don't miss out on discovering the top 25 things to do in this incredible destination. Start planning your unforgettable journey today!
FAQs About Things to Do in New Zealand South Island
1. What are some must-visit attractions in the South Island of New Zealand?
Some top attractions in the South Island of New Zealand include Milford Sound, Fiordland National Park, Queenstown, Abel Tasman National Park, Fox and Franz Josef Glaciers, Mount Cook/Aoraki National Park, and Lake Tekapo.
2. How can I get around the South Island to visit these attractions?
There are several options for transportation in the South Island including renting a car, taking buses or coaches, joining guided tours, or using domestic flights to cover long distances quickly.
3. Are there any adrenaline-pumping activities available in the South Island?
Yes! The South Island is known for its adventure sports. You can:
try bungee jumping in Queenstown,
skydiving over beautiful landscapes like Wanaka or Taupo,
jet boating on rivers such as Shotover River or Dart River, or
heli-skiing/snowboarding on pristine slopes.
4. What are some recommended outdoor activities for nature lovers?
Nature lovers will find plenty of amazing outdoor activities in the South Island of New Zealand. You can:
go hiking on famous trails like the Milford Track or Routeburn Track,
explore stunning fjords by kayaking or cruising through Milford Sound and Doubtful Sound,
go whale watching at Kaikoura,
experience wildlife encounters at places like Oamaru Blue Penguin Colony, and
visit beautiful gardens such as Dunedin's Royal Albatross Centre.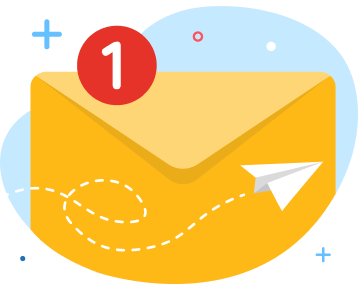 news via inbox
Nulla turp dis cursus. Integer liberos  euismod pretium faucibua