22 Things To Do In Auckland With Kids – Here's An Adventure for Everyone!
If you're planning your next family vacation to New Zealand and wondering about exciting things to do in Auckland with kids, you need not worry anymore. New Zealand's largest city, Auckland, on the North Island, is a city that has something for everyone, including families with kids.
From exploring the city's many museums and attractions to getting up close and personal with some of the country's unique wildlife, there are endless possibilities for a fun-filled day out.
Here are just a few of the many things you can do in Auckland with kids:
Visit the Auckland Museum to learn about the city's history and culture.
Take a walk through the Auckland Domain, a beautiful park with gardens, lakes, and a playground.
Go on a whale watching tour and see these amazing creatures up close.
Visit Tiritiri Matangi Island, a wildlife sanctuary home to kiwi, tuatara, and other native animals.
Ride the Sky Tower, the tallest free-standing structure in the Southern Hemisphere.
Explore the Auckland Zoo, home to over 1,400 animals from around the world.
Visit the Auckland Art Gallery, one of the largest art galleries in New Zealand.
Take a ferry to Waiheke Island, a beautiful island with beaches, wineries, and olive groves.
No matter what your interests are, you're sure to find something to do in Auckland that will keep you and your kids, whether they're toddlers or teens entertained. So what are you waiting for? Start planning your trip today!
Main Points
Auckland offers a wide range of family-friendly tours and activities, such as Auckland & Beyond Tours and Red Carpet Tours, that provide exciting experiences tailored to children's needs and interests.
Families can enjoy outdoor adventures in Auckland by exploring nature at places like Tawharanui Regional Park and the Muriwai Gannet Colony, which offer stunning landscapes, beaches, and opportunities for bird watching.
Unique attractions like Weta Workshop Unleashed and Sculptureum provide immersive experiences that will captivate kids' imaginations and introduce them to the worlds of film FX adventure and art.
Thrilling adventures await at Tree Adventures, where families can challenge themselves on treetop obstacle courses with ziplines set amidst native forests.
Family-Friendly Tours and Activities
There are several family-friendly tours and activities in Auckland that are perfect for kids.
Auckland & Beyond Tours
Auckland Scenic Tours
Red Carpet Tours
Aucky Walky Tours
Muriwai Surf School
Weta Workshop Unleashed
Tree Adventures
These offer exciting experiences for the whole family to enjoy.
1. Auckland & Beyond Tours
Auckland & Beyond Tours certainly lives up to its name, with an impressive array of family-friendly experiences both within the city and further afield. Known for its top-notch services that range from shuttles to private luxury tours, this company has carved out a niche in New Zealand's tourism industry.
Focused entirely on providing memorable outings, their tour packages offer visits to some of Auckland's best attractions. Whether it's walking tours or full-day nature escapades, there are options tailored for children's needs and interests.
Moreover, comfortable transportation is ensured with their fleet of vehicles at hand for every tour package. Even if you're more into exclusive experiences, they've got you covered with personalized luxury offerings; your family can explore Auckland—and beyond—in style! With stellar reviews applauding their professionalism and excellent customer service, choosing Auckland & Beyond Tours is guaranteed to add excitement and adventure to your trip!
2. Auckland Scenic Tours
Discover the magic of New Zealand with Auckland Scenic Tours, a family-friendly excursion that caters to kids and adults alike. You'll explore stunning landscapes in Hobbiton and Waitomo while basking in local knowledge shared by New Zealand born drivers.
If thrilling animal encounters tickle your fancy, prepare to hand-feed giraffes or get close to gorillas under their expert guidance! For an adrenaline rush, trips from Auckland Scenic Tours also extend to Lion Park among other exciting destinations.
Boasting high praise on Trip Advisor, families consistently appreciate their commitment towards making every tour memorable. Notably part of the top 10 family-friendly activities in New Zealand, it's a wonderful way for visitors to invest quality time together and engage with the beautiful outdoors around Auckland.
With budget-conscious options available, they ensure unmissable experiences are accessible without stretching finances thin. Whether seeking adventure or serene natural beauty as you traverse across Auckland, make your journey unforgettable with this highly recommended choice.
3. Red Carpet Tours
Dive into the world of Middle Earth with Red Carpet Tours, a favorite amongst family-friendly tours in Auckland. This unique experience, perfect for Lord of the Rings fans, is led by passionate Kiwi guides who bring the franchise to life.
The 14-day tour includes an exploration of Hobbiton and even a chance to enjoy a pint just like your favorite characters. As part of this family-owned company's offerings, you'll get an immersive look at New Zealand's iconic filming locations featured in the beloved series while experiencing the best things to do in Auckland with kids!
4. Aucky Walky Tours
Aucky Walky Tours is the perfect choice for families looking to explore Auckland in a fun and interactive way. Led by professional guides, these small-group walking tours provide an insider's perspective on the city's history, culture, and cuisine.
With excellent ratings on TripAdvisor, Aucky Walky Tours promises a personalized experience that will leave both kids and adults entertained and informed. Discover hidden lanes, legends, and landmarks as you stroll through Auckland with friendly locals.
And don't forget to ask your guide for their top recommendations on where to eat – they know all the best spots in town! With two family-friendly tour options available, Hello Auckland and Taste Auckland, Aucky Walky Tours has something for everyone.
5. Muriwai Surf School
Muriwai Surf School, located in Auckland's stunning Muriwai Beach, has been a go-to destination for top-quality surf lessons since 2002. Whether you're a beginner looking to catch your first wave or an advanced surfer wanting to refine your skills, the experienced instructors at Muriwai Surf School have got you covered.
As a Kiwi-owned and operated establishment, they offer an authentic local experience that families visiting Auckland will truly appreciate. Not only do they provide surf lessons, but they also offer surfboard and wetsuit rentals for those who want to hit the waves independently.
Plus, being situated within a Regional Park means you'll not only enjoy beautiful scenery but also have access to other exciting activities like horse treks and adventure school holiday activities.
6. Weta Workshop Unleashed
Located in the heart of Auckland city, Weta Workshop Unleashed is a must-visit attraction for families looking for a unique and exciting experience. This world-class venue offers a fantastical film FX adventure that guarantees fun for the whole family.
With three fully developed and original film concepts, including nail-biting horror, fantasy epic, and mind-bending experiences, Weta Workshop Unleashed will transport you into another world.
Known for its impressive fantasy figures and immersive displays, this 90-minute hosted tour provides an unforgettable journey into the realm of movie magic. Individual tours are priced at $28 NZD, while combined tours can be enjoyed for just $45 NZD.
7. Tree Adventures
Tree Adventures is a must-visit family attraction in Auckland that guarantees an exhilarating day out for kids and adults alike. Located just minutes north of the city, this popular treetop challenge course offers a thrilling experience with suspended obstacles, ziplines, and high ropes courses set amidst the stunning native forest.
Whether it's testing your balance on wobbly bridges or soaring through the trees on a zip-line, Tree Adventures is designed to challenge and inspire confidence in adventurers of all ages.
With its reputation as one of Auckland's best family-friendly activities, Tree Adventures promises unforgettable memories for families looking for fun and adventure.
Nature and Outdoor Adventures
Explore the beauty of Auckland's nature with your kids at Sculptureum, Tawharanui Regional Park, Muriwai Gannet Colony, and more! Click here to discover exciting outdoor activities in Auckland.
8. Sculptureum
Located an hour north of Auckland City in Matakana, Sculptureum is a must-visit attraction for families with kids. This unique venue features six art galleries and three sculpture-filled gardens, showcasing over 800 artworks.
Whether it's raining or sunny, Sculptureum has something to offer. Inside the art galleries, kids can explore and appreciate various art forms, while the outdoor sculpture gardens provide a fun and adventurous experience.
With its vineyard and events space, Sculptureum offers more than just art – it's a complete destination that combines nature, creativity, and entertainment. So when you're exploring Auckland with kids, make sure to plan a visit to this extraordinary place that will captivate their imagination and introduce them to the world of art.
9. EcoZip Adventures
EcoZip Adventures is a thrilling activity for families visiting Auckland with kids. Located on beautiful Waiheke Island, just a short ferry ride away from downtown Auckland, EcoZip offers an unforgettable zip-lining experience surrounded by stunning native forest.
Suitable for all ages, their state-of-the-art zip lines provide an exhilarating adventure above the treetops. But it's not just about the adrenaline rush – EcoZip also offers an eco-immersive forest walk, allowing visitors to connect with nature while enjoying outdoor fun.
It's like channelling your inner Tarzan and exploring the beauty of New Zealand at the same time! Plus, with discounts available and other activities nearby such as ferry rides and lunch options, you can easily make it a full day of excitement in Auckland.
10. Tawharanui Regional Park
Tawharanui Regional Park, located on the eastern end of the Peninsula in Auckland, New Zealand, is a nature lover's paradise. With its stunning white sand beaches and rolling pastures, it offers a perfect escape from the hustle and bustle of the city.
The park features a long sandy beach on its northern side, renowned for being one of the best swimming and surfing spots in Auckland. Families can relax and have picnics on the grassed areas above the beach while enjoying breathtaking views across the ocean.
The park's farmland pastoral scenery and shingle beaches, exposed during low tide, provide unique experiences for visitors to explore. Moreover, Tawharanui Regional Park is home to the Tāwharanui Marine Reserve, where snorkeling and diving enthusiasts can discover an underwater world teeming with marine life.
11. Muriwai Gannet Colony
The Muriwai Gannet Colony is a must-visit attraction in Auckland, known for its breathtaking natural beauty and incredible bird watching opportunities. Located at Muriwai Regional Park, this colony is home to a variety of bird species, with the gannets being the star of the show.
Just a one-hour drive from the center of Auckland, visitors can witness these majestic birds up close from two viewing platforms. The colony is often bustling and lively, creating an unforgettable atmosphere.
Make sure to explore the stunning west coast beach of Muriwai while you're there! Don't forget to check out other nearby attractions like Piha Beach, Auckland Zoo, and Sky Tower to make your trip even more memorable.
Nature and wildlife tours are also available in the area for those wanting to fully immerse themselves in the natural beauty that surrounds them. Keep in mind that timing may vary for optimal visits, so it's best to check ahead before planning your excursion.
12. Hauraki Gulf
The Hauraki Gulf is a stunning destination for outdoor adventures in Auckland, especially for families with kids. Located just off downtown Auckland, this scenic region offers an array of exciting activities and attractions to explore.
One of the highlights is whale and dolphin watching, where you can encounter these majestic creatures up close. The Hauraki Gulf also boasts Rangitoto Island, which provides opportunities for bush walking tracks, horse riding, bird watching, and even golfing options.
With its beautiful parks, walking trails, and vibrant food scene, the Hauraki Gulf is the perfect place to immerse yourself in nature and create lasting family memories.
Interactive and Educational Experiences
Discover the wonders of Auckland's interactive and educational experiences that will engage and delight both kids and adults alike. From exploring the fascinating exhibits at Auckland Museum to getting up close with exotic butterflies at Butterfly Creek, there's something for everyone.
Read on to find out more!
13. Auckland Museum
Auckland Museum is a must-visit attraction for families in Auckland. This museum offers a range of fun and interactive activities that kids of all ages will love. From drop-in activities to holiday workshops, children can engage in hands-on learning experiences while having a great time.
The museum showcases the fascinating story of New Zealand, with exhibits on ancient Egyptian culture as well. Kids can also enjoy interactive games, videos, and downloadable activities online, making learning enjoyable even from home.
One highlight is the Weird & Wonderful Discovery Centre, where children can explore and discover the natural world through interactive displays. Additionally, there's a family-friendly exhibition featuring stunning insects and engaging activities for kids to enjoy.
14. Butterfly Creek
Butterfly Creek is the perfect destination for families exploring Auckland with kids. This unique attraction offers a combination of interactive and educational experiences that will captivate children of all ages.
From the enchanting butterfly house to the thrilling Dinosaur Kingdom, visitors can immerse themselves in a world of wonder. The park also features saltwater crocodiles, farm animals, alligators, tropical birds, and even mythical creatures like mermaids and dragons.
With its convenient location just minutes away from Auckland International Airport, Butterfly Creek provides a convenient and unforgettable adventure for families. So whether you're looking to explore the animal exhibits or enjoy the park's engaging activities like train rides and playgrounds, Butterfly Creek is an absolute must-visit when in Auckland with kids.
15. Odyssey Sensory Maze
Located in the heart of Auckland City and Downtown Queenstown, Odyssey Sensory Maze offers an unforgettable interactive and educational experience for both children and adults. This unique indoor maze is designed to challenge your senses and navigation skills as you make your way through different zones filled with quirky physical obstacles and sensory stimulation.
Suitable for the whole family, Odyssey Sensory Maze guarantees unexpected hilarity and fun as you navigate through darker challenging spaces. With merchandise available for purchase online or at their Auckland and Queenstown locations, this popular attraction offers a one-hour ticket that allows participants to explore their senses in a safe environment.
Discounts are available for groups, making it a great option for special occasions like birthdays.
16. All Blacks Experience
The All Blacks Experience is a must-visit attraction in Auckland for families with kids. Located at Skycity Convention, this state-of-the-art showcase immerses visitors in the world of New Zealand rugby.
Step into the black jersey and get ready to experience the power of the haka as you explore interactive exhibits and learn about the history and legacy of the All Blacks and other national teams in Black.
From kicking off to making that final whistle blow, this immersive journey covers it all. It's an educational opportunity for kids to learn about New Zealand rugby while having fun getting hands-on with various exhibits.
17. Magic Broomstick Segway Tours
Located in Devonport, Auckland's Historic Seaside Village, Magic Broomstick Segway Tours is a must-do activity for families visiting Auckland. Suitable for kids and offering an alternative way to explore the city, these guided Segway rides provide both interactive and educational experiences.
With activities that improve communication, strategizing, and resilience, Magic Broomstick Segway Tours offers a fun family experience that takes you around the historic seaside village of Devonport as well as the waterfront, beaches, back streets, and volcanic summits.
So hop on a Segway and join in on the adventure!
Fun and Exciting Attractions
Looking for some fun and exciting attractions in Auckland? Look no further! From Snowplanet to GLOPUTT Mini Golf, there's something for everyone. Don't miss out on these thrilling activities – read more to plan your family adventure today!
18. Snowplanet
Snowplanet is a must-visit destination for families looking for fun and excitement in Auckland. As New Zealand's only all-year indoor snow resort, Snowplanet offers an unforgettable experience of snow sports and a charming snow village atmosphere.
Whether you're into skiing, snowboarding, tubing, or tobogganing, Snowplanet has it all. It's no wonder why Snowplanet is listed as one of the top 10 attractions to do with kids in Auckland.
Suitable for all ages, this popular destination provides a safe and controlled environment where families can enjoy thrilling snow activities year-round. So grab your winter gear and head over to Snowplanet for an unforgettable day of snowy adventures!
19. GLOPUTT Mini Golf
GLOPUTT Mini Golf is a must-visit attraction in Auckland for families looking for a fun and unique experience. Located on the North Shore, it is the only glow-in-the-dark mini-golf course in the city.
With 16 holes featuring illuminated buildings, foliage, pathways, and fairways, GLOPUTT offers an exciting adventure for kids of all ages. Whether you're a seasoned golfer or new to the game, this mini golf course will provide hours of entertainment.
Opened in December 2007 on Wairau Road, GLOPUTT has become a popular activity among locals and tourists alike. So gather your family and friends and get ready to putt your way through an unforgettable glowing golfing adventure at GLOPUTT Mini Golf in Auckland.
20. Thrillzone Takapuna
Located on the beautiful North Shore of Auckland, Thrillzone Takapuna is a must-visit for families looking for an action-packed day out. With its wide range of attractions suitable for all ages, this high-energy activity destination guarantees non-stop fun and excitement.
Whether you're into virtual reality rooms, thrilling escape room games, or augmented reality experiences, Thrillzone Takapuna has it all. Not only are the attractions adrenaline-fuelled and engaging, but they are also located conveniently near Auckland Airport.
The indoor and outdoor activities ensure that there's something to do rain or shine. So if you're planning a visit to Auckland with kids, make sure to include Thrillzone Takapuna in your itinerary for an unforgettable experience that will leave everyone wanting more.
21. Sky Tower Sky Walk
The Sky Tower Sky Walk is an exhilarating adventure that will leave both kids and adults with unforgettable memories. Located at the iconic Sky Tower in Auckland, this thrilling experience allows visitors to walk around the top of the tower, offering uninterrupted panoramic views of the city.
With no handrails separating participants from the 192-meter drop, it's a heart-pounding challenge that adds an extra level of excitement and adventure. As the tallest man-made structure in New Zealand, the Sky Tower offers unparalleled 360° views and is a must-visit attraction for anyone seeking thrills and breathtaking scenery.
22. Escape HQ Online Games
Escape HQ is a renowned provider of online games that offer fun and entertainment for both kids and adults. With their 5-star rated escape games, players can immerse themselves in thrilling scenarios where they must find clues, solve puzzles, and use their logic to break out.
Whether you're looking for a virtual adventure or want to challenge your family and friends, Escape HQ's online games provide an alternative way to experience the excitement of escape rooms.
They are perfect for families visiting Auckland with kids who are looking for interactive and engaging activities that can be enjoyed from the comfort of home. So gather your team, put your problem-solving skills to the test, and embark on an unforgettable virtual escapade with Escape HQ Online Games.
Things to Do in Auckland with Kids – Final Thoughts
In conclusion, Auckland offers an incredible array of family-friendly activities that are sure to keep kids entertained and create lasting memories. From scenic tours and outdoor adventures to interactive experiences and exciting attractions, there's something for everyone in this vibrant city.
Whether it's exploring nature trails, meeting animals at the zoo, or embarking on thrilling adventures, Auckland is a destination that guarantees fun-filled days for the whole family.
So pack your bags and get ready for an unforgettable adventure in one of New Zealand's most kid-friendly cities!
FAQs
1. What are some fun activities for kids to do in Auckland?
There are plenty of fun activities for kids to do in Auckland, including visiting the Auckland Zoo, exploring the interactive exhibits at the MOTAT (Museum of Transport and Technology), enjoying a day at Rainbow's End amusement park, and taking a trip to Kelly Tarlton's Sea Life Aquarium.
2. Are there any outdoor activities suitable for kids in Auckland?
Yes, there are several outdoor activities perfect for kids in Auckland. They can enjoy playing on the sandy beaches, such as Mission Bay or Takapuna Beach, go hiking or biking through scenic trails like Waitakere Ranges Regional Park, or have a picnic and fly kites at Cornwall Park.
3. Are there any educational attractions for children in Auckland?
Absolutely! There are several educational attractions that children can visit in Auckland. The Stardome Observatory & Planetarium offers stargazing experiences and astronomy shows, while Butterfly Creek provides an opportunity to learn about insects and reptiles up close. The New Zealand Maritime Museum is also an educational attraction with interactive exhibits showcasing the country's maritime history.
4. Where can I find family-friendly dining options in Auckland?
Auckland has numerous family-friendly dining options available. Wynyard Quarter is home to various eateries with child-friendly menus and play areas nearby. Viaduct Harbour also offers restaurants that cater to families with special kid-friendly menus and relaxed atmospheres. Additionally, Sylvia Park Shopping Centre has a variety of food outlets suitable for families with kids.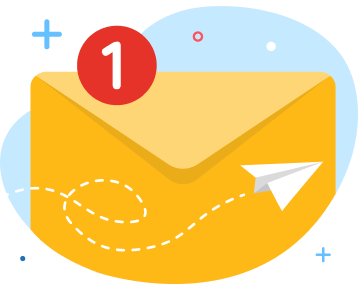 news via inbox
Nulla turp dis cursus. Integer liberos  euismod pretium faucibua