Top 15 Things to Do in West Wales: Your Ultimate Activity Guide
Planning a delightful trip and wondering the best things to do in West Wales but don't know where to start? Renowned for its breathtaking natural beauty, fascinating history, and vibrant culture, West Wales is a treasure trove of experiences waiting to be discovered.
Our curated list of things to Do in West Wales will provide you with compelling places to explore, exciting adventures, engaging historical sites, and much more. Get ready for an unforgettable journey through the heartland of Welsh heritage!
Key Takeaways
Explore the stunning landscapes of Pembrokeshire National Park, from towering cliffs to golden sand beaches.
Experience the thrill of coasteering tours along the rugged coastline of West Wales.
Visit historic sites like Carreg Cennen Castle and Laugharne Castle for a glimpse into the past.
Immerse yourself in Welsh culture by visiting Aberystwyth, trying Welsh cuisine, and learning the Welsh language.
Explore the Natural Beauty of West Wales
Discover the breathtaking landscapes of West Wales, from the stunning Pembrokeshire National Park to the picturesque Cambrian Coastal Route and the serene Amroth Beach.
1. Pembrokeshire National Park
Pembrokeshire National Park graces the coastline of West Wales with its remarkable beauty. From towering cliffs to golden sand beaches, this park encapsulates nature's diverse artistry.
The terrain invites explorers to traverse through hills, estuaries, valleys, and woodlands – an adventure filled roadmap that never ceases to amaze! Its rich cultural heritage unfolds in the form of ancient monuments and listed buildings dotting the landscape.
Outdoor enthusiasts flock here for activities ranging from coasteering expeditions along rugged coastlines to serene hikes amidst verdant trails. This national park embodies a natural allure worthy of every traveller's bucket list!
2. Cambrian Coastal Route
The Cambrian Coastal Route presents a thrilling railway journey that sweeps across West Wales. Beyond the window of your train, you'll find stunning scenes unfolding – from picturesque landscapes to captivating coastlines.
This adventurous track forms part of the famous Wales Way, showcasing three national routes teeming with natural beauty.
Traversing from south to north coast of Wales, this route offers an unparalleled chance to explore the diverse region in depth. The route invites its visitors on a cultural odyssey too, by following ancient paths integral to Welsh history.
Whether you're seeking outdoor adventures or family-friendly activities along the coastline, there's something for everyone on this extraordinary trail through West Wales.
3. Amroth Beach
Nestled in the heart of West Wales, Amroth Beach flaunts its Blue Flag status. This half-mile stretch of sand and pebbles attracts locals and tourists alike for a day out in West Wales.
From swimming to windsurfing, this beach offers diverse activities against stunning views of the Welsh coastline. Away from the waters, you can explore remnants of an ancient forest visible at low tide or visit nearby cafes for some fresh Welsh cuisine.
The small coastal village is also rich with history, boasting landmarks like the 16th-century colliery and mill as a testament to its past. Whether it's relaxation or adventure you're after, Amroth Beach provides something for everyone visiting Pembrokeshire Coast National Park.
Discover Historical Sites
Explore the fascinating Carreg Cennen Castle, perched atop a hill and offering stunning views of the surrounding countryside.
4. Carreg Cennen Castle
Carreg Cennen Castle, located in West Wales, sits atop a limestone crag, offering stunning views of the surrounding landscape and the River Cennen 300 feet below. Built by Marcher lords after the Edwardian conquest of Wales, this castle boasts a unique "castle within a castle" design.
Visitors are drawn to Carreg Cennen Castle not only for its historical significance but also for the hidden cave that can be explored on-site. With its breathtaking views and intriguing features, this medieval fortress is an absolute must-visit when exploring West Wales.
5. Laugharne Castle
Laugharne Castle, founded in 1116, is a historic site that offers visitors a glimpse into the past. Situated on a clifftop overlooking the River Taf, this castle was originally part of a chain of Norman coastal castles.
Over time, it underwent transformation and eventually became an impressive Elizabethan mansion. The castle holds special significance for fans of Welsh literature as it was once home to renowned poet Dylan Thomas.
In fact, Thomas often referred to Laugharne Castle as the "brown as owls" castle, giving it a unique charm. With its rich history and picturesque location, Laugharne Castle is definitely worth exploring when visiting West Wales.
6. Picton Castle
Picton Castle is a medieval castle located near Haverfordwest in Pembrokeshire, Wales. Built in the 12th century by Sir John Wogan, it was later transformed into a stately home during the 18th century.
The castle has been passed down through three famous families of southwest Wales through unbroken inheritance. Surrounded by enchanting gardens spanning over 60 acres, Picton Castle's gardens have gained a reputation as being one of the finest in all of Wales.
Experience Adventure and Thrills
Get your adrenaline pumping at Oakwood Theme Park, go coasteering along the stunning coastline, or explore Bwlch Nant-yr-Arian for thrilling outdoor activities. There's so much to do in West Wales for adventure lovers! Don't miss out on these exciting experiences – read more to plan your next thrill-seeking trip.
7. Oakwood Theme Park
Oakwood Theme Park is the biggest theme park in Wales. It opened in the late 1980s and spans across 90 acres of land. With over 35 rides and attractions, there is plenty to keep visitors entertained.
One of the highlights is Megafobia, a wooden roller coaster that offers an exhilarating ride experience. Another popular attraction is the UK's tallest sky-swing, which provides breathtaking views as you swing high above the park.
Whether you prefer wet or dry rides, Oakwood has something for everyone to enjoy. Additionally, the park offers free dog kennels for visitors who want to bring their furry friends along for the adventure.
8. Coasteering Tours
Coasteering tours in West Wales offer an exciting adventure for families and adrenaline-junkies alike. Here are some key points about these thrilling experiences:
Coasteering involves swimming, bobbing, scrambling, and jumping along the coastline.
Cardigan Bay Active offers coasteering tours in West Wales, specifically in Cardigan Bay.
TYF Adventure in Pembrokeshire provides coasteering experiences that include climbing, scrambling, cliff jumping, and swimming.
Coasteering was developed by climbers to traverse the coastline to reach or return from sea cliffs.
9. Bwlch Nant-yr-Arian
Bwlch Nant-yr-Arian is a must-visit destination in West Wales. This popular spot is known for its daily feeding of red kites, where visitors can witness these magnificent birds soaring through the skies.
The visitor centre offers a range of outdoor activities, including walking, mountain biking, running, and horse riding trails. For those seeking adventure and thrills, there's also a mountain bike skills park to test your abilities.
After an exciting day outdoors, you can relax at the centre's café or browse through the shop. Don't forget to take in the breathtaking views of Cardigan Bay and the Cambrian Mountains while exploring this beautiful area.
Immerse Yourself in Welsh Culture
Visit Aberystwyth, a vibrant town on the west coast of Wales with a rich Welsh culture and history.
10. Visit Aberystwyth
Aberystwyth is a charming and lively university town in West Wales that attracts visitors with its rich Welsh culture. The town offers a variety of dining options, ranging from cozy local cafes to upscale restaurants.
Food lovers will especially enjoy Ultracomida, a unique Spanish/Welsh deli and tapas bar that showcases the fusion of these two cuisines. Aberystwyth Castle is another must-visit attraction where visitors can explore the historic ruins and learn about the town's fascinating history.
For an unforgettable experience, make sure to catch the breathtaking sunset view from Constitution Hill.
11. Learn Welsh language
The Welsh language holds a rich history as one of the oldest languages in Europe, evolving from Brythonic. It is considered a living language and plays a central role in the Welsh government's language strategy.
Learning Welsh can be an enriching experience, immersing yourself in the unique culture of Wales and connecting with its people on a deeper level. As part of their ambitious goal, the Welsh government aims to have a million speakers by 2050.
Whether you're attending university or simply interested in expanding your linguistic horizons, learning Welsh opens up new opportunities for personal growth and understanding.
12. Try Welsh cuisine
Welsh cuisine offers a unique and delicious culinary experience that is influenced by ancient Celtic tribes, as well as English, French, and Irish cuisines. When you try Welsh cuisine, you can indulge in famous dishes made from locally sourced produce such as Welsh lamb, beef, and seafood.
Additionally, award-winning cheese and the leek are prominent ingredients in traditional Welsh cooking. With its roots in the diets of working-class individuals like fishermen, farmers, coal miners, and laborers, Welsh cuisine provides a diverse range of flavors to savor.
Whether you're enjoying a hearty bowl of cawl (a traditional soup) or indulging in bara brith (a fruity tea bread), there's no shortage of tasty treats to explore when trying Welsh cuisine.
Enjoy Family-Friendly Attractions
– Visit Folly Farm Adventure Park and Zoo, a fun-filled destination for the whole family.
– Explore the National Botanic Garden of Wales, home to beautiful gardens and the world's largest single-span glasshouse.
– Spend a day at Pembrey Country Park, where you can enjoy nature trails, play areas, and even go tobogganing on their dry ski slope.
13. Folly Farm Adventure Park and Zoo
Folly Farm Adventure Park and Zoo is a popular family-friendly attraction in Pembrokeshire, West Wales. This award-winning farm offers a range of activities for all ages, including a zoo with over 100 different species, such as lions, rhinos, giraffes, and penguins.
There are also various play areas both indoors and outdoors, where children can have fun and let off some steam. Folly Farm has been recognized for its excellence by receiving awards like "Best Animal Day Out" and "Best for Little Kids." It's no wonder that it has been voted the "Best Family Day Out in Pembrokeshire" not once but twice!
14. National Botanic Garden of Wales
The National Botanic Garden of Wales is a must-visit attraction in Carmarthenshire, West Wales. This beautiful garden offers a range of activities for visitors to enjoy. Take a leisurely stroll along the lakeside and explore the various walking trails that wind their way through the estate.
Inside, you'll find a stunning glass house, known as The Great Glasshouse, which is the largest single-span glasshouse in the world. Step inside and be amazed by the diverse array of plants from around the globe.
Don't miss out on a visit to the butterfly house where you can observe these colorful creatures up close. Whether you're looking for an educational experience or simply want to relax surrounded by nature, the National Botanic Garden of Wales has something for everyone.
15. Pembrey Country Park
Pembrey Country Park is a popular tourist destination in West Wales. The park offers a wide range of family-friendly attractions and activities for visitors of all ages to enjoy. One of the highlights is the golden sandy beach, which is perfect for sunbathing, picnicking, and building sandcastles.
For those who enjoy winter sports, there is also a dry ski slope and toboggan ride. Additionally, visitors can have fun playing a game of crazy golf or exploring the park's adventure play area.
With its beautiful surroundings and variety of activities, Pembrey Country Park is the perfect place to spend a day with family and friends.
Conclusion – Things to Do in West Wales
There's no shortage of adventure and exploration in West Wales. From stunning natural landscapes to historical sites, adrenaline-pumping activities to immersing yourself in Welsh culture, there is something for everyone.
So pack your bags and get ready for an unforgettable experience in the beautiful region of West Wales!
FAQs
1. What are some fun things to do in West Wales?
In West Wales, you can explore the coast of south-west wales, go on boat trips to see bottlenose dolphins, visit Pembrokeshire National Park and walk along the Wales Coast Path.
2. Are there any historical attractions in West Wales?
Yes, history lovers can step back in time at the great castles like Ceredigion and take a look at Iron Age artifacts at the National Library of Wales.
3. Is there any place for nature enthusiasts in West Wales?
Nature reserve areas such as Cardigan Bay Marine Wildlife Centre offer kite feeding activities and are perfect places for exploring beautiful landscapes.
4. Can I enjoy outdoor activities when visiting West Wales?
Absolutely! You'll find lots of fun outdoor activities suitable for all ages around West Wales such as exciting seaside fun at Tenby or Freshwater west.
5 .What unique spots should I not miss when visiting South-West part ofWale?
Do not miss Caldey Island located miles south off Tenby's coast and Pembrey Country Park which has over 30 rides and attractions open every day.
6 .Are there any popular visitor centers worth visiting on my trip?
You will be pleased by Cardigan Bay Marine Wildlife Centre; they work diligently with dolphin survey boat trips to collect data on bottlenose dolphins living around mid-Wales coastline.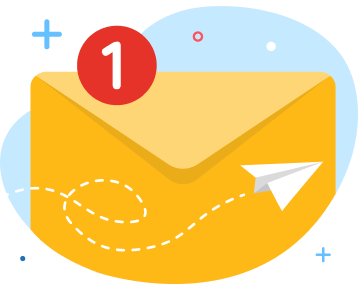 news via inbox
Nulla turp dis cursus. Integer liberos  euismod pretium faucibua