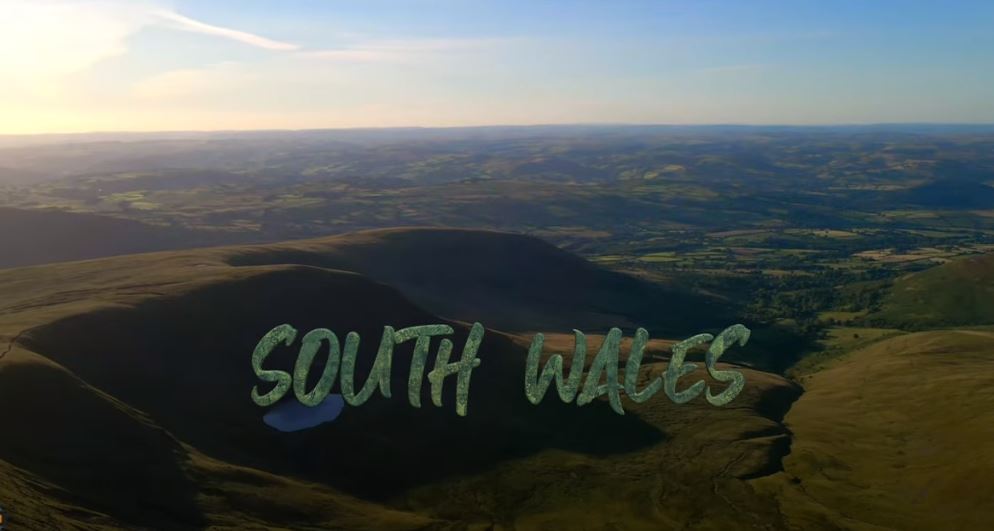 Things to Do in South Wales – Your Complete Guide to 36 Amazing Activities
South Wales offers travelers a wide range of activities and attractions to enjoy. From exploring medieval castles to adventuring in the rugged national parks, there are plenty of exciting things to do in South Wales.
This region of Wales contains some of the country's top destinations like the capital city of Cardiff and the popular seaside city of Swansea. In addition to urban attractions, South Wales is home to breathtaking natural beauty along the Pembrokeshire Coast and the rolling green hills of the Brecon Beacons National Park.
Whether you want to learn about Welsh history and culture or enjoy thrilling outdoor pursuits, South Wales has something to offer every type of traveler. This guide covers the essential experiences and top attractions in this diverse and fascinating region of Wales.
Key Takeaways
South Wales is a top destination for experiencing the diversity of attractions and activities this region of Wales offers.
Admire sweeping coastal scenery in the Gower Peninsula and Pembrokeshire.
Learn about Welsh history at museums like St Fagans and Big Pit.
Hike dramatic trails in the Brecon Beacons and Waterfall Country.
Find urban energy and culture in the cities of Cardiff and Swansea.
Zip line, ride vintage trains, or go book-browsing for unique adventures.
With jaw-dropping nature, interactive museums, exhilarating activities, and cultural discoveries, South Wales has something to attract any traveler.
Top Attractions in South Wales
South Wales is home to some of the country's most popular and unique attractions. Here are six of the top places to visit on a trip to this region:
1. St Fagans National Museum of History
Located just outside Cardiff, St Fagans is one of Europe's leading open-air museums. This 100-acre site features over 40 historic buildings from different periods in Welsh history, including farms, cottages, schools, chapels, and shops.
St Fagans provides an immersive experience into traditional Welsh culture and the day-to-day lives of past generations. Highlights include the 16th-century house from Rhyd-y-Car, an ironworker's house, and the Oakdale Workmen's Institute.
Costumed interpreters recreate activities like blacksmithing, gardening, and cooking using traditional methods. With both indoor and outdoor exhibits, St Fagans is one of the most popular family attractions in South Wales.
2. Big Pit National Coal Museum
The Big Pit National Coal Museum in Blaenavon lets visitors descend 90 meters underground to get a taste of life as a coal miner. After suiting up with a helmet and headlamp, you'll ride the pit cage down into the very tunnels where men labored for decades.
A former miner will guide you through the dark, narrow passages while explaining the difficult and dangerous work. Above ground, you can tour the old mining village and see the Pithead Baths where miners washed up after their shifts.
There are also engaging exhibits on the history, culture, and politics around Welsh coal mining. This educational and eye-opening visit is one of Wales' most fascinating museums.
3. Cardiff Castle
In the heart of the capital, Cardiff Castle is a must-see for any visit to South Wales. The castle has been an important site for over 2,000 years.
Medieval keep and walls, elaborate Victorian interiors, and extensive gardens make Cardiff Castle a diverse and exciting attraction. Walk along the castle walls for panoramic views of the city below. Tour the grand banquet hall, library, and decorative bedrooms from the 19th century.
The Norman keep has interactive exhibits bringing the Middle Ages to life. And don't miss a peaceful stroll through the picturesque castle gardens. With so much history and beauty, it's easy to spend hours at Cardiff Castle.
4. Rhossili Bay
For stunning ocean views, head to Rhossili Bay on the Gower Peninsula. This 3-mile golden sandy beach provides one of the best settings in South Wales.
Rhossili Bay offers plenty of room to spread out for sunbathing, swimming, surfing, or seaside walking. Near the north end, look for the ruins of St. Mary's medieval church.
Along the south end, scenic walking trails lead up to the Worm's Head, a narrow grassy promontory with spectacular cliffs. With its outstanding natural beauty and dramatic coastal landscape, Rhossili Bay is consistently ranked as one of the UK's top beaches.
5. Cardiff Bay
Cardiff Bay is where the modern waterfront has transformed the city's historic docklands. The Bay offers many dining, shopping, and entertainment options for visitors.
Take a boat trip around the Bay to see sights like the Penarth Marina and the iconic Wales Millennium Centre. Stop by the Norwegian Church, now an arts center with a cozy café. And view public art like the Cardiff Bay Barrage sculptural despite.
In the evenings, lights reflect colorfully on the rippling water. With so much to see and do right on the waterfront, an afternoon at Cardiff Bay is one of the top choices for things to do in the Welsh capital.
6. Principality Stadium
Watching a rugby match is a quintessential Welsh experience, and the best place to do it is at the massive Principality Stadium in Cardiff. Home of the Welsh national team, this 74,000-seat stadium regularly hosts international rugby matches with an electric atmosphere.
Local fans are passionate about rugby and will erupt when Wales scores. If your visit coincides, don't miss the opportunity to see a match. Stadium tours are also available on non-game days. Either way, the sheer size and atmosphere of Principality Stadium make this a must-do Cardiff highlight.
7. Gower Peninsula
Jutting into the sea west of Swansea, the Gower Peninsula contains over 20 miles of scenic coastal paths perfect for walking. The peninsula has numerous beaches, including Three Cliffs Bay which overlooks a striking rock archway and ruined castle.
Inland, craggy hills, lush forests, medieval churches, and small villages create a charming rural landscape. For amazing views, hike up Gower's highest point at Rhossili Down.
Stop for lunch in seaside villages like Mumbles or Port Eynon. And look for bottlenose dolphins playing offshore.
With its mix of pretty villages, Norman churches, sweeping vistas, and quiet walking trails, the Gower Peninsula is an essential destination on any South Wales itinerary.
8. National Museum Cardiff
Dedicated to Welsh art and history, the National Museum in central Cardiff is one of the city's top cultural attractions. The museum houses Wales' national collection of paintings, drawings, sculptures, and other artwork.
Must-see pieces include works by Monet, Renoir, Cézanne, and Wales' own Henry Moore. Galleries vividly illustrate Welsh culture and history from geological formations to the age of industry.
Kids love spotting dinosaurs and investigating the hands-on science exhibits. Free admission and a café make the National Museum a convenient Cardiff stop. Give yourself several hours to fully explore the wealth of artistic treasures here.
9. Caerphilly Castle
As the largest castle in Wales, Caerphilly Castle makes quite a majestic sight with its moat, fortified walls, and leaning tower. Built in the 13th century, this medieval stronghold was an impressive display of power.
Wander through the gatehouse and along the castle green, where exhibits recreate medieval life. Climb the famous leaning tower for panoramic views over the castle grounds and nearby lake. The extensive grounds allow kids to run and explore.
Events like battle reenactments bring the history alive. For both education and fun, Caerphilly Castle is an excellent South Wales attraction for families and medieval history buffs.
10. The Royal Mint Experience
At The Royal Mint Experience in Pontyclun, you can literally watch money being made! This interactive museum offers an inside look at coin production at the Royal Mint, one of the world's leading mints.
Step into the factory to see state-of-the-art coin production. Try lifting a gold bar and watch coins roll down the assembly line. Exhibits chronicle the Mint's 1,100-year history and display rare coins like a silver penny from King Alfred's reign.
Kids will especially enjoy designing and striking their own souvenir coin. The Royal Mint Experience offers an intriguing look at currency production past and present through interactive displays and fascinating processes.
11. Wales Millennium Centre
On the vibrant Cardiff Bay waterfront, the Wales Millennium Centre is home to performances by the Welsh National Opera and BBC National Orchestra of Wales. The Centre is an architectural showpiece itself, with an eye-catching bronze façade of open oval windows.
Inside, the main theater is a stunning showcase of Welsh art, crafts, and materials with a vaulted ceiling of rotating panels. With a diverse calendar of opera, ballet, contemporary dance, musicals, and more, the Centre draws art lovers from across the UK.
Come early to snap photos with the iconic letters spelling "Wales" outside. A performance at the magnificently modern Millennium Centre is a Cardiff highlight.
12. Castell Coch
Perched on a hillside overlooking Cardiff, the 19th century Castell Coch ("Red Castle" in Welsh) looks like a fairy tale fortress with its pointed towers and turrets. Designed by William Burges, this castle was built above the ruins of a medieval stronghold.
The lavish interiors feature extravagant wall and ceiling murals, stained glass, and ornate wood trim. Don't miss the vivid Music Room adorned with gilded dragons.
The grounds provide scenic walks through the oak-filled forest. With its magical setting and ostentatious Victorian design, Castell Coch is one of the most distinctive and photogenic castles in Wales.
Outdoor Activities in South Wales
In addition to its top attractions, South Wales offers abundant opportunities for outdoor recreation. Here are six ways to experience the region's phenomenal natural landscapes:
1. Hiking in the Brecon Beacons National Park
With rugged hills, moorlands, and mountains, the Brecon Beacons National Park is a hiker's paradise. Climb the imposing Pen y Fan for panoramic views. See cascading waterfalls on the Four Waterfalls Walk. Or trek part of the Beacons Way long-distance trail.
The park has routes suitable for all skill levels. Hike through sleepy villages, open grassy hillsides, and rocky trails. Look for awe-inspiring vistas and Neolithic artifacts along the way. Brecon Beacons has some of Wales' most scenic hiking routes, especially popular in autumn when the hills blaze with color.
2. Explore the Wales Coast Path
For an epic coastal adventure, head to the Wales Coast Path. Stretching 870 miles around the entire coastline, this famous long-distance trail passes cliffs, bays, forests, and historic towns. Walk a small section or an overnight leg.
The Pembrokeshire coast has particularly dramatic clifftop hiking with far-reaching sea views. Or discover hidden coves and sandy beaches along the Gower Peninsula. Watch for dolphins offshore as you traverse this iconic coastal trail with diverse landscapes around every turn.
3. Take a ride on Blaenavon's Heritage Railway
All aboard a 19th-century steam train on the Blaenavon Heritage Railway. This restored narrow-gauge line once transported coal and workers; now it carries visitors on a scenic ride through the Welsh hills.
The short but steep climb along a gravity-defying incline offers stunning valley views. Traversing old rail cuts and tunnels, the train takes you back in time to the Industrial Revolution era.
Kids especially love the experience of a vintage train ride. For a family-friendly journey into Wales' transport history, all highlighted by great scenery, a ride on the Blaenavon Heritage Railway is a memorable choice.
4. Visit the Vale of Neath
South of Brecon Beacons lies the green Vale of Neath, dotted with woodlands, waterfalls, and ruins. Hike up to visit Craig y Ddinas, a 19th-century abandoned stone castle crowning the hilltop.
Climb over tree roots and mossy boulders to reach Melincourt Falls, an enchanting segmented waterfall cascading down the forest slope. At Aberdulais Falls, see the Dulais River plunge through the trees.
With its diversity of natural attractions all located near each other, the Vale of Neath is a convenient and scenic area for outdoor fun.
5. Brecon Mountain Railway
At the Brecon Mountain Railway, you can ride vintage locomotives through the Welsh countryside. This preserved railway carries passengers in comfortable 1950s-era railcars along the scenic Pontsticill Reservoir.
Kids will be thrilled by the sights and sounds of these classic trains, including hissing steam engines. For a tranquil ride highlighting South Wales' beautiful lakes and greenery, book a trip on the Brecon Mountain Railway.
6. Margam Park
Escape to the sweeping countryside and dense woods of Margam Park. The 1,000-acre estate has an extensive network of walking trails past lakes, gardens, and a restored orangery.
Kids will love getting lost in the towering tree house and adventure playground. Deer grazing across the lawns adds to the tranquility.
With fresh air and farther-reaching views, Margam Park is an idyllic place to enjoy South Wales' natural splendor.
Cultural Experiences in South Wales
Beyond the natural landscape, South Wales offers many opportunities to discover the region's rich culture and heritage. Here are six ways to experience the local culture:
1. Visit Swansea and the Gower Peninsula
As Wales' second largest city, Swansea has a vibrant cultural scene alongside sandy beaches and seaside charms. Stroll the sweeping waterfront promenade or explore Swansea Market filled with local wares.
Treat yourself to afternoon tea at Morgan's Hotel, a classic Georgian building. Then head to the Gower Peninsula to discover traditional Welsh life in picturesque villages centered around medieval churches.
Don't miss the excellent Gower Heritage Centre introducing the area's history and legends.
2. Explore Cardiff, the Capital City of Wales
No trip to South Wales is complete without visiting the dynamic capital, Cardiff. Check out the elaborate Victorian shopping arcades, then stop for a pint in one of the city's oldest pubs. Cheer on the crowds at Principality Stadium, or catch live music at an intimate gig.
The innovative Wales Millennium Centre is home to theater, opera, and dance. And Cardiff Bay offers endless waterside dining and strolling options. With its urban energy and rich mix of cultural sights, Cardiff provides endless options for visitors.
3. Discover the History of Swansea
Dating back to medieval times, Swansea has many stories to tell. Walk the remains of Swansea Castle where backdrops recount its long history.
Tour the Glynn Vivian Art Gallery which houses Swansea's art collection in a strikingly renovated 1911 building. Or visit the old copperworks now hosting the National Waterfront Museum covering the area's industrial legacy.
Don't miss Plantasia, an indoor tropical paradise in the historic Parc Botanical Gardens. With its diversity of museums and historic sites, Swansea brings South Wales's history alive.
4. Spend a day at St Fagan's open-air museum
Step back in time at the fascinating St Fagans National Museum of History near Cardiff. This recreated village houses over 40 historical buildings from across Wales, staffed by guides in period costumes.
Sample traditional recipes in the Bakery. Watch weavers, blacksmiths, and cloggers demonstrate their trades. Stroll through the former St Fagans Castle formal gardens.
Kids will love getting hands-on in the Rhydicfa Farm exhibit. Immersing you in Welsh heritage and crafts, St Fagans is the perfect cultural complement to South Wales' natural wonders.
5. Explore the market town of Llangollen
Nestled along the River Dee, compact Llangollen has an old-world charm. Cross the scenic Llangollen Bridge and walk the canal towpath or riverside trails.
Sample cheeses, chocolates, and Welsh specialties at independent shops around the lively weekly market. For evening entertainment, head to the Llangollen Folk Festival or the International Musical Eisteddfod.
With its small-town character and friendly culture, Llangollen is a relaxing corner of North Wales.
6. Visit Waterfall Country in the Brecon Beacons
In the western Brecon Beacons, cascading waterfalls tumble through lush green forest. The best way to experience Waterfall Country is by walking between the scenic cataracts.
Hike to the thundering Sgwd yr Eira and multi-stepped Porth-y-rhyd. At Ystradfellte, four waterfalls converge in a sandstone gorge. Kids will especially enjoy wading and exploring around the pools and rapids below each waterfall.
With lush wooded trails between dozens of waterfalls, this corner of the Brecon Beacons is a magical place to visit.
Unique Adventures in South Wales
For those seeking one-of-a-kind thrills and experiences, South Wales offers many adventurous activities beyond the ordinary tourist attractions. Here are six unique adventures to enjoy in the region:
1. Zip down the fastest zipline in the world
At over 100 mph, Zip World Velocity in the mining valleys is officially the fastest zipline on the globe according to Guinness World Records.
Strapped prone to the zip line, you'll soar downhill at exhilarating speeds taking in the views across the canyon. This extreme adrenaline rush is worth a special trip to the Penrhyn Quarry area.
Zip World offers other heart-pounding options too like underground trampolining and net walks across cavernous voids.
2. Go coasteering along Wales' rocky coastlines
For an adventurous combination of climbing, swimming, and scrambling along the rugged shoreline, join a coasteering excursion. With wet suits and helmets, you'll traverse the rocky Welsh coast by climbing and leaping off cliffs into the sea below.
Guides lead you through open water swimming and risky but thrilling spots. It's an unforgettable way to experience the Wales coast up close and personal. Popular spots include Abereiddy and Mwnt.
3. Ride the Ffestiniog Railway
Travelling through Snowdonia on a historic narrow-gauge railway is a memorable experience. The Ffestiniog Railway opened in the 1830s to transport slate down to the coast.
Today, you can ride restored steam engines and traditional carriages on the 13.5-mile line from Porthmadog to Blaenau Ffestiniog. Passing lakes, forests, villages, and mountain vistas, this heritage railway journey brings Welsh history to life in stunning style.
4. Spot dolphins on a tour of Cardigan Bay
Get out on the water in Cardigan Bay for a good chance of seeing wild bottlenose dolphins frolicking around the boat. Local companies like Bay To Remember offer small-group dolphin-watching trips with marine biologists onboard.
The busy pods surfacing alongside the boat make for an incredible up-close wildlife encounter. Along with dolphins, you may spot harbor porpoises, grey seals, seabirds, and more. A Cardigan Bay dolphin safari makes for a memorable coastal excursion.
5. Stop by at a Welsh festival
From traditional Celtic music to food fairs, Wales hosts an exciting calendar of cultural festivals all year long. In summer, don't miss the Tafwyl open-air festival celebrating Welsh language and cuisine in Cardiff.
For winter magic, Brecon dazzles with an annual lantern parade. Or visit during Festival No. 6 for art, music, and creativity transforming Portmeirion. Festivals are a great way to fully immerse yourself in authentic Welsh culture.
6. Explore the bookshops in Hay-on-Wye
Bibliophiles flock to the tiny town of Hay-on-Wye, considered one of the world's biggest concentrations of second-hand bookshops. Across over 20 bookstores, you'll find any genre imaginable from rare first editions to discounted paperbacks.
The delightful village also hosts the internationally famous Hay Festival each May, with author talks, book signings, concerts, and more. For literature lovers, browsing Hay's bounty of books makes for a charmingly unique Welsh adventure.
Coastal and Natural Delights in South Wales
With over 740 miles of shoreline, South Wales is blessed with a wealth of captivating coastal scenery and marine wildlife. Here are six ways to discover the best coastal and natural attractions:
1. Chill out on the beaches of Pembrokeshire
Endless stretches of sandy beaches await along the Pembrokeshire Coast. Sunbathe on Tenby's North Beach, with pastel-colored Georgian buildings behind. Or watch the sunset over dramatic cliffs from Manorbier Beach.
Secluded Barafundle Bay delights with rocky arches and turquoise waters. Head to Whitesands Bay for world-class surfing waves. With so many options, Pembrokeshire has something for every beach lover.
2. Visit the Italianate Village of Portmeirion
On the edge of Snowdonia, the picturesque Italian-style village of Portmeirion looks straight out of a fairy tale. Designed by architect Clough Williams-Ellis, the brightly painted villas, piazzas, and campanile bell tower beautifully contrast the surrounding Welsh landscape.
Wander the winding pathways overlooking the estuary, admiring the exotic gardens and architectural details. Portmeirion's fanciful design makes this coastal village truly one-of-a-kind.
3. Explore Anglesey, Wales' largest island
Connected by two bridges, the Isle of Anglesey offers miles of scenic coastal walking trails past rugged cliffs, quiet coves, and sandy beaches. Follow the 125-mile Anglesey Coastal Path watching for bluebell woods, flower-filled meadows, and wildlife along the way.
Don't miss the photogenic South Stack Lighthouse standing on a secluded sea cliff. For a tasty reward, indulge in famous Menai mussels or other local seafood. Discovering this island paradise feels worlds away from the mainland.
4. See Puffins and other seabirds in Wales
Wales provides excellent opportunities for spotting adorable Atlantic puffins and other seabirds during the breeding season. Head to puffin hotspots like Skomer Island, where trails run through colonies of breeding birds.
Or take a boat trip from Cardigan to catch puffins and guillemots socializing on the water. For massed ranks of nesting birds on sea cliffs, visit Bardsey Island or South Stack Cliffs on Anglesey. Seeing puffins' bright beaks and waddling on land is a delight.
5. Explore the medieval castle and town walls in Conwy
The well-preserved walled town of Conwy offers a journey back to medieval Wales. Walk high along the town walls circling the entire village for panoramic views of marinas and Snowdonia peaks.
Conwy Castle is one of Wales's most impressive fortresses, with high corner turrets peeking above the village. With a quaint harbor and houses dating back to the 13th century, time seems to stand still within Conwy's barricades.
6. Explore the giant cathedral in St. David's, Britain's smallest city
In adorable St. David's, St. David's Cathedral towers over the streets with its tall spire and copper roof. Dating from the 12th century, the soaring structure impresses with intricate ceilings and historic shrines.
Outside, stroll the Cathedral Close within the old defensive walls. Wander the lanes of Britain's smallest city, past shops, pubs, and coastal scenery. For outstanding culture, scenery, and heritage, St. David's packs an outsized punch.
Conclusion – Things to Do in South Wales

South Wales offers an abundance of top attractions, outdoor activities, cultural experiences, unique adventures, and natural coastal beauty for travelers to discover.
With rugged natural landscapes like the Brecon Beacons and Pembrokeshire Coast, South Wales excels for scenic hiking, beachgoing, and outdoor pursuits.
Urban hubs like Cardiff and Swansea provide a vibrant dose of Welsh city culture, while historic sites like Caerphilly Castle and St Fagans transport you back in time.
Adventure seekers will find one-of-a-kind thrills like coasteering, zip lining, and puffin spotting.
And foodies can indulge in local cuisine, from traditional dishes to fresh seafood.
With its diversity of landscapes and experiences, South Wales has something to offer every type of traveler. Exploring this region provides an immersive glimpse into quintessential Welsh history, culture, and natural beauty.
Visiting South Wales – FAQs
Where is South Wales located?
South Wales occupies the southern portion of Wales in the west of the United Kingdom. It stretches from Pembrokeshire in the west to Monmouthshire in the east, and includes counties like Cardiff, Swansea, and the Brecon Beacons.
What is the best time of year to visit South Wales?
The summer months from June to August offer the most pleasant weather, but also more crowds. For fewer people and lower prices, visit in the spring or fall. The countryside is exceptionally lovely in spring when flowers bloom. Autumn brings vibrant colors to the rolling hills.
What is the main airport for South Wales?
Cardiff Airport is the largest and most convenient airport for visitors, located just 12 miles outside central Cardiff. Many European and UK cities offer direct flights. Alternatively, Bristol Airport in neighbouring England has more intercontinental connections.
What are the top attractions in South Wales?
Must-see attractions include Cardiff Castle, St Fagans open-air museum, Caerphilly Castle, the Pembrokeshire Coast, the Gower Peninsula, Brecon Beacons National Park, the lively cities of Cardiff and Swansea, and the mining history site Big Pit.
What outdoor activities are popular in the region?
South Wales is renowned for hiking, especially scenic trails in the Brecon Beacons. The excellent Wales Coast Path runs along dramatic shorelines. Adrenaline sports like coasteering, surfing, and zip lining take advantage of the landscape. Journeys on historic railways like the Ffestiniog Railway and Brecon Mountain Railway are also memorable outdoor adventures.
What kind of food can I find in South Wales?
Traditional Welsh dishes like lamb stew, Caerphilly cheese, leek soup, and Welsh cakes feature heavily. Fresh local seafood is also popular, including cockles, mussels, and oysters from the coast. Indian cuisine and vegetarian options are plentiful in the cities.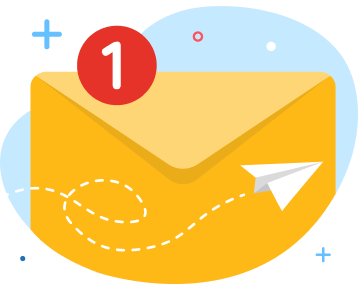 news via inbox
Nulla turp dis cursus. Integer liberos  euismod pretium faucibua