40 Top Things to Do in Wales in 2023: Top Attractions, Castles and Outdoor Activities
There are endless things to do in Wales with the country's incredible diversity of landscapes, rich cultural heritage, and wealth of attractions. From snow-capped mountains to colorful coastal villages, castles that transport you back in time to days of kings and conquests, and adrenaline-pumping outdoor activities, Wales truly has something for everyone.
This guide will highlight the top 21 things to do in this small but mighty country in the United Kingdom.
Exploring the capital city of Cardiff, getting lost in history at Conwy Castle, breathing in fresh ocean air while hiking Pembrokeshire Coast National Park, and learning about centuries of Welsh heritage at the St Fagans National Museum are just a few of the experiences you can have.
Whether you want to relax on golden beaches, sample authentic Welsh dishes, or have an adventure on ziplines and mountain trails, Wales won't disappoint. Get ready to be awestruck by thunderous waterfalls, enchanted by harp music, and charmed by the warm Welsh hospitality you'll encounter everywhere you go.
Key Takeaways
With so much to see and do, Wales provides a world of amazing experiences. Here are the key takeaways to remember:
An outdoors enthusiast's wonderland awaits in the national parks with hiking, biking, waterfall rappelling, and more
Step into the past by exploring the mighty medieval castles like Caernarfon and Conwy
Attend a musical or opera at the majestic Wales Millennium Centre in the capital of Cardiff
Savor the fresh-caught seafood and sample Welsh delicacies from lamb dishes to scones
Cruise to offshore islands for incredible close encounters with seabird colonies and marine life
Ride vintage steam locomotives along scenic railways like Ffestiniog for sensational scenery
From mountains cloaked in mist to storybook villages perched by the sea, captivating Wales will sweep you away on an unforgettable adventure.
1. Top Attractions in Wales
Wales captivates visitors with its wealth of top attractions and destinations. From towering mountains cloaked in mist to storybook villages perched by the sea, here are some of the must-see places:
Explore Snowdonia National Park
The jewel in Wales' crown, Snowdonia National Park is an outdoor playground set against craggy peaks, cascading waterfalls, and mirror-like lakes. Don't miss climbing Mount Snowdon on the Llanberis Path for mind-blowing panoramas.
Or take the Snowdon Mountain Railway to reach the summit with less effort. Hikers will love the scenery on trails like the Miners Track and loafers can meander through villages like Beddgelert oozing charm.
Marvel at Portmeirion
This fantastical Italianate village on the coast resembles a movie set with its pastel buildings, campanile tower, ornate bridges, and piazzas framed by palm trees. Built between 1925 and 1975, it's a photographer's dream. Don't miss the historic hotel, sandy beach, woodland trails, and novelty shops filled with gifts and souvenirs.
Walk the Pembrokeshire Coast Path
Step into a picture postcard while hiking the Pembrokeshire Coast Path National Park where the cliffs, strands, and sea caves of Wales' western edge come alive.
Take it easy with short jaunts between fishing hamlets or challenge yourself to complete part of the 186-mile trail. Highlights include the cathedral-like arched cave at Green Bridge of Wales and razor edges of The Knave.
Shop in Hay-on-Wye
Bibliophiles rejoice! The tiny town of Hay-on-Wye hosts the world's largest second-hand bookshop with over 1 million dusty tomes packed into maze-like stores. Beyond books, you'll find boutique shops, art galleries, and cozy cafés lining the streets. Hay also hosts the famous Hay Festival each summer, drawing writers and thinkers from across the globe.
With rugged natural beauty, cute seaside towns, imposing castles, and adrenaline-pumping adventures, Wales promises experiences to delight all who visit. These top attractions give just a taste of what this small country offers and the many wonders that await around every bend.
2. Must-Visit Castles and Historical Sites
With over 600 castles dotting its landscape, Wales is a treasure trove for history buffs. Step back in time as you explore these majestic fortresses and ancient sites:
Visit Conwy Castle
Dramatically set on a rock overlooking the sea, Conwy Castle is one of the most impressive in Wales. Built by Edward I during his conquest, it still retains its iconic eight towers and outer walls. Don't miss the chance to walk along the battlements and transport yourself to medieval times. Time your visit to also explore quaint Conwy town with its castle-lined harbor.
See Caernarfon Castle
Another of Edward I's formidable castles, Caernarfon cuts an imposing figure along the River Seiont. Declared a UNESCO World Heritage Site in 1986, it's famous for its polygonal towers and colored stone bands evoking the Flag of Wales. In summer, it hosts historical re-enactments transporting you back to its war-torn past.
Tour Caernarfon Castle
The largest of Edward I's Iron Ring of castles, Caernarfon easily captures the imagination with its scale and intricate architecture. Walking along the parapets and passageways conjures vivid images of bloody battles, mythical legends, and the investiture of Charles as Prince of Wales in 1969. Don't miss the Eagle Tower and Queen's Tower for stunning views.
Marvel at Beaumaris Castle
Sitting on the Isle of Anglesey surrounded by a moat, the unfinished Beaumaris Castle is still a site to behold with its concentric walls, towers, and arrow loops. Visitors can admire the symmetrical beauty while learning about its fascinating past as a line of defense and today's efforts to conserve the UNESCO World Heritage castle.
Explore Pembroke Castle
Birthplace of King Henry VII, storied Pembroke Castle impressively withstands the test of time with its meandering stone walls, cavernous keep, and towering gatehouse. Walk the fortress grounds or descend deep into the chalk-carved caves for an unforgettable experience. Time permitting, venture into Pembroke town to see St. Mary's Church housing the slate tomb of Henry VII's mother.
Must-visit Castles and Historical Sites
For the ultimate Welsh medieval experience, visiting these UNESCO castles allows you to rewind time and immerse yourself in the Age of Kings.
3. Cultural Experiences and Events
Beyond its natural splendour, Wales wows visitors with its vibrant arts, cultural festivals, and cosmopolitan cities.
Take in the Arts at Wales Millennium Centre
On Cardiff Bay, the striking Wales Millennium Centre hosts performances from West End musicals to Welsh drama and dance. Admire the modern architecture before watching a show at the main Donald Gordon Theatre or intimate Weston Studio. The onsite shops and restaurants make it easy to complete a night out.
Explore Cardiff
As the capital, Cardiff provides a lively dose of culture with its Edwardian arcade shopping, museums, live music pubs, and diverse dining. Must-sees include explore Cardiff Castle and its Roman walls, the National Museum showcasing Welsh art and history, and the buzzing Cardiff Bay area with its waterside parks and attractions.
Visit the National Museum Cardiff
This excellent museum offers an overview of Wales' complex history and culture. Highlights include the Evolution of Wales exhibit showcasing geology and archaeology, extensive art collections, and the heartbreaking World War I trenches experience. Pop into the gift shop for souvenirs celebrating renowned Welsh poets and artists.
Experience the Urdd Eisteddfod
For a quintessential Welsh experience, try to catch the annual Urdd National Eisteddfod. This Welsh cultural festival travels around the country featuring dance, music, art, and poetry competitions for youth in Welsh and English. Even non-speakers will be impressed by the costumes, community spirit, and performances.
Browse St Fagans National Museum
This sprawling open-air museum depicts life in Wales throughout history via farmhouses, cottages, shops, a school, and other buildings relocated from around the country. Wander through the different eras and experience blacksmithing, weaving, and other traditional crafts through demonstrations.
Immersing yourself in the arts, attractions, and festivals allows you to truly understand the culture and heartbeat of Wales.
4. Taste of Wales
Beyond its natural and cultural bounty, Wales entices visitors with its delicious local cuisine. Be sure to try these iconic foods and drinks:
Sample Welsh Rarebit
This savory cheese-based dish holds iconic status across Wales. Made from a creamy cheese sauce seasoned with ale, mustard, or tomatoes poured over bread and toasted, Welsh rarebit makes a comforting meal any time of day. Try both traditional and gourmet versions at pubs and restaurants.
Tuck into Fish and Chips
Thanks to its extensive coastline, Wales excels at fresh fish and chips. Haddock and cod caught in Welsh waters get battered and fried to crispy perfection. Look for award-winning chip shops in coastal towns like Swansea, Aberystwyth, and Llandudno, or go upscale at restaurants like The Chippy in Cardiff.
Feast on Lamb Dishes
Wales' plentiful sheep and verdant pastures produce incredible lamb. Seasonal dishes like herb-crusted roast lamb and lamb hotpot with leeks and potatoes exemplify traditional cuisine. Don't miss lamb cawl, a hearty stew, and of course lamb roasted whole for Easter.
Savor Welsh Cakes
These small round griddled treats hold pride of place on Welsh dessert trolleys. Somewhere between a pancake and a scone, Welsh cakes get sprinkled in sugar or jam. Grab one with your coffee or take home a package. Pair with cups of steaming Welsh tea for full flavor.
Quench with Craft Beers
Wales' thriving craft brewery scene produces award-winning ales. Try locally-made brews on tap at pubs or visit breweries like Tiny Rebel in Newport and Boss Brewing in Swansea. Look for native ingredients like Welsh honey and wild hops in refreshing beers and ales.
Enjoy Coastal Seafood
With a seafood bounty from the Irish Sea and Atlantic Ocean, dishes like smoked salmon, seared scallops, moules frites, and Welsh lobster are divine. Seafood shines at cafes in coastal towns like Aberaeron and at restaurants in Cardiff and Swansea.
Through its hearty traditional dishes and contemporary culinary creativity, Wales nourishes both body and soul.
5. Outdoor Adventures
From ziplining to coastal kayaking, Wales delivers nonstop adventure and adrenaline-pumping activities. Get your heart racing with these thrilling experiences:
Zip Lining at Zip World
Soar over former slate caverns on Zip World's zip lines in Snowdonia for an incredible adrenaline rush. The giant Velocity 2 zips riders nearly 2 miles at up to 100 mph! With underground trampolining and sky-high net walks, Zip World pushes boundaries all day.
Rappel Waterfalls with Peak Pursuits
For high-energy exploits, join Peak Pursuits to abseil down thundering waterfalls in the Brecon Beacons. Cascade-hop at Sgwd Isaf Clun-Gwyn with its 300-foot falls or tackle the precipitous drop at Sgwd yr Eira. Guides provide expert safety oversight for beginners and pros.
Kayak the Coastline with Edge Exploration
See the stunning Pembrokeshire coastline from the water while kayaking sea caves and arches. Pembrokeshire Coastal Adventures leads trips for all levels that get you up close to dramatic cliffs, rock formations, and marine life. With camping or B&B stays, turn it into a multi-day adventure.
Coasteer Tides and Cliffs
Jump off cliffs, ride waves, climb sea stacks, and explore caves around the Gower Peninsula on a customizable coasteering adventure with Tides and Cliffs. Let experienced guides lead you through an unforgettable wet suit and helmet-clad experience in the rugged coastal environment.
Off-Road in Brecon Beacons
Take a 4×4 off-roading over some of the most challenging terrain in the UK with Brecon Beacons Adventures. Specializing in group adventures, they lead Discovery Tours scaling steep, rocky tracks with adrenaline-pumping stream crossings. Expect amazing vistas after conquering the summits.
For an action-packed experience, Wales' mountains, valleys, rivers, and shores offer heart-thumping thrills guaranteed to get your blood pumping.
6. Quaint Towns and Villages
Beyond its bustling cities, Wales charms visitors with atmospheric towns and villages dotted across valleys, cliffs, and rolling green hills.
Marvel at Aberystwyth
This lively seaside university town entrances visitors with its colourfully painted seafront houses, cliffside ruins, and sandy beaches. Snap photos of Aberystwyth Pier, graze the stalls at the Farmers Market or catch a show at the historic Arts Centre. Fuel up at one of the local cafes.
Wander Llangollen
Set on the banks of the River Dee beneath the mysterious Castell Dinas Bran, the petite town of Llangollen has Victorian charm. Cross the medieval stone bridge and enjoy riverside walks, steam train rides on the Llangollen Railway, and browsing shops filled with Welsh products and antiques.
Explore Betws-y-Coed
Situated at the convergence of three river valleys, Betws-y-Coed makes the perfect base for exploring Snowdonia. Meander along rivers and waterfalls, hike mountain trails or enjoy Alpine-style lodges and top-notch dining. Don't miss 11th-century St Michael's Church framed by mossy trees.
Relax in Tenby
Enchanting Tenby transports visitors back in time with its medieval town walls, pastel-hued Georgian buildings, and flower-lined streets. Relax on award-winning beaches, browse boutiques, admire the Norman-era church, and indulge in fresh seafood right from the harbor.
Discover Portmeirion
This idyllic Italianate village designed by architect Clough Williams-Ellis blends colorful architecture with lush gardens. The unusual setting has long attracted artists and celebrities like Noël Coward. Stroll the piazza, woodland trails, and sandy beach before browsing the novelty shops.
Quaint Towns and Villages in Wales
Wales' postcard-pretty towns and villages highlight the country's diversity, beauty, and inimitable charms.
7. Scenic Train Rides
All aboard for scenic journeys across Wales by vintage steam train and modern locomotives. These rail excursions showcase the country's most spectacular landscapes and landmarks:
Ride the Ffestiniog Railway
This heritage railway built in the 1830s transports riders into Wales' slate-mining past. The narrow gauge steam train chugs 13.5 miles through the heart of Snowdonia, climbing 700 feet from the coast at Porthmadog to Blaenau Ffestiniog in the mountains. Marvel at the quarry views along the way.
Take the Snowdon Mountain Railway
Opened in 1896, this striking rack and pinion railway scales the 3,560 feet to the summit of Mount Snowdon, delivering sky-high views of Snowdonia National Park. Due to the extreme grade, the train's RVenger engines are especially designed to handle the climb through cliffs and precipices.
All Aboard the West Highland Line
Operated by ScotRail, this stunning train route crosses from Scotland over 100 miles to England while passing through north Wales. After crossing the River Conwy, you'll be rewarded with coastal panoramas taking in Harlech Castle, the Cambrian Mountains, and more.
Climb Aboard the Vale of Rheidol
Running between Aberystwyth and Devil's Bridge, this scenic narrow gauge railway built in 1902 follows the winding Rheidol Valley to an incredible waterfall. The steam trains allow you to soak up Aberystwyth's coastal scenery before heading inland through woods and farmland.
Llangollen Railway
This restored standard gauge steam line along the River Dee offers vintage train experiences like cream tea services and murder mystery rides. For the best valley views, opt for the driver's perspective from the front of the train. Popular events include Thomas the Tank Engine visits.
Exploring Wales by rail allows you to sit back and savor the sensational landscapes zipping by your window.
8. Wildlife Encounters
Home to an array of animals and ecosystems, Wales provides opportunities to spot incredible species across its skies, shores, and land.
See Puffins on Skomer Island
Each spring, thousands of colorful Atlantic puffins flock to Skomer Island off the Pembrokeshire Coast to breed. Visitors can tour the island on foot or by boat to watch puffins, razorbills, guillemots and other seabirds up close. Grey seals and dolphins are also frequently sighted.
Spot Dolphins in Cardigan Bay
Cardigan Bay off the Welsh west coast boasts the largest population of bottlenose dolphins in the UK. Join an eco-cruise like those run by New Quay Dolphin Spotting Boat Trips for almost guaranteed sightings as dolphins surface and play. Keep an eye out for porpoises too.
Birdwatch Across Wales
From mountain birds of prey to wetland waders, Wales provides endless birdwatching. Spot red kites circling high above Powys, colorful puffins on Grassholm Island, and over 300 species at Ynys-Hir RSPB Reserve near Snowdonia. Even city parks like Swansea's Clyne Gardens attract birdlife.
Look for Red Squirrels
See Britain's cutest natives, red squirrels, at places like Brown Moss Nature Reserve in Mid-Wales, the Dyfi Osprey Project near Snowdonia, and Red Squirrel Central on Anglesey. Feeders are set up to attract these now rare, protected species for photographs.
Seal Spot at Donna Nook
Each autumn, Atlantic grey seals arrive at Donna Nook National Nature Reserve on the Lincolnshire coast to give birth. An underwater viewing area lets you watch seals swimming gracefully before popping up onto sandbanks near the footpath. Offspring stay several weeks.
Getting back to nature through wildlife watching showcases Wales' incredible biodiversity. Keep your eyes peeled all across the country!
Conclusion – Top Things to Do in Wales
From snow-capped peaks to colorful villages, Wales packs countless wonders into its small borders. When planning your trip, be sure to include:
Outdoor Adventures like hiking Snowdonia, kayaking the coast, or conquering adrenaline-pumping activities
Exploring the country's many imposing castles and historic sites like Caernarfon and Pembroke
Getting a taste of Welsh culture through arts experiences at the Wales Millennium Centre and National Museum
Sampling authentic dishes from Welsh lamb to iconic seafood
Wandering the streets of charismatic towns like Tenby and Betws-y-Coed
Spotting puffins and seals on boat tours
Riding the rails of scenic train lines like Ffestiniog Railway
With its diversity of landscapes, rich history, and cultural traditions, captivating Wales offers an experience like no other. Its rugged beauty and warm hospitality will beckon you back time and again.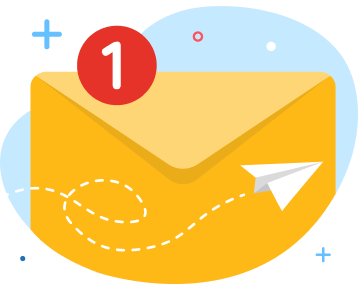 news via inbox
Nulla turp dis cursus. Integer liberos  euismod pretium faucibua