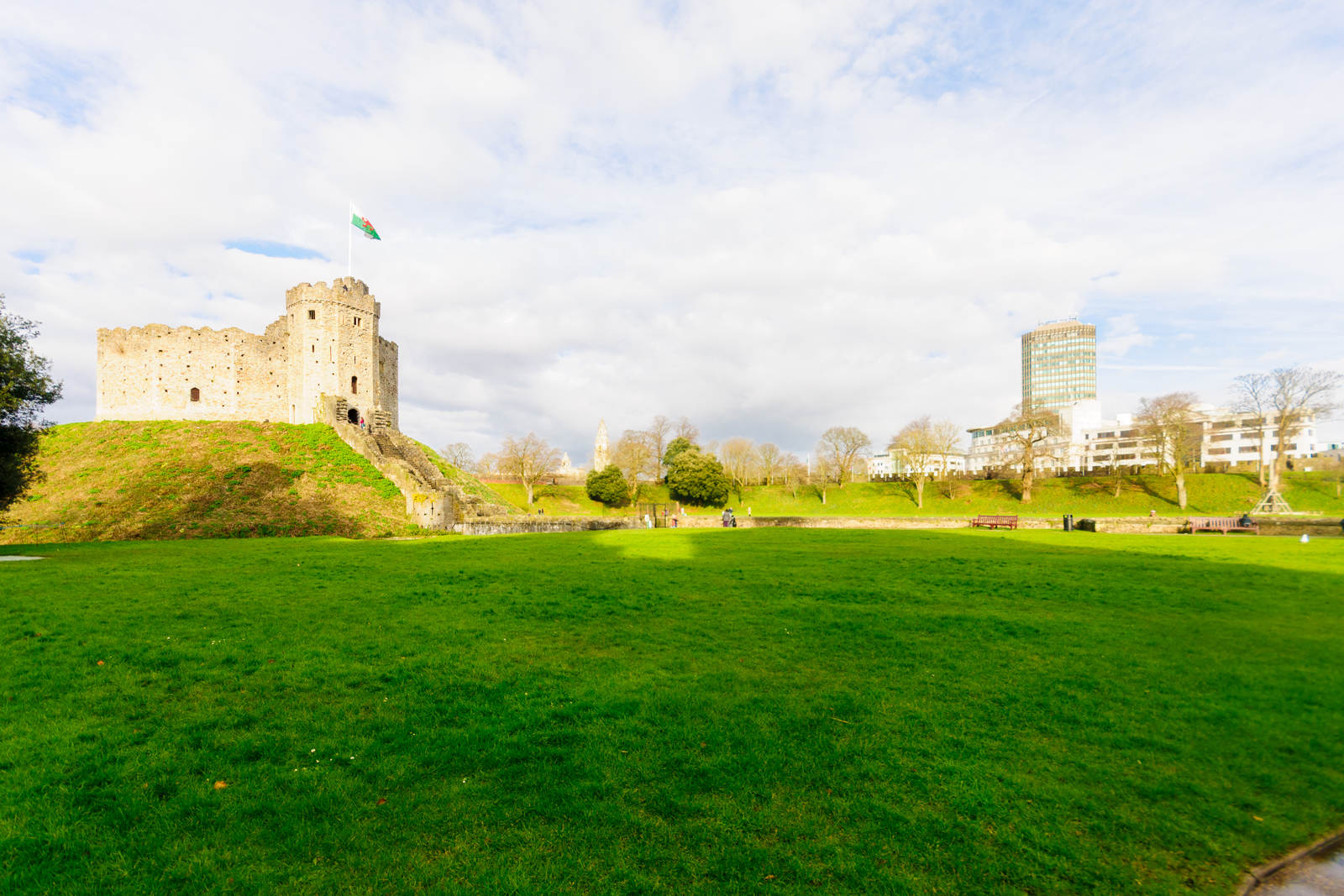 The 20 Best Things to Do in Cardiff Wales for All Budgets and Interests
There are unique things to do in Cardiff, Wales, that you would not find in other cities in the country. With its fairytale castles, world-class museums, beautiful parks, and lively city center, Cardiff offers a plethora of exciting things to do for travelers. As the spirited capital and largest city in Wales, Cardiff boasts cosmopolitan flair with historic charm.
From cheering on sports at the iconic Principality Stadium to tasting your way through the Victorian Arcades, Cardiff dazzles visitors with its diversity. The revitalized Cardiff Bay area beckons with contemporary bars and restaurants, while the ancient walls of Cardiff Castle whisk you back to medieval times.
Nature lovers can explore lush green Bute Park or stroll the Cardiff Bay Trail for fresh air and gorgeous views. Families will enjoy getting hands-on at Techniquest or immersing in heritage at the open-air St Fagans museum.
Whatever you fancy doing, Cardiff offers an alluring array of attractions, activities, and sights waiting to be discovered.
Key Takeaways
Don't miss the wealth of things to see and do in captivating Cardiff.
Tour the magnificent Cardiff Castle and other architectural gems like the City Hall
Relax at scenic green spaces including Bute Park and the Cardiff Bay Trail
Explore Welsh history and culture at the National Museum and open-air St Fagans
Wander the lively Cardiff Bay area with shops, restaurants and entertainment
Experience hands-on fun at family-friendly attractions like Techniquest
Shop the quaint 19th-century indoor shopping arcades
Catch rugby, football or events at the iconic Principality Stadium
Enjoy Cardiff's thrilling nightlife from theater to music venues
With its diversity of attractions, rich history, and modern excitement, Cardiff offers an incredible getaway for all interests.
1. Marvel at Cardiff Castle
Rising majestically above the city, the mesmerizing Cardiff Castle transports you back over 2,000 years through its complex history. The original Roman fort later became a Norman keep in the 11th century, forming the core of this fantastic medieval castle. In the mid-19th century, it underwent a dazzling Victorian Gothic Revival transformation by architect William Burges.
His lavish designs added sumptuous interiors and ornate facades like the famous Clock Tower. A self-guided audio tour leads you through the luxurious mansion and into the earlier castle ruins.
Kids love exploring the wartime shelters while adults admire the exquisite murals and stained glass. Don't miss the scenic views of the city from the keep.
With so much to uncover, you'll want to spend a few hours enjoying this iconic Cardiff attraction.
2. Stroll Around Cardiff Bay
What was once the world's largest coal port is now Cardiff Bay, a lively waterside district perfect for eating, shopping, and sightseeing. Marvel at the ultramodern Wales Millennium Centre, home of the Welsh National Opera, as you stroll along the boardwalk.
Sample delicious treats at the Mermaid Quay marketplace or relax over drinks at one of the many nearby cafes and restaurants. Art lovers shouldn't miss the Craft in the Bay Gallery, spotlighting Welsh artisan crafts.
Families will love visiting Techniquest Science Museum or watching a movie at the state-of-the-art Cardiff Bay IMAX cinema. When the sun sets, the bay comes alive with street performers and music as locals and tourists flock to pubs and clubs ringing the waterfront.
With so much to see and do steps from the water, an afternoon (or evening!) spent around Cardiff Bay promises great fun for everyone.
3. Tour the National Museum Cardiff
Immerse yourself in Welsh history and culture with a visit to the excellent National Museum Cardiff. Founded in 1826, it boasts an exceptional collection of paintings, sculptures, archaeology, and natural sciences. Art aficionados flock to see the Impressionist works by Monet and Renoir, while history buffs admire the oldest human remains ever found in Wales.
Additional highlights include the Evolution of Wales exhibit showcasing 500 million years of history and a mammoth skeleton unearthed nearby. After fueling up at the Museum's cafeteria, architecture enthusiasts can join a guided tour to learn more about the extravagant building.
Allow at least 2 hours to enjoy the Museum's extensive galleries and leave with a deeper appreciation of the country's rich heritage.
4. Catch a Match at Principality Stadium
Experience electrifying sports action and spirited crowds at Wales' national stadium, the Principality Stadium. Home to the Welsh rugby and football teams, nearly 75,000 roaring fans pack the stands during international matches.
The stadium also hosts concerts, motorsport events, and other high-profile happenings. Guided tours offer a behind-the-scenes look at the player's entrance, media center, corporate boxes, and more. Don't miss the opportunity to step onto the pristine turf field imagining the glory of a winning try or goal.
Stop by the gift shop for team jerseys and souvenirs to commemorate your visit. On match days, the celebratory atmosphere fills the entire city with pride and camaraderie. Catching a match here promises an unforgettable Welsh experience.
5. Wander Through Bute Park
Stretching along the River Taff, verdant Bute Park delights visitors with its natural beauty and abundance of flora and fauna. Follow winding pathways under a leafy canopy of ancient oaks, horse chestnuts, and sycamores.
Discover native daffodils in spring, blooming rose gardens in summer, and vibrant fall foliage in autumn. Kids love spotting ducks and swans from the bridges or playing at the children's playground. See if you can find the unusual Swiss cottage built in the 1820s.
Animal lovers shouldn't miss the miniature pony paddock or petting zoo. After exploring its myriad sights, unwind on the Great Lawn while admiring Cardiff Castle in the background. With 130 acres of scenic beauty, it's easy to spend hours wandering and recharging in this oasis right in the city center.
6. See the Senedd and Pierhead Building
Admire the ultramodern architecture along Cardiff Bay at the Senedd (Welsh Parliament) and the Pierhead Building. The Senedd's cutting-edge design features a glass facade and wooden interior crafted from Welsh oak.
Free tours provide insight into the Assembly's work representing Wales' interests. Snap photos outside on the waterside boardwalk. Next door is the historic Pierhead Building, an iconic landmark along the harbor.
Its distinctive turreted edifice has been described as "Welsh Gothic" in style. Today it houses exhibits exploring Wales' history as a major industrial and maritime power. Both buildings offer a window into Welsh heritage and governance against a backdrop of striking architecture.
7. Shop the Victorian Arcades
Step back in time as you browse the beautiful 19th-century shopping arcades that Cardiff is famous for. The New York Times calls them "incredible pocket worlds" featuring ornate glass roofs and one-of-a-kind shops.
High Street Arcade dazzles with brilliant colored tiles as you hunt for Welsh gifts at Castle Welsh Crafts. Pick up homemade fudge at Fudge Kitchen in the elegant Royal Arcade established in 1858.
For vintage finds and books, head to Morgan Arcade or Wyndham Arcade, the oldest in Wales dating from 1875. Stop for afternoon tea at petite parlors tucked amid the labyrinth of small boutiques. With over a dozen arcades across the city center, you can easily spend hours escaping the bustling streets to uncover their unique charms and specialty shops.
8. Relax on Barrage Beach
When you need a break from sightseeing, head to Barrage Beach for fun, food, and stellar views. This 1⁄2 mile long shoreline sits alongside the Cardiff Bay Barrage, completed in 1999 to transform the former docklands.
Now it's a prime spot for sunbathing, building sandcastles, and enjoying Cardiff Bay's glistening waters. Grab fish and chips or ice cream from one of the nearby cafes and restaurants lining the boardwalk promenade.
Rent a bike or tram car from the beachside booth and cycle along the pretty Bay Trail circling the harbor. As the sun sets, beachside bars like Casa Beach and Pier 64 come alive. Barrage Beach offers the ideal locale to savor views of the bay and city while relaxing or playing on its sandy Blue Flag awarded shore.
9. Explore Cardiff Castle
At this fascinating open-air museum, visitors immerse themselves in Welsh architecture, heritage, and history spanning over 2,000 years. Wander through the magnificent Victorian mansion with lavish rooms faithfully restored.
See ancient Roman walls and medieval Norman keep ruins. Spot regimental flags, armor displays, and artifacts from Cardiff's war years. Kids will enjoy hands-on activities like grinding flour and writing with quills.
Costumed interpreters share intriguing tales that bring the past to life. Special events like Medieval Jousting tournaments occur throughout the year. With farm animals, craft demonstrations, and special exhibits, the museum provides a fun and engaging look at centuries of Welsh culture. You'll leave this "castle through the ages" with a greater appreciation for the country's rich past.
10. Get Hands-On at Techniquest Science Museum
With hundreds of interactive exhibits, Techniquest makes science come alive, especially for younger visitors. Explore concepts in physics, chemistry, biology, and space through hands-on displays and demonstrations.
Make a pulley lift you up, see yourself in infrared, or take a high-wire bike ride. Budding scientists can race sail cars, launch rockets, or use lab equipment for experiments. Planetarium shows reveal the mysteries of the universe under the domed ceiling.
The recent Wriggle exhibition spotlights fascinating insects and critters. With knowledgeable staff offering glimpses into real-world science, Techniquest delivers an illuminating and entertaining experience that engages kids' natural curiosity and interests.
11. Step Back in Time at St Fagans
Immerse yourself in centuries of Welsh history and culture with a visit to St Fagans National Museum of History. This remarkable open-air museum features over 40 historical buildings relocated from around the country.
Meander through an enchanting village with farms, chapels, shops, and houses spanning 500 years. Costumed craftspeople demonstrate blacksmithing, weaving, and other traditional trades.
Kids can help bake bread or pump water as past villagers did. Special event days highlight local folk music, dance, and storytelling. Make sure to explore the exquisite 16th-century manor house and formal gardens.
With so many opportunities to engage with Wales' living heritage, you'll leave St Fagans understanding daily life through the ages and what shaped this vibrant nation.
12. Tour Cardiff City Hall
Marvel at the palatial Cardiff City Hall, a striking civic building and beloved landmark. Completed in 1906, its exterior features elaborate domes, spires, and statues honoring Welsh heroes like Aneurin Bevan. Inside, visitors can join free 45-minute tours to admire the lavish Carrara marble, sparkling chandeliers, and ornate decor.
Of special note is the Marble Hall with its spectacular mosaic floor crafted by Venetian artists. The Council Chamber provides a glimpse into the city's governance, while the ornate ballroom has hosted everyone from The Beatles to royalty.
For art lovers, works by famous Welsh painters are on display including Richard Wilson and Gwen John. With such richness of design, no wonder City Hall is considered among Wales' most outstanding buildings.
13. See Wales' History at the Cardiff Story Museum
Delve into Cardiff's captivating history and culture at the interactive Cardiff Story Museum. Housed in the city's original library, engaging displays chronicle Cardiff's growth from a small market town to the world's biggest coal port.
Climb aboard a replica tramcar, peek in recreated shopfronts, and listen to audio memories from residents. Kids love exploring the "Children's Corner" hands-on exhibits. Costumed characters share stories, songs, and crafts reflecting different eras.
Don't miss the huge scale model showing Cardiff in its heyday circa 1900. From its ancient origins to post-war diversity, the Story Museum provides fascinating insights into what shaped this city and its people over the centuries.
14. Indulge at Cardiff Market
For local flavor and amazing food, don't miss Cardiff Market, a city institution since 1891. Under its distinctive glazed roof, stalls overflow with fresh seafood, meat, cheese, and produce. Sample Welsh cakes hot off the griddle or fudge made on-site.
International food options range from Thai to Portuguese. For gifts, browse wares by local designers – from jewelry to home decor. Grab a table in the fresh food hall to savor tacos, kebabs, crepes, and more from eateries ringing the seating area.
With an array of tantalizing tastes and goods, you'll want to be hungry when you visit this indoor marketplace reflecting Cardiff's multiculturalism and gastronomic diversity.
15. Ride the Rapids at Cardiff International White Water
Experience the thrill of white water rafting right in the city at Cardiff International White Water Centre. This Olympic-grade venue offers rafting and kayaking for all skill levels on a 300-meter course pumping out over 13,000 gallons per second of rushing water.
Sign up for a guided session and soon you'll be paddling and plunging through foaming rapids and swirling eddies as a team. With safety gear provided, it's safe for kids too.
The center also offers elite training for competitive kayakers in the Olympic standard slalom channel. After getting soaked, dry off in the hot showers and grab a bite at the Slalom Cafe.
Just across the channel from Cardiff Bay, this one-of-a-kind attraction provides a wet and wild adventure you won't soon forget.
16. Cycle or Stroll Along Cardiff Bay Trail
Enjoy fresh air and exercise along the scenic Cardiff Bay Trail, perfect for walking, cycling, or people-watching. This 8-mile route loops completely around Cardiff Bay hugging the waterfront, providing great views of the harbor.
Paved pathways and wooden boardwalks make it easily accessible for all ages. Spot herons, swans, and other wildlife as you go. Stop at one of the many cafes or ice cream shops dotting the route when you need a break.
For bicyclists, NextBike rental stations are conveniently positioned around the trail. Pick up a self-guided tour brochure to learn about landmarks along the way. With beautiful vistas, plenty of restaurants nearby, and options for various distances, an outing on the Bay Trail promises a refreshing and revitalizing urban adventure.
17. Take in the Gothic Revival Architecture of Llandaff Cathedral
History and architecture buffs will love exploring the medieval Llandaff Cathedral just north of Cardiff. Founded in the 12th century, it boasts an intriguing blend of ruins and reconstructions reflecting its long history.
The cathedral features excellent examples of Gothic Revival architecture added during Victorian restorations. Admire the delicate stone tracery, lofty pointed arches, and stained glass windows illuminating the nave.
Look for pre-Reformation artifacts like the ornamental bishop's throne. The magnificent pipe organ is a highlight along with the churchyard gravestones dating back centuries.
Schedule a guided tour for insight into its complex past. For a peaceful retreat surrounded by historic beauty, visiting this iconic house of worship is a must.
18. Explore Cardiff Bay Wetlands Reserve
Step into an urban oasis for wildlife at the Cardiff Bay Wetlands Reserve, located right along the harbour. This 44-acre nature reserve features a mosaic of wetlands, meadows, and woodlands, providing habitats for many species.
Spot herons, ducks, foxes, and even otters from the walking trails and hides. Interpretive signs showcase the native flora and fauna. See if you can catch a glimpse of the reserve's most famous resident, Gertie the grey heron, who has lived here for over 10 years.
Allow 1-2 hours to fully explore the diversity of ecosystems and inhabitants. With the convenience of the nearby Cardiff Bay train station, this nature escape makes an easily accessible respite amidst the city.
19. See Roald Dahl Plass
Fans of Roald Dahl's classic children's books will love seeing Roald Dahl Plass on Cardiff's waterfront. Named after Cardiff native Dahl, this public square sits on the spot where Coal Exchange once welcomed ships laden with Welsh coal.
Today, it's a lively events venue with a permanent tribute to Dahl's stories and characters. Statues depicting scenes from Matilda, The BFG, and other favorites provide fun photo ops. Relax on the benches in the shadow of the towering stainless steel water tower.
Check to see if any music or theater performances are scheduled during your visit. With its whimsical nod to Cardiff's famous son, Roald Dahl Plass is a must-see for book lovers young and old.
20. Experience Welsh Nightlife
When the sun goes down, Cardiff heats up with an electrifying nightlife scene. Grabbing drinks at a traditional pub is a classic option – stop in historic venues around the city center. For live music, indie bands play at bars like The Moon Club and Clwb Ifor Bach.
Dance the night away at popular nightclubs hosting guest DJs near Cardiff Bay. Catch comedy acts, avant-garde theater, or musicals at spaces like The Glee Club, The Sherman Theatre, and the Wales Millennium Centre.
Sample creative cocktails and fine dining at upscale restaurants like The Ivy. With so many choices, experiencing Cardiff after dark promises an unforgettable time with fun options for all tastes and interests.
Conclusion – Top Things to Do in Cardiff Wales
With its abundance of attractions, activities, and landmarks, Cardiff offers something for everyone.
Marvel at the fairytale architecture of Cardiff Castle and landmark civic buildings like the City Hall
Cheer on sports and events at the iconic Principality Stadium
Wander scenic public parks and trails like Bute Park & the Cardiff Bay Trail
Learn about history and culture at the National Museum and hands-on museums like St Fagans
Enjoy the revitalized Cardiff Bay area with its entertainment, dining, & beaches
Experience interactive fun at family-friendly sites like Techniquest
Shop local wares at the Victorian Arcades and Cardiff Market
Sample exciting nightlife from theater to music venues to pubs
Whether you seek culture, nature, thrills, or relaxation, Cardiff offers an incredible variety of sights and activities for a fantastic Welsh getaway.
Frequently Asked Questions about Visiting Cardiff
1. When is the best time to visit Cardiff?
Cardiff offers sights and activities year-round! The summer months bring good weather for exploring Cardiff Bay, events at the Principality Stadium, and outdoor festivals. Spring and fall are ideal for strolling parks like Bute Park to enjoy the colors and mild temperatures. The winter holiday season sparkles with Christmas markets and decorations around the city.
2. How many days do I need in Cardiff?
With its abundance of attractions, 3-4 days allow enough time to see top sights like Cardiff Castle, National Museum, the shopping arcades, and Cardiff Bay. An extra day or two gives you time for a day trip to places like Caerphilly Castle or the Brecon Beacons.
3. What is the best way to get around Cardiff?
Cardiff's city center is very walkable, making it easy to explore top sites like the castle and museums on foot. For farther districts, the bus system is reliable and inexpensive. You can also hop aboard a ferry boat crossing the bay or take a taxi.
4. Where can I find Welsh gifts and souvenirs?
Some top spots for Welsh gifts and keepsakes are the downtown shopping arcades, the gift shop at Cardiff Castle, and stores in the Cardiff Market. Look for Welsh flags, rugy jerseys, Celtic-inspired jewelry, pottery, and books.
5. What traditional Welsh food and drink should I try?
Make sure to sample favorites like Welsh cakes, lamb dishes, laverbread (made from seaweed), Welsh Rarebit cheese toasts, Caerphilly cheese, and the classic drink – Welsh tea! Many restaurants and food tours offer the best authentic cuisine.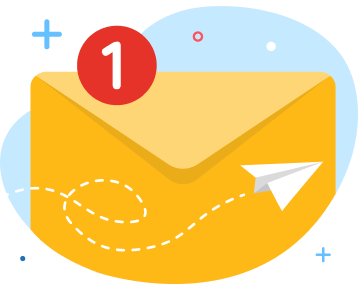 news via inbox
Nulla turp dis cursus. Integer liberos  euismod pretium faucibua