23 Best Things to Do in Tenby Wales: Your Ultimate Guide to Must-See Attractions
What are the best things to do in Tenby, Wales for an unforgettable trip? Well, Tenby, Wales offers visitors a delightful mix of beaches, historic sites, outdoor activities, and family fun.
This charming seaside town on the Pembrokeshire coast encapsulates some of the best of Wales. With its pastel-coloured Georgian houses, dramatic castle ruins overlooking the harbour, and sweeping sandy beaches, Tenby provides a picturesque backdrop for a fantastic getaway.
From walking tours and boat trips to world-class local seafood and intriguing museums, Tenby has something for everyone. Outdoor enthusiasts will love stand-up paddleboarding on
North Beach, hiking the Pembrokeshire Coast Path, and exploring the nearby Caldey Island. Families will enjoy making memories at the dinosaur and wildlife parks and hands-on museums. Tenby is undoubtedly one of the top places to experience Wales' captivating coastlines, rich history, and welcoming Welsh hospitality.
Key Takeaways
Tenby provides the quintessential Welsh coastal holiday experience.
Wander the charming medieval streets and snap photos of the rows of colorful Georgian townhouses.
Relax on the sweeping golden sands of North Beach and South Beach.
Learn about Tenby's history at sites like the imposing ruins of Tenby Castle.
Rent stand-up paddleboards or join a mackerel fishing trip in the picturesque harbour.
Take the path along the clifftops to the fascinating geological formation of Green Bridge.
For families, visit hands-on museums and attractions like Heatherton World of Activities.
With its wealth of sights, activities, history, and natural beauty, Tenby encapsulates the very best of the South Wales coast.
Best Things to Do in Tenby, Wales
1. North and South Beach
Tenby is blessed with not one but two fabulous beaches, simply called North and South Beach. Both have been awarded the prestigious Blue Flag designation for their cleanliness, safety, and facilities.
South Beach is the larger of the two, with golden sands stretching for over a mile past colorful Georgian terraces and the ruins of Tenby Castle out to Giltar Point. It's ideal for sunbathing, sandcastle building, or taking a dip in the sea. At low tide, you can explore the fascinating rock pools.
North Beach, tucked beneath the old town walls, is smaller and more sheltered. It's perfect for swimming and watersports like stand-up paddleboarding. You can rent SUP boards right on the beach during summer. Grab an ice cream and relax on the promenade overlooking the beach.
2. St Catherine's Island
Linked to the mainland by a causeway at low tide, the remote and rugged St Catherine's Island offers a real sense of adventure. It's just a 20 minute walk from Tenby town center. Wear sturdy shoes to traverse the rocky shoreline and climb to the top of the island where you'll be rewarded with stunning panoramic sea views.
Look out for seals sunbathing on the rocks around the island! You can also tour the old lighthouse converted into unique vacation rentals. St Catherine's is one of the top spots near Tenby to disconnect from the world, enjoy nature, and take in the sweeping ocean vistas.
3. Castle Beach
Sheltered beneath Tenby Castle on the harbour, the aptly named Castle Beach is Tenby's smallest and most central beach. This little cove offers a more intimate beach experience right next to cafes and ice cream shops. It's just steps from the historic town center making it very convenient.
The gradient is gentle making Castle Beach ideal for families with young children. At low tide, beachcombers can search for shells and creature fossils in the sands. It may be small, but Castle Beach has plenty of Tenby charm. Stroll along the harbour wall or relax on a bench gazing out at the fishing boats bobbing in the harbour.
4. Tenby Castle
Rising dramatically above Tenby Harbour beach, the striking ruins of Tenby Castle provide a glimpse into the town's medieval past. Constructed in the 1200s, Tenby Castle was once the chief stronghold in the area. Walk along the remaining castle walls and climb up to the highest point where you can take in sweeping coastal panoramas.
The views looking down over Castle Beach, the harbour, and out to sea are breathtaking. Tenby Castle is floodlit at night, creating an atmospheric scene. Admission is free and dogs are welcome. The ruins are surrounded by gorgeous gardens, perfect for a picnic. Tenby Castle is undoubtedly one of the best historic attractions in town.
5. Green Bridge of Wales
The Green Bridge of Wales is a fascinating natural rock arch formation on the coast near Tenby. You can reach it via the Pembrokeshire Coast Path starting from North Beach. It takes about an hour to hike there from Tenby. Along the way, you'll pass beautiful beaches and clifftop scenery.
At the Green Bridge, watch powerful waves crash through the arch carved out by the sea over thousands of years. Sometimes you might spot seals sunbathing on the rocks! The bridge changes color with the sea and weather from emerald green to turquoise. There are few sights quite like the Green Bridge along the entire Welsh coast.
6. Tudor Merchant's House
For an authentic glimpse into Tenby's prosperous past, visit the perfectly preserved Tudor Merchant's House dating back over 500 years. Walk through the period rooms decked out with furnishings from the 1500s – 1600s. Costumed guides really bring the history to life with tales of the merchants, privateers, and traders who once lived here.
Interesting exhibits include Tudor cooking implements, nautical equipment, and pottery excavated nearby. Don't miss the original 16th-century wall paintings in the parlour! The house offers young visitors lots of hands-on activities like quill writing, embroidery, and dressing up. History truly comes alive at this attraction.
7. Five Arches Gate
One of the most iconic landmarks in Tenby is the medieval Five Arches Gate. Dating to the 1400s, this fortified gateway is the last remaining entrance gate into Tenby through the old town walls. Walk through the imposing arches onto the town's main street for that time-travel feeling.
Climb the steps to the top of the gate for fantastic views over North Beach and the harbour. At night, the Five Arches Gate is artfully illuminated. Be sure to snap some photos! Make time to appreciate this well-preserved medieval structure that has watched over Tenby for centuries.
8. Stroll the Harbourfront
Tenby's picturesque harbour lined with cafes, ice cream parlours, and fish and chip shops is made for relaxed strolling. Start at Castle Beach then meander past the colorful fishing boats and converted old warehouses towards South Beach.
Don't miss the historic Tenby Lifeboat Station before the sand dunes of South Beach come into view. Pick up some fudge or Tenby rock candy as a sweet treat. On summer evenings, live musicians often play by the harbour adding to the festive ambience. Grab a cone of mint chocolate chip and soak up the charm of Tenby Harbour.
9. Explore the Historic Streets
Wandering Tenby's winding medieval streets lined with wonderfully preserved Georgian-era buildings is a joy. Check out the old walls, arches, alleys, and churches as you go like St. Mary's church dating from the 1100s. The pastel houses on Castle Hill and Castle Square are dreamy.
Keep an eye out for fascinating historic details like the plaque showing the sea level in 1295! Learn about Tenby's maritime history at the independent Tenby Museum. The narrow lanes are filled with cute cafes, galleries, shops, and pubs to explore. Half the fun is just getting a bit lost in Tenby's atmospheric historic center.
10. Try Stand-Up Paddleboarding at North Beach
North Beach is the perfect spot to try the fast-growing sport of stand-up paddleboarding. The sheltered waters are ideal for beginners. Local companies offer SUP lessons and rentals right on North Beach in the summer.
Once you get the hang of standing balanced on the wide board, you can glide smoothly across the bay taking in gorgeous sea views. Paddling around the historic harbour walls or out to tiny St Margaret's Island is a must. SUP yoga classes are also popular on North Beach for the ultimate fitness experience. Don't miss this refreshing way to enjoy the Tenby coastline!
11. Visit Carew Castle and Tidal Mill
Step back in time to the majestic 13th-century Carew Castle surrounded by a stunning tidal marshland. Wander through the evocative ruins like the banquet hall and watch tower. Don't miss the impressive sentry-lined bridge over the moat. There are over 2,000 years of history on this site to uncover.
A highlight is exploring the only restored tidal mill in Wales. Guides demonstrate how the mill harnessed the power of the incoming tide to grind flour. The castle and mill offer fun hands-on activities for kids like coin stamping and dressing up. Picnic tables dot the vast grounds—the perfect post for lunch. Carew Castle provides a great family-friendly excursion near Tenby.
12. Step Back in Time at the Tudor Merchant's House
For an authentic glimpse into Tenby's prosperous past, visit the perfectly preserved Tudor Merchant's House dating back over 500 years. Walk through the period rooms decked out with furnishings from the 1500s-1600s. Costumed guides really bring the history to life with tales of the merchants, privateers, and traders who once lived here.
Interesting exhibits include Tudor cooking implements, nautical equipment, and pottery excavated nearby. Don't miss the original 16th-century wall paintings in the parlour! The house offers young visitors lots of hands-on activities like quill writing, embroidery, and dressing up. History truly comes alive at this attraction.
13. Enjoy Family Fun at Heatherton World of Activities
Just 10 minutes from Tenby, Heatherton World of Activities is a fabulous place to entertain kids for a day. This adventure park has fun activities like venturing underground in the dinosaur-themed maze, greeting exotic birds in the Hawaiian experience, or cheering on the jousting knights in the medieval tournament.
Little ones love the wildlife park where they can feed the playful lemurs or watch pig racing! Try your skills at archery and the treetop challenge course. With so many engaging things to do, Heatherton keeps the whole family smiling. Don't miss their calendar of special events like summer jousting tournaments.
14. Go On A Self-Guided Tour of Tenby
One of the best free activities in Tenby is simply following a self-guided town tour. Arm yourself with a map highlighting top attractions like the mighty Tenby Castle, the medieval Five Arches Gate, and the 19th-century Royal Gate House. Wander narrow streets lined with colorful Georgian buildings. Peek down tiny alleyways and oceanside footpaths.
Look for historic churches like St. Mary's and interesting landmarks like the 15th-century Tudor Merchant's House. Soak up sweeping harbour views from Castle Hill. Tenby reveals its deep history around every corner. Taking a DIY walking tour is an easy way to fully explore charming Tenby.
15. Take a Trip to St. Govan's Chapel
Just 2 miles south of Tenby past the stunning Stackpole Quay lies the mysterious cliffside St Govan's Chapel. Walk down the cliff path to this tiny 13th-century chapel wedged into the rock face. Legend says it was built by a hermit named St. Govan. The coastal scenery surrounding the remote chapel is awe-inspiring.
Inside, look for the famed Bell Rock—a wedged stone that rings like a bell when tapped! The inland sea cave beneath the chapel is fascinating to explore at low tide. Whether visiting for the intriguing history or the beautiful seaside scenery, St Govan's Chapel makes a memorable trip from Tenby.
16. Admire the Famous Colourful Houses (+ Get Some Instagram Snaps)
Tenby is renowned for its photogenic narrow streets lined with pretty pastel-coloured Georgian buildings. The rows of houses on Castle Hill and Castle Square in shades of pink, blue, yellow and cream are perhaps the most Insta-famous. But scenic homes and shops decorate every corner of the old town.
Stroll down Boutport Street, Crackwell Street, or along White Lion Street snapping photos as you go. Look for tiny decorative details on doors and gables. The multi-hued facades glimmer at sunset. Be sure to capture the iconic view looking towards the sea on South Cliff. Tenby provides endless inspiration for your social media feeds!
17. Enjoy the View from Castle Hill
For panoramic bird's-eye views over Tenby, head up to Castle Hill located just next to Tenby Castle. The vantage point atop the grassy hill allows you to take in the harbor and beaches, the North Cliffs, Caldey Island, and beyond. It's especially stunning at sunset when the golden light illuminates Tenby.
Have a picnic on the hill or just find a bench to sit for a while and admire the scenery. The rows of pastel buildings of Castle Square at the base of Castle Hill look like dollhouses! When it's time to explore the pretty streets, just follow one of the narrow medieval lanes winding down the hill into town.
18. Walk to the Lighthouse on Caldey Island
Venture offshore to captivating Caldey Island to tour its historic monastery, imposing lighthouse, and themselves unspoiled beaches. Boats to Caldey depart regularly from Tenby Harbour in the summer. Atop the 98-foot-tall white lighthouse, you'll be rewarded with sublime 360-degree views over the island and shimmering sea.
Don't miss the perfume garden at the monastery! Caldey Island offers a peaceful retreat away from the bustle of Tenby, with walking trails along its western cliffs. Pack a picnic or dine at the village tea garden. The island's isolation and quietude create a memorable outing for nature and history lovers.
19. Experience the Mighty Manorbier Castle
Just 20 minutes from Tenby, the majestic seaside ruins of Manorbier Castle transport visitors back 700 years to medieval times. This impressive fortress guarded the scenic Pembrokeshire coastline. Climb the spiral staircase to the top of the imposing tower for views across Manorbier Bay.
Wander what were once grand halls and chambers. Kids will love exploring the winding staircases, dark dungeons, and secret passages. Manorbier Village embracing the castle is a charming stop as well. With its fascinating history and dramatic coastal perch, Manorbier is one of the top castles to visit near Tenby.
20. Get Spooked on the Tenby Ghost Walk
Join an evening ghost walk through Tenby's shadowy streets and ancient alleys to hear chilling tales of the town's paranormal past. Local storytellers dramatically recount the hauntings and strange occurrences linked to landmarks like the Five Arches Gate, the Tudor Merchant's House and Tenby Castle.
Listen in hushed silence to the mysteries of the spectre of Prior White roaming the Paragon Hotel. Learn about the poltergeist pranks and objects that move on their own in town's pubs and homes. Shiver at accounts of eerie noises and apparitions along the medieval town walls after dark. For an entertaining and hair-raising experience, Tenby's ghost tours thrill and chill in equal measure.
21. Catch Tonight's Meal On a Mackerel Fishing Trip
Tenby's fresh seafood is famous, so why not venture out and catch your own! Join a mackerel fishing trip in one of Tenby's colorful fishing boats to try your hand at hooking these flavorful fish. Knowledgeable local guides will take you to the prime spots and provide tackle.
Part of the fun is cruising around beautiful Caldey Island and watching the seabirds while you fish. Back on shore, many restaurants will cook up your fresh catch if you don't want to fry them up yourself! A mackerel fishing adventure makes for a perfect activity for families or groups visiting Tenby.
22. Get Your Hands on Some Tenby Rock
A sweet treat synonymous with British seaside holidays is candy rock. While promenading Tenby's picturesque harborfront, keep an eye out for shops selling this retro candy. Tenby rock comes in sticks or large lollipops swirled with pastel colors and peppermint or fruit flavors.
The old-fashioned candy brings a nostalgic smile to kids and adults alike. Look for long spools striped with colors running all the way through—that's how you know it's proper rock candy! Grab some Tenby rock to gnaw on during an afternoon on South Beach for memories of childhood holidays. It's the ideal souvenir of time spent in this charming resort town.
23. Walk to Giltar Point
For pleasant ambles along Tenby's beaches, head south from the castle ruins and stroll out towards the scenic promontory of Giltar Point. This route passes golden sands, then peters out to rockier shores and grassy dunes as you approach the point. You'll pass the start of the Pembrokeshire Coast Path which continues on to Penally.
Rest a while on the benches looking back at Tenby's pastel terraces. At low tide, keep an eye out for shorebirds and seals hauled up on sandbanks near Giltar Point. Whether you go just for a short stretch or continue on, walking the coast south of Tenby offers beautiful seaside scenery.
The Best Family and Kid Activities in Tenby
1. The Dinosaur Park
Just a 10 minute drive from Tenby, The Dinosaur Park offers families a fun, educational day out. This prehistoric outdoor adventure park brings dinosaurs to life through imaginative interactive displays and fossils.
Kids can dig for dinosaur bones, explore the swamps inhabited by giant animatronic dinosaurs, and go on a fossil hunt. Don't miss walking among the pack of moving, roaring ultra-realistic T-Rexes! The Dinosaur Park features a massive playground, fossil cinema, and plenty of picnic areas for refuelling. With engaging activities for all ages, it's a top choice for families visiting Tenby.
2. Tenby Lifeboat Station
Tenby's historic lifeboat station on the harbourfront offers kids the chance to learn about an iconic Wales rescue service. The station has fascinating exhibits on Tenby's brave lifeboat volunteers and the dangerous sea rescues they carried out.
See what it takes to run the lifeboats by practicing Morse code communication skills and trying on the heavy waterproof suits. Stories of courageous rescues in fierce storms will captivate children. Don't miss the chance to view the modern Tamar-class lifeboat docked at the station! Visiting Tenby Lifeboat Station brings local history to life for kids.
3. Manor Wildlife Park
For close encounters with exotic animals from around the world, head to Manor Wildlife Park just north of Tenby. This large zoo is home to over 100 species including lemurs, monkeys, penguins, parrots and more.
Watch the playful otters and seals during feeding time. Hand-feed inquisitive ostriches or giggling llamas in the walk-through area. Say hello to the giraffes from the raised platforms. With a petting farm, adventure playground, and indoor soft play too, Manor Wildlife Park makes for an amazing family day out near Tenby.
4. Carew Cheriton Control Tower
Carew Cheriton Control Tower provides a fascinating chance for kids to learn about Wales' WWII history. Families can explore the rooms of this once top secret RAF control tower. Interactive displays bring stories of the British pilots and crews stationed here to life.
Try on uniforms and WWII artifacts. Peer into a recreated bunk room. Push buttons to hear what it was like during an air raid. Outside, clamber over vintage planes on display. Hands-on activities like mapping flight paths engage young visitors. For an enriching trip, Carew Control Tower reveals Wales' wartime past to kids.
5. Tenby Museum and Art Gallery
Tenby's excellent Museum and Art Gallery is very welcoming to younger visitors with interactive exhibits and activities. Kids can try on traditional Welsh costumes, join a townwide scavenger hunt, or craft their own Celtic symbols. It's fun exploring the recreated fisherman's cottage too.
Upstairs, the art gallery has activities where kids can design their own Pembrokeshire seascapes. Hunting for objects hidden in paintings entertains them too. With local history displays from dinosaurs to dolls, Tenby Museum has something to spark every child's curiosity.
Places to Stay in Tenby and How to Get There
With its idyllic seaside location, staying in Tenby offers the chance to fully immerse yourself in this lovely Welsh resort town. From cozy B&Bs to stylish boutique hotels, Tenby has diverse accommodations to suit any budget and style.
1. Hotels
Tenby has a wide selection of comfortable, centrally located hotels perfect for families, couples or solo travelers. One luxury choice is the Fourcroft Hotel set in a Victorian villa overlooking North Beach. It's just a 5-minute stroll to the medieval town center. Unwind after a day of sightseeing in their spa pool or cozy lounge.
Another superb hotel near both town beaches is The Imperial. This elegant Georgian building has been welcoming guests since 1895. Period styling, locally inspired cuisine, and wonderful ocean views create an indulgent atmosphere.
Families love the amenities and entertainment options at the Park House Hotel. Located near South Beach, the hotel has indoor and outdoor pools, playgrounds, kids' clubs and family rooms. The great location allows easy exploration of Tenby's attractions.
For budget-friendly hotels, look to national chains like Premier Inn or Travelodge, with locations just minutes from Tenby town.
2. B&Bs
Quaint local B&Bs epitomize the classic seaside holiday experience. Tenby has dozens of family-run establishments offering comfortable rooms, hearty breakfasts, and Welsh hospitality.
Long-running favorites include Roch Villa B&B and The Woodridge praised for their warm welcome and home cooked breakfasts. Both are set in attractive Victorian townhouses.
Beaumaris Guest House and Gwynver House are lovely B&Bs just steps from North Beach. Listen to the sea as you fall asleep in these conveniently located properties!
Cottage Rentals
For extra space and coziness, consider renting a holiday cottage in Tenby. Options range from quaint fishermen's cottages to larger homes perfect for extended family getaways.
Tenby Holiday Cottages offers rentals in the heart of the old town. Coastal Cottages of Pembrokeshire has scenic units overlooking South Beach.
South Cliff and Castle Hill have rows of charming pastel-hued cottages just above town. Renting a cottage up on the cliffs affords phenomenal vistas.
3. Camping
To fully immerse yourself in the natural beauty of the Pembrokeshire coast, try camping near Tenby. Tenby House Caravan & Camping Park is set right atop cliffs with steps down to North Beach. They offer tent and RV sites along with cabins.
Near Caldey Island, the Hillend Camping & Caravan Park offers fabulous sea views and direct beach access. Lydstep Beach Caravan & Camp Park sits along a stunning 2-mile sandy bay. Both sites have laundry, pools, and play areas.
4. Getting To Tenby
Tenby enjoys good transportation links whether you're coming from within Wales or beyond.
1. By Car
Tenby sits just off the A478 about 25 miles west of Pembroke. The town has several paid parking lots and street parking. Driving gives you the flexibility to explore the wider Pembrokeshire region.
2. By Bus
Direct buses run to Tenby from nearby cities like Swansea and larger Welsh hubs like Cardiff. National Express offers service from London and other cities. Once in Tenby, local buses allow car-free travel to attractions like Carew Castle.
3. By Train
The nearest major train station is 14 miles east in Pembroke. Direct trains connect Pembroke to destinations across Wales and England. From Pembroke station, you can take a bus or taxi to Tenby.
4. By Air
Visitors flying into the UK can access Tenby via airports in Bristol or Cardiff, both under 2 hours drive away.
So whether you drive, take the train, fly, or bus into South Wales, getting to lovely Tenby is convenient. Just pack your swimsuit and curiosity to explore this amazing Welsh seaside town!
Conclusion – Best Things to Do in Tenby Wales
With its postcard-worthy beaches, colorful harbourfront, and medieval charm, Tenby clearly provides a fabulous Welsh retreat.
Stroll the historic streets and admire the pastel Georgian facades before descending down tiny alleys to the sea.
Try stand-up paddleboarding on scenic North Beach or join a mackerel fishing trip in Tenby's harbour.
Discover the remains of mighty Tenby Castle and wander along the coastal path to the natural wonder of Green Bridge.
For families, visit hands-on museums like the Dinosaur Park and cheer on jousting knights at Heatherton World of Activities.
At the end of the day in your cozy B&B, beachfront hotel, or rental cottage, watch the sunset over Caldey Island from Castle Hill.
With its wealth of things to see and do in a gorgeous seaside setting, Tenby encapsulates the best of South Wales. Its rich history, family-friendly attractions, outdoor adventures, and welcoming Welsh hospitality beckon you to come and explore!
Visiting Tenby – Commonly Asked Questions
1. Where is Tenby located?
Tenby is a seaside town located on the Pembrokeshire coast in southwest Wales, about 25 miles west of Pembroke. It sits on Carmarthen Bay facing the Irish Sea.
2. What is Tenby known for?
Tenby is known for its picturesque beaches, colorful Georgian architecture, medieval town walls and alleys, fishing harbour, fresh seafood, and charming coastal scenery. It's been a popular seaside holiday destination since Victorian times.
3. What are the main things to do in Tenby?
Top attractions include relaxing on
North Beach
and
South Beach
, hiking the Pembrokeshire Coast Path to scenic spots like the
Green Bridge of Wales
, exploring
Tenby Castle
ruins, wandering the historic streets, shopping and dining in the harbour area, visiting museums like the
Tenby Museum and Art Gallery
, joining fishing and boat trips, and enjoying family activities like
Heatherton World of Activities
.
4. What are the best beaches in Tenby?
Tenby's two main beaches are South Beach and North Beach. South Beach is the larger golden sand beach good for swimming and sunbathing. North Beach is known for watersports and its Picturesque harbour views. Smaller Castle Beach tucked below the castle walls is charming too.
5. What is there to do in Tenby when it rains?
On rainy days, visit indoor attractions like the Tenby Museum, Tudor Merchant's House, or Tenby Lifeboat Station. See films at the tiny Tudor Cinema, browse the shops and cafes, or relax in a spa treatment. Many local pubs and restaurants provide entertainment like live music as well.
6. Is Tenby good for families?
Yes, Tenby offers lots of family-friendly attractions and activities like the dinosaur and wildlife parks,kid-oriented museums, boat trips to Caldey Island, jousting shows at Heatherton World of Activities, and easy beach access. Accommodation ranges from family rooms to rental cottages.
7. How do I get to Tenby?
You can drive to Tenby via the A478, take a direct National Express bus from cities like London, or take a train to Pembroke station then taxi, bus, or drive into Tenby. It's about 2 hours drive from Cardiff.
8. Where should I stay in Tenby?
Tenby offers lots of accommodation from hotels on North Beach or South Beach to cozy B&Bs, holiday cottages, and campgrounds. Stay right in medieval town center or up on the scenic cliffs for great views.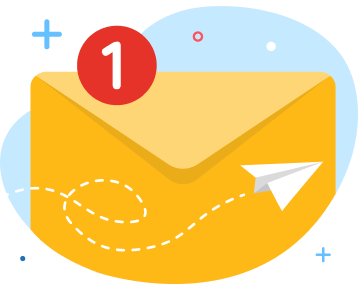 news via inbox
Nulla turp dis cursus. Integer liberos  euismod pretium faucibua