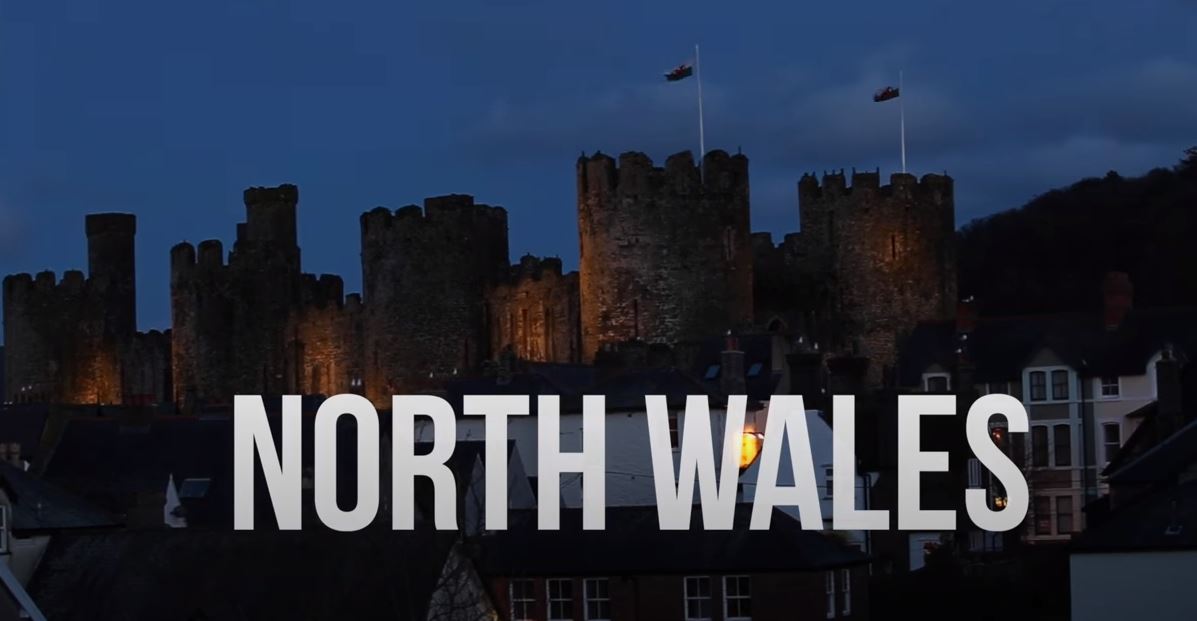 The Best Things to Do in North Wales – Adventure, Culture and History
There are things to do in North Wales that offer adventures beyond your imagination. From climbing the tallest peaks in Snowdonia National Park to exploring medieval castles steeped in history, North Wales delivers thrills and discoveries around every bend.
This storied region in the United Kingdom also referred to as the north coast of Wales, beckons with its rugged natural beauty and remnants of the Welsh heritage. Both adrenaline junkies and culture seekers alike will marvel at the diversity.
Mix and match from classic sites like Conwy Castle and the Italianate village of Portmeirion to hidden gems like the Smallest House in Great Britain. Whether you hike misty trails or ride the rails through mountains and valleys, a trip to this dramatic peninsula promises to excite and inspire.
Add North Wales to your bucket list and get ready for unforgettable adventures through breathtaking landscapes and seasides, along with glimpses into a unique local culture.
Key Takeaways
Don't miss these top highlights of North Wales:
Hike high into the peaks of Snowdonia National Park including majestic Mount Snowdon
Marvel at the medieval fortress architecture of Conwy and Caernarfon Castles
Ride the historic Ffestiniog Railway and other narrow-gauge lines
Explore the stunning sea cliffs and birdlife on the Isle of Anglesey
Descend into the depths of Llechwedd Slate Caverns to learn about Welsh mining
Wander the colorful seaside promenade of the Victorian resort town of Llandudno
With rugged natural beauty and cultural treasures, North Wales guarantees an unforgettable visit!
1. Explore Snowdonia National Park
Encompassing over 800 square miles of natural splendor, Snowdonia National Park in the northern peaks of Wales beckons outdoor enthusiasts. Here are some highlights of this verdant region:
Hike up Mount Snowdon
The crowning jewel, Mount Snowdon towers over the park at 3,560 feet. Hiking routes of varying difficulty lead up to this commanding peak for staggering views. Take on the challenge of summiting the highest mountain in Wales.
Ride the Snowdon Mountain Railway
Prefer a more leisurely route to the top? Hop aboard the Snowdon Mountain Railway and let the vintage cog railway do the work up steep inclines. Sit back and soak in vistas of lakes and valleys along the way.
See Scenic Lakes, Valleys, Waterfalls
Glaciers carved deep valleys and left jewel-toned lakes scattered about the slopes. See aquamarine Llyn Gwynant or visit ribbon waterfalls like the famous Swallow Falls. Keep your eyes peeled for red kites circling above.
Try Outdoor Adventures
Get your adrenaline pumping while mountain biking, rock climbing, or zip lining through Snowdonia. Sign up for exhilarating activities to experience the terrain from new heights and angles.
2. Visit Castles
North Wales is home to many imposing castles that offer a thrilling glimpse into the past. Don't miss these majestic fortresses:
Caernarfon Castle
A UNESCO World Heritage site, Caernarfon Castle is one of the most famous in Wales. Built in 1283 during King Edward I's conquest, it's an extraordinary example of medieval architecture with polygonal towers modeled after Constantinople. Wander the grounds and learn about the invested prince tradition.
Conwy Castle
This 13th-century fortress features eight massive towers connected by a curtain wall right on the coast. Climb up winding staircases for sublime views over the estuary. Nearby, stroll the medieval walls encircling quaint Conwy town.
Beaumaris Castle
Surrounded by a water-filled moat, Beaumaris is a perfect exemplar of symmetrical concentric castle design. Look for protective arrow slits, murder holes, and other ingenious medieval defensive elements. The views of the Menai Strait are splendid too.
Harlech Castle
Dramatically perched on a seaside cliff, Harlech Castle commandingly overlooks the coastline. First built in the 13th century, it played a pivotal role in Welsh history. The audio guide vividly brings the past to life.
3. Discover Charming Coastal Towns
The coastline of North Wales is dotted with delightful towns that make idyllic holiday destinations. Some highlights:
Llandudno
This inviting seaside resort on the Creuddyn Peninsula has sandy beaches flanked by a long pier and Victorian promenade. Ride the tramway up the Great Orme for panoramic views or hop on the quirky cable car.
Portmeirion
This fanciful Italianate village was designed by architect Clough Williams-Ellis. Meander the piazzas, arches, and cobbled paths overlooking the estuary. It provided a backdrop for the cult 1960s TV show, The Prisoner.
Llangollen
Stroll beside the tranquil Llangollen Canal or ride the vintage steam railway along the River Dee. Visit Plas Newydd to see ornate Gothic Revival rooms and gardens.
Porthmadog
This harbor town near Snowdonia National Park is a popular base for outdoor recreation. Walk the cobblestone streets, grab a pint at a local pub, or ride the historic Ffestiniog Railway.
4. Ride Trains and Trams
All aboard for scenic journeys on North Wales' trains and trams! Some of the best:
Welsh Highland Railway
This historic narrow gauge railway traverses ravishing Snowdonia, including the foot of Mount Snowdon. Pass by pristine lakes,RMNP waterfalls, and Cadair Idris on a 25-mile route from Caernarfon to Porthmadog.
Ffestiniog Railway
Dating from the 1830s, this steeply graded railway once hauled slate down to Porthmadog. Today, it's a thrilling and picturesque journey with views of the mountains. Book first class for cushioned observation cars.
Great Orme Tramway
This unique tramway opened in 1902 and climbs to the summit of Great Orme from Llandudno. Ride in an original vintage tramcar with wooden seats for panoramic coastal views. The longest cabin lift in Britain runs alongside.
5. See the Suspension Bridges
North Wales is home to two landmark suspension bridges not to be missed:
Menai Suspension Bridge
Designed by Thomas Telford, this awe-inspiring bridge opened in 1826. It spans 580 feet across the Menai Strait, connecting the island of Anglesey to the mainland. Admire views of Snowdonia while walking or driving across this engineering marvel.
Conwy Suspension Bridge
Cross over the River Conwy on this road bridge built in the 1840s by Thomas Telford. The cables were originally made of wrought iron before being replaced with steel. Capture Instagram-worthy photos of Conwy Castle in the background.
6. Explore the Isle of Anglesey
The island of Anglesey off the northwest coast captivates with its varied scenery. Top sights include:
Sea Cliffs, Beaches, Lighthouses
Anglesey boasts 125 miles of scenic coastal paths perfect for exhilarating walks. Don't miss South Stack Lighthouse perched on 400-foot-high cliffs. See birds swooping around Holyhead Mountain and Breakwater Country Park.
South Stack Lighthouse
Get your camera ready as you walk the 400 steps down to this historic lighthouse. The views of breaking waves and grassy sea cliffs with nesting seabirds are phenomenal. There's also a small RSPB bird observation area.
Coastal Walks, Birdwatching, Water Sports
The Isle of Anglesey is a paradise for nature lovers and active travelers. Follow coastal paths to secluded beaches, go kayaking or sailing in the straits, and watch for puffins and other seabirds.
7. Go Underground at Slate Mines
Descend into the depths of North Wales' centuries-old slate mines for a unique adventure:
Llechwedd Slate Caverns
At this mine near Blaenau Ffestiniog, grab a hard hat and join a guide to travel deep into damp tunnels and vast caverns created by slate mining. Learn about the industry and harsh working conditions.
Bounce Below
For indoor fun, head to Zip World's underground trampoline park in a former slate mine. Jump into nets and on trampolines suspended from stalactites while pop music plays in cavernous slate halls. A thrilling experience!
8. Wander Through Gardens
Explore the exquisite gardens of North Wales, blooming with color and botanical diversity:
Bodnant Garden
Sprawling over 80 acres above the River Conwy, this lavish garden has meticulously landscaped terraces, formal lawns, and a wild dell with streams and waterfalls. The laburnum arch and Italianate gardens burst with vivid roses and rhododendrons.
Plas Newydd Gardens
Roam the wooded trails, hedges, and secluded gardens at the Plas Newydd estate on Anglesey. Gaze across the Menai Strait at Snowdonia from this celebrated garden. Don't miss the rare deciduous trees and azaleas.
9. Discover Historic Sites
In addition to the castles, North Wales contains other fascinating historic sites to uncover:
Caernarfon Town Walls
In Caernarfon, 2 miles of unbroken wall circumnavigate the town. These medieval fortifications built by King Edward I are among the best preserved in Europe. Walk the walls and admire Polygonal towers and gatehouses.
Conwy Town Walls
The walled town of Conwy retains its original defensive walls from the 13th century. Take a scenic stroll on the 1.3km walkway around great towers and through stone gates as you overlook the estuary.
Beaumaris Gaol
Discover Beaumaris' ominous past at this 19th-century jail. Tour former cells and see exhibits on crime and punishment. The stark architecture and eerie history make for a compelling visit.
10. See the Smallest House in Great Britain
For a truly unique sight, don't miss the quirky Smallest House in Great Britain located in Conwy. At just 72 inches wide and 122 inches high, this tiny abode gives perspective on how fishermen and other working-class people lived in the 16th century.
Bend down to enter through the miniature door into the sparse living space, imagining life centuries ago in this coastal town. It's a testament to the creativity required to provide housing along the crowded medieval streets of Conwy.
11. Explore Welsh Culture
North Wales proudly preserves its indigenous Welsh culture and heritage. Discover it through:
Portmeirion Architecture
This fanciful Italianate village exemplifies the Arts and Crafts movement in Wales. Its colorful, flamboyant buildings are living works of art.
Harlech Castle History
Harlech's storied history as a stronghold in the conquest of Wales by Edward I is vividly recounted in audio tours at the castle.
Snowdonia Slate History
The slate mining industry shaped communities in Snowdonia for centuries. Llechwedd Slate Caverns and other sites spotlight the region's heritage.
Art Galleries, Theaters, Festivals
Modern Welsh culture thrives through venues like Galeri Caernarfon Performing Arts Center and festivals like the Llangollen International Musical Eisteddfod.
12. Relax at the Seaside
With its miles of scenic coastline, North Wales offers plenty of opportunities to enjoy the seaside:
Sandy Beaches
Sunbathe, build sandcastles, or take a dip in the Irish Sea at the sandy beaches of Llandudno, Colwyn Bay, and other resort towns along the coast. The summer months draw beachgoers.
Piers and Promenades
Stroll down the historic Victorian pier in Llandudno or along the seaside promenade in Colwyn Bay to enjoy classic British seaside charm.
Water Sports
Try your hand at sailing, windsurfing, kayaking, and kite surfing off Anglesey and surrounding coasts. Rent gear or take lessons for beginners.
Amusement Parks
Ride rollercoasters, carousels, go-karts, and more at seaside amusement parks like Ocean Beach Pleasure Park and Porth Eirias Watersports Centre.
Conclusion – Best Things to Do in North Wales
North Wales promises adventure, culture, and natural beauty. Highlights include:
Conquering the peak of Mount Snowdon or riding the vintage cog railway for magnificent mountain scenery in Snowdonia National Park
Immersing yourself in medieval history at the majestic fortresses of Caernarfon and Conwy Castles
Wandering the colorful seaside villages of Llandudno and Portmeirion for British coastal charm
Riding the historic Welsh Highland Railway through the heart of Snowdonia
Crossing the landmark Menai Suspension Bridge to the scenic Isle of Anglesey
Descending into the depths of slate mines to learn about Welsh industry and heritage
Spotting puffins and razorbills at South Stack Lighthouse on sea cliff perches
With its diversity of landscapes and experiences, North Wales guarantees an unforgettable adventure. Start planning your trip today to this captivating region of the United Kingdom!
Frequently Asked Questions
Where is North Wales located?
North Wales occupies the northern coastal region of Wales, which is part of the United Kingdom. It borders the Irish Sea to the north and west. Key cities include Caernarfon, Conwy, Llandudno, and Wrexham.
How do I get to North Wales?
You can reach North Wales by train, bus, car, or plane. The closest major airport is Manchester Airport, followed by Liverpool John Lennon Airport. Snowdonia National Park and most destinations are accessible by rail or bus once in the region.
What is the best time of year to visit North Wales?
Peak season runs from May through September when the weather is mildest. But travelers visit year-round. Summer brings warmer weather for hiking and beachgoing, while winter offers snow-capped peaks.
What are the must-see attractions in North Wales?
Top sights include Mount Snowdon, Caernarfon Castle, Conwy Castle, Portmeirion village, Snowdonia National Park, the Isle of Anglesey, and scenic train journeys like the Snowdon Mountain Railway.
What outdoor activities are popular in North Wales?
Hiking, climbing, mountain biking, sailing, kayaking, and other adventures throughout Snowdonia National Park and along the coast. Top destinations include Mount Snowdon, South Stack Cliffs, and Surf Snowdonia Surf Lagoon.
What is the food like in North Wales?
Look for excellent seafood along the coast, traditional Welsh dishes like Welsh rarebit and lamb, local cheeses, and iconic favorites like Welsh cakes. Sample craft beers from North Wales breweries and mead (honey wine).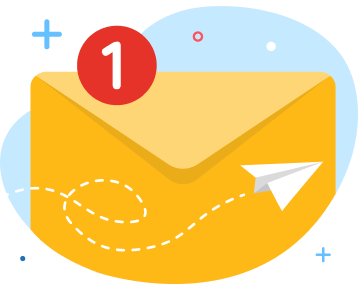 news via inbox
Nulla turp dis cursus. Integer liberos  euismod pretium faucibua