Top 20 Things To Do In Parramatta – A World of Adventure In New South Wales (2023)
This city was home to some of the games of the 2000 Summer Olympics, but on a normal day, what are some of the best and fun things to do in Parramatta, Australia? Here are just a few:
Parramatta brings the world to your doorstep in central New South Wales. Thrill to daring stunts at Sydney Olympic Park, home of the 2000 Summer Olympics. Whoosh down massive waterslides or skydive indoors at iFly Down Under!
Back in time, you go to Old Government House, the colonists' first seat of power. Stroll shaded grounds where convict-built mansions now house chic eateries. Dig into modern fusion fare or savor a cone of hot chips at the Parramatta Markets.
Nature calls you to Lake Parramatta Reserve where stately eucalyptus trees frame the glittering blue waters. Spot swooping cockatoos and wallabies grazing by the lakeshore. As the sun sets, join Aboriginal guides for stargazing and culture on Dharug land.
In a nutshell, history, nature, culture, shopping, and dining – Parramatta brings it all together in one irresistible destination! Adventure awaits just outside Sydney.
If you want to find out more, keep on reading…
Key Takeaways
Parramatta Park offers a range of activities and attractions, including leisurely walks, bike rides, STEM workshops, and historic landmarks like the Old Government House.
Lake Parramatta Reserve is a hidden gem in Western Sydney, offering a man – made reservoir surrounded by lush bushland. Visitors can enjoy picnicking, swimming, kayaking, and taking scenic walking trails.
Other must – visit attractions in Parramatta include the historic Elizabeth Farm, Riverside Theatres for entertainment options, as well as outdoor activities like river cruises and Segway tours to explore the beauty of the region.
Top Attractions in Parramatta
Parramatta offers a range of top attractions, including:
Parramatta Park
Lake Parramatta Reserve
Old Government House
Elizabeth Farm
Riverside Theatres
1. Parramatta Park
Experience the wonders that Parramatta Park has to offer in 2023. This pristine oasis, nestled next to the Western Sydney Stadium, showcases a plethora of activities for every enthusiast.
From leisurely walks and exhilarating bike rides through lush landscapes, the park also boasts rich historical significance as the former Governor's Domain with its pride being Australia's oldest surviving public building – the Old Government House.
The park is more than just green spaces; it goes beyond to offer STEM workshops such as "Fun With Robots" aimed at fostering innovation in young minds. Abundant in serenity and filled with campsites, trails like Gap Creek Falls, and mesmerizing Aboriginal art sites– this attraction offers a unique blend of natural beauty suffused with cultural heritage.
Embodying other major Parramatta attractions' spirit such as Riverside Theatres and Lake Parramatta Reserve – there are countless reasons why you should add Parramatta Park on your must-visit list for 2023!
2. Lake Parramatta Reserve
Looking for a natural retreat in the heart of Western Sydney? Your search ends at Lake Parramatta Reserve, one of the top attractions that shouldn't be missed in 2023. It's not just a lake but a heritage-listed man-made reservoir located only steps away from Parramatta's CBD, blending history and nature seamlessly.
This hidden gem spans over 70 hectares of lush bushland offering an immersive escape into tranquility while remaining easily accessible to visitors.
The reserve is more than just pleasing to the eye; it's packed with engaging activities. From picnicking under the shade of towering eucalyptus trees, swimming in the designated areas during summer months, or kayaking on tranquil waters – there's something for everyone! If you're more into land-based adventures, take on the 2-hour walking trail around the lake and experience breathtaking views while spotting local wildlife.
Despite being smack dab in Australia's second-largest city – Sydney – this oasis provides ample space for outdoor exploration without leaving town!
3. Old Government House
Nestled within the expansive 110 hectares of Parramatta Park, Old Government House is a treasure trove of history and one of the top attractions in Parramatta. This UNESCO World Heritage-listed site is Australia's oldest surviving public building, offering visitors a rare glimpse into early colonial life.
The elegant Georgian architecture stands as a testament to the historical significance of this site that's managed by the National Trust of Australia (NSW). Beyond its stunning design, you can expect a rich line-up of events and exhibitions throughout 2023 like "The River: Burramatta to Cockatoo." No visit to Sydney's second city would be complete without delving into this enriching chapter in New South Wales' past found along the Parramatta River – an absolute must-do on your itinerary!
4. Elizabeth Farm
Elizabeth Farm, located in Parramatta, Sydney, is Australia's oldest standing European residence. Built in 1793 for John and Elizabeth Macarthur and their family, it holds significant historical importance as the oldest surviving European building in the country.
This historic estate offers visitors an immersive experience into the lives of the Macarthur family and their contribution to Australia's development. With guided tours available, you can explore the various rooms and gardens of this remarkable farmstead.
Elizabeth Farm is a must-visit attraction for history enthusiasts and those interested in experiencing Australia's colonial heritage.
5. Riverside Theatres
Riverside Theatres, located in beautiful Parramatta, Australia, is a majestic performance venue known for its stunning environment. As one of the top attractions in Parramatta, this theatre offers an array of entertainment options for visitors to enjoy.
Whether you're a fan of theater productions, live music concerts, or dance performances, Riverside Theatres has something for everyone. With its close proximity to the Parramatta River and Circular Quay's breathtaking coastal views, it's no wonder why this venue is a popular choice for date nights or a fun night out in Parramatta.
Considered a must-visit destination by locals and featured in the 2023 Parramatta travel guide by Expedia, Riverside Theatres is your ticket to experiencing the vibrant arts and entertainment scene that makes Parramatta so special.
Outdoor Activities in Parramatta
Take a scenic river cruise or embark on a thrilling Segway tour to explore the beauty of Parramatta.
Get active and enjoy a bike ride along the Riverside Cycleway, or visit the historic Experiment Farm Cottage for a dose of history.
For nature lovers, unwind at the serene Lake Parramatta Reserve and soak in its natural beauty.
6. River Cruise
One of the top things to do in Parramatta in 2023 is to embark on a river cruise along the Parramatta River.
The river cruise offers a unique opportunity to explore the outdoor activities in Parramatta while enjoying the scenic beauty of the region.
The river cruise is often part of a full-day tour that includes a visit to the Blue Mountains, where visitors can see ancient rock formations and experience small-town country life.
The Blue Mountains is a UNESCO World Heritage – listed region known for its breathtaking views and natural wonders.
The river cruise allows visitors to enjoy sweeping views of the Blue Mountains and immerse themselves in the beauty of the surroundings.
The river cruise is a great way to discover the charms of the Parramatta River and learn about its history and significance.
The river cruise offers opportunities for both leisurely sightseeing and adventurous activities along the river.
The cruise is a popular choice among tourists visiting Parramatta and provides a unique perspective of the region.
The river cruise is often combined with other activities and attractions in Parramatta, making it a comprehensive and exciting experience for visitors.
The river cruise is a perfect way to relax and unwind while taking in the natural beauty of Parramatta and its surroundings.
7. Segway Tour
Segway tours in Parramatta offer an exciting way to explore the outdoor activities in the area.
Glide through parklands and along the riverbank at The Newington Armory in Sydney Olympic Park.
Enjoy a unique and fun experience while discovering the hidden gems of Parramatta.
Suitable for all ages, Segway tours provide a safe and enjoyable adventure for everyone.
Experience scenic views of the Jamison Valley and the riverbank as you ride the Segway.
Choose from various tour packages, including options to explore other attractions in Sydney Olympic Park.
Rent a Segway and explore hiking and biking trails throughout Parramatta.
Embark on an unforgettable outdoor adventure that combines thrill and exploration.
8. Explore Riverside Cycleway
The Riverside Cycleway in Parramatta is a must-visit outdoor activity in 2023. This well-maintained cycleway offers scenic views of the Parramatta River and connects to other attractions in the area. Here's what you can expect when you explore the Riverside Cycleway:
Enjoy picturesque views of the Parramatta River as you cycle along the Riverside Cycleway.
Take advantage of the well – maintained paths, which provide a safe and enjoyable experience for cyclists of all skill levels.
Rest and relax at various spots along the cycleway, perfect for families or couples looking for a leisurely day out.
Connect to other outdoor activities and attractions in Parramatta, such as Ayurveda Holistic Healers Clinic and Ugg Express Australia.
Burn off energy and enjoy the outdoors on this popular track, whether you're a local or a visitor to Parramatta.
Rent gear if you don't have your own bike, ensuring that everyone can participate in this exciting activity.
Immerse yourself in nature and experience the beauty of the area while cycling along the Riverside Cycleway.
9. Visit the Experiment Farm Cottage
One of the must-visit attractions in Parramatta is the Experiment Farm Cottage. This heritage-listed former farm and residence offers a fascinating glimpse into early 19th-century life in New South Wales.
Located at 9 Ruse Street, Harris Park, this charming cottage is part of a cluster of heritage properties in the area, including Hambledon Cottage.
Managed by National Trust NSW, Experiment Farm Cottage showcases the rich history of farming in the region. Explore its well-maintained grounds and hands-on sensory garden while immersing yourself in the stories of its past occupants.
10. Unwind at Lake Parramatta Reserve
Nestled in Western Sydney, Lake Parramatta Reserve is a tranquil oasis that offers the perfect escape from the hustle and bustle of city life. This beautiful bushland area features a 4 km long walking track that takes you on a journey around the picturesque lake.
As you stroll along the track, you'll be surrounded by fragrant native plant species, immersing yourself in a truly sensory experience. Whether you're seeking some alone time with nature or looking for a fun day out with family and friends, Lake Parramatta Reserve has something for everyone.
You can enjoy a picnic or BBQ at one of the designated facilities, let your kids have endless fun at the playground, or simply relax and take in the serene atmosphere. If you're feeling adventurous, why not try boating on the lake? It's an exciting way to explore this hidden gem in Parramatta.
Cultural Experiences in Parramatta
Explore the Parramatta Heritage and Visitor Information Centre,
Enjoy a show at Riverside Theatre,
Visit Hambledon Cottage,
Discover fine arts at Hunter Street Gallery, or
Indulge in high tea at Gatehouse High Tea Rooms.
11. Parramatta Heritage and Visitor Information Centre
The Parramatta Heritage and Visitor Information Centre in New South Wales, Australia is a must-visit destination for anyone interested in the rich cultural history of Parramatta. As the second European settlement in the country, founded back in 1788 by Governor Arthur Phillip, this centre provides valuable insights into the area's heritage.
It offers a range of educational programs and activities focusing on Aboriginal heritage, nature, and education. You can explore exhibits that showcase Parramatta's significance as one of Australia's oldest surviving public buildings.
Immerse yourself in the vibrant culture by participating in guided history tours or simply taking your time to discover the area's heritage at your own pace. The centre also serves as an important resource for researching family history at its dedicated Family History Centre.
12. Riverside Theatre
Riverside Theatre, located in the heart of Parramatta, is a vibrant and highly regarded performing arts center. As the centrepiece of Sydney's central city, it offers an array of live performances that can't be replicated at home.
With over 1,000 events held each year, Riverside Theatre is truly Western Sydney's premier venue for the arts. Situated close to the picturesque Parramatta River, visitors are treated to a beautiful environment while enjoying their cultural experiences.
In 2023, Riverside Theatre will host the first ever Southwest Asian and North African (SWANA) Film Festival. This exciting three-day event will showcase cinema from the region and provide a unique cultural experience for audiences in Parramatta.
13. Hambledon Cottage
Hambledon Cottage, located at 47 Hassall Street in Harris Park, Parramatta, is a heritage-listed former residence that now serves as a house museum. This charming cottage boasts beautiful gardens and is home to the oldest planting of non-native trees in all of Australia.
Managed by the National Trust NSW, Hambledon Cottage offers visitors a glimpse into Parramatta's rich history through thought-provoking exhibits and talks. As part of the City of Parramatta's many heritage attractions, this colonial Georgian-style cottage adds to the cultural tapestry that makes Parramatta such an exciting destination for tourists.
14. Hunter Street Gallery of Fine Arts
Located in Parramatta, Sydney, the Hunter Street Gallery of Fine Arts is a hidden gem for art enthusiasts. Established in 1951 by The City of Parramatta, this gallery showcases exquisite artworks from local artists and offers a unique cultural experience.
Conveniently situated near Parramatta Park, cafes, and parking facilities, it is easily accessible for visitors. The gallery not only displays captivating artwork but also hosts classes, demonstrations, and workshops at an affordable cost.
With its commitment to promoting arts and culture in the community, the Hunter Street Gallery of Fine Arts is a must-visit destination for those seeking creativity and inspiration in Parramatta.
15. Gatehouse High Tea Rooms
The Gatehouse High Tea Rooms in Parramatta Park is a must-visit for anyone looking to experience a touch of elegance and indulge in a delightful high tea. This stunning building, dating back to 1887, holds a rich colonial history that has earned it World Heritage Listing by UNESCO in 2007.
Offering various high tea options, including traditional, savoury, and kids' high teas, visitors can enjoy their treats while immersing themselves in the unique ambiance created by the historic surroundings.
Surrounded by the beauty of an English cottage garden and one of six gatehouses within Parramatta Park, this picturesque location truly sets the scene for an unforgettable culinary experience.
Unique Experiences in Parramatta
Try your hand at cracking the code in an exciting escape room
Immerse yourself in the vibrant atmosphere of a local festival or event
Explore Parramatta's haunted sites
Enjoy thrilling rides at Raging Waters
Indulge in a high PHIVE stop-off
16. Crack the Code in an Escape Room
Crack the code and test your problem-solving skills in an immersive escape room experience.
Escape rooms in Parramatta offer thrilling challenges and engaging puzzles to solve within a specified time limit.
These immersive games provide a unique opportunity to step into a different world, immersing yourself in a captivating storyline and intriguing characters.
Parramatta's escape rooms are known for their creative themes and impressive set designs, creating a truly immersive environment.
Whether you're a beginner or an experienced player, there are escape rooms in Parramatta catering to different difficulty levels.
Participating in an escape room not only offers an exciting adventure but also helps develop hidden skills such as problem-solving, teamwork, and communication.
Escape rooms in Parramatta are a popular choice for team – building activities, fostering collaboration and cooperation among participants.
With new challenges and themes introduced regularly, the top escape rooms in Parramatta keep evolving to provide fresh and thrilling experiences.
So gather your friends or colleagues and crack the code in an escape room for an unforgettable adventure that challenges your mind.
17. Attend a Festival or Event
Parramatta offers a vibrant calendar of festivals and events that are not to be missed. Immerse yourself in the local culture and experience celebrations that showcase the best of this lively city. Here are some exciting festivals and events you can attend in Parramatta:
Parramasala: This multicultural festival celebrates the diverse cultures of Parramatta with music, dance, food, and art from around the world.
Winterlight: Experience winter wonderland at Parramatta's Winterlight festival, featuring ice skating, winter markets, and plenty of food stalls offering delicious treats.
Sydney Royal Easter Show: Head to Sydney Olympic Park for Australia's largest annual event, where you can enjoy thrilling rides, animal displays, agricultural shows, live entertainment, and delicious food.
Lunar New Year: Celebrate the arrival of the Chinese New Year with vibrant parades, traditional performances, dragon dances, lantern displays, and mouth-watering Asian street food.
Tropfest: The world's largest short film festival takes place in Parramatta Park. Enjoy an evening under the stars watching innovative films created by talented filmmakers.
Riverbeats: Dance the night away at this annual music festival held along the banks of the picturesque Parramatta River. Featuring local and international artists across various genres, this event is a must for music lovers.
Riverside Theatres' Comedy Festival: Laugh out loud at this comedy extravaganza showcasing some of Australia's funniest comedians performing live on stage.
Arab Film Festival: Discover thought-provoking films from Arab filmmakers that explore cultural identity and current social issues within the Arab world.
Diwali Festival: Join in the festivities during Diwali – the Festival of Lights – with dazzling fireworks displays, traditional Indian music and dance performances, mouthwatering street food stalls, and stunning light installations.
Eat Street: Indulge your taste buds at Parramatta's famous food festival, where you'll find a diverse range of cuisines, live entertainment, cooking demonstrations, and foodie experiences.
Parramatta Lanes: Explore hidden laneways and discover pop-up bars, street art installations, live music performances, and mouthwatering street food during this annual urban festival.
National Reconciliation Week: Participate in events that celebrate Aboriginal and Torres Strait Islander cultures, including storytelling sessions, traditional dance performances, art exhibitions, and cultural workshops.
Parramatta Farmers Market: Experience the vibrant atmosphere of the local farmers market where you can find fresh produce, gourmet treats, artisanal crafts, and much more.
Harmony Day: Celebrate multiculturalism at this annual event showcasing various cultural performances, workshops, and delicious international cuisine.
Christmas in Parramatta Park: Get into the festive spirit with a visit to Parramatta Park during the Christmas season. Enjoy carols by candlelight, festive markets, dazzling light displays, and a visit from Santa Claus himself.
18. Visit Some Ghosts
For thrill-seekers and history buffs alike, a visit to Parramatta's haunted locations is an unforgettable experience. One such place is the notorious Parramatta Gaol, known for its dark past and alleged paranormal activity.
Ghost tours offer a spine-chilling opportunity to explore the eerie corridors of this historic prison and engage in paranormal investigations. Scheduled on specific dates throughout 2023, these tours provide a unique learning experience, allowing visitors to potentially communicate with spirits that are said to haunt the gaol.
For those seeking an unconventional adventure in Parramatta, visiting some ghosts is sure to send shivers down your spine.
19. Rides at Raging Waters
Raging Waters Sydney, located in Prospect just outside of Parramatta, is home to an array of thrilling rides and attractions. This popular waterpark offers over 30 exciting experiences for visitors to enjoy.
From heart-pounding slides to relaxing lazy rivers, there's something for everyone at Raging Waters Sydney. One must-try ride is the H2Go Racers, where families and friends can challenge each other in a high-speed race down the slide.
With its reputation as the biggest waterpark in Sydney, Raging Waters Sydney is a must-visit destination for anyone seeking adrenaline-fuelled fun and excitement.
20. Stop off for a High PHIVE
Parramatta is not just about history and culture, it also offers unique and exciting experiences. One of these is stopping off for a High PHIVE at CREATURE. This thrilling encounter allows you to get up close and personal with Australia's best-loved animals in an exhilarating setting.
Whether you want to cuddle a koala, hand-feed kangaroos, or have an interactive encounter with reptiles, there are plenty of options to choose from. It's the perfect way to spend quality time with family or friends while creating unforgettable memories in Parramatta in 2023.
Conclusion: Things to Do in Parramatta
In conclusion, Parramatta is a vibrant and bustling city with an abundance of activities to enjoy. From exploring historical sites like the Old Government House and Elizabeth Farm to indulging in outdoor adventures at Lake Parramatta Reserve, there's something for everyone.
Don't forget to immerse yourself in the cultural experiences offered at Riverside Theatre and Hambledon Cottage, as well as enjoying unique experiences like cracking the code in an escape room or attending exciting festivals.
With so much to see and do, Parramatta is definitely a destination worth adding to your travel list!
FAQs
1. What are some popular attractions to visit in Parramatta in 2023?
Some popular attractions to visit in Parramatta in 2023 include the Riverside Theatres, Parramatta Park, Old Government House, and the Fleet Street Heritage Precinct.
2. Are there any outdoor activities available in Parramatta?
Yes, there are plenty of outdoor activities available in Parramatta. You can go for a leisurely walk along the picturesque riverside, explore the beautiful parks and gardens, or enjoy water sports on the river.
3. Are there any historical sites to explore in Parramatta?
Absolutely! Parramatta is rich with history and offers various historical sites to explore such as Elizabeth Farm, Hambledon Cottage, Experiment Farm Cottage, and St John's Cemetery.
4. Can you recommend any family-friendly activities or attractions in Parramatta?
Certainly! Families visiting Parramatta can enjoy a day at the nearby amusement park known as Raging Waters Sydney which offers thrilling water slides and other fun-filled rides suitable for all ages. Additionally, visiting Kids' Castle Playground or attending family-friendly events at venues like Riverside Theatres are also great options for quality time with loved ones.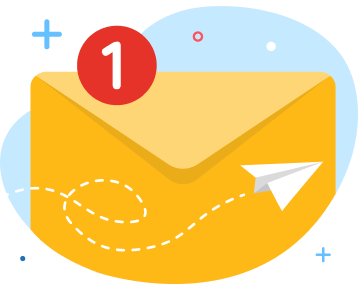 news via inbox
Nulla turp dis cursus. Integer liberos  euismod pretium faucibua