38 Best Things To Do In Sydney Australia: Must-Do Activities, Attractions and More
Looking for the best things to do in Sydney, Australia? With its stunning beaches, iconic landmarks like the Sydney Opera House and Harbour Bridge, and vibrant cultural scene, Sydney has something for everyone.
Whether you're a nature lover, history buff, or food enthusiast, our comprehensive guide will show you all the top attractions and hidden gems this amazing city has to offer. Get ready to discover the beauty and excitement of Sydney – it's time for an unforgettable adventure!
Key Takeaways
Sydney Opera House is a must-visit landmark, known for its stunning architecture and globally significant performances.
Sydney Harbour offers mesmerizing views of the city skyline and the iconic Sydney Harbour Bridge, providing a quintessential Sydney experience.
The Royal Botanic Garden showcases Australia's diverse flora and fauna while offering panoramic views of landmarks like the Sydney Opera House and harbour bridge.
1. Sydney Opera House
Stepping off the ferry at Circular Quay, Sydney Opera House demands your attention. This stunning architectural masterpiece has been a symbol of Australia since its grand opening in 1973 by Queen Elizabeth II.
The iconic design, featuring dramatically curved concrete "shells," is more than 600 feet long and nearly 400 feet wide at its fattest point – making it easily one of the world's most recognizable structures.
But it's not just a pretty face! As a UNESCO World Heritage Site and cultural hub, over eight million visitors flock here annually for globally significant performances by companies like the renowned Sydney Symphony.
And let's not forget about those topaz-coloured roof tiles glinting under the Australian sun or that breathtakingly impressive 6,223 square meter sea of glass adding to its aesthetic charm! Whether you're enjoying an opera performance or simply admiring the view from afar – visiting Sydney Opera House will be unforgettable on your things to do in Sydney bucket list.
2. Sydney Harbour
Brimming with life and energy, Sydney Harbour serves as the bustling heart of Australia's iconic city. Home to one of the world's most recognized landmarks, the Sydney Harbour Bridge, it links central Sydney to its vibrant northern suburbs.
This colossal steel structure not only eases transportation but also provides mesmerizing views of the sparkling waters and dazzling city skyline. Constructed in 1932, this bridge has woven itself into Sydney's rich cultural tapestry by hosting thrilling stunts and events throughout history.
A boat ride across these serene blue waters lets you marvel at its architectural grandeur while enjoying a panoramic view that encapsulates what makes Sydney truly unforgettable.
3. Sydney Harbour Bridge
The Sydney Harbour Bridge, commonly referred to as the "Coathanger," is more than just a stunning attraction – it's an essential part of Sydney's transportation infrastructure. This iconic steel through arch bridge spans 503 meters across the shimmering waters of Sydney Harbour, establishing a vital link between the bustling central business district (CBD) and serene North Shore suburbs.
Marvel at this engineering masterpiece that weighs in at an impressive 52,800 tons of steel.
But there's so much more to do here apart from appreciating its architectural splendor! Achieve adrenaline-fueled highs by climbing to the summit for breathtaking views. From here you can see panoramic vistas over Sydney's skyline and beyond, making it one of Australia's top attractions.
The marvels don't stop when night falls — under twinkling stars, the illuminated silhouette against Sydney's nightscape provides a mesmerizing spectacle every evening. Undoubtedly, these sights rank among best views of greater Sydney; arguably even some of world's best cityscapes.
4. Royal Botanic Garden Sydney
Nestled at Farm Cove, the captivating Royal Botanic Garden Sydney is a must-visit where tranquility meets scientific exploration. Earning its reputation as Australia's oldest botanic garden and scientific institution since 1816, it's also a heritage-listed site that spans over an impressive 30 hectares.
From bat-spotting to bird-watching, each visit brings you closer to Australia's diverse flora and fauna. Visitors can roam through themed garden areas like the enchanting Oriental Garden, aromatic Herb Garden or the vibrant Rose Garden – all free of charge! It's more than just visual beauty; this venue hosts educational programs and exhibitions for eager learners of all ages.
Events such as Botanic Beats music series or Twilight Cinema bring in over 2.4 million visitors annually, making this one of Sydney's top attractions offering panoramic views of iconic landmarks like Sydney Opera House and harbour bridge.
The dedicated team here not only preserves plant life but fosters sustainability for future generations to enjoy!
5. Manly Beach
Manly Beach, located in the northern suburb of Manly in Sydney, Australia, is a popular destination for beach lovers. With its golden sands and crystal-clear blue waters, it offers a picturesque setting to relax and enjoy the sun.
Surrounded by towering Norfolk Island pine trees, visitors can find shade on hot summer days while taking in the stunning views. The beach has a rich surfing history and attracts surfers of all skill levels with its diverse range of surf breaks.
It's not just about swimming and surfing though; Manly Beach also offers secluded spots for a tranquil aquatic experience away from the crowds. This vibrant area is home to waterfront dining options, cafes, bars, and shops that add to its lively atmosphere.
Whether you're looking for an active day out or simply want to unwind by the sea, Manly Beach provides an enjoyable experience for everyone visiting Sydney.
6. Darling Harbour
Darling Harbour, located adjacent to Sydney's city center, is a bustling hub of activity and entertainment. With its rich history and vibrant atmosphere, it offers something for everyone.
This waterfront area has undergone significant redevelopment since the 1980s, transforming from a dockland region into a modern leisure destination. From shopping to dining to entertainment venues, Darling Harbour has it all.
It's easily accessible via public transport and just a short walk from the central business district. Whether you're attending conventions or enjoying live concerts, there's always something happening at this popular spot.
7. The Rocks
Located on the southern end of Australia's eastern coast, The Rocks in Sydney is a suburb and tourist precinct that offers a vibrant mix of history, culture, and entertainment. With its colonial heritage and sandstone architecture, this area has been beautifully restored to showcase its rich past.
Once known as one of the most cutthroat ports in the world, The Rocks now features narrow streets lined with art galleries, leafy parks perfect for relaxing strolls, and an array of cocktail bars where you can unwind after a day of exploration.
Don't miss out on taking a walking tour to delve deeper into the intriguing stories that make up The Rocks' narrative or exploring historical sites that tell tales from Sydney's earliest days.
8. Circular Quay
Circular Quay is a vibrant and bustling neighborhood in Sydney, Australia, that offers a range of exciting attractions for visitors to enjoy. This popular area is centrally located and provides easy access to some of Sydney's most iconic landmarks, including the Sydney Harbour Bridge and the Sydney Opera House.
Visitors can take in stunning views of the picturesque Sydney Harbour from Circular Quay, making it a perfect starting point for exploring the city. The neighborhood also boasts an array of restaurants, shops, and entertainment options, ensuring there is something for everyone to enjoy.
Additionally, Circular Quay serves as a transportation hub with its ferry services connecting tourists and locals to various destinations across the harbour. With its rich history, scenic beauty, and lively atmosphere, Circular Quay is definitely a must-visit destination when exploring all that Sydney has to offer.
9. Art Gallery of New South Wales
The Art Gallery of New South Wales is an iconic institution in Sydney, Australia. Founded in 1874 with a government grant, it has become one of the largest and most important public galleries in the country.
Situated on Sydney Harbour, the gallery showcases a diverse range of art from around the world, including Australian, European, and Asian works. Visitors can explore various collections that span centuries and cultures, featuring everything from Buddhist and Hindu arts to Chinese ceramics and paintings.
With its impressive architecture and free admission, the Art Gallery of New South Wales is a must-visit destination for art enthusiasts and tourists alike.
10. Queen Victoria Building (QVB)
The Queen Victoria Building (QVB) is an iconic historic landmark in Sydney, Australia. Designed by architect George McRae at the young age of 28, the QVB was built in 1898 and occupies an entire block on George Street in Sydney's CBD.
This heritage-listed structure showcases impressive architecture and serves as a testament to the city's rich history. With over 180 shops and boutiques, the QVB offers a unique shopping experience for both locals and tourists alike.
Its recent restoration work has preserved its ornate facade, ensuring that visitors can admire its beauty for years to come. As one of Sydney's major attractions, the QVB is a must-visit destination that captures the essence of the city's architectural heritage while providing a diverse range of retail offerings for all tastes.
11. Swim at Bondi Icebergs Pool
One of the must-do activities in Sydney is taking a dip at the iconic Bondi Icebergs Pool. Located at the southern end of Bondi Beach, this stunning ocean pool offers a unique swimming experience like no other.
The pool uses water from the ocean, allowing swimmers to enjoy a refreshing swim in the crystal clear waters while taking in breathtaking views of Bondi Beach. Whether you're an experienced swimmer or simply looking to cool off, Bondi Icebergs Pool has something for everyone.
Plus, it's open all year round, so you can enjoy a swim no matter when you visit Sydney. So don't miss out on this one-of-a-kind swimming experience and make sure to add it to your list of things to do in Sydney!
12. Take an Indigenous Walking Tour of Dharawal National Park
Explore the rich Aboriginal culture and history of Sydney by taking an Indigenous walking tour of Dharawal National Park.
Immerse yourself in the stunning scenery of Dharawal National Park as you embark on a guided Indigenous walking tour.
Learn about the Koori perspective on Aboriginal culture and history from knowledgeable and passionate tour guides.
Discover significant culturally significant sites within Dharawal National Park, offering a glimpse into ancient traditions and stories.
Follow the meandering O'Hare's Creek Trail to immerse yourself in the park's natural beauty and tranquility.
Marvel at the ancient carvings at the Dharawal Aboriginal Engravings Site, providing insights into Aboriginal life and spirituality.
Gain a deeper understanding of Sydney's changing landscape and its impact on traditional Aboriginal communities.
Support the local Aboriginal community by participating in these guided Indigenous walking tours.
Connect with nature, learn about Indigenous heritage, and escape the hustle and bustle of city life all in one experience.
13. Watch the Sunset from the Hornby Lighthouse
Located on the tip of South Head in Sydney, Australia, the Hornby Lighthouse is a charming and historic landmark that offers breathtaking views of Sydney Harbour and the Opera House.
With its vibrant red-and-white striped exterior, this adorable lighthouse provides the perfect spot to watch the sun dip below the horizon. As part of Sydney Harbour National Park, reaching the lighthouse is easy with an enjoyable walk along a track near Watsons Bay.
Not only does the Hornby Lighthouse offer stunning panoramic views of the city, but it is also a popular destination for whale watching during migration season. Capture stunning photographs and create lasting memories at this must-visit attraction on your trip to Sydney.
14. Experience Game-Changing Seafood at Saint Peter
Get ready to have your taste buds blown away at Saint Peter, a restaurant in Sydney that offers a truly game-changing seafood experience. Led by acclaimed chef Josh Niland, Saint Peter takes the great Australian seafood tradition to new and exciting heights.
Located in Paddington, this fine dining establishment focuses on sustainable seafood and produce, making it one of the most renowned sustainable restaurants in Australia. The menu changes daily to feature only the freshest and highest quality fish available, ensuring an unforgettable dining experience.
Don't miss out on this opportunity to indulge in innovative seafood dishes prepared with utmost care and creativity at Saint Peter.
15. Sample the Best Marg in Town at Cantina OK
At Cantina OK in Sydney, you can indulge in the city's most renowned Margarita. This vibrant bar has earned a reputation for serving up one of the best Margaritas around, making it a must-visit spot for cocktail enthusiasts.
Ranked number 23 in the World's Best Bar Awards 2021, Cantina OK offers an exceptional selection of tequilas and mezcal options to suit every preference. Their menu features a $20 Margarita that consistently impresses customers with its exquisite flavor and quality.
With expert mixologists like Alex Gilmour on board, who is known for his agave expertise, your taste buds are in for a treat at Cantina OK! Whether you're looking to unwind with friends or experience the finest Margarita Sydney has to offer, this lively bar promises an unforgettable beverage adventure.
16. Enjoy a Fabulous Feed at the Imperial Hotel's Drag'n'Dine
Indulge in a memorable night out at the Imperial Hotel's Drag'n'Dine experience, where you can savor a fabulous meal while being entertained by Sydney's dazzling drag queens. This iconic establishment, known for its style and culture since 1983, offers a unique dining atmosphere within Priscillas restaurant.
The plant-focused set menu caters to various dietary preferences, and as you enjoy your meal, the captivating performances of these talented drag queens adds an extra layer of entertainment.
Embrace your sense of style and express yourself in this inclusive environment that invites guests to drink, dance, drag, and dine in style. Whether you're a local or visiting Sydney as a tourist, the Drag'n'Dine experience at the Imperial Hotel is sure to be an unforgettable highlight of your time in this vibrant city.
17. Cool Down with a Scoop of Gelato at Cow and the Moon
Cow and the Moon is a must-visit gelataria located in Sydney's Enmore neighborhood. With over ten years of experience, this family-run business has become renowned for its exceptional gelato-making skills.
In fact, Cow and the Moon won the prestigious Gelato World Tour, beating out Italian gelato shops to claim the title of world's best gelato maker. Their standout flavor, Mandorla affogato, impressed judges with its perfect balance of flavors.
Whether you opt for one or two scoops, you'll find an array of delicious flavors to choose from. Prices start at $5.50 for a small scoop. Don't miss the opportunity to cool down and indulge in some award-winning gelato at Cow and the Moon during your visit to Sydney.
18. Taste Sydney's Best Scrambled Eggs at Bills
Taste the unparalleled delight of Sydney's finest scrambled eggs at Bill's Cafe. Known for serving up the epitome of breakfast perfection, these soft and smooth scrambled eggs have earned their place as a world-class culinary sensation.
Created by the renowned "Egg Master of Sydney," Bill Granger, these fluffy little curds are cooked to perfection using a special technique that guarantees a heavenly texture. With almost 25 years of experience in perfecting this beloved dish, it's no wonder that Bill's Cafe has become one of Sydney's original breakfast hot spots.
Indulge in this delectable treat and experience firsthand why Bill's Cafe is celebrated for its extraordinary scrambled eggs.
19. Paddle Under the Coathanger with Sydney by Kayak
Paddle under the Coathanger with Sydney by Kayak and experience the thrill of exploring Sydney Harbour from a unique perspective.
Enjoy guided tours and experiences offered by Sydney By Kayak.
Get up close to iconic landmarks like the Sydney Opera House and Harbour Bridge.
Choose from various tour options, including sunrise tours and paddle breakfasts at Thelma and Louise Waterfront Café.
Explore Fort Denison, a historic island that was once a defence facility.
Discover the North Shore with smooth waters and stable kayaks for easy paddling around Luna Park.
Experience the stunning views of a sunset kayak tour in Sydney.
If you don't have your own kayak, kayak hire is available in Sydney.
Purchase a kayak in Sydney to continue exploring at your convenience.
20. Go Whale Watching or Hiking in the Royal National Park
Witness the impressive sight of fin slapping by humpback whales at Bundeena in Royal National Park.
Enjoy fantastic hiking opportunities in the Royal National Park, located near Sydney.
Explore a range of trails in the Royal National Park, perfect for nature lovers.
Immerse yourself in mesmerizing landscapes while hiking in the Royal National Park.
Combine whale watching with stunning coastal and mountainous scenery in the Royal National Park.
Marvel at panoramic views of the Tasman Sea from The Gap, an ocean cliff on the South Head peninsula.
Experience one of the best spots for whale watching in Sydney at The Gap.
Spot humpback and southern right whales from Cape Solander in Kamay Botany Bay, a great land – based whale watching spot.
Engage in exhilarating and informative whale watching tours with Captain Cook Tours in Sydney.
Increase your chances of spotting these magnificent creatures by checking current whale sightings in Sydney.
21. Hang Ten at Bondi Beach with Let's Go Surfing
Experience the thrill of riding the waves at Australia's most famous beach, Bondi Beach. With Let's Go Surfing, you can hang ten and learn to surf like a pro. Offering surf lessons for beginners and experienced surfers, Let's Go Surfing is one of Sydney's top tourist activities.
Bondi Beach is known for its powerful and accessible waves, making it the perfect spot to catch some great rides. Take advantage of this iconic Australian travel experience and enjoy the beautiful blue waters and sandy shores of Bondi Beach with Let's Go Surfing.
Safety is a top priority, so you can feel confident knowing that you'll receive proper training and guidance from skilled instructors during your surfing adventure at Bondi Beach.
22. Take a Ferry to Cockatoo Island
Hop on a ferry at Circular Quay and embark on a short scenic journey to Cockatoo Island. Located between North and South Heads, this historical gem is home to naval and military stations, as well as shipyards.
With its fascinating past, Cockatoo Island offers visitors a unique glimpse into Australia's rich history. You can explore the island's heritage-listed buildings, take in panoramic views of the harbor, or visit the museum to learn more about its significance.
Don't miss this opportunity to discover one of Sydney's hidden treasures just a quick ferry ride away from the city center.
23. Stroll Past Hidden Beaches on the Hermitage Foreshore Walk
The Hermitage Foreshore Walk in Sydney, Australia offers a picturesque coastal trail with stunning views of the sea, bushland, and cityscape. This hidden gem is perfect for those looking to explore the lesser-known side of Sydney and escape the hustle and bustle of the city. Here are some highlights of strolling along this beautiful trail:
Secluded beaches: The Hermitage Foreshore Walk takes you past secluded beaches where you can relax, soak up the sun, and enjoy the tranquil surroundings.
Australian wildlife: As you walk through lush bushland, keep an eye out for unique flora and fauna that call this area home. It's an excellent opportunity to spot some of Australia's native wildlife.
Nielsen Park: The trail starts near Greycliffe House at Nielsen Park, providing convenient access to parking for those driving to the area.
Picnic spots: The Hermitage Foreshore Walk offers picturesque and secluded spots perfect for picnics. Take a break from your stroll, enjoy a meal in nature, and take in the breathtaking views.
Swimming opportunities: If you're looking to cool off on a hot day, there are several spots along the walk where you can take a refreshing swim in crystal-clear waters.
Detailed maps available: To help you navigate the trail easily, detailed maps of the Hermitage Foreshore Walk are available. You won't have to worry about getting lost while enjoying this scenic coastal walk.
24. Explore the Inner Workings of the Sydney Opera House
Take a guided tour of the Sydney Opera House to uncover its fascinating history and architecture.
Discover the intricate design and construction techniques behind this iconic landmark.
Learn about Jørn Utzon, the visionary architect who won an international competition for the Opera House's design.
Get an up-close look at the unique sail-like structure that makes this building so distinctive.
Step inside the various theaters and performance spaces within the Opera House to see where world – class shows take place.
Marvel at the Concert Hall, known for its exceptional acoustics and grandeur.
Explore the backstage areas where performers prepare for their shows and gain insight into what goes on behind the scenes.
Visit the recording studios, where renowned artists have created unforgettable albums.
Enjoy breathtaking views of Sydney Harbour from different vantage points within the Opera House.
Immerse yourself in the vibrant cultural atmosphere that thrives within this artistic hub.
25. Marvel at Contemporary Chinese art at White Rabbit
Immerse yourself in the captivating world of contemporary Chinese art at White Rabbit Gallery in Sydney. Founded by Judith Nielson, this gallery features one of the most significant collections of its kind in the world.
As you explore, you'll be treated to a diverse range of artworks that showcase the power and diversity of modern Chinese art practice. From mesmerizing sculptures to thought-provoking installations, there's something for every art enthusiast to marvel at.
Make sure to include a visit to this inspiring hidden gem on your itinerary when exploring Sydney's vibrant arts scene.
26. Get a Dose of Perspective at the Sydney Jewish Museum
At the Sydney Jewish Museum, visitors can gain valuable insight into the Holocaust and the history of the Jewish people in Australia. Located in Darlinghurst, this history museum showcases exhibits that explore individual stories and lived experiences.
With over 15,000 artifacts and 1,000 oral histories and testimonies, the museum provides a fascinating journey through Judaism with exhibitions like "Culture and Continuity: Journey through Judaism" and "Serving Australia: The Jewish Perspective." It offers a dose of perspective by documenting significant historical events while highlighting the contributions of the Jewish community to Australian culture.
Ideal for school excursions and easily accessible by public transportation, this cultural hotspot is worth exploring for its educational value alone. Regularly hosting special exhibitions and events, there's always something engaging happening at the Sydney Jewish Museum.
27. Discover the Japanese Flora at the Auburn Botanic Gardens
The Auburn Botanic Gardens in Sydney, Australia offer a stunning opportunity to immerse yourself in the beauty of Japanese flora. This delightful attraction features a picturesque Japanese garden complete with a serene lake and winding pathways.
As you explore, you'll be surrounded by meticulously manicured trees and enchanting rock features that transport you to Japan's acclaimed stroll gardens. The front section of the gardens is dedicated to this theme, providing visitors with an authentic experience.
With its ornamental bridges and soothing waterfall, the Auburn Botanic Gardens create a peaceful oasis where you can escape the bustle of the city and appreciate the tranquility of nature.
Among its many offerings, the Auburn Botanic Gardens also have a fauna reserve where you can encounter fascinating Australian wildlife up close. Kangaroos, wallabies, emus, and wombats roam freely in this area, giving visitors an opportunity for unique encounters with these exotic creatures.
The gardens provide activities suitable for families as well – children can enjoy playgrounds and mazes while parents relax in designated picnic areas.
28. Expand Your Mind at the Museum of Contemporary Art (MCA)
The Museum of Contemporary Art (MCA) in Sydney, Australia is a must-visit for art enthusiasts looking to expand their horizons. Located in The Rocks area of Sydney, this unique museum showcases contemporary art from both Australian and international artists.
Housed in a striking former Maritime building with a Stripped Classical/Art Deco design, the MCA offers a comprehensive collection that includes various art forms. What makes the MCA even more special is that the first two floors are free to access, allowing everyone to immerse themselves in the world of contemporary art without breaking the bank.
Whether you're a local or a tourist, visiting this museum provides an opportunity to engage with living artists, attend thought-provoking exhibitions and events, and experience the vibrant cultural scene that Sydney has to offer.
29. Seek out the Hidden Oasis of Wendy's Secret Garden
Tucked away in Lavender Bay, Sydney, Wendy's Secret Garden is a true hidden gem. Created by artist Wendy Whiteley over the past 20 years, this secluded oasis offers a tranquil escape from the bustling city.
Built on an abandoned train yard, the garden provides stunning views of Sydney Harbour and is surrounded by meandering pathways and lush greenery. It's a haven for nature enthusiasts and seekers of quiet moments alike.
Located behind Luna Park, Wendy's Secret Garden adds to the unique charm of the area. While it may be well-known among locals, it remains lesser-known to tourists, making it even more special for those who seek it out.
30. Discover the Hidden Gem that is Wattamolla Beach
Nestled at the end of Wattamolla Road in Sydney, Wattamolla Beach is a true hidden gem. Part of the stunning Royal National Park, this beach offers more than just your typical seaside experience.
With its tranquil lagoon on one side and a picturesque beach on the other, it's the perfect spot for families to enjoy swimming, fishing, snorkelling, and even bushwalking. The area also boasts a beautiful waterfall that adds to its natural beauty.
And with ample parking available, visitors can easily access this little slice of paradise while exploring other attractions in Sydney. So don't miss out on discovering the magic of Wattamolla Beach during your visit to Australia's vibrant capital city.
31. Watch a Cult Indie Flick at Golden Age Cinema
Located in the heritage-listed Paramount Pictures Building in Surry Hills, Sydney, Golden Age Cinema and Bar is a must-visit for movie enthusiasts. With its focus on classic, cult, and contemporary new-release films, this unique cinema offers an intimate and cozy atmosphere with its 60-seat picture house.
The interior is adorned with moss-green velvet, adding to its vintage charm. Showcasing Australian and independent films alongside occasional screenings of new releases, Golden Age Cinema provides a one-of-a-kind movie-watching experience.
Whether you're a fan of art house movies or simply looking for something different to do in Sydney, watching a cult indie flick at Golden Age Cinema should definitely be on your list.
32. Go on a Bush Foods Tour of the Royal Botanic Gardens
Indulge in a unique culinary adventure with a bush foods tour of the Royal Botanic Gardens. Discover the fascinating flavors and cultural significance of native Australian ingredients as you explore this historic botanical paradise. Here's what to expect on your bush foods tour:
Learn about Australia's Aboriginal heritage and the traditional uses of native plants.
Experience a guided tour led by knowledgeable experts who will enlighten you about the diverse range of bush tucker.
Taste an array of flavors, from tangy lemon myrtle to aromatic wattleseed, and discover how these ingredients have been used for centuries.
Gain insights into the sustainable harvesting methods employed by Indigenous communities and their deep connection to the land.
Explore Cadi Jam Ora, a captivating garden within the Royal Botanic Gardens showcasing numerous native plants and their cultural significance.
Uncover the vast array of medicinal properties possessed by many bush tucker plants, as well as their nutritional benefits.
Expand your culinary repertoire by learning how to incorporate these unique ingredients into your own cooking at home.
33. Seek Out the Secret Seaside Tunnel at Queenscliff Beach
Discover the hidden gem that is Queenscliff Beach's secret seaside tunnel. This unique attraction offers a direct route between Queenscliff and Freshwater beaches without having to cut through other areas.
Dug up in 1908, the tunnel, also known as the Manly Wormhole, feels like a passage through the unknown. Despite rock falls blocking the path towards Freshwater, you can still climb across the rocks and reach this secluded beach.
With its peephole view of the sea, this hidden tunnel has been a local secret for years and adds to the charm of Queenscliff Beach as a must-visit destination.
34. Climb Sydney Harbour Bridge
Climbing the Sydney Harbour Bridge is an absolute must-do when visiting Sydney. This iconic experience offers breathtaking views of the stunning Sydney Harbour, making it one of the top attractions in the city.
Since 1998, over 4 million climbers have embarked on this thrilling adventure, creating unforgettable memories along the way. The Bridge Climb takes you to new heights and allows you to appreciate the beauty of Sydney from a unique perspective.
With panoramic views of the city and its famous landmarks like the Sydney Opera House, this climb truly showcases why Sydney is considered one of Australia's most beautiful cities.
35. Swim With Sharks at Sea Life Sydney Aquarium
Swimming with sharks at Sea Life Sydney Aquarium is a truly exhilarating experience that offers visitors the unique opportunity to get up close and personal with these majestic creatures.
Whether you're a thrill-seeker or simply curious about marine wildlife, this activity is sure to leave a lasting impression. The aquarium's Shark Valley Oceanarium houses a diverse collection of sharks, including Lemon Sharks and Grey Nurse Sharks.
You can choose to participate in the cageless shark dive known as Shark Dive Xtreme, where you'll have the chance to swim alongside grey nurse sharks and learn more about their behavior from experienced guides.
For those who prefer snorkeling, Sea Life Sydney Aquarium also offers a 1.5-hour snorkeling experience in their Giant Barrier Reef tank, allowing you to observe these magnificent predators from within an enclosed see-through enclosure.
36. Beat the Clock at the Cipher Room
Located in Sydney's vibrant suburb of Newtown, the Cipher Room offers an exhilarating escape room experience that will put your problem-solving skills to the test. With its handcrafted puzzles and immersive vintage atmosphere, this unique attraction has gained a reputation for excellence.
The Cipher Room stands out among other escape rooms for its attention to detail and originality in creating challenging games. Whether you're a local or a tourist looking for exciting activities in Sydney, beating the clock at the Cipher Room is sure to provide a thrilling adventure that will leave you wanting more.
37. Take a Day trip to TV Famous Palm Beach
Explore the stunning beauty of Palm Beach, known for being the filming location of the popular Australian TV show "Home and Away." Located at the exclusive end of Sydney's Northern Beaches, Palm Beach offers picturesque views with its narrow peninsula surrounded by Pittwater, Pacific Ocean, and Broken Bay.
You can even take a 5.5-hour tour from Sydney to visit the actual set locations and potentially catch a glimpse of the show's stars if they're filming on that day. But beyond its TV fame, Palm Beach boasts gorgeous beaches and the iconic Barrenjoey Lighthouse.
It's an ideal day trip destination where you can escape from Sydney's hustle and bustle while enjoying excellent dining options in this coastal haven. Don't miss out on this exclusive slice of paradise just a short ferry ride away from Sydney!
38. Ride the Ferris Wheel at Luna Park
Luna Park in Sydney is not only known for its iconic smiling face but also for the thrilling Ferris wheel ride it offers. Standing at an impressive 35 meters tall, this Ferris wheel was introduced during the Harbourside development in 1982.
With 24 gondolas to choose from, riders are in for a unique and exhilarating experience. Once you reach the top of the 40-meter-tall wheel, prepare yourself for breathtaking views of Sydney Harbour and its famous landmarks.
Luna Park's Ferris wheel offers unparalleled panoramic views that cannot be found anywhere else in the world. So if you're looking for fun and excitement with stunning city vistas, don't miss out on riding the Ferris wheel at Luna Park Sydney!
Conclusion
In conclusion, Sydney is a vibrant city that offers a plethora of experiences for visitors. From iconic landmarks like the Sydney Opera House and Harbour Bridge to stunning beaches and lush national parks, there is no shortage of things to do in this Australian gem.
Whether you're seeking adventure, culture, or relaxation, Sydney has it all. So pack your bags and get ready to explore the wonders that await in this amazing city Down Under!
FAQs
1. What are some popular attractions in Sydney, Australia?
Some popular attractions in Sydney, Australia include the Sydney Opera House, Bondi Beach, the Royal Botanic Garden, the Sydney Harbour Bridge, and Taronga Zoo.
2. Are there any must-visit museums or galleries in Sydney?
Yes, there are several must-visit museums and galleries in Sydney. The Art Gallery of New South Wales, the Museum of Contemporary Art Australia, and the Australian Museum are all highly recommended for art and culture enthusiasts.
3. Are there any outdoor activities to enjoy in Sydney?
Absolutely! There are plenty of outdoor activities to enjoy in Sydney. You can take a coastal walk from Coogee to Bondi Beach, go hiking at Blue Mountains National Park or Royal National Park, or even take a ferry ride to Manly Beach.
4. What is the best time of year to visit Sydney?
The best time of year to visit Sydney depends on personal preferences. Generally speaking though, spring (September-November) and autumn (March-May) tend to have pleasant weather with less tourist crowds compared to summer months like December-February which can be quite hot and busy with tourists due to Christmas holidays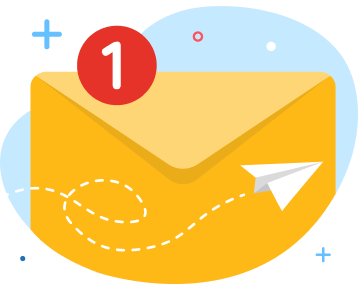 news via inbox
Nulla turp dis cursus. Integer liberos  euismod pretium faucibua