The Best 10 Things To Do In Bega New South Wales
Are you looking for the best things to do in Bega, New South Wales? Look no further! This region of Australia is home to some truly remarkable attractions and activities.
From exploring the Cheese Heritage Centre to taking a scenic drive along the Sapphire Coast, there are plenty of experiences that will leave you with lasting memories.
So grab your camera and get ready for an unforgettable adventure as we journey through the 10 best things to do in Bega New South Wales, Australia!
Explore the Bega Cheese Heritage Centre
You'll get a taste of Bega's culture and history when you explore the Cheese Heritage Centre! This official cheese museum is located in the heart of town and it's full of fun, interactive activities.
Here, you can visit the center to discover the production process behind Bega cheese, as well as explore some fascinating exhibits. You can also get a chance to taste all kinds of delicious varieties of cheese that have been made here over the decades – from creamy brie to sharp cheddar. Plus, by taking an educational tour around the museum you'll be able to learn about its rich history.
The Cheese Heritage Centre has something for everyone – whether you're looking for a family-friendly spot or just want to take your time learning about local agriculture. Kids will love seeing how cheese is made up close and hearing stories from Bega's olden days. Meanwhile, adults can admire vintage machinery while learning more about how dairy farming has changed over time. The center even offers special tastings with experts who can talk you through their favorite cheeses from near and far!
The onsite cafe at the Cheese Heritage Centre is definitely worth checking out too – they serve up tasty treats like gourmet grilled sandwiches, homemade soups, and freshly baked desserts alongside plenty of cheesy dishes. On top of that, there are often special events taking place such as cooking classes or live music performances which makes for a great day out in Bega!
So if you're visiting this beautiful region in New South Wales, make sure to drop by the Cheese Heritage Centre. It's guaranteed to be an unforgettable experience where you'll uncover some incredible facts about Bega's past and present!
Visit the Bega Valley Regional Gallery
Head to the Bega Valley Regional Gallery and explore the amazing art exhibits they have on display! The gallery is run by a volunteer organisation that's dedicated to helping local artists show off their work.
With visiting tips, accessible options for all visitors, and exhibitions featuring both local and international artists, you won't be disappointed. The exhibitions are always changing, so there's something new to discover every time you visit. They also host events like artist talks where you can learn more about the background of the featured pieces.
Whether your interest lies in photography or painting, there's sure to be something that'll spark your creativity. If it's your first time at the gallery, make sure you take some time to look around before committing yourself to any one piece of art. This gives you an opportunity to get a feel for what type of art is on display and decide which ones catch your eye most.
Don't forget: if you're inspired by any of the artwork displayed here, many pieces are available for purchase! When it comes to experiencing Bega's vibrant arts scene, few places can compare with this regional gallery. From its organised structure right down to its unique exhibitions, this place has something for everyone who loves art! So why not take a trip and see what wonders await?
Discover the beauty of Mimosa Rocks National Park
Discover the majestic beauty of Mimosa Rocks National Park, where pristine beaches and lush greenery will take your breath away. From its bountiful bushland to its rugged cliffs, this national park has a lot to offer visitors looking for an adventure.
Whether you're there to appreciate the wildlife or explore the caves, you can savor the views as far as your eyes can see. While many come for a day trip, those who stay longer can admire some of Australia's most breathtaking sunsets.
The beaches within Mimosa Rocks are well worth exploring, with their secluded coves flanked by rocky outcrops and white sand leading down to clear blue waters. Here you can spot whales and dolphins in season or view native bird life in their natural habitat.
For those seeking a more active adventure, there are plenty of opportunities for swimming, surfing, and fishing on the coastline.
Venture inland from the shoreline to discover towering eucalypt forests filled with native wildlife such as kangaroos and wallabies. Here you can also find walking tracks that weave through ancient rainforests and lead up to lookout points offering panoramic views of unspoiled coastal scenery stretching out beneath them – perfect for photography enthusiasts!
The nearby cave systems draw many cavers each year; here adventurers can crawl through tight passages illuminated by spectacular rock formations created over millions of years ago!
Whether enjoying leisurely walks along secluded coves or tackling challenging hikes up steep trails, Mimosa Rocks National Park is sure to leave an impression on all who visit it – one that will be remembered long after they have gone home!
Take a scenic drive along the Sapphire Coast
Take a journey along the picturesque Sapphire Coast and appreciate stunning views of unspoiled beaches and lush forests as you drive. Whether you're seeking an easy day trip or a longer road trip, the Sapphire Coast is the perfect destination for car tours that are both scenic and informative.
The coastal drives on offer provide plenty of opportunities to observe wildlife in its natural habitat – from whales and dolphins, to seals, sea birds, kangaroos and more. Road trips here can even include visiting local wineries or farms for some delicious treats!
You'll find numerous routes to explore with ever-changing scenery that offers something new at each turn. Stop off at one of many lookouts along the way to admire breathtaking views of the spectacular coastline below. Make sure to keep your camera handy during your travels so you can capture all those special moments!
The Sapphire Coast truly has something for everyone; it's no wonder it's such a popular destination for travelers looking for adventure and relaxation alike.
So take a ride down this beautiful stretch of coast – you won't be disappointed!
Indulge in local cuisine at Bega Farmers Market
Indulge your senses with the fresh and delicious local produce at the Bega Farmers Market! Located in the heart of Bega, this vibrant market offers a unique experience for visitors looking to taste local produce.
With so many varieties of fruits, vegetables, meats, honey and more on offer, you're guaranteed to find something special that will tantalize your tastebuds.
Enjoy the friendly atmosphere as you chat with farmers and learn all about their amazing products. The farmers market vibe is truly unlike anything else in Bega; it's an opportunity to really connect with what makes New South Wales so special.
Explore the wide variety of local produce available at the Bega Farmers Market and take home some delicious treats.
Sample some delectable apples from nearby Bateman's Bay or pick up some freshly-made cheese from Tilba Dairy Farm.
Get to know each farmer and learn more about their story – each vendor has something different and special to share with you.
Whether it's cherries, beef or honey, there's plenty of options to choose from that are sure to please even the pickiest eater!
If you're a foodie looking for a unique way to experience New South Wales' culinary offerings then look no further than Bega Farmers Market! Not only is it a great way to purchase high quality ingredients but it also provides a wonderful atmosphere for relaxing and enjoying yourself while tasting local produce.
From farm-fresh vegetables straight off the vine to locally made jams and sauces – there's something for everyone here at this vibrant market destination!
Take advantage of this incredible opportunity while visiting Bega by indulging in all its culinary delights at Bega Farmers Market – it's one experience you won't soon forget!
You can sample delicious dishes made with fresh ingredients straight from the farms around town or pick up some artisanal goodies like honeycomb and cheese curds for later enjoyment – whichever option you choose, there's sure to be something here that will make your mouth water.
So why not come down today and discover why this amazing farmers market is quickly becoming one of New South Wales' top attractions?
Learn about Bega's history at the Bega Pioneers Museum
The Bega Pioneers Museum is the perfect spot for those looking to learn about the area's history. Take a step back in time and explore this interactive museum!
From savouring the local cheese to admiring the art, visitors can experience everything that makes Bega so special.
At the museum, you'll have the chance to visit the past and explore interesting artefacts from bygone eras. This includes items like old photographs, documents, tools, and more – all of which provide insight into what life was like in early Bega. You'll also get an up-close look at some of the region's unique architecture, including vintage buildings that date back over 150 years!
In addition to learning about Bega's past, visitors will have plenty of opportunities to experience its present as well. The museum offers educational experiences such as guided tours that show off modern innovations like air conditioning systems and solar power panels – both of which are unique features within Australia's oldest rural town. Guests can also take part in fun activities such as cheese-making classes or cheese tasting sessions that let them savour some of this region's best produce.
Whether it's discovering historical artifacts or admiring local artwork, there's something for everyone at Bega Pioneers Museum. So come on down and explore this fascinating site – you won't regret it!
Enjoy a picnic at Biamanga National Park
Experience the beauty of Biamanga National Park by having a relaxing picnic on its lush green grounds! The park contains numerous picnic spots with waterfront views, making it an ideal spot to enjoy the sun and scenery.
You can also rent camping equipment from the park for those wanting to stay overnight. Wildlife viewing is another popular activity in Biamanga National Park, as it's home to many native species like koalas, kangaroos, and emus.
If you're looking for something more than a traditional picnic basket lunch, head over to one of the local produce markets nearby. Here you'll find fresh fruit and vegetables grown locally throughout Bega Valley that make great additions to any meal. And if you'd rather not pack your own food at all, there are several restaurants nearby serving delicious dishes with ingredients sourced directly from regional farmers.
And after your meal, take some time to explore the park's walking trails with stunning views of surrounding areas. You can even hike up Mt Imlay, which stands at 1,164 meters tall, for an even more breathtaking experience! If heights aren't your thing though, just relax on one of the benches while soaking up nature's beauty or try your hand at fishing in one of the lakes located within the park boundaries.
No matter what activities you choose during your visit to Biamanga National Park, it's sure to be an unforgettable experience full of fun-filled memories and beautiful sights. So why not plan a picnic today?
Take a leisurely stroll through the Bega River and Parklands
Take a leisurely stroll along the Bega River and Parklands to soak in the magnificent beauty of nature! As you wander along, enjoy the beautiful scenery and serene atmosphere.
You can also take in views of lush green grasses and trees while enjoying the view of birds flying overhead. The river wildlife is sure to captivate any onlooker, with an assortment of fish, turtles, and waterfowl.
The pathways are perfect for cycling or taking a walk at your own pace. Along the way, you will come across plenty of picnic spots where you can rest and take in more stunning views.
There are also multiple birdwatching spots that offer great opportunities to spot different species native to New South Wales. For those looking for some fun activities, Bega River and Parklands has something for everyone.
You can go fishing or boating on the river for a relaxing experience or enjoy a game of tennis on one of its courts. There's even a playground area with slides and swings if you're traveling with children!
Whatever type of activity you choose during your visit to Bega River and Parklands, it's sure to be an enjoyable experience surrounded by nature's wonders! From cycling paths to picnic spots and birdwatching locations – this magical spot is perfect for anyone who loves outdoor adventures!
Experience the thrill of outdoor adventure at Wolumla Peak
Climb Wolumla Peak for an adrenaline-filled outdoor adventure! Located in the Bega Valley, Wolumla Peak offers a range of activities for thrill seekers and nature lovers alike.
From hiking trails to rock climbing, this area has something to offer everyone. Head out on one of the many trails and take in breathtaking views as you explore the local wildlife. You can also take part in some rock climbing or even camp overnight at one of the nearby spots. As if that wasn't enough, watch as the sun sets over the peak from your unique vantage point for an unforgettable experience.
If you're looking for more than just physical activity, Wolumla Peak has plenty to do! Whether you're bird watching or simply admiring the beauty of this natural landscape, you'll find yourself surrounded by lush greenery and fresh air.
On hot days you can soak up some sun while taking a dip in one of its many creeks – perfect for cooling off after a long day outdoors! Plus with its range of camping spots, it's easy to make a night of it with friends and family.
No matter what kind of adventure you're seeking, Wolumla Peak is sure to provide it! With its wide variety of activities and stunning views, there's no shortage of things to do here. And if that wasn't enough, it's close proximity to other areas such as Bega River Parklands makes it easy to combine your adventures into one memorable trip.
So whether you want an adrenaline-fuelled climb or just a peaceful stroll through nature – head out to Wolumla Peak today!
From experienced hikers looking for their next challenge to those who simply want time away from everyday life – everyone will find something special when visiting this peak! So don't wait another minute – get outside and explore all that Bega has to offer starting at Wolumla Peak!
Unwind and relax at the Tathra Beach and Wharf
Head to Tathra Beach and Wharf for a chance to kick back and relax! Located in the stunning South Coast of New South Wales, this coastal destination provides the perfect place to unwind.
Enjoy strolling along the beach or fishing off the wharf – whatever your preference, you'll find plenty of ways to relax here.
Take a stroll down Tathra Beach and take in its spectacular views as you go – from its crystal blue waters to its rolling hills, this beach is sure to leave you feeling calm and refreshed.
Whether you're looking for some peace and quiet or an adventure-filled day out, there are plenty of activities on offer here that will suit all tastes.
On one hand, you can spend your day lounging on the sand or exploring rock pools for marine life; while on the other hand, there's also plenty of opportunities for fishing off the wharf, including kayak hire if you're feeling adventurous.
No matter what activity you choose, one thing's for sure – spending time at Tathra Beach and Wharf is sure to provide relaxation benefits like no other.
Feel free to push aside any worries and cares as soon as you arrive – let them drift away with each wave that rolls onto shore.
You'll be glad that made it part of your itinerary when visiting Bega – so don't miss out on this special spot!
Frequently Asked Questions
What is the best time of year to visit Bega?
The best time to visit Bega is autumn, when the climate is mild and perfect for outdoor activities like adventure sports. You can also explore the local cultural heritage and sample delicious local food. Plus, nightlife activities are plentiful – making it a great time of year to experience all that Bega has to offer.
What other outdoor activities are available in the area?
Experience the best of Bega's outdoors! Go kayaking, surfing, hiking, camping or fishing. Whatever your preference, you'll find plenty to explore and enjoy.
Are there any special events or festivals held in Bega?
You'll find plenty of special events and festivals in Bega, like the Taste of Bega featuring local cuisine, or the annual art gallery exhibitions showcasing local culture. There's also shopping destinations and historical landmarks to explore. So come discover all Bega has to offer!
Are there any public transport options to reach Bega?
You can reach Bega via bus routes and stops, public parking, shuttle services, and taxi services. Get creative and explore your transportation options for a convenient journey to this great destination!
Are there any family-friendly attractions in Bega?
You and your family can enjoy a range of attractions in Bega. Take a dip at the swimming pools, go whale watching, or take a river cruise. You can also explore the area with kayaking trips or visit the farmers markets for fresh produce. All these activities offer great experiences for all ages!
Conclusion
You've experienced the best of what Bega, New South Wales has to offer! From exploring the Bega Cheese Heritage Centre and indulging in local cuisine at the Farmers Market, to discovering Mimosa Rocks National Park and taking a scenic drive along the Sapphire Coast, you have seen some incredible sights. To top it off, you ended your day with a leisurely stroll through the Bega River and Parklands or an outdoor adventure at Wolumla Peak. So now all that's left is to sit back, relax and enjoy Tathra Beach and Wharf – a perfect end to an unforgettable trip!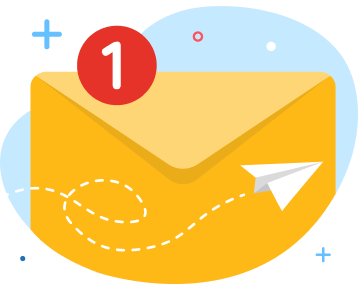 news via inbox
Nulla turp dis cursus. Integer liberos  euismod pretium faucibua