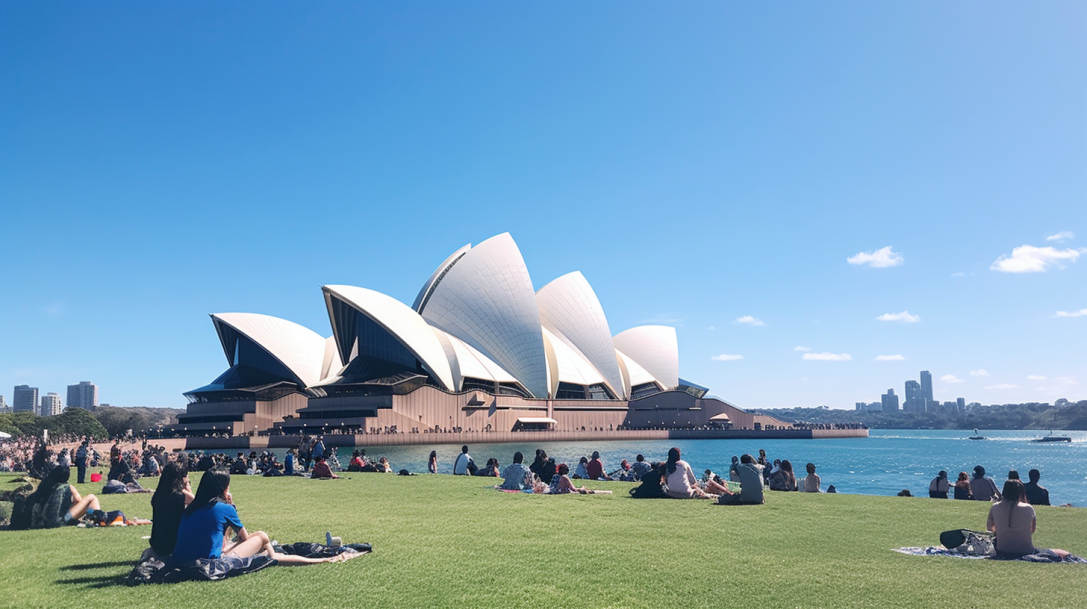 Things To Do in Sydney With Kids – 10 Must-Do Activities, Attractions and More
Sydney, Australia – it's not just a city for grownups, you know. It's a wonderland for all ages, packed with a plethora of things to do with kids and other family-friendly attractions and activities that will keep everyone entertained for days on end.
From iconic landmarks to stunning beaches, animal encounters, and interactive museums, there's something for every child's taste and interest, whether your young is a toddler or a teen. So don't let the city's hustle and bustle intimidate you – Sydney is a playground waiting to be explored by young adventurers and adults will have a great time too.
Today, we've got a list of the best things to do in Sydney, Australia which are actually 10 must-do activities with kids that will make your trip unforgettable and a memory that will stay with them for life. We'll let you in on some hidden gems, local favourites, and major attractions that are worth every penny.
We'll explore the city's rich history, stunning nature, and vibrant culture in a way that's fun and engaging for kids. So, buckle up and get ready to plan a family trip that's nothing short of amazing. Trust me, you and your little ones will fall in love with Sydney, Australia.
Let's get into it…
Best 10 Things to Do in Sydney Australia  With Kids
1. Visit the Sydney Opera House
Personally, I don't think you can say you've truly visited Sydney until you've experienced this iconic landmark – the Sydney Opera House.
This masterpiece, a UNESCO World Heritage Site, is a feast for the eyes from the outside, but what's within is equally compelling. Entering the Opera House is like stepping into another world. There's a hum of excitement that's infectious, and you can't help but be swept up in it.
Let's start with a guided tour to explore the ins and outs of this magnificent building. You'll be amazed by the intricate details of the architecture, the grandeur of the concert halls, and the behind-the-scenes secrets your guide will share. You'll hear stories of the elaborate performances that have taken place here, and if you're lucky, you might even catch a glimpse of a rehearsal in progress.
Don't forget to take a moment to stand on the steps of the Opera House and soak in the panoramic views of the Sydney Harbour. It's a sight that'll leave you speechless and it's one of the best things to don in Sydney on a vacation.
Whether you're a lover of architecture, a fan of the performing arts, or just someone who appreciates beauty, the Sydney Opera House is a place that'll leave a lasting impression and your young adventurers. So, go ahead and add this gem to your Sydney itinerary for your kids. You won't regret it, I promise.
2. Explore the Royal Botanic Gardens
Just a stone's throw away from the iconic Sydney Opera House, you'll find another gem that's not to be missed. Alright, let's shift gears from the architectural splendour and immerse ourselves in the lush greenery of the Royal Botanic Gardens.
Isn't it incredible how one city can offer such diverse experiences for the whole family? You've just toured one of the world's most famous architectural marvels, and now you're about to step into a natural wonderland. It's like swapping a concrete jungle for an actual one but in the heart of Sydney.
Set on Sydney Harbor, the Royal Botanic Gardens are more than just a city park. It's a vast, 30-hectare oasis filled with a stunning array of flora and fauna. You'll come across everything from towering rainforest trees to delicate orchids. What's more, it's got a fascinating history that dates back to 1816 – that's over 200 years, folks!
I guarantee you'll love the tranquil, leafy spaces. They're perfect for picnics, leisurely walks, or just sitting back and soaking in the serene atmosphere. Don't forget to visit the Calyx, a hub of horticultural activity that often hosts eye-catching exhibitions. You get an Aboriginal Cultural Tour of the gardens.
As you wander around, you'll also get glimpses of the Sydney skyline and harbor. It's a blend of natural and urban views that's hard to beat. And the cherry on top? Admission is absolutely free. Yes, you heard it right. So, make sure to carve out some time to explore this green sanctuary.
You may be interested in:
The 24 Best Things To Do In New South Wales: Top Attractions, Activities, Cultural Sites
3. Take a Tour of Sydney Harbour
Leaving the lush greenery of the Royal Botanic Gardens behind, let's now set sail to the sparkling blue waters of Sydney Harbour. Here, you'll find a bevy of boats and yachts bobbing on the gentle waves, backed by the iconic silhouette of the Sydney Harbour Bridge and Opera House. It's a sight that'll take your breath away, I assure you.
My personal favourite way to experience the harbour is by taking a guided boat tour. The wind in your hair, the sun on your face, and the stunning views surrounding you – it's an experience you won't forget in a hurry. You'll learn fascinating tidbits about the harbour's history, its landmarks, and the vibrant marine life that calls it home.
Make sure to keep your camera ready. You don't want to miss capturing the sight of dolphins leaping out of the water or a rainbow arching over the Sydney Opera House.
If you're feeling adventurous, you can even try your hand at sailing. There are plenty of sailing schools around the harbour that offer classes for beginners. It's a fun and exciting way to see Sydney from a totally different perspective.
And when you're done exploring the harbour, treat yourself to some fresh seafood at one of the many waterfront restaurants. There's nothing like digging into a plate of crispy fish and chips while watching the sun set over the harbour. It's the perfect end to a perfect day at Sydney Harbour.
Trust me, you don't want to miss this. It's a quintessential Sydney experience that'll leave you with unforgettable memories.
4. Visit Taronga Zoo
Leaving behind the glistening waves of the magnificent Sydney Harbour, we now venture into a world teeming with wildlife. Welcome to Taronga Zoo!
Let's imagine, you're stepping through the gates and you're immediately greeted by the cheerful chatter of exotic birds. The air is alive with their vibrant colours and enchanting songs. As we walk further in, the smell of eucalyptus fills our nostrils, a sure sign that we're about to encounter some of Australia's most iconic residents – the koalas. You'll find them lounging sleepily in the trees, their soft, grey fur blending perfectly into the bark.
But there's more than just koalas here. You'll get a chance to meet kangaroos, wallabies, and even the elusive Tasmanian Devil. An absolute must-see, however, is our giraffe enclosure. Here you'll see these towering gentle giants grazing against the backdrop of Sydney Harbour, a sight that's truly one-of-a-kind.
Let's not forget about the aquatic creatures. The penguin show is a real crowd-pleaser, and the seal show is a spectacle you wouldn't want to miss. These marine creatures are sure to leave you in awe with their intelligence, agility, and charm.
Before you leave, make sure to swing by the zoo's Wild Ropes course. It's a thrilling adventure that takes you high into the treetops, offering a unique perspective of the zoo and the city beyond.
Visiting Taronga Zoo isn't just about seeing animals – it's about immersing yourself in their world.
5. Climb the Sydney Harbour Bridge
After a wild adventure at Taronga Zoo, let's take your Sydney experience to new heights – literally. If you're feeling bold and daring, then let's strap on a harness and climb the Sydney Harbour Bridge.
Trust me, it's not as scary as it sounds! The climb is a fully guided experience, and the friendly, professional guides will keep you safe and entertained every step of the way. They've got some cracking stories about the bridge's history and Sydney's landmarks that you'll find fascinating.
The climb itself is exhilarating, but what really takes the cake is the view from the top. Imagine this: you're standing 134 meters above sea level with the entire city of Sydney spread out beneath you. You can see the Opera House, the skyline, the bustling harbour, and on a clear day, you can even see the Blue Mountains in the distance. It's breathtaking, to say the least.
Don't worry if you're not exactly an adrenaline junkie. You don't have to be super fit to do the climb. It's a relatively easy gradient, and you can take it at your own pace. Plus, they provide all the gear you'll need.
Climbing the Sydney Harbour Bridge is more than just a tourist activity; it's a rite of passage for anyone visiting this vibrant city. It's one of those experiences you'll remember and talk about for years to come. So, are you ready to conquer the Harbour Bridge? Don't forget your camera because you'll want to capture this unforgettable moment.
6. Visit the Sydney Aquarium
After your heart-pounding adventure up the Sydney Harbour Bridge, it's time for a more serene experience. Trust me, folks, you're in for a real treat. Let's dive into the underwater world of the Sydney Aquarium.
Nestled in the heart of the city, the Sydney Aquarium offers a chance to come face-to-face with some of Australia's most fascinating marine life. It's not every day you get to stare a shark in the eye, is it? Don't worry, though, you'll be safely behind glass. It's an experience that'll leave you in awe without giving you the jitters that our last adventure might have.
Wander through the aquarium's incredible underwater tunnels and you'll feel like you've stepped into another world. You'll see everything from sleek stingrays gliding overhead to vibrant tropical fish darting around colourful coral. And let's not forget the adorable penguins. I can guarantee that watching them waddle around and dive into the water will bring a smile to your face.
If you're lucky, you might even catch feeding time. It's a sight to behold, really. You'll see a flurry of activity as the creatures of the deep dive and dart for their dinner. It's a spectacle that's as fascinating as it is fun.
So, after our thrilling climb, it's time to slow down and immerse yourself in the tranquil beauty of the underwater world. The Sydney Aquarium is a must-visit, folks. It's an adventure of a different kind, but one that's every bit as unforgettable.
7. Explore the Rocks
Leaving the wonder of the underwater world behind, it's now time to take a step back in time. Just a short walk from the Sydney Aquarium, you'll find The Rocks. This is not just another tourist spot; it's like stepping into a time machine that takes you back to the early colonial days of Sydney.
The Rocks is Sydney's oldest area, and it's packed with history. You'll feel the echoes of the past as you navigate the narrow alleyways and cobblestone streets. There's something really special about the way the old buildings, some of them dating back to the 18th century, blend with the modern cityscape. It's as if you're walking through layers of time, with the past and present coexisting in perfect harmony.
You can't miss the Rocks Market, a vibrant and bustling spot where you'll find a myriad of stalls selling everything from handmade crafts to mouthwatering street food. And let's not forget the Museum of Contemporary Art, a must-visit for all art lovers. It's not often that you get to see such an impressive collection of contemporary works, all housed in a stunning art deco building.
The Rocks also boasts some of the best pubs in Sydney. The Lord Nelson Brewery Hotel is Australia's oldest pub brewery and serves up some fantastic craft beers. You'll also find the Hero of Waterloo, a historic pub that's rumoured to have a secret tunnel leading to the harbour.
In The Rocks, every corner you turn, every stone you step on, tells a story.
8. Take a Trip to Manly Beach
Having unearthed the rich, historical significance of the Rocks, let's shift our journey to a place that radiates an entirely different vibe. Get ready for a laid-back and sun-soaked adventure as we take a trip to Manly Beach.
Manly Beach is nothing short of a paradise. And believe me, it's not just about the pristine sands and crystal-clear water. It's about the laid-back lifestyle, the friendly locals, and the countless activities that'll keep you entertained.
You'll find yourself falling in love with the scenic ferry ride to Manly. It's more than just a commute; it's a mini sightseeing tour where you can soak in the fantastic views of the Opera House, Harbour Bridge, and the vast expanse of the Pacific Ocean.
Once you step onto Manly, it's impossible to resist the allure of the beach. From surfing to snorkeling, it's a paradise for water sports enthusiasts. But hey, if you're not into that, don't worry! There's an abundance of coastal walks, shopping spots, and eateries to explore.
And let's not forget the Manly Art Gallery and Museum. It's a cultural gem that gives us a glimpse into the indigenous heritage and local history of the area.
One thing I can guarantee, there's never a dull moment at Manly Beach. Whether you're a thrill-seeker, a history buff, or someone who just wants to laze around and enjoy the sun, Manly's got something for you. So, put on your flip flops, grab your sunscreen, and let's hit the beach!
9. Visit Luna Park
As the sun sets on your adventure at Manly Beach, the lights of Luna Park beckon in the distance. Trust me, you wouldn't want to miss this iconic harbourside amusement park.
Imagine yourself stepping into a world filled with fun and fantasy, where the old-world charm meets modern delights. The moment you arrive at Luna Park, the wide, toothy grin of the iconic entrance, known as 'The Face,' greets you. You can't help but return the smile, feeling the infectious joy seeping in.
As you wander through Luna Park, you'll find a treasure trove of nostalgic rides. From the high adrenaline Hair Raiser to the gentle Ferris Wheel offering magnificent views of Sydney Harbour, there's something for everyone. If you're a thrill-seeker like me, you can't resist the dizzying spins of the Tango Train or the bone-shaking tremors of the Wild Mouse Rollercoaster.
Don't forget to try your luck at the Carnival Games, where you might just snag a plush toy to remember your visit. And when your tummy starts rumbling, head over to Helmut's Strudel for some mouth-watering, flaky goodness.
Luna Park isn't just about the rides and games, though. It's about the lights twinkling against the night sky, the laughter echoing through the air, and the pure, unadulterated joy you feel as you immerse yourself in this vibrant place.
10. Go Shopping at the Rocks Markets
Stepping away from the dazzling lights and buoyant laughter of Luna Park, the vibrant atmosphere of The Rocks Markets invites us into a whole new world of retail magic.
Now, imagine this: the morning sun is gently warming the cobblestone streets, flickering off the beautifully aged buildings. Stalls of all shapes and sizes are spread out, each offering unique, tempting treasures. The air is filled with the aroma of freshly brewed coffee, mingling with the mouthwatering scent of street food. Yes, my friends, this is the portrait of The Rocks Markets, a must-visit shopping destination.
For you shopaholics out there, this is your haven. With over 200 stalls, it's an ocean of handcrafted jewelry, original artwork, textiles and homewares. Each vendor's passion is reflected in their unique creations. You'll find yourself lost in each stall's story, completely captivated.
But don't worry, it's not just about shopping here. The Rocks Markets also offer a feast for your taste buds. From finger-licking street food to gourmet treats, it's a culinary journey you don't want to miss.
When you're tired from all your shopping, you can take a break and enjoy some live music. There's nothing like the sound of local musicians strumming away on their guitars to help you relax and soak in the vibe of this amazing market.
Remember, it's not just about buying things at The Rocks Markets. It's about the experience, the journey, the memories you'll make.
Things to Do in Sydney With Kids – Final Thoughts

In conclusion, there's no shortage of fun and educational activities to do in Sydney with your kids. From exploring the iconic Sydney Opera House and Royal Botanic Gardens to having an adventure at Taronga Zoo or Luna Park, the city is packed with exciting places to explore.
Don't forget to take a relaxing day out at Manly Beach or go shopping at The Rocks Markets. Trust me, you'll have a blast in Sydney and your kids will too! Enjoy every moment of your journey in this amazing city.
Frequently Asked Questions (FAQs)
1. Where can I take my kids today in Sydney?
Bondi Beach
The Sydney Opera House
The Royal Botanic Garden
Taronga Zoo
Luna Park
2. What is Sydney Australia fun facts for kids?
Sydney is the oldest Australian capital city, founded in 1788.
The Sydney Opera House is one of the most iconic buildings in the world.
The Sydney Harbour Bridge is the world's largest steel arch bridge.
Sydney is home to the Taronga Zoo, one of the most popular zoos in Australia.
Bondi Beach is one of the most famous beaches in the world.
Sydney is a great place to see koalas, kangaroos, and other Australian wildlife.
3. Where can I take my 3 year old in Sydney?
The Royal Botanic Garden
The Sydney Children's Museum
The Powerhouse Museum
The Australian Museum
Taronga Zoo
4. Is Melbourne or Sydney better for kids?
Both Melbourne and Sydney are great cities for kids, but they offer different experiences. Melbourne is known for its arts and culture scene, while Sydney is known for its beaches and outdoor activities. Ultimately, the best city for your family will depend on your interests and preferences.
5. Is Australia good for family vacation?
Australia is a great destination for family vacations. There are so many things to see and do, from exploring the cities to hiking in the mountains to swimming in the ocean. Australia is also a safe and family-friendly country, with plenty of kid-friendly activities and accommodations.
6. What is Australia known for kids?
Australia is known for its unique wildlife, including kangaroos, koalas, and wombats. Kids will love seeing these animals up close at zoos and wildlife parks. Australia is also known for its beautiful beaches, which are perfect for swimming, surfing, and sunbathing. Kids will also enjoy exploring the country's many national parks, which offer stunning scenery and plenty of opportunities for outdoor activities.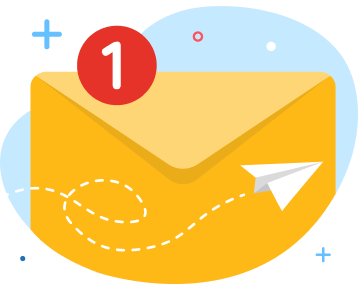 news via inbox
Nulla turp dis cursus. Integer liberos  euismod pretium faucibua