The 24 Best Things To Do In New South Wales: Top Attractions, Activities, Cultural Sites
Planning a trip to New South Wales can be overwhelming with its vast array of breathtaking landscapes and action-packed attractions. Home to the iconic Sydney Opera House and Harbour Bridge, this Australian state is brimming with unforgettable experiences.
Our informative guide will navigate you through 24 exceptional things to do in New South Wales, helping you tailor your journey perfectly. Get ready for an adventure like never before!
Key Takeaways
The iconic Sydney Opera House, Sydney Harbour, and Sydney Harbour Bridge are must – visit attractions in New South Wales.
The Blue Mountains offers stunning hiking trails and breathtaking scenic viewpoints for outdoor enthusiasts.
Lord Howe Island is a natural paradise with diverse landscapes and activities such as snorkeling, diving, hiking, fishing, and wildlife spotting.
The South Coast of New South Wales boasts some of the best beaches in Australia, perfect for surfing, snorkeling, or simply relaxing on white sandy shores.
Top Attractions in New South Wales
In New South Wales, the top attractions include the iconic Sydney Opera House, the stunning Sydney Harbour, and the majestic Sydney Harbour Bridge.
1. Sydney Opera House
Gracing the foreshore of Sydney Harbour, the multipurpose performing arts marvel that is the Sydney Opera House stands tall as one of New South Wales' top attractions. Known worldwide for its iconic design, this architectural gem embodies artistry and utility in perfect harmony.
It's one of the most famous things to do in Sydney Australia for many tourists who travel to Australia, throughout the year.
Besides being a beacon of extraordinary architecture, it offers a plethora of activities and hosts an impressive lineup of events in its largest venue – the Concert Hall which has seating capacity for 2,679 people.
It's not just another tourist attraction; it reverberates with vibrant cultural experiences resonating through symphony concerts to choir performances. As such, it forms an integral part of Sydney's cultural heritage and is indeed an emblematic symbol that defines this beautiful city on global platforms.
Touring this remarkable edifice isn't merely visiting a destination but immersing yourself into Sydney's heart – making it truly unforgettable!
2. Sydney Harbour
Sydney Harbour shines as the crown jewel of New South Wales, presenting travellers with breathtaking views and a wide array of activities. As one of Australia's most famous landmarks, it's an integral part of Sydney's development, boasting rich history and cultural value to boot.
Encapsulating Port Jackson – Sydney Harbour itself along with Middle Harbour, North Harbour, and the Lane Cove and Parramatta rivers – this natural harbour serves as a bustling hub for water sports enthusiasts.
Beyond the thrill of water sports lies art in all its forms. Yes, Sydney Harbour houses multiple art galleries and museums highlighting contemporary art pieces alongside fascinating maritime tales through historical artifacts.
You'll also find must-see tourist attractions peppered around this area like the renowned Blue Mountains Day Trip just north of Sydney or getting up close with architectural mastery at beautiful beaches like Manly or Bondi Beach.
So whether you're looking to enjoy beautiful scenery from scenic walks or take on action-packed water sports challenges; exploring this area promises unforgettable experiences in New South Wales.
3. Sydney Harbour Bridge
No trip to New South Wales is complete without experiencing the awe-inspiring grandeur of the Sydney Harbour Bridge – a must-see for every visitor. Built over eight years and opened in 1932, this massive steel through arch bridge has become one of Australia's most famous landmarks.
It spans from Sydney's central business district (CBD) to its northern suburbs, serving as an essential transportation route. Also known as the "Coathanger" due to its unique shape, it offers visitors an unforgettable experience with stunning 360-degree views of the city skyline from its summit.
A testament to engineering genius with six million hand-driven rivets holding together 53,000 tonnes of steel; this towering structure stands at 440 feet tall. As it approaches its centennial celebration, it continues to attract people worldwide not only for its historical significance but architectural beauty too.
4. Royal Botanic Garden Sydney
The Royal Botanic Garden Sydney is a must-visit attraction in New South Wales. Established in 1816, it is the oldest botanical garden in Australia and spans over 30 hectares of lush greenery.
Located in the heart of Sydney, this heritage-listed site offers breathtaking views of the iconic Sydney Opera House and Harbour Bridge. With its diverse plant collections from around the world, including themed gardens like Palm Grove and Rose Garden, visitors can explore a variety of exotic and native species.
Not just for horticulture enthusiasts, the garden also serves as a popular spot for picnics, leisurely walks, and outdoor events throughout the year. Whether you're a nature lover or simply seeking tranquility amidst picturesque landscapes, a visit to the Royal Botanic Garden Sydney is an unforgettable experience.
5. Bondi to Coogee Walk
The Bondi to Coogee Walk is a must-do activity in New South Wales. This popular urban coastal walk stretches for six kilometers and offers breathtaking views of Bondi Beach and the coastline.
Along the trail, visitors can enjoy stunning attractions such as Icebergs, Marks Park, Mackenzies Beach, Tamarama, Bronte Beach, and Bronte Baths. The entire path is paved, making it easy and accessible for all.
Starting at Bondi Beach, known for its natural beauty and being one of the most popular beaches in the world, this walk takes you through Sydney's eastern suburbs with their stunning cliffs, parks, and beaches.
6. Manly Beach
Manly Beach is a must-visit attraction in New South Wales, known for its stunning natural beauty and laid-back atmosphere. Located just a short ferry ride away from Sydney, this picturesque beach offers something for everyone.
With its golden sandy shores and crystal-clear waters, it's no wonder that Manly Beach is popular among locals and tourists alike.
Aside from swimming and sunbathing, there are plenty of activities to keep you entertained at Manly Beach. Snorkeling enthusiasts will be thrilled by the opportunity to explore the vibrant underwater world teeming with marine life.
Adventurous souls can try their hand at surfing on the famous waves that attract surfers from around the globe.
For those looking to take a break from the water, there are several enjoyable walks nearby. The walk from Manly Beach to Shelly Beach offers breathtaking views along the way. Families will also love exploring nearby attractions such as North Head and Little Manly Beach.
Nature and Outdoor Activities in New South Wales
The Blue Mountains in New South Wales offer stunning hiking trails and breathtaking scenic viewpoints.
7. Blue Mountains
The Blue Mountains in New South Wales is a breathtaking destination known for its jagged mountain ranges and stunning countryside views. With its 27 towns and villages spread over 100km, including 70% of World Heritage-listed National Park, the Blue Mountains offer visitors endless opportunities for outdoor activities and exploration.
From bush walks to lookouts, art galleries to museums, there is something for everyone to enjoy. Whether you're into rock climbing, hiking, or simply immersing yourself in nature's beauty, the Blue Mountains will not disappoint.
So pack your bags and get ready for an unforgettable adventure in this natural wonderland.
8. Lord Howe Island
Located just a short plane ride from Sydney, Lord Howe Island is a natural paradise that offers an array of diverse landscapes and breathtaking experiences. This World Heritage-listed island boasts the world's southernmost barrier coral reef, making it a haven for snorkeling and diving enthusiasts.
With stunning beaches and numerous outdoor activities like hiking, boat trips, fishing, and wildlife spotting, visitors to Lord Howe Island are treated to unforgettable adventures.
As part of New South Wales, this island is easily accessible for those looking to escape the hustle and bustle of city life and immerse themselves in nature's wonders. From its rich history to its commitment to eco-tourism, Lord Howe Island provides a unique experience that showcases the beauty of Australia's natural environment.
9. The South Coast's Beaches
The South Coast of New South Wales is a paradise for beach lovers and outdoor enthusiasts. With some of the best beaches in Australia, this region offers endless opportunities for adventure and relaxation.
From the famous Bondi Beach in Sydney to hidden gems like Depot Beach and Mystery Bay, there is a beach for everyone's taste.
The South Coast beaches are known for their natural beauty and sparkling waters. Whether you're looking to surf the waves, go snorkeling in vibrant marine life, or simply relax on white sandy shores, these beaches have it all.
The Sapphire Coast, located on the South Coast, boasts glittering beaches, emerald-green hills, sparkling lakes, caves, and national parks.
With so much to explore along the South Coast's coastline, visitors can indulge in various outdoor activities while taking in spectacular views. The pristine beaches provide a perfect escape from city life and offer an unforgettable experience surrounded by nature's wonders.
10. The Snowy Mountains
Located in New South Wales, the Snowy Mountains is a dream destination for outdoor enthusiasts. With its pristine snow and thrilling downhill runs, it is a haven for skiing enthusiasts.
But there's more to this region than just skiing. Explore Australia's tallest mountain by hiking up its scenic trails or venture into stunning caves for an unforgettable experience.
If you love wildlife, keep your eyes peeled for unique species that call this area home. The Snowy Mountains also offer opportunities for hiking, climbing, water skiing, rafting, and kayaking in the fresh mountain air.
Even if you're not into winter sports, the natural beauty of the region will leave you awe-inspired with breathtaking views of snow-capped mountains and picturesque landscapes. And when you're ready to wind down after a day of adventure, indulge in wine tasting or immerse yourself in the fascinating heritage of the area.
11. Kangaroo Valley
Nestled in the stunning NSW Southern Highlands, Kangaroo Valley is a nature lover's paradise. Surrounded by towering mountains, this picturesque valley offers breathtaking panoramic views that stretch all the way to the ocean.
Explore the abundance of waterfalls scattered throughout the area, immersing yourself in its refreshing natural beauty. For outdoor enthusiasts, there are national parks to discover and bushwalks to embark on, showcasing the pristine landscapes of this region.
Complete your visit with a wine tasting experience at one of Kangaroo Valley's esteemed wineries or delve into its rich heritage at the Pioneer Village Museum. With Tallowa Dam providing scenic vistas and opportunities for fishing and water sports, there is no shortage of activities for everyone to enjoy in Kangaroo Valley.
Cultural and Historical Sites in New South Wales
Explore the rich history and culture of New South Wales by visiting The Rocks, Port Stephens, Armidale, and Canberra.
12. The Rocks
A must-visit suburb and historic area in Sydney, The Rocks is a vibrant destination that offers a fascinating glimpse into Australia's rich history. Located in the heart of the city center, this bustling precinct showcases over two centuries of significant social activity and early European contact.
With its geologic formations and ancient rock art, such as those found in Kakadu, The Rocks is not just a place for history buffs but also for nature enthusiasts. Explore the area's convict settlements to uncover eerie tales from Australia's past or immerse yourself in Aboriginal culture by learning about their art and traditions.
As home to Sydney's oldest building, The Rocks holds immense historical significance while offering an array of activities to ensure an unforgettable experience.
13. Port Stephens
Port Stephens, located about 160 kilometers northeast of Sydney, is a picturesque coastal town in New South Wales. With its beautiful beaches like Salamander Bay and Shoal Bay, it's no wonder why Port Stephens is a popular destination for beach lovers.
But the attractions don't end there. This charming town is also known for its breathtaking sand dunes at Stockton, where visitors can experience the thrill of quad biking or sandboarding.
And if you're lucky, you might catch a glimpse of humpback whales during their annual migration – Port Stephens is one of the best places in New South Wales to see these magnificent creatures.
14. Armidale
Armidale, located in the Northern Tablelands region of New South Wales, is a city known for its outstanding natural beauty and rich history. Surrounded by forests, mountain gorges, and waterfalls, Armidale offers a picturesque setting that is perfect for outdoor exploration.
The city itself boasts stunning architecture and grand cathedrals, showcasing its unique cultural heritage. With historical towns like Guyra and Walcha nearby, visitors can delve into the region's fascinating past through its heritage buildings.
Armidale's proximity to four national parks also provides ample opportunities for hiking and enjoying nature's wonders. This charming city with leafy streets promises not only breathtaking scenery but also a glimpse into New South Wales' captivating history.
15. Canberra
Canberra, the capital city of Australia, offers a unique blend of history, culture, and natural beauty. Located in the Australian Capital Territory, Canberra boasts an array of tourist attractions that cater to different interests.
From the iconic Australian War Memorial and Parliament House to the National Science Museum and National Gallery, there is something for everyone to explore and enjoy. The city also showcases its rich past through historic sites that highlight Australia's Aboriginal heritage as well as chapters from its convict era.
With its vibrant arts and culture scene, outdoor adventure opportunities, and proximity to New South Wales, Canberra is a must-visit destination for anyone looking to delve into Australia's captivating history while enjoying modern-day attractions.
Water Sports and Wildlife Encounters in New South Wales
Experience thrilling wildlife encounters and exciting water sports in New South Wales. Go whale watching, snorkeling, and diving to get up close and personal with marine life. Embark on bird-watching adventures or hop on a dolphin-sightseeing cruise for an unforgettable experience in nature's playground.
16. Whale watching
Whale watching in New South Wales is an unforgettable experience that allows you to get up close and personal with these magnificent creatures. Jervis Bay Wild and Dolphin Watch Cruises offer exciting tours in the Shoalhaven region, where you can witness the awe-inspiring sight of whales swimming gracefully through the ocean.
Dive Jervis Bay also provides the opportunity to snorkel or dive alongside these gentle giants during their tours. To make it easier for visitors, there are apps like "Whale Tracker NSW" and "Wild About Whales" that provide information on whale sightings and track their movements in the region.
With plenty of responsible whale watching opportunities available along the coastline, including Newcastle and the stunning South Coast, New South Wales is truly a haven for nature enthusiasts looking to marvel at these majestic marine creatures.
17. Snorkeling and diving
New South Wales offers a haven for snorkeling and diving enthusiasts with its pristine waters and diverse marine life. With over 2000 km of coastline, this Australian state boasts a wide range of opportunities throughout the year.
From exploring kelp forests and sea caves to encountering vibrant corals and fascinating marine species, there's something for every underwater explorer. Whether you choose to dive at Coffs Harbour, the Northern Beaches, or the South Coast, you'll be treated to breathtaking landscapes and encounters with fish, turtles, dolphins, and even seals.
New South Wales' crystal-clear waters make it an ideal destination for both beginner and experienced snorkelers/divers alike so get ready to discover the wonders that lie beneath the surface in this aquatic wonderland.
18. Bird-Watching
Bird-watching in New South Wales offers a paradise for bird enthusiasts, with plenty of opportunities to spot both native and migratory species. The state is home to various reserves and parks that provide the perfect setting for this activity.
From popular tourist destinations like Sydney Harbour Bridge and Sydney Opera House to more remote locations like Cave Beach, Penguin Head at Culburra, and Booderee's viewing platform, there are countless spots where you can observe these beautiful creatures in their natural habitat.
Bird-watching has grown in popularity as both a recreational pastime and a form of citizen science, allowing enthusiasts to contribute valuable data to bird population research and conservation efforts.
19. Dolphin-Sightseeing Cruise
One of the must-do experiences in New South Wales is a dolphin-sightseeing cruise in Jervis Bay. This thrilling adventure allows visitors to witness playful bottlenose dolphins in their natural habitat.
Departing from Jervis Bay, the purpose-built catamaran takes passengers on a journey through the clear turquoise waters of the Jervis Bay Marine Park. Whether it's summer or winter, residents and migratory dolphins can be spotted throughout the year.
In addition to dolphins, lucky travellers may also have the chance to see humpback whales during certain times of the year. With strict regulations in place to ensure responsible wildlife encounters, this cruise provides an unforgettable experience for nature lovers and lets them get up close with these intelligent marine creatures.
Jervis Bay is renowned for its frequent dolphin sightings and pristine natural beauty, making it a popular destination for wildlife enthusiasts. Apart from dolphin-watching cruises, visitors can also enjoy other water sports and recreational activities such as whale watching and scenic cruises.
The picturesque coral reefs, rainforests, and white sandy beaches add to the region's charm while offering plenty of opportunities for exploration and relaxation. So hop aboard one of these exciting cruises and prepare yourself for an incredible encounter with some of Australia's most fascinating marine life.
Food, Wine, and Nightlife in New South Wales
Indulge in delectable cuisine, sample exquisite wines, and experience the vibrant nightlife that New South Wales has to offer. From wine tasting in the Hunter Valley to dining with panoramic views at Sydney Tower Eye, there's something for every food and wine lover.
Don't miss out on the opportunity to savor the flavors of this diverse region! Keep reading for more unforgettable experiences in New South Wales.
20. The Hunter Valley
The Hunter Valley in New South Wales is renowned as one of Australia's premier wine-growing regions. Located just 160km from Sydney, this picturesque area offers a unique experience for wine enthusiasts and non-drinkers alike.
With award-winning wines and gourmet food experiences, the Hunter Valley is a must-visit destination for those seeking indulgence and relaxation. Beyond wine tastings, visitors can enjoy hot air balloon rides over the vineyards and explore the region's superb restaurants offering diverse dining options.
The Hunter Valley also boasts unusual attractions and free activities, making it an ideal getaway for all travelers.
21. Jervis Bay Brewing Co
Jervis Bay Brewing Co, located in Woollamia, New South Wales, is a popular brewery known for its delicious craft beers. With a laid-back approach mirroring the relaxed atmosphere of Jervis Bay, this brewery aims to bring people and communities closer together.
Visitors can enjoy a wide range of beer and cider options while indulging in tasty bites from the changing food truck on-site. The partners behind Jervis Bay Brewing Co have worked diligently to create an excellent brewery experience that welcomes all visitors.
As part of New South Wales' vibrant food, wine, and nightlife scene, this establishment offers locals and tourists alike a great place to unwind and savor the local flavors. It has gained a reputation for serving exceptional beer and attracting those who are seeking an enjoyable time.
Conveniently located near Huskisson, Jervis Bay Brewing Co provides a taste of the coastal lifestyle that characterizes this beautiful region.
Output:
Jervis Bay Brewing Co brings people together with its delicious craft beers in Woollamia, NSW. With a laid-back approach reflecting Jervis Bay's relaxed atmosphere, it aims to foster community spirit through great brews.
22. Best Restaurants in Jervis Bay
Jervis Bay offers a diverse culinary scene, with a range of top-rated restaurants that cater to food, wine, and nightlife enthusiasts visiting New South Wales. Whether you're in the mood for fresh seafood, romantic candlelit dinners, or unique dining experiences, Jervis Bay has something to offer. Here are some of the best restaurants in Jervis Bay:
The Gunyah Restaurant: This renowned waterfront restaurant offers stunning views of Jervis Bay along with a menu featuring seasonal produce and local seafood. It's known for its relaxed atmosphere and delicious modern Australian cuisine.
The Huskisson Pub: This iconic pub is a favorite among locals and tourists alike. Enjoy classic pub fare like fish and chips or try one of their gourmet burgers while enjoying live music and a laid-back atmosphere.
Salty Crab Seafood Shack: If you're craving fresh seafood in a casual setting, Salty Crab Seafood Shack is the place to go. From oysters to prawns to fish tacos, this beachside shack serves up delicious coastal cuisine.
The Stonegrill: For a unique dining experience, head to The Stonegrill where you can cook your meal on superheated volcanic stones at your table. Choose from a selection of meats, seafood, or vegetarian options and savor the flavors as you cook them to perfection.
5 Little Pigs: This cozy restaurant is perfect for those looking for hearty comfort food with a twist. From slow-cooked ribs to crispy pork belly, 5 Little Pigs specializes in mouthwatering meat dishes that will leave you satisfied.
Pilgrims Vegetarian Cafe: Vegetarians and vegans will love Pilgrims Vegetarian Cafe. With its vibrant menu featuring plant-based dishes made from locally sourced ingredients, this cafe celebrates healthy eating without compromising on flavor.
Hyams Beach Store & Cafe: Located in the picturesque Hyams Beach, this cafe offers a range of tasty options for breakfast, lunch, and dinner. From fresh salads to gourmet sandwiches, you can enjoy your meal while taking in the breathtaking views of the beach.
Supply Co Jervis Bay: This trendy cafe is a great spot for brunch or a quick bite. They serve up delicious coffee and offer a menu with a mix of healthy options such as smoothie bowls and avocado toast, as well as indulgent treats like loaded fries.
The Quarters Huskisson: This charming restaurant is housed in a historic building and serves up modern Australian cuisine with an emphasis on using fresh local ingredients. Enjoy dishes like lamb rump or barramundi while soaking in the historical ambiance.
St Isidore: Located just outside Jervis Bay in Milton, St Isidore is worth the short drive for its exceptional farm-to-table dining experience. The menu changes seasonally to showcase the best local produce and their inventive dishes never disappoint.
23. Sydney Tower Eye Dining Experience
At the Sydney Tower Eye, visitors can indulge in a unique dining experience while enjoying breathtaking views of the city. SkyFeast, located on the observation deck, offers a menu selection that caters to all tastes and preferences.
Whether you're craving international cuisine or local flavors, this restaurant has it all. As you savor your meal or sip on a refreshing drink, take in panoramic views of Sydney's iconic landmarks such as the Opera House and Bondi Beach.
The SkyFeast dining experience at Sydney Tower Eye is not only a gastronomic delight but also an opportunity to immerse yourself in the vibrant food, wine, and nightlife scene that New South Wales is known for.
24. Sydney Harbour Sunset Dinner Cruise
The Sydney Harbour Sunset Dinner Cruise offers a luxurious and memorable dining experience on the water. With breathtaking views of Sydney Harbour and its iconic landmarks, guests can indulge in a 3-course dinner while cruising along the harbour.
The fully inclusive cruise departs from Darling Harbour and lasts approximately 180 minutes, providing plenty of time to enjoy the stunning sunset and city lights. Whether celebrating a special occasion or simply wanting to enjoy a romantic evening, this cruise is a popular choice for couples, families, and friends.
Additionally, seafood lovers can opt for the delicious seafood buffet option. With its elegant atmosphere and opportunity to witness Sydney's vibrant nightlife, the Sydney Harbour Sunset Dinner Cruise is truly one of the best things to do in New South Wales.
Things to Do in New South Wales – Final Thoughts
From exploring the iconic Sydney Opera House and Harbour Bridge to immersing yourself in the breathtaking beauty of the Blue Mountains, New South Wales offers an abundance of unforgettable experiences.
Whether you're a nature lover seeking outdoor adventures or a culture enthusiast eager to delve into historical sites, this diverse state has something for everyone. So pack your bags and embark on an incredible journey through the wonders of New South Wales – it's time to create memories that will last a lifetime!
FAQs
1. What are some of the best things to do in New South Wales?
Some of the best things to do in New South Wales include visiting Sydney Opera House, exploring the Blue Mountains, relaxing at Bondi Beach, and discovering the beauty of Byron Bay.
2. How can I make the most of my visit to New South Wales?
To make the most of your visit to New South Wales, it is recommended to plan your itinerary ahead of time and prioritize the attractions and activities that interest you the most. Research local events, explore nature reserves, try local cuisines, and engage with local culture for a fulfilling experience.
3. Are there any unique experiences or hidden gems in New South Wales?
Yes! There are several unique experiences and hidden gems in New South Wales. You can take a scenic drive along Grand Pacific Drive, go whale watching in Jervis Bay, hike through Royal National Park's rainforest trails, or explore Jenolan Caves' breathtaking underground formations.
4. Is it necessary to rent a car when exploring New South Wales?
Renting a car can offer flexibility and convenience while exploring New South Wales as it allows you to easily reach different destinations within this vast state. However, public transportation options like trains and buses are also available for those who prefer not to drive.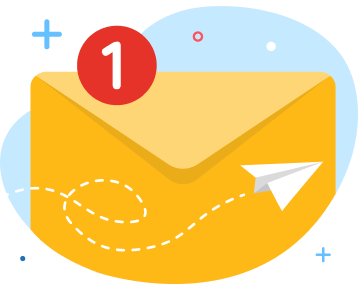 news via inbox
Nulla turp dis cursus. Integer liberos  euismod pretium faucibua