The 19 Best Things to Do in Newport Wales: Top Attractions and Activities
Looking for things to do in Newport, Wales? This historic Welsh city offers a treasure trove of attractions and activities. Newport boasts magnificent castles, fascinating museums, nature reserves teeming with wildlife, theaters, and art galleries, as well as plenty of shops and restaurants.
Situated on the banks of the River Usk in the heart of South Wales, Newport provides easy access to the surrounding countryside and areas like the Brecon Beacons or the Wye Valley.
Whether you want to learn about Newport's rich history, experience the local arts scene, enjoy the great outdoors, or simply relax with some retail therapy, you'll find an array of options to fill your itinerary.
From family days out to couples getaways, Newport has something for everyone. This guide covers the top attractions that should be on your Newport bucket list.
Key Takeaways
The main points of this guide are:
See magnificent historical sites like Caerleon Roman Ruins and Newport Castle.
Tour important landmarks such as the iconic Transporter Bridge.
Enjoy performing arts and comedy at The Riverfront.
Explore the Wetlands nature reserve and forest areas.
Learn about Newport's culture at the Museum and indoor Market.
Relax in ornamental gardens like Tredegar House and Belle Vue Park.
With its blend of heritage, culture, landscapes, and modern city, Newport offers something for every visitor's tastes and interests.
Top Attractions in Newport
1. Tredegar House
Tredegar House is one of Wales' architectural gems. This 17th-century Jacobean mansion is arguably Newport's top attraction thanks to its well-preserved period rooms and immaculate gardens. Wander through opulent living quarters with elaborately carved oak paneling and ceilings painted by Italian masters.
Marvel at the stunning orangery and fancy iron gates. Meander through formal gardens adorned with scented roses and herbaceous borders.
Climb the terraced walkways for panoramic views over the lush parkland gracing the banks of the River Usk. Don't miss the excellent restaurant serving afternoon tea on the terrace.
Owned by the National Trust, Tredegar House hosts various events like open-air theater and festive activities.
2. Caerleon Roman Fortress and Baths
Step back in time at Caerleon Roman Fortress and Baths, one of the best preserved Roman sites in Europe. Walk the ancient streets and view the excavated barracks, amphitheater, and temple remains.
Learn how Isca, named after the nearby River Usk, developed into a thriving Roman city. The excellent museum displays ceramics, jewellery, and coins left behind.
The highlight is the magnificently preserved circular Roman baths, dating from 75–150 AD. Wander the vast complex of hot rooms, plunge pools, and changing areas similar to those found in Rome.
Don't miss the fortress after dark for an eerie torch-lit tour. Run by Cadw, Caerleon Roman Fortress offers an insightful look at Wales' Roman era.
3. National Roman Legion Museum
Delve into Wales' Roman history at the National Roman Legion Museum in Caerleon. This first-class museum explores life in the military fortress through excavated artefacts and interactive displays.
Study relics like weapons, death masks, silver treasures, and striking face pots. Learn about training, battle tactics, religious rituals, and day-to-day operations.
Stand on a reconstructed guard tower or drill field to imagine life as a legionary. A particular highlight is the life-size recreation of barrack rooms.
Knowledgeable guides provide valuable context on Rome's only legionary fortress in Wales. With its kids' discovery room and special events like Roman Banquets, the National Roman Legion Museum brings the past to life.
4. The Riverfront Arts Centre
For a lively dose of culture, head to The Riverfront Arts Centre in the heart of Newport. This contemporary performance venue hosts an eclectic calendar of music, comedy, theatre, and dance.
Catch anything from rock gigs, standup comedy, and West End musicals to ballet, orchestral concerts, and art house cinema. Browse the gallery exhibiting works by local artists.
Relax at the stylish restaurant and bar with outdoor seating overlooking the River Usk. Don't miss special festivals like the famous Newport Rising urban music event.
With a packed program of entertainment, The Riverfront Arts Centre is one of Newport's most vibrant attractions.
5. St Woolos Cathedral
Soak up centuries of history at St Woolos Cathedral located in the center of Newport. Founded in the 6th century, the current church dates from the 11th to 16th centuries.
Step inside the graceful interior to see medieval tombs, stained glass windows, and an ornate Baroque ceiling. Don't miss the churchyard's ancient Celtic cross and the striking steel Wave sculpture by Peter Fink.
St Woolos offers insightful tours and catered cream teas in the historic Chapter House. As one of Britain's oldest Christian sites, attending choral evensong is a moving experience. Events like classical concerts also take place in this historic cathedral.
6. Belle Vue Park
For fresh air and family fun, head to Belle Vue Park just north of Newport city center. These lovely 91-acre gardens provide the perfect green space for relaxing strolls.
Let the kids burn off energy at the excellent play areas. Feed the ducks gliding across the tranquil lake. Play a round at the mini golf course tucked into the rock garden.
Grab a snack from the pavilion cafe with its sun terrace overlooking flowerbeds. Belle Vue Park often hosts community events like outdoor theater, food festivals, and crafts markets throughout the summer.
With floral displays, green lawns, and climbing frames, these ornamental gardens offer an ideal place to enjoy Newport's beautiful surroundings.
7. Caerleon Amphitheatre
In Caerleon, uncover the remains of one of Britain's Roman amphitheaters for chariot racing and gladiatorial combats. Walk the oval arena floor and steep terraced seating once capable of holding over 6,000 spectators.
Use the digital reconstructions to envision the arena's former grandeur. Discover how engineers designed drainage channels beneath the seating area. Don't miss the gladiator exhibit with weapons, armour, and gaming pieces.
Owned by Cadw, the site comes alive during summer evenings with open-air productions. The amphitheatre at Isca provides an immersion into public entertainment during the Roman era.
8. Walnut Tree Farm Park
At Walnut Tree Farm Park kids can meet, play with, and learn about farm animals. This family attraction offers an extensive array of hands-on activities like holding chicks, bottle-feeding lambs, and grooming ponies.
Bounce on giant inflatables, explore the vast indoor soft play frame, or tackle the climbing wall. Try fun workshops like den building and Arts & Crafts. Grab a bite at the Farmhouse Kitchen Cafe before exploring the Funny Farm barn and farmyard trails.
With baby animals, play zones tailored for different ages, and themed events from Easter Egg Hunts to Halloween parties, Walnut Tree Farm is fun for the whole family.
9. Rodney Parade
Cheer on the Newport Gwent Dragons rugby union team at their home ground Rodney Parade. This stadium on the east bank of the River Usk also hosts Newport County AFC football matches.
Take a stadium tour to access the home team dressing room, press box, and Directors' Lounge. The on-site museum displays memorabilia and trophies from Newport's sporting history. Join one of the lively match day experiences to soak up the electrifying atmosphere.
With conference facilities, a gym, restaurants, and a hotel, Rodney Parade is the heart of sport in the city. Catch a game to experience top-class Welsh sport.
10. All Saints Church
All Saints Church in Malpas provides a tranquil retreat in a medieval parish church. Dating from Norman times, the current church was built in the late 15th century. Don't miss the rare 15th-century mural uncovered behind the organ.
Explore the historic gravestones in the churchyard. Look for unique features like the Sanctus bellcot, a 15th-century roof, and a rare 17th-century communion table. Attend a traditional choral service in this virtually unchanged Grade I listed church.
With its hushed atmosphere and wealth of history, All Saints offers a glimpse into Newport's past.
11. Newport Transporter Bridge
Dominating Newport's skyline is the iconic Newport Transporter Bridge. Opened in 1906, this industrial marvel is one of only six working transporter bridges left worldwide. Take a thrilling ride 200 feet above the River Usk in the suspended gondola for dramatic views.
Learn about the bridge's construction from the on-site exhibition. The Visitor Centre offers panoramic vistas from the top of the upper walkway. For the ultimate Newport experience, climb the 297 steps up the main support pillar to the crow's nest platform.
The bridge that time forgot, this Grade I historic structure provides an exciting way to cross the river while appreciating Newport's shipping heritage.
12. Newport Wetlands
Escape the city at the wildlife haven of Newport Wetlands Nature Reserve. These wetlands situated where the River Usk meets the Severn Estuary provide a protected habitat for rare species. Join a guided walk to spot birds like shelducks, redshanks, and falcons.
Cycle the trails running through salt marshes and reed beds dotted with fishing lakes. The Butterfly Garden and spiral hedge maze delight kids. Pop into the Environmental Centre to learn about conservation. With hides, trails, a cafe, a shop, and regular events, Newport Wetlands offers outdoor fun in spectacular coastal surroundings.
13. Newport Museum and Art Gallery
For an overview of Newport's history, spend an afternoon at the Newport Museum and Art Gallery located in the city center. The diverse collections provide a one-stop introduction to the area.
Learn about Newport's roots in the Roman era, medieval maritime trade, and 19th-century industrialization. Don't miss the art gallery displaying works from the Avon Group of artists.
Kids love the hands-on discovery room. Temporary exhibits highlight local culture like rugby and the iconic Newport Transporter Bridge. The museum also hosts workshops, lectures, and family-friendly events.
Grab lunch at the lively cafe housed in the museum's Victorian-era buildings.
14. Newport Market
For a taste of local Welsh culture, browse the stalls at Newport Market. Opened in 1816, but recently refurbished, this indoor market has been the vibrant heart of Newport for centuries. Wander through the bright modern halls to discover an array of products.
Choose from fresh seafood, artisanal cheeses, baked goods, and specialty items. International food stalls whip up dishes from around the world.
Don't miss the fresh local produce and award-winning Welsh meats at the Farmers Market. With over 100 traders under one roof, Newport Market is the ideal place to nibble, shop, and soak up the city's energy.
15. Fourteen Locks Canal Centre
Escape the hustle of Newport City at the Fourteen Locks Canal Centre situated on the historic Monmouthshire & Brecon Canal. Stroll along the canal to see the extraordinary flight of 14 locks allowing boats to navigate 150 feet of elevation change.
The on-site exhibitions showcase how this amazing feat of engineering enabled Newport's 19th-century industrial transport. Visitors can hire canal boats or take horse-drawn boat trips. The tearoom provides refreshments on the outdoor terrace.
With nature trails, fishing, and regular events, Fourteen Locks offers idyllic canal-side scenery just minutes from Newport.
16. Newport Medieval Ship Project
Discover Newport's medieval maritime heritage at this fascinating project conserving a 15th-century trading vessel. The ship was discovered buried under the banks of the River Usk in 2002.
Drop by the visitor centre to see the remains undergoing preservation and learn about the ship's origins. Historians believe it sailed from northern Spain carrying weapons and wine for Henry VII's army.
The project runs events like lectures, craft workshops, and augmented reality experiences bringing Newport's medieval history to life. This one-of-a-kind attraction sheds light on Newport's legacy as a strategic Welsh port.
17. Beechwood Park
For gorgeous gardens and breathtaking views head to Beechwood Park on the southeast edge of Newport. Stroll through 30 acres of woodland, lakes, and picnic spots surrounding a Georgian mansion.
Don't miss St. Peter's Garden with its water lily pond, rockery and herbaceous borders. The terraced gardens offer panoramic vistas over the city and coastline. Have a bite in the contemporary Brasserie restaurant or enjoy High Tea on the Orangery Terrace.
From the folly golf course to the secret garden play trail, Beechwood Park provides scenic natural oasis minutes from the city centre.
18. Wentwood Forest
Explore the outdoors in Wentwood Forest covering 25 square miles west of Newport. In this ancient woodland, stroll along trails through oak, ash and beech trees. Look for wildlife like buzzards and the elusive lesser-spotted woodpecker.
Follow scenic paths to Offa's Dyke, an ancient earthwork border built by King Offa. Have a picnic in the idyllic clearing around Wentwood Reservoir. The forest's many mountain biking and orienteering courses offer active fun.
With diverse wildlife, picturesque scenery, and plenty of family-friendly activities, Wentwood Forest is the perfect place to enjoy Newport's beautiful natural surroundings.
Newport Castle
Rising majestically above the River Usk, the remains of Newport Castle provide a glimpse into medieval life in this strategic Welsh town. The first castle was built in the 11th century by the Norman lord Robert Fitzhamon.
In the 14th century, Hugh Audley constructed the imposing stone castle with massive gatehouses and towering circular towers that still dominate the skyline today. Newport Castle was designed as both a formidable fortress and a lavish palace.
The ambitious castle complex contained a great hall, chapel, kitchens, brewery, stables, barracks, and luxurious apartments. The moated castle walls enclosed spacious courtyards and picturesque gardens. With its riverfront location, Newport Castle controlled the critical trade route between England and South Wales throughout the Middle Ages.
Today visitors can climb the grassy mounds to explore the evocative ruins. Walk along surviving curtain walls and wander through the gatehouse arches. Marvel at the crumbling yet mighty cylindrical drum towers soaring above the River Usk. Don't miss the excellent onsite exhibit explaining the different phases of construction using illustrations and models. Kids will love scrambling over this medieval playground.
The scenic grassy grounds surrounded by wildflowers provide a tranquil spot for a riverside picnic. Special events like open-air theatre and medieval reenactments bring the ruins to life. As one of the finest examples of a Welsh medieval fortified palace, the majestic turreted ruins of Newport Castle offer a glimpse into the city's strategic past.
Steel Wave
In front of St Woolos Cathedral stands one of Newport's most iconic modern landmarks – the Steel Wave sculpture. Unveiled in 2011, this stunning public artwork was created by sculptor Peter Fink. The fluid swooping curve symbolizes Newport's central role in the Industrial Revolution as a powerhouse of steel production.
The steel ribbon folds and rises 9 meters into the air before plunging downwards. This organic wave shape echoes Newport's maritime setting at the meeting point of the Rivers Ebbw, Usk and Severn. The marine color palette of turquoise, sea green, and sky blue evokes images of water. At night, the sculpture is illuminated with ever-changing colors.
Weighing over 4 tons, the seamless ribbon of weathering steel will change color over time, reflecting Newport's ongoing transformation. Etched on the surface are lyrical words and phrases submitted by Newport residents about their rich history and hopes for the future. As both art and metaphor, the iconic Steel Wave is a striking symbol of Newport's heritage and identity.
Money Saving Tips in Newport
Newport offers plenty of ways to experience the top attractions and the best things to do on a budget. Here are some tips for saving money during your Newport visit:
Purchase a Newport Pass offering discounted entry to sites like Caerleon Roman Fortress, Tredegar House, the Transporter Bridge, and more.
Look for free museums like the National Roman Legion Museum on the first Monday of each month.
Walk or cycle the city's many scenic paths and canal towpaths to save on transportation.
Picnic in one of Newport's many public parks instead of eating at restaurants.
Take advantage of off-peak admission at sites like Newport Wetlands Nature Reserve.
Browse for bargains and sample free tasters at historic Newport Market.
Attend free events like outdoor theater performances, farmers markets, and craft fairs.
Try discounted afternoon tea experiences on certain days at venues like Tredegar House.
Book online for the best deals on Newport theatre and entertainment show tickets.
With fantastic free attractions, parks, and markets plus strategic discount-hunting, you can experience Newport's top sights and local culture on a budget.
Where to Stay in Newport
Newport offers a variety of accommodation options to suit different budgets and styles.
For luxury, try the 5-star Celtic Manor Resort set in 2,000 acres outside the city. This golf resort offers a spa, restaurants, and activities like archery and falconry.
In the city center, the contemporary Mercure Newport Wales Hotel provides 4-star rooms alongside a pool, gym, and brasserie dining.
For affordable comfort, consider hotels like the 3-star Best Western Plus Newberry or the family-run Waterloo Hotel with its popular pub.
Travelodge Newport and Premier Inn Newport Centre offer reliable chain hotels starting from budget prices.
Just north of town, The Ridgeway is a charming guesthouse on an old farmstead with cottages and rooms.
Those seeking apartments can browse options on Airbnb and Vrbo in neighborhoods like Caerleon.
With hotels, guesthouses, resorts, and rental apartments minutes from Newport's top attractions, visitors can conveniently experience this Welsh city based on their ideal style of accommodation.
Conclusion – Things to Do in Newport Wales
Newport provides something for everyone with its diversity of attractions.
Marvel at Newport's industrial achievements like the Transporter Bridge and Fourteen Locks.
Absorb Wales' history at the Roman sites of Caerleon.
Enjoy performing arts at venues like the Riverfront Theatre.
Explore the great outdoors at Newport Wetlands and Wentwood Forest.
Experience sporting events and real Welsh culture.
Relax in ornamental gardens at Tredegar House and Beechwood Park.
Shop for local produce at Newport Market.
Whether you seek family fun, heritage sites, performing arts, nature escapes, or modern city experiences, Newport offers an array of highlight attractions and activities to fill any itinerary.
Visiting Newport Wales – Commonly Asked Questions
What are the best things to do in Newport?
Some of the top attractions and activities in Newport include exploring heritage sites like Caerleon Roman Ruins, Tredegar House, and Newport Castle; enjoying performing arts and comedy at The Riverfront; taking in scenic nature at Newport Wetlands and Wentwood Forest; learning about history and culture at Newport Museum and indoor Market; and relaxing in gardens like Belle Vue Park.
What is Newport known for?
Newport is known for its important history as a medieval port town, its key role in the Industrial Revolution, its iconic landmarks like the Transporter Bridge, as well as its sporting culture and strong Welsh identity.
Is Newport worth visiting?
Yes, Newport is definitely worth a visit, especially for those interested in history, heritage, architecture, nature, and experiencing authentic Welsh culture. The diversity of attractions from ruins to country estates makes Newport an ideal destination in South Wales.
What is there to do in Newport at night?
Top nightlife options in Newport include comedy, music, theatre, and movies at The Riverfront Arts Centre; evening events at Tredegar House; pubs and clubs at the city's Friars Walk zone; bowling at Newport Strike 10 Pin; and dinner at the many cafes and restaurants along the scenic River Usk.
How many days do you need in Newport?
2-3 days is ideal to experience the top attractions in Newport at a relaxed pace, including the Roman ruins, museums, nature reserves, iconic landmarks, and historic estates. With day trips to nearby areas like the Brecon Beacons, Newport also makes a great base for exploring South Wales.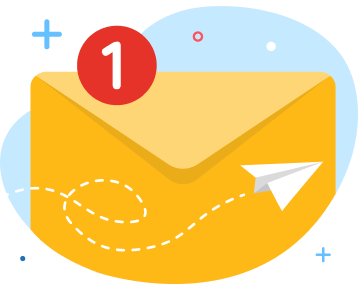 news via inbox
Nulla turp dis cursus. Integer liberos  euismod pretium faucibua