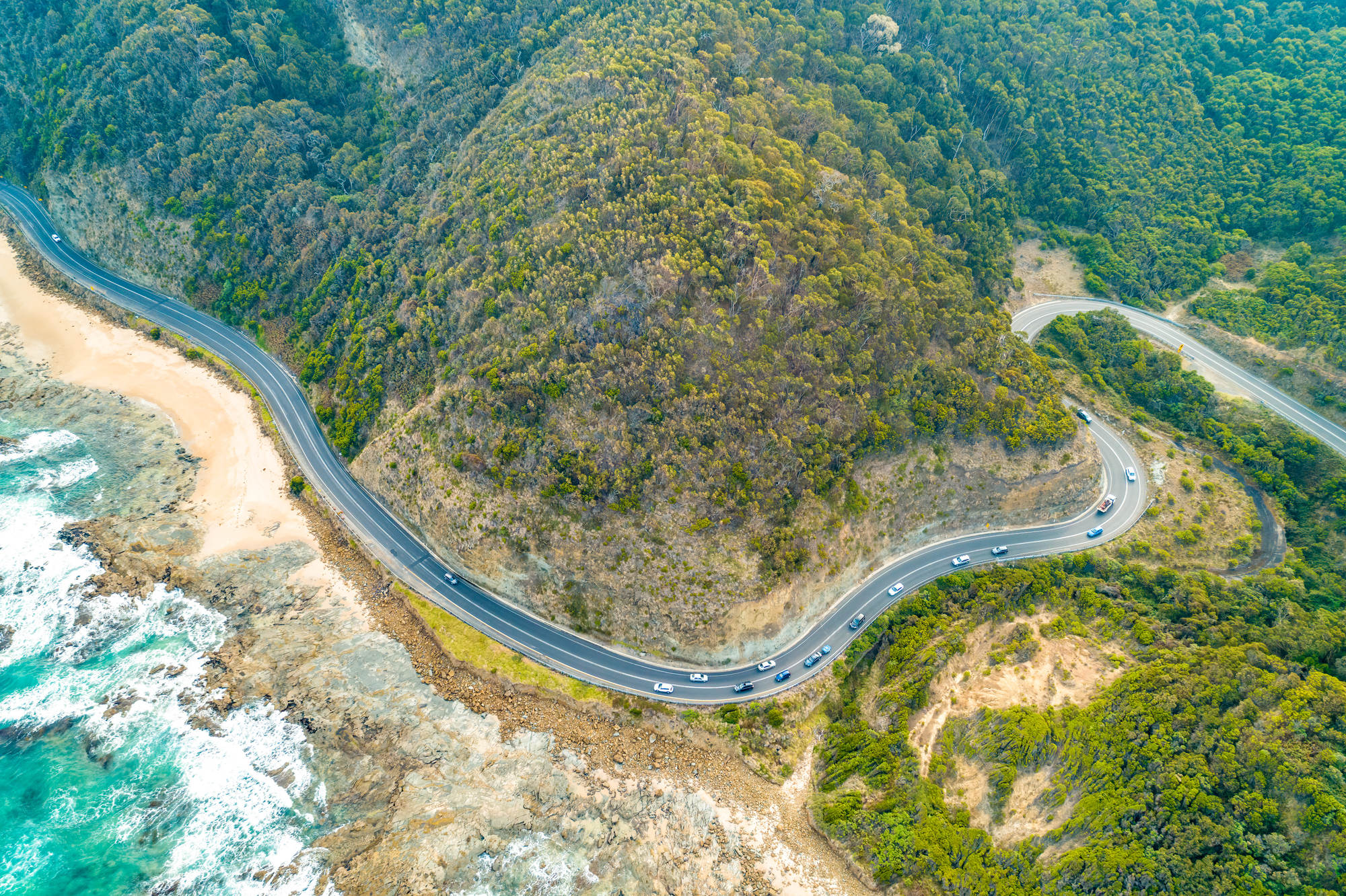 Exciting 20 Things To Do In Wollongong – Get Your Adventures On In Wow-Longong!
Wollongong on Australia's New South Wales coast is one rip-roaring town. From beastly beautiful beaches to sky-high lookouts, there's always a new adventure waiting around the bend.
So pack your bags, slather on that sunscreen, and let's hit this bodacious coastal paradise! We have carefully curated the best things to do in Wollongong, New South Wales.
First stop is a dip in the big blue at Wollongong's primo beaches. Let the salty waves crash and splash while you ride some rad swells at North Beach. Or chill out on the squeaky sand at the patrolled Corrimal Beach, keeping an eagle-eye out for whales. Don't forget to sink your toes into the aqua water at family-friendly City Beach, too.
Next, soak up some killer views from up top. Take the winding climb to Sublime Point Lookout where you can see for miles. Or get your perfect panorama pic at the Mount Keira Summit, the jewel of Wow-Longong's skyline.
Now for some real adventure at the Nan Tien Temple! Be awestruck by the majestic pagodas, stupas, and shining statues at Australia's largest Buddhist temple. Let your mind float off like a fluffy cloud during a relaxing meditation session.
All those adventures sure bring on an appetite, so chow down on some tasty vittles. Nosh on piping hot fish 'n' chips from the beachside kiosks or grab a juicy burger oozing with flavor. Don't miss the cult-favorite waffles with fresh fruit at the Glasshouse Cafe either!
With endless beaches, lookouts, culture, and munchies, Wollongong brings the wow factor. From adrenaline adventures to zen moments, you'll make memories to last a lifetime in this sensational seaside jewel!
Let's get into it…
Key Takeaways
Wollongong offers a diverse range of outdoor activities, including visiting Sri Venkateswara Temple, Kelly's Falls, Symbio Wildlife Park, and tandem paragliding for breathtaking views.
Nature lovers can explore the Helensburgh Tunnel to witness the enchanting glow worms or visit natural landmarks like Sea Cliff Bridge Lookout, Wollongong Breakwater Lighthouse, Sublime Point Lookout, and the Illawarra Fly Tree Walk.
Don't miss out on experiencing natural wonders such as the Kiama Blowhole, Jamberoo Water Park for thrilling water slides and family fun, and the Macquarie Pass Jump Rock Waterfall for a refreshing swim in a picturesque rainforest setting.
Outdoor Activities in Wollongong
Experience the breathtaking views from Bald Hill Lookout at Stanwell Tops
Visit Sri Venkateswara Temple,
Get lost in the beauty of Kelly's Falls, and
Encounter amazing wildlife at Symbio Wildlife Park.
Sri Venkateswara Temple
The Sri Venkateswara Temple, nestled in a picturesque bushland setting in Helensburgh, is a must-visit attraction on your trip to Wollongong. This stunning architectural marvel is celebrated as an exceptional example of Hindu Temple Architectural Excellence.
Soak up the peaceful ambiance while you explore the temple's intricate details and learn about traditional Hindu customs and traditions.
As one of the unique cultural experiences Wollongong has to offer, the temple draws both locals and tourists alike. The serene surroundings provide an ideal atmosphere for reflection and relaxation, making it a top choice among things to do in Wollongong.
Kelly's Falls
Nestled in the heart of a lush rainforest, Kelly's Falls is a breathtaking attraction not to be missed during your visit to Wollongong. This stunning waterfall, considered one of New South Wales' finest, invites adventurous Aussies for an exhilarating day out.
Just a 40-minute drive from the city propels you into this serene spot surrounded by scenic landscapes – perfect for those seeking respite from urban life or photography enthusiasts eager to capture nature at its best.
Thrill-seekers will revel in opportunities to plunge into the swimming hole from impressive heights and explore various tracks like Princess Marina Track. Make sure you pack a picnic – Kelly's Falls offers visitors an idyllic backdrop alongside cascading waterfalls and networked walking trails within Garawarra State Conservation Area for rejuvenation amidst nature.
Symbio Wildlife Park
Symbio Wildlife Park in Wollongong, NSW is a family-owned zoo nestled amidst 16 acres of bush parkland. This popular attraction offers an unforgettable experience with a variety of wildlife species.
From koalas and kangaroos to lemurs and meerkats, visitors can get up close and personal with these adorable creatures. One of the highlights is the chance to hand-feed kangaroos, creating lasting memories for both kids and adults alike.
The park's association with outdoor activities in Wollongong makes it a must-visit destination for nature enthusiasts. So, don't miss the opportunity to meet these incredible animals at Symbio Wildlife Park during your trip to Wollongong!
Tandem paragliding
Tandem paragliding is one of the most exciting outdoor activities you can experience in Wollongong. With breathtaking views of Stanwell Park and the stunning NSW South Coast, this adventure sport will take your breath away.
Whether you're an adrenaline junkie or just looking for a unique way to explore the area, tandem paragliding should be at the top of your list. Professional providers like HangglideOz and SkySurf Paragliding offer thrilling experiences that include a pre-flight briefing and all necessary equipment.
Soar above the ocean, feel the wind in your hair, and create memories that will last a lifetime with tandem paragliding in Wollongong.
Helensburgh Tunnel (glow worms)
Deep within the historic Helensburgh Tunnel in Wollongong lies a hidden natural wonder that will leave you spellbound – the mesmerizing glow worms. This disused rail tunnel, located in Helensburgh, New South Wales, is home to one of the largest colonies of glow worms in all of Australia.
As you wander through the eerie darkness, be prepared to be enchanted by their illuminating display.
The Helensburgh Glow Worm Tunnel has become a popular tourist attraction due to its haunted reputation and captivating beauty. These tiny creatures light up the stale and dark atmosphere with their bio-luminescent bodies, creating an enchanting sight that's truly out-of-this-world.
Make sure to wear gumboots as you explore this historical gem since the ground can get muddy and slippery. It's also important to remember to take your rubbish with you when leaving the tunnel so that future visitors can continue enjoying its natural splendour.
Visiting the Helensburgh Glow Worm Tunnel offers a unique outdoor activity for nature enthusiasts and adventure seekers alike. It allows you to witness firsthand the magical world of these fascinating creatures while immersing yourself in Wollongong's rich history.
Sea Cliff Bridge Lookout
The Sea Cliff Bridge Lookout is a must-visit destination for nature lovers, offering stunning coastal views and mesmerizing cliff panoramas. This iconic bridge, known as the second most photographed in New South Wales, stretches between Clifton and Coalcliff, about 70km south of Sydney CBD and just 20km north of Wollongong.
It forms part of a breathtaking 140-kilometer scenic drive from the Royal National Park to Nowra, allowing visitors to indulge in the beauty of the Australian coastline. Accessible by hiking or driving, this lookout provides an ideal spot for photography enthusiasts and outdoor enthusiasts alike.
Whether you're capturing the captivating ocean vistas or exploring nearby attractions like parks and farms on the Grand Pacific Drive, the Sea Cliff Bridge Lookout promises an unforgettable experience amidst Australia's natural splendour.
Wollongong Breakwater Lighthouse
The Wollongong Breakwater Lighthouse is a beloved landmark nestled in the scenic green space of Wollongong Harbour. Standing tall at 42 feet, this historical lighthouse was commissioned in 1872 and offers breathtaking views of the boundless sea and blue sky.
Visitors can enjoy a leisurely walk along the break wall to reach the lighthouse while exploring the remains of its original light. Adding to the charm of Wollongong, this iconic structure holds significant heritage value and is an ideal stop on your coastal drive or day trip from Sydney.
Don't miss out on this unique outdoor activity that combines stunning scenery with historical intrigue.
Sublime Point Lookout
Located on the Illawarra Escarpment in Wollongong, Sublime Point Lookout offers breathtaking panoramic views of the sea, rainforest, and 17 beautiful beaches. A must-visit destination for nature enthusiasts and adventure seekers alike, this iconic spot is easily accessible from Sydney via the M1 Motorway.
Trekking to the top takes approximately 45 minutes, but trust me—it's worth every step! As you ascend through a higher-grade walk filled with lush coastal rainforest and woodland, you'll be rewarded with awe-inspiring vistas that will leave you speechless.
If birdwatching is your thing, keep an eye out for native species along the way. Standing at an elevation of 415 meters on the Illawarra Escarpment, Sublime Point Lookout is a true gem in Wollongong's crown—a place where nature's beauty takes center stage.
Wollongong Botanic Gardens
The Wollongong Botanic Gardens is a stunning 30-hectare garden located in the suburb of Keiraville. With its diverse collection of native and exotic plants, it offers a peaceful retreat for nature lovers of all ages.
Whether you're interested in guided tours, garden workshops, or sustainability events, there's something to suit every visitor's taste at this beautiful botanical oasis. The gardens also provide an enchanting setting for special occasions like weddings and christenings.
And if you have little ones in tow, they'll be thrilled with the playground on site. Plus, dogs are welcome too! Don't forget to stop by the charming café and gift shop before leaving this hidden gem along your journey from Wollongong to Berrima.
Natural Wonders of Wollongong NSW
Experience the power of nature at Wollongong's largest blowhole
Discover thrilling water slides at Jamberoo Action Park
Immerse yourself in the lush rainforest on the Illawarra Fly Tree Walk
These natural wonders will leave you in awe – find out more here!
Largest blowhole in the world
The Kiama Blowhole in Kiama, Australia holds the title for being the largest blowhole in the world. As its name suggests, this natural wonder creates a remarkable noise as it shoots ocean water high into the air.
With a massive 2.5-meter opening, it is truly awe-inspiring when powerful swells roll in from the southeast. This iconic attraction has been captivating visitors for over a century and remains one of the top things to see and do in Wollongong's beautiful coastal region.
Alongside exploring the blowhole, you can also discover other attractions like picturesque beaches, historic lighthouses, and thrilling outdoor activities offered by Kiama. Remember to check the tide schedule before visiting to witness this incredible phenomenon at its most impressive state.
Jamberoo Water Park
Jamberoo Water Park is New South Wales' largest family-owned and operated water park, located in Jamberoo, approximately 34 km from Nowra. With a wide range of world-class rides and attractions, it's the ultimate destination for families and thrill-seekers alike.
One standout feature of the park is Billabong Beach, an area specifically designed for young children with shallow pools and mini water slides. Another highlight is Mushroom Pool, a vibrant spot offering even more water fun.
Conveniently located just an hour south of Sydney, Jamberoo Water Park is easily accessible for day trips or longer stays. In addition to the fantastic water attractions, visitors can also enjoy activities such as mini-golf and speed slides.
Illawara Fly Tree Walk
The Illawarra Fly Tree Walk is a popular attraction located in Wollongong that offers visitors a unique experience amidst the rainforest canopy. This gentle 1.5-kilometer loop track takes you on an elevated journey through the untouched beauty of the Illawarra rainforest.
You'll walk along 500 meters of steel walkways, providing breathtaking views of the ocean, surrounding coastal towns, and even glimpses of the Pacific Ocean. Positioned at an impressive height of 710 meters above sea level, this treetop walk allows you to immerse yourself in nature and appreciate the stunning panoramic vistas below.
For those seeking adventure, there's also Australia's highest Zipline Tour available at the Illawarra Fly for an exhilarating ride through this remarkable ecosystem. Whether you're a nature lover or thrill-seeker, a visit to the Illawarra Fly Treetop Walk is sure to leave you with lasting memories of Wollongong's natural wonders.
Macquarie Pass Jump Rock Waterfall
The Macquarie Pass Jump Rock Waterfall, located near Wollongong in NSW, is a popular destination known for its lush rainforest, deep pools, cascades, and of course, the famous Jump Rock.
Although the trail to the waterfall is currently closed due to safety concerns, visitors can still enjoy the beautiful scenery that Macquarie Pass National Park has to offer. With opportunities for bushwalking and picnicking, this area provides stunning views of the Illawarra escarpment.
The Macquarie Pass Jump Rock Waterfall is just one of many natural wonders waiting to be discovered in this breathtaking region.
SUP Boarding
Stand Up Paddleboarding, or SUP Boarding, is an exhilarating activity that allows you to explore the calm and picturesque waters of Lake Illawarra in Wollongong. With its serene atmosphere and stunning natural surroundings, the lake provides the perfect backdrop for this water sport adventure.
Take on the challenge of balancing on your paddleboard as you glide across the tranquil water, taking in the breathtaking views of Wollongong's coastline. Whether you're a beginner or an experienced paddler, SUP Boarding offers a unique way to enjoy nature while testing your balance and core strength.
So grab your paddle and get ready for an unforgettable experience on Lake Illawarra in beautiful Wollongong!
Cultural Experiences in Wollongong
Immerse yourself in the rich cultural experiences of Wollongong, from exploring the beautiful Nan Tien Temple to discovering vintage cars at the Australian Motorlife Museum. Don't miss out on these unique attractions that showcase the diversity of this vibrant coastal city.
Read more to uncover all that Wollongong has to offer!
Nan Tien Temple
Nan Tien Temple, located in Wollongong, Australia, is one of the must-visit attractions in the region. As the largest Buddhist temple in the Southern Hemisphere, it offers a serene and peaceful environment for visitors seeking a cultural experience.
Construction of Nan Tien Temple began in 1992, and since then it has become a prominent destination for tourists and locals alike. The temple aims to promote Buddhism and foster understanding between Western and Eastern cultures.
With its grand architecture, stunning art displays, and immersive cultural offerings, Nan Tien Temple is an essential stop on any itinerary exploring the diverse wonders of Wollongong.
Australian Motorlife Museum
The Australian Motorlife Museum in Wollongong is a top-notch attraction for car enthusiasts and history buffs alike. With a collection of actual historic vehicles and fascinating artifacts, this museum offers visitors a unique cultural experience related to the rich history of motoring.
Housing The Paul Butler Collection, which consists of an impressive assortment of cars and memorabilia, the museum showcases its treasures across 4000 square meters of display area.
As the second largest museum and motoring reference library in Australia, it enjoys national recognition within the heritage motoring community. This makes it a must-visit destination when exploring Wollongong's array of attractions.
Glenbernie Orchard
Glenbernie Orchard, located in Darkes Forest just a short drive from Wollongong, offers an unforgettable family-friendly experience for visitors of all ages. As a 6th generation family orchard, Glenbernie focuses on creating remarkable and educational experiences related to apple picking.
From tractor rides through the picturesque orchards to hands-on apple picking activities, this orchard provides plenty of fun and learning opportunities. You can also explore their on-site shop that is open year-round and sells a variety of fruit in season as well as other delicious products.
This award-winning orchard has received recognition for its fruit, cider, honey, and honey mead. So when you're looking for cultural experiences in Wollongong, make sure to include Glenbernie Orchard on your must-visit list!
Beaches and Coastal Activities
Wollongong boasts stunning beaches like:
Wattamolla
Austinmer
Stanwell Park
Towradgi
Port Kembla Beach
These are perfect for swimming and sunbathing.
Wattamolla Beach
Wattamolla Beach, located in Wollongong, New South Wales, Australia, is a beloved family-friendly destination offering a wide range of activities for all ages. Nestled within the Royal National Park, this stunning beach boasts breathtaking panoramic views of the picturesque Illawarra region and its iconic five islands.
Visitors can engage in various water-based adventures such as swimming, fishing, snorkeling, and even bushwalking along the pristine coastline. The beach's natural beauty is enhanced by a well-maintained picnic area complete with BBQ facilities, perfect for enjoying a delicious meal while taking in the scenic surroundings and historic sites.
A standout feature of Wattamolla Beach is its beautiful waterfall that provides an invigorating and unique experience for those seeking refreshment. With easy car access and ample parking available, it's no wonder why Wattamolla Beach remains a top choice among visitors to Wollongong.
Austinmer Beach
Austinmer Beach is one of the gems of Wollongong's coastline, attracting both locals and visitors alike. Just a short 20-minute drive north of the city center, this picturesque beach offers a serene and tranquil setting for those looking to escape the hustle and bustle.
With its soft sands and crystal-clear waters, Austinmer Beach is perfect for couples seeking a romantic getaway or families wanting to spend a fun day by the sea. The beach features two rock pools at its southern end, providing an opportunity for some safe swimming or exploration.
In addition to water activities like surfing and snorkeling, there is ample space on the beach for sunbathing and relaxation. Surrounding Austinmer Beach are stunning natural landscapes that add to its allure, making it worthwhile for nature lovers as well.
Stanwell Park Beach
Stanwell Park Beach, located in the stunningly picturesque amphitheater of Wollongong's far northern Illawarra escarpment in NSW, is considered one of the most beautiful beaches along the coastal region.
With golden sands and a pristine location, it offers visitors a perfect spot to soak up the Aussie sun while indulging in activities like sandcastle building, paddling, or simply relaxing on its shores.
But what sets Stanwell Park Beach apart is its reputation as a paradise for adventure enthusiasts. It's renowned for hang gliding and paragliding pursuits, offering breathtaking views of the NSW South Coast that add to its charm.
Stretching for miles along Wollongong's coastline, this beach provides ample space to find your own secluded patch of sand and enjoy a vibrant atmosphere favored by both locals and tourists alike.
Conveniently accessible with parking facilities available, Stanwell Park Beach also presents opportunities for fishing enthusiasts and features additional amenities within its beach reserve.
Towradgi Beach Park
Towradgi Beach Park, located just five kilometers north of Wollongong's city center, is a haven for beachgoers and outdoor enthusiasts alike. With stunning panoramic views of the Illawarra region, the park offers a picturesque setting for leisurely picnics and BBQs.
Visitors can also explore the park's historic underground structures, adding an intriguing touch to the area. The park's convenient location near the Sea Cliff Bridge makes it an ideal spot to relax after a day at the beach and take in breathtaking 180-degree views.
Whether you're looking for a family-friendly outing or simply seeking some tranquility away from the city buzz, Towradgi Beach Park is sure to deliver with its peaceful ambiance and scenic surroundings.
Port Kembla Beach
Port Kembla Beach is a stunning coastal destination located approximately 11 kilometers south of Wollongong CBD. This prestigious beach is known for its picturesque views and relaxed atmosphere, making it one of the best beaches in the area.
Visitors can indulge in a range of activities, from swimming to sunbathing or even enjoying water sports. What sets Port Kembla Beach apart is its close proximity to an Olympic-sized saltwater swimming pool, adding an extra element of fun for families and individuals alike.
With easy accessibility and convenient parking facilities available, this charming beach is a must-visit for those seeking a tranquil escape or a romantic getaway near Port Kembla Harbour.
Adventure Sports in Wollongong
Experience the thrill of skydiving at Skydive Sydney Wollongong, or try hang gliding with HangglideOZ for an adrenaline-fueled adventure in Wollongong.
Skydiving at Skydive Sydney Wollongong
Experience the ultimate adrenaline rush with skydiving at Skydive Sydney – Wollongong. Offering a range of experiences, including tandem jumps, learn-to-skydive courses, and adventure packages, this is a must-do activity for thrill-seekers.
Freefall from up to 15,000ft and enjoy breathtaking views of the stunning Wollongong coastline. What sets Skydive Sydney – Wollongong apart is that it's the only skydiving facility in Sydney where you can jump directly over the beautiful beaches of Wollongong.
Whether you're a beginner or an experienced skydiver, this exhilarating experience will leave you with memories that last a lifetime. Don't miss out on this top-rated activity when exploring all the amazing things to do in Wollongon.
Hang gliding at HangglideOZ
HangglideOZ offers the ultimate adrenaline-pumping adventure with their tandem hang gliding flights from Bald Hill in Stanwell Park and Hill 60 in Wollongong. Soar through the skies above the Grand Pacific Drive and take in breathtaking views of the coastal escarpment and stunning beaches.
With HangglideOZ, you can experience the thrill of piloting a glider yourself or opt for a tandem flight where you can sit back, relax, and enjoy the exhilarating sensation of soaring effortlessly through the air.
Their professional instructors ensure a safe and unforgettable experience, making it one of the best ways to explore Wollongong's beautiful coastline.
Stand-up paddleboarding (SUP)
Stand-up paddleboarding (SUP) is a popular activity in Wollongong, NSW. With its pristine beaches and calm waters, it's the perfect place to try this exciting water sport. Whether you're a beginner or an experienced paddler, there are plenty of options available for SUP enthusiasts.
Accredited ASI SUP instructors can provide private or group sessions to teach and guide individuals of all skill levels. Adventure Paddleboarding offers a range of SUP boards designed specifically for recreational paddlers, ensuring a comfortable and enjoyable experience.
Stand-up paddleboarding not only provides a fun way to explore the beautiful coastline but also offers numerous mental health benefits. So why not give it a try during your visit to Wollongong? Stand-up paddleboard hire is readily available for those looking to test their skills on the water.
Family-Friendly Attractions for Everyone
Family-friendly attractions in Wollongong include the:
Science Space
Early Start Discovery Space
NSW Rail Museum (featuring a heritage steam train)
Wollongong Art Gallery
Science Space
Science Space is a must-visit attraction in Wollongong, offering an immersive and hands-on science experience for visitors of all ages. It is the largest interactive science center in New South Wales, providing exciting exhibits and even a planetarium to explore.
Ranked among the top 10 fun places to take kids by Parents Guide Illawarra, Science Space aims to foster science literacy through live experiments, demonstrations, and a calendar of new events and shows.
With its focus on engaging learning experiences, this family-friendly destination is sure to leave both children and adults amazed and inspired by the wonders of science.
Early Start Discovery Space
Early Start Discovery Space in Wollongong, New South Wales is a fantastic hands-on children's museum that offers engaging and educational experiences for kids aged birth to 10 years old.
As one of Australia's only dedicated museums of its kind, Early Start provides plenty of interactive exhibits where children can get their hands dirty, make noise, and have fun while learning.
From sailing the seas to building with LEGO and blocks, there are endless opportunities for imaginative play and exploration. Located on the grounds of the University of Wollongong, this spacious museum offers stimulating programs and activities that will keep both children and adults entertained all day long.
NSW Rail Museum (heritage steam train)
The NSW Rail Museum in Thirlmere, New South Wales is a must-visit attraction for families and train enthusiasts. Located just a 45-minute drive from Wollongong, the museum showcases Australia's largest collection of rolling stock and offers heritage steam train rides every weekend and during school holidays.
Step back in time as you explore over 100 rail heritage items, providing a fascinating glimpse into the rich history of railways in New South Wales. With interactive exhibits specifically designed for kids, this family-friendly museum guarantees an educational and fun-filled experience for all ages.
So plan your visit to the NSW Rail Museum and immerse yourself in the magic of steam trains while enjoying picturesque scenery along the way.
Wollongong Art Gallery
Wollongong Art Gallery is a popular attraction in the sunny waterfront city of Wollongong, known for its family-friendly atmosphere. The gallery houses an impressive collection of Illawarra art, contemporary Australian art, Aboriginal art, and Asian art.
It offers engaging workshops and activities for children aged 5-14 years during school holidays in January, July, and October. Kids can explore artworks through storytelling, art making, songs, and games on a fun tour designed specifically for them.
With its diverse collection and creative environment, Wollongong Art Gallery is a must-visit for both art enthusiasts and families looking to experience the vibrant art scene of the Illawarra region.
Food and Drink in Wollongong
Indulge in the delicious offerings at Glenbernie Orchard, home of Darkes Cider, and sample local flavors at the bustling food markets.
Glenbernie Orchard (Home of Darkes Cider)
Glenbernie Orchard, located in Darkes Forest just south of Sydney, is a must-visit destination for food and drink enthusiasts. As a sixth-generation family orchard, Glenbernie offers an authentic agritourism experience that showcases their expertise in growing apples, stone fruit, raspberries, and producing exceptional cider.
Whether you're looking to pick your own fresh produce or indulge in a cider tasting adventure with Darkes Cider, Glenbernie Orchard provides a unique opportunity to immerse yourself in the world of farming and enjoy the pristine northern surroundings.
With its convenient location and association with renowned brand Darkes Cider, visiting Glenbernie Orchard is certainly one of the top things to do in Wollongong that you won't want to miss out on.
Local food markets
Wollongong is a food lover's paradise, and the local food markets are a must-visit for anyone wanting to explore the culinary delights of this coastal city. These vibrant markets offer a wide array of mouthwatering dishes representing various cuisines from around the world.
From street tacos to homemade pies, vegan treats to fresh seafood, there is something for every taste bud.
What sets these markets apart is not just the diverse range of food options but also the lively atmosphere they provide. With live music filling the air and friendly vendors eager to share their delicious creations, you'll be in for an unforgettable experience.
Whether you're searching for a quick snack or looking to stock up on unique ingredients, Wollongong's local markets have got you covered.
So venture into these bustling hubs of culinary goodness and indulge in some flavorful surprises. Don't forget your shopping bags as many stalls also sell pre-loved items that could make for memorable souvenirs or additions to your home decor collection.
Things to Do in Wollongong – Final Thoughts
In conclusion, Wollongong offers an incredible array of activities for visitors to enjoy. From outdoor adventures like paragliding and hiking to cultural experiences at the Nan Tien Temple and Australian Motorlife Museum, there is something for everyone in this coastal city.
With its stunning beaches, natural wonders, adventure sports, family-friendly attractions, and delicious food options, Wollongong is truly a destination that has it all. So pack your bags and get ready for an unforgettable time exploring the best of what Wollongong has to offer!
FAQs
1. What are some popular attractions in Wollongong?
Popular attractions in Wollongong include the stunning coastal cliffs and beaches, Nan Tien Temple (the largest Buddhist temple in the southern hemisphere), Wollongong Botanic Garden, Sea Cliff Bridge, and Skydive Australia.
2. Are there any outdoor activities to do in Wollongong?
Yes, Wollongong offers a range of outdoor activities such as surfing, swimming, snorkeling or diving at the pristine beaches, hiking through picturesque national parks like Illawarra Escarpment State Conservation Area or Mount Keira Summit Park to enjoy breathtaking views.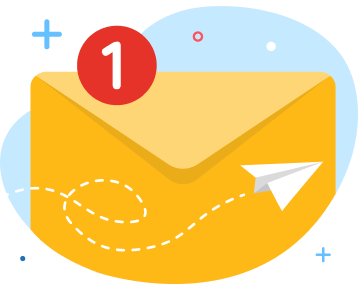 news via inbox
Nulla turp dis cursus. Integer liberos  euismod pretium faucibua