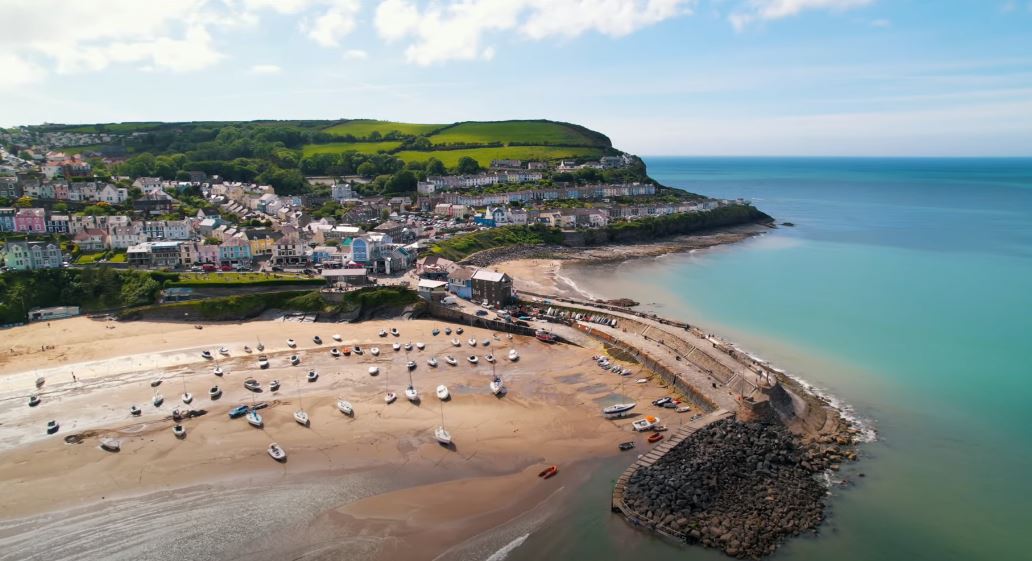 25 Things to Do in New Quay Wales – Your Complete Guide
Nestled along the Cardigan Bay coastline, New Quay is a charming seaside town in West Wales overflowing with beautiful beaches, coastal trails, marine wildlife, cozy pubs, and plenty of fun activities. This quintessential Welsh coastal destination in Ceredigion is the perfect base to explore the rugged beauty and adventures of the west coast of Wales.
Whether you want to go dolphin spotting, relax on sandy shores, sample local seafood, or discover the area's history, culture, and natural splendour – you'll find endless opportunities for creating special memories in New Quay and its surrounding villages and beaches.
From family days out to romantic breaks, New Quay truly offers an incredible variety of attractions and things to do for every interest and age. This guide will explore the very best ways to experience this special corner of West Wales from land and sea.
Key Takeaways
New Quay on the Ceredigion coastline offers abundant opportunities for memorable holidays and day trips for all interests and ages. The key takeaways from this guide are:
With its beaches, walks, marine wildlife, and seaside charm, New Quay provides the quintessential Welsh coastal escape
Incredible attractions like dolphin watching, beautiful beaches, boat trips, and historic sites give endless options for fun family days out
Experience the thrill of watersports like surfing, sailing, and kayaking in New Quay
Hike along the spectacular Ceredigion Coast Path for coastal scenery and wildlife
Indulge in delicious local seafood and regional specialties
Attend vibrant events like food, music, and craft festivals
With its diversity of attractions, activities, and natural beauty, New Quay is a stunning destination for holidays and day trips along the West Wales coast.
Top Attractions in New Quay Wales
1. Relax and Enjoy Harbour Beach
Harbour Beach is the main beach in the heart of New Quay. With its beautiful golden sands and crystal clear waters, it's the perfect place to relax, sunbathe and enjoy the seaside atmosphere.
The beach is lifeguard patrolled during summer, making it ideal for family swimming and paddling. Or try your hand at watersports like surfing and kayaking – equipment hire and lessons are available from the local providers.
When you need a break from the water, take a scenic stroll along the pier and harbour, stopping to watch the boats and even spot dolphins playing offshore. Enjoy some traditional British fish and chips or ice cream from the nearby cafes and restaurants.
With beautiful sunsets, Harbour Beach is also ideal for a romantic evening walk. It's easy to while away many delightful hours on this family-friendly beach.
2. Watch Dolphins at the Marine Wildlife Centre
Get up close with New Quay's famous bottlenose dolphins and learn about the incredible marine life of Cardigan Bay at the Marine Wildlife Centre. Knowledgeable guides will take you on coastal wildlife adventures to find pods of dolphins, porpoises, seals, and seabirds around New Quay using marine spotting scopes.
In summer, you can join a wildlife boat trip for memorable dolphin watching and almost guaranteed sightings of acrobatic dolphins surfing alongside the boat. The Centre documents and protects the Bay's marine wildlife through education, conservation, and research programs.
Inside the centre, interactive exhibits and talks teach you all about the area's rich biodiversity. For an unforgettable, fun experience discovering New Quay's amazing marine wildlife, the Marine Wildlife Centre is a must-visit.
3. Visit the New Quay Honey Farm
For a taste of Welsh countryside charm, visit the New Quay Honey Farm. This fascinating farm produces multiple delicious honeys from their own bees. Learn about the important process of beekeeping through exhibits, demonstrations, and tasting the different kinds of honey, like orange blossom and Welsh wildflower honey.
The farm also makes honey fudge, mead, beeswax products, and candles. There is a nature trail around the picturesque farmland where you may spot wildlife like red kites and rabbits.
Kids will love meeting and feeding the farm animals and playing in the indoor playbarn. With a farm shop selling their honey products and Welsh gifts, the New Quay Honey Farm makes for a wonderful family day out getting back to nature while sampling the sweet local produce.
4. Take a boat trip
One of the best ways to fully experience New Quay's beautiful shoreline and marine wildlife is to take a boat trip into the waters of Cardigan Bay. Various cruise operators offer wildlife spotting trips, fishing excursions, and tours around the dramatic coastal scenery.
Join a dolphin-watching trip to get incredible views of acrobatic bottlenose dolphins swimming and jumping beside the boat. You'll also likely spot grey seals sunning themselves on floating rafts. Some cruises head out to spot puffins and other seabirds around Cardigan Island.
Deep sea fishing trips allow you to try catching mackerel, pollock, or bass under the guidance of experienced skippers. For breathtaking views of New Quay's beaches and coves, take a scenic coastal cruise travelling past caves, arches, and blowholes while learning about the area's history.
With knowledgeable local skippers, New Quay boat trips offer the chance to explore this stunning coastline from a new perspective.
5. Explore Aberaeron South Beach
Just 7 miles south of New Quay lies the picturesque harbour town of Aberaeron, home to the Blue Flag awarded South Beach. This long, sandy beach overlooking Cardigan Bay is perfect for swimming, building sandcastles, beach games, and walks along the coastline.
With lifeguards on duty in summer, it is very family-friendly. South Beach is also ideal for wildlife watching – keep an eye out for dolphins and seals offshore. Stroll along the vibrant harbour lined with brightly painted Georgian houses and stop for a drink or meal at one of the cafes, pubs, or restaurants.
Wander through the small streets browsing the unique, independent shops showcasing Welsh arts, crafts, and produce. With its tranquil sandy beach, colourful harbour, and excellent local amenities, Aberaeron makes for a wonderful day trip from New Quay to enjoy the charm of this coastal town.
6. Visit Llanerchaeron
Step back in time with a visit to Llanerchaeron, an elegant Georgian villa set within a stunning 600-acre estate near New Quay. This National Trust property was built in 1795 and is beautifully preserved with period furniture and decor.
Wander through the ornamental gardens, parkland, productive vegetable gardens and restored dairy. Learn about the history of the Lewis family who owned the estate for over two centuries.
The surrounding estate has miles of walking trails through diverse landscapes like farmland, riverside, ponds, and woodland. Look out for red squirrels, otters, bats, and birdlife like woodpeckers and herons.
With its manor house, gardens, countryside walks, and insight into Georgian gentry life, Llanerchaeron provides a wonderful day out exploring Welsh history and nature.
7. Relax at Llangrannog Beach
Just 7 miles south of New Quay is the breathtaking Blue Flag beach of Llangrannog – perfect for a relaxing beach day. This sheltered sandy cove is great for swimming, surfing, bodyboarding, and sunbathing.
When the tide is out, take the kids rockpooling in the many rockpools amongst the rocks and cliffs. There are fantastic walks in both directions along the cliff tops of the Ceredigion Coast Path, with one path leading to the striking headland of Penbryn with its old lighthouse remains.
Llangrannog has a lovely seaside village feel with quaint streets lined with independent shops, art galleries, pubs, and cafes. Refuel after your beach day with a pint and traditional Welsh cawl stew or fresh seafood at The Pentre Arms.
With its stunning setting, family-friendly waters, and charming village, Llangrannog offers a perfect beach escape.
8. Enjoy Tresaith Beach
Just north of New Quay lies the picturesque seaside village of Tresaith, home to a stunning sweeping sandy beach surrounded by rocky cliffs and crystal clear waters. Tresaith Beach is a wonderful place to spend a summer's day swimming, surfing, building sandcastles, and beachcombing along the shore.
At low tide, explore the many rock pools and caves revealed amongst the rocks. The vibrant colours of the wildflowers growing along the cliffs are spectacular in spring and summer.
Look out too for seals bobbing offshore. After your beach adventures, enjoy homecooked meals and local ales at The Ship Inn which overlooks the sands. The sweeping views of Cardigan Bay from Tresaith Beach provide a beautiful backdrop for a day of family seaside fun.
9. Explore Aberporth Beach
Aberporth Beach is a delightful Blue Flag awarded beach nestled on the Ceredigion coastline 3 miles from New Quay. Its generous curve of golden sand and grassy dunes make it perfect for sandcastle building, ball games, picnicking, and kite flying.
The shallow sheltered waters are ideal for young families to paddle and swim. Keen walkers can hike along the Wales Coast Path in either direction taking in dramatic seascapes.
Watch out for the pods of dolphins and grey seals that frequently visit the bay. Aberporth Village offers a lovely beachfront pub in The Ship Inn, as well as cafes, a convenience store, and places to stay. With plenty of sand, safe swimming, and an attractive seaside village, Aberporth Beach makes for a great day out for families.
10. Visit Fantasy Farm Park
Fantasy Farm Park near New Quay provides a fantastic family day out. Children will love meeting and feeding the farm animals, including pigs, sheep, llamas, rabbits, and more.
Enjoy tractor rides, crazy golf, pedal go-karts, and the Corn Cob Climbing frame. Indoors, kids can burn energy in the soft play area. Families can also book pony rides along the scenic beach trail, have a tractor-drawn trailer ride through the farm, or book an educational experience like meeting newborn lambs in springtime.
With picnic areas and a cafe onsite serving refreshments, you're bound to have a fun-filled family day on the farm.
11. Experience Krazy Horses
For horse riding adventures in a spectacular coastal setting, visit Krazy Horses in New Quay. Experienced instructors offer beach rides along New Quay Harbour Beach and through the cliff-top trails.
Children can enjoy pony rides tailored to their abilities, as well as horse care sessions like grooming and feeding. For the ultimate experience, book the two-hour Cardigan Bay Beach and Trail Ride to ride through the shallow waters of the bay and along the coastal grasslands.
Krazy Horses caters to all levels of experience and provides a memorable way to explore New Quay's breathtaking seaside landscapes on horseback.
12. Relax at Mwnt Beach
Just south of New Quay lies the secluded National Trust beach of Mwnt, surrounded by rugged cliffs. At high tide, the beach is pebbly, while at low tide it reveals expanses of sand perfect for swimming, sandcastle building, and beach games.
Follow the steps down the cliff to the secretive cove which feels like a real escape from the world above. From the beach, there are magnificent views across Cardigan Bay – keep an eye out for dolphins! After your beach visit, stop by the atmospheric thatched roof of Mwnt Church, parts of which date back to the 14th century.
With its sense of remoteness, sweeping bay views, and tranquil setting beside an ancient church, Mwnt Beach offers a truly special beach experience.
13. Enjoy Poppit Sands
Just north of New Quay, Poppit Sands is a vast expanse of beach with golden sands and dunes stretching out to meet the sea. Its size makes it perfect for seaside walks, flying kites, beach games, and picnicking.
When the tide goes out, there is plenty of space to explore the rock pools and caves. The sea views towards New Quay are spectacular. Parking and amenities are available in the nearby village of St Dogmaels.
Next to Poppit Sands is the mouth of the River Teifi which forms a peaceful nature reserve – look for otters, birds, and seals. The Pembrokeshire Coast Path also runs alongside the dunes. With plenty of sand and beautiful scenery, Poppit Sands is ideal for a classic family beach day.
14. Explore Cardigan Island Coastal Farm Park
Fun adventures await at Cardigan Island Coastal Farm Park located just south of New Quay. Children will love meeting and feeding the sheep, pigs, goats, and other friendly farm animals.
There is an enormous indoor play barn with slides, swings, trampolines, and ride-ons. Outside, families can enjoy pedal go-karts, jumping pillows, zip wires, and nature trails.
Join a tractor ride through the farm and along the coast. Guided pony rides take you along Poppit Sands beach. With coffee shops and gift stores onsite, it caters well for family days out.
The farm park also offers holiday cottage accommodation.
15. Visit Mwldan
For a taste of local arts, theatre, and cinema, visit Mwldan in Cardigan – just 7 miles from New Quay. This vibrant venue has a packed calendar of live music, comedy, theatre, dance, and family shows in its modern theatre auditorium and studios.
There are also regular art exhibitions in the three galleries along with workshops. The 3-screen cinema shows all the latest film releases. The cafe serves fresh, locally sourced meals and snacks to enjoy before a show.
With fun creative events, films, and dining, Mwldan is a lively hub for culture and entertainment on the Ceredigion coast.
16. Experience Adventure Beyond
Adventure Beyond offers exciting outdoor activities and experiences in stunning locations around New Quay. Join a coasteering session to jump off cliffs, swim in cave pools, and scramble over rocks along the rugged shoreline.
An underground adventure takes you caving, climbing, and abseiling in an old mine. Try out gorge walking, kayaking, archery, and bushcraft survival skills.
Young children can enjoy challenges like the Mud Run or Forest Survivor. Experienced guides ensure fun times and safety. For unforgettable adventures exploring the coastal landscapes, book with Adventure Beyond in New Quay.
17. Explore Cardigan Castle
Step back in time at Cardigan Castle located in the town of Cardigan, just 7 miles from New Quay. Founded in 1093, the site has been magnificently restored. Inside, the Georgian Gothic Mansion House hosts interactive exhibits on the castle's history and local legends.
Climb the Norman Keep for panoramic views. Events like medieval reenactments bring the castle to life. The surrounding grounds contain areas perfect for a picnic like the Cherry Orchard, walled garden, and meadows.
The castle tearooms serve delicious cakes and light meals. For a family day out discovering Welsh heritage, Cardigan Castle is a must-visit.
Walking Trails and Outdoor Activities in New Quay, Wales
18. Discover the Ceredigion Coast Path
For breathtaking coastal scenery, discover the Ceredigion Coast Path stretching 42 miles along the Cardigan Bay shoreline. Sections of the path connect New Quay with neighbouring seaside villages and beaches.
Head south to the stunning coves of Cwmtydu and Llangrannog, or north to Aberporth and Tresaith's sandy bays. Inland, the trail also passes through peaceful countryside and villages. Along the way, admire dramatic cliffs, secluded coves, wildflower meadows, farmland, and woodland.
Look out for dolphins, seals, and seabirds. With its variety of landscapes and wildlife, hiking a section of the Ceredigion Coast Path makes for a scenic and rejuvenating day out surrounded by the natural beauty of the Welsh coastline.
19. Explore local trails around New Quay
From New Quay, there are some beautiful local walking trails to explore through seaside landscapes. For coastal views, head to New Quay Head where seals often rest on the rocks below the old ruined hospital.
The New Quay Nature Trail forms a 1.5-mile circular walk through coastal grassland and heath looking out for birds and other wildlife. For ancient history, walk to Castell Newydd Iron Age Hill Fort above the town.
The rock plateau here offers panoramic views across Cardigan Bay. Inland, Cwm Soden provides a peaceful valley walk along the River Gilfach and through a nature reserve blooming with wildflowers in spring. With this diversity of landscapes so close by, New Quay is a wonderful base for walking.
Tips for Walkers in New Quay
Wear sturdy footwear and take layers to be prepared for changeable coastal weather
Bring a brimmed hat, sunscreen, and plenty of water in warmer months
Pack binoculars for spotting dolphins, seals and seabirds
Study tide times if walking along the coast – some areas are cut off at high tide
Always keep dogs under close control – some areas have grazing livestock
Follow footpath signs carefully and leave gates as you find them
Respect private property and nature by not littering, disturbing wildlife, or picking flowers
Check walk lengths and allow plenty of time so you are not caught out by the tides or darkness
Share your experiences on social media #newquaywaleswalks
By following these tips, you're sure to safely enjoy the diverse landscapes and wildlife around New Quay on foot.
Water Sports and Fishing in New Quay, Wales
20. Experience Water Sports in New Quay
With its beautiful stretches of sandy beach and sparkling blue seas, New Quay offers the perfect conditions for exciting watersports. Popular activities include:
Surfing – Ride the waves at Harbour Beach or Llangrannog. Surf hire and lessons available.
Kayaking – Explore the rocky coves and coastal caves around New Quay by kayak. Guided tours are available.
Sailing – Feel the sea breeze in your hair sailing a dinghy or yacht around Cardigan Bay.
Windsurfing – Harness the winds for an exhilarating ride across the bay's waters.
Stand-up paddleboarding – Paddle around the harbour or coast on a stand-up paddleboard for fun fitness.
Swimming – Take a dip in the refreshing Celtic Sea at one of New Quay's beautiful beaches.
With companies in New Quay offering equipment rental, courses, and tours, getting out on the inviting waters is easy. Experience the thrill of watersports along this stunning stretch of Welsh coastline.
21. Enjoy fishing trips in New Quay
New Quay is a fantastic base for deep-sea fishing trips in Cardigan Bay to catch bass, pollock, ling, conger eels, and more. The food-rich waters draw fish like mackerel, making successful catches almost guaranteed.
Exciting shark fishing trips are also available out in the bay, where you could hook a tope, smoothhound, or spurdog shark. Onboard experienced local skippers share knowledge, provide all equipment, and prepare your catch ready to take home.
Inshore, there are some excellent shore fishing marks around New Quay's beaches and harbour to try catching flounder or mullet. With boat trips catering from novices to experienced anglers, New Quay offers superb fishing opportunities in stunning coastal surroundings.
Local Festivals and Culinary Delights in New Quay, Wales
22. Attend the New Quay Music Festival
Every August, New Quay hosts its annual Music Festival celebrating local musical talent with rock, pop, classical, and folk performances across town. On Fridays, the streets come alive with a vibrant street carnival parade with music, dance, and circus skills.
Throughout the weekend on various harbourside stages, both well-known and up-and-coming Welsh musicians entertain lively crowds. Visitors can enjoy fairground rides, craft stalls, food stands, and a bustling festival atmosphere by the sea.
To experience New Quay's vibrant creative community and picturesque coastal setting, a visit during the Music Festival is a must.
23. Visit the Cardigan River and Food Festival
Each year in early November, Cardigan hosts a weekend celebrating delicious local food, drink, and crafts. Farmers' markets and food stalls offer culinary delights like smoked salmon, cheeses, homebaked goods, chocolates, preserves, and award-winning ales.
Watch cookery demonstrations from top chefs and learn new skills at foodie workshops. Browse craft stalls showcasing the work of local artisans. With live music and children's activities too, it's a fabulous family day out. Don't miss the exciting duck derby as hundreds of yellow rubber ducks race along the River Teifi!
24. Experience the Tresaith Regatta and Beach Party
Tresaith's popular Regatta and Beach Party takes place on the nearest Saturday to the August Bank Holiday. This fun community event starts with a raft race in the sea where homemade rafts battle it out.
On the beach, enjoy live music, kids' rides, stalls, and delicious street food and ice cream. People dress up in fancy dress for the sandcastle competition.
In the evening, the beach party features a live band and fireworks over the sea. It's a wonderful way to experience the friendly community spirit of the Welsh coast.
25. Indulge in Culinary Delights in New Quay
New Quay offers delicious dining opportunities to indulge in fresh local cuisine. Tuck into hearty breakfasts, traditional pub meals, classic fish and chips, or fine dining seafood at the many cafes and restaurants. Sample Welsh specialties like laverbread, cockles, Welsh cakes, and lamb dishes. The seafood is a must – try crab, lobster, mussels, and New Quay's acclaimed mackerel. Visit local farm shops and markets to buy artisan products, cheeses, and baked goods. With its bountiful coastline and quality local produce, New Quay provides a treat for food lovers seeking Welsh flavours.
Conclusion – Things to Do in New Quay Wales
With its postcard-perfect beaches, charming seaside towns, breathtaking landscapes, and abundance of activities, New Quay on the Ceredigion coast offers an incredible variety of experiences and adventures.
This guide has highlighted just some of the top attractions and things to do in New Quay, Wales:
Immerse yourself in marine wildlife spotting boat trips and the coastal scenery along the Ceredigion Coast Path
Relax on the beautiful beaches around New Quay and neighbouring villages
Experience adrenaline-pumping watersports like surfing and windsurfing
Discover the area's history and culture at sites like Cardigan Castle
Attend vibrant festivals showcasing Welsh music, food and crafts
Indulge in fresh local seafood and regional delicacies
With so many ways to create special memories, New Quay provides the perfect destination for an unforgettable holiday or weekend break on the Welsh coast.
FAQs about Visiting New Quay, Wales
Where is New Quay located?
New Quay is located on the west coast of Wales in the county of Ceredigion, within the Cardigan Bay area of outstanding natural beauty. It sits around 7 miles north of Cardigan and 25 miles south of Aberystwyth.
How do I get to New Quay?
New Quay is easily accessible by road, with the town located just off the A487. There are regular bus services to New Quay from Cardigan and Aberystwyth. The nearest train station is Aberystwyth, which has direct trains from cities across Wales and England.
When is the best time to visit New Quay?
New Quay offers plenty to see and do all year round. Summer is peak season with more amenities open and the warmest weather for enjoying the beaches. Spring and autumn offer mild weather ideal for coastal walking. Winter brings stormy seas and cosy pubs.
What is there to do in New Quay?
Top attractions include dolphin watching, beaches, walking trails, watersports, fishing trips, attractions like New Quay Honey Farm, horse riding, golf, heritage sites, festivals, and indulging in seafood cuisine. There are activities to suit all ages and interests.
What are the beaches like in New Quay?
New Quay boasts beautiful sandy beaches like Harbour Beach, as well as stunning beaches in nearby villages like Aberaeron and Llangrannog. Many have won Blue Flag awards and provide ideal family-friendly swimming and watersports.
Is New Quay good for families?
Yes, with its beaches, marine wildlife, family attractions, and outdoor activities, New Quay offers plenty to keep kids entertained. Many cafes and restaurants are family-friendly too.
What accommodation options are there?
Options range from hotels, guest houses, holiday cottages, caravan parks, and campsites. The town gets busy in peak season so advance booking is recommended.
Is New Quay dog-friendly?
Many accommodations allow dogs and there are dog-friendly beaches. Always check policies and keep dogs under control, especially around livestock.
Is there parking in New Quay?
There are public parking areas in New Quay. The main ones are located at Harbour Beach, New Quay Honey Farm and beside the Cardigan Bay Marine Wildlife Centre. Charges apply during high season.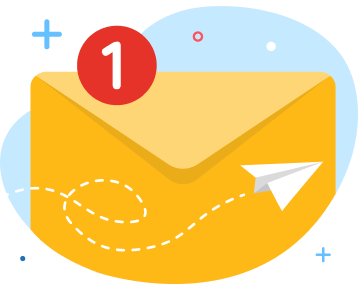 news via inbox
Nulla turp dis cursus. Integer liberos  euismod pretium faucibua