12 Things To Do In Manukau To Make Your Vacation Here Unforgettable
Are you planning a visit to Manukau and wondering how to make the most of your trip? Located within the bustling cityscape of Auckland, New Zealand, Manukau is teeming with attractions and activities for every wanderluster.
This blog post has curated 12 things to do in Manukau that are must-do activities places in this vibrant city. Get immersed in the town's rich history, tantalizing cuisine, vibrant outdoor adventure scene, and more. Stay tuned because an unforgettable journey awaits!
Main Points:

Manukau offers a range of top attractions, including Rainbow's End Theme Park for thrilling rides and entertainment, Ayrlies Garden & Wetlands for serene beauty, and Ambury Park for outdoor recreation and farm animals.
The Mangere Arts Centre – Nga Tohu o Uenuku celebrates Maori and Pacific art, while Manukau Square provides a vibrant public space with greenery and cultural displays.
Annual events like the Pasifika Festival Auckland celebrate Pacific Island cultures, the Vodafone Event Centre hosts various cultural events throughout the year, and the Auckland Botanic Gardens offer a peaceful escape with themed gardens.
Outdoor enthusiasts can explore Mangere Mountain for stunning views, visit Otuataua Stonefields to learn about Polynesian settlers' history, experience thrills at Vector Wero Whitewater Park's white water rafting courses, or enjoy Manukau Harbour's recreational activities.
Top Attractions in Manukau
Manukau boasts a range of top attractions that will captivate visitors, including:
the thrilling Rainbow's End Theme Park
the serene and picturesque Ayrlies Garden & Wetlands
the expansive Ambury Park with its beautiful farm animals
the vibrant Mangere Arts Centre – Nga Tohu o Uenuku showcasing Maori and Pacific art, and
the bustling Manukau Square offering shopping and entertainment.
1. Rainbow's End Theme Park
Rainbow's End Theme Park, located in Manukau Ward of Auckland, New Zealand, is a must-visit entertainment hub for both families and thrill-seekers. Spanning 9 hectares (22 acres), this amusement park offers over 20 diverse rides and attractions that cater to various age groups.
Kids can have fun in Kidz Kingdom designed specifically for children aged under 8 years. For those who love an adrenaline rush, Stratosfear and Fearfall are among the top attractions at the park.
Conveniently placed near Vodafone Events Centre and Vector Wero Whitewater Park, Rainbow's End is also within walking distance from local accommodations like Manukau Motor Lodge. It serves as an exceptional diversion worth adding to any travel itinerary when exploring city life or attending events in the area.
2. Ayrlies Garden & Wetlands
Ayrlies Garden & Wetlands, an iconic haven nestled within Manukau, Auckland, has been mesmerizing visitors since its inception in 1982. As one of New Zealand's most cherished gardens, Ayrlies flaunts expansive lawns and informal landscapes that create a serene atmosphere.
The beauty of this renowned attraction goes beyond the ordinary with various themed sectors like the Camellia Garden and Conifer Garden. Here you'll find a rich tapestry of flora that mirrors the splendor and diversity inherent to NZ.
The Gondwana Arboretum underscores our planet's prehistoric era while the Magnolia Garden bewitches with its vibrant blossoms. The garden is more than just a lush retreat; it also serves as your gateway to exploring East Auckland's natural charm – all truly embodying what Manukau city offers for those seeking relaxation amidst lush vistas!
To extend your exploration further, consider venturing towards nearby attractions such as Glenfern Sanctuary or even embark on an exciting Auckland Whale & Dolphin Tour for unique seaside adventures!
3. Ambury Park
Nestled in the Manukau district, Ambury Park boasts a captivating blend of natural allure and amiable farm animals, setting it apart as a top attraction in the city. This scenic regional park serves as an iconic link to New Zealand's rich volcanic history with its ash-encrusted lava trails and stone embankments.
A hub for outdoor recreation, it offers ample opportunities for walking and birdwatching while basking in stunning harbor views. If you're keen to explore NZ attractions that combine interaction with nature and wildlife without breaking the bank, this is your go-to destination offering tranquil experiences amidst workday hustles.
Its prime location near Mangere Bridge makes it easily accessible with adequate parking facilities further enhancing visitor convenience.
4. Mangere Arts Centre – Nga Tohu o Uenuku
The Mangere Arts Centre – Nga Tohu o Uenuku is a cultural hub located in the vibrant suburb of Māngere, Auckland. Owned and operated by Auckland Council, it showcases the rich heritage and creative talents of Māori and Pasifika artists.
This purpose-built complex features a captivating waterfront view and offers visitors an opportunity to immerse themselves in the diverse visual and performing arts scene unique to Māngere.
With various events, exhibitions, and performances taking place throughout the year, the centre is well worth a visit for anyone interested in experiencing Auckland's vibrant arts community.
5. Manukau Square
Manukau Square is a vibrant and bustling hub in the heart of Manukau City, offering visitors a variety of experiences. This open public space is perfect for relaxation or simply soaking up the lively atmosphere.
The square features lush greenery, comfortable seating areas, and stunning visual displays that showcase the cultural diversity of the area. It's a great spot to meet friends, enjoy a picnic, or take part in community events that regularly occur here.
With its central location and welcoming ambience, Manukau Square should definitely be on your list of must-visit places in Manukau City.
Annual Events and Festivals in Manukau
6. Pasifika Festival Auckland
Pasifika Festival Auckland is an annual celebration of Pacific Island cultures held in Western Springs Reserve, New Zealand. Owned and hosted by Auckland Council, it has become one of the longest-standing cultural festivals in Auckland, with its 31st anniversary taking place in 2023.
This vibrant event draws close to 100,000 visitors over a weekend and is the largest festival in the city. Showcasing the diversity of Pacific Island communities present in Auckland, Pasifika Festival offers a festive atmosphere filled with cultural performances, music, dance, food, arts, and crafts from various Pacific Island nations.
It's a must-visit for anyone looking to immerse themselves in the rich heritage and traditions of the Pacific Islands while enjoying an inclusive celebration that caters to all ages.
7. Vodafone Event Centre
The Vodafone Event Centre in Manukau, Auckland, is a must-visit for anyone seeking entertainment and cultural experiences. This multi-purpose venue offers an impressive indoor arena, theater, and meeting halls for various events throughout the year.
Since its opening in 2005, it has become an iconic attraction in Auckland city. The centre's design reflects the rich diversity of the local community and serves as a platform to showcase its cultural heritage.
From vibrant festivals to empowering women-only nights like the upcoming Vaisakhi celebration, there's always something exciting happening at the Vodafone Event Centre. So whether you're a local or a visitor to Manukau, be sure to check out this hub of entertainment and immerse yourself in the cultural richness it has to offer.
8. Auckland Botanic Gardens
Auckland Botanic Gardens is a stunning 64-hectare botanical garden located in Manurewa, Auckland. With over 10,000 plants from around the world, this green oasis offers visitors a beautiful South Pacific garden experience.
Established in 1974, the gardens have become a popular attraction for both locals and tourists alike. Whether you're interested in exploring themed gardens, native plant collections, or simply taking a leisurely stroll through the rose garden, there's something for everyone here.
The Auckland Botanic Gardens also play host to various annual events and festivals that celebrate nature and promote conservation efforts. Conveniently situated just a short drive from both the city center and airport, these breathtaking gardens provide a peaceful escape from the hustle and bustle of everyday life.
Outdoor Recreation in Manukau
Explore the majestic Mangere Mountain and take in breathtaking panoramic views of the area.
9. Mangere Mountain
Mangere Mountain, also known as Te Pane-o-Mataaho and Te Ara Pueru, is a majestic volcanic cone nestled in the heart of Mangere, Auckland. With its rich Maori history and stunning views, it's a must-visit attraction for outdoor enthusiasts and nature lovers alike.
This dormant volcano offers scenic walks that showcase breathtaking vistas of the surrounding landscapes and the sparkling Manukau Harbour. As you explore this natural wonder, you'll be captivated by its tranquil beauty and unique flora and fauna.
Don't forget your camera to capture the awe-inspiring moments on your journey up Mangere Mountain!
10. Otuataua Stonefields
The Otuataua Stonefields, located in Manukau, New Zealand, is a historic reserve that offers a glimpse into the early Polynesian settlers' adaptation to their new environment. Spanning across 100 hectares, this site holds natural, historical, and archaeological significance.
With its picturesque setting and breathtaking views, it's a must-visit for outdoor enthusiasts. Take a lovely loop walk through the reserve and immerse yourself in the beauty of the surroundings.
Managed by Auckland Council, this site is part of the Mangere Gateway Heritage Area and showcases cultural and historical significance for the local iwi (tribe). Conveniently situated near other attractions like Mangere Mountain and Ambury Park, Otuataua Stonefields provides an opportunity to learn about New Zealand's rich history and heritage while exploring Manukau.
11. Vector Wero Whitewater Park
Located in Manukau, Auckland, Vector Wero Whitewater Park is a thrilling outdoor recreation destination that offers an array of exciting water activities. With two white water rafting courses and 9,000 sqm of crystal clear water, this park is perfect for both thrill-seekers and families.
One of its standout features is the world's first man-made 4.5-meter waterfall, inspired by the famous Okere Falls in the Bay of Plenty. Families can enjoy an adrenaline-fueled white water rafting experience in a safe and controlled environment.
In addition to the heart-pounding fun, visitors can also appreciate the surrounding natural beauty with two rivers and a lake adding to the park's scenic charm. Conveniently located in Manukau, Vector Wero Whitewater Park attracts locals and tourists alike who are seeking unforgettable adventures on Auckland's wild waters.
12. Manukau Harbour
Manukau Harbour is a must-visit attraction in Manukau, Auckland. Covering approximately 340 square kilometers at high tide, it is the larger of Auckland's twin harbours. This vast expanse of water offers various recreational activities and stunning views for visitors to enjoy.
Fishing enthusiasts will be delighted as the harbour is popular among anglers; however, it's important to note that access to the water can be challenging due to limited all-tide boat ramps.
The harbour showcases Auckland's natural coastal environment and serves as an internationally significant feeding and breeding area for migratory birds. History buffs will appreciate its cultural significance to the Māori people, making a visit to Manukau Harbour both educational and visually captivating.
Shopping and Dining in Manukau
Discover a shopper's paradise at Westfield Manukau, where you can find an array of stores to satisfy all your retail needs.
Westfield Manukau is a bustling shopping center located in the heart of Manukau, Auckland. This major retail hub offers a wide range of fashion, entertainment, dining, and wellbeing options for visitors to enjoy.
Whether you're in search of the latest trends or looking for a place to relax and unwind, Westfield Manukau has got you covered. With its new food court featuring an array of delicious cuisines and a state-of-the-art cinema complex, there's something for everyone here.
You'll also find popular restaurants like Maki Mono Restaurant and even familiar fast-food chains like McDonald's within this vibrant shopping destination. For those looking to stay overnight in the area, Ramada Suites by Wyndham Manukau offers comfortable accommodations with a bistro that specializes in local cuisine right on-site.
Recommended Restaurants in Manukau
Volare Restaurant: Known for its fantastic food and perfect ambiance, Volare Restaurant in Manukau is a must-visit for a memorable dining experience.
Porterhouse Grill: If you love oysters and steak, Porterhouse Grill is the place to be. This top-rated restaurant in Manukau offers delicious options that will satisfy your taste buds.
Urban Soul: Situated in Manukau, Urban Soul is an appealing restaurant that caters to different tastes with its wide range of menu options.
Manukau City Centre: Home to some of the best restaurants in the area, the Manukau City Centre provides visitors with a variety of dining choices right at their fingertips.
Surrounding Food Retailers: The Manukau bus station, located in the heart of the city, is surrounded by various food retailers such as Jamaica Blue, U Sushi, and Breaktime Convenience, making it convenient for visitors to grab a quick bite.
EkePanuku Project: The ongoing EkePanuku project focuses on improving the town center in Manukau, including housing projects and community areas. This initiative aims to enhance the overall experience for both Auckland locals and visitors alike.
Auckland Waterfront: Just a short distance away from Manukau, Auckland's waterfront is a popular tourist destination offering stunning views, hotels, shops, and plenty of dining options to explore.
Hungry Buffet & More: If you're looking for a satisfying meal in South Auckland, consider options like Hungry Buffet that offers an array of culinary delights.
Ramada Manukau Restaurant: The Ramada Manukau hotel features its own restaurant where guests can indulge in delectable dishes without having to venture far.
Lone Star & Steak Houses: Craving a juicy steak? Look no further than Lone Star and other local steak houses in Manukau and the surrounding South Auckland area.
The Good Home in Takanini: Customers have given positive reviews to The Good Home in Takanini, making it a worthy choice for those seeking a delightful dining experience near Manukau.
Remember to explore these recommended restaurants in Manukau to satisfy your taste buds during your visit.
Local Markets in Manukau
Manukau offers vibrant and colorful local markets that are a must-visit for anyone looking for unique products and a taste of the local culture. Here are some of the top local markets in Manukau:
Manukau Night Market: This bustling night market is a great place to sample a variety of international cuisines, browse through stalls selling clothing, accessories, and crafts, and enjoy live entertainment.
Otara Flea Market: Known for its Pacific Island influence, this market is a vibrant hub of activity with stalls offering fresh produce, clothing, jewellery, traditional crafts, and delicious food.
Pukekohe Farmers' Market: Located just outside Manukau, this farmers' market showcases the best locally sourced produce including fruits, vegetables, artisan breads, homemade preserves, and more. It's the perfect place to stock up on fresh ingredients or indulge in delectable treats.
Māngere Bridge Village Market: Set against the backdrop of beautiful Manukau Harbour, this community market features a range of unique craft stalls offering handmade jewellery, artwork, clothing items, and more. There are also food stalls serving up tasty treats from different cultures.
Howick Village Market: Located in the historic Howick village area of Manukau City, this market offers a mix of fresh produce, gourmet foods like cheese and chocolates. You can also find an array of arts and crafts made by local artisans.
Unique Shopping Experiences in Manukau
Manukau Mall offers a wide range of unique shopping experiences, making it a must-visit destination for avid shoppers.
The mall boasts a mix of local and international brands, allowing visitors to discover new and exciting products they won't find elsewhere.
From boutique fashion stores to specialty shops that cater to niche interests, Manukau Mall has something for everyone's taste and preferences.
Visitors can explore the vibrant Pasifika Market within the mall, where they can find Pacific-inspired clothing, accessories, and crafts.
For those interested in Maori culture, there are shops offering traditional Maori arts and crafts, providing an authentic cultural experience.
Food lovers will enjoy the market – style food court at Manukau Mall, offering diverse cuisines from around the world.
In addition to mainstream retailers, the mall also houses independent boutiques and local artisans' stalls, offering unique and handmade products.
Adventurous shoppers can discover hidden gems at Manukau Mall's pop-up stores and temporary markets, featuring up-and-coming designers and artists.
The mall also hosts regular events such as fashion shows and product launches, creating an exciting atmosphere for shoppers to experience.
With its convenient location near other shopping centers like Manukau Westfield, visitors can easily combine their unique shopping experiences in Manukau with more mainstream retail options.
Things To Do In Manukau – Final Thoughts
In conclusion, Manukau offers a diverse range of attractions and activities for visitors to enjoy. From thrilling adventures at Rainbow's End Theme Park to exploring the serene beauty of Ayrlies Garden & Wetlands, there is something for everyone in this stunning city.
Whether you're interested in history, nature, or culture, Manukau has it all. So pack your bags and get ready to embark on an unforgettable adventure in this vibrant destination in Auckland, New Zealand
FAQs
1. What are the top attractions in Manukau?
Some of the top attractions in Manukau include the Auckland Botanic Gardens, Rainbow's End theme park, Stardome Observatory & Planetarium, and Westfield Manukau City shopping center.
2. Are there any outdoor activities to do in Manukau?
Yes, there are plenty of outdoor activities to enjoy in Manukau. You can go hiking at the Totara Park or Mangere Mountain volcanic cone, have a picnic at Barry Curtis Park, or explore the beautiful beaches along the New Zealand coastline.
3. Where can I find delicious food in Manukau?
Manukau offers a wide range of dining options for all tastes and budgets. You can try local cuisine at restaurants like Satya South Indian Restaurant or The Urban Soul Cafe. For international flavors, visit Town Centre Eatery for Asian fusion dishes or Bella Mia Pizza Bar for authentic Italian pizza.
4. Are there any cultural attractions to visit in Manukau?
Absolutely! In Manukau, you can immerse yourself in Maori culture by visiting Te Hokinga Mai – Auckland War Memorial Museum where you will learn about New Zealand's history and indigenous heritage. Additionally, you can explore contemporary art at Nathan Homestead or catch a show at Hawkins Theatre.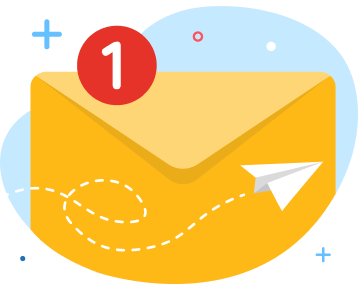 news via inbox
Nulla turp dis cursus. Integer liberos  euismod pretium faucibua