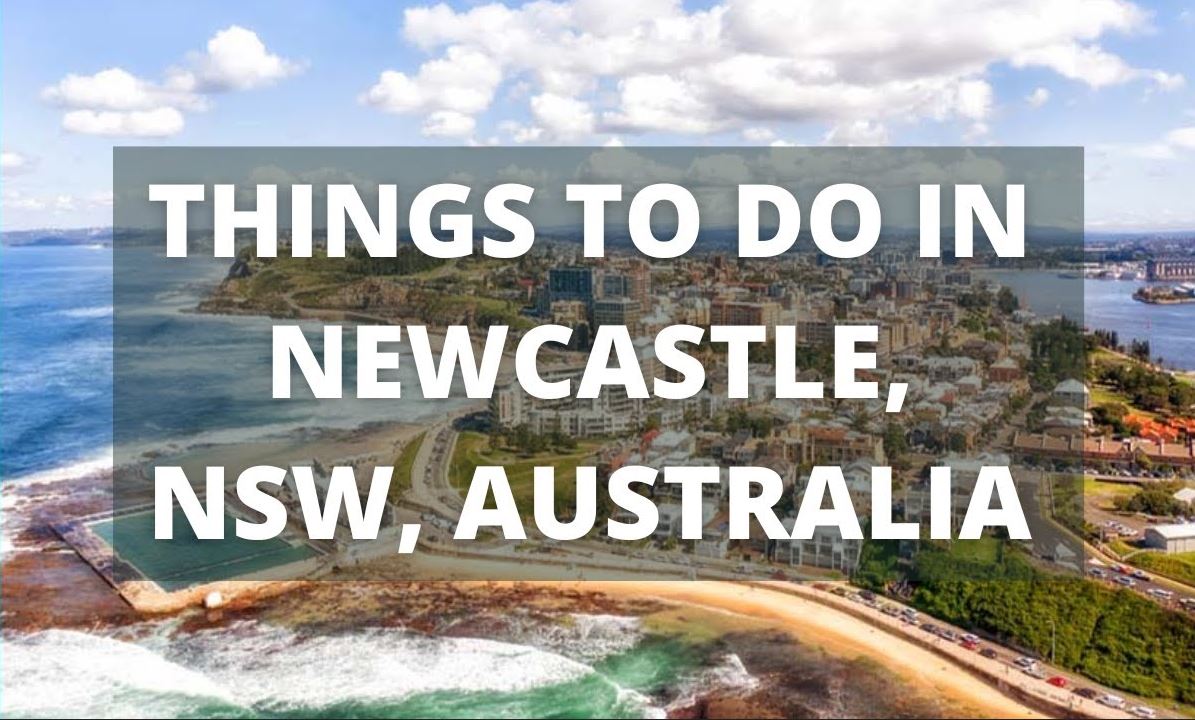 37 Best Things To Do In Newcastle Australia (2023) – Must-Do Activities, Sites And More
Newcastle is a vibrant and exciting city located in the Hunter Region of New South Wales, Australia. It is a popular tourist destination, thanks to its beautiful beaches, stunning scenery, and rich history.
There are endless things to do in Newcastle Australia, no matter what your interests are. Whether you enjoy exploring historical sites, hiking and biking in the bush, or simply relaxing on the beach, you're sure to find something to keep you entertained.
Personally, one of the unmissable things to do in New South Wales is sandboarding in Newcastle for adventure enthusiasts.
In 2023, there are even more things to do in Newcastle than ever before. Here are just a few of the highlights:
Visit the Newcastle Museum to learn about the city's history.
Hike or bike the Newcastle Coast Walk, a 13-kilometer trail that takes you past some of the city's most beautiful beaches.
Visit the Hunter Valley wine region, just a short drive from Newcastle.
See a show at the Civic Theatre, one of Australia's premier performing arts venues.
Attend the Newcastle Festival, a 10-day arts festival that takes place in September.
No matter what you're looking for in a vacation, you're sure to find it in Newcastle in 2023. So start planning your trip today!
Key Takeaways
Newcastle, Australia offers a variety of activities and attractions for visitors in 2023, from exploring historic landmarks like Nobbys Lighthouse and Fort Scratchley to enjoying the stunning beaches such as Merewether Beach and Nobbys Beach.
The Bathers Way Coastal Walk is a must-do activity, offering picturesque views along a scenic route that spans approximately 6km and links Merewether Ocean Baths with Nobbys Beach.
Adventure enthusiasts should not miss the opportunity to visit Stockton Sand Dunes, where they can enjoy sandboarding down the expansive coastal dune system or explore other activities like quad biking, camel riding, or hiking.
Top Things to Do in Newcastle, Australia in 2023
1. Nobbys Lighthouse
Gazing out over the vibrant city of Newcastle, Nobbys Lighthouse stands as a significant beacon that encapsulates the area's maritime history. Established in 1854, it remains an active lighthouse and one of Australia's earliest surviving examples on its east coast.
It's nestled atop the picturesque Nobbys Headland and is closely associated with distinguished colonial architects and engineers. Known for more than just its guiding light to vessels entering Hunter River, this historic landmark commands attention with breathtaking views of both land and sea.
Notably popular among photography enthusiasts, each snapshot taken mirrors the beauty inherent in this must-visit attraction you'll find right at Nobbys Beach – truly one of Newcastle's top attractions shining bright for over 150 years.
2. Newcastle Breakwall
Experience the charm of Australia's coastal beauty at Newcastle Breakwall. Positioned along the stunning coast, this iconic attraction offers visitors a picturesque stroll highlighted by breathtaking views of the coastline and diverse marine life.
Built to shield the harbor, it now ranks as one of Newcastle's top attractions, alluring not just for its function but also for its recreational draw. Visitors adore lounging here while savoring refreshing ocean breezes and participating in an array of beach activities and water sports.
The proximity to Nobbys Lighthouse, another famous landmark, allows you to explore more without having to travel far. Rich with history as well -thanks to nearby Fort Scratchley- your visit is bound to be both fun-filled and insightful.
Undeniably, no trip to Newcastle is complete without experiencing this unique perspective on city's natural allure!
3. Bathers Way Coastal Walk
Start your adventure at the Bathers Way Coastal Walk, a scenic route that stretches approximately 6km. It's a part of the Great North Walk and weaves from Merewether Ocean Baths all the way to Sydney.
Appreciate picturesque views as you explore this premier coastal walk in New South Wales that links Merewether Ocean Baths with Nobbys Beach.
Swing by notable attractions along Bathers Way such as Dixon Park Beach, Bar Beach, and Newcastle Memorial Walk. Each step brings you closer to unravelling Newcastle's beauty through its stunning beaches.
Make sure not to miss this restorative experience in 2023 as it is a must-visit attraction for anyone exploring things to do around the city of Newcastle.
4. The Bogey Hole
If you're seeking a quintessential Newcastle experience, the Bogey Hole should top your list. This heritage-listed sea bath, also known as the Commandant's baths, is believed to be Australia's oldest.
In 1819, convicts painstakingly carved this natural swimming pool out of sandstone for Major James Morriset's private use. Now open to the public and nestled at the bottom of King Edward Park along the city's scenic coastline—it's easily accessible by foot from Newcastle Beach.
Beyond offering a unique spot for cooling off, it provides an Instagram-worthy vista that makes every visitor a photographer! It commands stunning views with its rock pool glistening against an expansive ocean backdrop—a sight that dramatizes both nature and Newcastle's history in one frame.
Be mindful about safety while enjoying its refreshing waters and embracing this memorable slice of New South Wales' past life—savouring what locals regard as one of the best things to see in beautiful Newcastle.
5. King Edward Park
King Edward Park in Newcastle, Australia, is a popular destination for locals and tourists alike. Established as a recreation reserve in 1863, this picturesque park offers stunning views of the ocean and a range of activities for visitors to enjoy.
Whether you're looking to relax in the shade of its trees, have a picnic on its lush grassy areas, or explore the fascinating history of the area, King Edward Park has something for everyone.
Don't miss the opportunity to visit The Obelisk, originally built as a navigational marker and now an iconic landmark within the park. With its rich history and beautiful surroundings, King Edward Park is definitely worth a visit when exploring Newcastle in 2023.
6. Newcastle Beaches
Newcastle is blessed with a collection of stunning beaches that offer something for everyone. From the popular Newcastle Beach, which is conveniently located near the city center and offers excellent surf conditions, to the more relaxed and less crowded Dixon Park Beach, there's a beach to suit all preferences.
For those looking to explore sea caves and rock formations, Caves Beach is a must-visit. And if you're in search of a tranquil spot away from the crowds, Horseshoe Beach and Dudley Beach are perfect choices.
With their pristine sand and crystal-clear waters, Newcastle's beaches are undoubtedly among the best in Australia. So grab your sunscreen and towel, dive into the ocean water or simply relax on the shore – either way, you'll be in for an unforgettable beach experience when visiting Newcastle.
7. Newcastle Ocean Baths
Newcastle Ocean Baths is a popular swimming spot located in Newcastle, Australia. Offering a protected pool for swimming in the ocean water, it provides a safe and enjoyable experience for visitors of all ages.
The baths have been serving locals and tourists since 1922, making them an iconic landmark in the city. If you're looking to cool off on a hot day or simply relax by the water, Newcastle Ocean Baths is definitely worth a visit.
Don't forget your swimsuit and towel!
8. Glenrock State Conservation Area
Located just 5km from Newcastle, Glenrock State Conservation Area is a hidden gem that offers a range of recreational activities for nature lovers and adventure enthusiasts alike. This pristine conservation area is known for its excellent mountain biking trails, providing thrill-seekers with an exhilarating experience amidst stunning natural surroundings.
With beautiful beaches and picturesque rainforests, Glenrock State Conservation Area offers visitors the opportunity to relax and immerse themselves in the tranquil beauty of the area.
Whether it's walking through enchanting rainforest tracks or exploring breathtaking waterfalls, this conservation area provides a peaceful retreat away from the hustle and bustle of the city.
Hang gliding enthusiasts can also take advantage of soaring off cliffs for an adrenaline-pumping adventure. Managed by NSW National Parks and Wildlife Service, Glenrock State Conservation Area ensures its preservation for future generations to enjoy.
9. Stockton Sand Dunes and Sandboarding
Located just north of Newcastle, Australia, Stockton Sand Dunes is a must-visit destination for adventure enthusiasts and nature lovers. This expansive coastal dune system spans over 32 kilometers and boasts stunning slopes that reach heights of over 30 meters.
One of the most popular activities here is sandboarding, where visitors can slide down the sandy slopes on specially designed boards. It's an exhilarating experience that offers unlimited sandboarding opportunities, allowing you to enjoy the thrill and excitement for as long as you like.
Combine your sandboarding adventure with a 4WD tag-along tour to explore the beach and dunes in a rugged vehicle. Don't forget to catch a breathtaking sunset at Stockton Sand Dunes – the colors of the sky against this picturesque backdrop are truly unforgettable.
10. Blackbutt Nature Reserve
Blackbutt Nature Reserve is a stunning 182-hectare nature reserve located in Newcastle, Australia. It is one of the top attractions in the area, drawing locals and tourists alike with its breathtaking wildlife exhibits and diverse range of flora and fauna.
The reserve offers an extensive network of nature trails for visitors to explore, providing ample opportunities to immerse themselves in the beauty of nature. What's even better is that entry to Blackbutt Reserve is completely free, making it an affordable option for a fun day out.
Whether you're a wildlife enthusiast, birdwatcher, or simply someone seeking tranquility away from city life, Blackbutt Nature Reserve is definitely a must-visit destination.
11. Newcastle Memorial Walk
The Newcastle Memorial Walk is a poignant and significant landmark in Newcastle, Australia. Opened in 2015 to commemorate the 100th anniversary of the ANZAC landing in Gallipoli, this 450m long boardwalk and bridge stands as a powerful tribute to fallen soldiers from World War I.
As you stroll along the walkway, surrounded by breathtaking coastal views, you'll encounter steel silhouettes engraved with thousands of family names of Newcastle and Hunter Valley men who served their country.
The walk offers both locals and tourists a unique opportunity to learn about the region's history while paying homage to those who made great sacrifices for their country. It's an emotional experience that connects visitors on a personal level with the past while showcasing Newcastle's commitment to honoring its heritage.
12. Fort Scratchley
Located in Newcastle East, Fort Scratchley is a 19th-century coastal defense battery with a rich history. Built in 1882 to protect the city from potential Russian attacks, it stands as the only coastal battery in Australia that has fired on an enemy.
Today, it offers visitors stunning views of Newcastle and Nobby's Beach. A tour of the fort's tunnels is highly recommended, allowing you to explore its historical significance firsthand.
The fortress is easily accessible and within walking distance from the heart of Newcastle city center. As part of the Fortress Newcastle Project, Fort Scratchley plays a vital role in preserving and showcasing the military heritage of this vibrant Australian city.
13. Convict Lumberyard
The Convict Lumberyard is a hidden gem in Newcastle, Australia. Located at 98 Scott Street, this heritage-listed archaeological site offers a fascinating walk through the grounds, showcasing the story of one of the earliest sites of convict industry in Newcastle.
Tucked away behind a framework of rusting steel, the Lumberyard is an intriguing glimpse into the city's past. Make sure to add it to your itinerary when exploring Newcastle and uncover the rich history and heritage that this site holds.
14. Newcastle Art Gallery
Newcastle Art Gallery is undoubtedly one of the top attractions in Newcastle, Australia. With a stunning collection of paintings and artworks, this gallery offers an unforgettable experience for art enthusiasts and curious visitors alike.
One highlight that shouldn't be missed is the remarkable Olsen artwork adorning the ceiling. The gallery's exhibition lineup is always interesting and thought-provoking, showcasing a diverse range of artistic styles and mediums.
Notably, it houses one of Australia's most significant public art collections and has even been opened by Queen Elizabeth II herself. Whether you're passionate about art or simply looking to immerse yourself in culture, Newcastle Art Gallery should definitely be on your itinerary when exploring this vibrant city in 2023.
15. The Lock-Up
Located in the heart of Newcastle, Australia, The Lock-Up is a must-visit attraction for art enthusiasts and history buffs alike. This former police station and lock-up has been transformed into a contemporary art space, showcasing the work of local and international artists through exhibitions and installations.
With its historical significance and architectural beauty, The Lock-Up offers a unique and immersive experience. It also hosts a diverse range of art-related events and programs, making it a hub for creativity in Newcastle.
Artists can even take advantage of artist residencies to create and showcase their work within this versatile gallery space. Positive reviews from both locals and tourists affirm The Lock-Up as one of the top destinations in Newcastle that should not be missed.
16. Whale Watching Tours
Newcastle, Australia is renowned for its thrilling whale-watching tours along the Hunter coast, offering visitors an unforgettable experience filled with excitement and breathtaking scenery.
In 2023, Nova Cruises will be providing a remarkable Newcastle Whale Watching Cruise that allows participants to witness the sheer majesty of humpback whales in their natural habitat.
But it doesn't stop there – this tour also offers the opportunity to spot playful dolphins, sea birds, seals, penguins, and even sharks. As an added bonus, you'll get to enjoy a harbor and outer beach tour that showcases the full extent of Newcastle's natural wonders.
17. Skydiving Over Newcastle Beaches
Skydiving over Newcastle beaches is an exhilarating adventure that offers breathtaking views of the Sydney coastline. With options like Skydive Newcastle, Skydive the Beach and Beyond Newcastle, and Adrenaline, participants can experience the thrill of free-falling from up to 15,000ft above Lake Macquarie.
This unforgettable activity provides expansive blue skies and stunning coastal panoramas of Blacksmith Beach. Whether you're seeking an adrenaline rush or a unique perspective of the area, skydiving over Newcastle beaches is sure to leave you with lasting memories.
Don't miss out on this thrilling opportunity during your visit to Newcastle in 2023!
18. Newcastle Bike Tour
Newcastle Bike Tours offer an exciting and immersive way to explore the city's top attractions and scenic views. With excellent reviews on Tripadvisor, these tours are a favorite among visitors looking for a unique experience.
As you pedal through the charming streets of Newcastle, you'll have the chance to discover hidden gems, historical landmarks like Fort Scratchley, and stunning beach vistas. The bike tours also allow you to cover more ground in less time, making it ideal for those who want to see as much as possible during their visit.
So grab a bike, join one of these highly-rated tours, and get ready for an unforgettable adventure in beautiful Newcastle!
19. Kayaking in Lake Macquarie
One of the best things to do in Newcastle is kayaking in Lake Macquarie. This stunning lake offers a wide range of water activities, and kayaking is definitely one of the highlights.
With its crystal-clear waters, picturesque surroundings, and calm conditions, Lake Macquarie provides the perfect setting for a kayak adventure. Whether you're a beginner or an experienced paddler, there are plenty of options available to suit your skill level.
Explore the tranquil bays and coves, admire the abundant wildlife, and soak up the natural beauty as you glide across this expansive saltwater lake. Don't worry if you don't have your own equipment; kayak hire is readily available in both Newcastle and Lake Macquarie.
20. Fernleigh Track
Fernleigh Track is a picturesque and tranquil walking and cycling path located in Newcastle, Australia. This 15km track follows the route of a former rail line, stretching from Adamstown to Belmont.
Perfect for both beginners and avid fitness enthusiasts, Fernleigh Track offers easy grades that cater to people of all fitness levels. As you traverse through stunning bushland and wetland areas, you'll be greeted by the serenity of nature along this historical trail.
Starting at Adamstown train station in the heart of Newcastle, the track even boasts a charming tunnel that adds to its unique allure. Dating back thousands of years, Fernleigh Track holds significant historical value and has earned its spot as the 15th best attraction in Newcastle on TripAdvisor.
21. Fairy Garden
The Fairy Garden in Newcastle, Australia is a whimsical and enchanting grotto that offers visitors a truly magical experience. Created by the late Merv Moyle, this healing haven features winding paths, beautiful trees, lush plants, and countless figurines.
Located in Broadmeadow within a tertiary hospital, the garden provides a peaceful retreat for both children and adults alike. For those seeking an otherworldly adventure, Hahndorf in Australia is home to specialty shops offering unique Fairy Garden items.
Discover the joy of this mystical sanctuary while exploring all that Newcastle has to offer. And best of all, entry to the Fairy Garden is free!
22. Wine Tasting in the Hunter Valley
The Hunter Valley is a must-visit destination for wine enthusiasts. Located within close proximity to Newcastle, Australia, this renowned wine-growing region offers a range of unique and unexpected experiences.
With its exquisite varieties of semillon and shiraz, the Hunter Valley is home to some of Australia's oldest wineries. Visitors can embark on wine tours and tastings, exploring multiple wineries and indulging in the region's gourmet delights.
From cheese and wine masterclasses to lunch and cheese experiences, there is something for every palate. Whether you're taking a day trip from Sydney or planning a weekend getaway, the Hunter Valley promises an unforgettable journey through Australia's world-famous wine country.
23. Craft Beers at The Grain Store Craft Beer Café
The Grain Store Craft Beer Café in Newcastle, Australia is a mecca for craft beer enthusiasts and tourists alike. Known as the first craft beer bar in the city, it has played a significant role in changing the face of beer culture in Australia.
With a commitment to authenticity and love for craft beer, The Grain Store offers an extensive selection of domestic and imported beers, coolers, seltzers, and malt beverages curated by Lou Beverage.
Their constantly rotating menu ensures that there's always something new to try based on customer preferences. As part of Newcastle's vibrant craft beer scene, The Grain Store Craft Beer Café is definitely worth a visit for those looking to discover the best things the city has to offer.
24. Newcastle Markets
Newcastle is home to a vibrant and diverse market scene, with more than 15 markets to explore in the city and its surrounding areas. These markets offer a wide range of products, including fresh produce, handmade crafts, and delicious food stalls.
Not only are the Newcastle markets a great place to support local businesses and artisans, but they also provide visitors with an exciting atmosphere to wander through and discover unique items.
From regular markets showcasing local culture and craftsmanship to special events offering live music and entertainment, there's something for everyone at these bustling marketplaces.
25. Darby Street Shopping and Dining
Darby Street in Newcastle, Australia is a bustling hub for shopping and dining enthusiasts. Known for its vibrant atmosphere, this eclectic precinct offers a wide range of boutique stores that showcase locally made or hand-chosen goods.
From unique clothing to homewares and lifestyle products, you'll find distinctive pieces at every turn. When it comes to food options, Darby Street doesn't disappoint either. With its diverse selection of restaurants, funky bars, and coffee shops, there's something to satisfy every craving.
Whether you're in the mood for Spanish tapas, fancy French cuisine, or just want to grab a cup of expertly brewed coffee at Sprocket Roasters, Darby Street has it all. Don't forget to explore the lively Hunter Street Mall and the nearby Hunter Valley clothing shops for even more shopping options during your visit to Newcastle.
26. Newcastle Pub Walking Tour
Explore the vibrant pub culture and craft beer scene of Newcastle with the 3-hour Newcastle Pub Walking Tour. This unique tour takes you through the historic area of Newcastle, visiting hidden gems and providing craft beer tastings along the way.
As part of the 2023 Private Newcastle Pub Tour, this experience allows you to discover some of the top attractions in Newcastle, including Nobbys Lighthouse, Newcastle Breakwall, Bathers Way Coastal Walk, and even the iconic Bogey Hole.
Not only will you get a taste of delicious local brews, but you'll also have a chance to encounter Humpback Whales on other excursions or explore Port Stephens for sandboarding adventures.
27. Bar Beach
Bar Beach, located just 1.6 km southwest of Newcastle's central business district, is a picturesque suburb known for its soft sands and stunning waterfront views. It gets its name from The Bar, a rock pool formation that adds to its charm.
A popular spot among locals and tourists alike, Bar Beach offers the perfect setting for sunbathing, swimming, and picnicking along the coast.
Beyond its beautiful beachfront, Bar Beach provides easy access to other notable attractions in Newcastle. Visitors can take a leisurely stroll to nearby Dixon Park and Merewether Beach or explore the historic sites, trendy restaurants, and shopping districts in Newcastle's city center.
Families will appreciate the family-friendly atmosphere of this area, making it an ideal place to spend quality time with loved ones.
For those looking for entertainment options beyond beach activities, the Civic Theatre in Newcastle hosts various shows and events throughout the year. One noteworthy show returning in 2023 is "Rhythms of Ireland," a highly acclaimed production that showcases Irish music and dance.
28. Dudley Beach
Dudley Beach, located in north Dudley, is a hidden gem among Newcastle's coastal attractions. With its secluded and unspoiled atmosphere, this 1.3-mile stretch of golden sand offers visitors a wild and rugged experience unlike any other beach in the city.
Renowned for its pristine beauty and crystal-clear waters, Dudley Beach is considered one of the best beaches in Newcastle, NSW. As part of the Bathers Way coastal walk, it connects three different sandy beaches along the coast.
Whether you're looking to relax on the shore or explore the rock pools for marine life, Dudley Beach has something for everyone. And with its proximity to Newcastle's historic landmarks, trendy restaurants, and shopping districts, it's an ideal spot to unwind after a day of exploring all that this vibrant city has to offer.
29. Merewether Beach
Merewether Beach, located in New South Wales, Australia, is a must-visit destination for beach lovers and outdoor enthusiasts. With its long stretch of sand and stunning ocean bath and pools, it offers something for everyone.
Whether you prefer walking along the sand or taking a dip in the crystal-clear water, this beach has it all. Not only is Merewether Beach known for its beauty, but it also holds the title of being Australia's best city beach in 2017 and 2018.
This recognition is well-deserved as the beach offers more than just picturesque scenery. It is an international surfing hotspot that hosts surfing competitions and boasts seafront restaurants where visitors can enjoy delicious meals while taking in the breathtaking views.
Plus, with dog-friendly areas and paved pathways that provide access to stunning clifftop walkways, Merewether Beach truly caters to all types of visitors seeking relaxation or adventure.
30. Susan Gilmore Beach
Located at the northern end of Bar Beach in Newcastle, Australia, Susan Gilmore Beach is a hidden gem worth discovering. This small sandy beach offers a safe and family-friendly environment with its pristine and clean surroundings.
It's an ideal spot for picnics, providing a gorgeous stretch of sand where visitors can relax and enjoy the tranquil atmosphere. Wildlife enthusiasts will be delighted by the opportunity to spot various sea creatures like fish, crabs, anemones, and more living in the rock pools along the beach.
Access to Susan Gilmore Beach can be gained through a goat track from the car park above or along the rocks. Named after a wrecked ship called 'Susan Gilmour,' this secluded beach offers an isolated atmosphere perfect for those seeking peace and tranquility during their visit to Newcastle.
31. Caves Beach
Caves Beach, located approximately 30 kilometers south of Newcastle in New South Wales, Australia, is a must-visit destination for nature lovers and beach enthusiasts. This popular spot is known for its stunning natural beauty and offers breathtaking views of Lake Macquarie and the surrounding area.
One of the highlights at Caves Beach is its network of sea caves that can be explored during low tide. These caves provide an exciting adventure for visitors who want to discover hidden gems along the coast.
The beach itself is perfect for swimming and surfing, with lifeguards patrolling during school holidays to ensure everyone's safety. Additionally, Caves Beach offers opportunities for bushwalking, birdwatching, picnics,and BBQs.
32. Sunset Walk at The Break Wall
One of the best things to do in Newcastle, Australia in 2023 is to take a sunset walk along The Break Wall. This local hidden gem offers breathtaking views of the South Pacific Ocean and provides a perfect opportunity to enjoy the cool breeze while taking in the beautiful scenery.
The Break Wall is also a popular activity for tourists, making it an excellent choice for those looking to experience something truly special during their visit to Newcastle. So, don't miss out on this scenic adventure that's definitely worth adding to your itinerary!
33. Sunrise at Merewether Baths
Experience the breathtaking beauty of a sunrise at Merewether Baths, the largest ocean baths in the Southern Hemisphere. Nestled along Newcastle's pristine coastline, these iconic baths offer a stunning vantage point to witness nature's daily spectacle.
As dawn breaks, vivid hues of orange and pink wash over the serene waters, creating a picturesque backdrop for early risers and photography enthusiasts alike. The stillness of the bath's calm waters perfectly reflects the vibrant colors of the sky, making it an ideal location to capture awe-inspiring sunrise photos.
Join locals and visitors as they gather at Merewether Baths to witness this natural marvel and start your day with tranquility and wonder.
34. Anzac Bridge Sunset Walk
The Anzac Bridge Sunset Walk offers a truly breathtaking experience for both locals and visitors alike. This iconic bridge in Sydney provides panoramic views that showcase the city's beauty as the sun sets over the water.
With its towering metal and steel span, it is not only an architectural marvel but also a popular spot for sunset walks and photography enthusiasts. As you stroll along this impressive structure, take in the stunning vistas of all three bridges lined up together, including the historic Glebe Island Swing Bridge below.
It's a perfect way to end your day with a memorable and picturesque view that showcases the captivating charm of this Australian city.
35. Newcastle Foreshore Park
Newcastle Foreshore Park is a beautiful waterfront park located in the heart of Newcastle, Australia. This expansive green space offers stunning views of the city's breathtaking coastline and beaches, making it an ideal spot to relax and take in the natural beauty of the area.
Whether you're looking for a peaceful stroll along the water, a picnic with friends or family, or simply a place to sit and enjoy the scenery, Newcastle Foreshore Park has something for everyone.
The park is also situated within walking distance of many other top attractions in Newcastle, including Newcastle Beach and Merewether Ocean Baths. With its idyllic setting and proximity to other must-visit destinations, Newcastle Foreshore Park should definitely be on your list when exploring this vibrant Australian city.
36. Treetops Adventure Park
Nestled within the picturesque Blue Gum Regional Park, Treetops Adventure Park in Newcastle, Australia offers a thrilling outdoor experience for visitors of all ages. With 96 challenges to choose from, including flying foxes and suspension bridges, participants can navigate their way through the forest canopy on high ropes courses.
Located just 1 hour and 45 minutes away from Sydney, this popular attraction provides a fun and exciting day out for both adults and kids. Whether you're looking to challenge yourself physically or simply enjoy the breathtaking natural surroundings, Treetops Adventure Park is a must-visit destination for adventure enthusiasts and nature lovers alike.
37. Port Stephens Fun and Adventure
Port Stephens is a destination that guarantees fun and adventure for all visitors. Located in New South Wales, Australia, this coastal gem offers an array of exciting activities and experiences.
Dive into the crystal-clear waters of Port Stephens-Great Lakes Marine Park, known for its breathtaking marine life and popular diving spots around Broughton Island. For nature lovers, Stockton sand dunes provide stunning scenery perfect for exploration and sandboarding.
Don't forget to keep an eye out for humpback whales as Port Stephens is one of the best places to witness these magnificent creatures up close during whale watching season. For those seeking a bit more adrenaline, climbing Tomaree Mountain offers unparalleled views of the surrounding landscape that will leave you in awe.
Accommodation Options in Newcastle
The CBD and Newcastle East are the best areas to stay in Newcastle, Australia in 2023.
These areas provide easy access to the city's cultural attractions and amenities.
There are a variety of accommodation options available in Newcastle. catering to different budgets and preferences.
Visitors can choose from luxury hotels, boutique guesthouses, serviced apartments, and budget-friendly hostels.
Some popular accommodation choices include Rydges Newcastle, Novotel Newcastle Beach, Chifley Executive Suites, and Backpackers Newcastle.
The CBD area of Newcastle is considered one of the best areas to stay.for its convenient location and access to amenities.
Off – campus accommodation options are also available for students studying in Newcastle.
Visitors can find a range of accommodations with stunning views of the beach or city skyline.
Stop writing after the list.
Things to Do in Newcastle Australia – Final Thoughts
In conclusion, Newcastle Australia offers an abundance of exciting and scenic activities for visitors in 2023. From exploring historic landmarks like Nobbys Lighthouse and Fort Scratchley to enjoying the stunning beaches such as Merewether Beach and Nobbys Beach, there is something for everyone to enjoy.
So pack your bags, prepare for adventure, and get ready to make unforgettable memories in this vibrant city on Australia's coastline.
FAQs
1. What are some of the best attractions to visit in Newcastle, Australia in 2023?
Some of the best attractions to visit in Newcastle, Australia in 2023 include Newcastle Beach, Nobbys Head and Lighthouse, Blackbutt Reserve, and Fort Scratchley Historic Site.
2. Are there any famous events or festivals held in Newcastle, Australia in 2023?
Yes, there are several famous events and festivals held in Newcastle, Australia in 2023. Some examples include Surfest (Australia's biggest surf festival), This is Not Art (contemporary arts festival), and New Annual's Music Festival.
3. What outdoor activities can I enjoy when visiting Newcastle, Australia?
When visiting Newcastle, Australia you can enjoy a variety of outdoor activities such as surfing at one of the many stunning beaches, hiking along the coastal trails or through national parks like Glenrock State Conservation Area, and exploring the stunning Hunter Valley wine region nearby.
4. Where can I find the best dining options in Newcastle?
Newcastle offers a wide range of dining options for all tastes and budgets. Some popular areas with great restaurants include Darby Street with its trendy cafes and eateries; Honeysuckle precinct where you can find waterfront dining; as well as Beaumont Street which is known for its multicultural cuisine options.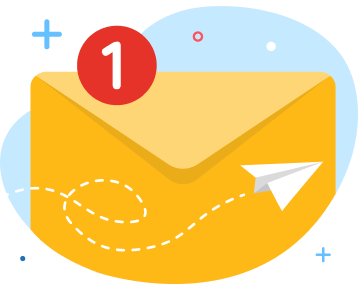 news via inbox
Nulla turp dis cursus. Integer liberos  euismod pretium faucibua