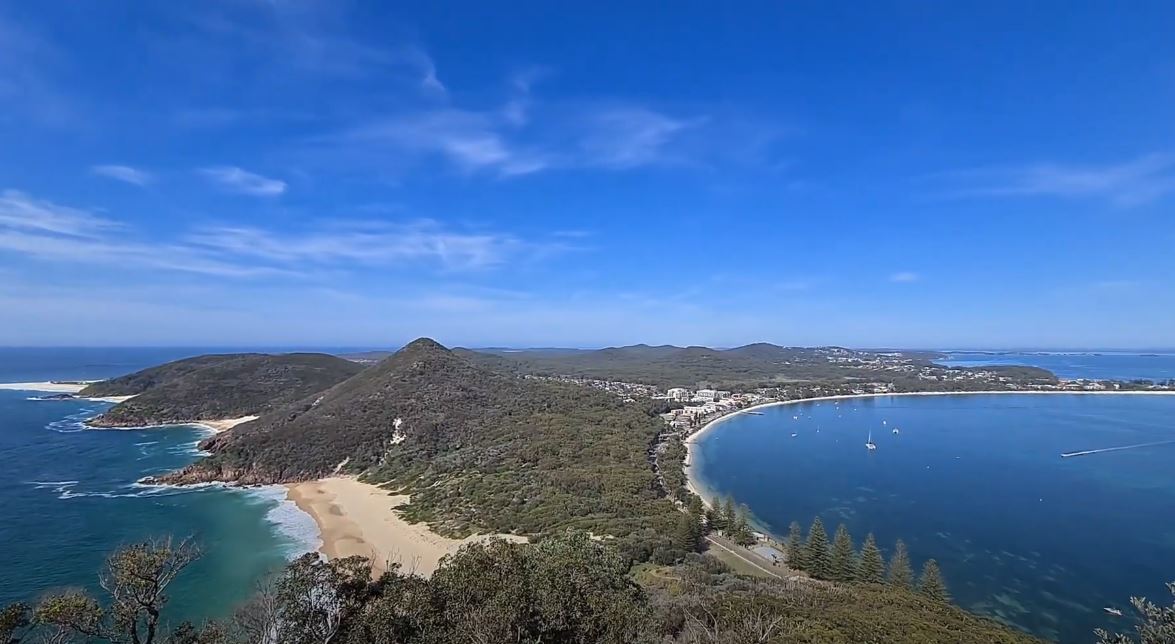 The Best 24 Things To Do In Nelson Bay Australia – The Thrill Seeker's Paradise!
Looking for adventure, fun, and making memories Down Under? Then pack your bags and make tracks for Nelson Bay, Australia – the thrill seeker's paradise! Today we're revealing the best things to do in Nelson Bay Australia in 2023 and beyond.
Nestled on the sparkling shores of New South Wales, this hidden gem beckons with activities galore from exploring underwater marvels to adrenaline-pumping watersports. Whether you seek a heart-thumping getaway or just wanna chill out under the sun, Nelson Bay serves up the perfect mix.
Let the kid inside you run free on the golden sands or discover rocky coves studded with tidal pools brimming with colorful sea life. Peer through the looking glass of a snorkel mask to spot playful fish swirling below the surface.
Feel the rush of salty air whip through your hair on a joyride in a speedboat as it leaps over waves. From hiking forest trails to getting up close with cute koalas, Nelson Bay overflows with chances for adventure, fun, and making memories to last a lifetime.
So if you're craving thrills or needing some chill, there's no better place than the sensational seaside oasis of Nelson Bay. Lace up those walking shoes, wax down that surfboard, and get ready for a vacation you'll never forget! The wonders of Nelson Bay are calling your name.
Main Points:
Gan Gan Lookout offers breathtaking views of the entire Nelson Bay area, including stunning beaches and the Stockton sand dunes. It is a popular spot for bushwalking, hiking, and photography.
The Nelson Head Heritage Lighthouse and Reserve provides visitors with panoramic views from atop its 53-meter high location. Volunteers share their knowledge about the lighthouse, making it an interesting and memorable visit.
Fly Point is a protected aquatic sanctuary that offers sweeping bay views and is perfect for snorkeling and diving. It also provides opportunities for fishing, camping, hiking, and leisurely strolls in beautiful coastal surroundings.
Little Beach Reserve is a family – friendly beach with clean waters and nearby amenities. Visitors can enjoy swimming, water sports like kayaking or paddleboarding, or simply relax on the sandy shore while being close to other attractions in Port Stephens.
Best Things to Do in Nelson Bay Australia
1. Gan Gan Lookout
Exploring Nelson Bay, Australia isn't complete without a trip to the Gan Gan Lookout. Perched on Gan Gan Road, it's Port Stephens' highest viewing point. You can feast your eyes on breathtaking views of the entire bay area – from stunning beaches to the famous Stockton sand dunes and distinct flora and fauna.
With ample parking facilities, access is a breeze for visitors making it an ideal spot for bushwalking or hiking enthusiasts as well as photography aficionados eager to capture unforgettable panoramic shots of this picturesque corner of New South Wales.
Notably, you'll also find popular attractions such as Tomaree Head, D'Albora Marinas, and Nelson Head Heritage Lighthouse conveniently nearby. The best time to visit? Sunrise or sunset – when the sky paints spectacular pictures in vibrant hues that will etch themselves into your memories forever.
2. Nelson Head Heritage Lighthouse and Reserve
Nelson Bay, New South Wales (NSW), offers a plethora of attractions for tourists in 2023. One such gem is the Nelson Head Heritage Lighthouse and Reserve. Nestled amid the verdant surroundings, this lighthouse stands tall 53 meters above sea level on a lawn headland – a sight that would make anyone's heart skip a beat.
The reserve adorns itself with an iconic white picket fence that adds to its quaint charm.
As you venture further within the precincts of this unique attraction in Nelson Bay, you are greeted by volunteers who generously share their knowledge about the place. This unmatched interaction coupled with stunning panoramic views from atop makes your visit worthwhile and etches it into your memory forever.
3. Fly Point
Experience the beauty of Nelson Bay at Fly Point, a protected aquatic sanctuary nestled between Nelson Bay and Little Beach. This popular attraction offers sweeping views of the bay and is an ideal spot for snorkeling and diving.
Rich with diverse marine life, exploring the spectacular coral reefs here promises to be an unforgettable experience. Close to Salamander Bay and Shoal Bay, Fly Point provides ample opportunities for outdoor activities like fishing, camping, and hiking.
Soak in serene coastal views or indulge in leisurely strolls within its green landscapes – there's something for everyone here. This tourist spot is highly recommended not just for adventure-seekers but also families striving for affordable getaways.
The well-maintained amenities throughout the park add convenience to your visit making Fly Point one among top-rated attractions in Nelson Bay area you won't want to miss when visiting Australia in 2023.
4. Little Beach Reserve
Little Beach Reserve in Nelson Bay is a must-visit destination for anyone exploring the Port Stephens area. Ranked #7 out of 15 things to do, this picturesque beach offers a safe and scenic environment that's perfect for families with children.
With easy parking and amenities close by, visitors can enjoy a hassle-free experience at Little Beach. The water here is known for being clean and clear, making it ideal for little ones to splash around in.
Plus, its proximity to other top attractions, activities, cafes, restaurants, clubs, beaches, and shops in Port Stephens means there's always something exciting nearby.
5. D'Albora Marinas
D'Albora Marinas is the vibrant hub of Nelson Bay's harbor, boasting picturesque views of sparkling waters and home to a fleet of luxury boats and cruisers.
Located in the heart of the bustling Nelson Bay CBD, this marina offers visitors a chance to immerse themselves in the beauty of Port Stephens. Surrounded by stunning beaches and with easy access to local attractions, such as dolphin and whale watching tours, D'Albora Marinas provides the perfect starting point for exploring this coastal paradise.
With its prime waterfront location, D'Albora Marinas invites visitors to take a leisurely stroll along the promenade or relax at one of its charming cafes while soaking up the serene atmosphere.
Adrenaline-seekers can also indulge in thrilling water sports activities nearby or unwind at one of the area's luxurious spas. As part of Port Stephens-Great Lakes Marine Park, renowned for its azure waters teeming with marine life, D'Albora Marinas offers a gateway to endless adventures on both land and sea.
6. Artisan Collective Port Stephens
Artisan Collective Port Stephens is a vibrant artist-run gallery located in Nelson Bay Marina. Situated in the flashy, white D'Albora Marina, this gallery provides a platform for local artists to showcase and sell their unique creations.
Established in 2016, it has become a popular destination for art enthusiasts and tourists alike. The Artisan Collective offers an impressive range of artwork, reflecting the talent and creativity of the local community.
Visitors can expect to find diverse pieces in various styles and mediums, making it the perfect place to explore and appreciate different forms of art. Not only does this gallery support and promote Port Stephens makers and artists, but its convenient location also makes it easily accessible for those exploring the area's top attractions and activities.
7. Toboggan Hill Park
Toboggan Hill Park is a must-visit family attraction in Nelson Bay, Australia. Nestled amidst scenic natural bushland, the park offers an exciting range of indoor and outdoor activities for visitors of all ages.
One of the main highlights is the thrilling 1km toboggan run that will surely get your adrenaline pumping. But that's not all! You can also enjoy indoor rock climbing, roller skating, and even take a tractor train ride through the park.
With mini-golf, water-balloon launchers, and a giant maze to explore, there's never a dull moment at Toboggan Hill Park. Plus, it has received rave reviews from visitors who are impressed by its exhilarating rides and friendly staff.
8. Port Stephens Native Flora Garden
Located in Nelson Bay, the Port Stephens Native Flora Garden is a hidden gem that offers visitors a peaceful retreat amidst the stunning coastal landscape of Port Stephens.
As one of the top attractions in the area, this garden showcases the region's unique native plant species and provides a perfect opportunity for nature enthusiasts to connect with their surroundings.
Situated near restaurants, beautiful sheltered beaches, and other activities in Nelson Bay, it ensures a well-rounded experience for visitors. Whether you're looking to explore islands, wildlife reserves, or simply relax in a tranquil environment, the Port Stephens Native Flora Garden should definitely be on your list of things to do when visiting Nelson Bay in 2023.
9. Dutchmans Beach
Dutchmans Beach, located in the beautiful coastal town of Nelson Bay, Australia, is a serene and picturesque destination that should not be missed. With its stunning sandy shores and crystal-clear turquoise waters, this beach is a paradise for beach lovers.
Whether you're looking to swim, sunbathe, or have a leisurely picnic with friends or family, Dutchmans Beach has it all. Its convenient location near d'Albora Marinas Nelson Bay also provides easy access to other waterfront attractions in the area.
Nature enthusiasts will appreciate the proximity of Dutchmans Beach to Gan Gan Hill Lookout and other notable attractions within walking distance. From observing the rolling waves to breathing in the invigorating salty air, Dutchmans Beach offers an unforgettable experience for both tourists and locals alike.
Exciting Outdoor Adventures
Experience the adrenaline rush of sandboarding on Stockton Sand Dunes, embark on a thrilling quad biking adventure, swim with sharks and stingrays, witness majestic whales up close on a whale watching tour – these are just a few of the exciting outdoor adventures that await you in Nelson Bay Australia in 2023.
1. Sandboarding in Stockton Sand Dunes
Sandboarding in Stockton Sand Dunes is a thrilling outdoor activity that draws adventure enthusiasts from around the world. Here are some key facts about sandboarding in Stockton Sand Dunes:
Stockton Beach, located in Port Stephens, is famous for its expansive sand dunes that extend up to one kilometer.
Sandboarding is similar to snowboarding but done on the sandy slopes of the dunes instead of snow-covered mountains.
The sand dunes provide the perfect terrain for sandboarding, offering exhilarating rides and breathtaking views.
Visitors can choose to explore the dunes on foot or take guided tours that provide equipment and instructions for sandboarding.
The Stockton Bight Sand Dunes system offers a variety of slopes suitable for all skill levels, from beginners to experienced riders.
Thrill-seekers can experience high-speed descents down the steep slopes or opt for more leisurely rides along gentle inclines.
Sandboarding at Stockton Beach allows you to embrace your adventurous side while enjoying the stunning natural beauty of the area.
Aside from sandboarding, visitors can also engage in other outdoor activities at Stockton Beach such as fishing, scuba diving, and exploring rock pools.
Port Stephens is renowned for its beautiful beaches and is a popular destination for humpback whale sightings during their annual migration.
2. Quad Biking on the Sand Dunes
Experience the thrill of quad biking on the sand dunes in Nelson Bay, Australia in 2023.
Sand Dune Adventures offers an exclusive quad biking experience that combines adventure with cultural exploration.
Ride along well – maintained paths to reach the stunning sand dunes of Port Stephens.
Zoom down steep drops and roar up huge dunes for an exhilarating experience.
Take in breathtaking views of the Southern Hemisphere's highest sand dunes and the sweeping coastline.
Enjoy a guided 1 – hour quad bike adventure that showcases the natural wonders of the area.
Quad biking in Nelson Bay is a popular activity for outdoor enthusiasts seeking an adrenaline-pumping experience.
Appreciate the natural beauty of the sand dunes while enjoying an exciting outdoor adventure.
Sand Dune Adventures' quad biking tours provide a unique and thrilling way to explore the Port Stephens region.
Quad biking in Nelson Bay is a must – do activity for those seeking an unforgettable experience in Australia's stunning coastal region.
3. Swimming with Sharks and Stingrays
Experience the thrill of swimming with sharks and stingrays at the Irukandji Shark & Ray Centre in Port Stephens.
Get up close and personal with these fascinating marine creatures in a safe and controlled environment.
The Irukandji Gold Pass offers an immersive encounter, allowing you to swim alongside these majestic animals.
Discover the beauty and grace of stingrays as they glide through the water around you.
Learn more about sharks and their importance in the ecosystem from knowledgeable guides.
This unique experience is suitable for both beginners and experienced swimmers.
Snorkeling with sharks and stingrays provides a memorable adventure for nature enthusiasts.
Witness the awe – inspiring marine life up close, including encounters with dolphins and reef sharks during your swim.
The affordable pricing of Irukandji Shark & Ray Encounters makes it accessible to all visitors looking for an exciting ocean experience.
4. Whale Watching Tour
Nelson Bay, Australia, is renowned for its whale watching tours, offering visitors a thrilling opportunity to witness the majestic humpback whales up close. Here are some key facts about whale watching in Nelson Bay:
The year 2023 promises to be an exciting time for tourists visiting Nelson Bay, with a plethora of activities and attractions, including whale watching tours.
Nelson Bay is considered one of the best places to see humpback whales, making it an ideal destination for nature enthusiasts and adventure seekers.
The surrounding Port Stephens area offers excellent vantage points to spot these magnificent creatures as they migrate along the coast.
Cape Nelson Lighthouse in Portland, Victoria, is another fantastic spot for whale watching near Nelson Bay. Visitors can enjoy breathtaking views while witnessing these massive marine mammals in action.
Augusta, WA is also known for its exceptional whale-watching opportunities. Nature lovers and thrill-seekers will be delighted by the chance to observe these remarkable creatures from a close distance.
Popular searches related to whale watching in the Nelson Bay area include the best time for sightings and recommended tour operators for a memorable experience.
Visitors can opt for dolphin watch cruises that also provide an opportunity to spot whales. These cruises offer an immersive experience with boom nets available on board, allowing guests to get up close with dolphins in their natural habitat.
5. Exploring the Sand Dunes in a 4WD tour
Port Stephens offers an exhilarating 4WD tour that takes you on a thrilling adventure through the sand dunes.
The Worimi Sand Dunes in Newcastle provide a stunning backdrop for your 4WD tour, with panoramic views of the coast and towering dunes.
These sand dunes are known as the famous Stockton sand dunes and are considered one of the best things to see in the area.
Stretching for 22km, these sand dunes offer endless opportunities for excitement and exploration.
Hop into a 4WD vehicle and embark on an adrenaline-fueled ride across the vast expanse of sand, experiencing the thrill of off-roading like never before.
As you navigate through the rolling dunes, you'll witness the beauty of this unique landscape, which also includes lush rainforests, freshwater lakes, and multi-colored sand cliffs.
Feel like you're in a desert oasis as you venture deeper into this natural wonder, immersing yourself in its awe-inspiring beauty.
Be prepared for heart – pounding moments as your experienced guide leads you up and down steep sandy slopes, showcasing the capabilities of your 4WD vehicle.
Capture stunning photos along the way, capturing memories that will last a lifetime against this breathtaking backdrop.
Whether you're an adrenaline junkie or simply seeking an exciting outdoor adventure, exploring the sand dunes in a 4WD tour is an experience not to be missed during your visit to Nelson Bay.
6. Camel Ride
Camel rides in Port Stephens, specifically at Anna Bay, have been a popular tourist activity for many years. These camel rides take place on the beautiful beaches of Port Stephens, offering riders the chance to enjoy the sandy shores and calm weather.
Oakfield Ranch in Port Stephens offers camel rides along the sand dunes of Birubi Beach, providing a thrilling experience over the vast coastal sand mass and beside the Pacific Ocean. The camel rides at Oakfield Ranch typically last around 20 minutes, but they also offer a one-hour sunset ride for those seeking a longer adventure.
Adventure Camel Rides in Port Stephens take place on Birubi Beach and offer a relaxing experience, with the day ride taking riders out along the small sand dunes and back. One of the must-do activities in Port Stephens is a camel ride in the Stockton Sand Dunes, a 60-minute sunset ride that costs $90 AUD for adults and $70 AUD for children.
Visitors can also enjoy beach horse riding in Nelson Bay as another exciting outdoor adventure option.
Popular camel ride locations: Anna Bay and Oakfield Ranch
Enjoy riding on beautiful beaches of Port Stephens
Thrilling adventure through vast coastal sand mass
Choose from 20-minute or one-hour sunset rides
Relaxing day ride along small sand dunes available too
Must-do activity: 60-minute camel ride in Stockton Sand Dunes
Prices: $90 AUD for adults, $70 AUD for children
Beach horse riding also available in Nelson Bay.
7. Horse Riding
Horse riding is one of the top outdoor activities in Port Stephens and Nelson Bay. Whether you're a beginner or an experienced rider, there are plenty of options to explore the stunning landscapes on horseback. Some facts about horse riding in the area include:
Sahara Trails is a popular horse riding company that offers rides through bush trails and sand dunes in Port Stephens.
They have friendly horses and cater to riders of all levels.
Beach rides are a popular choice, allowing you to enjoy the beautiful beaches of Port Stephens while on horseback.
Sahara Trails also provides accommodation options for visitors looking for a farmstay experience.
Horse riding can be enjoyed as a couple's activity, offering a unique way to explore Nelson Bay and its surroundings.
Sydney and Cessnock are top cities to visit between Canberra and Nelson Bay if you're interested in horse riding tours.
New South Wales also offers horseback riding tours, providing opportunities to discover the region's stunning landscapes.
For equestrian enthusiasts, New Zealand hosts exciting horse racing events that can add extra thrill to your vacation.
8. Tomaree Mountain Walk
The Tomaree Mountain Walk is a popular activity in Nelson Bay, Australia. Here's what you need to know about this exciting adventure:
The Tomaree Mountain Walk offers a short 30 – minute hike to the Mount Tomaree summit, providing breathtaking panoramic views of Port Stephens and Nelson Bay.
This scenic walking track is located in Tomaree National Park, about 150 kilometers northeast of Sydney, New South Wales.
The trail begins just off Shoal Bay and is approximately 2.2 kilometers in length, offering an invigorating experience for hikers.
The entrance to the walk offers stunning views over Port Stephens and nearby islands, providing visitors with a memorable experience.
The hike to the summit reaches an elevation of 161 meters above the Port Stephens entrance, offering a rewarding challenge for outdoor enthusiasts.
The walk is known for its impressive lookout point, allowing visitors to admire the natural beauty of the surrounding area.
In addition to the spectacular views, the Tomaree Mountain Walk offers opportunities for wildlife spotting, including dolphins and whales.
The walk is a relatively moderate difficulty level, making it accessible for a wide range of fitness levels.
Tomaree National Park, where the walk is located, is a protected area that showcases the diverse flora and fauna of the region.
9. Fighter World
Fighter World, located in Port Stephens, Australia, is a popular attraction that offers exciting outdoor adventures for visitors in 2023. Here are some key facts about Fighter World:
Fighter World is situated in Port Stephens, which is known for its stunning beaches and the renowned Stockton sand dunes.
This attraction is one of the best places to witness humpback whales during their annual migration.
Visitors can also explore nearby attractions such as Salamander Bay and Shoal Bay while visiting Fighter World.
With positive reviews and recommendations from travelers around the world, Fighter World has become a highly sought-after destination.
Travel itineraries for July 2023 have been updated, allowing visitors to plan their trip in advance and book tickets.
As part of the overall travel guide, this article will provide insights into exciting stops and things to do along the Nelson Bay to Port Macquarie route, enhancing the outdoor adventure experience.
Water Activities and Wildlife Encounters
In Nelson Bay, visitors can enjoy thrilling scuba diving adventures, paddleboarding and kayaking in the crystal clear waters, or rent a boat to explore the stunning coastline. Wildlife enthusiasts can visit the Koala Sanctuary, go dolphin and wildlife watching, or have an unforgettable experience feeding animals at Oakvale Farm.
1. Scuba Diving
Scuba diving is one of the top activities to enjoy in Nelson Bay, Australia. With its crystal clear waters and diverse marine life, it's a paradise for underwater enthusiasts. Here are some key facts about scuba diving in Nelson Bay:
Nelson Bay is renowned for its excellent scuba diving sites, making it a popular destination for divers from all over the world.
The Port Stephens – Great Lakes Marine Park offers stunning dive sites, including Broughton Island, which is known for its abundant marine life.
Pipeline is a favorite dive site in Nelson Bay, especially favored by night divers. It offers opportunities to spot unique macro critters.
Divers can explore seagrass and soft coral beds to find the hidden pipe that lies underwater at Pipeline.
Scuba diving in Nelson Bay involves using independent breathing equipment, allowing divers to explore underwater without relying on a surface air supply.
Whether you are a beginner or an experienced diver, there are various training options available in Nelson Bay to suit every skill level.
The shore dive sites in Nelson Bay are best visited during high tide to avoid strong and dangerous currents.
Marine life encounters during scuba dives in Nelson Bay may include colorful fish, sponge gardens, kelp forests, and even sightings of blue groupers.
With its clear waters and accessible dive sites, scuba diving in Nelson Bay provides an unforgettable experience for all underwater enthusiasts.
2. Paddle Boarding and Kayaking
Paddleboarding and kayaking are popular water activities in Nelson Bay, Australia. Here's what you need to know:
Visitors can explore the stunning bays and beaches of Port Stephens by hiring kayaks or joining eco – adventure tours.
The calm waters of the bay provide excellent conditions for paddleboarding, kayaking, and stand-up paddleboarding (SUP).
Nelson Bay offers a safe and beautiful bay for tweens and adults to learn and practice these water activities.
Shoal Bay in Port Stephens is an ideal spot for paddleboarding, offering pristine waters and a chance to enjoy a day of fun and fitness.
In addition to paddleboarding and kayaking, visitors can also enjoy swimming, snorkeling, and other water sports in the clear waters of the bay.
The region between Nelson Bay and Canberra offers numerous attractions for travelers to explore while engaging in these activities.
3. Boat Hire
Boat hire in Nelson Bay is a popular activity for visitors looking to explore the stunning waters of Port Stephens. With a variety of boats available, you can easily find the perfect vessel to suit your needs. Here are some key points about boat hire in Nelson Bay:
Nelson Bay offers a range of boat hire options, from small runabouts to luxury yachts.
Hiring a boat allows you to venture out on your own and explore the beautiful coastline at your own pace.
Whether you're looking for a fishing expedition or a leisurely cruise, there's a boat rental option for everyone.
Boat hire in Nelson Bay is available for both experienced sailors and those with no prior boating experience.
Many boat rental companies provide safety equipment and offer guidance on navigating the waters safely.
You can hire a boat for just a few hours or for an entire day, giving you the flexibility to plan your own adventure.
Exploring the pristine beaches and secluded coves by boat provides a unique perspective of this picturesque region.
Keep an eye out for dolphins, seals, and other wildlife as you cruise along the coast.
Fishing enthusiasts will appreciate the opportunity to drop anchor in prime fishing spots and try their luck at catching local species.
Boat hire in Nelson Bay is also a great option for families or groups of friends looking to enjoy some quality time together on the water.
4. Koala Sanctuary
The Port Stephens Koala Sanctuary is a must-visit attraction in Nelson Bay Australia in 2023. Located near other popular places like Shoal Bay beach and Fingal Bay holiday park, the sanctuary offers visitors a unique opportunity to see koalas in their natural habitat. Here are some important facts about the sanctuary:
The sanctuary supports the rehabilitation of koalas.
Visitors can enjoy boat tours and water sports in Nelson Bay, including near the sanctuary.
Wildlife encounters are also possible near the sanctuary, with views of kangaroos, Tasmanian devils, bottlenose dolphins, and other marine life.
The sanctuary is associated with wildlife and nature tours, providing visitors with a memorable outdoor experience.
Accommodation options are available near the sanctuary for those looking to stay overnight.
5. Dolphin and Wildlife Watching
Nelson Bay in Port Stephens is renowned as Australia's dolphin capital, making it a must-visit destination for dolphin and wildlife enthusiasts. Here are some thrilling activities you can enjoy in Nelson Bay:
Swim with Dolphins: Experience the ultimate adventure by swimming with friendly dolphins at Dolphin Swim Australia. This once-in-a-lifetime encounter allows you to observe these magnificent creatures up close in their natural habitat.
Dolphin Watching Cruise: Hop on a dolphin watching cruise and sail across the bay to witness the playful dolphins frolicking in the crystal-clear waters. Get ready for unforgettable sightings and photo opportunities.
Wildlife Tours: Explore the rich marine life of Nelson Bay on a guided wildlife tour. Keep your eyes peeled for seals, sea turtles, and even whales during certain seasons.
Boom Netting: Feel the thrill as you glide through the water on a dolphin cruise equipped with a boom net. Hold on tight as you get pulled through the waves, providing an exciting way to observe these majestic creatures.
Sunset Cruise: Embark on a scenic sunset cruise and marvel at the breathtaking views while keeping an eye out for dolphins and other marine life that often make an appearance during these golden hours.
Marine Park Visit: Pay a visit to Oakvale Farm Animal Feeding where you can interact with various animals including koalas, kangaroos, and farm animals.
Paddle Boarding: Rent a paddleboard and navigate your way through calm waters while enjoying picturesque views of the coastline. Don't be surprised if you spot dolphins or other marine creatures along your journey.
Kayaking Adventure: Discover hidden coves and secluded beaches by embarking on a kayaking adventure around Nelson Bay. Paddle through pristine waters while observing the local wildlife in their natural habitat.
Snorkeling Excursion: Dive into an underwater world teeming with colorful coral reefs, tropical fish, and other fascinating marine creatures. Join a snorkeling excursion to explore the stunning underwater ecosystem of Nelson Bay.
Cruising with Whales: If you visit during whale migration season, seize the opportunity to witness these majestic giants up close. Join a whale watching tour for an awe-inspiring experience as they breach and play in the open waters.
Beach Walks: Take leisurely strolls along the bay's stunning beaches and keep an eye out for dolphins swimming close to shore. Relax, soak up the sun, and enjoy the serenity of these beautiful coastal spots.
6. Oakvale Farm Animal Feeding
Oakvale Farm Animal Feeding is a must-visit activity in Nelson Bay, Australia. Here's why:
Oakvale Farm is a 25-acre wildlife park that offers hands-on animal feeding experiences.
Visitors can interact with a wide range of animals, including Australian native and domestic farm animals.
Animal feeding activities are available for both children and adults, making it a great family-friendly experience.
Get up close to kangaroos, koalas, and Tasmanian devils as you feed them their favorite snacks.
Experience the joy of hand – feeding friendly farm animals such as goats, sheep, and pigs.
The farm also features exotic animals like ring – tailed lemurs and alligators that you can feed.
Oakvale Farm is home to 110 different species of animals, providing plenty of opportunities for unique encounters.
As a family – owned and operated attraction, Oakvale Farm offers a personalized and authentic experience.
Located in the beautiful Port Stephens area, the farm is surrounded by stunning beaches and bushland.
You can book tickets to Oakvale Farm online and read reviews from previous visitors before your visit.
Dining and Accommodation options
Discover the best restaurants, accommodations, and nearby attractions in Nelson Bay for an unforgettable vacation in 2023.
1. Best Restaurants in Nelson Bay
Nelson Bay is home to a vibrant food scene, offering a wide range of culinary delights. Whether you're craving fresh seafood or international flavors, here are some of the best restaurants in Nelson Bay:
Little Beach Boathouse: Enjoy stunning waterfront views at this popular restaurant known for its modern Australian cuisine and extensive wine list.
The Little Nel Cafe: Start your day right with a visit to this charming cafe that serves up delicious breakfast and brunch options using locally sourced ingredients.
Sandpipers: Indulge in a fine dining experience at Sandpipers, where you can savor expertly prepared dishes made from the freshest local produce.
Wharf Bar & Grill: Located at the marina, this casual eatery offers a menu filled with mouthwatering burgers, seafood platters, and classic pub fare.
Mavericks On The Bay: With its relaxed atmosphere and stunning water views, Mavericks On The Bay is the perfect spot to enjoy a cocktail and indulge in fresh seafood.
Dolphin House Korean Restaurant: For a taste of authentic Korean cuisine, head to Dolphin House where you'll find an array of traditional dishes bursting with flavor.
Rustica Newcastle Beach: Just a short drive from Nelson Bay, Rustica serves up delicious woodfired pizzas and Mediterranean-inspired dishes in a stylish setting.
Sandstone Cafe & Restaurant: This waterfront dining spot offers panoramic views of Port Stephens while serving up delectable meals made from local ingredients.
Double Take Cafe: Located in nearby Tea Gardens, Double Take Cafe is known for its hearty breakfasts and scrumptious lunches featuring seasonal produce.
Nigronis Pizza Wine Kitchen: If you're craving pizza, Nigronis is the place to go. This cozy restaurant offers an extensive selection of gourmet pizzas paired with delicious wines.
2. Budget, Mid-Range, and Luxury Accommodations
Nelson Bay offers a wide array of accommodations to fit every budget and travel style in 2023. Regardless of whether you're looking for a budget-friendly stay, a comfortable mid-range hotel, or a luxury escape, this coastal paradise has accommodations to meet your needs. Below are some options to consider.
| Accommodation Type | What to Expect | Price Range |
| --- | --- | --- |
| Budget Accommodations | Provides comfortable stays at affordable prices. Great for travellers on a budget who aren't looking to splurge on their accommodations. | Varies depending on factors such as location, date, and season. |
| Mid-Range Hotels | Offers a balance between price and quality. These hotels provide a decent level of comfort and facilities. A more affordable accommodation option without compromising on comfort. | Mid-range prices. |
| Luxury Accommodations | Nelson Bay boasts some of the best luxury resorts, offering top-notch amenities and services. Perfect for those looking for a luxury escape with high-end properties. | Can be upwards of $1,000 per night. |
Choosing the right accommodation depends on your budget and preferences. But regardless of your choice, you're sure to find a suitable place to stay in Nelson Bay in 2023.
3. Family-Friendly Resorts
Port Stephens offers a wide range of family-friendly resorts that are perfect for an unforgettable vacation in Nelson Bay. According to Tripadvisor, some of the top-ranked family resorts in 2023 include Hotel Nelson, Mantra Nelson Bay, Nelson Bay Breeze Holiday Apartments, and Halifax Holiday Park.
These resorts provide comfortable accommodations and excellent amenities to cater to families of all sizes. Whether you're looking for a beachfront property or a resort with swimming pools and recreational activities, Port Stephens has something for everyone.
Other popular kid-friendly options in the area include Oaks Port Stephens Pacific Blue Resort, Oaks Nelson Bay Lure Suites, Bannisters Port Stephens, Anchorage Port Stephens, Lemon Tree Passage, and many more.
4. Nearby Places to Visit in Port Stephens
Tomaree Mountain Walk offers stunning views of the Port Stephens area and is a popular hiking destination.
Fighter World is an aviation museum located near Port Stephens and showcases a collection of military aircraft.
Tea Gardens is a charming riverside town located just a short drive from Port Stephens, known for its tea houses and scenic boat tours.
The Worimi Conservation Lands are home to the Stockton sand dunes and offer opportunities for sandboarding, 4WD tours, and camel rides.
Oakfield Ranch in Anna Bay offers horse riding experiences along the beach and through bushland.
The Irukandji Shark & Ray Encounters in Hawks Nest allows visitors to get up close with marine life including sharks and rays.
The Murray's Craft Brewing Co. in Bobs Farm is a local brewery where visitors can enjoy tastings of handcrafted beers.
The Tilligerry Habitat Reserve in Tanilba Bay is a beautiful nature reserve that showcases native flora and fauna, including koalas.
5. Discovering the Hidden Gems in Newcastle
Newcastle, located close to Nelson Bay, is a vibrant city that offers a treasure trove of hidden gems waiting to be explored. From historical sites to stunning beaches, here are some must-visit hidden gems in Newcastle:
Visit the iconic Newcastle Beach, known for its golden sand and great surf breaks. Take a leisurely stroll along the coast or simply relax and soak up the sun.
Explore the historic Newcastle East End, where you'll find beautifully preserved heritage buildings that date back to the 19th century. Wander through its charming streets and immerse yourself in the city's rich history.
Head to Merewether Baths, one of Australia's oldest ocean baths, for a refreshing swim or a relaxing picnic by the water's edge. Enjoy panoramic views of the coastline as you cool off in these unique ocean pools.
Don't miss out on Blackbutt Reserve, a vast nature reserve that offers beautiful bushland trails and opportunities for wildlife encounters. Spot kangaroos, koalas, and native birds as you explore this tranquil oasis.
Art enthusiasts should visit Newcastle Art Gallery, home to an impressive collection of Australian art spanning from colonial times to contemporary works. Admire paintings, sculptures, and other artistic masterpieces in this cultural gem.
Take a ferry ride across Newcastle Harbour to Stockton and discover Stockton Sand Dunes – the largest continuous sand dune system in the Southern Hemisphere. Experience sandboarding or enjoy scenic walks amidst this unique natural wonder.
Enjoy breathtaking views from Fort Scratchley Historic Site – a former coastal defense installation turned museum. Learn about Newcastle's military history while taking in panoramic vistas of Nobby's Beach and beyond.
Discover Bathers Way – a picturesque coastal walk that stretches from Merewether Beach to Nobby's Beach. Marvel at stunning ocean views and visit iconic landmarks like Bogey Hole – a historic convict-built ocean bath.
Immerse yourself in the vibrant food and coffee scene of Darby Street. This lively street is lined with trendy cafes, boutique shops, and delectable eateries that will leave your taste buds wanting more.
Unwind at Newcastle's beautiful inner – city beaches such as Bar Beach, Dixon Park Beach, and Newcastle Ocean Baths. These hidden gems offer pristine sand, turquoise waters, and a peaceful atmosphere away from the crowds.
Top Things to Do in Nelson Bay Australia – Final Thoughts
In 2023, Nelson Bay will continue to be a top destination for travellers seeking adventure and relaxation in Australia. With its stunning beaches, diverse wildlife, thrilling outdoor activities, and delicious dining options, there is something for everyone to enjoy.
Whether you're exploring the sand dunes on a quad bike or indulging in a dolphin watching tour, Nelson Bay promises an unforgettable experience that will leave you wanting more. So pack your bags and get ready to discover the best of what Nelson Bay has to offer in 2023!
FAQs
1. What are some of the best things to do in Nelson Bay, Australia in 2023?
Some of the best things to do in Nelson Bay, Australia in 2023 include exploring the beautiful beaches, such as Shoal Bay Beach and Little Beach, going dolphin and whale watching, visiting Tomaree National Park for scenic hikes and stunning views, and enjoying water activities like kayaking or snorkeling.
2. Are there any must-visit attractions or landmarks in Nelson Bay?
Yes! Some must-visit attractions or landmarks in Nelson Bay include the iconic Mount Tomaree Lookout for panoramic views of the area, Gan Gan Lookout for a bird's-eye view of the bay and coastline, Port Stephens Lighthouse for its historical significance and picturesque location, and Murray's Craft Brewing Co. for beer enthusiasts.
3. Are there any recommended restaurants or cafes in Nelson Bay?
Absolutely! In Nelson Bay you can find a range of excellent dining options. Some highly recommended restaurants include The Little Nel Cafe for delicious breakfast options, Sienna's Pizzeria Bar & Restaurant for authentic Italian cuisine with waterfront views, The Wharf Restaurant & Cafe for fresh seafood dishes, and Sandpipers Restaurant & Bar for contemporary Australian dining.
4. What outdoor activities are available in Nelson Bay?
Nelson Bay offers an abundance of outdoor activities to enjoy. You can go on fishing charters to try your luck at catching some local fish species like snapper or flathead; take part in adventurous water sports such as jet skiing or parasailing; go on a guided bushwalking tour to explore the region's natural beauty; or rent a bike to cycle around town and soak up the coastal scenery.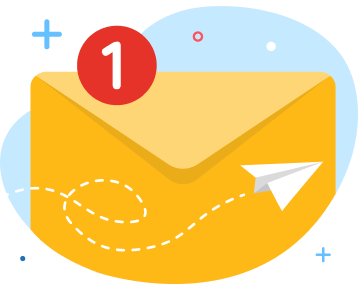 news via inbox
Nulla turp dis cursus. Integer liberos  euismod pretium faucibua