The 10 Best Things to Do in Castlerock Northern Ireland This Year
The best things to do in Castlerock Northern Ireland can be huge surprise. Why do I say that? The wealth of exciting activities and attractions in this charming seaside village of Castlerock, Northern Ireland is amazing.
I didn't expect so much in a seaside village. From delicious homemade baked goods to stunning beaches and historic landmarks, there is something for everyone to enjoy in this idyllic destination.
Key Takeaways
Here are the key highlights:
Visit Ruth's Bakery for mouthwatering homemade baked goods like farls, potato bread, and cakes.
Take a leisurely stroll along Castlerock Beach with its breathtaking views of the North Atlantic Ocean.
Explore The Black Glen, a scenic walking trail offering panoramic vistas of farming fields and Downhill House.
Find tranquility in Downhill Forest, an 83-acre woodland perfect for outdoor activities and adventures.
Uncover the rich history of Downhill Demesne & Hezlett House, where you can explore ruins and learn about the area's heritage.
These are just a few of the many incredible things to do in Castlerock, Northern Ireland. Whether you're seeking delectable treats, natural beauty, or a glimpse into the past, Castlerock has it all. Plan your visit to this enchanting village and create unforgettable memories.
Things to Do in Castlerock Northern Ireland
1. Visit Ruth's Bakery for Delicious Homemade Baked Goods
Indulge your taste buds with a visit to Ruth's Bakery, where you can treat yourself to a delightful selection of homemade baked goods. From the moment you walk through the door, the heavenly aroma of freshly baked farls, potato bread, and cakes will transport you to a world of culinary bliss.
"The warm, buttery aroma that fills the air is simply irresistible," says one satisfied customer.
"The skill and love that goes into each and every creation at Ruth's Bakery is evident in every bite. The traditional recipes and locally sourced ingredients make all the difference."
Whether you're in the mood for a flaky pastry with your morning coffee or a mouthwatering cake for a special occasion, Ruth's Bakery has you covered. Their dedication to quality and craftsmanship is truly unparalleled.
Must-Try Treats at Ruth's Bakery:
Farls – These traditional Irish griddle breads are the perfect accompaniment to any meal.
Potato Bread – Made from mashed potatoes, this savoury bread is a local favourite.
Cakes – From rich chocolate gateau to light and fluffy Victoria sponge, their cakes are a slice of heaven.
So, whether you're a local resident or a visitor to Castlerock, be sure to make a stop at Ruth's Bakery. Your taste buds will thank you!
2. Explore the Pristine Beauty of Castlerock Beach
Immerse yourself in the breathtaking beauty of Castlerock Beach, a picturesque blue flag beach that offers a wide range of activities and outdoor adventures. With its golden sands, stunning backdrop of cliffs, and mesmerizing views of the North Atlantic Ocean, this beach is a true gem on the Northern Irish coast.
Whether you're looking for a relaxing day by the sea or an adrenaline-filled adventure, Castlerock Beach has something for everyone. Here are some activities you can enjoy:
Take a leisurely stroll along the shoreline and feel the soft sand between your toes.
Go for a refreshing swim in the crystal-clear waters of the Atlantic.
Try your hand at water sports such as surfing, paddleboarding, or kayaking.
Set up a picnic on the beach and enjoy a delicious meal while taking in the breathtaking views.
Explore the rock pools and discover fascinating marine life.
Embark on a scenic coastal walk along the Castlerock Beach Trail, which offers panoramic vistas of the coastline.
"Castlerock Beach is a little piece of paradise. The combination of its natural beauty, golden sands, and gentle waves make it the perfect spot for relaxation and adventure." – Local resident
3. Wander through the Black Glen
Embark on a leisurely stroll through The Black Glen, a captivating walking trail that winds its way between Castlerock and Downhill, offering spectacular views of the surrounding countryside.
As you wander along the trail, you'll be treated to breathtaking vistas of farming fields and the grandeur of Downhill House. The Black Glen is now owned by the National Trust, ensuring its preservation for future generations to enjoy.
Immerse yourself in nature as you meander through this tranquil landscape. The trail is well-maintained, making it accessible for walkers of all ages and abilities. Take your time to absorb the beauty of the lush greenery and the peaceful ambiance of the glen.
"The Black Glen is like stepping into a postcard. The views are simply stunning, and the serenity of the surroundings is truly magical." – Local resident
Whether you're a seasoned hiker or simply looking for a lovely stroll, The Black Glen is a must-visit destination for outdoor enthusiasts. Don't forget to bring your camera to capture the picturesque moments along the way.
4. Discover Tranquility in Downhill Forest
Immerse yourself in nature's tranquility as you explore the enchanting Downhill Forest, a haven for outdoor activities and adventures in Castlerock. This peaceful woodland area, spanning 83 acres and maintained by the National Trust, offers a serene escape for visitors of all ages.
With its towering trees, winding paths, and abundant wildlife, Downhill Forest provides the perfect setting for a variety of outdoor pursuits. Whether you're seeking a leisurely stroll, an invigorating hike, or a thrilling bike ride, this idyllic forest has something to offer everyone.
"Walking through Downhill Forest is like stepping into a fairytale. The dappled sunlight shining through the canopy creates a magical atmosphere, and the tranquility is truly rejuvenating." – Local resident
5. Uncover History at Downhill Demesne & Hezlett House
Step back in time and delve into the fascinating history of Castlerock as you explore the remarkable ruins of Downhill Demesne & Hezlett House. These historical sites are a testament to the rich heritage of the area, offering glimpses into the lives of those who once inhabited these magnificent buildings.
Downhill Demesne is a sprawling estate that was once the home of Frederick Hervey, the 4th Earl of Bristol. The most iconic feature of the demesne is Mussenden Temple, a stunning circular building perched on a cliff edge overlooking the North Atlantic Ocean. Originally built as a library, the temple now stands as a striking landmark, attracting visitors from far and wide.
"The remarkable ruins of Downhill Demesne & Hezlett House offer a fascinating journey through time, allowing you to immerse yourself in the stories of the past."
Hezlett House, located nearby, is an enchanting thatched cottage dating back to the 17th century. Step inside to discover the preserved living spaces, complete with authentic furniture and decor.
As you wander through the rooms, you'll gain a deeper understanding of what life was like for the Hezlett family and the local community.
6. Let the Children Play at Bishops Play Trail
Treat your little ones to a day of laughter and adventure at Bishops Play Trail, an enchanting wooden play area nestled within the scenic Downhill Forest. This family-friendly attraction is perfect for children of all ages, offering a variety of exciting activities and fun-filled experiences.
As you enter Bishops Play Trail, you'll be greeted by a magical woodland setting, complete with towering trees and lush greenery. The trail is carefully designed to encourage imaginative play and exploration, with wooden structures, rope swings, climbing frames, and more. Let your children's creativity soar as they navigate through the maze-like pathways, discovering hidden nooks and crannies along the way.
While your little ones are busy playing and making new friends, you can relax on the nearby benches and take in the tranquil surroundings. Enjoy the sound of laughter and the sight of joyous faces as your children immerse themselves in this delightful outdoor play area.
Create Lasting Memories
Watch as your children test their balance and coordination on the wobbly bridges and stepping stones.
Encourage their sense of adventure as they conquer the climbing frames and explore the treehouse.
Join in on the fun and let your inner child come out to play on the swings and slides.
Bishops Play Trail is an ideal destination for a family day out, offering a safe and secure environment where children can have fun and let their imaginations run wild. The trail is conveniently located within Downhill Forest, allowing you to combine your visit with a leisurely stroll through the woodland or a picnic amidst nature's beauty.
So, pack a bag filled with snacks and drinks, bring your children's favorite toys and games, and get ready for a memorable day at Bishops Play Trail. With laughter, adventure, and endless fun, this family-friendly activity in Castlerock is sure to create lasting memories for you and your loved ones.
7. Admire the Beauty of Bishops Gate
Marvel at the exquisite beauty of Bishops Gate, a magnificent Gothic-style gate lodge adorned with breathtaking horticulture. This historic landmark in Castlerock boasts intricate architectural details, making it a must-see sight for visitors. As you approach the gate lodge, you'll be captivated by its imposing presence and the sheer elegance of its design. The intricate stonework and delicate carvings showcase the craftsmanship of a bygone era, adding to the charm and allure of this picturesque location.
Take a leisurely stroll through the gate and you'll be greeted by a breathtaking display of horticulture. The vibrant flowers and verdant greenery that surround Bishops Gate create a striking contrast against the dark stone walls. The careful arrangement of the plants and the meticulous maintenance of the garden contribute to the overall enchanting atmosphere of this place.
A Landmark That Captivates
Bishops Gate stands as a testament to Castlerock's rich history and architectural heritage. It is a reminder of the village's past and the grandeur that once existed in this seaside town. Whether you're an architecture enthusiast, a history buff, or simply someone who appreciates beauty, a visit to Bishops Gate will leave a lasting impression.
As you explore the gate lodge and its surroundings, take a moment to soak in the tranquility of the setting. Breathe in the fresh sea air, listen to the gentle rustle of leaves, and allow yourself to be transported to a place of serenity. Whether you're on a solo adventure, enjoying a romantic getaway, or exploring with family and friends, Bishops Gate is sure to leave you with unforgettable memories.
8. Experience the Majesty of Mussenden Temple
Immerse yourself in the grandeur of Mussenden Temple, an awe-inspiring structure perched on the edge of a cliff, commanding breathtaking views of Castlerock. This iconic landmark, built in the 18th century, is a testament to architectural beauty and historical significance.
With its stunning location overlooking the North Atlantic Ocean, Mussenden Temple offers visitors a unique experience that truly captures the essence of Castlerock.
As you approach Mussenden Temple, you'll be captivated by its dramatic setting and the sense of history that surrounds it. The temple was originally built as a library and is now managed by the National Trust.
Step inside and marvel at the intricate design, with its circular shape and classical features. From the windows, you can enjoy panoramic views of Castlerock Beach and the surrounding coastline, making it a must-see sight for visitors to the area.
Whether you're interested in history, architecture, or simply breathtaking scenery, Mussenden Temple is sure to leave a lasting impression. Take a leisurely stroll along the clifftop path leading to the temple and soak in the stunning views of the crashing waves below. Pause for a moment of reflection or snap a memorable photograph to commemorate your visit.
For those seeking a truly memorable experience, plan your visit to Mussenden Temple during sunset. As the sun dips below the horizon, casting golden hues across the sky, the temple takes on an even more magical ambiance. It's an unforgettable sight that will leave you with cherished memories of your time in Castlerock.
9. Relax and Enjoy at The Surf Shack
Indulge your senses and unwind at The Surf Shack, a delightful beachfront cafe that offers a delectable menu and the perfect spot to enjoy the beauty of Castlerock. With its stunning coastal views and relaxed atmosphere, The Surf Shack is an ideal place to sit back, relax, and soak in the charming seaside village vibes.
Step inside and you'll be greeted by the mouth-watering aroma of freshly brewed coffee and delicious homemade treats. Whether you're in the mood for a hearty breakfast, a light lunch, or a tasty snack, The Surf Shack has got you covered. Their menu features a range of options made with locally sourced ingredients, ensuring the freshest and most flavorful dining experience.
Take a seat on the outdoor terrace and enjoy the panoramic views of Castlerock Beach, with its golden sands and crashing waves. It's the perfect place to savor your meal while watching the surfers catching waves or simply basking in the tranquility of the surroundings.
As you indulge in your meal, why not treat yourself to one of The Surf Shack's signature dishes? From mouthwatering seafood platters to gourmet burgers and scrumptious desserts, their menu caters to all tastes and cravings. And if you're in need of a refreshing drink, their bar offers a selection of craft beers, fine wines, and specialty cocktails to quench your thirst.
So, whether you're seeking a delicious meal, a refreshing drink, or simply a tranquil spot to unwind, The Surf Shack is the place to be. Situated on the beachfront, it's the perfect spot to take in the beauty of Castlerock while enjoying a memorable dining experience.
10. Savor Local Delights at The Meatbox
Delight in the mouthwatering flavors of Castlerock at The Meatbox, a beloved cabin that showcases the best of local cuisine with its diverse menu and locally sourced ingredients. Whether you're craving a hearty burger, a comforting bowl of soup, or a mouthwatering steak, The Meatbox has something to satisfy every palate.
With a commitment to using only the freshest and highest quality ingredients, The Meatbox takes pride in supporting local farmers and producers. Each dish is carefully crafted to highlight the rich flavors of the region, showcasing the abundance of culinary talent in Castlerock.
"The Meatbox exceeded my expectations. The food was incredible, and the service was exceptional. I highly recommend trying their signature burger – it was the best I've ever had!"
From their famous signature burger to their delectable seafood dishes, The Meatbox offers a diverse menu that caters to all tastes. Vegetarian and gluten-free options are also available, ensuring that everyone can enjoy a delicious meal at this charming cabin.
When you visit Castlerock, make sure to add The Meatbox to your list of must-visit restaurants. You'll be treated to a memorable dining experience that celebrates the flavors of the region and leaves you craving more.
In Concluding…
Explore the charming seaside village of Castlerock.
Experience the magic and allure of Castlerock, a captivating seaside village that offers a treasure trove of experiences and attractions, perfect for a memorable adventure in Northern Ireland.
Nestled along the scenic North Atlantic coast, Castlerock boasts a range of activities and attractions that will delight visitors of all ages. Whether you're a food lover, nature enthusiast, or history buff, this charming village has something to offer for everyone.
Here's the conclusion of the awesome adventure that awaits:
Indulge in mouthwatering homemade baked goods at Ruth's Bakery, a charming local gem in Castlerock known for traditional treats and recipes.
Marvel at the natural beauty of Castlerock Beach's golden sands and North Atlantic vistas, but be mindful of jellyfish and weever fish.
Journey through picture-perfect landscapes on The Black Glen trail between Castlerock and Downhill for sweeping views.
Find serenity surrounded by whispering trees and melodious birds in the peaceful haven of Downhill Forest.
Uncover captivating history and secrets of the past by exploring the ruins of Downhill Demesne and Hezlett House.
Enjoy adventurous family fun navigating rope swings and wooden play trails at the exciting Bishops Play Trail.
Behold the elegance of ornate Gothic architecture and gardens at the magnificent Bishops Gate.
Gaze at awe-inspiring cliff-top vistas of Castlerock beach from the iconic Mussenden Temple.
Unwind over delicious fare soaking up beachfront views at the delightful Surf Shack cafe.
Savor locally-sourced cuisine at popular dining spot The Meatbox, known for mouthwatering Northern Ireland flavors.
Happy travels!
Source Links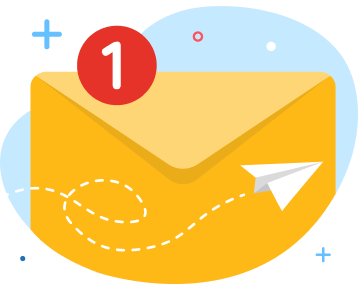 news via inbox
Nulla turp dis cursus. Integer liberos  euismod pretium faucibua