29 Best Things to Do in Belfast Northern Ireland in 2023
We've rounded up the best things to do in Belfast so if you're planning a trip in 2024 and scratching your head over where to start, worry no more! Known for its vibrant culture and rich history, Northern Ireland's capital offers endless adventures.
This blog post unpacks the ultimate list of the best things you shouldn't miss while visiting Belfast. Ready to uncover the hidden gems this city has got up its sleeve? Dive right into this travel guide!
Key Takeaways
These are attractions you do not have to miss!
Explore iconic attractions like Titanic Belfast, Crumlin Road Gaol, City Hall, Ulster Museum, St. George's Market, and Botanic Gardens.
Experience unique activities such as Black Taxi Tours, live Irish music sessions, and visiting Belfast Castle and C.S Lewis Square.
Enjoy outdoor adventures by hiking Cave Hill and exploring Stormont Estate in Belfast.
Have a wonderful trip!
Top Attractions in Belfast
Visit the iconic Titanic Belfast, explore the historic Crumlin Road Gaol, experience the grandeur of City Hall, immerse yourself in art at the Ulster Museum, and browse local goods at St.
George's Market, and relax in the beautiful Botanic Gardens.
1. Titanic Belfast
Titanic Belfast stands proud in the Titanic Quarter, marking the birthplace of the infamous ship. This colossal attraction gives you an immersive experience into the world's most legendary ocean liner – The Titanic.
Built exactly on the site where Harland and Wolff constructed the ill-fated vessel, it holds a significant place in Belfast's maritime history. Hailed as one of Northern Ireland's top tourist attractions, you'll dive deep into an extensive exhibit showcasing historically accurate accounts of Titanic's construction journey to its tragic sinking.
With world-class galleries and interactive displays, your visit promises to be nothing short of phenomenal at this iconic location known for being home to crafting giants of sea voyages back in time.
2. Crumlin Road Gaol
Crumlin Road Gaol stands as a remarkable visitor attraction in Northern Ireland. Its imposing walls and chilling atmosphere offer an authentic peek into the region's penal history.
Since its opening in 1845, it has seen over 150 years of incarcerations, escapes, and executions before closing down as a working prison in 1996.
Today, it serves as an intriguing destination offering guided tours within its eerie confines. These tours lead you through the Gaol's four wings filled with cells that once held convicts serving their sentences.
Each cell narrates a unique story from past attempts daring escapes or brave resistance during harsh times. Apart from these spine-tingling tours, Crumlin Road Gaol provides an eccentric setting for concerts and events today while being popular among couples looking for unconventional wedding venue hire options.
3. City Hall
Venturing into the heart of Belfast city centre, you'll encounter City Hall, a stunning edifice and one of Belfast's most popular attractions. Its architect, Sir Alfred Brumwell Thomas used Portland stone to design this civic building which was completed in 1906.
While exploring the grounds, visitors will find memorials that take them on a journey through Belfast's history including the noteworthy Titanic Memorial Garden. Not just an icon but also a gateway into the past, City Hall offers engaging tours and a Visitor Exhibition that gives insight into the city's rich heritage.
Interestingly enough, it not only remains an official function space but also doubles up as one for celebration, especially during Christmas when it is beautifully illuminated with festive lights.
4. Ulster Museum
The Ulster Museum, located within the beautiful surroundings of Belfast's Botanic Gardens, houses an impressive collection of art, historical artifacts, and specimens from the natural world.
Founded in 1821 as the Belfast Natural History Society, the museum has been exhibiting since 1833 and has included an art gallery since 1890. With its diverse range of exhibits and interactive displays, the Ulster Museum offers visitors a unique opportunity to explore history and culture.
Whether you're interested in ancient civilizations or contemporary art, this museum is sure to captivate your imagination. Keep an eye out for their exciting events and exhibitions throughout the year!
5. St. George's Market
St. George's Market, one of the best markets in the UK and Ireland, is a must-visit attraction in Belfast. Open only on Fridays, Saturdays, and Sundays, this market is a favorite among locals and tourists alike.
With its rich history and vibrant atmosphere, it's an ideal destination for history enthusiasts looking to immerse themselves in the city's culture. The market offers a wide variety of food options that will satisfy any foodie's cravings.
From fresh produce to artisanal crafts, St. George's Market has something for everyone to enjoy.
6. Botanic Gardens
Botanic Gardens is a popular attraction in Belfast and one of the top things to do in the city. This 28-acre public park is located near Queens University and offers a peaceful retreat for visitors.
The park features various impressive elements, including tropical plants, giant bird feeders, a rose garden, an alpine garden, mature trees, flower beds, and sculptures. It also houses the Ulster Museum and the Palm House.
In addition to its natural beauty, the Botanic Gardens holds historical significance as it's part of Belfast's Victorian heritage and serves as a meeting place for locals. Whether you want to take a leisurely stroll or have a picnic amidst nature's wonders, Botanic Gardens is definitely worth visiting during your time in Belfast.
Unique Experiences in Belfast
Experience the rich history and culture of Belfast with unique activities such as taking a Black Taxi Tour, enjoying live Irish music, visiting C.S Lewis' former home, and exploring the vibrant street murals.
7. Black Taxi Tours
Black Taxi Tours Belfast offers immersive guided tours that provide a unique window into the city's history. Ranked fifth in TripAdvisor's "Best of the Best" Things to Do Awards 2023, these tours cover Belfast's troubled past, political landmarks, and famous murals.
Led by knowledgeable drivers with first-hand experience of The Troubles, Black Taxi Tours offer a fascinating insight into the city's rich cultural heritage. Whether you're interested in learning about Belfast's complex history or simply want to explore its vibrant street art scene, a Black Taxi Tour is an engaging and informative way to discover this captivating city.
8. Live Irish Music
Belfast is renowned for its vibrant music scene, and one of the best ways to immerse yourself in Irish culture is by experiencing live traditional Irish music. Throughout the city, you'll find numerous pubs and bars that offer lively sessions of toe-tapping tunes played by talented musicians.
Kelly's Cellars, a historic pub that has been serving customers since 1720, is a must-visit spot for enjoying traditional Irish music. If you're looking for a more structured experience, consider joining the Belfast Traditional Music Trail or taking part in Belfast Music Tours.
These tours provide insights into the city's music culture while guiding you through famous landmarks and unique bars where live performances take place. So grab a pint of Guinness and let the enchanting melodies transport you to the heart of Irish tradition and celebration.
9. Visit Belfast Castle
Belfast Castle is a must-visit attraction in Northern Ireland. This historic turreted stone building offers a glimpse into the region's rich history and provides stunning views over Belfast Lough.
Surrounded by beautiful gardens and woodland, it's the perfect place to take a leisurely stroll and enjoy the peaceful scenery. While at Belfast Castle, make sure to dine at The Cellar Restaurant, which offers delicious dining options in a charming setting.
For those interested in learning more about the area, the Cave Hill Visitor Centre can be explored while at Belfast Castle. Don't miss out on this unique opportunity to experience both history and natural beauty all in one place!
10. Explore the Street Murals
Belfast is renowned for its vibrant tradition of street murals. One of the best ways to immerse yourself in the city's rich history and culture is by exploring these incredible works of art.
From political statements to tributes to influential figures, each mural tells a unique story. Don't miss the chance to visit notable murals such as the Bobby Sands tribute mural or the James Connolly mural.
And keep an eye out for the Frederick Douglass mural, honouring his contributions to civil rights. Embark on a journey through Belfast's streets and discover these powerful expressions of art and history.
11. Taste Michelin-style Nosh
Belfast is a food lover's paradise, especially for those looking to savor Michelin-style nosh. The city boasts several Michelin-starred restaurants that are renowned for their quality and creativity.
From fine dining establishments to trendy gastropubs, Belfast offers a diverse range of culinary experiences that will satisfy even the most discerning palates. Whether you're in the mood for traditional Irish cuisine or international flavors with a modern twist, there's something for everyone.
Don't miss the opportunity to indulge in the gastronomic delights that Belfast has to offer during your visit.
12. Visit C.S Lewis
Discover the magical world of C.S. Lewis in Belfast by visiting CS Lewis Square. This public space, located at the heart of the Connswater Community Greenway, is named after the famous author who created The Chronicles of Narnia.
Here, you can immerse yourself in his enchanting stories with seven beautiful bronze sculptures inspired by The Lion, the Witch and The Wardrobe. As you explore this unique experience, take a moment to appreciate over 300 native trees that surround the square.
Don't miss out on this must-see attraction in 2023 and discover the legacy of one of literature's most beloved authors.
Outdoor Activities in Belfast
Get active and explore the great outdoors in Belfast. From hiking Cave Hill to playing mini golf, there's something for everyone. Don't miss out on these exciting activities!
13. Hiking Cave Hill
Hiking Cave Hill is a must-do activity in Belfast. Explore the beautiful trails and enjoy breathtaking views of the city and surrounding areas.
Discover Cave Hill Country Park, located in north Belfast.
Take advantage of the hiking, walking, and orienteering routes available.
Immerse yourself in nature and enjoy the fresh air and exercise.
Visit the adventurous playground, archaeological sites, and visitor center within the park.
Explore the eco trails and gardens that add to the park's charm.
Embark on the Cave Hill walk, known as one of the best walks in Belfast.
Experience panoramic views across Belfast from different viewpoints on the hill.
Capture stunning photos of this picturesque area.
Appreciate the peaceful atmosphere while surrounded by nature.
Make memories while exploring this popular attraction in Belfast.
14. Visit Stormont Estate
Stormont Estate is a must-visit destination for outdoor enthusiasts in Belfast. This expansive estate offers a range of activities that cater to all ages and interests. Explore the picturesque gardens, take leisurely walks, or challenge yourself with fitness trails.
There's even a children's play park for little ones to enjoy. If you're planning a picnic or barbecue, designated areas are available for visitors to relax and savor their meals amidst the breathtaking surroundings.
As one of Northern Ireland's public parks, Stormont Estate is open year-round and admission is free, making it an accessible and affordable option for those looking to connect with nature during their visit to Belfast.
15. Coastal Walks and Sea Swim
Belfast in 2023 offers visitors the opportunity to enjoy some of the best outdoor activities, including coastal walks and sea swims. Whether you're looking for a leisurely stroll along the coastline or a refreshing dip in the sea, Belfast has something to offer everyone. Here are some of the top coastal walks and sea swim spots in Belfast:
Bangor Coastal Path: Take a scenic walk along the Bangor coastline, where you can admire breathtaking views of the Irish Sea.
Cave Hill Country Park: Explore the stunning landscapes of Cave Hill Country Park, which offers both coastal walks and panoramic views of Belfast Lough.
Whitehead Coastal Walk: Discover the picturesque village of Whitehead while enjoying a relaxing coastal walk along its beautiful promenade.
Portstewart Strand: Head to Portstewart Strand for a sandy beach and invigorating sea swim.
Blackhead Path: Follow the Blackhead Path in Whitehead for incredible views across Belfast Lough and beyond.
Groomsport Coastal Walk: Wander along Groomsport's charming coastal path, dotted with quaint cottages and stunning seascapes.
Helens Bay Beach: Unwind at Helens Bay Beach, where you can take a dip in the clear waters or simply soak up the sun on its golden sand.
Crawfordsburn Country Park: Enjoy a peaceful coastal walk through Crawfordsburn Country Park, home to beautiful woodlands and a tranquil beach.
Ballyholme Beach: Visit Ballyholme Beach for an energizing swim or a leisurely stroll along its expansive shores.
Murlough Nature Reserve: Discover Murlough Nature Reserve's unique dune system as you meander through its beautiful coastal trails.
16. Play Mini Golf
Belfast offers some of the best mini-golf experiences in Northern Ireland. Air-tastic in Belfast provides a fantastic adventure golf course with lots of fun activities for everyone to enjoy.
Whether you're a beginner or an experienced golfer, you'll have a blast navigating through challenging obstacles and trying to sink that hole in one. Pirates Adventure Golf is another great option, offering the only outdoor 36-hole Florida-style mini golf complex in Northern Ireland.
And if you're up for more adventure, head over to Lost City Adventure Golf where you can try your luck on their two 18-hole courses featuring exciting themes like Sunken Skull Ridge and Explorer Falls.
17. Indoor Skydiving
We Are Vertigo in Belfast offers an exhilarating indoor skydiving experience. At speeds of up to 120mph, individuals can feel the thrill of flight in a safe and controlled environment.
Being Ireland's only indoor skydiving center, We Are Vertigo is a must-visit attraction for adventure seekers. Conveniently located at stop number 5 on the Belfast city sightseeing tour route, it's easily accessible for tourists exploring the Titanic Quarter.
18. Bubble Football
Bubble football is a hilarious twist on the classic game of 5-a-side soccer. It's a popular activity in Belfast, perfect for stag do's, groups, and team events. Participants get inside inflatable orbs and try to shoot goals while bumping into each other.
This fun-filled game can be booked for various occasions such as stag/hen parties, kids' parties, corporate events, and gala days. Bubble football in Belfast is also known as Zorb football, providing thrilling entertainment for all ages.
Cultural and Historical Sites
St. Anne's Cathedral, located in the heart of Belfast, is a stunning cultural and historical site that visitors must see.
19. St. Anne's Cathedral
St. Anne's Cathedral is an Anglican cathedral located in Belfast, Northern Ireland. Completed in 1904, this impressive cathedral was built in the Romanesque style and stands as a significant cultural and historical site in the city.
Originally a smaller church in the Classical style, it was dedicated to St. Anne and has since become a popular attraction for visitors from around the world. With its stunning architecture and rich history, St.
Anne's Cathedral offers a unique glimpse into Belfast's past and continues to be an important part of the city's heritage.
20. Queens University
Queen's University Belfast is a renowned institution with a rich history spanning over 160 years. It stands as one of the architectural gems in Belfast, adding to the city's charm.
Not only does Queen's University offer a world-class education, but it also holds a significant place in the cultural and historical fabric of Belfast. As one of the leading universities in the UK and Ireland, Queen's University Belfast continues to contribute to academic excellence and shape young minds for the future.
21. Belfast Peace Wall
The Belfast Peace Walls are barriers that were built to separate Catholic and Protestant communities in the city. Currently, there are around 100 peace walls in Belfast, serving as a reminder of the city's troubled past.
These walls often feature colorful murals that depict themes related to the history and culture of Belfast. To explore these significant landmarks, you can take guided tours that provide maps and information about selected murals.
It is interesting to note that today, there are more peace walls in Belfast than there were 25 years ago.
22. Linen Hall Library
The Linen Hall Library is the oldest library in Belfast and the last subscribing library in Ireland. Established in 1788 by the Belfast Reading Society, it boasts an extensive collection of Irish and Local Studies materials.
Whether you're interested in delving into Irish history or tracing your family roots, this library is renowned for its impressive Irish and genealogy sections. In addition to providing a wealth of knowledge, the Linen Hall Library also generates income from membership fees, ensuring its continued operation for years to come.
23. Ulster Folk Museum
The Ulster Folk Museum is a must-visit attraction that allows visitors to step back in time and explore the traditions and heritage of Ulster's past. This unique museum showcases everyday skills, customs, and traditions from different periods in history, providing an immersive experience for all.
By highlighting these traditions, the museum aims to help people reconnect with the past and understand how they can still be relevant and beneficial in today's world. Located just three miles east of Belfast in Holywood, the Ulster Folk Museum has been captivating both locals and tourists since it first opened its doors in 1964.
24. Crown Liquor Saloon
The Crown Liquor Saloon is a historic and unique pub located in Belfast. Owned by the National Trust, it is renowned for its stunning Victorian Gothic décor. Considered one of the world's great bars, it showcases exquisite Victorian design and craftsmanship.
Conveniently situated on Great Victoria Street, just across from the famous Europa Hotel, it offers visitors an authentic experience of Belfast's vibrant pub culture. The Crown Bar serves up classic pub food, along with a selection of real ales and premium Gins.
It's definitely a must-visit spot for those looking to immerse themselves in Belfast's rich history while enjoying a drink or two in an extraordinary setting.
Shopping and Entertainment
Experience the vibrant shopping scene in Belfast at Victoria Square Shopping Centre, where you can find a wide range of shops and boutiques to browse through.
25. Victoria Square Shopping Centre
Victoria Square Shopping Centre is the largest shopping centre in Belfast, covering a massive 800,000 square feet of retail and leisure space. This iconic shopping destination boasts over 70 shops, ranging from high-end designer stores to charming independent boutiques.
The highlight of Victoria Square is its striking dome, which offers panoramic views of the city. Known for housing luxury brands, this shopping centre is a favorite among locals and tourists alike who are looking for an upscale shopping experience in Belfast.
26. Grand Opera House
The Grand Opera House in Belfast is a historic theater that was constructed in 1895 by architect Frank Matcham. Known for its stunning architecture, the theater offers a wide range of entertainment options including drama, opera, dance, comedy, musicals, and family shows.
Located in the heart of Belfast, the Grand Opera House is easily accessible and has become a popular venue for both locals and tourists alike. Visitors have the opportunity to take guided tours of this iconic landmark to learn about its rich history and cultural significance.
With its diverse program offerings and central location, the Grand Opera House continues to attract audiences from all walks of life.
27. Comedy @ The Empire
The Empire Laughs Back at The Belfast Empire, one of the city's premier live music bars. Every Tuesday, this renowned comedy club hosts a night of outstanding stand-up comedy, featuring local, national, and international comedians.
After a period of absence, The Empire is celebrating the return of live stand-up comedy to its stage. Alongside its reputation for top-notch comedy shows, The Empire also offers an outdoor beer garden and a pub-grub menu that make it one of Belfast's best-loved drinking establishments.
With a mix of shopping and entertainment options available, The Empire is a popular destination for both locals and tourists alike.
28. Catch a Live Show
Belfast offers an array of live shows, making it one of the best things to do in the city in 2023. Whether you're into theater, music, or comedy, there's something for everyone. The Grand Opera House is a popular venue that hosts a variety of performances throughout the year.
From top-notch musicals to hilarious comedians, you're sure to be entertained. So take some time out from sightseeing and immerse yourself in the vibrant arts scene of Belfast by catching a live show during your visit.
29. Whiskey Tastings
Belfast is a whiskey lover's paradise, offering a range of whiskey tastings and experiences. Whether you're a seasoned connoisseur or just starting to explore the world of whiskey, there is something for everyone.
From guided tours to self-guided experiences, you can delve into Belfast's rich whiskey heritage and sample a variety of flavors and styles. The city hosts events like Belfast Whiskey Week 2023, which features 100 different activities over nine days, including tastings, masterclasses, and more.
One popular event during this week is the Belfast Whiskey Social 2023, where you can try whiskies from over 35 exhibitors. So don't miss out on the opportunity to discover and savor some of the finest whiskeys in Belfast!
The Wrap – Best Things to Do in Belfast
Discover the vibrant city of Belfast in 2023 and immerse yourself in the best that Northern Ireland has to offer. From iconic attractions like Titanic Belfast and City Hall to unique experiences such as Black Taxi Tours and street mural exploration, there's something for everyone.
Whether you're a history buff, an outdoor enthusiast, or a culture lover, Belfast will captivate you with its rich heritage and exciting activities. Plan your trip now and make unforgettable memories in this dynamic city.
FAQs
1. What are some fun things to do in Belfast, Northern Ireland?
Some of the best places to visit include the historic Belfast City Hall, the lively Belfast Cathedral Quarter, and for animal lovers, the fascinating Belfast Zoo.
2. Are there any free attractions worth seeing in Belfast?
The view of the city from around Belfast is breathtaking and it's completely free! Plus you can admire street art in east Belfast or see the famous murals throughout the town without spending a penny!
3. How can I get around when visiting Belfast?
You have several options for getting around Belfast: you could catch a bus from your hotel to one of many popular attractions; take one of Belfast's oldest black taxi tours; or opt for a hop-on-hop-off tour for maximum flexibility.
4. Where should I eat while staying in Belfast?
There are many amazing restaurants serving delicious local food around town which perfectly encapsulates the culture of Northern Ireland! You could also visit markets scattered throughout Belfast if you're into more casual dining with fresh local produce.
5. Can I learn about history by visiting any parts around or outside Belfast?
Absolutely! A tour covering state and wartime memorials would give an excellent overview of history related to the Secretary's role during the Northern Ireland War!
6. Where should I stay when visiting this vibrant city next year?
For your 2023 trip – there are a multitude of well-rated hotels catering to different budgets- right at the heart of the city.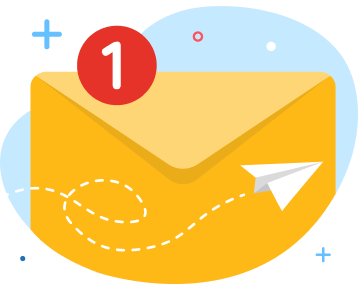 news via inbox
Nulla turp dis cursus. Integer liberos  euismod pretium faucibua