27 Things To Do In Northern Ireland – Top Attractions, Cities and More!
Planning a trip to Northern Ireland but overwhelmed by the sheer amount of things to do and places to explore? This green paradise boasts an impressive variety of attractions, from the ancient Giant's Causeway to the bustling streets of Belfast.
This blog post rounds up 27 must-visit spots for your next adventure in this spectacular region. Stick around, and let's unlock the wonders you can't afford to miss on your Irish journey!
Key Takeaways
Here are you main attractions, things to do and places to visit in Northern Ireland:
Explore Belfast City Hall and admire its stunning architecture and beautiful gardens.
Visit St. Anne's Cathedral to see its spectacular artwork, mosaics, and historical relics.
Don't miss the Titanic Belfast Museum to learn about the captivating history of the RMS Titanic.
Discover the Peace Wall in Belfast to understand the complex history and ongoing challenges of this region.
Escape to the tranquil Botanic Gardens in Belfast for a peaceful nature experience.
Immerse yourself in art, history, and natural science at the Ulster Museum in Belfast.
Marvel at the unique rock formation of Giant's Causeway that was formed millions of years ago.
Cross the thrilling Carrick-A-Rede Rope Bridge for stunning views along Northern Ireland's coastline.
Explore Dunluce Castle, a medieval fortress full of rich history and Game of Thrones fame.
Unleash your inner adventurer by hiking or rock climbing in the majestic Mourne Mountains.
Delve into Northern Ireland's history with a visit to Castle Ward, an 18th-century National Trust property.
Wander through Carrickfergus Castle, one of Northern Ireland's best-preserved castles.
Stroll down Dark Hedges, a picturesque lane made famous by Game of Thrones.
Take in breathtaking coastal views from Mussenden Temple on top of a 120 ft cliff
Spend a day relaxing on Portstewart Strand Beach or playing golf at Portstewart Golf Club
Hike through waterfalls at Glenariff Forest Park
Walk along the Cuilcagh Boardwalk for stunning natural beauty
Get out and explore the vibrant cities in the smallest nation in the United Kingdom!
Top Things to Do in Belfast
Explore Belfast City Hall, a historic building in the heart of the city, known for its stunning architecture and beautiful gardens.
1. Belfast City Hall
Belfast City Hall, a breathtaking symbol of the city's history and culture, stands proudly in the heart of Belfast. The architecture amazes the visitors with its impressive stained glass windows depicting unique scenes from Belfast's past.
This iconic landmark opens its doors for intriguing tours that take you through a rich exhibit dedicated to the city's history. It is not just about aesthetic appeal; this vibrant venue hosts numerous events including markets and concerts on its grounds, making it an ever-bustling hub within Northern Ireland's capital.
2. St. Anne's Cathedral
Making its place as a prime attraction in Northern Ireland, St. Anne's Cathedral dazzles visitors with spectacular artwork, intricate mosaics, and beguiling historical relics. Nestled comfortably on Donegall Street in Belfast, the cathedral stands tall on the very grounds of what was once the Parish Church of St.
Anne.
Constructed during the early 1900s, it has grown to become one of Northern Ireland's most famous Episcopalian cathedrals. It serves as a central emblem for the Anglican Church of Ireland and is renowned beyond city limits as one tourist attraction you can't miss when crafting your bucket list for places to visit in Northern Ireland.
3. Titanic Belfast Museum
Steeped in history, the Titanic Belfast Museum is a Northern Ireland attraction that no visitor should miss. Situated in the very spot where the legendary RMS Titanic was constructed – the Titanic Quarter, this museum commemorates its captivating past with state-of-the-art multimedia displays and engaging interactive exhibits.
The site even stands at the head of the slipway where they launched the ill-fated ship. Here visitors can delve into detailed accounts about how they built, launched, and eventually sank the Titanic.
To enhance this experience further, you can take guided tours or use audio guides offered by the museum itself to learn all about this iconic ship's storyline from construction to its tragic end.
4. Peace Wall
The Peace Wall in Belfast holds significant historical importance and is a powerful symbol of division in the city. These walls were constructed with a specific purpose, to separate communities in Northern Ireland during times of conflict.
Standing at heights up to six meters, they act as physical barriers between neighborhoods. Over time, the number of peace walls has been decreasing as efforts are made to promote reconciliation and unity.
Despite its divisive nature, the Peace Wall is listed as one of the top tourist attractions in Belfast, drawing visitors who want to understand the complex history and ongoing challenges faced by this region.
5. Botanic Gardens
The Botanic Gardens in Belfast is a popular attraction. Located near Queen's University, this 28-acre public park offers a serene escape from the city bustle. With its tropical plants, giant bird feeders, rose garden, alpine garden, and flower beds, there's something to delight every nature lover.
The gardens also boast impressive sculptures that add to the beauty of the surroundings. Don't miss out on exploring the Botanic Gardens when you visit Belfast – it's a must-see destination for both tourists and locals alike!
6. Ulster Museum
The Ulster Museum, located in Belfast's Botanic Gardens, is a must-visit attraction for art, history, and natural science enthusiasts. With approximately 8,000 square meters of space, this museum houses an impressive collection of art, historical artifacts, and specimens from the natural world.
From fine and applied art to archaeology and local history to geology and wildlife exhibits, the Ulster Museum offers visitors a diverse range of exhibits that showcase the rich cultural heritage and natural wonders of Northern Ireland.
Whether you're interested in admiring masterpieces or exploring ancient artifacts, a visit to the Ulster Museum is sure to be an educational and memorable experience.
Day Trips from Belfast
Explore the iconic Giant's Causeway, cross the Carrick-A-Rede Rope Bridge, and discover the medieval ruins of Dunluce Castle.
7. Giant's Causeway
The Giant's Causeway is a famous rock formation in Northern Ireland that was formed during a volcanic eruption millions of years ago. The rocks, made of soft chalk material, create a stunning display of rugged symmetry.
According to legend, the Causeway consists of stepping stones used by an Irish giant to reach Scotland. This natural wonder attracts visitors from all over the world who come to marvel at its unique beauty and learn about its fascinating geological history.
8. Carrick-A-Rede Rope Bridge
The Carrick-A-Rede Rope Bridge is a thrilling attraction located in Ballintoy, County Antrim, Northern Ireland. This historic bridge has been standing for over 250 years and offers visitors an unforgettable experience.
Suspended 100 feet in the air, the bridge crosses a dramatic 60-foot chasm between mainland Northern Ireland and Carrick-a-Rede Island. Made of planks and wires, it provides stunning views of the surrounding coastline and is included in day trips from Belfast.
Adventure seekers will love crossing this unique rope bridge and capturing breathtaking photos along the way.
9. Dunluce Castle
Dunluce Castle, a medieval fortress located in County Antrim, Northern Ireland, is a must-visit attraction for history buffs and Game of Thrones fans alike. Perched on the edge of a dramatic basalt outcropping, this castle was once occupied by the McQuillan and MacDonnell clans.
Today, visitors can explore the castle's rich history through its historical and archaeological exhibits. With its stunning location and captivating past, Dunluce Castle has become a popular tourist destination that should not be missed during your trip to Northern Ireland.
Situated amidst breathtaking coastal scenery on the Causeway Coast, Dunluce Castle offers an unforgettable experience for all who visit. It has gained even more fame after being featured in the hit TV series Game of Thrones as House Greyjoy's stronghold Pyke.
10. Mourne Mountains
The Mourne Mountains, located in County Down, Northern Ireland, are a breathtaking natural wonder. This Area of Outstanding Natural Beauty and UNESCO Global Geopark offers stunning landscapes and towering peaks to explore.
Standing at 850 meters (2,790 feet), Slieve Donard is the highest peak in the range. It's no wonder that these majestic mountains have inspired authors like C.S. Lewis for his Chronicles of Narnia series.
The Mournes attract avid hikers and rock climbers from all over who come to experience their beauty and challenge themselves on the rugged terrain.
11. Castle Ward
Castle Ward is an 18th-century National Trust property located near the village of Strangford in County Down, Northern Ireland. This historic site offers fascinating upstairs/downstairs tours of the house and servants' quarters, allowing visitors to step back in time.
Castle Ward is famous for its unique blend of architectural styles and interiors, with half of the mansion built in the classical Palladian style. It's an impressive place to explore and learn about Northern Ireland's rich history.
12. Carrickfergus Castle
Carrickfergus Castle, located in the town of Carrickfergus in County Antrim, is a historic site that has stood for over 800 years. As one of the best-preserved castles in Northern Ireland, it offers visitors a glimpse into its storied past.
This fortress has withstood sieges and defended against invaders throughout history. Guided tours are available to explore the castle and its grounds, which feature life-size figures depicting its fascinating history.
Exploring the Northern Coast
Discover breathtaking natural landscapes and iconic locations on the Northern Coast of Northern Ireland, from the enchanting Dark Hedges to the majestic Mussenden Temple. Read on to find out more!
13. Dark Hedges
The Dark Hedges, located near Ballymoney in County Antrim, is a picturesque lane adorned with 90 stunning beech trees. Planted by the Stuart family in the 18th century, these majestic trees create an enchanting tunnel-like pathway.
This iconic location gained fame for its appearance in the popular television series Game of Thrones, where it served as the "Kingsroad." Visiting the Dark Hedges lets you step into a fantasy world and experience the magical atmosphere that captivated audiences around the globe.
14. Mussenden Temple
Perched atop a 120 ft cliff, Mussenden Temple is an 18th-century Italian-style replica that offers breathtaking coastal views. Built as a private library by the Earl-Bishop, this iconic landmark is named after his cousin, Frideswide Mussenden.
Situated within the Downhill Demesne estate, the temple has stood for centuries and remains a must-visit attraction in Northern Ireland.
15. Portstewart
Portstewart is a small town located in County Londonderry, Northern Ireland. With a population of 7,854 people, it offers a charming coastal experience for visitors. One of its notable attractions is Portstewart Strand, a two-mile-long sandy beach that forms part of the National Trust.
This beautiful stretch of coastline provides the perfect setting for relaxation and recreation. Additionally, Portstewart is renowned for its golf courses, with Portstewart Golf Club being a popular choice among golf enthusiasts.
Whether you're looking to soak up the sun on the beach or enjoy a round of golf, Portstewart has something to offer everyone who visits this picturesque town.
16. Glenariff Forest Park
Glenariff Forest Park, often called the "Queen of the Glens," is a must-visit destination for outdoor enthusiasts in Northern Ireland. This stunning park offers a range of activities, including walking, horse riding, and touring.
As part of the Causeway Coastal Route, Glenariff Forest Park is conveniently located for those exploring the Northern Coast. One of the main highlights is the Waterfall Trail, which takes visitors on a breathtaking journey to witness several beautiful waterfalls.
Managed by the UK government, this picturesque park provides an idyllic escape into nature that shouldn't be missed when visiting Northern Ireland.
17. Cuilcagh Boardwalk
Cuilcagh Boardwalk is a must-visit attraction located within the Cuilcagh Lakelands Global Geopark. This boardwalk trail takes you on an adventure through tracks, boardwalks, and staircases, allowing you to explore the stunning natural beauty of the area.
As the highest mountain in Fermanagh and sitting on the border of Co. Fermanagh and County Cavan, Cuilcagh offers breathtaking views and unique experiences for outdoor enthusiasts.
The boardwalk meanders through one of Northern Ireland's largest expanses of blanket bog, adding to its charm and allure. It's no wonder that this remarkable trail is often referred to as the "stairway to heaven.".
Other Attractions in Northern Ireland
Don't miss out on these hidden gems, like the enchanting Tollymore Forest Park and the fascinating Enniskillen Castle. There's so much more to discover in Northern Ireland!
18. Stormont Parliament Buildings
The Stormont Parliament Buildings were constructed in 1921, costing nearly £1.7 million. They were built to house the newly formed Government of Northern Ireland. Made from English Portland stone and sitting on a granite base quarried from the Mourne Mountains, these impressive buildings officially opened on July 16, 1932.
Located within the Stormont Estate, which is also home to other government buildings like Stormont Castle and Stormont House, the Parliament Buildings are an iconic symbol of Northern Ireland's political history and architectural heritage.
19. Tollymore Forest Park
Tollymore Forest Park, established in 1955, is a picturesque park covering almost 630 hectares near the town of Bryansford. It offers a range of outdoor activities for visitors to enjoy, including camping, touring, walking, horse riding, and orienteering.
The park's panoramic views of the surrounding mountains add to its allure. With its rich history and stunning natural beauty, Tollymore Forest Park is a must-visit destination for those seeking an adventure in Northern Ireland's great outdoors.
20. Enniskillen Castle
Enniskillen Castle, built almost 600 years ago by the Gaelic Maguires, is a must-visit attraction in Northern Ireland. Today, the castle houses two museums – the Fermanagh County Museum and The Inniskillings Museum – where visitors can delve into the rich history of the area.
With six different buildings to explore, including towers and courtyards, there's plenty to discover within Enniskillen Castle. Additionally, don't miss out on the stunning views it offers of the historic island town of Enniskillen.
One of the exhibitions at Enniskillen Castle focuses on the troubled times during and after the Northern Ireland conflict from 1922 onwards, providing a deeper understanding of this significant period in Irish history.
21. Portaferry Aquarium
Portaferry Aquarium is the only aquarium in Northern Ireland. It first opened in 1987 and was originally called 'The Northern Ireland Aquarium'. Not only does it showcase a variety of marine life, but it also serves as a seal sanctuary and rescue center.
Visitors can immerse themselves in an "Under the Sea Experience" at the aquarium, admiring colorful fish and fascinating underwater creatures. Located in Portaferry, the aquarium offers more than just aquatic wonders.
The town provides scenic coastal walks and birdwatching opportunities for visitors to enjoy the natural beauty of the area.
22. Silent Valley
The Silent Valley Reservoir, located about 45 miles north of Belfast City, is a stunning destination for nature lovers and outdoor enthusiasts. The reservoir is fed by the River Kilkeel, which supplies water to Belfast and County Down.
The construction of the dam was no easy feat, with the builders enduring long and hazardous working hours. Today, visitors can enjoy beautiful walks and hiking opportunities in this picturesque area of County Down.
If you're looking to escape the hustle and bustle of city life, Silent Valley is a must-visit destination that showcases the natural beauty of Northern Ireland.
Unique Experiences
– Explore the real-life locations from Game of Thrones, immerse yourself in the local sports culture, and get lost in a peace maze – discover these unforgettable experiences that make Northern Ireland truly unique.
Don't miss out on an incredible adventure! Read more to find out about these one-of-a-kind activities waiting for you in Northern Ireland.
23. Walk in the Footsteps of Game of Thrones
Explore the magical world of Westeros as you walk in the footsteps of Game of Thrones. Northern Ireland offers various tours and filming locations that will transport you into this epic fantasy series.
From visiting Castle Ward, which was transformed into Winterfell, to strolling through the Dark Hedges, known as The Kings Road in the show, you can immerse yourself in the captivating landscapes that served as backdrops for iconic scenes.
Discover the real-world settings behind this legendary series and experience a truly unforgettable adventure.
24. Visit a Traditional Irish Pub
Over 80% of visitors to Ireland seek out the traditional Irish pub experience, and Belfast offers a variety of pubs for visitors to enjoy. Despite their decline in recent years, traditional Irish pubs are still treasured and sought after by many.
When visiting an authentic Irish pub, you can expect to immerse yourself in the lively atmosphere, enjoy a pint of Guinness or another local brew, and maybe even catch a nightly session featuring talented traditional musicians.
To fully appreciate the experience, it's worth understanding the importance of Irish pub culture and etiquette. So raise a glass to this beloved aspect of Irish heritage during your time in Northern Ireland.
25. Stay in a Castle
If you're looking for a unique and memorable experience in Northern Ireland, why not consider staying in a castle? From the historical Killeavy Castle Estate to the charming Ballyseede Castle, there are a variety of castle hotels to choose from.
Immerse yourself in Irish history and enjoy the royal treatment with luxurious rooms, fine dining options, and stunning surroundings. Whether you're seeking relaxation or adventure, these castles offer a range of outdoor experiences on their expansive estates.
Make your stay in Northern Ireland truly special by opting for a castle accommodation that will transport you back in time while providing all the modern comforts you need.
26. Experience the Local Sports Culture
Sports culture is deeply ingrained in the fabric of Northern Ireland, making it a must-experience aspect of the region. With approximately 45% of adults actively participating in sports activities, you can expect to witness the passion and enthusiasm that locals have for their favorite games.
From football matches to rugby games and everything in between, there's an electrifying energy that fills the air during sporting events. Not only does this cultural phenomenon bring people together, but it also contributes significantly to the local economy, with sports generating around £638.6 million annually.
So whether you're watching a thrilling match or joining in on recreational activities like walking or hiking on one of Northern Ireland's scenic trails, experiencing the local sports culture is an immersive way to connect with both the people and landscape of this vibrant region.
26. Get Lost in a Peace Maze
Europe's largest permanent hedge maze, the Peace Maze in Northern Ireland offers visitors a unique and immersive experience. Planted in 2000 with community involvement, this impressive maze consists of 6,000 Yew trees that can live for up to 2,000 years.
The objective? To reach the peace bell located in the center of the labyrinth. Claiming to be the world's largest hedge maze, a visit to the Peace Maze is both fun and symbolic, providing an opportunity to lose yourself while contemplating peace and unity.
27. Wander Through Beautiful Gardens
Discover the enchanting beauty of Northern Ireland's gardens as you wander through their stunning landscapes. Antrim Castle Gardens, with its rich history spanning 400 years, offers a unique glimpse into the past.
Immerse yourself in the tranquility of Botanic Gardens in Belfast, where you can explore and appreciate the beautiful flora surrounding you. For an unforgettable experience, visit the National Trust gardens scattered throughout Northern Ireland, each providing a picturesque setting to enjoy.
With various hiking opportunities available in Belfast, you can also discover the natural wonders and breathtaking scenery that this city has to offer.
Wrapping Up – Best Things to Do in Northern Ireland
Discover the wonders of Northern Ireland with this list of 45 must-see attractions and experiences. From exploring Belfast's vibrant city center to venturing along the stunning Causeway Coast, there is something for everyone in this enchanting region.
Immerse yourself in the rich history, natural beauty, and unique culture that Northern Ireland has to offer. Start planning your unforgettable journey today!
FAQs
1. What are some of the best things to do in Northern Ireland in 2023?
In 2023, some top attractions include visiting the Marble Arch Caves, enjoying the sights at Strangford Lough, and experiencing a great day at Belfast Zoo.
2. Which places should I not miss when I visit Northern Ireland?
Don't miss out on Rathlin Island, one of the best places to see wildlife or explore Belfast Castle for a taste of history. The city of Belfast is also an essential place to visit with its rich culture.
3. Are there any world heritage sites in Northern Ireland that I can tour?
Yes! One main attraction you should consider visiting is The Giant's Causeway; it's considered one of Northern Ireland's most famous World Heritage Sites.
4. Can you recommend family-friendly activities in Northern Ireland?
Sure! Family fun abounds at locations like the Museum Of Free Derry and more interactive experiences such as views from atop Mountains ranges across Northern Irish landscapes
5. Why are Belfast black cab tours among the favourite things tourists do?
Belfast Black Cab Tours give visitors a unique view into political histories by showcasing significant murals around town while providing captivating stories along each stop – definitely an experience worth having!
6. Is there anywhere to enjoy nature within Northern Ireland?
Absolutely! Experience tranquility amidst blanket bogs or take pleasure in spotting rare bird species on your trip around Strangford Lough – natural wonders that truly highlight what northern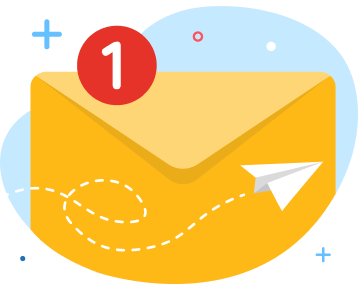 news via inbox
Nulla turp dis cursus. Integer liberos  euismod pretium faucibua