11 Best things to do in Ballymena
Ballymena is a vibrant destination in the United Kingdom, offering a variety of attractions and activities to explore during your visit. Whether you're a nature enthusiast, history buff, or simply looking for some family-friendly fun, Ballymena has something for everyone. Here are the 11 best things to do in Ballymena:
Key Takeaways:
Discover the scenic beauty of Galgorm Wood
Immerse yourself in the history of Ballymena at the Mid-Antrim Museum
Enjoy outdoor activities and attractions at Ecos Park
Entertain the kids at Monkey Business indoor play area
Explore the cultural hub of Gracehill Old School
Galgorm Wood
Galgorm Wood is a must-visit destination for nature lovers, offering enchanting walking trails through its lush greenery. The wood is located just outside of Ballymena and provides a peaceful retreat from the hustle and bustle of everyday life. As you wander through the woodland, you'll be captivated by the tranquil atmosphere and the beauty of the surrounding landscape.
One of the highlights of Galgorm Wood is the picturesque riverside trail, which follows the course of the River Maine. This trail offers stunning views of the river and its wildlife, making it a delight for both nature enthusiasts and photographers. Along the way, you might spot kingfishers, otters, and even the occasional deer.
For those looking for a longer hike, the Galgorm Castle Fairy Trail is a fantastic option. This magical trail takes you on a journey through the woods, where you'll discover hidden fairy doors, whimsical sculptures, and charming picnic spots. It's a perfect activity for families or anyone who wants to embrace their inner child.
Highlights of Galgorm Wood:
Enchanting walking trails
Picturesque riverside trail
Galgorm Castle Fairy Trail
So, if you're looking to escape into nature and experience the beauty of Ballymena, be sure to visit Galgorm Wood. Its idyllic setting and diverse trails make it the perfect destination for a peaceful stroll or a family adventure.
Mid-Antrim Museum
Immerse yourself in the rich history of Ballymena at the Mid-Antrim Museum, which showcases a diverse collection of artifacts and displays. Located in the heart of the town, this museum is a must-visit for history enthusiasts and anyone interested in exploring the heritage of Ballymena. The museum offers an engaging experience, allowing visitors to delve into the past and gain a deeper understanding of the town's roots.
Step inside the Mid-Antrim Museum and be transported back in time as you explore the fascinating exhibits. From archaeological finds to industrial artifacts, the museum offers a comprehensive overview of Ballymena's history. Discover the town's ancient origins and learn about its development through the centuries.
| Highlights of the Mid-Antrim Museum: | Opening Hours: |
| --- | --- |
| Interactive exhibits | Monday – Saturday: 10am – 4pm |
| Archaeological displays | Sunday: Closed |
| Industrial artifacts | |
| Local history exhibitions | |
The Mid-Antrim Museum also hosts regular events and temporary exhibitions, offering visitors a fresh perspective on the town's history. Whether you're a local resident or a tourist exploring Ballymena for the first time, this museum is a treasure trove of knowledge and a valuable resource for understanding the cultural heritage of the area.
Plan your visit to the Mid-Antrim Museum and embark on a journey through time. Discover the stories of Ballymena's past and gain a deeper appreciation for the town's rich historical tapestry.
Ecos Park: Family-Friendly Fun in Ballymena
Ecos Park is the perfect destination for a fun-filled day out, with its picturesque surroundings and exciting array of activities to enjoy. Situated in Ballymena, this family-friendly park offers something for everyone, making it an ideal spot to visit for locals and tourists alike.
One of the highlights of Ecos Park is its impressive nature trails, where you can explore the lush greenery and beautiful landscapes. Take a leisurely stroll or hire a bike to truly immerse yourself in the serene surroundings. If you're feeling more adventurous, why not try your hand at orienteering or geocaching, adding an element of excitement to your nature exploration?
For the little ones, Ecos Park boasts a fantastic adventure playground. Let them run, climb, and swing to their heart's content while you relax and soak in the peaceful atmosphere. There are also picnic areas available, perfect for enjoying a leisurely lunch with the whole family.
Additionally, Ecos Park is home to the award-winning Ecos Centre, an interactive environmental center that offers a range of educational exhibits and workshops. Discover the importance of sustainability and biodiversity through hands-on activities that will engage and inspire visitors of all ages.
| What to Do at Ecos Park: | Opening Hours: |
| --- | --- |
| Explore nature trails | Open daily from 8:00 am to 8:00 pm |
| Adventure playground | |
| Orienteering and geocaching | |
| Picnic areas | |
| Ecos Centre | Opening hours vary, please check the website |
No matter what your interests are, Ecos Park is sure to provide a day full of enjoyment and relaxation. Immerse yourself in the natural beauty, engage in fun activities, and create lasting memories with your loved ones. Make sure to include Ecos Park in your list of family-friendly activities when visiting Ballymena!
Monkey Business: The Ultimate Indoor Playground in Ballymena
Monkey Business offers a fantastic indoor space for children to play, explore, and let their imaginations run wild in Ballymena. This vibrant and exciting play area is a perfect destination for families looking for thrilling indoor activities. With a wide range of attractions and amenities, Monkey Business guarantees a fun-filled experience for children of all ages.
Step inside Monkey Business and be mesmerized by the colorful and inviting atmosphere. The play area is thoughtfully designed to stimulate children's creativity and physical development. From climbing and sliding to jumping and crawling, the various play structures provide endless entertainment. In addition, Monkey Business offers a dedicated area for toddlers, ensuring a safe and enjoyable experience for the little ones.
Tables littered with imaginative toys and interactive activities encourage children to engage in pretend play and social interaction. Your child can embark on thrilling adventures, whether they're pretending to be a superhero, a princess, or an intrepid explorer. From dress-up corners to mini-kitchens, Monkey Business has it all.
Exciting Features at Monkey Business:
Multi-level play structures with slides, tunnels, and ball pits
Sensory play areas and soft play zones for younger children
Arts and crafts stations for creative expression
Party rooms for unforgettable birthday celebrations
Café serving delicious refreshments for both children and adults
A visit to Monkey Business is not only enjoyable for children but also provides a much-needed break for parents. While your little ones are busy having a blast, you can relax in the comfort of the café. Indulge in a freshly brewed coffee or treat yourself to a tasty snack while keeping an eye on your children in the play area.
So, whether it's a rainy day or you're simply looking for an exciting indoor activity, Monkey Business in Ballymena is the perfect choice. Let your children unleash their energy and creativity while creating lasting memories in this safe and vibrant environment.
Location
Contact
Opening Hours
123 Play Street, Ballymena

in**@mo************.com

Monday – Friday: 9am – 6pm
Saturday – Sunday: 10am – 5pm
Gracehill Old School
Step back in time and discover the charm of Gracehill Old School, a cultural gem that showcases Ballymena's heritage and artistic talents. This historic building, located in the heart of Ballymena, has been transformed into a thriving cultural hub that hosts a variety of events, exhibitions, and workshops.
Upon entering Gracehill Old School, you'll be greeted by its impressive architecture and timeless elegance. The building itself is an architectural treasure, reflecting the rich history of Ballymena. Inside, you'll find a vibrant atmosphere filled with creativity and a celebration of local talent.
Explore the various galleries and exhibition spaces, where local artists display their work and share their unique perspectives. From paintings and sculptures to photography and mixed media installations, there is something to captivate every visitor. Immerse yourself in the world of art, as you admire the creativity and craftsmanship of the talented individuals who call Ballymena home.
Gracehill Old School also offers interactive workshops and classes, providing visitors with the opportunity to unleash their own creativity. From art classes to craft workshops, there are plenty of opportunities to learn new skills and express your artistic side. Whether you're a seasoned artist or a beginner looking to explore your creative potential, Gracehill Old School has something to offer.
Key Highlights of Gracehill Old School
Architectural treasure showcasing Ballymena's history
Galleries and exhibition spaces highlighting local artists
Interactive workshops and classes for all skill levels
A celebration of Ballymena's artistic talents
Kells and Connor Library: Exploring Ballymena's Literary Heritage
Explore the fascinating world of literature at Kells and Connor Library, where you can immerse yourself in a diverse collection of books and manuscripts. This hidden gem in Ballymena showcases the town's rich literary heritage, offering a unique experience for book lovers and history enthusiasts alike.
Nestled in the heart of Ballymena, Kells and Connor Library is a haven for those seeking knowledge and inspiration. Step inside and be greeted by rows upon rows of shelves, filled with literary treasures spanning various genres and eras. From classic novels to historical texts, there is something to captivate every reader's imagination.
The library's collection extends beyond books, as it boasts an impressive range of manuscripts, some dating back centuries. Delve into the handwritten pages of historical documents, feeling a connection to the past as you unravel the stories they hold. It's a rare opportunity to witness history come alive through the written word.
Exploring Ballymena's Literary Heritage
Kells and Connor Library not only offers a vast array of reading materials but also serves as a hub for literary events and workshops. Engage in thought-provoking discussions with fellow book enthusiasts or attend writing sessions led by established authors. The library's commitment to nurturing creativity and fostering a love for literature makes it a vibrant center of literary culture.
As you browse through the shelves or participate in one of the library's activities, take a moment to appreciate the serene atmosphere. The library's cozy reading corners and comfortable seating areas invite you to relax and lose yourself in the world of words. It's a tranquil retreat where you can escape the hustle and bustle of everyday life and connect with the power of storytelling.
Whether you're a devoted bookworm or simply curious about Ballymena's literary heritage, a visit to Kells and Connor Library is a must. Immerse yourself in the beauty of literature, let your imagination soar, and discover the hidden treasures that reside within the pages of this remarkable library.
Library Information
Location
Ballymena, United Kingdom
Address
123 Main Street, Ballymena, BT1 234
Opening Hours
Monday-Friday: 9am-6pm, Saturday: 10am-4pm, Sunday: Closed
Contact
Phone: 123-456-7890, Email:

in**@ke*******************.uk
Glenariff Forest Park Caravan Park: A Tranquil Camping Experience
Experience the beauty of nature and enjoy a tranquil camping experience at Glenariff Forest Park Caravan Park in Ballymena. Nestled within the stunning Glenariff Forest Park, this caravan park offers a serene and picturesque setting for visitors to unwind and immerse themselves in the natural wonders of Ballymena.
With its lush greenery, cascading waterfalls, and peaceful atmosphere, Glenariff Forest Park is a haven for nature lovers and outdoor enthusiasts. The park boasts a network of walking trails that wind through the enchanting woodland, providing breathtaking views at every turn. Whether you're an avid hiker or simply looking for a leisurely stroll, there's a trail suitable for every level of fitness and interest.
Glenariff Forest Park Caravan Park offers a range of facilities to enhance your camping experience. From spacious pitches with electrical hook-ups to clean and modern amenities blocks, everything you need for a comfortable stay is provided. The park also offers a playground for children, perfect for keeping the little ones entertained. Take advantage of the on-site shop and café, where you can stock up on essentials or enjoy a hot cup of coffee after a day of exploring.
Discover the Wonders of Ballymena
While staying at Glenariff Forest Park Caravan Park, you'll have easy access to the many attractions that Ballymena has to offer. From the historic Gracehill Moravian Church to the fascinating exhibits at the Mid-Antrim Museum, there are plenty of cultural and historical sites to explore. For families, Ecos Park and Monkey Business provide hours of entertainment and fun-filled activities.
When it comes to dining and shopping, Ballymena has a diverse range of options to suit every taste and style. From quaint cafes and traditional pubs to bustling markets and modern shopping centres, you'll find something to satisfy your cravings and fulfill your retail desires.
So, pack your camping gear and get ready to embark on an unforgettable adventure at Glenariff Forest Park Caravan Park. Immerse yourself in nature's beauty, discover the rich history of Ballymena, indulge in delicious food, and create lasting memories in this charming town.
| Attraction | Description |
| --- | --- |
| Galgorm Wood | Explore the scenic walks and tranquil atmosphere of Galgorm Wood. |
| Mid-Antrim Museum | Delve into the history and heritage of Ballymena through fascinating exhibits. |
| Ecos Park | Enjoy a range of family-friendly outdoor activities and attractions. |
| Monkey Business | Entertain your children and relax in a welcoming indoor play area and café. |
| Gracehill Old School | Immerse yourself in Ballymena's cultural scene at this historic building. |
| Kells and Connor Library | Discover Ballymena's rich literary heritage at this literary haven. |
| Glenariff Forest Park Caravan Park | Experience the beauty of nature and enjoy a tranquil camping experience. |
| Gracehill Moravian Church | Explore the architectural and religious heritage of Ballymena at this historic church. |
Gracehill Moravian Church
Admire the splendid architecture and delve into the spiritual history of Ballymena at Gracehill Moravian Church. This historic church, located in the heart of the town, is a testament to Ballymena's rich heritage and offers a captivating glimpse into its past. As you step inside, you'll be awed by the intricate details of the church's design, which showcases the craftsmanship of its builders.
The church's serene atmosphere invites visitors to reflect and appreciate the significance of this place of worship. Take a moment to absorb the tranquil surroundings and admire the beautiful stained glass windows that adorn the interior. The church also houses a museum with exhibits that provide insight into the Moravian community that established Gracehill and the influence it had on the town's development.
While visiting Gracehill Moravian Church, be sure to explore the nearby Gracehill Village, a conservation area that is the only complete Moravian settlement in Ireland. The picturesque streets and well-preserved cottages offer a glimpse into the daily life of the community that once thrived here. Stroll through the village and discover the unique history and charm that sets it apart.
Gracehill Moravian Church Quick Facts
| | |
| --- | --- |
| Location | Ballymena, County Antrim, Northern Ireland |
| Architectural Style | Georgian |
| Year Built | 1765 |
| Features | Stained glass windows, museum, historic cemetery |
| Visiting Hours | 10:00 AM – 4:00 PM, Monday to Saturday |
Whether you have a fascination for architectural wonders or a love for history and spirituality, a visit to Gracehill Moravian Church is a must when exploring Ballymena. Step back in time, immerse yourself in the past, and appreciate the beauty and significance of this iconic landmark.
Additional Attractions
In addition to the previously mentioned attractions, Ballymena also offers a range of other exciting places to visit and activities to enjoy. Whether you're interested in history, nature, or simply exploring more of what Ballymena has to offer, here are some additional attractions to consider.
Ballymena Town Hall
The Ballymena Town Hall is a stunning architectural gem that is worth a visit. Built in 1924, this historic building boasts intricate detailing and elegant design. Take a stroll around the surrounding gardens or step inside to admire the grandeur of the interior. The Town Hall also hosts various events and exhibitions throughout the year, so be sure to check the schedule during your visit.
Slemish Mountain
If you're a nature enthusiast or enjoy a good hike, make sure to include Slemish Mountain in your Ballymena itinerary. This iconic landmark holds great significance in Irish history and is believed to be the legendary first known Irish home of Saint Patrick, the patron saint of Ireland. A climb to the top offers breathtaking panoramic views of the surrounding countryside, making it a must-visit for outdoor enthusiasts and history buffs alike.
| Additional Attractions | Description |
| --- | --- |
| Ballymena Town Hall | A historic architectural gem with beautiful gardens and a schedule of events and exhibitions. |
| Slemish Mountain | An iconic landmark steeped in Irish history, offering stunning panoramic views. |
With these additional attractions, your visit to Ballymena is sure to be filled with memorable experiences. From exploring the grandeur of the Town Hall to hiking up the legendary Slemish Mountain, there is plenty to see and do beyond the main highlights. So, don't forget to carve out some time in your itinerary to discover these hidden gems and create lasting memories of your time in Ballymena.
Shopping and Dining
Indulge in a day of retail therapy and savor delectable cuisine at the various shopping and dining establishments in Ballymena. This vibrant town boasts an array of options to satisfy all tastes and interests. Whether you're searching for unique boutique shops or popular high street brands, Ballymena has it all. Explore the charming streets lined with independent retailers offering fashion, homeware, and artisanal goods. From trendy boutiques to vintage stores, you're sure to find something special to take home.
After an exciting shopping spree, treat yourself to a delicious meal at one of Ballymena's many dining establishments. The town is renowned for its diverse culinary scene, offering a wide range of cuisines to tantalize your taste buds. From traditional Irish fare to international flavors, there's a restaurant to suit every palate. Enjoy a leisurely lunch at a cozy café, indulge in fine dining at an elegant restaurant, or grab a quick bite at a trendy food joint. Whatever your preference, Ballymena's dining scene is sure to impress.
As you explore the town, take note of the delightful coffee shops and bakeries scattered throughout. Pause for a moment and savor a freshly brewed coffee paired with a delectable pastry. The warm hospitality of Ballymena's café culture will provide the perfect respite during your shopping adventures. Take your time to unwind and soak in the charming atmosphere while enjoying a well-deserved treat.
Shopping
Dining

Independent boutiques
High street brands
Vintage stores

Traditional Irish cuisine
International flavors
Cafés and bakeries
Local Events and Festivals
Ballymena hosts a variety of exciting events and festivals, providing visitors with a chance to celebrate and engage with the town's lively atmosphere. The town's calendar is filled with a diverse range of activities that cater to different interests and preferences. From cultural festivals to music events, there's always something happening in Ballymena.
One of the most anticipated events in Ballymena is the Ballymena Festival of Music, Speech and Dance. This annual festival showcases the talents of local performers in various disciplines, including singing, dancing, and public speaking. It's a fantastic opportunity to witness the rich artistic culture of the town and support local talent.
For those interested in history and heritage, the Ballymena Festival of History takes place every year, offering a fascinating insight into the town's past. With guided tours, reenactments, and educational talks, visitors can immerse themselves in Ballymena's storied history and gain a deeper understanding of its roots.
Music enthusiasts will delight in the Ballymena Music Festival, which features an array of musical performances by talented individuals and groups. From classical to contemporary, the festival showcases the diversity of musical genres and talent present in Ballymena.
| Event | Date |
| --- | --- |
| Ballymena Festival of Music, Speech and Dance | March |
| Ballymena Festival of History | May |
| Ballymena Music Festival | October |
Nearby Attractions
Ballymena's strategic location offers easy access to several nearby attractions, making it an ideal base for day trips and further exploration. Whether you're a nature enthusiast, history buff, or simply looking for new experiences, these attractions have something for everyone.
Coastal Excursions
If you're a fan of coastal scenery, a visit to the stunning Giant's Causeway is a must. This UNESCO World Heritage Site boasts breathtaking hexagonal basalt columns that are a natural wonder to behold. Another nearby gem is Carrick-a-Rede Rope Bridge, providing a thrilling experience as you cross over to a tiny island with panoramic views of the coastline.
For those seeking a quieter coastal retreat, Whitepark Bay offers a pristine sandy beach surrounded by picturesque cliffs. It's the perfect spot for a leisurely stroll or a refreshing dip in the sea.
Historical Exploration
Journey back in time with a visit to the historic town of Carrickfergus. Explore Carrickfergus Castle, an imposing fortress dating back to the 12th century, and immerse yourself in the rich history of this charming coastal town.
Just a short drive away, the enchanting ruins of Dunluce Castle sit perched on a dramatic cliff edge, overlooking the crashing waves below. The castle's turbulent past and stunning location make it a must-see attraction.
Lush Landscapes
Explore the scenic beauty of Glenariff Forest Park, known as the "Queen of the Glens." Take a leisurely stroll along the waterfalls trail, admiring the cascading waters and lush greenery along the way.
If you're up for a more challenging adventure, head to Slemish Mountain. This prominent landmark is known for its association with Saint Patrick, and climbing to the summit offers panoramic views of the surrounding countryside.
| Attraction | Distance from Ballymena |
| --- | --- |
| Giant's Causeway | 35 miles |
| Carrick-a-Rede Rope Bridge | 25 miles |
| Whitepark Bay | 15 miles |
| Carrickfergus Castle | 20 miles |
| Dunluce Castle | 30 miles |
| Glenariff Forest Park | 10 miles |
| Slemish Mountain | 7 miles |
Accommodation Options
Ballymena offers a range of accommodation options, including hotels, guesthouses, and self-catering apartments, catering to different budgets and preferences. Whether you are looking for a luxurious stay or a cozy home-away-from-home, you will find the perfect accommodation to suit your needs.
If you prefer the convenience and comfort of a hotel, Ballymena has several options to choose from. The hotels in the area offer a variety of amenities and services, including spacious rooms, on-site restaurants, fitness centers, and conference facilities. Whether you are visiting for business or leisure, you can expect a comfortable and enjoyable stay.
For those seeking a more intimate and personalized experience, guesthouses provide a charming alternative. These establishments often offer unique décor, warm hospitality, and a homely atmosphere. You can expect personalized attention from the hosts and enjoy a peaceful retreat during your stay.
If you prefer a self-catering option, Ballymena also has a selection of self-catering apartments available. These provide the freedom and flexibility to cook your own meals and enjoy a more independent stay. The apartments are fully equipped with kitchens, living areas, and comfortable bedrooms, ensuring a home-like experience.
| Accommodation Option | Description |
| --- | --- |
| Hotels | Luxurious accommodations with various amenities and services, suitable for both business and leisure travelers. |
| Guesthouses | Charming establishments offering personalized attention, warm hospitality, and a cozy atmosphere. |
| Self-catering apartments | Fully equipped apartments for a more independent stay, with kitchens and living areas for added comfort. |
Conclusion
Ballymena, with its captivating history, natural beauty, and vibrant culture, is a destination that offers something special for every visitor. Whether you're an outdoor enthusiast or a history buff, there are plenty of things to do and see in this charming town.
Start your exploration of Ballymena with a visit to Galgorm Wood, where you can immerse yourself in nature and enjoy scenic walks through the lush forest. For a glimpse into the town's past, head to the Mid-Antrim Museum and uncover the fascinating history of Ballymena through its diverse exhibits.
If you're traveling with family, Ecos Park is the perfect place to spend a day. With its wide range of outdoor activities, including a maze and a miniature railway, there's something to keep everyone entertained. And when the weather isn't cooperating, Monkey Business offers indoor fun for children and a relaxing atmosphere for parents.
For those interested in Ballymena's cultural heritage, Gracehill Old School and the Kells and Connor Library are must-visit attractions. From art exhibitions to literary treasures, these venues showcase the town's rich artistic and literary traditions. And if you're seeking a serene camping experience, Glenariff Forest Park Caravan Park provides a tranquil retreat surrounded by breathtaking natural beauty.
Lastly, no visit to Ballymena would be complete without a stop at the Gracehill Moravian Church. This historic place of worship is an architectural gem, showcasing the town's religious heritage.
With additional attractions, shopping and dining options, local events and festivals, as well as nearby day trip destinations, Ballymena offers a multitude of experiences to suit every interest. From exploring the town's vibrant culture to immersing yourself in its natural wonders, Ballymena is sure to leave you with lasting memories.
Source Links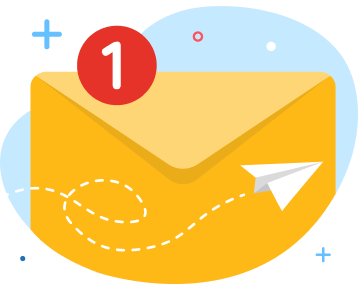 news via inbox
Nulla turp dis cursus. Integer liberos  euismod pretium faucibua