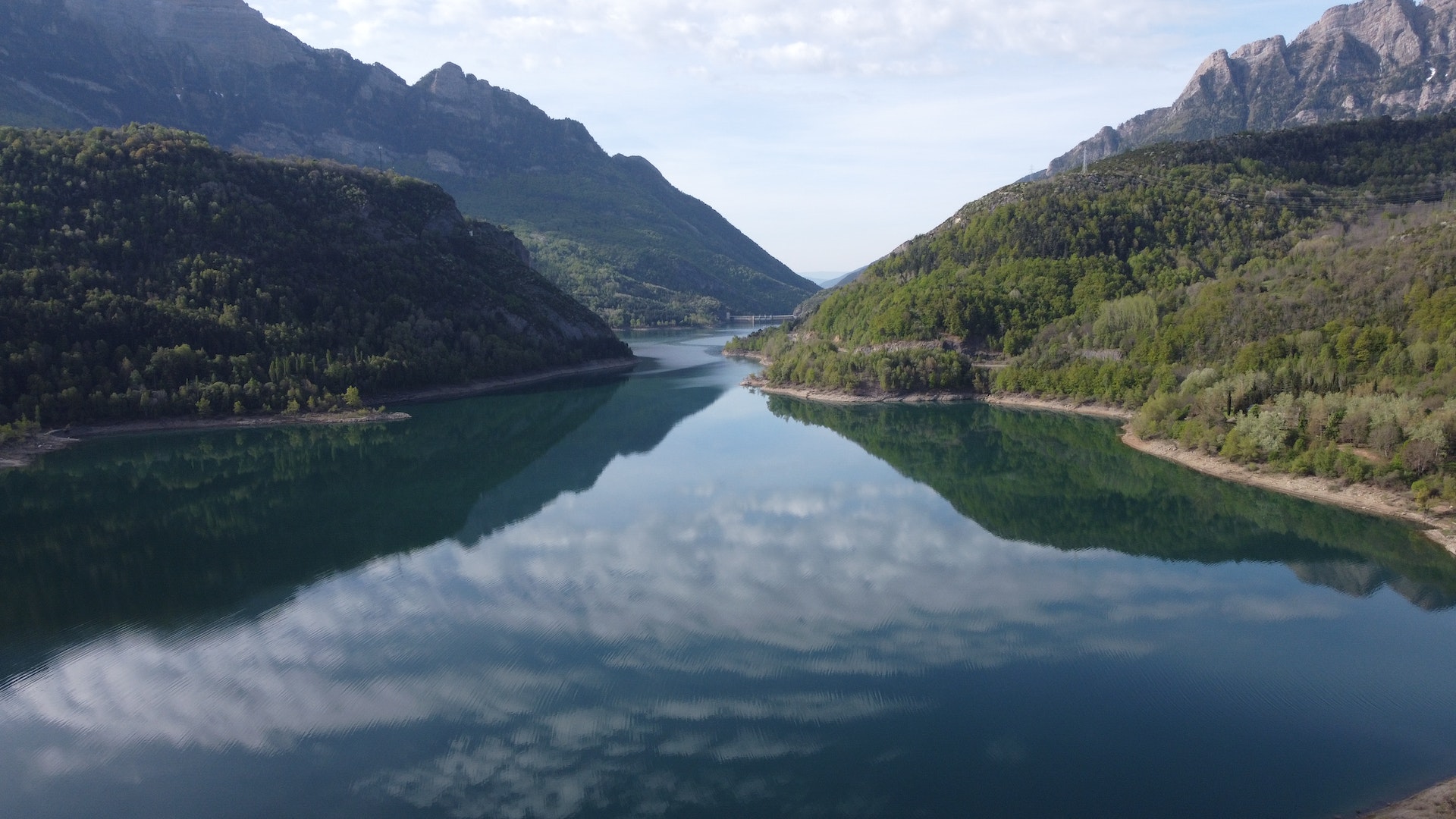 The 15 Best Things To Do In Albury – Get Your Fun On In Hoppin' Albury!
Albury, Australia is one fun-loving town. From frolicking in nature to getting your culture fix, there's always a new adventure waiting in this New South Wales gem. So gas up the car, slip on those walking shoes, and let's explore the fabulous attractions and best things to do in Albury!
First up is the magnificent Murray River, Albury's shimmering blue jewel. Take a dip or go canoeing in her glistening waters, or try your luck fishing while breathing in the fresh riverside air. Meander along the Murray River Walk and soak up those picture-perfect views.
Next, mark your calendars for the thrill of the Albury Gold Cup! This heart-pounding horse race draws crowds from all over to see the magnificent beasts thunder down the track. Listen to the hoofbeats rumble as the horses gallop neck and neck to the finish.
Get your nature fix at Wonga Wetlands, Albury's beautiful bushland oasis. Spot squirrels scampering through the trees and see pelicans preening by the peaceful ponds. The boardwalks and hides make Wonga the perfect place for birdwatching too.
After all that fun, satisfy your appetite at the Flying Fruit Fly Circus Cafe. Munch on yummy locally-sourced goodies and watch the fab fruit fly performers practice their jaw-dropping tricks! An Albury treat for all ages.
With raging rivers, adrenaline-charged races, enchanting nature, and yummy eats, Albury is overloaded with great times. From outdoor adventures to cultural delights, you'll make memories to last a lifetime in this sensationally fun town!
Keep reading for your ultimate guide to experiencing all that Albury has to offer!
Key Takeaways
Albury offers a range of activities for visitors, including exploring the serene Murray River and enjoying water sports like kayaking and paddleboarding.
The city boasts beautiful natural attractions like the Albury Botanic Gardens and Noreuil Park, which are perfect for leisurely walks, picnics, and family fun.
History enthusiasts can visit landmarks such as the Monument Hill War Memorial, Albury Railway Station, and take a self-guided walking tour along the CBD Historic Trail to delve into the city's rich past.
Art lovers shouldn't miss visiting the Albury Art Gallery (MAMA), which showcases diverse exhibitions from local and international artists in an interactive setting.
The 15 Best Things To Do In Albury, NSW
1. Explore the Murray River
Visiting Albury presents a golden opportunity to explore the serene waterway of the Murray River. Renowned as one of Australia's longest rivers, it provides an array of activities suited for both adventure seekers and those looking for relaxation.
Paddleboarding along its calm waters introduces you to breathtaking natural sceneries that encapsulate the true beauty of New South Wales.
Perfect for swimming or canoeing during warmer months, the river exudes tranquility like no other place in Albury-Wodonga. You're likely to spot diverse wildlife species on your kayaking expedition due to rich biodiversity harbored by this region.
Keep an eye out for local bird species adding color and life to this idyllic setting while jogging or cycling along scenic trails bordering the river banks. These scenic views are topped off with a unique reflection of charming heritage architecture that decoratively borders the waters – reminding visitors about Albury's rich Aboriginal history.
Immerse yourself in these experiences that make exploring Murray River one unforgettable attraction not to miss when visiting Albury.
2. Visit the Albury Botanic Gardens
Nestled near the Murray River's winding waterways and the expansive Lake Hume, you'll find Albury Botanic Gardens—a paradise for plant lovers. This peaceful retreat boasts picturesque streetscapes with Victorian, Federation, and Art influences—adding a touch of grandeur to your garden tour.
Enjoy leisurely strolls along well-maintained paths or unwind on comfortable benches scattered throughout the area. With its vast collection of diverse plant species and stunning floral displays set against the backdrop of Australia's serene ecological beauty, it offers plenty of photographic opportunities for enthusiasts.
Families visiting Albury often make time for this gardening gem that provides an exciting outdoor space where children can explore nature at its finest. Unlike Sydney's hustle and bustle, this venue is all about tranquility; it's open to everyone seeking refuge amidst greenery in city life.
3. Discover the Albury Wodonga Farmers Market
Exploring the Albury Wodonga Farmers Market is a delightful gastronomic experience that lets you savor the best of the region's fresh produce. Held every week at Gateway Village, Lincoln Causeway, Wodonga, it offers an enticing spread of fruits, vegetables, meats, cheeses and baked goods in a picturesque setting on the banks of Murray River.
The market goes beyond being just a food haven. Alongside its abundance of culinary delights and artisanal products are arts and crafts stalls that showcase local creativity. Not to mention live entertainment and family-friendly activities which makes your visit more enjoyable.
The Albury Wodonga Farmers Market is part of the vibrant arts and culture precinct in Gateway Village – a significant addition to this charming region's character.
4. Explore the Albury Library Museum
Nestled in the heart of Albury, Australia, the Albury Library Museum is a must-visit for both locals and tourists. This award-winning attraction offers an engaging and immersive experience that combines the best of reading, research, and cultural exploration.
Designed by a renowned architect, the library museum showcases impressive architectural features that are sure to captivate visitors.
Step inside and be prepared to be amazed by the diverse collection of artifacts, artworks, and historical items that showcase the rich heritage and culture of Albury. The museum section invites visitors of all ages to interact with interactive displays, multimedia presentations, and hands-on activities.
It's a perfect place for families as well as individuals seeking knowledge or entertainment.
The library section complements the museum with its vast array of books, magazines, and other resources catering to learning enthusiasts. Whether you're interested in fiction or non-fiction literature or looking for specific information on a particular topic – this is your go-to spot.
Conveniently located near other popular attractions like the Albury Botanic Gardens and Belvoir Park Playground,this unique venue offers something for everyone throughout all seasons.While admission is often free or affordable making it accessible to one and all.
One can also opt for their membership program allowing regular access to resources while actively participating in various programs organized here.Currently serving as both an educational hub along with being an entertainment center,the Albury Library Museum truly stands out amongst its competitors providing endless opportunities for exploration – making it difficult not visit when you're in town!
5. Enjoy a picnic at Noreuil Park
Noreuil Park in Albury is the perfect destination for a delightful picnic experience. Set along the picturesque Murray River, this park offers a serene ambience and stunning views that will make your outdoor dining unforgettable.
The park boasts mature shade trees, picnic tables, and expansive grassy areas where you can spread out your blanket and enjoy a delicious meal with loved ones. Families will especially love Noreuil Park as it features a super children's playground, providing endless fun for the little ones.
When visiting Noreuil Park, you'll have plenty of opportunities to engage in water activities such as swimming, kayaking, and paddleboarding. Its location near a bridge from Wodonga makes it easily accessible for both Albury and Wodonga residents.
Whether you want to relax by the river or participate in recreational activities on the water, Noreuil Park has got you covered.
The well-maintained grounds of Noreuil Park make it one of the top choices among locals and tourists alike. You can expect ample space and facilities to enhance your outdoor dining experience.
The park provides everything you need for a successful picnic outing – beautiful surroundings, relaxation spots under shady trees, riverside views that create a peaceful atmosphere.
If you're looking for an ideal spot for picnicking in Albury, look no further than Noreuil Park. It offers a perfect blend of natural beauty, family-friendly amenities including picnic tables and playgrounds creating an enjoyable day out with loved ones.
So bring your favorite snacks or pack up some sandwiches because Noreuil Park awaits you with its scenic surroundings and recreational opportunities that will surely make your picnic memorable.
6. Visit the Monument Hill War Memorial
The Monument Hill War Memorial in Albury is a must-visit attraction for history buffs and anyone seeking breathtaking views of the city and its surrounding region. Located at the western end of Dean Street, this memorial pays tribute to the brave individuals who served in World War 1 and World War 2.
As you walk up to the lookout at Monument Hill Parklands, you'll be greeted by plaques and monuments that honour these heroes.
Aside from its historical significance, the hill offers sweeping panoramic views of Albury as it overlooks the picturesque Murray River. The memorial is conveniently situated near other attractions like the Albury Botanic Gardens, Lake Hume, Noreuil Park, and even the Murray Art Museum Albury (MAMA).
Whether you're on a road trip or exploring the area on a budget, visiting Monument Hill War Memorial is an experience that allows you to delve into Albury's rich history while admiring its stunning natural beauty.
7. Experience the Albury Art Gallery
The Albury Art Gallery, also known as the Murray Art Museum Albury (MAMA), is a must-visit attraction for art enthusiasts and those interested in exploring the local culture. Located in Albury, New South Wales, this regional gallery showcases a diverse range of art forms and exhibitions from both local and international artists.
MAMA Albury is known for its engaging interactive exhibitions that use state-of-the-art technology to create a memorable cultural experience.
Inside the gallery, visitors can expect to find innovative displays that celebrate creativity and innovation. The museum offers guided tours, art classes, workshops, artist talks, kids art activities, and school holiday programs.
It has won multiple awards for its contribution to arts and culture in the region.
One unique feature of the Albury Art Gallery is its location within the Library Museum. This adds to its immersive atmosphere as visitors can explore not only the stunning artworks but also delve into other areas of interest within this cultural hub.
Whether you're an avid art lover or simply curious about discovering something new, experiencing the Albury Art Gallery should be high on your list when visiting this vibrant city in New South Wales.
8. Explore the Albury Railway Station
Located in the historic area of Albury, the Albury Railway Station is a must-visit attraction for history enthusiasts. This heritage-listed station offers a glimpse into the past and showcases the rich railway history of the region.
Situated near the border with Victoria, this iconic station is conveniently positioned next to the scenic Murray River. With ample parking and easy access to various attractions in Albury, it serves as an ideal starting point for exploring the city.
Stepping inside this magnificent station, visitors are transported back in time with its well-preserved architecture and charming ambiance. As one of Australia's finest examples of railway architecture, it holds significant cultural value.
The precinct also provides essential facilities like caravan dumpsites and water facilities for road-trippers passing through.
Within walking distance from Albury Railway Station lies an array of attractions that add to its allure. Discover local history at sites like Monument Hill War Memorial or explore contemporary art at Murray Art Museum (MAMA).
For nature lovers, Wonga Wetlands offers a unique natural experience teeming with wildlife.
Albury Railway Station truly captures both historical charm and modern convenience, making it an unmissable stop on any visit to this vibrant city. Whether you're interested in railways or simply looking to immerse yourself in Albury's fascinating past, exploring this historic treasure will leave you with unforgettable memories and a deeper appreciation for Australia's railway heritage.
9. Take a walk along the Albury CBD Historic Trail
Immerse yourself in the rich history of Albury by strolling along the Albury CBD Historic Trail. This self-guided walking tour takes you on a journey through time, allowing you to explore the city's fascinating past at your own pace.
As you meander through the streets, you'll come across 21 stunning sites that showcase the architectural beauty and heritage of this charming town.
One of the notable attractions along the trail is the Albury Station Master's Residence, a magnificent building designed by Henry Deane and constructed in 1881 and 1882. This historic site provides a glimpse into the life of early settlers with its well-preserved rooms, including a sitting room, dining room, scullery, and pantry.
As you continue your walk, other significant landmarks such as old churches, local businesses, and grand public buildings will also catch your attention.
The Albury CBD Historic Trail offers more than just scenic views; it allows visitors to gain insights into Albury's social, political, and economic past. This activity is ideal for architecture enthusiasts or anyone looking to delve deeper into local history.
So put on your walking shoes and embark on this captivating journey through time as you discover the charm and stories behind each historical site along this remarkable trail.
10. Visit the Albury Swim Centre
The Albury Swim Centre is a must-visit attraction in Albury, Australia. Conveniently located on the banks of the picturesque Murray River in Hovell Tree Park, this popular venue offers a range of outdoor pools and a thrilling water slide, making it the perfect place to cool off during hot summer days.
Whether you're a local or a visitor to Albury, you'll be captivated by the relaxed atmosphere and enjoyable aquatic activities.
With plenty of shade and grass areas for relaxation, as well as picnic and barbecue facilities, the Albury Swim Centre provides an ideal setting for spending quality time with friends and family.
It's no wonder that both adults and children flock to this charming spot year after year.
In addition to its recreational amenities, the Albury Swim Centre boasts aquatics programs catering to swimmers of all ages and abilities. Whether you're looking to improve your swimming skills or simply enjoy some leisurely laps, there's something for everyone at this welcoming facility.
To make your visit even more delightful, Noreuil Park features a super children's playground where kids can have endless fun while parents relax nearby. The park also offers opportunities for bike riding along scenic paths, allowing visitors to soak up the beautiful surroundings at their own pace.
Accessible via Wodonga Place in Albury opposite Hovell Tree Park, reaching the Albury Swim Centre couldn't be easier. For any inquiries or further information about this fantastic attraction in town contact +61 2 6021 3011.
11. Enjoy outdoor activities at Lake Hume
Just a short 15-minute drive from Albury Wodonga, Lake Hume offers an abundance of outdoor activities for visitors to enjoy. This picturesque lake is perfect for boating, yachting, fishing, swimming, water-skiing, paddleboarding and more.
Adrenaline junkies can try their hand at wakeboarding or tube-riding while those seeking a more tranquil experience can opt for stand-up paddleboarding or simply take a leisurely swim in the crystal-clear waters.
Surrounding the lake are undulating hills that provide a stunning backdrop and add to its natural beauty. Visitors can explore the great outdoors and immerse themselves in nature as they partake in these exhilarating activities.
Additionally, there are top-notch restaurants and spas in the walkable area surrounding Lake Hume, making it easy to relax and indulge after an action-packed day on the water. Be sure not to miss out on the spectacular 360-degree views from Lake Hume which allow you to witness the impressive dam wall as well as admire both the Murray River and greater Albury-Wodonga region.
With so many exciting opportunities available at this idyllic location, it's no wonder that Lake Hume Village in NSW has become a popular destination for adventure seekers and nature lovers alike!
12. Explore the Wonga Wetlands
Located downstream from Albury along the floodplain of the Murray River, Wonga Wetlands is a must-see destination for nature enthusiasts and those seeking tranquility. This serene and peaceful environment offers a unique opportunity to immerse oneself in nature and appreciate the beauty of the surrounding landscape.
The wetlands span across hectares of grazing land that has been restored using treated wastewater, creating a thriving ecosystem that supports diverse wildlife.
Wonga Wetlands holds historical significance and has a rich history. It is home to six bird hides, providing excellent opportunities for birdwatching and spotting various species that inhabit this area.
Visitors can explore three walking trails that allow them to encounter the wetland firsthand while observing its abundant wildlife. Along these trails runs the Yindyamarra Sculpture Walk, featuring 15 sculptures created by local Aboriginal artists.
These sculptures reflect the cultural heritage of the Wiradjuri people, who are traditional custodians of this land.
In addition to offering an immersive experience in nature, Wonga Wetlands also provides an educational opportunity for visitors to learn about wetland ecosystems' importance and conservation efforts.
Photography enthusiasts will find themselves captivated by stunning natural scenery and countless photo opportunities showcasing the area's abundant wildlife.
If you're looking for a place where you can reconnect with nature, appreciate indigenous culture, or simply relax amid picturesque surroundings, don't miss exploring Wonga Wetlands during your visit to Albury.
13. Discover the Albury Entertainment Centre
The Albury Entertainment Centre is a must-visit attraction in Albury, Australia. It offers an incredible range of entertainment options that are sure to delight visitors of all ages.
The center is well-known for hosting various concerts and performances, making it one of the best music venues in town. Whether you're into comedy shows, theater productions, or dance performances, there's always something exciting happening here.
One highlight of the Albury Entertainment Centre is the MAMA Albury, which stands for Murray Art Museum Albury. Considered as the best museum in Albury, it showcases a wide array of exhibits and artworks that will captivate art enthusiasts.
This interactive museum lets you immerse yourself in creativity and explore different forms of artistic expression.
With its spacious layout and capacity to accommodate large crowds, the center ensures that everyone can enjoy their favorite events without feeling crowded or cramped. If you're planning to attend shows or concerts at the center, be sure to check out platforms like Bandsintown for tickets and exclusive concert information.
Located right in the heart of Albury, this entertainment hub is easily accessible for both locals and tourists alike. Besides offering top-notch entertainment options, it is surrounded by other attractions such as restaurants, parks, galleries – creating an ideal destination for a weekend getaway with friends or family.
So make time during your visit to discover everything that the vibrant Albury Entertainment Centre has to offer!
14. Experience the Albury Regional Airport Observation Deck
One of the must-see attractions in Albury is the Albury Regional Airport Observation Deck. This incredible spot offers visitors a unique experience to take in breathtaking views of the surrounding area.
Considered one of the best places to enjoy panoramic views of Albury and its picturesque landscapes, the observation deck provides an ideal vantage point for plane spotting and watching the airport's activities.
From this elevated platform, visitors can witness the takeoffs and landings of various aircraft, creating an exciting atmosphere. And if you time it just right, you might even catch a glimpse of one of those stunning sunsets that paint the sky with vibrant colors.
Equipped with comfortable seating and binoculars for enhanced viewing pleasure, this observation deck attracts aviation enthusiasts and families alike who want to spend a relaxing afternoon enjoying the view.
It's particularly popular because it offers an excellent opportunity to learn about airport operations and gain insights into the world of aviation.
Accessible to both locals and tourists, visiting The Albury Regional Airport Observation Deck is truly a memorable experience that complements other top things to do in Albury. With its stunning views and serene ambience, it's sure to leave a lasting impression on anyone seeking a bird's eye perspective on this beautiful city and its surroundings.
So don't miss out on this fantastic attraction when exploring all that Albury has to offer!
Things to Do in Albury – Final Thoughts
In conclusion, Albury offers a variety of exciting and diverse activities for visitors to enjoy. From exploring the picturesque Murray River to immersing yourself in nature at Lake Hume, and delving into the region's rich history at Monument Hill War Memorial, there is something for everyone in this vibrant Australian city.
Whether you're a culture enthusiast or an outdoor adventurer, Albury has it all!
FAQs
1. What are the top attractions in Albury?
Albury offers a variety of attractions, including exploring the Murray River, visiting the Albury Botanic Gardens, experiencing history at the Albury Library Museum, and enjoying outdoor activities at Lake Hume.
2. Are there any family-friendly activities in Albury?
Yes, there are plenty of family-friendly activities in Albury. Families can enjoy a day at Oddies Creek Adventure Playspace, explore the Children's Garden at Albury Botanic Gardens, or visit Wonga Wetlands for nature walks and wildlife spotting.
3. Can you recommend any food and dining options in Albury?
Albury is home to numerous excellent dining options. Some popular choices include Two Fingers Brewery for craft beer and wood-fired pizzas, River Deck Cafe for waterfront dining with stunning views, and The Bended Elbow for pub-style meals and live entertainment.
4. What outdoor activities are available in Albury?
Albury is a great destination for outdoor enthusiasts. Visitors can go hiking or mountain biking on Nail Can Hill Reserve trails, enjoy water sports like kayaking or fishing on Lake Hume or explore nearby national parks such as Mt Buffalo National Park for scenic walks and picnics amid natural beauty.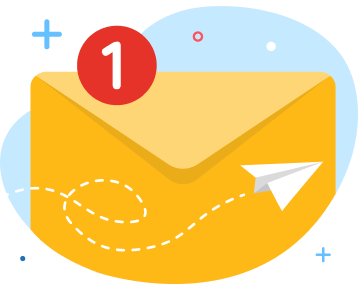 news via inbox
Nulla turp dis cursus. Integer liberos  euismod pretium faucibua