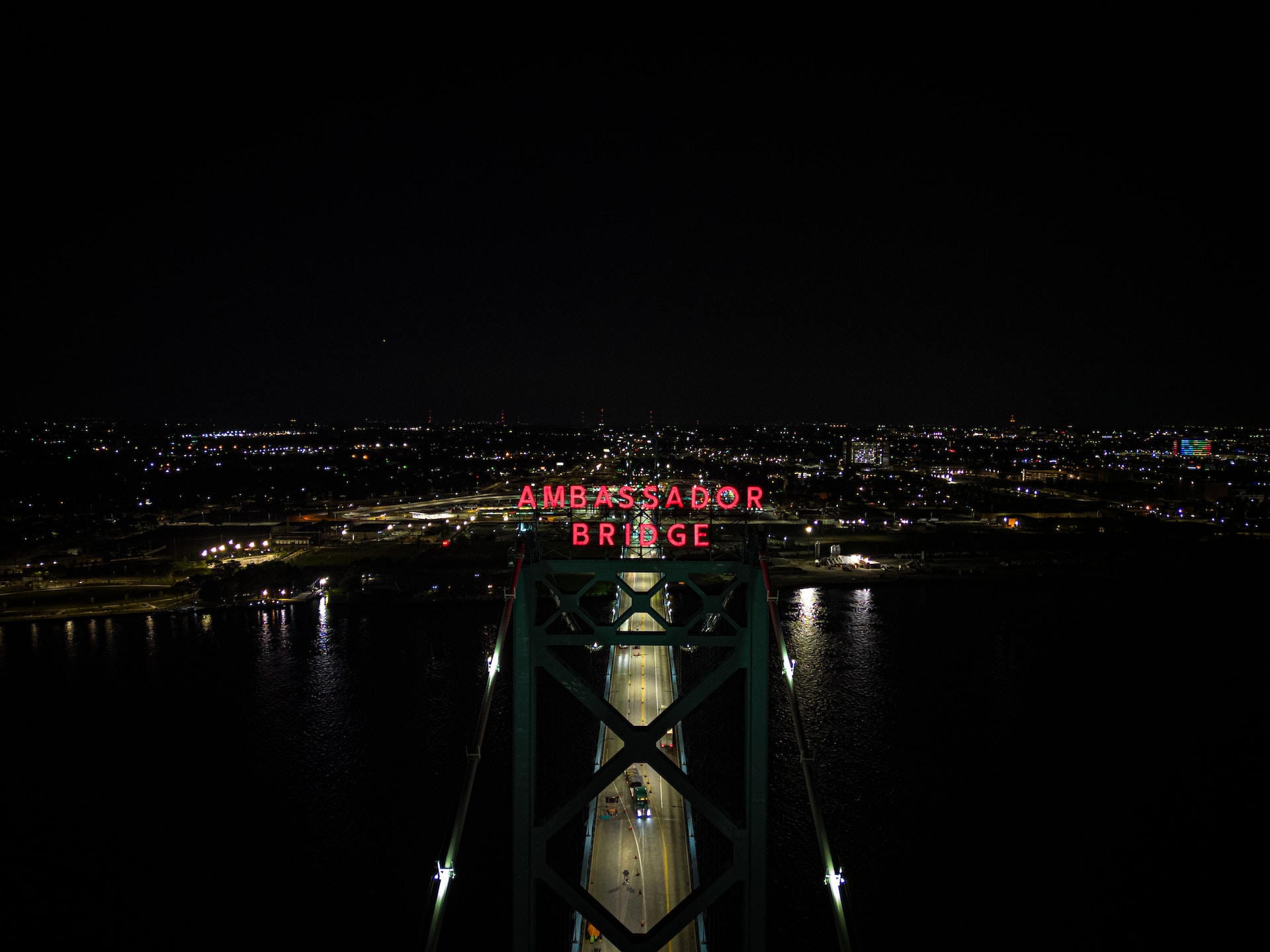 The Best 15 Things To Do In Windsor Canada That Are Fun, Unusual and Exciting
If you're planning a trip and wondering if there are any fun things to do in Windsor Canada, everything will be cleared by simply reading this article. From its bustling automotive industry to its exquisite horticulture, Windsor, Ontario, Canada is awash with culture, history and exhilarating sights.
Perched across the mighty Detroit River from the city of Detroit, this beauteous Canadian oasis is bursting with touristic wonders. And so whether you're seeking a sun-kissed day outdoors or a more cozy adventure within, any time spent in Windsor Canada is sure to be nothing short of extraordinary.
Indulge in an endless array of recreational activities, savor mouth-watering meals at delectable eateries, and sip on craft brews at some of the most renowned breweries. Noted for being the southernmost city in Canada and directly south of Detroit, Windsor offers a bucket load of fun.
Our carefully curated list will guide you through 15 fun-packed things to do in this charming city, ensuring your visit is nothing short of memorable. So pack your bags and explore the Rose City this weekend (or anytime of the year) – you won't regret it!
Key Takeaways
Caesars Windsor is the only casino in Windsor, Ontario, offering visitors an exciting gaming experience with stunning views of the Detroit River.
The Olde Walkerville neighborhood provides a chance to step back in time and explore Windsor's storied past through guided tours and visits to historical sites like Willistead Manor.
Windsor offers excellent opportunities for outdoor activities, including biking trails that wind through the city and nearby town Tecumseh, as well as beautiful gardens like Dieppe Gardens and Jackson Park.
Visitors can enjoy the beach at waterfront areas such as Sandpoint Park, Ganatchio Park, and Stop 26 or immerse themselves in nature at parks like Ojibway Nature Centre.
Our Top 15 Fun Things to Do in Windsor Canada
These include:
Experience the thrill of a casino,
Step back in time at a historical site, e
Explore beautiful gardens,
Hit the beach for some relaxation, or
Immerse yourself in nature on a walking tour
1. Try Your Luck at a Casino
Thrust into the heart of Windsor's vibrant nightlife, Caesars Windsor stands as a monument to luxury and thrill. This Roman Empire-themed casino, the only one in all of Windsor, Ontario, serves up an exciting platter of gaming options.
Go ahead and challenge Lady Luck at their opulent gaming tables or high-tech slot machines settling your own score with destiny. With Caesars situated right against the backdrop of the enchanting Detroit River, you also get treated to stunning views while indulging in your playful streak.
Not just a whirlpool for gamblers but a celebrated attraction for all visitors to The City Of Roses – that's Caesars Windsor for you!
Go back in time
Stepping back in time is a simple task when you're strolling through the Olde Walkerville neighborhood. The area exudes an old-world charm mixed with modern flair, giving visitors a chance to experience Windsor's storied past up close.
It's here where Hiram Walker, founder of Canadian Club Whiskey and the man who put Windsor on the world whiskey map, built his grand estate and model town for his workers in the 1850s.
The historic site offers guided tours that allow tourists to not only admire its architecture but also delve into its rich history. A trip to Willistead Manor—one of Canada's finest examples of Tudor-Jacobean architecture—is well worth the visit as well.
This impressive mansion merged with Windsor in 1935 and has been preserved beautifully ever since. Nostalgic elements like cobblestone streets and streetcar tracks add to this timeless tour around one of Windsor's most important landmarks.
Go for a bike ride
Exploring Windsor on two wheels brings a whole new perspective to the city's charm. Traverse through Downtown Windsor, pedal past parks and landmarks such as the Dieppe Gardens and the stunningly creative Windsor Sculpture Park on an idyllic bike trail that winds its way around the city.
Nearby town Tecumseh is another cyclist's paradise; scenic routes with panoramic lake vistas, hidden lighthouses, and majestic estate homes are all part of this fantastic biking experience.
It's one of those top attractions in Windsor Ontario you wouldn't want to miss out on – it perfectly embodies how fun things can be in Windsor! So saddle up, feel the breeze against your face as you take a leisure ride along the Detroit river or push your limits for a thrilling outdoor adventure at East Windsor.
Look at art
Immerse yourself in the vibrant artistic scene of Windsor by taking some time to look at art. One of the top attractions in the city is the Windsor Sculpture Park, located just east of the Ambassador Bridge.
This outdoor museum features over 30 large-scale sculptures created by world-renowned artists, making it a must-see for art enthusiasts. From abstract pieces to thought-provoking installations, the diverse range of sculptures provides a unique and immersive experience.
As you wander through this "museum without walls," you'll be surrounded by an atmosphere that celebrates creativity and adds to Windsor's cultural landscape. Whether you're an avid art lover or simply appreciate visually stunning works, a visit to Windsor Sculpture Park is well worth your time.
Splash around at a water park
Adventure Bay Family Water Park in Windsor, Canada is a must-visit destination for those seeking fun and excitement. With over 10,000 square meters of water-based activities, this indoor park offers an unforgettable experience for visitors of all ages.
Dive down the five giant water slides, catch some waves in the wave pool, or lazily float along the lazy river. Whether it's a hot summer day or a chilly winter afternoon, Adventure Bay Family Water Park provides a refreshing and exhilarating escape.
Don't miss out on this top attraction when visiting Windsor – it's guaranteed to make a splash!
Wander around a garden
Take a leisurely stroll through the beautiful gardens of Windsor and immerse yourself in nature's beauty. The city boasts a variety of stunning green spaces that are perfect for wandering and taking in the sights.
Dieppe Gardens, located along the Detroit River, offers breathtaking views of the water as well as colorful floral displays. Jackson Park is another must-visit spot with its sprawling grounds, peaceful ponds, and charming walking paths.
And if you're craving a more immersive experience in nature, head over to the Ojibway Nature Centre where you can explore various natural areas teeming with wildlife and diverse ecosystems. So put on your walking shoes and prepare to be captivated by Windsor's enchanting gardens.
Head to the beach
One of the best ways to enjoy Windsor's natural beauty is by heading to the beach. The city has several stunning waterfront areas, including Sandpoint Park, Ganatchio Park, and Stop 26. Here, visitors can soak up the sun, take a refreshing dip in Lake St.
Clair, or simply relax on the sandy shores. These beaches are particularly popular during the summer months when locals and tourists alike flock to this outdoor oasis. So whether you're looking for a fun-filled day of water activities or just want to unwind with your toes in the sand, a trip to Windsor's beautiful beaches is definitely worth adding to your itinerary.
Be one with nature
Immerse yourself in the beauty of nature while exploring Windsor, Canada. With its abundance of parks and green spaces, you can truly be one with nature in this charming city. Take a stroll through Ojibway Nature Centre, located within the larger Ojibway Park.
Here, you'll find yourself surrounded by scenic trails and lush vegetation as you embark on guided nature walks or engage in bird watching activities. The park also boasts other natural areas such as Tallgrass Prairie Heritage Park and Black Oak Heritage Park, offering even more opportunities to reconnect with the great outdoors.
Whether it's hiking or simply taking in the serene surroundings, being one with nature is a must-do experience when visiting Windsor.
Go on a walking tour
Discover the charm and history of Windsor, Canada by going on a captivating walking tour. Immerse yourself in the city's rich heritage as you stroll through its vibrant streets and explore its top attractions.
Take a leisurely walk along the scenic Windsor Riverfront, where you can soak in breathtaking views of the Detroit River and admire iconic landmarks like Dieppe Gardens and Jackson Park. Wander through the Olde Walkerville neighborhood, known for its beautiful architecture and charming shops.
Learn about Windsor's fascinating past as an important hub during the Underground Railroad at the National Historic Site. With so much to see and uncover, a walking tour is not only a great way to get exercise but also a fantastic opportunity to delve into Windsor's captivating history and cultural offerings.
Enjoy a festival
Windsor, Canada is known for hosting the annual Windsor-Detroit International Freedom Festival, one of the most anticipated and significant festivals in the region. Taking place every July, this festival attracts a large number of visitors from both sides of the border.
It's an incredible celebration of art, culture, music, and food that showcases the vibrant diversity of Windsor. With live entertainment, colorful parades, delicious street food vendors, and stunning firework displays over the Detroit River, this festival is not to be missed.
Immerse yourself in the electric atmosphere and make unforgettable memories at this iconic event.
The festival is just one example of how Windsor embraces its rich artistic heritage. The city is also home to the impressive Windsor Sculpture Park where you can marvel at over 30 magnificent large-scale artworks created by renowned artists from all around the world.
Play a round of golf
Golfing in Windsor, Canada is a must-do activity for both locals and tourists alike. With several fantastic golf courses to choose from, it's no wonder that playing a round of golf is considered one of the top fun things to do in the city.
From picturesque scenery to well-maintained greens, Windsor's golf courses offer a delightful experience for all skill levels. Roseland Golf and Curling Club is known for its beautiful surroundings, while Ambassador Golf Club provides a challenging yet enjoyable game.
Whether you're a beginner looking to improve your skills or an experienced golfer seeking some friendly competition, Windsor's golf courses have something for everyone. Plus, with their excellent facilities and friendly staff, you're guaranteed to have a pleasant and memorable time on the course.
Visit an island
Explore the beauty of Pelee Island, Canada's southernmost island, located near Windsor, Ontario. This idyllic getaway offers a range of activities for nature enthusiasts and adventurers alike.
Take a leisurely bike ride around the island to soak in the stunning scenery or embark on a thrilling outdoor adventure. Home to diverse wildlife and rare bird species, Pelee Island is perfect for birdwatching and nature photography.
Don't forget to visit the Pelee Island Winery, known for its award-winning wines made from local grapes. Whether you're seeking relaxation or outdoor exploration, a visit to this picturesque island promises an unforgettable experience amidst natural beauty.
Drink whiskey
If you're a fan of whiskey, Windsor is the place to be. As the hub for Canadian whiskey-making, this city offers a unique opportunity to indulge in your favorite spirit. With two distilleries in town, you can take tours and tastings to learn more about the art of whiskey production.
Did you know that Windsor is home to the famous Canadian Club brand? Founded right here, it has a rich history tied to Prohibition-era smuggling into the United States. Immerse yourself in the Roaring Twenties by joining the Rum Runners Tour, where history and whiskey enthusiasts come together for an unforgettable experience.
So whether you're interested in learning about distilling techniques or just want to savor some fine spirits, Windsor has something special in store for all whiskey lovers.
Be a scholar
Immerse yourself in the rich history and academic world of Windsor by taking some time to be a scholar. The University of Windsor is home to numerous historic buildings that have been transformed into beautiful campuses, making it an excellent destination for educational exploration.
Explore centuries-old architecture as you stroll through the university grounds, and take advantage of the various resources available to visitors. If you're interested in aviation history, make sure to visit the Canadian Aviation Museum, where you can learn about the fascinating evolution of flight.
With its diverse range of attractions and opportunities for learning, Windsor truly offers something special for everyone looking to expand their knowledge during their visit.
Go shopping
Windsor, Canada is not just a haven for outdoor activities and cultural experiences; it's also a fantastic destination for shopping enthusiasts. With a variety of shops and malls to explore, you'll be spoilt for choice when it comes to finding the perfect souvenir or indulging in some retail therapy.
From trendy boutiques offering unique fashion finds to bustling markets filled with local products, Windsor has something for everyone. Don't miss out on exploring the city's vibrant downtown area, where you can discover an array of independent retailers and specialty stores.
And if you're looking for a one-stop shopping experience, head to Windsor's top malls, where you'll find both popular international brands and local favorites all under one roof. So whether you're searching for that perfect outfit or simply want to indulge in some window shopping, Windsor offers an unforgettable shopping experience that will leave you wanting more.
Unusual Things to Do in Windsor, Canada
Get on your bike and explore the stunning nature trails in Windsor. Have an adventurous day out on Pelee Island, stroll through the beautiful University campus, or experience a thrilling Zombie Style Scavenger Hunt through the city.
Get on your bike and out into nature
Explore the stunning natural beauty of Windsor, Canada by hopping on your bike and venturing into nature. With its scenic trails and picturesque landscapes, Windsor offers a haven for cycling enthusiasts.
Take a ride through Tecumseh to catch glimpses of sprawling estate homes, panoramic lake vistas, and hidden lighthouses along the way. Immerse yourself in the tranquility of Black Oak Heritage Park, Ojibway Park, or the Ojibway Nature Center as you pedal along their captivating paths.
Discover the diverse range of outdoor experiences that these parks offer, from vibrant biodiversity to serene picnic spots. Whether you're seeking an adventurous workout or a leisurely stroll surrounded by greenery, getting on your bike is a fantastic way to embrace Windsor's natural wonders.
Have an adventure on Pelee Island
Pelee Island is a hidden gem in Windsor, Canada, offering an adventure-filled experience for visitors. This beautiful island, located in Essex County, Ontario, is known for its stunning landscapes and abundance of outdoor activities.
Nature enthusiasts will be thrilled to explore the Fish Point Nature Reserve, which boasts a diverse range of plant and animal species. The Pelee Island Heritage Centre is another must-visit spot where you can delve into the island's rich history through educational exhibits.
And let's not forget about the picturesque lighthouse that offers breathtaking views of the surrounding landscape. Whether you're biking along scenic trails or immersing yourself in nature walks, Pelee Island guarantees an unforgettable adventure packed with natural beauty and cultural heritage.
Stroll through the University
Explore the rich history and vibrant atmosphere of the University of Windsor while taking a leisurely stroll through its beautiful campus. This renowned institution offers visitors a unique and fun experience, with its historic buildings providing a fascinating glimpse into the city's past.
Immerse yourself in the university's dynamic culture as you wander amidst stunning architecture and lush green spaces. With its intriguing mix of old-world charm and modern facilities, the University of Windsor is an inspiring destination that showcases both educational brilliance and architectural splendor.
Do a Zombie Style Scavenger Hunt Through Windsor City
Embark on an adrenaline-pumping adventure unlike any other with a thrilling Zombie Style Scavenger Hunt through Windsor City. Set to take place in 2023, this unique game offers participants the chance to search for vital supplies and navigate their way through a zombie apocalypse.
Earn points by finding necessary food and items while solving clues, collecting trivia, and completing challenges along the way. Not only does this scavenger hunt provide excitement and adventure, but it also allows you to uncover hidden gems and unusual places in Windsor that may not be found on traditional tourist itineraries.
Whether you're a local or visiting from out of town, this unforgettable experience is sure to leave you with lasting memories of your time in Windsor.
Romantic Things to Do in Windsor, Canada
Get arty at the Art Gallery Of Windsor and spend a day beachside, soaking up the romantic atmosphere.
Get arty at the Art Gallery Of Windsor
The Art Gallery of Windsor is a must-visit attraction for art enthusiasts in Windsor, Canada. With over 30 large-scale works of art from renowned artists, this gallery offers a diverse range of artwork to admire and appreciate.
From abstract shapes that challenge your perception to adorable penguin models that warm your heart, there's something for everyone at the Art Gallery of Windsor.
Not only is the artwork impressive, but the gallery itself is also a cultural hub in the region. It promotes Canadian art and serves as a valuable resource for locals and tourists alike. The best part? Admission to the Art Gallery of Windsor is completely free! So whether you're an avid art lover or simply looking for an inspiring activity during your visit to Windsor, be sure to make time to get arty at this fantastic gallery.
Spend the day at the beach
Adventure Bay Family Water Park in Windsor is the perfect destination to spend a day soaking up the sun and cooling off in the water. With its sandy beaches, wave pool, lazy river, and splash zones, this water park offers endless fun for everyone.
Whether you're looking to relax on a lounge chair or take part in thrilling water slides, Adventure Bay has something for everyone. And if you're feeling hungry after all that fun in the sun, there are plenty of food options available at the park.
So grab your sunscreen and get ready for a day of fun-filled beach activities at Adventure Bay Family Water Park!
Best Free Things to Do in Windsor, Canada
Take a leisurely walk around the Windsor Sculpture Park and admire its collection of impressive outdoor sculptures.
Walk around Windsor Sculpture Park
Immerse yourself in the world of art and nature as you take a leisurely stroll around the Windsor Sculpture Park. Located along the picturesque shores of the Detroit River, this outdoor museum boasts over 31 large-scale sculptures from renowned artists around the globe.
With free admission and convenient parking within the park, it's easy to spend an afternoon exploring this unique collection. Wander among these awe-inspiring works of art, each one telling its own story and evoking emotions that will leave a lasting impression.
The Windsor Sculpture Park is a must-visit for anyone seeking a peaceful escape while immersing themselves in culture and creativity.
Stroll around the old Walkerville neighborhood
The old Walkerville neighborhood in Windsor, Canada is a hidden gem that is perfect for leisurely strolls and exploring its charming shops. Located along Wyandotte Street, this neighborhood offers a unique and inviting atmosphere that rivals many top neighborhoods in larger cities across Ontario.
Considered one of the best neighborhoods in Windsor, Olde Walkerville is an ideal location to soak in the local ambiance and discover hidden gems as you meander through its side streets. Don't miss the chance to visit nearby attractions like Dieppe Gardens, Our Lady of the Assumption Church, Windsor Wood Carving Museum, and Bad Axe Throwing Windsor.
Whether you're a local or visiting from out of town, make sure to add a stroll around the old Walkerville neighborhood to your list of must-do activities in Windsor.
Conclusion
In conclusion, Windsor, Canada offers a wide range of fun and exciting activities for visitors to enjoy. From trying your luck at the casino to exploring beautiful gardens, relaxing on the beach, or immersing yourself in art and culture, there is something for everyone in this vibrant city.
Whether you're strolling along the riverfront or embarking on an adventure on Pelee Island, Windsor is sure to provide a memorable experience that will leave you wanting to come back for more.
So pack your bags and get ready for an unforgettable trip to Windsor!
FAQs
1. What are some fun activities to do in Windsor, Canada?
Some fun activities to do in Windsor, Canada include visiting the prestigious Caesars Windsor casino, exploring the scenic trails and gardens at Willistead Park, taking a stroll along the waterfront promenade, and immersing yourself in history at the Canadian Club Brand Heritage Center.
2. Are there any family-friendly attractions in Windsor?
Yes, there are several family-friendly attractions in Windsor. Families can enjoy spending a day at Adventure Bay Family Water Park or Detroit Riverwalk Playground. Other options include visiting Colasanti's Tropical Gardens or attending a performance at The Capitol Theatre.
3. Can I explore nature and outdoor spaces in Windsor?
Absolutely! Nature enthusiasts will appreciate places like Ojibway Prairie Complex for bird-watching and hiking, Peche Island for tranquil island walks, or Jackson Park with its beautiful gardens and recreational facilities.
4. Are there any unique cultural experiences to be had in Windsor?
Windsor is known for its rich cultural diversity. You can explore this by visiting the Chimczuk Museum that showcases local history and culture or enjoying live performances at The Olde Walkerville Theatre. Additionally, sampling international cuisine from various restaurants offers an opportunity to experience different cultures through food.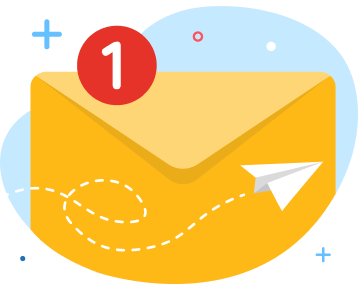 news via inbox
Nulla turp dis cursus. Integer liberos  euismod pretium faucibua