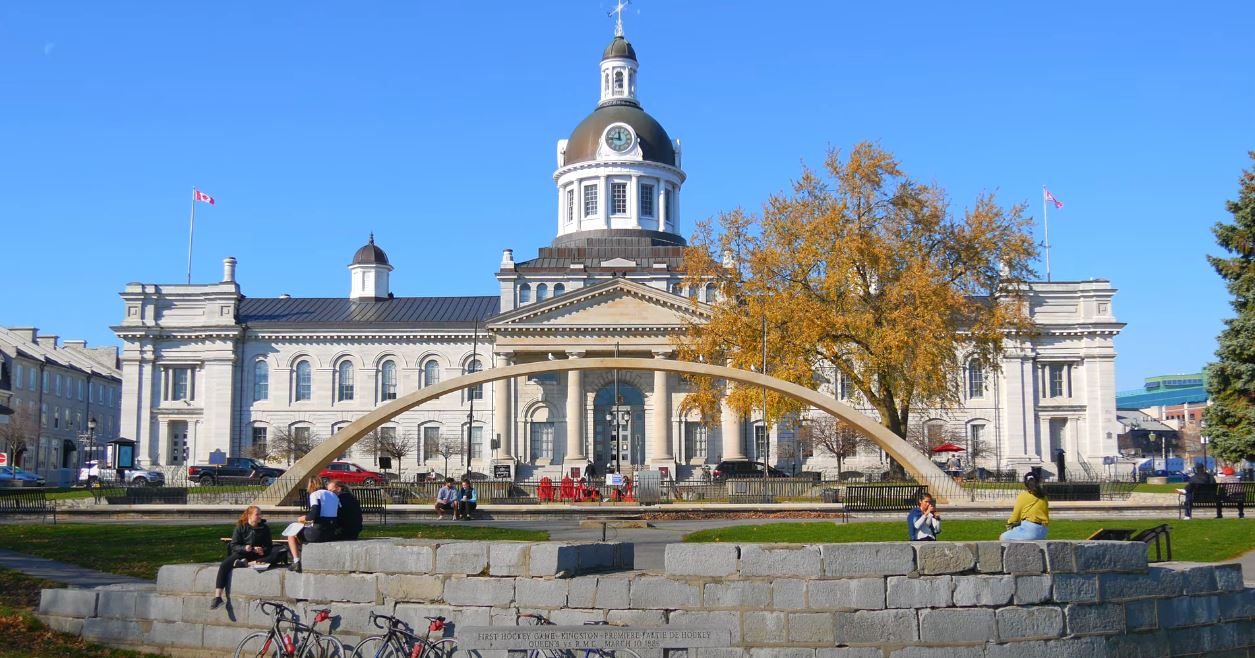 The Best 19 Things To Do In Kingston Ontario – Top Attractions and Must-Do Outdoor Activities
Among all the charming cities I've visited in Canada, and I've done quite a lot across the provinces and territories, Kingston stands out to be one of my favorites. If you want to know the best things to do in Kingston Ontario, I've got good news for you.
In this article, we will guide you through an exciting journey of what to do in Kingston, Ontario. From exploring historic sites to indulging in outdoor adventures, this charming city has something for everyone.
Here's why I say so…
As soon as you step foot in Kingston, you'll be captivated by its rich history and vibrant atmosphere. Start your adventure by visiting top attractions such as Fort Henry National Historic Site, where you can immerse yourself in the military past of Canada.
Take a guided tour and witness live historical reenactments that will transport you back in time. Another must-visit spot is the picturesque Kingston Waterfront, offering stunning views of Lake Ontario. Stroll along the boardwalk or hop on a boat for the 1000 Island tour and get a unique perspective of this beautiful city.
Once you've explored the main sights that I've listed below, you'll want to dive into downtown for Kingston's bustling streets. The charming shops, local restaurants, and cozy cafes are one of a kind.
Don't forget to make a stop at Market Square where you can sample fresh produce from local farmers and artisans. With its vibrant energy and welcoming ambience, downtown Kingston is sure to leave an everlasting impression on your visit like it did mine.
Key Takeaways
Kingston, Ontario offers a wide range of activities and attractions for visitors.
The city has a rich history and vibrant atmosphere, with many historic sites and outdoor adventures to explore.
Top attractions in Kingston include the Fort Henry National Historic Site, offering guided tours and live historical reenactments.
The Kingston Waterfront provides stunning views of Lake Ontario and offers boat tours, providing a unique perspective of the city.
Overview
In Kingston, Ontario, there's no shortage of amazing things to see and experience!
Located on the eastern end of Lake Ontario, Kingston is not only the oldest city in Ontario but did you know that it also holds the title of being Canada's first capital.
Steeped in history, this charming city boasts a breathtaking waterfront setting that offers stunning views and a picturesque backdrop for your adventures.
With its prime location at the confluence of the St. Lawrence River and Lake Ontario, Kingston enjoys a moderate climate that makes it an ideal year-round destination.
Summers here are warm and pleasant, perfect for enjoying outdoor activities such as boating or strolling along the waterfront.
In winter, when a blanket of snow covers the cityscape, you can indulge in ice skating or take part in winter festivals that add a touch of magic to this already enchanting place.
Kingston's tourism industry thrives on its unique blend of historical sites and modern attractions.
The city is home to numerous heritage buildings, including Fort Henry National Historic Site and Kingston City Hall.
You can immerse yourself in its fascinating past by exploring these landmarks or taking a tour through one of its many museums like the Marine Museum of the Great Lakes or The Agnes Etherington Art Centre.
For those seeking more adventurous pursuits, nearby natural wonders like Thousand Islands offer opportunities for hiking, kayaking or simply basking in nature's beauty.
No matter what time of year you visit Kingston, there will always be something captivating waiting for you around every corner.
From its historical significance to its scenic landscapes and vibrant culture, this city promises an unforgettable experience filled with endless possibilities.
So pack your bags and get ready to embark on a journey unlike any other as you discover all that Kingston has to offer!
Top Attractions in Kingston Ontario
When exploring Kingston, there are several top attractions that you won't want to miss.
Start your journey at Fort Henry National Historic Site, where you can step back in time and experience life as a 19th-century British soldier.
Next, take a stroll along the picturesque Kingston Waterfront, with its charming shops, restaurants, and stunning views of Lake Ontario.
Don't forget to visit Queen's University, known for its beautiful architecture and vibrant campus atmosphere.
Lastly, immerse yourself in history at Bellevue House National Historic Site or delve into the intriguing world of Canada's Penitentiary Museum.
1. Fort Henry National Historic Site
This iconic landmark, Fort Henry National Historic Site, is a must-visit for history enthusiasts and anyone interested in military history.
Here are four reasons why you should add Fort Henry to your itinerary:
Guided Tours: Take advantage of the knowledgeable guides who will lead you through the fort's various buildings and explain the significance of each area. Learn about the daily life of soldiers stationed at Fort Henry and gain insights into their experiences during times of conflict.
Reenactments: Experience firsthand what life was like during the 19th century as skilled reenactors bring history to life with their authentic costumes, weapons, and demonstrations. Witness thrilling battles and skirmishes that transport you back in time.
Sunset Ceremony: Make sure to catch the dramatic Sunset Ceremony, a highlight of any visit to Fort Henry. Watch as soldiers perform drills, fire cannons, and lower the flag while being accompanied by stirring music. The ceremony provides a powerful tribute to Canada's military heritage.
Breathtaking Views: As you explore Fort Henry, take a moment to appreciate the stunning panoramic views overlooking Lake Ontario and downtown Kingston. The picturesque scenery adds an extra layer of beauty to this already captivating destination.
Whether you're a history buff or simply curious about Canada's past, visiting Fort Henry is an unforgettable experience that combines education with entertainment. So make sure to include it on your list when planning your trip to Kingston!
2. Kingston Waterfront
The waterfront offers a plethora of activities for visitors to enjoy. Whether you're looking to relax in one of the waterfront parks or indulge in delicious waterfront dining options, there is something for everyone.
The Kingston waterfront is home to several parks where you can take a leisurely walk, have a picnic, or simply sit back and enjoy the stunning views of Lake Ontario. Breakwater Park is a popular choice, with its sandy beach and expansive green space.
You can also explore Confederation Park, which features beautiful flower beds and walking paths that lead you right to the water's edge.
If you're in the mood for some delicious food with a view, there are plenty of waterfront dining options available. From casual cafes to upscale restaurants, you can find it all along the Kingston waterfront.
Enjoy fresh seafood dishes while gazing out at sailboats bobbing in the marina or treat yourself to a gourmet meal as you watch the sunset over the lake.
Throughout the year, the Kingston waterfront hosts various events and festivals that attract locals and tourists alike. From live music performances to art exhibitions, there is always something happening along this lively stretch of shoreline. Be sure to check out their calendar of events before your visit so you don't miss out on any exciting happenings.
3. Queen's University
Located in Kingston, Queen's University is a renowned institution that offers a diverse range of academic programs and fosters a vibrant community for students. As a tourist attraction, the university's stunning campus is definitely worth exploring.
The historic limestone buildings, lush green spaces, and picturesque waterfront views make for a truly captivating experience. Whether you're interested in architecture or simply enjoy strolling through beautiful surroundings, Queen's University will not disappoint.
In addition to its scenic beauty, Queen's University also boasts a rich history and vibrant student life. Campus tours provide visitors with an opportunity to learn about the university's past and present. You can discover interesting facts about the founding of the university in 1841 and explore iconic landmarks such as Grant Hall and Douglas Library.
Queen's University is known for its exceptional academic programs across various disciplines. From engineering to business administration to arts and sciences, the university offers a wide array of options for prospective students.
4. Bellevue House National Historic Site
Bellevue House National Historic Site is a captivating destination that immerses visitors in the rich history and charming ambiance of 19th-century Canada. This historic site holds great historical significance as it was once the residence of Sir John A. Macdonald, the first Prime Minister of Canada.
As you explore Bellevue House, you'll be transported back in time to experience the life and times of this influential figure.
One of the highlights of visiting Bellevue House is the opportunity to explore its remarkable architecture. The house showcases stunning Victorian design elements, with intricate woodwork, high ceilings, and elegant furnishings.
You can take a leisurely stroll through each room, admiring the attention to detail and craftsmanship that went into creating this beautiful residence.
The visitor experience at Bellevue House is truly immersive and educational. Guided tours are available, allowing you to learn more about Sir John A. Macdonald's life and his impact on Canadian history. Knowledgeable guides will share fascinating stories and insights as they lead you through each room of the house.
5. Canada's Penitentiary Museum
Get ready to explore Canada's Penitentiary Museum and delve into the fascinating history of the country's correctional system. As you step inside this unique museum, you'll be greeted by a wide array of exhibits that showcase the evolution of prison architecture throughout the years.
From the imposing stone walls and guard towers of the past to more modern and innovative designs, you'll gain a deeper understanding of how these structures were designed to keep inmates securely confined.
One of the most intriguing aspects of Canada's Penitentiary Museum is its collection of artifacts related to famous inmates who've spent time behind bars. You'll discover stories about notorious criminals like Paul Bernardo and Clifford Olson, as well as lesser-known individuals whose crimes shocked the nation.
These exhibits provide a glimpse into the lives and actions of these individuals, offering insights into their motivations and the impact they had on society.
Beyond showcasing famous inmates, the museum also explores the historical significance of Canada's correctional system. Through interactive displays and informative panels, you'll learn about key milestones in prison reform, highlighting shifts from punishment-focused approaches towards rehabilitation programs aimed at helping offenders reintegrate into society successfully.
6. Lemoine Point Conservation Area
If you're looking to continue exploring the natural beauty of Kingston, Ontario, then the Lemoine Point Conservation Area is a must-visit destination.
This picturesque area offers a tranquil escape from the hustle and bustle of city life, with its lush greenery and serene atmosphere.
As you venture through the conservation area, you'll be greeted by an extensive network of hiking trails that wind their way through dense forests and meandering streams.
As you walk along these trails, keep your eyes peeled for some incredible wildlife spotting opportunities. The Lemoine Point Conservation Area is home to a diverse range of animals, including deer, foxes, rabbits, and a variety of bird species. It's not uncommon to catch glimpses of these creatures as they go about their day in their natural habitat.
Other cities in Ontario you may be interested in:
Top Things To Do In London Ontario – The Best 34 Attractions in London ON, Canada
Top 40 Things To Do In Ottawa Canada In 2023 – A Comprehensive List of Activities and Attractions
30 Best Things To Do In Toronto That Are Absolutely Unforgettable In 2023
Explore Downtown Kingston
When you explore downtown Kingston, there are three key points that you don't want to miss.
First, take a stroll down Downtown Princess Street and discover a variety of unique shops and boutiques where you can find everything from fashion to home decor.
Next, make sure to visit historic City Hall and Springer Market Square, where you can immerse yourself in the rich history of Kingston while enjoying the vibrant atmosphere of the market.
Finally, don't forget to experience a Kingston pub, where you can indulge in delicious local food and drinks while soaking up the lively ambiance of this charming city.
7. Shopping on Downtown Princess Street
Explore the vibrant shops and boutiques nestled along Downtown Princess Street, where you'll find a treasure trove of unique finds and fashionable delights.
This shopping experience is unlike any other, as you stroll down the bustling street lined with local boutiques that offer an array of trendy clothing, accessories, and home decor items.
Whether you're searching for a one-of-a-kind outfit or looking to discover the perfect gift for someone special, Downtown Princess Street has it all.
Not only will you find an abundance of unique gifts and fashion-forward pieces, but there are also plenty of dining options to satisfy your cravings.
Take a break from shopping and indulge in some delicious cuisine at one of the many restaurants or cafes scattered throughout the area.
From cozy coffee shops to upscale eateries, there's something to satisfy every palate.
After a satisfying meal, continue your exploration by checking out the entertainment options available on Downtown Princess Street.
Catch a live performance at one of the theaters or enjoy some live music at a local venue.
8. Visit historic City Hall/Springer Market Square
Take a step back in time and immerse yourself in the rich history of Kingston by visiting the historic City Hall/Springer Market Square. This iconic landmark is not only a functioning city hall, but also a hub for local artisans and city events.
As you approach the building, you can't help but be captivated by its stunning historical architecture. The intricate details and grandeur of the facade instantly transport you to another era. Step inside and explore the various rooms that showcase the city's past, from council chambers adorned with portraits of former mayors to displays highlighting significant moments in Kingston's history.
Once you've had your fill of historical exploration, venture outside into Springer Market Square. This vibrant public space comes alive with activity throughout the year, hosting numerous events that celebrate local culture and traditions. Take a leisurely stroll through the square and browse through stalls filled with handmade crafts, artwork, and delicious local treats.
Engage with passionate artisans who are eager to share their stories and creative process with visitors like yourself. Whether you're attending a lively summer concert or enjoying an ice-skating session during winter months, Springer Market Square offers endless opportunities for entertainment and connection within Kingston's vibrant community.
Don't miss out on this unique experience that combines history, artistry, and community spirit all in one place!
9. Experience a Kingston pub
Immerse yourself in the local culture and unwind with a pint at one of Kingston's charming pubs. Whether you're a craft beer connoisseur or simply looking for a relaxing spot to enjoy some live music, Kingston has a pub that will suit your tastes.
With its wide selection of craft beers, you can sip on unique brews while soaking up the lively atmosphere. From hoppy IPAs to smooth stouts, there's something for everyone to enjoy.
Not only do these pubs offer an impressive array of drinks, but they also serve up delicious pub food that will satisfy any craving. Indulge in classic dishes like fish and chips or try something more adventurous like a gourmet burger topped with local ingredients. And if you happen to visit during happy hour, you'll be treated to some fantastic specials on both drinks and food.
But it's not just about the libations and cuisine; it's also about the local atmosphere that makes these pubs truly special. Chat with friendly locals as you watch live bands perform their hearts out on stage. The intimate settings create an inviting ambience where patrons feel welcome and at ease.
So whether you're looking for a night out with friends or simply want to experience the vibrant nightlife of Kingston, make sure to add visiting a pub to your itinerary – it's an essential part of the city's charm.
Outdoor Activities in Kingston
If you're looking for outdoor activities in Kingston, you're in luck! Hop on a Thousand Islands boat cruise and explore the breathtaking beauty of the region's stunning islands.
Take a leisurely stroll along the scenic Kingston Waterfront Trail, where you can enjoy picturesque views of Lake Ontario and the city skyline.
Don't forget to visit the historic Kingston Mills Locks and witness firsthand how boats navigate through this engineering marvel.
For nature enthusiasts, Frontenac Provincial Park is a must-visit with its extensive network of hiking trails and pristine lakes.
And if you're up for an adventure, catch the Wolfe Island ferry and discover this charming island getaway just a short distance from downtown Kingston.
10. Thousand Islands boat cruise
Hop aboard a boat and cruise through the breathtaking Thousand Islands in Kingston, Ontario. Embark on one of the many boat tours available and prepare to be captivated by the stunning scenic views that surround you.
As you glide along the crystal-clear waters, you'll have the opportunity to indulge in island hopping, exploring each unique and picturesque destination.
The Thousand Islands are not only famous for their natural beauty but also for their historical landmarks. Keep an eye out for Boldt Castle, a magnificent mansion nestled on Heart Island, which tells a story of love and loss.
Marvel at the architectural wonders from a bygone era as you learn about their fascinating history. While cruising through these enchanting islands, don't forget to keep your camera ready for wildlife spotting opportunities.
Be sure to bring your binoculars as you might spot some rare bird species nesting on the islands or catch sight of deer gracefully grazing along the shoreline.
The Thousand Islands boat cruise is an experience that combines relaxation with adventure and provides an immersive way to explore this stunning region..
11. Kingston Waterfront Trail
Get ready to take a leisurely stroll along the picturesque Kingston Waterfront Trail. This beautiful trail offers a perfect escape from the hustle and bustle of city life, allowing you to immerse yourself in nature while enjoying stunning views of Lake Ontario.
As you walk along the trail, you'll come across several hiking trails and cycling routes that meander through lush greenery, providing ample opportunities for outdoor enthusiasts to explore. Whether you prefer a peaceful hike or an adventurous bike ride, this trail has something for everyone.
As you continue your journey along the Kingston Waterfront Trail, make sure to keep an eye out for some prime picnic spots. With plenty of open spaces and breathtaking views, these spots are perfect for enjoying a delicious meal surrounded by nature's beauty. You may even be lucky enough to spot some wildlife during your picnic – keep your camera handy!
12. Kingston Mills Locks
Located along the Kingston Waterfront Trail are the Kingston Mills Locks, a fascinating series of historic locks that showcase the engineering marvels of the past.
These locks have a rich history and play an important role in Kingston's canal system. As you walk along the trail, you can't help but be captivated by their grandeur and significance.
The Kingston Mills Locks were constructed in the early 19th century as part of the Rideau Canal, a UNESCO World Heritage Site.
The locks were designed to connect Lake Ontario with the Ottawa River, creating a navigable waterway for trade and transportation. Today, they stand as a testament to human ingenuity and perseverance.
As you explore these locks, you will be amazed at how they functioned without modern technology. The intricate system of gates and chambers allowed boats to ascend or descend through a series of steps, overcoming changes in elevation along the canal route.
It's truly incredible to think about the craftsmanship and engineering skills that went into building these locks. Stepping back in time, you can imagine what life was like for those who operated and maintained these locks.
They were instrumental in connecting communities and fostering economic growth through trade.
13. Frontenac Provincial Park
Immerse yourself in the breathtaking beauty of Frontenac Provincial Park and let its serene landscapes transport you to a tranquil oasis.
Nestled in the heart of Kingston, Ontario, this stunning park offers an array of outdoor activities that are sure to captivate nature enthusiasts of all kinds.
First and foremost, Frontenac Provincial Park boasts an extensive network of hiking trails that cater to both novice and experienced hikers. Whether you're looking for a leisurely stroll or a challenging trek, there is a trail for everyone.
As you meander through the lush forest, keep your eyes peeled for wildlife sightings. The park is home to a diverse range of animals including white-tailed deer, beavers, foxes, and various bird species.
For those who prefer overnight adventures, Frontenac Provincial Park also offers camping options. Set up your tent amidst the towering trees and fall asleep under a blanket of stars while being serenaded by the sounds of nature.
Additionally, if you're craving some water-based fun, Frontenac Provincial Park has got you covered with its picturesque lakes perfect for canoeing adventures. Grab your paddle and navigate through crystal-clear waters as you soak in the scenic views surrounding you. Don't forget to bring your camera along to capture moments that will surely leave your friends envious.
14. Wolfe Island ferry
Now that you've explored the wonders of Frontenac Provincial Park, it's time to hop on the Wolfe Island ferry and continue your adventure in Kingston, Ontario.
The Wolfe Island ferry is an essential part of any visit to Kingston, offering a convenient and enjoyable way to reach this picturesque island. With its regular ferry schedule, you can easily plan your trip and make the most of your time exploring all that Wolfe Island has to offer.
As you step onto the ferry, you'll be greeted by breathtaking scenic views of Lake Ontario surrounding you. Feel the cool breeze brush against your face as you sail across the sparkling waters. Keep your eyes peeled for wildlife spotting opportunities along the way – from graceful birds soaring above to playful seals frolicking in the waves below.
Once you arrive at Wolfe Island, get ready for an unforgettable island exploration experience. The island boasts a network of cycling trails that wind through stunning landscapes, allowing you to immerse yourself in nature while enjoying a leisurely bike ride. Pedal along tree-lined paths, passing by charming farms and rolling fields as far as the eye can see. Take breaks at lookout points where you can pause and admire panoramic vistas of Lake Ontario.
Cultural and Educational Experiences
If you're interested in exploring the cultural and educational side of Kingston, there are a few key experiences you won't want to miss.
Take a tour of Queen's University, where you can immerse yourself in the rich history and stunning architecture of one of Canada's top institutions.
Visit the Agnes Etherington Art Centre to discover a diverse collection of contemporary and historical art.
Or explore The PumpHouse Museum to learn about the fascinating history of steam-powered waterworks.
And don't forget to check out the Isabel Bader Centre for Performing Arts and the Marine Museum of the Great Lakes for even more enriching experiences during your time in Kingston.
16. Agnes Etherington Art Centre
While exploring Queen's University, don't miss the opportunity to visit the Agnes Etherington Art Centre, where you can immerse yourself in a world of creativity and artistic expression.
The Agnes Etherington Art Centre is a renowned institution that showcases a diverse range of art exhibitions from both local and international artists. With its impressive collection of over 17,000 works of art, this center offers visitors a chance to appreciate Canadian artists' contributions to the world of art.
The Agnes Etherington Art Centre not only displays stunning artwork but also provides engaging opportunities for visitors to participate in various art workshops. These workshops cater to individuals of all skill levels and offer hands-on experiences in different artistic mediums such as painting, sculpture, and printmaking.
Whether you're an aspiring artist or simply interested in learning more about different art techniques, these workshops are a fantastic way to unleash your creativity under the guidance of talented instructors.
Make sure to carve out some time during your visit to Kingston to explore the Agnes Etherington Art Centre. You'll be captivated by their thoughtfully curated art collection and inspired by the numerous creative possibilities that await you at their engaging art workshops.
17. The PumpHouse Museum
Located near downtown Kingston, The PumpHouse Museum offers visitors a fascinating glimpse into the city's industrial past. As you step inside this historic building, you'll be immediately captivated by the impressive collection of PumpHouse exhibits that showcase Kingston's rich history.
From steam engines to intricate machinery, each exhibit tells a unique story about the city's industrial heritage. One of the highlights at The PumpHouse Museum is its extensive collection of steam engines.
These magnificent machines are beautifully preserved and provide a real sense of the power and innovation that drove Kingston's growth during the Industrial Revolution. You can marvel at their intricate designs, learn about their importance in various industries, and even witness some of them in action during special demonstrations.
In addition to its focus on industrial heritage, The PumpHouse Museum also houses an impressive collection of art. Art enthusiasts will appreciate exploring the diverse range of art collections on display, which include both local and international works. From paintings to sculptures, each piece reflects a different aspect of Kingston's cultural identity.
18. Isabel Bader Centre for Performing Arts
When you visit the Isabel Bader Centre for Performing Arts, you'll be immersed in a world of captivating performances and artistic expression. This beautiful venue is one of Kingston's premier performing arts venues, showcasing a wide range of cultural events throughout the year. Whether you're a fan of theatre performances, music concerts, or art exhibitions, there is something for everyone at the Isabel Bader Centre.
The centre's state-of-the-art facilities provide an intimate and acoustically superb setting for any performance. From classical ballet to contemporary dance, from Shakespearean plays to modern dramas, the theatre at the Isabel Bader Centre hosts a diverse array of theatrical productions that will leave you spellbound.
The centre also features regular music concerts by renowned artists from various genres – from jazz to classical to indie rock. These performances offer an opportunity to experience live music in an intimate and immersive setting.
In addition to its vibrant performance schedule, the Isabel Bader Centre is also home to art exhibitions that highlight local and international talent. The gallery spaces within the centre showcase a variety of visual arts forms – including painting, sculpture, photography, and more. You can explore these exhibits at your leisure or attend special events such as artist talks or guided tours.
19. Marine Museum of the Great Lakes
Get ready to dive into the fascinating world of the Marine Museum of the Great Lakes, where you'll uncover the rich history and captivating stories of Canada's inland waters.
This hidden gem is a must-visit for anyone interested in naval history and maritime heritage. As you step inside, you'll be greeted by a vast collection of underwater artifacts that showcase the remarkable feats of exploration and discovery in our great lakes.
The museum takes you on a journey through time, delving into shipwreck exploration and showcasing nautical exhibits that highlight the bravery and resilience of sailors who navigated these treacherous waters. You'll have the opportunity to learn about famous shipwrecks like the RMS Empress of Ireland and discover how these tragic events shaped our understanding of marine safety.
Practical Information for Visitors
If you're planning a trip to Kingston, Ontario, you'll want to know the best ways to get there. Whether you prefer flying or driving, Kingston is easily accessible by both methods.
Once you arrive, there are numerous accommodation options available, ranging from cozy bed and breakfasts to luxurious hotels.
The best time to visit Kingston is during the summer months when the weather is warm and outdoor activities are in full swing.
When it comes to dining, Kingston has a vibrant food scene with a wide variety of restaurants offering everything from fine dining to casual eats.
If you're travelling with family, there are plenty of family-friendly activities in Kingston, such as visiting museums, exploring parks and gardens, and taking boat tours on Lake Ontario.
How to get to Kingston, Ontario
To reach Kingston, Ontario, travellers can easily fly into the nearby Norman Rogers Airport. This small airport is located just a short drive away from the city center and offers direct flights to several major Canadian cities.
Once you arrive at the airport, there are various transportation options available to help you get around Kingston. If you prefer to drive, renting a car is a convenient option. There are several car rental agencies located at the airport, making it easy to pick up your vehicle upon arrival.
Parking in Kingston is generally not a problem, with numerous parking lots available throughout the city. However, if you're planning on exploring downtown Kingston, keep in mind that parking can be limited and may require some patience.
Alternatively, if you prefer not to drive or don't have access to a car, public transportation is also an option for getting around Kingston. The city has an efficient bus system operated by Kingston Transit, which provides service throughout the area. Buses are equipped with bike racks and offer convenient routes that connect different parts of the city.
Where to stay in Kingston, Ontario
Whether you're looking for a luxurious experience or travelling on a budget, Kingston offers a variety of options to suit every traveller's needs.
For those seeking the best hotels in town, there are several top-rated establishments that offer exceptional service and amenities. From well-known chains to boutique hotels, you'll find a range of choices that cater to different preferences and budgets.
If you prefer a more intimate and cozy setting, bed and breakfasts are an excellent choice in Kingston. One place I stayed with my wife was the The Gananoque Inn & Spa. These charming accommodations provide a personalized experience with comfortable rooms and delicious homemade breakfasts.
For travellers who enjoy the comforts of home while exploring new places, Airbnb options abound in Kingston. You can choose from entire houses or apartments, allowing you to have more space and flexibility during your visit. This is also a great option for families or groups travelling together.
If you're on a tight budget but still want quality accommodations, don't worry! Kingston has plenty of budget-friendly options available as well. From affordable motels to guesthouses, these accommodations offer clean and comfortable rooms without breaking the bank.
Lastly, if luxury resorts are what you're after, Kingston has some stunning options too. These resorts boast beautiful waterfront locations with breathtaking views and upscale amenities such as spas and fine dining restaurants.
Best time to visit Kingston
Now that you've found the perfect place to stay in Kingston, Ontario, let's talk about the best time to visit this charming city. The timing of your trip can greatly influence your overall experience, so it's important to consider various factors such as weather conditions and tourist crowds.
Perfect Weather: The summer months of June, July, and August offer the most pleasant weather in Kingston. With average temperatures ranging from 20°C to 25°C (68°F to 77°F), you can enjoy outdoor activities without feeling too hot or cold. The days are longer, allowing for more exploration and adventure.
Peak Season Bustle: If you prefer a lively atmosphere with plenty of events and festivals, visiting during the peak season is ideal. From May to September, Kingston is buzzing with tourists and locals alike enjoying the vibrant waterfront, historical sites, and dining options.
Peaceful Off-Peak Season: For a quieter experience with fewer crowds, consider visiting Kingston during the off-peak seasons of spring (April-May) or fall (September-October). You'll still be able to enjoy mild weather while exploring attractions at a more relaxed pace.
Avoiding Tourist Crowds: To avoid large tourist crowds altogether, plan your visit on weekdays instead of weekends when many day-trippers from nearby cities flock to Kingston.
Whether you're seeking sunny adventures or a peaceful escape amidst history and nature, considering these factors will help ensure that you have the best time exploring all that Kingston has to offer!
Local dining recommendations
One cannot resist the temptation to indulge in the mouthwatering local dining options available in Kingston. The city is home to a plethora of hidden gems when it comes to culinary delights.
Whether you're a vegan, vegetarian, or a meat lover, there's something for everyone in this charming Canadian town. For those seeking vegan and vegetarian options, Kingston does not disappoint. From cozy cafes offering plant-based dishes made with locally sourced ingredients to upscale restaurants serving innovative plant-based creations, you'll find a variety of choices that cater to your dietary preferences.
Don't miss out on trying the famous jackfruit tacos at one of the trendy vegan eateries or savouring the flavorful veggie burgers crafted with unique ingredients like beets and quinoa.
When it comes to brunch, Kingston has some of the best spots in town. From classic breakfast joints serving fluffy pancakes and crispy bacon to stylish cafes offering avocado toast and artisanal coffee, you'll find yourself spoiled for choice. Make sure to try one of the local favorites – eggs benedict served on freshly baked croissants paired with perfectly brewed cappuccino – for an indulgent start to your day.
Kingston's craft beer scene is also worth exploring if you're a fan of unique brews. With several breweries scattered throughout the city, you can embark on a tasting adventure and sample an array of handcrafted beers infused with local flavors. From hoppy IPAs bursting with citrusy notes to smooth stouts aged in whisky barrels, there's always something new and exciting brewing in Kingston.
To truly elevate your dining experience, consider trying one of Kingston's unique dining experiences. Whether it's enjoying a meal aboard an elegant dinner cruise along Lake Ontario or dining in historic buildings transformed into charming restaurants, these experiences offer more than just delicious food; they provide an ambience that immerses you in Kingston's rich history and culture.
No matter what your palate desires or what kind of dining experience you're seeking, Kingston has it all. From hidden gems and vegan options to the best brunch spots, craft beer scene, and unique dining experiences, this vibrant city is a culinary haven waiting to be explored. So grab your appetite and get ready to embark on a gastronomic adventure in Kingston.
Family-friendly activities in Kingston
Get ready to embark on a fun-filled adventure with your family in Kingston, where you can enjoy exciting activities and create lasting memories. Kingston offers a wide range of family-friendly activities that cater to all ages and interests.
If you're looking for outdoor adventures, head over to Lake Ontario Park or Grass Creek Park, where you can enjoy picnicking, swimming, hiking trails, and even rent paddleboats or kayaks. These parks are perfect for spending quality time with your loved ones while immersing yourself in Kingston's natural beauty.
Safety precautions for travellers
When travelling, it's important to take safety precautions to ensure a smooth and worry-free experience. Here are some essential tips to keep in mind:
Get travel insurance: Before embarking on your journey, make sure you have appropriate travel insurance that covers medical emergencies, trip cancellations, and lost belongings. This will provide you with peace of mind knowing that you're protected in case of any unforeseen circumstances.
Keep emergency contacts handy: It's always wise to have a list of emergency contacts readily available. Include the contact details for local authorities, your embassy or consulate, as well as the numbers for your credit card company and travel insurance provider. In case of an unfortunate event or if you need assistance, having these numbers at hand can be invaluable.
Prevent pick-pocketing: Kingston is generally a safe city, but it's still important to be cautious of pickpockets, especially in crowded tourist areas or public transportation systems. To prevent being targeted by thieves, keep your valuables secure and out of sight. Consider using money belts or hidden pouches for your cash and passports when exploring the city.
Additionally, it's crucial to choose safe transportation options while exploring Kingston. Opt for licensed taxis or reputable ride-sharing services rather than accepting rides from strangers. If you prefer public transportation, familiarize yourself with bus routes and schedules beforehand to avoid getting lost or stranded.
For solo travellers specifically, here are some extra safety tips:
Stay alert and aware of your surroundings at all times.
Avoid displaying expensive jewellery or gadgets that may attract unwanted attention.
Share your itinerary with someone you trust back home so they know where you'll be.
By following these safety precautions and staying vigilant during your travels in Kingston, you can fully enjoy all the wonderful experiences this charming city has to offer without any unnecessary worries.
Conclusion: Things to Do in Kingston Ontario, Canada
In conclusion, you've discovered the many incredible things to do in Kingston, Ontario. From exploring the top attractions to immersing yourself in the vibrant downtown scene, there is something for everyone in this charming city.
Whether you're a history buff or an outdoor enthusiast, Kingston has it all. The grandeur of attractions like Fort Henry and the stunning waterfront will leave you awe-inspired. And when it comes to outdoor activities, you can enjoy everything from hiking and biking along picturesque trails to sailing on Lake Ontario.
But it's not just about sightseeing and adventure. Kingston also offers a rich cultural and educational experience. Visit museums and art galleries to delve into the city's heritage, or attend live performances at the Grand Theatre for a taste of its thriving arts scene.
When planning your visit, be sure to make use of the practical information provided for visitors. From transportation options to dining recommendations, these tips will help ensure a smooth and enjoyable trip.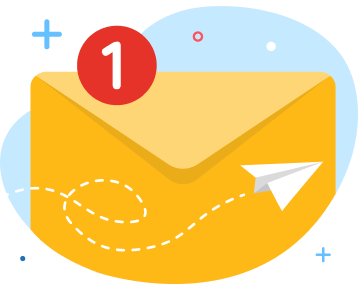 news via inbox
Nulla turp dis cursus. Integer liberos  euismod pretium faucibua