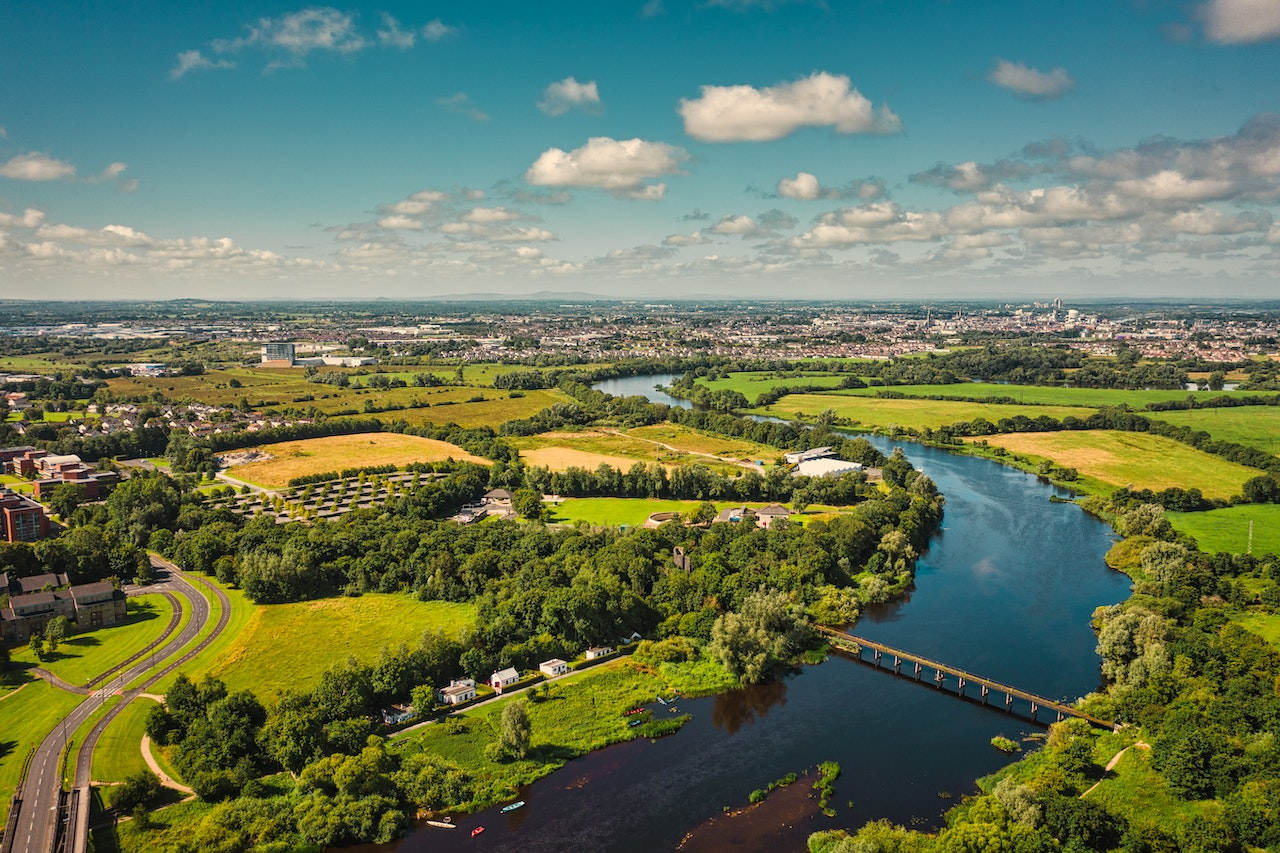 Things To Do In Limerick Ireland – What Are The 25 Top Attractions in Limerick?
Limerick delights visitors with a lively mix of history, culture, and Irish hospitality and the question that begs for answers is what would you want to do? We've curated the best 25 things to do in Limerick Ireland to pique your interest and help you prepare for any trip to this beautiful Irish city.
Stroll along the River Shannon and tour mighty King John's Castle, bringing 800 years of history to life.
Wander the cobblestone lanes and galleries of the medieval quarter, stopping for a pint of locally brewed beer or a lunch of Irish smoked salmon.
Visit the Hunt Museum to admire priceless ancient treasures and works by Picasso, Renoir, and more.
Fans of literature won't want to miss the Frank McCourt Museum, celebrating the Pulitzer Prize-winning author of Angela's Ashes.
After dark, cozy pubs come alive with the lilt of fiddles and banjos during traditional Irish music sessions.
Whether you explore Limerick's storied past, dive into the arts scene or simply chat with locals in a genuine Irish pub, soak up the charms of this vibrant city. Discover the best things to do in Limerick, the gateway to Ireland's scenic west coast.
So buckle up as we guide you through the top attractions that'll make your visit to Limerick truly unforgettable!
Key Takeaways
Limerick offers a rich historical and cultural experience with attractions such as King John's Castle, The Hunt Museum, Limerick City Gallery of Art, and St. Mary's Cathedral.
Nature lovers can enjoy outdoor attractions like People's Park, Curragower Falls, walks along the River Shannon, and visits to Stonehall Visitor Farm & Wildlife Park.
Entertainment and performances in Limerick include shows at Lime Tree Theatre, rugby matches at Thomond Park, nightlife in Patrick Street, and the Limerick Literary Festival.
Food and shopping enthusiasts can explore the Milk Market, try Irish cuisine at a local pub, visit Adare Village, and explore Bunratty Castle.
Things To Do In Limerick Ireland
1. Visit King John's Castle
You'll be fascinated by the rich history and stunning architecture when you visit King John's Castle in Limerick, Ireland. Perched on the banks of the River Shannon in the heart of Limerick City, this remarkable 13th-century monument is one of the best-preserved Norman castles in Europe. As a must-see during your Ireland travel, it offers an immersive journey back to medieval times.
Imagine yourself as a knight from centuries ago while exploring its massive stone walls and towering turrets. Inside, interactive exhibits bring tales of siege and warfare to life with vivid detail. From the breathtaking views atop its battlements, soak in panoramic vistas that capture both the past and the present.
Among the top things to do in Limerick, visiting King John's Castle will undoubtedly make for an unforgettable adventure steeped in Irish lore and legend.
2. Explore the Hunt Museum
Don't miss out on the chance to explore the Hunt Museum, which houses a fascinating collection of art and antiquities.
Nestled in the heart of Limerick city, this museum is a treasure trove waiting to be discovered. Marvel at the exquisite collection of Limerick lace, meticulously crafted creations that are a testament to Ireland's rich textile heritage.
The Hunt Museum was lovingly curated by John and Gertrude Hunt, passionate collectors who dedicated their lives to preserving beautiful artifacts from around the world. Each exhibit tells a captivating story, inviting you to different eras and cultures.
As one of Limerick's must-see attractions, it offers an immersive journey through time. Let your curiosity guide you as you explore each room filled with hidden gems that will surely captivate any history or art enthusiast.
3. Stroll Through People's Park
Next on your itinerary should be a leisurely stroll through People's Park, an urban oasis that provides a welcome respite from bustling city life. This verdant haven is one of the must-see things to do in Limerick, Ireland.
As you amble along its well-tended paths, you'll notice beautifully landscaped gardens teeming with colorful blooms and mature trees creating dappled shade spots perfect for picnics.
Located in the heart of the city of Limerick, the park boasts a grand Victorian-era bandstand and an eye-catching modern playground. On sunny days, this park becomes a vibrant gathering place where locals unwind and children frolic.
Amidst these serene surroundings, feel free to sit back, people watch, or simply admire nature's beauty enveloping you in this charming Irish city.
4. Experience the Limerick City Gallery of Art
After enjoying the tranquility of People's Park, it's time to immerse yourself in the vibrant art scene at the Limerick City Gallery of Art. This renowned institution showcases a rich collection of Irish and international contemporary arts and crafts. You'll marvel at thought-provoking exhibitions from artists like Picasso that invite you to see the city through their creative lens.
As you wander through its impressive galleries, let each piece tell its unique story, stirring emotions and sparking conversations about art's role in society. The gallery provides a dynamic cultural experience that connects you directly with Limerick's artistic pulse.
Before leaving, ensure to catch a glimpse of the gallery's ever-changing temporary exhibitions for an insight into emerging trends within the art world.
5. Enjoy a Show at Lime Tree Theatre
Head over to the Lime Tree Theatre, where you'll be treated to a dazzling array of performances. This Limerick institution is nestled in the heart of Limerick's vibrant cultural scene and offers an eclectic mix of theatre, music, dance, and comedy shows. You're sure to find something that strikes your fancy.
As one of the top things to do in Limerick Ireland, this modern and spacious venue is perfect for both locals and tourists looking to tour Limerick through its rich cultural tapestry. The intimate setting ensures every seat provides an excellent view, allowing you to lose yourself completely in the spectacle unfolding on stage.
So if you're eager for a night filled with drama or laughter, don't miss out on the opportunity to enjoy a show at Lime Tree Theatre!
6. Shop at the Milk Market
After you've filled your senses with the captivating performances at the Lime Tree Theatre, it's time to dive into another cultural gem of Limerick.
Stroll down to shop at the Milk Market, one of the oldest and most vibrant markets in Ireland. Every weekend, this bustling hub comes alive with a lively mix of traders selling everything from artisan food to handcrafted jewelry.
As you meander through the maze of stalls, take in the enticing aromas wafting from local bakeries or sample some organic produce directly from Irish farms. Don't miss out on finding unique souvenirs and gifts that encapsulate your visit to Limerick.
Shopping at the Milk Market is more than just an errand; it's an essential part of things to do in Limerick, Ireland.
7. Discover St. Mary's Cathedral
You'll find the awe-inspiring St. Mary's Cathedral a must-visit on your trip to Limerick. This architectural marvel, nestled in the heart of the city, is more than just a church; it's a snapshot of Ireland's rich history. As the oldest building in Limerick, it whispers tales from bygone eras that echo in every corner.
Walking under its grand arches, you'll be captivated by ornate stone carvings and majestic stained-glass windows. Its ancient bell tower reaches for the sky, providing an unparalleled view of Limerick City Museum and beyond.
The ambiance inside St Mary's Cathedral invites quiet reflection. You can almost hear the echoes of past congregations murmuring their prayers as you explore its sacred spaces. Don't miss this magnificent symbol of Ireland's heritage on your city museum tour!
8. Delve into the Foynes Flying Boat Museum
Stepping into the Foynes Flying Boat Museum, you're transported back in time to the 1930s and '40s. As one of the top tourist attractions in Limerick, this maritime museum brings to life the history of the area with its immersive exhibits.
Explore a full-size replica of the Boeing 314 flying boat which once dominated transatlantic air travel.
Marvel at its lavish interior and imagine yourself soaring over vast oceans.
Discover an original 1940s cinema showcasing newsreels and short films from that era. * Sink into vintage seats and lose yourself in black-and-white narratives that echo through time.
Sample Irish coffee at its birthplace, invented here to warm up chilled passengers.
The Foynes Flying Boat Museum is not just a visit; it's stepping into living history.
9. Unwind at the Curragower Falls
Next, treat yourself to a serene retreat at Curragower Falls. This charming oasis is one of the top things to do in Limerick, Ireland and it's easy to see why.
Nestled on the banks of the River Shannon, these falls offer a stunning spectacle of cascading water that calms and captivates in equal measure.
Unwind as you watch the hypnotic dance of water tumbling over rocks, creating mesmerizing patterns that soothe your mind. Listen as nature performs its symphony – the rhythmic flow of water accompanied by birdsong creates an enchanting harmony.
The Curragower Falls isn't just about tranquility though. It's also known for its rich history and cultural significance, making it one of Limerick's most popular tourist attractions.
Don't miss this chance to immerse yourself in Ireland's natural beauty and heritage.
10. Take a Walk Along the River Shannon
After unwinding at Curragower Falls, it's time to lace up your shoes and take a leisurely stroll along the River Shannon. This is not just a simple walk; it's also one of the top things to do in Limerick, Ireland.
The city nestles snugly on the banks of this majestic river, offering you picturesque views that are nothing short of breathtaking.
The River Shannon flows serenely through Limerick, its waters reflecting the sky above while providing a tranquil backdrop for your journey. As you meander along its banks, let the gentle ripples resonate with your heartbeat and soothe your senses.
Feel the ancient stories whispered by the wind as it rustles through nearby trees. This walk along the River Shannon is an immersive experience that'll leave you cherishing every step taken in this beautiful Irish city.
11. Discover the Frank McCourt Museum
Once you've enjoyed the tranquil beauty of the River Shannon, transition your journey towards a slice of Irish history by immersing yourself in an authentic Limerick experience.
A visit to the Frank McCourt Museum is a must. Nestled within a preserved schoolhouse where McCourt himself grew up in Limerick, this museum captures the essence of his childhood with striking realism.
As you wander through its corridors, you'll be transported back to an era that shaped much of Ireland's narrative. The displays depict stories from McCourt's Pulitzer Prize-winning memoir 'Angela's Ashes,' providing raw insights into his impoverished upbringing and resilience.
This isn't merely a Limerick museum – it's a poignant window into Irish history and culture that will leave an indelible imprint on your heart and mind.
12. Visit the Limerick Racecourse
If you're a fan of horse racing, you'll definitely want to swing by the Limerick Racecourse during your visit. As one of the top attractions in town, it's high on the list of fun things to do in Limerick, Ireland.
Imagine the thunderous applause echoing through the stadium as sleek thoroughbreds dash toward the finish line. The atmosphere is electrifying, adrenaline running high among spectators betting on their favorite steeds.
The racecourse sprawls across 250 acres of lush Irish landscape that enhances its charm. It promises not just horse races but other exciting events and festivals all year round. The panoramic views from vibrant green courtyards make this venue one of those must-see things in Limerick.
So, when planning your itinerary, ensure you make time to visit the Limerick Racecourse!
13. Enjoy Irish Cuisine at a Local Pub
You'll truly appreciate the local culture when you indulge in traditional Irish cuisine at a cozy pub. It's no secret that one of the best things to do in Limerick, Ireland is to enjoy Irish cuisine at a local pub.
Picture yourself nestled in an inviting corner booth, savoring hearty dishes like bangers and mash or shepherd's pie. For a refreshing pint, head over to Treaty City Brewery for their handcrafted brews that embody the spirit of Limerick.
Afterward, retreat to one of the best hotels in Limerick such as Adare Manor, renowned for its stunning architecture and lush green landscapes. As you recall your gastronomical adventure from your plush bed, you'll be enveloped by warmth and satisfaction – another unforgettable day spent exploring this charming city.
14. Explore Medieval History at Bunratty Castle
Next on your list should be a trip to explore medieval history at Bunratty Castle. This castle, located in County Clare, is an exceptional piece of Irish heritage that transports you back to the 15th century with its authentic architecture and historical artifacts.
Immerse yourself in medieval history: Wander through the castle halls filled with period furniture and stunning tapestries.
Explore the folk park: Experience traditional Irish life as you stroll around the recreated village featuring cottages, farms, and a schoolhouse.
Attend a banquet: Enjoy a medieval feast complete with costumed performers for an unforgettable experience.
Capture memories: The picturesque surroundings offer plentiful opportunities for photography.
Exploring Bunratty Castle is truly one of the best things to do in Limerick, Ireland. It offers an enriching journey into Ireland's past.
15. Visit the Treaty Stone
Don't miss a visit to the Treaty Stone, an iconic piece of history that bears immense significance to the city's past. Situated on Clancy Strand, this limestone block is more than just a stone; it stands as a testament to Limerick's nickname – 'Treaty City.'
It was upon this very surface that the famous Treaty of Limerick was signed in 1691, marking a pivotal moment in Irish history.
Limerick is packed with historical landmarks but there's something truly mesmerizing about this simple yet profound monument. As you stand before it, imagine the dramatic scenes from centuries ago when peace was brokered amidst turmoil.
The Treaty Stone isn't just a must-see stop on your itinerary; it's an invitation into the heart and soul of Ireland's storied past.
16. Take a Day Trip to Adare Village
It's worthwhile checking out Adare Village, renowned as one of the prettiest places around. Only a short drive from Limerick City, it's an ideal day trip destination when exploring things to do in Limerick, Ireland.
The charm of Adare is unmatched; its thatched cottages and medieval buildings paint a picture straight out of a storybook.
Here are some must-see spots:
The enchanting Adare Manor
The tranquil River Maigue
The historic Trinitarian Abbey
The lush Adare Town Park
Quaint local shops for unique souvenirs
Adare is more than just one of the best places near Limerick—it's a step back in time, full of history and beauty waiting to be discovered. So go ahead, make your Irish adventure even more unforgettable with this idyllic detour.
17. Attend a Rugby Match at Thomond Park
You'll absolutely feel the energy and excitement when you attend a rugby match at Thomond Park. As one of the key things to do in Limerick, Ireland, it's a must-visit for sports enthusiasts.
The roar of the crowd is electrifying as they cheer on Munster Rugby, their beloved home team.
The legendary stadium, nestled in the heart of Limerick city, has been the battleground for some unforgettable moments in Irish sporting history. Feel your adrenaline pump as you watch a high-stakes game unfold right before your eyes.
The beautiful green pitch against a backdrop of passionate supporters creates an atmosphere that's truly second to none.
So don't miss out – attending a rugby match at Thomond Park will leave you with memories that will last long after your trip to Ireland is over.
18. Visit the Limerick City Museum
Next on your itinerary should be the Limerick City Museum, a treasure trove of historical artifacts and exhibitions. This is one of the most interesting things to do in Limerick, Ireland.
As you walk through its doors, feel yourself being transported back in time by the rich tapestry of history that unfolds before your eyes.
Immerse yourself in Ireland's past as you explore exhibits showcasing archaeological finds from around Limerick. Marvel at ancient relics and learn about their significance through engaging displays. Let the city's story come alive as you peruse photographs, old maps, and memorabilia that capture snapshots of its evolution.
Whether you're a history buff or simply curious about Ireland and Limerick, a visit to this museum promises an enthralling journey into the heart of this fascinating city's heritage.
19. Tour the Lough Gur Heritage Centre
Continuing your historical exploration, don't miss out on a tour of the Lough Gur Heritage Centre. Nestled along the shores of Lough Gur, this heritage centre offers an enriching plunge into Ireland's Neolithic history.
Marvel at the Great Stone Circle, one of the finest in Ireland that whispers tales from the Stone Age. Explore exhibits showcasing ancient artifacts and tools used by our ancestors. Wander through trails that wind around ancient settlements and ceremonial sites.
The centre is more than just a museum; it's a time capsule holding centuries of stories. The landscape around you bristles with mystery and magic as you step back in time, tracing human existence from 5,000 years ago.
Indeed, Lough Gur Heritage Centre is not to be missed when visiting Limerick.
20. Enjoy the Nightlife in Patrick Street
After exploring the historical richness of Lough Gur Heritage Centre, it's time to dive into the vibrant nightlife of Patrick Street.
This bustling hub is among the best things to see in Limerick once the sun goes down. Patrick Street comes alive with an array of attractions sure to please any traveler.
From traditional Irish pubs that offer live music, friendly locals, and a pint of Guinness, to stylish nightclubs pulsating with contemporary beats – there's something for everyone.
You'll find an assortment of hotels in Limerick nearby, making it easy to stay close to the action. Whether you're looking for a quiet evening or a lively night out on the town, Patrick Street offers a captivating glimpse into Ireland's nocturnal culture that should not be missed during your visit.
21. Experience the Limerick Literary Festival
You'll absolutely love attending the Limerick Literary Festival, a vibrant celebration of literature and creativity. Set in the heart of County Limerick, this festival is a must-visit for all book lovers. It's not just about books though; it's an explosion of culture that takes over Munster's charming streets.
Feel your senses awaken as you stroll through Kings Island in Limerick, where the festival often hosts events. The sound of riveting conversations fills the air, blending seamlessly with the soft murmurs from St Mary's Cathedral nearby. This grand cathedral stands tall and proud, its history echoing through every stone.
From gripping author panels to interactive workshops, this festival immerses you in a world where words create magic. So come, experience a literary delight like no other right here in Limerick.
22. Discover the Stonehall Visitor Farm & Wildlife Park
If you're an animal lover, Stonehall Visitor Farm & Wildlife Park is sure to charm your socks off. This gem nestled in the picturesque countryside of Limerick is one of Ireland's best-kept secrets and well worth a visit.
Visitor Centre: Start by exploring the visitor centre, packed with fascinating displays about local wildlife.
Animal Encounters: From cuddly rabbits to majestic llamas, fall in love with the diverse range of animals residing here.
Nature Walks: Wander through lush fields and tranquil woodland, immersing yourself in nature's beauty.
Kids' Playground: Little ones can burn off energy at the fantastic playground.
Each corner unravels a new adventure making it one of the top things to do around Limerick. The warm atmosphere and friendly animals ensure it's an experience you'll never forget!
23. Take a Cruise on the River Shannon
Next, don't miss the chance to hop aboard a cruise on the majestic River Shannon. As you glide through its serene waters, take in the breathtaking views of Limerick's treasures that span centuries-old history.
Look out for the imposing St John's Cathedral with its towering spire – the tallest in Ireland, piercing the sky high above. Marvel at how it stands as a timeless testament to Limerick's rich past.
As your boat spins from the city into rural tranquility, spot on your journey's treaty stone – an unassuming piece of Limerick marble steeped in history and folklore. Let this riverine voyage transport you back in time and immerse you in stories that have shaped this vibrant city.
This is one adventure not to be overlooked when visiting Limerick!
24. Visit the Irish World Academy of Music and Dance
Don't leave without visiting the Irish World Academy of Music and Dance, a hub for international performers and artists. Situated just kilometres south of Limerick city, this impressive institution is nestled in the lush greenery of the University of Limerick campus.
At the academy, you can enjoy dynamic performances that will whisk you away to distant lands, from fiery flamencos to entrancing Indian Kathak dances. You can also take part in workshops led by seasoned professionals; immerse yourself in traditional Irish sean nós singing or try your hand at an African djembe.
Remember to explore beyond the academy's walls. Venture on the Limerick Greenway for a scenic cycle or delve deep into Ballyhoura's mountain bike trails. Lastly, don't miss Cork's majestic castles en route back to Limerick for a complete cultural experience.
25. Explore the Ballyhoura Mountains
You'll find the Ballyhoura Mountains are a true haven for outdoor enthusiasts with their extensive network of walking and biking trails. These sprawling peaks stretch across counties Limerick and Cork, offering breathtaking views at every turn. Imagine yourself biking on the renowned Ballyhoura Mountain Bike trail, feeling the rush as you zoom down winding paths, through dense woodland and over rugged terrain.
Take a day to explore the Ballyhoura Mountains' forest park that's teeming with wildlife. You might also want to visit Curraghchase Forest Park nearby, another gem that offers serene nature walks and picturesque picnic spots. Its natural beauty is truly captivating; it's a great place to unwind after an adrenaline-filled mountain adventure.
Experiencing these untamed landscapes will undoubtedly be one of your memorable moments in Limerick, Ireland.
FAQs – Things To Do In Limerick Ireland
What are some traditional Irish dishes to try when dining at a local pub in Limerick?
When in Limerick, you must treat your tastebuds to traditional Irish cuisine. At a local pub, order comforting Irish Stew, made with lamb and root veggies.
Try Boxty, a delightful potato pancake or Colcannon, creamy mashed potatoes mixed with kale. Don't miss the hearty Full Irish Breakfast if you're there early.
Lastly, relish Black Pudding – not for the faint-hearted! Each dish speaks volumes about Ireland's rich culinary history and will leave you yearning for more.
Where can I find information about hiking or outdoor activities in the Ballyhoura Mountains?
You can uncover a wealth of information about hiking and outdoor activities in the breathtaking Ballyhoura Mountains at the local tourism office in Limerick.
They'll provide maps, trail guides, and tips for making the most of your adventure.
Alternatively, visit their official website or check out online travel forums.
From challenging treks to leisurely strolls, there's a path through this rugged landscape that's sure to captivate you with its raw beauty and tranquillity.
Are there any notable annual events or festivals in Limerick outside of the Limerick Literary Festival?
Absolutely!
Limerick bursts into life with several annual events.
The Richard Harris International Film Festival showcases incredible films in late October, while the Elemental Arts and Culture Festival fills September with vibrant performances and workshops.
If you're a foodie, don't miss out on Pigtown Food & Culture Series happening every autumn.
And for sports enthusiasts, there's the Great Limerick Run each May that paints the city streets with runners of all ages.
What are some popular local shops or boutiques in Limerick, outside of the Milk Market?
You'll find a haven for bookworms at O'Mahony's Booksellers, an institution since 1902.
Explore Todd's Department Store for Irish-made goods or The Celtic T-Shirt Shop for unique souvenirs.
For fashion-savvy shoppers, Isobella Ru is a must-visit with its chic and trendy pieces.
In the heart of Limerick, Roches Street offers numerous boutiques like Hilary Thompson and Catherine McCormack offering designer labels.
Lastly, don't miss out on George's Quay for vintage finds at Lucky Lane!
Are there any music or dance performances at the Irish World Academy of Music and Dance that are open to the public?
Absolutely!
The Irish World Academy of Music and Dance regularly stages captivating performances that are open to the public. You can immerse yourself in a world-class show of traditional Irish music, contemporary dance, or theatre. Just check their calendar for upcoming events and book your tickets.
It's not just a performance, it's an intimate experience with Ireland's rich cultural heritage in the heart of Limerick. Don't miss this unique opportunity to witness live artistry at its finest!
Things To Do In Limerick Ireland – Final Remarks
With its elegant Georgian architecture, medieval lanes and lively culture, Limerick offers an authentic taste of Irish life. Wander the streets that inspired Frank McCourt's Pulitzer Prize-winning memoir, or stop for conversation and trad music in one of the city's many friendly pubs.
From King John's Castle to the Hunt Museum's treasure trove of art, history awaits around every corner. And the nearby Cliffs of Moher and Burren landscapes promise even more to explore.
With so many top-rated Irish attractions, Limerick makes the perfect launch point for any Irish itinerary. Whether you seek to immerse yourself in historic sights, experience Gaelic culture or simply enjoy Guinness with locals, you'll find an abundance of can't-miss activities.
Don't just pass through – take the time to discover Limerick's unique charms and see why visitors are lingering in this lively city on the River Shannon. With so many memorable diversions, Limerick is an essential Irish destination.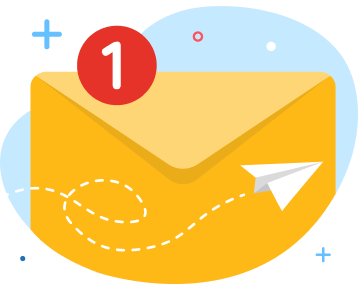 news via inbox
Nulla turp dis cursus. Integer liberos  euismod pretium faucibua