Things To Do In Ireland – The Ultimate Guide to 30+ Must-See Attractions, Day Trips and Historical Sites
Looking for leprechaun luck and lovely landscapes? Known as the Emerald Isle, there are many things to do in Ireland filled with fun and excitement. From bubbling bogs to blustery beaches, cosmopolitan cities to cozy countryside cottages, Ireland offers an abundance of amazing activities.
Go gallivanting along the gorgeous Cliffs of Moher, sip smooth Guinness at historic pubs in Dublin, wander the winding medieval streets of Galway, and kiss the Blarney Stone for good fortune. With magical mythology, vibrant culture and natural wonders galore, Ireland has something special for everyone.
From foodies to families, history buffs to hikers, this charming country charms all who visit. Experience the oxymoronic bustling tranquility, culture and craic that make Ireland one of the best places on Earth.
This island has inspiring invitations around every turn. Come discover the delightful diversity that makes Ireland a truly tremendous travel destination in must-see attractions, day trips, historical sites and more that promise an unforgettable Irish adventure.
Key Takeaways
Explore Dublin's top attractions, including the Guinness Storehouse, Kilmainham Gaol, and the Little Museum of Dublin.
Visit the iconic Cliffs of Moher for breathtaking panoramic views of the Atlantic Ocean.
Experience Ireland's rich history by touring Kylemore Abbey, St Stephen's Green, and the Rock of Cashel.
Venture on day trips to discover the natural beauty of the Ring of Kerry, Skellig Islands, and Inishowen Peninsula.
Top Attractions in Ireland
Explore the capital city, Dublin, and take a walk through the historic Kilmainham Gaol.
1. Exploring the Capital City: Dublin
Dublin stands as a gem among European cities, boasting an array of top attractions that lure countless visitors each year. Diving into its treasures, you'll discover the famous Guinness Storehouse where you can learn all about Ireland's celebrated stout and enjoy a pint with panoramic city views.
The magnificent St Patrick's and Christ Church Cathedrals stand guard in Dublin's heart while Trinity College, home to the ancient Book of Kells, invites exploration of Ireland's rich academic history.
Take time to delve into EPIC The Irish Emigration Museum for gripping tales of how Irish emigrants shaped the world. A visit to the Irish Museum of Modern Art reveals Dublin's architectural prowess alongside impressive art collections from local creatives.
2. A Walk through the Historic Kilmainham Gaol
Stepping into the Kilmainham Gaol, you're instantly immersed in a key chapter of Irish history. It's more than just a historic site; it's an essential part of the country's narrative on national independence.
There, guided tours navigate through eerie corridors that once confined some Ireland's most famous political and military leaders. Its reputation as one of the most haunted places in Ireland further adds to its intriguing atmosphere.
The gaol has been standing since 1796, making it one of the largest unoccupied gaols in Europe today. A visit to this monumental structure provides invaluable insight into Dublin's past while featuring prominently amongst things to do when planning a trip to Ireland for those seeking historical depth beyond typical tourist attractions.
3. The Little Museum of Dublin
The Little Museum of Dublin stands as a treasure trove nestled inside an 18th century Georgian townhouse. Launched with full fervor in 2011, it quickly gained popularity among locals and tourists alike, making it one of the best places to visit while on your trip to Ireland in 2023.
The museum takes you on an engaging journey through Dublin's rich history encapsulated within 29-minute guided tours.
Every turn inside this charming facility reveals more about the vibrant music, film and arts culture deeply rooted in Dublin. With each item on display donated by the generous people of Dublin themselves, visitors get a personal touch at every glance.
Its convenient location near St Stephen's Green makes it easily accessible for those exploring attractions around Ireland's capital city, such as Guinness Storehouse and Blarney Castle.
4. Guinness Storehouse Tour
Located at the St. James's Gate Brewery in Dublin, Ireland, the Guinness Storehouse is a must-visit destination for beer enthusiasts. Open since 2000, this iconic attraction offers a self-guided tour that takes you through the history and production of Guinness stout.
Situated in Dublin's historic Liberties neighborhood, the Guinness Storehouse has received over twenty million visitors and welcomes over 1.7 million guests annually. As you explore this seven-story building, you'll learn about the ingredients used to make Guinness and even have the opportunity to pour your own pint at the Gravity Bar with panoramic views of Dublin.
Whether you're a beer lover or simply curious about Irish culture, a visit to the Guinness Storehouse promises an informative and enjoyable experience.
5. The Magnificent Cliffs of Moher
The Magnificent Cliffs of Moher, located on the west Clare coast in County Clare, are considered Ireland's most famous coastline and cliffs. These stunning natural formations offer breathtaking panoramic views of the Atlantic Ocean.
Safe pathways allow visitors to explore the cliffs and soak up the beauty of their rugged landscapes. The Cliffs of Moher are also part of the popular Wild Atlantic Way route, making them a must-visit for nature enthusiasts and adventure seekers alike.
Legends and myths surround these cliffs, with stories ranging from underwater mythical cities to a witch falling in love with Cu Chulainn. Whether you're hiking along the trails or simply enjoying the view, a visit to the Cliffs of Moher promises an unforgettable experience in Ireland's scenic beauty.
6. Sampling Irish Whiskey at Jameson Distillery Bow St.
Visiting Dublin wouldn't be complete without sampling Irish Whiskey at Jameson Distillery Bow St. Founded by John Jameson in 1780, this popular tourist attraction offers guided tours and whiskey blending workshops that give you a unique insight into the distilling process.
As part of the tour, you'll have the opportunity to taste premium and aged whiskeys, allowing you to appreciate their distinct flavors and craftsmanship. Located just off Smithfield Square in Dublin, Jameson Distillery Bow St.
is a must-visit for whiskey enthusiasts and those wanting to experience a true taste of Ireland.
7. St Stephens Green
St Stephen's Green is a beautiful garden square and public park located in the heart of Dublin, Ireland. This popular attraction offers visitors a peaceful oasis in the bustling city center.
The park features stunning monuments and sculptures that pay homage to famous figures from Irish history, including the renowned writer James Joyce. Interactive tours and exciting incentive events, such as treasure hunts, are available for those looking to explore the park in a unique way.
St Stephen's Green is not only a must-visit destination for tourists but also serves as a convenient starting point to discover other attractions nearby, such as Dublin Castle, the National Gallery of Ireland, and Trinity College.
8. The Enchanting Kylemore Abbey
Located just one hour from Galway, Kylemore Abbey is a must-visit attraction in Ireland. As the oldest Benedictine monastery in the country, it was founded in 1920 and has a fascinating history attached to it.
Also known as the Castle of Connemara, this stunning abbey was built in 1868 and is surrounded by breathtaking natural beauty. With links to Ireland's ancient Celtic beliefs, Kylemore Abbey holds many myths and legends that add to its enchanting appeal.
Known as one of Ireland's hidden gems, this abbey has a tragic past but also an intriguing love story that captivates visitors from all over the world.
9. The Majestic Aran Islands
The Aran Islands, consisting of Inis Mór, Inis Meáin, and Inis Oírr, are three isolated corners of land located in the Atlantic Ocean. These islands have captured the attention of visitors from around the world who come to explore their rich history dating back to 1500 BC.
With stunning landscapes and ancient sites, the Aran Islands are a must-visit destination in Ireland. Popular activities on these majestic islands include exploring old forts, visiting the seal colony, and discovering the Seven Churches.
Guided tours with knowledgeable experts are available to help you make the most of your time on these captivating islands.
10. The Book of Kells & Old Library
The Book of Kells is a famous illuminated manuscript and Celtic Gospel book located in the Old Library at Trinity College in Dublin. It attracts over one million visitors each year.
Written in Latin, it contains the four Gospels based on the Vulgate text completed by St. Jerome in 384 AD. Created in a Columban monastery, its intricate illustrations and calligraphy make it a unique piece of art and an important historical artifact.
The Old Library itself is one of Ireland's largest libraries, housing over three million volumes.
Day Trips and Outdoor Activities
Experience the breathtaking beauty of the Ring of Kerry, explore the stunning Skellig Islands, and discover the historic Rock of Cashel. There are so many amazing day trips and outdoor activities in Ireland that will leave you speechless.
Don't miss out on these incredible adventures – read more to find your next thrilling excursion!
11. Experiencing the Ring of Kerry
The Ring of Kerry in County Kerry, Ireland is a must-visit destination for anyone looking to experience the beauty of the Irish countryside. This scenic driving route offers breathtaking landscapes, including remote beaches and dramatic coastlines that will leave you in awe.
As one of Ireland's most popular drives, the Ring of Kerry is known for its dreamlike vistas and stunning natural beauty. While it's tempting to stick to the famous tourist trail, don't forget to explore some lesser-known sights in Kerry as well.
Whether you're a nature lover or simply seeking an escape from city life, the Ring of Kerry offers top attractions and highlights that are sure to satisfy your wanderlust. So buckle up and get ready for an unforgettable journey through some of Ireland's most picturesque scenery!
12. A Trip to the Stunning Skellig Islands
The stunning Skellig Islands, located off the western coast of Ireland in County Kerry, are a must-visit destination for outdoor enthusiasts. Skellig Michael, one of the two islands, is a UNESCO World Heritage site known for its rugged and remote landscape.
This rocky island offers breathtaking views of the Atlantic Ocean and an extraordinary experience for those willing to make the journey. The Skellig Ring drive leading up to the islands will impress visitors with winding lanes, mountain roads, and stunning ocean vistas.
Don't miss out on exploring this unique piece of Irish history and natural beauty during your trip to Ireland!
13. Tour The Inishowen Peninsula
The Inishowen Peninsula, located at the northernmost tip of Ireland, offers a breathtaking landscape shaped by the Ice Age and the power of the ocean. With its stony green hills, jagged coastal rocks, and stunningly beautiful cliffs, this peninsula is a paradise for nature enthusiasts.
You can explore ancient sites like the Grianan Of Aileach stone fort or visit museums such as the Doagh Famine Village to learn about Irish history and culture. One highlight of a tour in Inishowen is visiting "Banba's Crown," an iconic viewpoint that offers panoramic views of the surrounding area.
Don't miss out on discovering long sandy beaches and towering mountains in this undiscovered treasure trove of natural beauty. Private tours are available to customize your experience and ensure you see all the highlights of this remarkable peninsula.
14. A Visit to the Rock of Cashel
The Rock of Cashel is an ancient site that should not be missed on a trip to Ireland. This historic landmark towers over the town of Cashel in County Tipperary and is filled with over 1,000 years of fascinating history.
As one of the most iconic castles in Ireland, the Rock of Cashel attracts visitors from all around the world. Guided tours are available to explore the medieval buildings and learn about their significance.
Engaging tour guides bring the rich history and architecture to life, making it a memorable experience for visitors. Whether you're interested in Irish history or simply appreciate beautiful landmarks, a visit to the Rock of Cashel is definitely worth your time.
15. A Visit to the Giant's Causeway
The Giant's Causeway is a must-visit attraction in Northern Ireland. It features around 40,000 hexagonal basalt columns that create a unique and stunning landscape. According to legend, these columns were actually built by giants! When you visit the area, be sure to stop by the Visitor's Center where you can take a guided tour down to the main area of the Causeway.
From there, you can enjoy a leisurely walk of just under a kilometer along this incredible natural wonder. The surrounding hills also offer opportunities for outdoor activities like hiking and exploring.
Don't miss out on experiencing one of Northern Ireland's best attractions – the Giant's Causeway!
16. A Day at the Dingle Peninsula
The Dingle Peninsula is a must-visit destination in Ireland, offering stunning beaches and a wide range of outdoor activities. Located on the west coast of Ireland, the Dingle Peninsula boasts breathtaking scenery and is renowned for its rugged coastline.
One of the highlights of a day at the Dingle Peninsula is exploring Dingle Town, which serves as a cultural hub with a strong Irish-speaking community. Visitors can immerse themselves in traditional Irish music by joining a pub crawl in town.
Another must-do activity is driving along the Slea Head Loop, where you'll be treated to panoramic views of mountains and cliffs that overlook the Atlantic Ocean. Don't miss Dunquin Pier, where you can take leisurely walks while enjoying beautiful coastal vistas.
17. A Day at Bunratty Castle and Folk Park
Bunratty Castle and Folk Park in County Clare, Ireland, offers a fascinating day of exploration and immersion into the country's rich history. The castle, with its remarkable 15th-century architecture, provides a glimpse into the lives of noble lords and ladies through guided tours filled with tales of battles and bravery.
Set amidst well-manicured grounds, this popular heritage attraction is easily accessible near a motorway. The surrounding landscapes are simply breathtaking. Meanwhile, the adjacent folk park transports visitors back in time to experience rural life in Ireland.
It showcases traditional cottages, shops, and even farm animals – truly bringing the past to life. A visit to Bunratty Castle and Folk Park is like stepping into an enchanting piece of Irish history that will leave you captivated by its beauty and charm.
18. Sligo's Outdoor Delights
Sligo, located on the Wild Atlantic Way, offers an abundance of outdoor delights for visitors to enjoy. With its stunning coastline and picturesque lakelands, this charming town provides the perfect backdrop for a variety of outdoor activities.
One highlight is the free walking tour of Sligo town provided by the Sligo Tourist Development Association Ltd. This tour allows visitors to explore the city's rich history while taking in its beautiful scenery.
In addition to walking tours, Sligo offers 36 different outdoor activity options including hiking, surfing, and kayaking. Whether you're looking to soak up some sun on one of Sligo's pristine beaches or venture into the mountains for a scenic hike, there's something for everyone in this natural paradise.
19. The Causeway Coastal Route
The Causeway Coastal Route is a breathtaking stretch of road that spans approximately 130 miles along the coast of Northern Ireland. Starting from Belfast and ending in Londonderry (Derry), this route offers an array of attractions for travelers to enjoy.
From ancient castles to renowned distilleries, there is something for everyone on this journey. One of the highlights is the famous Giant's Causeway, an incredible natural wonder composed of hexagonal basalt columns.
Whether you choose to complete the route in a single day or take your time over several days, you are sure to be captivated by the stunning scenery of cliffs, hills, sandy beaches, and charming coastal towns that make up this world-renowned road trip.
20. Walking Tour of Cork City
The walking tour of Cork City offers a delightful way to explore the vibrant heart of this historic city. Stroll through the lively streets and immerse yourself in its rich culture and fascinating history.
Begin your tour at the English Market, where you can sample local produce and experience the bustling atmosphere that has made it a top attraction. Next, make your way to Cork City Gaol, a former prison that now offers guided tours, providing insight into Ireland's turbulent past.
Take a detour to the Crawford Municipal Art Gallery, where you can admire an impressive collection of Irish art. Don't forget to visit Elizabeth Fort for panoramic views of the city before ending your tour at the Franciscan Well Brewery for a taste of their renowned craft beers.
21. Exploring the Walled City of Derry
Derry, also known as the "Maiden City," is home to one of Ireland's most iconic landmarks – the city walls. Built over 400 years ago, these historic walls offer visitors a chance to step back in time and explore a rich history.
Walking around the walls reveals fascinating sights such as the Derry City Medieval Walls, which have stood tall throughout centuries of conflict and change. The city also boasts several notable attractions including the Bloody Sunday Memorial, the Derry Murals that showcase its vibrant street art scene, and the Peace Bridge connecting both sides of the River Foyle.
For fans of the popular TV show "Derry Girls," exploring this walled city is like stepping into their favorite characters' world. With its impressive architecture, cultural heritage, and thriving arts scene, Derry is a must-visit destination for those seeking an immersive experience in Northern Ireland.
22. Visit Coumshingaun Lake
Located in County Waterford, Ireland, Coumshingaun Lake is a hidden gem nestled in the breathtaking Comeragh Mountains. This stunning lake offers one of the most rewarding hikes in Ireland, making it a must-visit for outdoor enthusiasts and nature lovers.
The walk to the lake is relatively easy and suitable for families, taking about an hour to reach your destination. As you make your way towards Coumshingaun Lake, prepare to be captivated by its unparalleled beauty.
Surrounded by rocky cliffs and towering mountains, the lake provides picturesque views that will take your breath away. It's also worth noting that Coumshingaun Lake is known for its cold water swimming opportunities and is home to brown trout, adding even more charm to this already enchanting location.
22. A Drive Along the Wild Atlantic Way
The Wild Atlantic Way is an epic coastal road that stretches for 1,500 miles along the west coast of Ireland. This stunning route offers breathtaking views of the rugged coastline, towering cliffs, and hidden beaches.
Starting from Malin Head in County Donegal and ending in Mizen Head in County Cork, it is the longest defined coastal drive in the world. Along the way, you'll have the chance to explore ancient stone architecture, spot wildlife in the Atlantic Ocean, and discover remote offshore islands.
Whether you're driving a car or riding a bike, a journey along the Wild Atlantic Way promises an unforgettable adventure through some of Ireland's most pristine landscapes.
Get ready to be amazed by blue flag beaches where you can soak up the sun or take a refreshing swim in crystal-clear waters. Discover secret coves as you wind your way along this scenic route and marvel at dramatic cliffs that plunge into crashing waves below.
As you navigate through charming seaside towns and villages, don't forget to stop off at local pubs where traditional Irish music sets the scene for an authentic cultural experience.
If outdoor activities are more your style, there's plenty to choose from on your drive along the Wild Atlantic Way. Explore ancient castles perched on cliff tops or venture out into the Atlantic for whale watching or dolphin spotting excursions.
There are also opportunities for hiking along well-marked trails with panoramic vistas around every corner.
Cultural and Historical Sites
Explore the captivating history of Ireland with a visit to iconic landmarks like the Blarney Castle and the Blarney Stone, where legend says kissing it grants you the "gift of gab".
23. A Visit to the Blarney Castle and the Blarney Stone
Blarney Castle, located in County Cork, Ireland, is a must-visit attraction for anyone traveling to the Emerald Isle. This historic castle is famous for being home to the Blarney Stone, which was placed in one of the castle's towers back in 1446.
Millions of tourists from around the world come here each year to experience the magic and folklore that surrounds this ancient stone. Legend has it that by kissing the Blarney Stone, visitors will be granted the gift of eloquence and persuasive speech.
But even if you're not looking for a silver tongue, exploring Blarney Castle is an enchanting journey through Irish history and natural beauty. With its stunning architecture and lush gardens, this iconic landmark truly offers something special for everyone who visits.
24. A Visit to the Titanic Belfast
The Titanic Belfast is a must-visit attraction in Ireland, located on the site where the iconic ship was built. Opened in 2012, it is part of the Titanic Quarter, a revitalized waterfront area in Belfast.
The sleek and modern design of this visitor experience sets the stage for an immersive journey into the history and heritage of the Titanic. With interactive galleries, visitors can explore fascinating exhibits that bring to life the story of this legendary ship and its ill-fated maiden voyage.
As the largest Titanic visitor experience in the world, a visit to Titanic Belfast offers a unique opportunity to step back in time and gain insight into one of history's most famous tragedies.
25. A Journey to the Medieval Kilkenny City
Kilkenny City is a captivating destination that takes visitors on a journey back in time to medieval Ireland. Its narrow laneways, ancient stairwells, and towering stone structures offer a glimpse into the city's rich heritage.
Known as Ireland's ancient capital, Kilkenny boasts well-preserved medieval architecture and landmarks that are sure to impress history enthusiasts. One must-visit attraction is Kilkenny Castle, a magnificent structure surrounded by lush gardens and offering panoramic views of the city.
Another highlight is St. Canice's Cathedral, with its impressive tower providing stunning vistas over the surrounding countryside. As you explore the Medieval Mile, which extends from the castle to the cathedral, you'll discover numerous other historical gems that showcase Kilkenny's architectural legacy.
26. A Visit to Croke Park
Croke Park, the home of Ireland's Gaelic Athletic Association (GAA), is a must-visit attraction for sports enthusiasts and history buffs alike. Named after Archbishop Thomas Croke, this iconic stadium is commonly referred to as "Croker" by locals and fans.
The GAA Museum at Croke Park offers a fascinating glimpse into Ireland's national games of hurling and Gaelic football, showcasing their rich history, culture, and traditions. Whether you're exploring the interactive exhibits or embarking on the Skyline Tour, which provides breathtaking views of Dublin, a visit to Croke Park promises an unforgettable experience.
Not only does it celebrate Irish sports like hurling and camogie but also hosts thrilling matches in Gaelic football.
27. Leap Castle Tour
Located in Coolderry, County Offaly, Leap Castle is known as "the world's most haunted castle." This Gothic-style castle offers visitors the chance to take a tour and explore its history and ghostly stories.
With stunning architecture and a bloody past, Leap Castle is an intriguing destination for those interested in the supernatural. The castle welcomes both public tours and private tours for those seeking a deeper dive into its haunted history.
Get ready for an immersive experience unlike any other as you step inside this infamous Irish landmark.
28. Discovering the Ancient Newgrange
Newgrange, located in the Boyne Valley of Ireland's Ancient East, is a 5,200-year-old passage tomb that holds great historical and cultural significance. Constructed by Stone Age farmers, it stands as Ireland's most renowned prehistoric monument.
The name "Newgrange" derives from the region of Bru na Boinne in County Meath, where it is situated. This ancient site attracts numerous tourists due to its association with Irish heritage.
Discovered by invaders in 1699 after centuries of being left untouched, Newgrange is believed to have been the dwelling place of The Dagda, a prominent figure in Irish mythology and chief of the Tuatha Dé Danann.
29. A Visit to the Glendalough Monastic Site
Glendalough Monastic Site, located in the breathtaking Wicklow Mountains of Ireland, is a must-visit for history enthusiasts and nature lovers alike. Founded by St Kevin in the 6th century, this ancient monastery played a significant role as a center of education during early Christian Ireland.
Today, visitors can explore the well-preserved ruins of stone buildings that make up the monastic city. As you wander through this mystical site, you'll be surrounded by Celtic crosses, gravestones, and two picturesque lakes.
This serene setting offers an opportunity to connect with Ireland's rich heritage while immersing yourself in the natural beauty of Glendalough.
Hidden away in the heart of County Wicklow, Glendalough Monastic Site provides a fascinating glimpse into medieval Irish pilgrimage culture. From exploring its historic ruins to admiring its tranquil surroundings, there is something enchanting about this place that captures your imagination.
30. Galway City: The Cultural Heart of Ireland
Galway City, also known as the Cultural Heart of Ireland, is a vibrant and lively destination that is sure to captivate visitors. With its narrow winding streets, rich history, and stunning landscapes, Galway truly offers a unique experience.
As you explore this enchanting city, you'll discover 35 heritage sites, including the largest church in Galway City – St. Nicholas' Collegiate Church. In addition to its historical charm, Galway is also a hub for art and culture with 31 museums and 10 art galleries to satisfy any artistic craving.
Furthermore, situated on the banks of the River Corrib between Lough Corrib and Galway Bay, this picturesque location provides breathtaking views wherever you turn. Don't miss out on experiencing everything that makes Galway so special!
31. A Tour of the Lakes of Killarney
Killarney, located in County Kerry, southwestern Ireland, is a must-visit destination for nature lovers and history enthusiasts. The Lakes of Killarney, including Lough Leane, Muckross Lake, and the Upper Lake, offer stunning natural beauty and a wealth of activities to enjoy.
Take a boat tour to explore the lakes' tranquil waters or embark on a scenic hike along their shores. Don't miss the chance to visit Muckross House & Traditional Farms in Killarney National Park – it's a fascinating glimpse into Ireland's past.
And be sure to stop by Ross Castle, an impressive landmark with its own intriguing history. Whether you're soaking up the breathtaking views or delving into local lore, a tour of the Lakes of Killarney promises an unforgettable experience as part of your Irish adventure.
32. Exploring the Breathtaking Connemara National Park
Connemara National Park in Ireland offers breathtaking natural beauty that will leave you awe-inspired. This stunning park is a treasure trove of mountain ranges, white sandy beaches, and crystal-clear lakes.
As you explore the park, you'll be immersed in Irish traditions and culture that are strongly preserved here. From traditional music to delicious local food, Connemara National Park provides an authentic experience of Ireland's rich heritage.
There are endless activities to enjoy in the park. Lace up your hiking boots and embark on scenic trails that lead you through rugged landscapes with panoramic views. Take a leisurely drive through winding roads as you soak in the beauty of this untouched paradise.
Don't miss historical sites like Kylemore Abbey and Castle, where you can delve into Ireland's fascinating past.
Food, Wine, and Nightlife
Experience the lively atmosphere of an Irish pub and savor traditional Irish food and drink while enjoying the vibrant nightlife scene throughout Ireland.
Irish Pub Experience
Irish pub culture is an essential part of the Irish experience, offering a lively and authentic atmosphere that attracts visitors from around the world. These pubs are known for their great character and nightly sessions of traditional music, creating a warm and inviting ambience.
In addition to the friendly vibes, you can also enjoy hearty food and drink while immersing yourself in Irish sports on TV or engaging in conversations with locals. Did you know that ancient Irish law even decreed 24-hour opening for pubs? It's no wonder why these establishments have become such an integral part of Irish hospitality and are loved by people everywhere.
Explore a traditional Irish pub during your visit to Ireland and discover firsthand the warmth, camaraderie, and unforgettable experiences they have to offer.
Traditional Irish Food and Drink
Traditional Irish food and drink are an essential part of experiencing the rich culture of Ireland. The cuisine is known for its hearty and comforting dishes, with bread and potatoes being main staples.
One iconic dish is Irish stew, made with tender meat, onions, and flavorful broth. Seafood also plays a prominent role in Irish cuisine, with smoked salmon being a popular delicacy.
Additionally, black and white pudding, made from pork meat and oatmeal or barley respectively, are unique flavors to try. Pair these delicious dishes with a pint of Guinness or enjoy a traditional whiskey to complete your culinary journey through Ireland.
Whiskey Distillery Tours
Whiskey distillery tours in Ireland offer a fascinating glimpse into the rich heritage and craft of Irish whiskey. With ten top-rated distilleries to choose from, visitors can explore famous districts like The Liberties in Dublin and experience guided tours that take them through the entire whiskey-making process.
One notable distillery is the Jameson Midleton Distillery in Cork, which boasts the world's largest pot still. These tours provide an opportunity to indulge in premium whiskey tastings while learning about the history and secrets behind each unique blend.
For those looking to immerse themselves further in Ireland's drink culture, other experiences like visiting the Guinness Storehouse or taking a Teeling Whiskey Distillery tour are also available.
Enjoying Traditional Irish Music in County Clare
County Clare in Ireland is famous for its vibrant traditional Irish music scene. It is considered the heart of Irish music, with the town of Doolin being especially renowned. In County Clare, visitors can experience lively traditional Irish music sessions in legendary pubs.
Musicians come together to play instruments like the fiddle, accordion, and bodhrán, creating an atmosphere that immerses you in the rich cultural heritage of Ireland. These sessions are inclusive and participatory, where both locals and tourists are welcomed to join in playing along or simply tapping their feet to the energetic rhythms.
Soak up the authentic sounds of Irish music while enjoying a pint of Guinness or a glass of whiskey as you create memories that will last a lifetime.
Irish traditional music has a long history rooted in oral tradition and passed down through generations. The revival of interest in Irish culture during the 1920s led to its continued popularity today.
The harp plays a significant role in this genre, adding a distinctive sound to traditional melodies. Whether you're a fan of jigs, reels, ballads, or sean-nós singing (traditional unaccompanied singing), County Clare offers an unparalleled opportunity to embrace this beloved aspect of Irish culture firsthand.
Travel Tips and FAQs – Things to Do in Ireland
– Best time to Visit Ireland: Discover the ideal seasons to explore Ireland's breathtaking landscapes and vibrant cities.
– How many counties are there in Ireland? Uncover the fascinating history behind Ireland's county divisions and learn about its unique administrative structure.
– What is Ireland famous for? Delve into the rich cultural heritage that has made Ireland renowned worldwide, from literature and music to folklore and sports.
– Top tourist cities in Ireland: Explore the bustling urban centers that offer a mix of historical landmarks, lively entertainment, and warm Irish hospitality.
– Local customs and traditions: Immerse yourself in Irish culture by familiarizing yourself with traditional greetings, etiquette, festivals, and more.
Ready for an unforgettable journey through the Emerald Isle? Keep reading to uncover more hidden gems and exciting adventures waiting for you!
1. Best time to Visit Ireland
The best time to visit Ireland is during the months of April, May, September, and October. These months offer a balance of good weather, lower prices, and available activities for tourists to enjoy.
Visiting in May is particularly appealing as it provides pleasant weather without the crowds that come with peak tourist season. It's important to note that the high season for accommodation and attractions in Ireland typically runs from April until September, with July being the most popular month for travel.
On the other hand, if you're looking for bargains and don't mind shorter days and some attractions possibly being closed, visiting during November through early March can be ideal as it falls within the low season in Ireland.
2. How many counties are there in Ireland?
Ireland is divided into four provinces: Munster, Leinster, Ulster, and Connacht. These provinces are made up of 32 counties in total. However, it's important to note that all but six of these counties are part of the Republic of Ireland.
The remaining six counties are located in Northern Ireland, which is a separate region within the United Kingdom. If you're planning a trip to Ireland, you'll find beautiful towns and stunning natural landscapes in counties like Cork and Kerry in the southwest of the country.
3. What is Ireland famous for?
Ireland is famous for its emerald landscapes and rolling green hills, earning it the nickname "The Emerald Isle." The country's picturesque scenery has been featured in movies like "The Quiet Man" and "PS I Love You," captivating visitors with its beauty.
Additionally, Ireland is known for its rich literary and musical culture. It has produced renowned authors such as Oscar Wilde, James Joyce, and W.B. Yeats. Traditional Irish music is celebrated worldwide for its lively rhythms and soulful melodies, often enjoyed in cozy pubs alongside a pint of Guinness.
St. Patrick's Day celebrations on March 17th are also a famous event in Ireland, drawing people from all over the world to experience the lively parades and festivities. Lastly, Trinity College Library and the Book of Kells stand proudly as iconic landmarks showcasing Ireland's love for learning and history.
4. Top tourist cities in Ireland
Dublin is undoubtedly one of the top tourist cities in Ireland. This vibrant capital city offers a perfect blend of history, culture, and entertainment. From exploring the iconic Dublin Castle to strolling through the charming streets of Temple Bar, there's something for everyone here.
Another cool destination outside of Dublin is Killarney, located in the picturesque County Kerry. Known for its stunning landscapes and outdoor activities, Killarney is a must-visit for nature lovers.
And let's not forget about Dingle Peninsula! With its breathtaking coastal scenery and charming towns like Dingle and Tralee, it's no wonder this place is one of the best places to visit in Ireland.
5. Local customs and traditions
Handshakes play an important role in Irish culture, serving as a common form of greeting. It is considered polite to offer a handshake when meeting someone for the first time. Additionally, using your inside voice when speaking in public is seen as a sign of respect in Ireland.
This shows consideration for others and helps maintain a peaceful atmosphere. While engaging in conversations, it's best to avoid discussing sensitive topics such as politics or religion, as they can be contentious issues.
Another aspect of Irish culture is the tendency to refrain from public displays of affection (PDA). It is generally viewed as more appropriate to keep physical intimacy private. Lastly, farming holds significant importance in Ireland due to its deep rural heritage.
The agricultural tradition has shaped the country's identity and continues to be celebrated through various cultural events and festivals.
FAQs on Things to Do in Ireland
1. What are some popular attractions and activities in Ireland?
Some popular attractions and activities in Ireland include visiting the Cliffs of Moher, exploring the vibrant city of Dublin, touring the historic castles such as Blarney Castle, enjoying traditional Irish music and dance performances, and experiencing the beauty of the Ring of Kerry.
2. Is it necessary to rent a car to explore Ireland?
While renting a car provides more flexibility and convenience for exploring Ireland, it is not always necessary. There are alternative transportation options such as guided tours or public transportation that can still allow you to visit popular tourist destinations.
3. Are there any must-try dishes in Irish cuisine?
Yes, there are several must-try dishes in Irish cuisine including Irish stew (made with lamb or beef), traditional soda bread, fish and chips, colcannon (mashed potatoes with cabbage), boxty (potato pancake), and seafood chowder.
4. What is the best time to visit Ireland?
The best time to visit Ireland depends on personal preferences. The summer months from June to August offer longer daylight hours but can be crowded with tourists. Spring (April-May) and autumn (September-October) tend to have milder weather and fewer crowds. Winter months can be colder with shorter daylight hours but offer a chance to experience festive events like Christmas markets.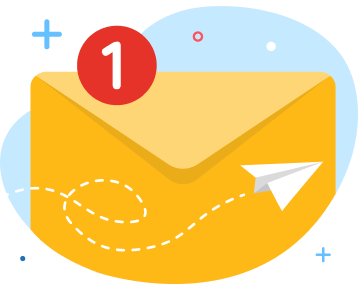 news via inbox
Nulla turp dis cursus. Integer liberos  euismod pretium faucibua