Top 25 Things To Do in Arlington, Texas: Must-See Attractions, Activities and More
The Best Things to Do in Arlington, Texas for Every Type of Traveler
Arlington, Texas offers visitors a wide variety of fun attractions and activities. Located right between Dallas and Fort Worth, this lively city has amusement parks, museums, music venues, outdoor spaces, sports, shopping, restaurants, and more.
In this article, we'll cover the top 25 things to do in Arlington to help you plan an exciting trip!
Quick Overview
Arlington has plenty of attractions to appeal to all sorts of travelers. Families can enjoy amusement parks like Six Flags Over Texas and outdoor spaces like River Legacy Park. Sports fans will love touring AT&T Stadium and catching a Texas Rangers baseball game. There are activities for couples, singles, art lovers, nature enthusiasts, and everyone in between, including children.
Below we'll discuss these top 25 attractions and activities in detail:
Six Flags Over Texas
AT&T Stadium
Globe Life Field
Arlington Museum of Art
International Bowling Museum
Levitt Pavilion Arlington
River Legacy Parks
Arlington Improv
Flagship Premium Cinemas
Hurricane Harbor
Dallas Cowboys The Star
Texas Christkindl Market
Escape Experience Arlington
Planetarium at UT Arlington
Arlington Skatium
Eagle Championship Golf Course
Thrills Indoor Racing
Traders Village
Violet Crown Arlington
Division Brewing
Park Place Lanes
Military Heritage Plaza
The Parks at Arlington
Chef Point Cafe
Tipsy Oak
With such a variety of options, there are fun things to do in Arlington for visitors of all ages and interests.
The Best Things to Do in Arlington
1. Six Flags Over Texas
Six Flags Over Texas is a huge amusement park located in Arlington. Opened way back in 1961, it was the first Six Flags theme park.
This park has it all – roller coasters, rides, games, shows, attractions for kids, a water park, and more. Thrill seekers will love rides like the Texas SkyScreamer swing ride and Titans hypercoaster. Families can enjoy milder options like Bugs' White Water Rapids and fun character meet-and-greets.
With over 50 rides, entertainment, and the Hurricane Harbor water park on-site, you could easily spend multiple days exploring all this iconic amusement park has to offer!
2. AT&T Stadium
AT&T Stadium is an impressive architectural feat – this enormous stadium is home to the Dallas Cowboys NFL football team.
Visitors can tour the stadium and go behind the scenes to see the Cowboys' locker room, walk on the field, and visit the post-game interview room. There are photo opportunities with the Cowboys' Super Bowl trophies.
The highlight is seeing the giant HDTV screen that hangs from the roof – it's the largest HDTV screen in the entire world! The stadium also hosts major concerts, college football games, wrestling events and more. Football fans will be in heaven exploring this massive venue.
3. Globe Life Field
Baseball fans will love Globe Life Field, the retractable-roof stadium that's home to the Texas Rangers MLB team.
Take a guided tour of this state-of-the-art ballpark. Highlights include the Texas Rangers Hall of Fame museum, the memorabilia-filled Home Plate Team Store, and getting to walk on the field itself. On game days, the atmosphere is electric. Enjoy traditional ballpark fare like hot dogs and popcorn while watching America's favorite pastime.
Definitely consider catching a Rangers game here if you're visiting during baseball season!
4. Arlington Museum of Art
The Arlington Museum of Art is a top cultural attraction, featuring art exhibitions and educational programs. The permanent collection includes over 250 works showcasing primarily Texan and American artists.
Some standout pieces not to miss are the New Deal-era lithographs from the 1930s and works by famous names like Picasso, Chagall, and Warhol. The museum also hosts fun events like gallery tours, lectures, and children's art classes. Art lovers of all ages can appreciate a visit to this Arlington art hub.
5. International Bowling Museum
At the International Bowling Museum, visitors can learn all about the fascinating history of bowling and its influence on pop culture.
Interactive exhibits let you test your bowling skills, learn about iconic bowling lanes, see vintage equipment, and view displays highlighting bowling in television and movies. You can even meet bowling superstars by touring the Bowling Hall of Fame. It's a unique museum that's fun for the whole family.
6. Levitt Pavilion Arlington
Levitt Pavilion Arlington is an outdoor amphitheater presenting over 50 free concerts every year from May to October. The diverse music lineup includes genres like country, jazz, rock, blues, folk, and indie music.
Pack a blanket or chairs and enjoy live music under the stars. Local food trucks on site let you grab tasty snacks and meals. This is a great free option for live entertainment in Arlington.
7. River Legacy Parks
Escape into nature at River Legacy Parks, spanning over 1,300 acres. Made up of multiple parks connected by trails, this urban oasis follows the curves of the Trinity River.
Activities include hiking, biking, horseback riding, disc golf, kayaking, and fishing. There are botanical gardens, wildlife viewing areas, a science center, playgrounds for kids, and places for picnics and relaxation. Spend a day immersed in the stunning natural beauty just minutes from downtown Arlington.
8. Arlington Improv Comedy Theatre
Get your laughs on at Arlington Improv Comedy Theatre. This intimate theater presents hilarious improv comedy shows starring talented local comedians and entertainers.
The cast engages with the audience to create spontaneous scenes and stories with unscripted, off-the-cuff humour. There are often special themed shows too, like '80s night or spooky Halloween-time shows. Improv comedy makes for a fun and lively night out.
9. Flagship Premium Cinemas
For an immersive movie-watching experience, visit Flagship Premium Cinemas located at the Parks at Arlington Mall. All theaters are equipped with large digital screens, comfy recliner seats, and tabletops for food and drinks.
You can have food like burgers, pizzas, and appetizers delivered right to your theater seats. There are even adult beverages available like beer, wine, and cocktails to enhance your film. Enjoy the latest movie releases or special events like Marvel movie marathons in premium style.
10. Hurricane Harbor
Within the Six Flags Over Texas amusement park, Hurricane Harbor is a giant water park area with over 20 exciting slides and attractions.
Brave the insane 75-foot drop of Mega Wedgie or zoom down fast slides like Wahoo Racer. Kids will love attractions like Tropical Plunge with mini slides and Lil' Squirt Beach play area. Take a lazy float down Bubba Tub or kick back on a lounge chair. With thrill rides, wave pools, and chill spots, Hurricane Harbor offers water fun for everyone.
11. Dallas Cowboys The Star
Football fanatics should visit Dallas Cowboys The Star in Frisco, just north of Arlington. This huge campus is the practice home of the Dallas Cowboys.
Take a tour of the Ford Center where the team practices and trains. At the Pro Shop, browse official Cowboys team apparel and gear. Grab a bite at one of the many restaurants or catch a movie at the cinema. Young football fans will love the family-friendly attractions like the football field-themed splash pad.
12. Texas Christkindl Market Arlington
From late November through December, Texas Christkindl Market Arlington brings festive German holiday fun to Arlington.
Patterned after traditional German Christmas markets, you can shop for handcrafted gifts and decorations at elaborately decorated wooden huts. Listen to live music while sampling German eats like sausages, potato pancakes, baked goods, and hot drinks. Kids can ride the carousel, pet reindeer, and play carnival games. A charming way to get into the holiday spirit!
13. Escape Experience Arlington
For a one-of-a-kind adventure, try an escape room at Escape Experience Arlington. Escape rooms present an immersive, real-life gaming experience where you're "locked" inside a themed room and must solve puzzles to escape within the time limit.
Some of their popular Arlington rooms include a vintage library, snowed-in cabin, tropical island, and spooky manor. It's an exciting group activity as you team up to find clues, crack codes, and unlock the secrets needed to escape the room.
14. Planetarium at UT Arlington
The Planetarium at UT Arlington offers entertaining shows about space and astronomy. Recline beneath a 40-foot projection dome to view mesmerizing displays of planets, stars, and constellations.
Popular shows cover topics like Black Holes and the Grand Tour of the Solar System. There's also music-themed laser light shows, telescope viewings on clear nights, and talks by astronomers. A visit to the Planetarium is both fun and educational for kids and adults.
15. Arlington Skatium
Lace up your skates for some family fun at Arlington Skatium ice skating rink. It's kept at a brisk 30 degrees for recreational ice skating seven days a week. Skate rentals and double-blade trainers are available.
Sign the kids up for lessons or skating camps to learn. Adults can join skating clubs or take group lessons too. When you need a break from the ice, warm up with hot cocoa and snacks at their cafe. An affordable indoor activity for skaters of all levels.
16. Eagle Championship Golf Course
Golfers will love teeing off at Eagle Championship Golf Course, a scenic public course with 18 challenging holes. The peaceful setting offers views of lush forests and wildlife.
Rent clubs and golf carts at the pro shop. Stop for a meal at the Grille Room Restaurant or cool off with a drink at the clubhouse lounge. With amenities for golf purists and beginners alike, Eagle Championship is considered one of the top public golf courses in the DFW area.
17. Thrills Indoor Racing
All ages can enjoy thrills and friendly competition at Thrills Indoor Racing. Their multi-level go-kart racetrack lets you drive electric go-karts capable of speeds over 50 mph!
Strap on a helmet and race against friends and family on the winding circuit. The facility also has a video arcade, bowling, mini-golf, billiards, and food to refuel when you're done racing. Feel the need for speed at this fast-paced indoor entertainment center.
18. Traders Village
Traders Village is a huge flea market open on weekends year-round. With over 1000 vendors, it's one of the largest markets in the Southwest.
Hunt for treasures as you explore the indoor and outdoor market browsing antiques, crafts, jewelry, clothing, food, collectibles, and more. Live music and entertainment make for a festive atmosphere. Enjoy tasty Texas classics from food trucks and stands. A bargain hunter's paradise!
19. Violet Crown Arlington
For a luxury cinema experience, visit Violet Crown Arlington located in the Arlington Highlands area. This upscale theater features plush recliners, restaurant-style service, and a gourmet menu.
Sip local craft brews or specialty cocktails before your movie. Dine on dishes like Wagyu beef sliders, lobster rolls, and desserts while enjoying the show. With top-notch amenities, you'll feel like royalty in their "Movie Palace 2.0". Worth the splurge for a special night out.
20. Division Brewing
Sample tasty local craft beer at Division Brewing, a popular Arlington brewhouse. Their taproom offers a rotating lineup of original brews like saisons, IPAs, lagers, and more.
On weekends, enjoy live music on their outdoor patio stage. Play bingo, trivia, and giant beer pong over brews with friends. Tour the facilities to learn about their brewing process. Stop by Division Brewing to hang out and experience Arlington's brewing culture.
21. Park Place Lanes
Park Place Lanes is a retro-style bowling alley housing 40 lanes for bowling, billiards, karaoke, and fun. Try your hand at Duckpin bowling or join a league if you're feeling competitive.
Kids will love the neon-lit arcade room packed with games. Refuel at their old-school cafe serving up pizza, wings, and indulgent snacks like chili cheese fries. With family fun, leagues, glow bowling nights, and more, Park Place Lanes is classic bowling excitement.
22. Military Heritage Plaza
To learn about Arlington's strong military history, visit the Military Heritage Plaza located downtown. This patriotic plaza features sculptures and memorials honoring different branches of the US military.
See impressive military aircraft displays like a B-52 Stratofortress bomber, Huey helicopter, and F-4 Phantom Jet. Some days bring special events like veteran meet-and-greets, flag retirement ceremonies, outdoor concerts, and more. Military members past and present will especially appreciate this tribute site.
23. The Parks at Arlington Mall
The Parks at Arlington is THE place to shop and dine in Arlington. This large outdoor mall houses over 150 stores ranging from chains like Nordstrom to local boutiques.
Shoppers can browse categories like clothing, shoes, home goods, beauty, and gifts. When it's time for a break, choose from over 15 dining options like BJ's Restaurant & Brewhouse, Bar Louie, Dave & Busters, and Abuelo's Mexican. Don't miss the state-of-the-art AMC movie theater with luxury recliners too.
24. Chef Point Cafe
Since 1989, Chef Point Cafe has been serving up inventive comfort cuisine in a funky, eclectic setting. This beloved Arlington institution is known for its creative twists on classics like the famous fried lasagna or cinnamon roll pancakes.
With kitschy decor and lively ambiance, dining at Chef Point feels both down-home and daringly original. Come hungry – portions are huge! Make reservations on weekends for this popular eatery.
25. Tipsy Oak Restaurant & Terrace Bar
End your Arlington itinerary on a delicious note at Tipsy Oak Restaurant & Terrace Bar. Known for their chef-driven take on Southern comfort fare, you'll savor dishes like shrimp and grits, chicken fried ribeye steak, and homemade beignets.
Their elegant patio lounge offers a trendy spot for craft cocktails, wine, and snacks alongside live music. Brunch and happy hour are busy times at this hot local eatery and bar. The perfect place to unwind after a day exploring Arlington's many attractions!
Things to Do in Arlington Texas – Final Thoughts
From world-class theme parks and sports to museums, music, outdoors, shopping, dining, and more – Arlington offers endless possibilities for fun during your visit.
With this list of the top 25 things to do, you can make the most of your time exploring this vibrant Texas city located between Dallas and Fort Worth. There are fantastic attractions for families, couples, sports fans, art buffs, and everyone in between.
Try to experience a variety of iconic Arlington activities like riding rollercoasters at Six Flags Over Texas, catching a baseball game at Globe Life Field, touring AT&T Stadium, or browsing the massive Traders Village flea market. Immerse yourself in local culture by listening to live music at Levitt Pavilion or sampling craft beers at Division Brewing.
No matter your interests, Arlington's outstanding array of things to see and do promises an unforgettable trip filled with lifelong Texas memories. Start planning your Arlington getaway now!
Frequently Asked Questions
1. What are the top 5 must-see attractions in Arlington?
The 5 attractions not to miss in Arlington are:
Six Flags Over Texas – an iconic amusement park with thrilling rides and shows
AT&T Stadium – home of the Dallas Cowboys offering tours
Globe Life Field – the home ballpark of the Texas Rangers baseball team
Arlington Museum of Art – top fine art institution with Texan works
International Bowling Museum – unique museum exploring bowling history
2. What are the best outdoor activities in Arlington?
Top outdoor activities include:
River Legacy Parks – hiking, biking, kayaking, nature trails
Levitt Pavilion Arlington – open-air concerts
Hurricane Harbor water park – slides, wave pools, lazy river
Eagle Championship Golf Course – scenic 18-hole public course
Arlington Skatium – indoor ice skating rink
Military Heritage Plaza – outdoor memorials and aircraft displays
3. What is there to do in Arlington at night or in the evening?
Some top nightlife options are:
Improv comedy shows at Arlington Improv Comedy Theater
Live music performances at Levitt Pavilion or Division Brewing
Texas Rangers baseball game at Globe Life Field
Movies at Flagship Cinema or Violet Crown Cinema
Craft cocktails & brunch at Tipsy Oak Restaurant & Bar
Bowling leagues and fun at Park Place Lanes
Escape room adventures at Escape Experience Arlington
4. What attractions in Arlington are good for families and kids?
Top family-friendly activities include:
Six Flags Over Texas amusement park
Hurricane Harbor water park
Dallas Cowboys The Star attractions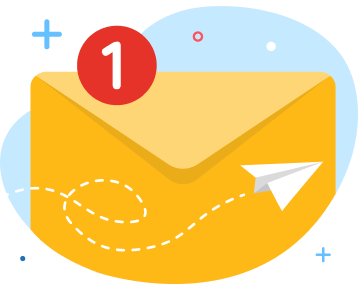 news via inbox
Nulla turp dis cursus. Integer liberos  euismod pretium faucibua