Best 15 Things to Do in Abilene TX: Can't Miss Outdoor and Indoor Activities
Located in the heart of west-central Texas, Abilene is a historic city with a population of over 120,000. Founded in 1881 as a railroad town, Abilene became a major cattle shipping point, eventually developing into a vibrant hub for business and culture.
Today, Abilene offers visitors a variety of fun attractions, activities, and entertainment options. From museums and historic sites to outdoor recreation at lakes and parks, there's something to appeal to everyone in our curated list of the best things to do in Abilene TX.
Families will love the zoo and science museum, while couples can enjoy romantic evenings downtown with dining, shopping, and live music. Foodies will savor BBQ and other local cuisine at Abilene's many superb restaurants.
In this article, we'll cover the 15 best things to do in Abilene for an unforgettable Texas weekend getaway or vacation. Whether you love history, the outdoors, arts, or family fun, Abilene won't disappoint just like the other exciting and top places to visit in Texas!
Things to Do in Abilene TX
1. Stroll through Abilene Zoo
Address: 2070 Zoo Lane, Abilene, TX 79602
Website: abilenezoo.org
Phone: (325) 676-6085
The Abilene Zoo is a must-visit attraction to see exotic animals up close. Visitors can hand-feed giraffes, watch rhinos and zebras in the expansive savanna habitat, and see primates like energetic lemurs and intelligent chimpanzees.
Kids love interacting with animals at the petting zoo, where they can get up close with sheep, goats, and more. Riding the colorful Endangered Species Carousel is another fun family activity.
Other highlights at the zoo include the Giraffe Safari, where you can hand-feed lettuce to the world's tallest mammals and get eye-level with these majestic creatures.
The herpetarium reptile house provides opportunities to see slithering snakes, ancient tortoises, and other cold-blooded creatures. The aquatic center is home to sand tiger sharks, southern stingrays, and a coral reef habitat.
With fun events like Boo at the Zoo for Halloween, Dinosaur Day, and educational animal encounters, this 17-acre zoo offers fantastic family-friendly fun. From riding the train through wildlife habitats to learning about conservation efforts for endangered species, the Abilene Zoo has something exciting for visitors of all ages.
Don't miss feeding the giraffes, exploring the new Primate Paradise exhibit, and taking photos with a dinosaur!
2. Explore Frontier Texas!
Address: 625 N 1st St, Abilene, TX 79601
Website: frontiertexas.com
Phone: (325) 437-2800
At Frontier Texas!, you'll take an interactive journey into Abilene's Wild West past. Walk through recreated buildings like a trading post, one-room schoolhouse, sheriff's office, bank, and more. See exhibits with authentic artifacts, multimedia displays, and a life-size Native American wigwam village.
Fun hands-on activities for kids include scavenger hunts using provided explorer packs, panning for gold, grinding corn, and riding a simulated chuckwagon to feel like a real cowboy. Special rotating exhibits highlight arts, culture, and technology innovations of the frontier time period.
Live entertainment like gunfighter shows and character re-enactors transport you back to the 1884 frontier town. You can observe a blacksmith demonstration at the working smithy, listen to stories from a frontier doctor, and meet marshals and outlaws.
With engaging experiences for visitors of all ages, Frontier Texas! brings Abilene history to life. From learning how early settlers lived to taking an old-time tintype photo, this interactive museum offers a vivid look into the Texas frontier.
3. See Art at The Grace Museum
Address: 102 Cypress St, Abilene, TX 79601
Website: thegracemuseum.org
Phone: (325) 673-4587
Art lovers should visit The Grace Museum to see an impressive collection of paintings, sculptures, textiles, and other works. Permanent collections include 19th and 20th-century American art with works by western artists like Tom Lea and Frank Reaugh. Special rotating exhibits highlight up-and-coming contemporary artists from across Texas.
The Children's Gallery provides hands-on art stations where kids can explore creativity and different mediums like painting, drawing, and sculpture. Science fans can view fascinating fossil displays and dioramas of native Texas wildlife including prairie dogs, bison, and pronghorn antelope.
Outside, visitors can take a peaceful stroll through the lush English-style gardens maintained on the museum's grounds. From vibrant flower beds to babbling fountains, they provide a scenic backdrop. The on-site Everett Garden Shop also sells beautiful plants.
With diverse galleries and dynamic programming for all interests and ages, The Grace Museum is Abilene's top cultural attraction. Don't miss viewing masterpieces from the permanent collection and admiring the tranquil gardens during your visit.
4. Learn at The National Center for Children's Illustrated Literature
Address: 102 Cedar St, Abilene, TX 79601
Website: nccil.org
Phone: (325) 673-4586
The National Center for Children's Illustrated Literature celebrates the art of children's book illustrations through interactive and engaging exhibits. Visitors can see original artwork from classic children's books like Goodnight Moon, Where the Wild Things Are, Madeline, and more.
Kids will love the many storytime spaces and cozy reading nooks throughout the museum. There are also hands-on art stations where they can try their hand at illustrating. Special rotating exhibits highlight the work of renowned illustrators like Eric Carle, Maurice Sendak, and Ezra Jack Keats.
Bibliophiles of all ages will enjoy being immersed in the wonderful world of children's literature at this one-of-a-kind museum.
From seeing how illustrations bring stories to life to participating in storytelling activities, the National Center for Children's Illustrated Literature offers literary fun for the whole family. Don't miss their special events like book readings, crafts, and author visits too.
5. Relax at Grover Nelson Park
Address: 1098 Elmwood Dr, Abilene, TX 79605
Grover Nelson Park is a beautiful green space in the heart of Abilene where visitors can enjoy the outdoors through various recreation activities. Hike the park's scenic walking trails that wind through trees and gardens exploding with colorful roses, bamboo, and other floral varieties. Find a shady spot for a picnic or relax on a bench by one of the park's tranquil ponds.
Kids especially love scrambling and climbing over the park's unique rock formations and shaded play areas. Cool off with a swim in the outdoor public pool during summer months. There are also playgrounds, climbing structures, and open grassy areas perfect for games of tag or throwing a frisbee.
With lush greenery, vibrant gardens, rock outcrops, and ponds, Grover Nelson Park is an urban oasis showcasing the diversity of nature within Abilene city limits. Spend a peaceful morning birdwatching, an afternoon hiking the trails, or round out the day with a family picnic at this scenic park. The natural beauty and amenities make Grover Nelson Park a go-to spot for outdoor recreation.
6. Shop and Dine at the Mall of Abilene
Address: 4310 Buffalo Gap Rd, Abilene, TX 79606
Website: mallofabilene.com
For convenient shopping, dining, and entertainment all in one place, visit the Mall of Abilene. This two-story mall houses major flagship stores including JCPenney, Dillard's, Old Navy, Aeropostale, and Books-A-Million to fulfill all your retail therapy needs.
When you need a break from shopping, choose from a variety of restaurants and eateries located in the mall's food court like Olive Garden, Panera Bread, Charleys Philly Steaks, and Steak 'n Shake.
Catch the latest Hollywood blockbuster at the Cinemark movie theater located inside the mall. Go bowling with family or friends at the hip Bowlmor alley which also has an arcade and laser tag.
The mall also hosts fun events for the local community like fashion shows, concerts, craft fairs, and meet-and-greet with celebrities.
With major department stores, a wide range of casual eateries, a movie theater, and bowling alley all under one roof, the Mall of Abilene offers one-stop entertainment and convenience for visitors of all ages. It's the perfect place to spend a whole day shopping, eating, and playing.
7. Take in History at Fort Phantom Hill
Address: 588 CR 183, Abilene, TX 79601
History buffs will love exploring Fort Phantom Hill, which allows visitors to step back into Abilene's frontier past. Walk around the expansive grounds of this U.S. Army outpost that was constructed in the 1850s and used to provide protection for early westward settlers against Indian attacks.
Inside some of the restored buildings, interpretive displays and artifacts bring history to life with details about what life was like for soldiers stationed at the fort. An informative video also explains the mysterious story of how Fort Phantom Hill got its name when soldiers returned to find the fort had seemingly disappeared or become a "phantom."
Picnic facilities on-site make Fort Phantom Hill a nice spot to enjoy a meal with a view. Outdoor enthusiasts can also hike the 2.6-mile trail around the perimeter of the fort that offers beautiful hill country views and a chance to further soak in the rich history.
With a window into Abilene's frontier heritage and opportunities for scenic nature walks, Fort Phantom Hill makes for an educational and engaging day trip destination.
Exploring the grounds of this abandoned 19th century Army outpost lets you vividly imagine bygone eras in the area's past.
8. Enjoy Tubing at Abilene State Park
Address: 150 Park Road 32, Tuscola, TX 79562
Website: tpwd.texas.gov/state-parks/abilene
Beat the West Texas heat by tubing down the creek or swimming in the lake at Abilene State Park. Rent tubes or bring your own to float lazily along the shallow, slow-moving Elm Creek that winds through the park. For another fun water activity, rent kayaks, paddleboats, or canoes to take out on Grover Nelson Lake.
The park also has a swimming area with a sandy beach where you can wade in the water or sunbathe. Shaded picnic tables scattered around the banks of the creek and lake provide spots to enjoy a meal after working up an appetite from water recreation.
Abilene State Park has campsites nestled under trees if you want to turn your visit into an overnight camping trip. The sites provide a peaceful home base for families looking to disconnect and enjoy nature.
With opportunities to swim, boat, tube, picnic, and camp, Abilene State Park makes it easy to turn a hot summer day into a fun, affordable outdoor adventure. Floating down Elm Creek or diving into the swimming hole provides a cool escape.
9. See Wildlife at Abilene State Park
Address: 150 Park Road 32, Tuscola, TX 79562
Abilene State Park is a top spot for nature lovers to observe native wildlife. The best times to visit for sightings are early morning and dusk when animals are most active. Keep your eyes peeled for white-tailed deer, wild turkeys, beavers, foxes, raccoons, and more.
Over 200 bird species inhabit the park due to its location along migratory flyways. Vibrant native songbirds like orioles, goldfinches, and buntings flock to the park in spring. Stop by the visitor center first to pick up birding checklists so you can identify and mark off species during your exploration.
Quietly hike some of the park's trails while scanning the bushes and trees with binoculars to spot birds flitting about. Paddle along the waterways looking for turtles sunbathing on logs or beavers busily swimming. Sit patiently near the edge of clearings and watch for white-tailed deer to come grazing.
With diverse habitat supporting a variety of wildlife, Abilene State Park is a paradise for nature enthusiasts. Wake at dawn, grab your binoculars, and get ready for memorable wildlife sightings during your visit.
10. Tour Historic Homes
For a glimpse into Abilene's storied past, tour some of the city's elegant historic homes and buildings. The Abilene Mansion bed and breakfast transports you back to the 1930s Prohibition era with its speakeasy theme and extravagant art deco design.
The Grace Museum itself is a historic landmark, located in a restored three-story hotel originally built in 1881 during Abilene's early frontier times. Inside you can view artifacts from the city's origins along with rotating art exhibits.
During the Christmas season, several private historic homes in Abilene are decked out and open for holiday tours. Standouts include a stately 1903 Victorian mansion that gives insight into life during Abilene's ranching heyday. There is also an ornate 1898 Queen Anne-style cottage built by one of Abilene's founding families.
Step back in time wandering through these impeccably preserved homes decorated for the holidays in vintage fashion. Period architecture, antique furnishings, and small details provide a window into Abilene's past as you imagine what life was like a century ago. With stories and heritage around every corner, Abilene's historic homes and buildings offer engaging tours for history fanatics.
11. Attend the West Texas Fair & Rodeo
Website: taylorcountyexpocenter.com/west-texas-fair-rodeo
Phone: (325) 677-4376
Experience the best of Texas ranch culture and Western heritage at the West Texas Fair & Rodeo held each September. This fair is known for its exciting PRCA professional rodeo events like bull riding, calf roping, and women's bronc riding where cowgirls show their skills. Marvel at the bravery of riders trying to conquer massive bucking bulls and wild horses.
Tour the barns to see an impressive display of prize-winning cattle, sheep, pigs, rabbits, and poultry raised by young 4H and FFA exhibitors. Enjoy carnival rides, play games to win giant stuffed animals, and feast on classic fair food like giant turkey legs, footlong corndogs, and crispy funnel cakes.
At night, stick around for free concerts under the stars by acclaimed country music acts. Other family fun includes pig races, a petting zoo, a livestock birthing barn, and a children's barnyard play area.
For an authentic taste of Western ranch culture and rodeo excitement, the West Texas Fair & Rodeo is a must-attend event. From bull riding action to concerts and critters, it's 10 days of good old-fashioned family fun.
12. See Exhibits at 12th Armored Division Memorial Museum
Address: 1289 N. 2nd St., Abilene, TX 79601
Military history enthusiasts will appreciate the 12th Armored Division Memorial Museum, which honors the legacy and sacrifices of the U.S. Army's storied "Hellcat" Division. Outside the museum sit tanks, military vehicles, artillery guns, and other authentic equipment used by the 12th Armored Division during their World War II service in Europe.
Inside, the museum brings history to life through moving displays of artifacts, photos, uniforms, weapons, and even letters written by Hellcat Division soldiers. Exhibits provide an in-depth look at the 12th Armored's role in major WWII conflicts like the Invasion of Normandy and Battle of the Bulge. Knowledgeable staff provide context on the division's achievements andourage.
Additional exhibits go beyond WWII to cover 20th century armed conflicts in Korea, Vietnam, the Persian Gulf, and more. Interactives like a touch screen battlefield map and simulated artillery experience engage visitors. This collection documenting American military sacrifice across multiple wars provides a highly educational and sobering experience for visitors of all ages.
From tanks to letters, the 12th Armored Division Memorial Museum offers an immersive encounter with national military history through the eyes of brave Hellcat Division troops.
13. Enjoy Nightlife in Downtown Abilene
When the sun sets, experience Abilene's lively nightlife downtown. Grab a cold beer at the 130-year-old Lucky Buck Saloon, which has been operating since the 1880s and offers a taste of old western atmosphere and live music. Wine and dine at the rustic Abi-Haus Biergarten with German fare and beers while listening to local bands play on the outdoor stage.
The Mill wine bar is a popular spot to sip Texas vintages before catching a show at the elegant, newly renovated Paramount Theatre that hosts concerts, plays, and comedy shows in a beautiful art deco setting. Other popular nightlife spots include Shackleford Brewing Company taproom with craft beers and yard games, Vincent's Pizza for enjoying late-night snacks, and Sockdolagers Brewing which serves unique handcrafted brews.
With an array of restaurants for dinner, bars and breweries, live music venues, a speakeasy, and the theater hosting entertainment, downtown Abilene offers first-rate evening fun and energy. Spend a night out exploring the city's culinary and arts scene.
14. Dine at Top Local Restaurants
Abilene's dining scene impresses visitors with top-rated spots like the Beehive Restaurant known for its seasonal New American cuisine served in a restored elegant historic home. Carnivores flock to the nationally renowned Perini Ranch Steakhouse west of town to sink their teeth into mesquite-grilled steaks and chops.
Rosita's Mexican Restaurant is a local favorite for tasty Tex-Mex staples like enchiladas, tacos, and queso dip made from scratch.
For Southern comfort food, Hickory Street Cafe serves up satisfying dishes like barbecue brisket sandwiches, chicken fried steak, burgers, and homemade pies in a cozy diner setting. Food trucks like Melt offer gourmet grilled cheese for quick bites on-the-go.
With its award-winning upscale establishments, unpretentious mom-and-pop eateries, diverse international cuisine, and classic Texas steakhouses, Abilene offers a fantastic variety of local dining options sure to satisfy every palate and preference.
15. Stay at a Unique Local Hotel
Abilene lodging choices all provide unique flair to suit different tastes and preferences. For a one-of-a-kind vintage experience, book a room at the Historic Abilene Mansion, an extravagant 1930s estate turned bed and breakfast featuring art deco style. The Emma Hotel offers chic, contemporary boutique stays in a renovated 1920s building conveniently located downtown.
For standard comforts like an indoor pool and fitness center, the Hilton Garden Inn provides reliable amenities right in the city center. Just south of town, the Bittercreek Inn offers a tranquil escape into nature with views of its scenic pond and fountain, perfect for a relaxing countryside getaway.
Other unique options include the elegant Windsor Hotel, the cowboy-themed Best Western Trail's Inn, and camping at Abilene State Park. With atmospheres ranging from historic to sleek and modern, Abilene's varied accommodations ensure you'll find the ideal lodging to make your West Texas getaway truly memorable.
Best Things to Do in Abilene TX – Final Thoughts
Abilene is a surprising gem of a destination in the heart of West Texas. This city offers visitors a wide variety of attractions and activities to create an unforgettable vacation. From exploring captivating museums like Frontier Texas! and the Grace Museum to admiring elegant historic homes, there are engaging options for culture lovers.
Outdoor enthusiasts will enjoy the hiking and wildlife viewing opportunities at parks and recreation areas like Abilene State Park and Grover Nelson Park.
Families will have a blast together at the Abilene Zoo and local water parks on warm summer days. There is plenty of retail therapy and entertainment to be had at spots like the Mall of Abilene.
Visitors can work up an appetite by browsing the city's many culinary delights, from classic Texas barbecue to sophisticated Southwestern cuisine. At night, Abilene comes alive with live music venues, theaters, and other vibrant hangouts.
No matter your interests, Abilene has something to offer. This article just scratches the surface of the city's myriad attractions and activities. From fascinating museums and historical sites to outdoor recreation, entertainment, shopping, and dining, Abilene provides endless options for an engaging getaway.
Whether you seek culture, nature, family fun, or exciting nightlife, you're sure to be captivated by Abilene's unique Texan charms on your next Lone Star State adventure.
Commonly Asked Questions
1. What are the top attractions and activities in Abilene, TX for families?
Some top family-friendly attractions in Abilene include:
Abilene Zoo – See exotic animals, petting zoo, carousel ride
Frontier Texas! – Interactive history exhibits and activities
Grace Museum – Science displays and Children's Gallery
Grover Nelson Park – Playgrounds, rock structures, pool
Paramount Theatre – Films and live shows
Park City Water Park – Waterslides, lazy river, splash pad
Dodge Jones Youth Sports Center – Indoor pool, rock wall, zipline
2. What museums are located in Abilene, TX that are good for visitors?
Top museums to see in Abilene include:
Frontier Texas! – Immerse yourself in pioneer history
The Grace Museum – Art, history, and science exhibits
National Center for Children's Illustrated Literature – Interactive children's book displays
12th Armored Division Memorial Museum – WWII and military history
Abilene Zoo – Zoo with over 1,000 animals
Adamson-Spalding Storybook Garden – Children's garden with storybook sculptures
3. Where are the best parks and outdoor recreation areas near Abilene, TX?
Top outdoor attractions near Abilene are:
Abilene State Park – Swimming, camping, hiking, biking
Grover Nelson Park – Gardens, hiking trails, playgrounds
Fort Phantom Hill – Historic fort site with hiking trail
Abilene Mountain Bike Park – Miles of scenic mountain biking trails
Kirby Lake – Fishing, boating, swimming, disc golf course
Lakes Fort Phantom & Kirby – Recreational lake activities
4. What unique events and festivals take place annually in Abilene?
Popular Abilene events include:
West Texas Fair & Rodeo – Livestock shows, rodeos, concerts
Children's Art & Literacy Festival – Book signings, activities
West Texas Wine & Jazz Festival – Wine tastings, jazz performances
Western Heritage Classic – PRCA rodeo
ArtsFest – Local art, live music, food
West Texas Comicon – Comics convention, cosplay
5. What is the food and restaurant scene like in Abilene? What local dishes should visitors try?
Abilene dining offers:
Texas barbecue like brisket and sausage
Steakhouses – Mesquite-grilled steaks
Mexican food – Tacos, enchiladas, fajitas
Local fare like chicken-fried steak
Upscale Southwestern cuisine
Family-friendly diners and burger joints
6. What areas and landmarks in Abilene have historical significance?
Top Abilene history spots:
Frontier Texas! – Museum of frontier life
Fort Phantom Hill – 1800s army fort
Paramount Theatre – Art deco movie palace
Taylor County Courthouse – Historic 1929 building
Abilene Zoo – Created in 1966
Storybook Sculptures – Public art installation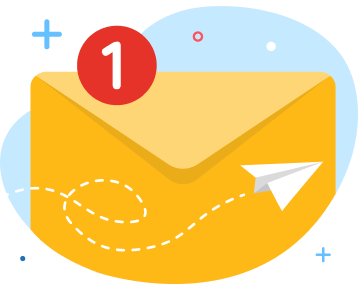 news via inbox
Nulla turp dis cursus. Integer liberos  euismod pretium faucibua