Best Things To Do In Ontario Canada – 40 Must-See Attractions and Unforgettable Activities
Do you want to know the best things to do in Ontario, Canada? Whether you're a tourist or a fellow Ontarian checking off the next item on your bucket list, we've got you.
With our beautifully curated list of the best attractions, must-do activities, and places to visit to create an unforgettable experience, we promise not to disappoint. Whether you're travelling with family or you're a solo traveller, we'll share with you the things to do to create a lasting impression that will bring you back to the province.
With stunning natural wonders, vibrant multicultural cities, and endless outdoor adventures, Ontario has something for your adventurous heart. This Canadian province boasts Niagara Falls, the capital city of Toronto, Algonquin Provincial Park's hiking trails, and the arts scene in Ottawa.
Discover the top attractions that make Ontario a world-class destination. Let's dive in!
Key Takeaways
Niagara Falls Canada is a must-visit attraction in Ontario, offering breathtaking views and a range of fun activities.
The CN Tower in Toronto provides panoramic views of the city and surrounding areas, and Lake Ontario, along with fine dining at the 360 Restaurant.
Ripley's Aquarium of Canada offers an immersive experience with diverse marine life and educational programs.
Toronto Island Park is an ideal city escape, featuring beaches, amusement parks, and stunning views of Lake Ontario.
St. Lawrence Market in Toronto is a vibrant public market that showcases the city's diverse culinary scene and offers unique antiques.
The Royal Ontario Museum houses millions of objects related to art, culture, and natural history from around the world.
Parliament Hill in Ottawa serves as the meeting place for Canada's government and is a symbol of Canadian democracy.
The Grotto within Bruce Peninsula National Park features crystal-clear blue waters and captivating sea caves – one of Ontario's most beautiful places to visit.
Top Attractions in Ontario
Ontario is home to some of Canada's top attractions and unique things to do, including the following three:
1. Niagara Falls Canada (Niagara)
Dazzling in its majestic glory, Niagara Falls Canada remains an iconic tourist destination in Ontario. A visit to Canada is never complete without seeing one of the biggest waterfalls in the world. Composed of three magnificent waterfalls – the Horseshoe Falls, the American Falls, and Bridal Veil Falls – this natural spectacle is a critical powerhouse for Ontario electricity generation.
On memorable days when you explore Ontario's top attractions, heading to Queen Victoria Park offers picture-perfect views of Niagara's splendour. From picturesque boat tours on the connecting Great Lakes Erie and Ontario to invigorating hikes along the Niagara River pathway, there's no shortage of fun activities in this city brimming with dynamic events year-round.
The journey behind the falls brings a rare thrill as millions of cubic feet of water cascade over cliffs each minute while butterfly aficionados will adore visiting one of North America's largest conservatories nearby.
As captivating as its storied history that deeply resonates within Canada's heartland, Niagara Falls showcases it all – making it truly stand out among things to do in Ontario.
2. CN Tower (Toronto)
Rising majestically 553.3 meters high in the heart of Toronto, Ontario, the CN Tower is a must-see destination for locals and tourists alike. Crowned as one of Ontario's top attractions, and not-to-be-missed things to do in Toronto, this towering wonder has proven its reputation as an impossible-to-miss monument over its rich history.
Not only does it serve as a key communications hub, but it also provides awe-inspiring panoramic views across Lake Ontario, Toronto and beyond, showcasing all that the city offers.
Beyond just sightseeing though, there's more to do at the zenith of the CN Tower. The 360 Restaurant offers an exceptional dining experience while you marvel at glorious vistas of downtown Toronto and Lake Erie from your table – blending fine cuisine with breathtaking landscapes perfectly!
If you're seeking an adrenaline rush, the Tower's EdgeWalk is cannot be missed! There are other gut-wrenching activities waiting to be enjoyed in the Tower.
Considered an iconic symbol of Toronto itself, a trip to Canada won't be complete without visiting one of these unique attractions within Ontario – making every stay unforgettable.
3. Ripley's Aquarium of Canada (Toronto)
Dive into a world of aquatic wonder at Ripley's Aquarium of Canada, nestled in the heart of Toronto. As one of Ontario's top attractions and home to over 100 species, this aquarium is renowned for its biodiversity and captivating exhibits such as Rainbow Reef that immerses you into the vibrant life of the Indo-Pacific ocean.
The aquarium's crowning jewel is its gigantic 760,000-gallon tank – one of North America's largest – viewable from every angle on North America's longest moving sidewalk. From educational programs to guided tours, you'll find plenty to do around every corner here.
A must-visit destination for marine enthusiasts and families alike, Ripley's Aquarium offers an unforgettable journey through Canada's fascinating lake and sea life whilst raising awareness about ocean conservation efforts.
4. Toronto Island Park (Toronto)
Toronto Island Park is a must-visit destination in Ontario, offering a wide range of activities for visitors to enjoy. This popular park is connected by multi-use trails, paths, and bridges, allowing easy access for pedestrians, cyclists, roller-skaters, and even service and emergency vehicles.
Centre Island is the main attraction within Toronto Island Park, featuring exciting amenities like Centreville Amusement Park, beautiful beaches with fire and BBQ pits for picnicking, a charming south pier to stroll along the waterfront, and even a small zoo.
To explore all that this park has to offer, visitors can rent bikes at Centre Island Pier and take in the stunning views of Lake Ontario and the iconic Toronto skyline. With its natural beauty and abundance of outdoor recreational opportunities including hiking trails and picnic areas amidst picturesque surroundings, Toronto Island Park provides an ideal city escape for anyone looking to connect with nature or have a fun-filled day outdoors with family and friends.
5. St. Lawrence Market (Toronto)
St. Lawrence Market in Toronto is a vibrant and historic public market that offers an incredible variety of fresh produce, organic groceries, and unique antiques. Located in downtown Toronto, it was named the best food market in the world by National Geographic in 2011.
Whether you're a local or a tourist, the market is a must-visit destination to experience the diverse culinary scene of Toronto. From international cuisine to local specialties, there's something for everyone at St.
Lawrence Market. You can also find one-of-a-kind souvenirs and antiques while exploring this bustling hub of activity. Make sure to visit during weekdays when it's less crowded to fully immerse yourself in the lively atmosphere of St.
6. Royal Ontario Museum – (Toronto)
The Royal Ontario Museum in Toronto is a must-visit attraction for anyone interested in art, culture, and natural history. As Canada's largest museum of world cultures and natural history, it houses an impressive collection of over 6 million objects.
From ancient artifacts to stunning textiles, the museum offers a captivating blend of historical wonders and cultural treasures. One notable gallery is the Roloff Beny Gallery, which hosts various exhibitions that showcase different aspects of our diverse world.
With its striking architecture and engaging exhibits, the Royal Ontario Museum truly celebrates the rich tapestry of human civilization and nature.
7. Parliament Hill and Buildings (Ottawa)
Parliament Hill in Ottawa, Ontario is a historic and iconic destination that should not be missed when visiting Ontario. This collection of impressive buildings serves as the meeting place for Canada's government and its Members of Parliament.
The three main blocks – Centre Block, West Block, and East Block – house the essential functions of Canada's democracy. Within these buildings, guided tours provide visitors with fascinating insights into the country's political history, functions, and stunning art displays.
Visiting Parliament Hill is one of the best things to do in Ottawa, Canada's capital city. During the months of June – August, there are lot of activities that take place on Parliament Hill. You can even do yoga to relax after all the visiting.
As you explore Parliament Hill, take in the breathtaking views it offers of Ottawa's cityscape. Its significance as a symbol of Canadian democracy makes it an essential stop on any trip to Ontario.
8. The Grotto
Located within Bruce Peninsula National Park, The Grotto is undoubtedly one of Ontario's top attractions. This stunning sea cave along the shoreline offers visitors a breathtaking sight with its crystal-clear blue waters.
Considered one of the most beautiful places in Ontario, The Grotto is a natural wonder that shouldn't be missed. Situated in Tobermory, a town renowned for its shipwrecks and scenic beauty, The Grotto has always held a special place in the hearts of both locals and tourists alike.
As part of Bruce Peninsula National Park, this attraction adds to the park's allure and provides visitors with an array of outdoor activities to enjoy. Besides its natural beauty, The Grotto also delights photographers and explorers looking to capture its unique features such as the enchanting sea cave.
9. Flowerpot Island
Flowerpot Island, located in Georgian Bay within Fathom Five National Marine Park, is a must-visit attraction in Ontario. This beautiful island measures 2.1 square kilometers and offers an array of activities for visitors to enjoy.
Take in the stunning scenery as you explore the well-maintained trail system that winds through the island's natural wonders. Marvel at the massive stone structures that resemble flowerpots lining the beach – a sight unique to this island.
Don't miss out on exploring the cave, swimming in crystal-clear waters, or visiting the historic lighthouse on your visit. Flowerpot Island also provides excellent camping facilities for those looking to extend their stay.
10. Wiarton Willy
Wiarton Willy, the famous Canadian groundhog, resides in the charming community of Wiarton in Bruce County, Ontario. Every February 2nd on Groundhog Day, this adorable creature captures the attention of locals and visitors alike as he predicts whether spring is on its way.
The festivities surrounding Wiarton Willy's prediction draw a large crowd year after year. While the town's beloved groundhog is undoubtedly a must-see attraction in Wiarton, there's so much more to explore in this hidden gem located on the stunning Bruce Peninsula.
From Bluewater Park and Skinner's Bluff Lookout Point to various conservation areas like Bruce's Caves Conservation Area and Spirit Rock Conservation Area, Wiarton offers an array of scenic spots that will captivate nature enthusiasts.
11. White River
White River, located in Ontario, is a hidden gem that offers visitors a unique and memorable experience. Known as the birthplace of Winnie the Pooh, this charming town attracts tourists from far and wide with its White River Winnie the Pooh Statue, which has become a beloved attraction.
But White River has so much more to offer than just its connection to everyone's favorite bear. Fishing enthusiasts will be delighted by the opportunities available here, with fishing lodges and fly-in trips providing plenty of options for anglers.
History buffs can explore the White River Heritage Museum and learn about the town's fascinating past. For those seeking adventure and breathtaking views, helicopter tours allow visitors to take in the rugged beauty and hearty climate that make White River truly special.
12. Diefenbunker
The Diefenbunker is not your average museum. This four-storey underground bunker, located in Ontario, was built during the Cold War era and has since become a national historic site.
It was once top secret, but now offers a unique and unusual attraction for visitors to explore. The Diefenbunker showcases various exhibits and activities, including tours, exhibitions, and even escape rooms.
As one of the top attractions in Ontario, this hidden gem is often included on lists of iconic places to visit in the province. Don't miss out on experiencing this significant part of Ontario's history – it's definitely worth a visit!
13. Cheltenham Badlands
The Cheltenham Badlands in Ontario, Canada is a natural heritage landmark that offers a unique and breathtaking landscape. Located in Caledon, it is easily accessible from Olde Base Line Road between Creditview and Chinguacousy Roads.
Formed over 450 years ago due to overgrazing, the Cheltenham Badlands features striking red hills and gullies made of Queenston Shale rock. This highly eroded formation provides an ideal setting for nature enthusiasts and photographers alike.
Visitors can explore this picturesque site while learning about its geological significance. Nearby attractions include the Caledon Country Club, Spirit Tree Estate Cidery, and Treetop Trekking – Brampton.
14. The Big Nickel in Sudbury
Located at the grounds of the Dynamic Earth science museum in Sudbury, Ontario, The Big Nickel is a nine-meter (30 ft) replica of a 1951 Canadian nickel. It is considered one of the top attractions in Ontario and has become a must-visit tourist destination.
This iconic landmark is often photographed by visitors and holds great cultural and historical significance to Canada and Sudbury. Made of various materials that resemble a real nickel, this giant coin stands just outside the Canadian science center, making it easily accessible for tourists exploring Sudbury.
With its unique design and association with Sudbury's excellent Dynamic Earth science museum, The Big Nickel has cemented itself as one of the most recognized landmarks in the city.
15. Terry Fox Memorial
The Terry Fox Memorial in Thunder Bay, Ontario is a must-visit attraction for both locals and tourists alike. This public monument commemorates the inspiring journey of Terry Fox, a brave cancer research activist known for his Marathon of Hope.
Featuring a stunning nine-foot-tall bronze statue of Terry Fox on a granite and amethyst base, the memorial offers breathtaking views of Lake Superior. Not only does this monument pay tribute to an extraordinary individual, but it also serves as a reminder of courage and determination in the face of adversity.
Make sure to include this incredible landmark on your itinerary when exploring all that Ontario has to offer.
16. Agawa Rocks Petroglyphs
Agawa Rocks Petroglyphs are a must-visit attraction located within Lake Superior Provincial Park in Ontario, Canada. These ancient rock carvings hold immense cultural and historical significance for the Ojibwe people and are considered one of the most famous pictograph sites in the country.
Situated next to Lake Superior, these sacred symbols have been classified as a historic and archaeological treasure. However, they have unfortunately faced defacement and destruction over the years.
Accessible via a challenging trail that requires some hiking, Agawa Rocks Petroglyphs offer a unique glimpse into the rich Indigenous history and artistry of the region. Their intricate depictions of various symbols continue to captivate researchers and visitors alike, highlighting Ontario's remarkable cultural heritage and natural wonders.
17. Slate Islands
The Slate Islands, located in Lake Superior, Ontario, are a hidden gem for nature enthusiasts. This small archipelago was formed by a meteorite impact, resulting in a stunning and unique landscape.
One of the main attractions here is the majestic herd of woodland caribou that roam freely on the islands. These gentle creatures offer visitors an incredible wildlife experience as they explore this picturesque destination.
Additionally, the presence of shatter cones adds to the geological significance of the Slate Islands. With camping options available and its close proximity to Terrace Bay, it's easy for adventure seekers to immerse themselves in the rugged beauty and tranquility of this remarkable place.
18. Sault Ste Marie
Sault Ste. Marie, located in Ontario, is known as the province's Best Adventure Town and offers a wide range of attractions and activities for visitors to enjoy. This vibrant city has something for everyone, from museums and art galleries to golf courses and sandy beaches.
One must-visit site in Sault Ste. Marie is the Ermatinger-Clergue National Historic Site, which provides a fascinating glimpse into the city's rich history. Another notable attraction is the Clerque Blockhouse, a historic structure that offers insights into the area's past.
Nature enthusiasts will love exploring the Three Sisters Garden with its beautiful elderberry and rose plants. With its abundance of natural beauty, Sault Ste. Marie also caters to outdoor lovers with opportunities for hiking, biking, and water sports.
Don't miss out on experiencing the local Indigenous culture through various Indigenous experiences offered in this culturally diverse city.
19. Wawa
Wawa, a popular destination in Ontario, offers a unique blend of top attractions and outdoor adventures. From the stunning beauty of Lake Superior Provincial Park to the breathtaking views at Scenic High Falls, Wawa has something for everyone.
Don't miss the chance to relax on Sandy Beach and take in the awe-inspiring scenery of Lake Superior. And be sure to visit the iconic Wawa Goose Statue, a landmark that embodies the warm hospitality of this vibrant town.
For history enthusiasts, Agawa Rock Pictographs showcases ancient rock paintings that depict the rich cultural heritage of the area. Whether you're into fishing vacations or exploring nature's wonders, Wawa is an unforgettable destination with friendly locals and plenty to discover.
20. Pukaskwa National Park
Pukaskwa National Park, Ontario's hidden gem, is a true wilderness haven nestled within Canada's vast National Park system. Remote and breathtakingly beautiful, this park offers stunning landscapes and an abundance of wildlife.
From hiking along rugged trails to enjoying beach activities, paddling in crystal-clear waters, fishing for your dinner, or simply unwinding in one of the iconic red chairs, Pukaskwa has it all.
With excellent camping options and even opportunities for a refreshing swim if you dare to take the plunge, Pukaskwa National Park is a must-visit destination for nature enthusiasts seeking an authentic outdoor experience.
As part of the Lake Superior Protected Areas network, this park plays a vital role in conserving Ontario's boreal forest ecosystem while providing endless adventures for eager explorers.
21. Manitoulin Island
Manitoulin Island, situated on Lake Huron in Northern Ontario, is a hidden gem known for its stunning natural beauty. As the largest freshwater island globally, it boasts breathtaking views of the lake and surrounding landscapes.
Visitors can embark on a scenic road trip around the island, with notable stops like McLean's Mountain Lookout offering panoramic vistas of the Niagara Escarpment. Outdoor enthusiasts will relish in the range of activities available, including hiking, biking, and water sports.
Manitoulin Island also holds cultural significance due to its rich Indigenous heritage, making it an intriguing destination with numerous historic sites and museums to explore. Throughout the year, various events and festivals showcase local culture.
22. Thirty Thousand Islands
The Thirty Thousand Islands is a stunning archipelago located in the Georgian Bay, Ontario. As the name suggests, it consists of around 30,000 small islands and rocky outcrops spread across an area of about 80 kilometers.
This picturesque region offers breathtaking views with its crystal-clear blue waters and lush green landscapes.
The Thirty Thousand Islands is a haven for nature lovers and outdoor enthusiasts. Visitors can explore this scenic paradise by kayak or boat, immersing themselves in the tranquility of the surrounding nature.
With countless coves and secluded beaches to discover, it's truly a hidden gem waiting to be explored.
Aside from its natural beauty, the Thirty Thousand Islands also offer various recreational activities such as fishing and hiking. Anglers will find abundant fish species in these waters while hikers can enjoy exploring the numerous trails that wind their way through dense forests.
23. Blue Mountain Resort
Blue Mountain Resort in Ontario is a must-visit destination for adventure enthusiasts and nature lovers alike. With numerous activities and attractions, there is something for everyone to enjoy.
The resort offers a private beach where visitors can bask in the sun or take a refreshing swim. For those seeking excitement, the Canopy Climb Net Adventure provides a thrilling treetop challenge that will test your endurance and agility.
Golfers can indulge in a round at the picturesque Monterra Golf course, offering breathtaking mountain views as you play. Tennis enthusiasts can also have some fun on the courts with friends or family.
If hiking is more your style, explore the beautiful trails surrounding the resort that provide stunning vistas and an opportunity to reconnect with nature. Families with kids will love the Little Rollers Bike Playground, providing a safe environment for children to practice biking skills while having loads of fun.
And if you're up for a unique climbing experience, head over to Lumber Lanes Climbing Centre where both beginners and advanced climbers can challenge themselves on various routes. Water-sport lovers won't be disappointed either – at Mill Pond Activity Centre you can try paddleboarding or kayaking while surrounded by natural beauty.
24. Scenic Caves
Scenic Caves Nature Adventures, located in Collingwood, Ontario, is a must-visit attraction for nature enthusiasts. Considered one of Canada's "great natural wonders," Scenic Caves offers self-guided walking trails that take visitors through stunning caves and caverns formed over 450 million years ago.
The rocky terrain adds an element of adventure and excitement to the exploration, with slippery mud, snow, and ice making each step a thrilling experience. As one of the top 10 natural attractions in Ontario, Scenic Caves provides breathtaking views and landscapes that will leave visitors in awe.
Its proximity to popular destinations like Niagara Falls, CN Tower, and Toronto Island Park makes it an ideal addition to any itinerary exploring the beauty of Ontario's natural landscapes.
25. Wolf Centre
The Wolf Centre at Haliburton Forest in Ontario is a must-visit for nature enthusiasts and wildlife lovers. Located within the Haliburton Forest & Wildlife Reserve, this 5,000 sq-ft facility offers an interactive and educational experience about wolves.
Visitors can observe these majestic creatures in their natural habitat and learn about their behavior and conservation efforts. The Wolf Centre features interactive exhibits, a snowmobile museum, and even a cinema.
It's ranked as one of the top attractions in Haliburton Forest for its unique opportunity to connect with nature and gain insight into the world of wolves.
26. Algonquin Provincial Park (Whitney)
Algonquin Provincial Park is a nature lover's paradise. Spanning over 7,725 square kilometers, this stunning park offers a wide range of outdoor activities and breathtaking scenery.
With 20 hiking trails and three bike trails, there are plenty of opportunities to explore the park's diverse landscapes. The Lookout Trail and Centennial Ridges Trail are highly recommended for their panoramic views.
For those who love water activities, Algonquin Park has numerous lakes and rivers perfect for canoeing and kayaking. Wildlife enthusiasts will also be delighted to know that the park is home to over 54 species of fish, making it a great spot for fishing as well.
Don't miss the chance to visit the Algonquin Logging Museum, where you can learn about the area's rich logging history. And while you're there, be sure to stop by the Algonquin Visitor Centre for educational exhibits on the park's natural environment.
27. Wasaga Beach
Wasaga Beach is a premier beach town in Ontario, located just two hours north of Toronto. It is known for being the world's largest freshwater beach, offering visitors a stunning stretch of sand and crystal-clear waters to enjoy.
Divided into six distinct beach areas, each with its own unique charm, Wasaga Beach Provincial Park is one of the top attractions in Ontario. Visitors can explore Nancy Island Historic Site, where they can learn about the area's rich history and maritime heritage.
For those looking for some creative fun, The Paint Bar offers a unique experience where visitors can unleash their artistic talents while enjoying drinks and music. At the Wasaga Beach Farmers Market, you'll find an array of local produce and products to explore and sample.
28. Sauble Beach
Sauble Beach, located in Ontario just three hours north of Toronto, is a must-visit destination and one of the top attractions in the province. This beautiful beach stretches for 6 miles and boasts white sands and breathtaking sunsets.
It has even been recognized as one of the "Top 10 Beaches in the World." Whether you're looking to soak up some sun, take a refreshing swim, or simply relax with your toes in the sand, Sauble Beach has it all.
The area also offers plenty of activities beyond just beach lounging. Nearby Sauble Falls Provincial Park provides opportunities for hiking, fishing, and picnicking. You can explore the Midnight Museum or visit the Wiarton Willie Statue nearby.
29. Scarborough Bluffs
The Scarborough Bluffs, located along the shore of Lake Ontario near Toronto, are one of the city's most underrated attractions. These stunning white cliffs offer scenic views and a wide sandy beach for visitors to enjoy.
But there's more to do than just soak up the sun – you can explore nature trails that wind through wetlands, meadows, and forests in the area. For adventure seekers, activities like hiking and paddleboarding are available, while others can simply relax and take in a breathtaking sunset over the lake.
With its rich history and close proximity to downtown Toronto, it's no wonder why Scarborough Bluffs is a popular spot for both locals and tourists alike. So whether you're looking for outdoor exploration or a peaceful day by the water, this hidden gem should definitely be on your list of things to do in Ontario.
30. Hamilton Waterfalls
Hamilton, Ontario is known as the "Waterfalls Capital of the World" for good reason. With over 150 waterfalls nestled within its city limits, it's a haven for nature enthusiasts and adventure seekers alike.
Some of the most popular and impressive waterfalls in Hamilton include Albion Falls, Webster Falls, and Tew Falls. These cascading beauties offer a breathtaking experience that allows visitors to immerse themselves in nature's beauty while enjoying outdoor activities like hiking and photography.
What sets Hamilton's waterfalls apart is their accessibility. Many of these stunning natural wonders offer free parking and convenient entry points, making it easy for visitors to explore at their own pace.
Sherman Falls is another picturesque waterfall worth visiting if you're looking for a serene and tranquil atmosphere. Whether you're an avid hiker or simply appreciate the beauty of pristine landscapes, Hamilton's waterfalls are sure to leave you awe-inspired.
31. Toronto Islands
The Toronto Islands are a hidden gem just off the coast of downtown Toronto. Made up of several islands, including Ward's Island, Centre Island, and Hanlan's Point, they offer a tranquil escape from the hustle and bustle of city life.
With unbeatable views of Lake Ontario and the iconic Toronto skyline, these islands are a must-visit for nature lovers and adventure seekers alike.
Accessible by ferry from the mainland, the Toronto Islands boast beautiful beaches, picnic areas, and nature trails to explore. Centre Island even has an amusement park with rides and games for all ages.
But it's not just about the attractions – the islands provide incredible vantage points for high-elevation dining experiences that showcase breathtaking panoramas of both Lake Ontario and the city.
If you're up for more exploration in Toronto itself, don't miss Casa Loma – Ontario's very own castle complete with hidden passageways and stables. And when it comes to getting to the islands themselves? No worries! The convenient Toronto Island ferry service is there to transport visitors back and forth so that you can enjoy all that these picturesque islands have to offer.
32. Port Dover
Port Dover is a charming town in Ontario that offers a perfect blend of modern-day attractions and fascinating historical facts. One of the top highlights in Port Dover is the Friday the 13th Motorcycle Rally, a popular event that attracts thousands of bikers and visitors from all over the country.
The town also boasts beautiful beaches along Lake Erie, where you can relax, swim, and soak in picturesque views. Don't miss out on visiting the Port Dover Harbour Museum to learn about the town's maritime history through its captivating exhibits.
And for outdoor enthusiasts, there's the Lynn Valley Trail, offering scenic landscapes for cycling, running, hiking, and walking. With its charming lighthouse and pier, Port Dover provides plenty of opportunities to capture stunning photographs while enjoying its serene atmosphere by Lake Erie's shores.
33. Long Point
Long Point Provincial Park is a must-visit attraction in Ontario, especially during the summer months. This beautiful park offers camping opportunities for visitors to immerse themselves in nature and enjoy the stunning surroundings.
With its pristine beaches along Lake Erie, it's a popular destination for beachgoers and water enthusiasts alike. The park is also home to a diverse range of wildlife, making it a haven for birdwatchers and nature lovers.
Whether you're interested in hiking, cycling, or simply picnicking by the lake, Long Point has something for everyone to enjoy. As a designated UNESCO World Biosphere Reserve, it emphasizes the importance of conservation efforts and showcases the region's ecological significance.
34. Whitewater canoeing or Rafting
Whitewater canoeing and rafting are exhilarating outdoor activities that thrill adventure enthusiasts in Ontario. With numerous rivers and rapids, the province offers plenty of opportunities for adrenaline-pumping experiences on the water.
Boreal River Adventures and Wilderness Tours, as well as C.W. Marine & Powersports, are popular spots known for their fantastic river rafting and tubing experiences. For those seeking an unforgettable white water rafting journey, Madawaska River Family Rafting is highly recommended by Viator travelers.
Additionally, the Rouge River Classic Whitewater Rafting Package promises an exciting outing that will leave you breathless. Whether it's navigating through fast-paced rapids or simply enjoying the beauty of Canada's wilderness from a canoe, Ontario is a haven for water-based adventures.
35. Lazy River tubing
Lazy river tubing is one of the most enjoyable water activities that Ontario has to offer. It's a fantastic way for families and friends to relax and have fun during the summer season.
One of the best spots for lazy river tubing in Ontario is the Elora section of the Grand River. Stretching for 13 kilometers, this lazy river provides a cool and refreshing experience as you float along its gentle currents.
The surrounding scenery is absolutely breathtaking, with towering cliffs and scenic hiking routes adding to the allure. If you're looking for a laid-back adventure in nature, lazy river tubing in Ontario is definitely worth adding to your itinerary.".
36. Cycling
Cycling is a popular activity in Ontario, Canada, and it's no wonder why. With its diverse landscapes and stunning natural wonders, the region offers numerous opportunities for cyclists of all skill levels to have an enjoyable and memorable experience.
From scenic road trips to exploring beautiful canyons and waterfalls, there are plenty of options for things to do on a cycling trip in Ontario. The province also provides bicycle-friendly accommodations that cater to cyclists' needs, making it easy to plan and enjoy your cycling adventure.
Whether you're looking for exhilarating trails or peaceful routes with incredible views over Lake Ontario, Ontario has something for every cyclist. So grab your bike, breathe in the fresh air, and get ready to explore the beauty of Ontario on two wheels!
37. Hiking
Hiking in Ontario offers a myriad of opportunities to explore the province's top attractions and immerse oneself in its stunning landscapes. From the Tobermory Grotto, a must-visit for hiking enthusiasts, to Algonquin Provincial Park, renowned for its extensive network of trails, there is something for every level of hiker.
With natural wonders like waterfalls and canyons scattered throughout the region, Ontario provides breathtaking views and unforgettable experiences. Whether embarking on a road trip that combines hiking with exploring other attractions or simply enjoying the scenic routes around Lake Ontario and beyond, hikers in Ontario are sure to discover hidden gems showcasing the true beauty of the province.
And with hiking possible year-round, including winter adventures, there's never a wrong time to hit the trails in Ontario.
38. Birding
Ontario offers a haven for birding enthusiasts with its diverse range of habitats and stunning natural wonders. From the lush forests of Algonquin Provincial Park to the picturesque landscapes of Point Pelee, there are plenty of opportunities to spot a variety of bird species.
Southern Ontario alone boasts 16 must-visit hotspots for birdwatchers, including Selkirk Provincial Park and Peacock Point. And it's not just about the parks – Lake Ontario and its surrounding areas provide ample chances to observe birds in their natural habitat.
So grab your binoculars and get ready to immerse yourself in Ontario's vibrant birding scene!
39. Surfing
Surfing in Ontario is a popular activity that attracts both locals and tourists. With diverse surfing spots along the coastlines of Lake Huron and Lake Ontario, surfers can enjoy the sport throughout the year.
From Station Beach in Kincardine to Ashbridges Bay in Toronto, these breaks offer unique wave conditions for surfers of all skill levels. Not only does surfing provide an adrenaline-pumping experience, but it also allows individuals to connect with nature and explore the province's stunning landscapes.
Whether you're a beginner or an experienced rider, surfing in Ontario is a thrilling way to stay active and immerse yourself in the vibrant surfing culture of this Canadian province.
40. Winery experiences
Ontario's winery experiences are a must for wine enthusiasts visiting the province. With its rich soil and temperate climate, Ontario has become known for producing high-quality wines.
Whether you're a novice or an expert, there are plenty of options to explore. For example, Konzelmann Winery in Niagara-on-the-Lake offers seated tastings.where you can enjoy their award-winning wines while taking in stunning vineyard views.
Strewn Winery, located in a repurposed cannery, is another popular choice with its unique setting and delicious wines. From private vineyard dome tours to grape-to-glass wine excursions, Ontario's wineries provide opportunities to learn about the wine-making process.while savoring the province's natural beauty.
41. Fishing opportunities
Ontario offers unparalleled fishing opportunities that are unmatched anywhere else in the world. Whether you're a seasoned angler or just starting out, there's something for everyone in this province.
Northern Ontario is considered one of Canada's best fishing destinations, with an abundance of fish species such as walleye, pickerel, bass, northern pike, and muskies. But it's not just the remote regions that offer great fishing; even popular tourist attractions like Niagara Falls Canada, CN Tower, and Ripley's Aquarium of Canada provide unique opportunities to cast your line.
And if you prefer a more tranquil experience, Toronto Island Park and St. Lawrence Market also offer excellent spots for catching your own seafood. With stunning lakeside scenery and diverse fish populations throughout the province, Ontario truly is a haven for fishing enthusiasts.
42. Horseback riding
Horseback riding is a popular activity in Ontario, allowing visitors to immerse themselves in the province's stunning landscapes. With numerous horseback riding tours and trail adventures available, riders of all skill levels can saddle up and explore forests, meadows, and picturesque scenery.
Algonquin Park is a particularly captivating destination for horseback riding enthusiasts, offering a unique adventure surrounded by natural beauty. Whether you're an experienced rider or new to the sport, Ontario offers plenty of opportunities to enjoy this exhilarating activity.
So why not combine your love for horses with exploring Ontario's top attractions? A horseback ride through the enchanting countryside is an unforgettable way to experience the beauty this province has to offer.
Things to Do in Ontario, Canada – Final Thoughts
In conclusion, Ontario is truly a treasure trove of amazing experiences and attractions. From the breathtaking beauty of Niagara Falls to the bustling city life in Toronto, there is something for everyone.
Whether you're an outdoor enthusiast looking for adventure or a culture buff seeking art and history, Ontario has it all. So pack your bags and get ready to explore this incredible province – you won't be disappointed!
FAQs
1. What are some of the best outdoor activities to do in Ontario?
Some of the best outdoor activities to do in Ontario include hiking, camping, canoeing/kayaking, visiting national parks and exploring the scenic beauty of places like Niagara Falls and Algonquin Provincial Park.
2. Are there any famous tourist attractions in Ontario?
Yes, Ontario is home to many famous tourist attractions such as the CN Tower in Toronto, Niagara Falls, Parliament Hill in Ottawa, Royal Ontario Museum, Ripley's Aquarium of Canada and Casa Loma.
3. What are some must-visit cities or towns in Ontario?
Some must-visit cities or towns in Ontario include Toronto (the provincial capital), Ottawa (Canada's capital), Niagara-on-the-Lake (known for its wineries), Kingston (historic city with a waterfront), Stratford (famous for its theater festival) and Muskoka (a popular cottage country region).
4. Are there any unique experiences or festivals to attend in Ontario?
Yes, Ontario offers a range of unique experiences and festivals throughout the year. Some notable ones include the Toronto International Film Festival (TIFF), Winterlude Festival in Ottawa, Stratford Shakespeare Festival, Canadian Tulip Festival in Ottawa and Oktoberfest celebrations in Kitchener-Waterloo.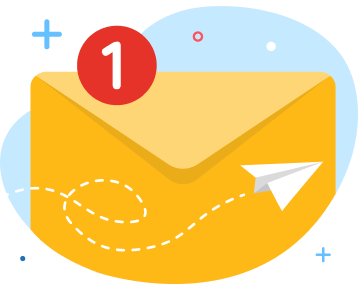 news via inbox
Nulla turp dis cursus. Integer liberos  euismod pretium faucibua