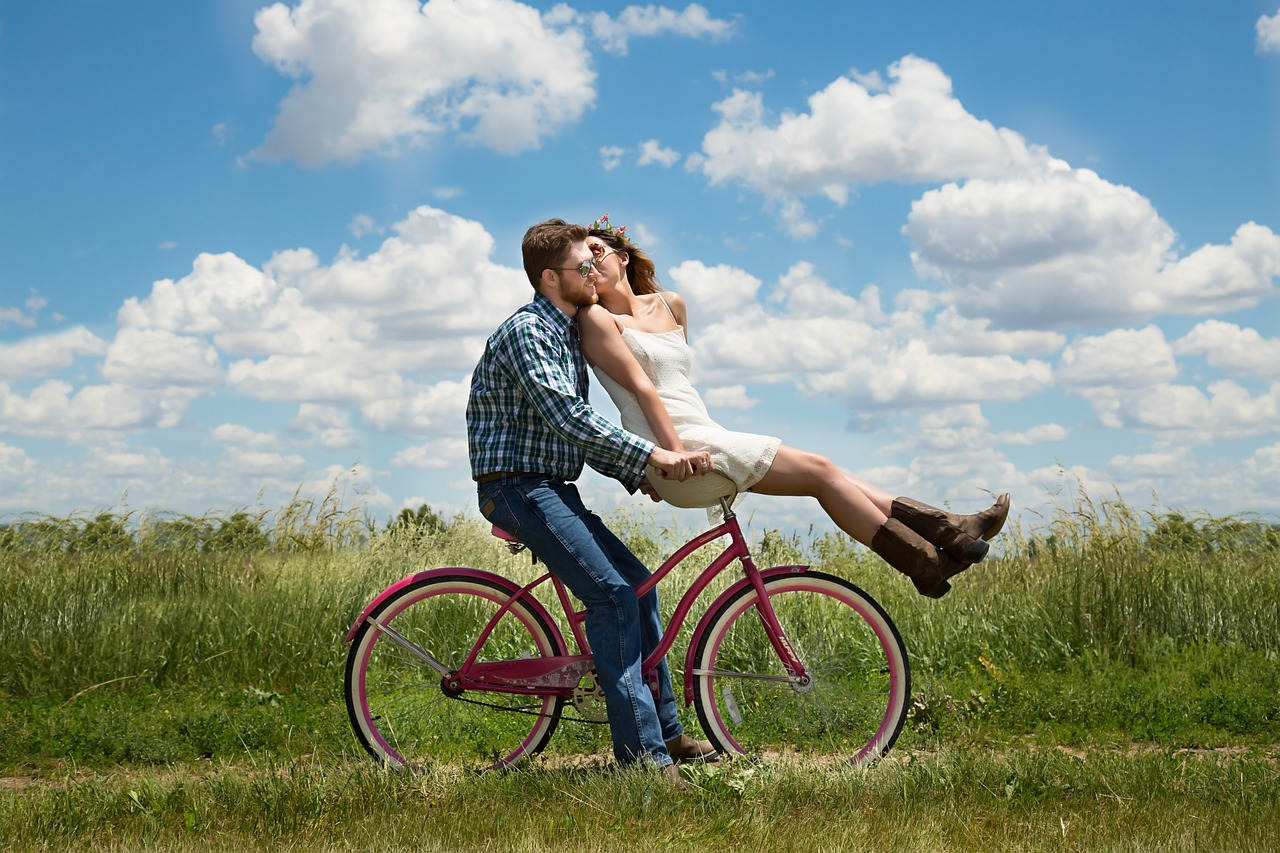 The 25 Best Places To Visit In Ireland For Couples – Romantic Getaways to Rekindle The Flame
The 25 Most Romantic Places to Visit in Ireland for Couples
What are the best places to visit in Ireland for couples looking for a romantic getaway to keep the flame burning or rekindle the same? For an unforgettably romantic getaway, Ireland beckons couples with its wealth of scenic vistas, magical legends, and cozy hideaways perfect for rekindling the flame.
From the fairytale castles of centuries past to the dramatic sea cliffs kissing the ocean's waves, the Emerald Isle offers an abundance of stunning backdrops for romance.
Lose yourselves strolling the flower-filled gardens of Glenveagh, cozy up in a quaint cottage on the remote Aran Islands, drive the winding cliffside trails along the Ring of Kerry, and sip whiskies by the fire in a historic Dublin pub pulsing with tradition.
Discover intimate restaurants, rousing music, and majestic scenery around every turn. Let Ireland cast its spell of mystery and love as you explore the best places to visit for couples, creating magical memories to last a lifetime.
1. Dublin
Ireland's vibrant capital has trendy cafes, engaging museums, and lively nightlife perfect for couples. Romantic things to do include:
Strolling through the lush gardens of St. Stephen's Green and admiring its Victorian fountains
Walking hand-in-hand across the pedestrian Ha'penny Bridge over the River Liffey
Trying delicious food together at the Temple Bar Food Market on Saturdays
Exploring the ancient illuminated manuscripts at Trinity College's Old Library
Snuggling up for traditional music and drinks in the atmospheric Temple Bar district
Taking a horse and carriage ride through the city
Places to stay include The Merrion, a 5-star hotel in a row of beautifully restored Georgian townhouses.
2. Powerscourt Estate – County Wicklow
The 18th-century Palladian house and gardens of Powerscourt Estate provide a romantic backdrop for couples. Activities include:
Strolling through the meticulously landscaped gardens containing secret hollows, statuary, walled gardens, and winding walking trails
Picnicking on the sweeping terraces overlooking Sugarloaf Mountain
Browsing the upscale lifestyle shops together
Playing a round of golf on the scenic 18-hole golf course
Enjoying high tea or a gourmet meal at the onsite Terrace Cafe or Rose Garden Restaurant
Stay in a luxury room at Powerscourt's onsite five-star hotel overlooking the gardens.
3. Cliffs of Moher – County Clare
Experience breathtaking ocean vistas as you walk hand-in-hand along these iconic 700-foot sea cliffs. Romantic things to do include:
Watching the sunset wrapped in each other's arms
Enjoying blustery seaside strolls past craggy rocks and crashing waves
Picnicking on cliffside benches while gazing out over the sea
Exploring the informative Atlantic Edge exhibition at the modern visitor center
Stay nearby at the Falls Hotel in Ennistymon which has a spa perfect for couples' treatments.
4. Killarney National Park
With its glacial lakes, mountains, and romantic woodland trails, Killarney National Park sets the scene for love.
Romantic activities include:
Renting a horse-drawn jaunting car to explore highlights like Ladies View, Muckross Abbey, and Torc Waterfall
Hiking through lush rhododendron forests hand-in-hand
Picnicking alongside tranquil Lough Leane
Walking across the scenic one-lane Gap of Dunloe with its babbling stream and cliffs
Pedaling together through the park on a tandem bike
The Aghadoe Heights Hotel offers five-star luxury with panoramic views over Killarney town and the surrounding park.
5. Garinish Island
This small island reachable by boat has secluded gardens and trails perfect for couples. Wander through blooming florals and secluded tree-lined pathways before dining privately at The Terrace overlooking the bay. Stay afterward at Hotel Isaacs in Killarney town.
6. Connemara National Park
Ruggedly romantic Connemara National Park is ideal for couples who enjoy scenic wilderness. Activities include:
Hiking past lakes, waterfalls and blankets of heather with magnificent mountain views
Staying in a cozy cottage in Clifden town and its excellent restaurants
Exploring atmospheric ruins like Kylemore Abbey and Clifden Castle
Walking along white sand beaches scattered along the coastline
Driving the scenic Sky Road together for sweeping sea views
The luxurious Abbeyglen Castle Hotel in Clifden provides fireside relaxation.
7. Dingle Peninsula
This picturesque peninsula has stunning coastal scenery, ancient sites, and charming villages perfect for romance. Highlights include:
Taking scenic drives together past mountains, cliffs, and beaches along Slea Head
Staying in a B&B in the port town of Dingle with great seafood restaurants
Visiting ancient ring forts and beehive stone huts
Photographing the cute thatched roof cottages dotted around the peninsula
Joining a boat tour to see Fungie the friendly dolphin
The Dingle Skellig Hotel offers excellent fine dining and spa treatments with ocean views.
8. Giant's Causeway – County Antrim
Northern Ireland's unique landscape of volcanic rock formations and striking cliffs creates a romantic atmosphere. Activities include:
Walking hand-in-hand as waves crash against the unusual hexagonal basalt columns
Photographing each other amid the dramatic geological formations
Climbing staircases carved naturally into the cliffs
Enjoying peaceful sunsets on the sea's edge
Nearby romantic places to stay include The Bushmills Inn with rustic-chic rooms and craft cocktails.
9. Adare – County Limerick
Known as Ireland's prettiest village, Adare has thatched cottages, scenic ruins, gardens, and cozy spots for couples. Highlights include:
Strolling the main street lined with colorfully painted cottages overflowing with flowers
Visiting the historic Desmond Castle and the picturesque ruins of the Augustinian Priory
Browsing together through the quality Irish crafts at the Adare Heritage Centre
Enjoying fine dining at the excellent Woodlands House Hotel surrounded by lush grounds
The Woodlands offers elegant accommodation and attentive service in a refined setting.
10. Dromoland Castle – County Clare
This luxurious castle hotel delivers romance with sumptuous rooms, delicious dining, and fairytale-like grounds. Couples can:
Play golf on the private course or try archery and falconry
Relax side-by-side at the spa or indoor pool
Explore the elegant formal gardens and tranquil lake
Have intimate meals by candlelight at the Oakroom Restaurant
Sip cocktails in the stately Drawing Room by the fireplace
The rooms are filled with historic details like four-poster beds and Persian rugs.
11. Belleek Pottery – County Fermanagh
Watching skilled artisans handcraft delicate porcelain pieces makes for a uniquely romantic activity. Additional couple experiences include:
Intimate meals at The Thatch café overlooking the river
Riverside strolls and shopping in the cute town of Belleek
Staying at the Lough Erne Resort with views of a castle ruin on an island
Enjoying wine tasting and five-star spa treatments together
The Lough Erne Resort features an idyllic lakeside setting, a Thai spa, and cozy lodge-style rooms with fireplaces and deep soaking tubs.
12. Galway
Galway charms couples with its lively culture, winding cobblestone streets, and excellent dining. Romantic things to do include:
Watching street performers in atmospheric Eyre Square
Sipping Spanish wine and nibbling tapas at nearby Salt House restaurant
Snuggling up for comedy shows at Róisín Dubh pub
Strolling along the riverside Salthill Promenade at sunset
Exploring the buzzing Saturday farmer's market together
Great places to stay include Hotel Meyrick, a historic 5-star property with elegant rooms and a classy bar.
13. Glendalough – County Wicklow
The serene lakes and Wicklow mountain scenery create a romantic retreat at Glendalough. Couples can:
Explore the atmospheric medieval ruins spread throughout the valley
Picnic along the banks of the Lower and Upper Lakes
Go for scenic walks through oak forests and gushing waterfalls
Wander the trails while holding hands and enjoying the tranquil setting
Nearby, the BrookLodge Hotel is an intimate, adults-only property set on a scenic 100-acre estate.
14. Ring of Kerry
Driving the scenic Ring of Kerry loop together is a romantic way to experience some of Ireland's most stunning coastal landscapes. Highlights include:
Stopping frequently for woodland walks and picturesque picnic areas
Watching the sunset at the Lakeside Ladies' View overlooking the sparkling water
Strolling the charming main street of Sneem village hand-in-hand
Gap of Dunloe's rugged mountain scenery and babbling stream
Ending the day cozied up in romantic spots in Killarney town like Molly Darcy's pub
Killarney Park Hotel is a luxurious and centrally located accommodation option.
15. Blarney Castle
The grounds of Blarney Castle allow couples to explore romantic wooded areas and kiss atop the famous Blarney Stone. Activities include:
Walking through lush gardens hand-in-hand
Kissing upside down at the Blarney Stone to gain the "gift of eloquence"
Admiring the lake vistas from atop the castle ruins
Buying each other souvenirs at the quality Blarney Woollen Mills shop
Stay at the elegant Hayfield Manor which offers award-winning dining and a scenic countryside setting.
16. Kilkenny
Romance abounds in Kilkenny with its medieval ambiance, riverside walks, and intimate entertainment. Couples can:
Explore Kilkenny Castle and its picturesque grounds
Walk along the River Nore and soak in views of ancient cathedrals
Browse works by local artists together at the National Craft Gallery
Take in comedy shows at the cozy Cleere's Theatre
Sip craft beers side-by-side at Smithwick's Experience Kilkenny tour
Butler House is a charming boutique hotel set in a historic 17th-century building with exposed stone walls and elegant rooms.
17. Marble Arch Caves
Descending into this spectacular underworld cave system makes for a thrilling couples' excursion. Activities include:
Journeying through winding subterranean rivers and passages hand-in-hand
Admiring the unique geological formations like cascades, bridges, and pools as you walk
Exploring by a boat ride for an intimate experience
Nearby, waterfront Lusty Beg Island provides idyllic accommodation in charming cottages ideal for couples.
18. Kylemore Abbey
The Victorian walled gardens and serene grounds surrounding Kylemore Abbey create a romantic backdrop for couples to explore. Highlights include:
Wandering the tranquil pathways through elegant flower gardens
Photographing each other in front of picturesque gardening structures
Embracing beside cascading waterfalls tucked throughout the grounds
Enjoying tea or lunch at the excellent onsite cafe and restaurant
Stay within the abbey walls in one of the site's historic guestrooms for added romance.
19. Horn Head Loop
Drive this scenic loop together along Donegal's rugged northern coast dotted with breathtaking sea cliffs, white sand beaches and cute villages. Stops include:
Watching the sunset while embracing at secluded Pollaguill Bay
Enjoying local seafood side-by-side in Dunfanaghy village
Exploring the remote beach bar in Bunbeg with its sweeping ocean views
Snuggling close while marveling at the crashing waves and sheer cliffs of Horn Head
Heat up again afterward at Finn Lough's lakeside cabins with indoor fireplaces and private hot tubs.
20. Dingle Brewing Company
Enjoying locally crafted beer together in Dingle makes for a fun couples' activity. Highlights include:
Taking a tour of the family-run facilities
Sampling a flight of their unique brews side-by-side
Savoring a beer and cheese pairing platter in the tasting room
Shopping for souvenirs like logo pint glasses in the brewery store
Stay at Greenwood Lodge and Cottages, set on a scenic hillside above Dingle Town.
21. Clonmacnoise – County Offaly
Exploring the ancient stone church ruins and Celtic high crosses along the River Shannon creates an introspective couples' outing. Highlights include:
Wandering the historic site hand-in-hand and taking in the sacred medieval atmosphere
Picnicking along the serene riverside
Admiring the craftsmanship of intricate high crosses engraved with scripture scenes
The charming Fiber McGinn's in nearby Ballinahown provides cozy B&B accommodation full of warmth and character.
22. Ashford Castle
This iconic luxury castle hotel offers a fairy tale romance with fireside lounges, elegant dining, and grounds perfect for getting lost together. Couples can:
Ride bikes through the verdant woods hand-in-hand
Go for intimate walks through the walled gardens
Relax in plush four-poster beds surrounded by historic details
Sip Champagne together while cruising Lough Corrib aboard the hotel's private yacht
Indulge in Couples' Spa Treatments featuring soothing massages and seaweed baths
The rooms offer lavish furnishings like massive canopy beds, velvet couches, and ornate chandeliers.
23. Gap of Dunloe
Traverse this spectacular valley nestled between purple mountains by a traditional horse-drawn cart. Romantic highlights include:
Snuggling under a blanket as the cart bumps over the rocky trail
Admiring panoramic vistas of craggy cliffs and tumbling streams
Following the journey with a cozy meal in Kate Kearney's Cottage pub
The quaint town of Killarney nearby offers classic accommodations like the family-run Earls Court House Hotel.
24. Cong – County Mayo
This tiny village where "The Quiet Man" was filmed oozes old-world romance. Couples can:
Follow movie lovers' walking trails among scenic ruins
Wander serene woodland paths on the Ashford Castle estate
Go falconry together at Ireland's School of Falconry located at Ashford
Toast your love over craft beers at historic Pat Cohan's Bar
For rustic-chic style, stay at The Lodge at Ashford, the castle's romantic sister property.
25. Warrenpoint – County Down
This seaside town in Northern Ireland offers beautiful coastal trails, gardens, and Belfast views ideal for couples. Highlights include:
Walking hand-in-hand along the scenic shoreline path from Warrenpoint to Rostrevor
People watching from a bench together in the tranquil Town Park
Enjoying sunsets wrapped in each other's arms overlooking Carlingford Lough
Sampling local oysters side-by-side at the upscale Restaurant 23
Nearby, the stately Ballyedmond Castle features elegant, romantic rooms surrounded by lush gardens.
With so many romantic destinations across Ireland's scenic countryside, coastal routes, and charming villages, couples will make cherished memories exploring this magical island together.
Best Places to Visit in Ireland for Couples – Final Remarks
From moonlit walks on secluded beaches to cozying up next to crackling fireplaces in ancient castles, you can acknowledge that Ireland offers an abundance of romantic experiences to bring couples closer together.
As you gaze out at the majestic Cliffs of Moher or sip whiskies in the dimly-lit, timber-clad pubs of Galway, you'll find inspiration in Ireland's mystical landscapes and welcoming spirit.
Let the magic of the Emerald Isle reawaken your adoration and camaraderie as you traverse the windswept trails of the wild Atlantic coast, wander gardens blossoming with fragrant floral hues, and unwind in charming villages where time stands still.
With so many alluring destinations and authentic charms, Ireland is truly a paradise of passion for romantic getaways.
So spark your sense of adventure, take your lover's hand, and step into the fairytale that awaits across the rolling emerald hills, rugged sea cliffs and enchanting towns that make the Irish countryside a place to fall in love all over again.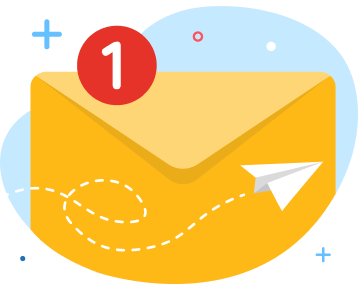 news via inbox
Nulla turp dis cursus. Integer liberos  euismod pretium faucibua