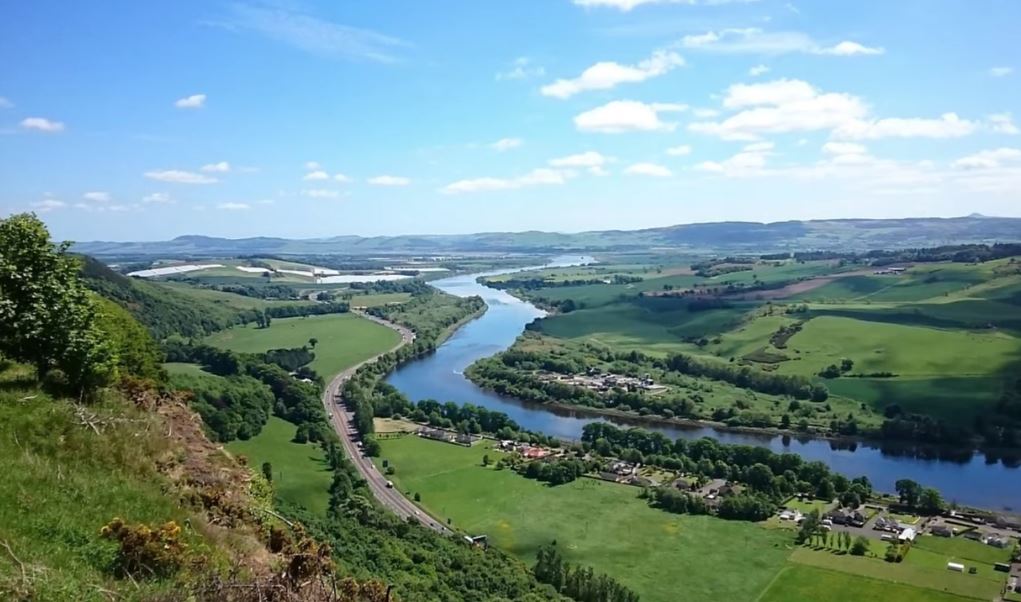 The 20 Top Things To Do In Perth Scotland – What Are The Top Attractions in Perth?
It may not be as famous as the name's sake in Down Under, Australia, but there are some great and exciting things to do in Perth Scotland. If you're ready to explore this picturesque town in Scotland, you will realize the destination is filled with hidden gems waiting for you to discover.
From exploring the majestic Scone Palace to strolling through the tranquil Branklyn Garden, there's something for everyone in Perth.
History buffs can't miss a visit to The Black Watch Castle & Museum, while art lovers will be delighted by the treasures housed in the Perth Museum and Art Gallery.
For those who crave adventure, take a thrilling boat tour on the River Tay or bike through Inch View Riverside Park.
And don't forget to end your day with a taste of Scotland's finest whisky at The Famous Grouse Experience.
So let's get started; here are 20 must-see spots that'll make your trip unforgettable!
Key Takeaways
Experience the untamed beauty of Perthshire Wildlife, spot red squirrels, and listen to various bird species in their natural habitat.
Visit Loch Leven for serene landscapes and breathtaking views, and explore historic sites such as Lochleven Castle.
Explore the vibrant arts scene in Perth, with iconic venues like Perth Theatre and the Fergusson Gallery showcasing captivating works of art.
Enjoy recreation and relaxation in Perth's green spaces, such as North Inch Park, Perth Leisure Pool, and Inch View Riverside Park.
1. Exploring Scone Palace
You can't visit Perth, Scotland without exploring the historic Scone Palace, a must-see attraction teeming with royal history. This enchanting palace is more than just a place to explore; it's where Scotland's kings were crowned and Mary Queen of Scots reigned.
As you stroll through its lavish rooms adorned with priceless antiques, you'll feel as if you've stepped back in time.
When you venture outside, the sprawling lawns and stunning gardens invite quiet contemplation or an impromptu picnic. The lush greenery offers picturesque views that are perfect for capturing memorable photos.
Exploring Scone Palace is undoubtedly one of the top attractions in Perth that should be on every visitor's list. Don't leave Perth, Scotland without soaking up this slice of royal history!
2. Visiting The Black Watch Castle& Museum
Immerse yourself in the rich history of The Black Watch Castle and Museum, a captivating attraction that's sure to pique your interest. Located in the heart of Perth, this castle is more than just an architectural marvel; it's a time capsule taking you back to Scotland's military past.
The Black Watch Castle and Museum offers an extensive collection of war artifacts, regimental memorabilia, and interactive displays. Here, you can explore centuries-old stories of bravery, dedication, and sacrifice. Don't miss out on seeing its impressive display of uniforms – each one telling a unique story.
When you visit Perth, make sure The Black Watch Castle is on your list of things to do. This attraction provides a fascinating insight into Scotland's history that will leave you with lasting memories.
3. Strolling Through Branklyn Garden
Branklyn Garden's vibrant bloom is an absolute must-see, bursting with a kaleidoscope of colours that'll captivate your senses. This Scottish gem in Perth offers not just a visual treat, but also a sense of tranquility amidst its flora and fauna.
At Branklyn Garden, you can expect:
An array of exotic plants from all over the world, meticulously cared for to enhance their beauty.
The chance to walk through serene paths lined with Rhododendrons and rare Himalayan blue poppies.
Stunning views over Perth at every turn, offering great photo opportunities.
A quaint tea room where you can relax after your stroll.
Visiting Branklyn Garden is one of the top things to do in Perthshire. With such stunning displays and peaceful ambiance, it's no wonder why it's so beloved!
4. Boat Tour on the River Tay
After exploring the enchanting Branklyn Garden, there's nothing quite like a serene boat tour on the River Tay to cap off your day. This is an exceptional way to experience Perth and Kinross, allowing you to appreciate its beauty from a new perspective.
The boat tour on the River Tay will take you through the heart of the city of Perth, nestled securely within Scotland's lap. As you glide along, marvel at the striking contrast between urban architecture and lush greenery lining the banks of the river. Feel free to let your gaze wander toward quaint riverside houses dotting your route; their timeless charm is sure to leave you captivated.
This journey offers an intimate peek into this region's unique blend of modernity and tradition and is undoubtedly an unmissable part of any visit to Perth.
5. Enjoying Perth Museum and Art Gallery
Venturing into the Perth Museum and Art Gallery, you'll find yourself surrounded by a world of creativity and history. Intricate artworks are juxtaposed with fascinating historical artifacts. Nestled in Perth's city centre, this attraction is one of the must-visit sites in Perth and Kinross.
As you wander through the various exhibits, you'll witness ancient relics from Scotland's past that tell tales of its heritage. Each artifact has a story to tell, offering captivating insights into the region's rich cultural tapestry.
In contrast, the art gallery showcases an eclectic mix of local and international art pieces that speaks volumes about prevailing artistic trends.
In short, exploring this museum and art gallery within Perth's city centre allows for an enriching journey through time. Indeed, when it comes to attractions in Perth Scotland – Perth is one!
6. Discovering the Ancient St John's Kirk
After soaking up the diverse exhibits at Perth Museum and Art Gallery, it's time to delve deeper into the ancient history of Perth Scotland by discovering St John's Kirk.
This hallowed site holds the honour of being the oldest building in Perth, steeped in centuries of lore and legend. As you step inside this majestic sanctuary, you're instantly transported back in time. The stone walls whisper tales from ages past; each intricate carving is a testament to meticulous craftsmanship that has weathered time itself.
St John's Kirk is not just an ancient edifice, but a living narrative of Perth's rich historical tapestry. Discovering this timeless monument gives you an intimate glimpse into the city's enduring heritage – an experience that should unquestionably be on your 'to-do' list while visiting Perth Scotland.
7. Hiking Kinnoull Hill
Shifting gears from historic explorations, you'll find that a hike up Kinnoull Hill offers a refreshing blend of adventure and stunning natural beauty. Step into the heart of Perth Scotland's nature at the Kinnoull Hill Woodland Park, where hiking Kinnoull Hill becomes an immersive experience.
Start your journey amidst towering trees, their leaves rustling softly in the wind as you tread on a carpet of fallen foliage.
As you ascend, take note of the city's panoramic views unfolding below. From this vantage point, Perth Scotland is a picture-perfect postcard spread out beneath your feet.
Finally, reach the summit and breathe in deeply – filling your lungs with fresh air while feasting your eyes on expansive vistas stretching as far as the eye can see.
Remember to pack your essentials and follow trail markers for a safe, memorable adventure!
8. Tasting Local Delights at Perth Farmers' Market
Once your hiking boots are off, you'll absolutely want to indulge in the mouthwatering bounty at Perth Farmers' Market. Held every month in the centre of Perth, this bustling market is a must-visit in Perth for food lovers.
Surrounded by city life, it's an oasis of fresh produce and artisanal delights.
As you meander through the stalls, you'll be captivated by the aroma of freshly baked bread and pastries wafting through the air. Taste local cheeses that have been crafted from cows grazing on lush Perthshire fields or sample succulent meats from nearby farms.
Whether it's honey harvested locally or seasonal fruits handpicked at dawn, tasting local delights at Perth Farmers' Market allows you to savour authentic flavours while supporting local producers. It's a true gastronomic adventure!
9. Walking the Historic Perth Bridge
Don't miss the chance to stroll across the historic Perth Bridge, a fascinating piece of architecture that stretches over the beautiful River Tay. This bridge, both a symbol and a testament to Perth's long-standing history, offers an unparalleled view of the city and surrounding landscapes.
Here are three reasons why walking across this bridge should be on your list:
Stunning Views: From atop the Historic Perth Bridge, you can see panoramic views of Perth Scotland – its iconic buildings, charming cityscape, and serene River Tay.
Historical Significance: Walking on this 18th-century structure is like stepping back in time. The bridge stands as a symbol of Perth's rich heritage.
Proximity to Other Attractions: Once you've crossed the bridge, you're within walking distance of many other attractions in town.
So take some time out for this leisurely walk—you won't regret it!
10. Discovering Wildlife at Perthshire Wildlife
If you're a nature enthusiast, your heart will flutter with excitement as you explore the diverse species at Perthshire Wildlife. This woodland park nestled in the heart of Perth and the surrounding area is a haven for discovering wildlife straight out of a storybook.
As one of the most visited attractions in Scotland, it offers an immersive experience into nature's playground.
Take delight in spotting red squirrels darting amidst towering trees and listen to the melodic chirping of various bird species. Inhale deeply as you traverse trails lined with blooming wildflowers, their sweet scent permeating the air. Be awed by majestic stags standing tall against striking Scottish landscapes.
Perthshire Wildlife isn't just about observing – it's about immersing yourself completely in untamed beauty, feeling your soul stir amidst its tranquil splendor.
11. Venturing to Loch Leven
Venturing to Loch Leven, you'll find yourself surrounded by a serene landscape that's truly second to none. This vast loch near Kinross offers breathtaking views and peaceful tranquility. It's not just about the natural beauty; there's history here too.
The centerpiece is undoubtedly Lochleven Castle, a semi-ruined fortress with a captivating past. You can catch a boat from the centre of Kinross straight to the castle island, stepping back in time as you walk through its historical halls. Imagine yourself as Mary Queen of Scots, who was once imprisoned within these walls!
Venturing to Loch Leven allows for unforgettable experiences – whether it's birdwatching at dawn or exploring ancient ruins at dusk. It's one adventure in Perth, Scotland you won't want to miss!
12. Shopping at Saint Catherine's Retail Park
For a retail therapy experience that's second to none, you'll love Saint Catherine's Retail Park. This prominent shopping centre is a must-visit while enjoying a city break in Perth, Scotland, the vibrant Scottish city.
The park offers an array of high-street brands and independent stores, ensuring you find something unique or a staple for your closet.
Shopping at Saint Catherine's Retail Park isn't just about fashion though; it also boasts home decor outlets, sporting goods stores, and electronic shops.
If all that browsing works up an appetite, don't worry! There are several eateries on-site serving everything from hearty meals to light snacks.
It's easily accessible with ample parking spaces and public transport links too. So what are you waiting for? Indulge in some serious retail therapy at this shopper's paradise in Perth, Scotland!
13. Watching a Show at Perth Theatre
After enjoying a successful shopping spree, you'll absolutely adore the next stop on your itinerary – catching a mesmerizing performance at the iconic Perth Theatre. This is undeniably one of the top things to do in Perth Scotland.
As one of Scotland's oldest and most respected venues, this theatre has been captivating audiences since 1890 with its diverse range of performances.
Step into the grand auditorium, allow yourself to be swept up by the drama unfolding on stage; whether it's a classic play, contemporary dance show, or an enthralling musical.
The vibrant arts scene here is a testament to why this fair city is considered a cultural hub. So immerse yourself in the magic of live theatre and make that visit to Perth Theatre an unforgettable part of your journey through Perth Scotland.
14. Relaxing at North Inch Park
After enjoying a captivating performance at Perth Theatre, you might yearn for some quiet relaxation. A perfect next stop on your list of top things to do in Perth Scotland is the charming North Inch Park.
This expansive green space nestled within the city offers an ideal spot for you to unwind and soak up the serenity. Stroll around its manicured lawns, relish picturesque views of the River Tay or simply sit under a leafy canopy and enjoy a tranquil moment.
North Inch Park isn't just about quiet contemplation though, with golfing facilities available if you fancy some light activity. Whether it's peace or playtime you seek, this park is sure to deliver an enjoyable slice of what Perth has to offer.
15. Visiting the Stunning Elcho Castle
You'll be absolutely captivated by the stunning Elcho Castle, a remarkably preserved 16th-century fortress that's just brimming with history. As one of the top things to do in Perth, Scotland, this historical gem is nestled on the banks of the River Tay and offers panoramic views that take your breath away.
Visiting the stunning Elcho Castle allows you to roam around its well-preserved rooms where you can almost hear whispers from a bygone era echoing through its deserted halls. The castle's exterior showcases an impressive display of defensive architecture, making it one of the best places in Perth for history buffs.
So, don't miss out on this unique opportunity to delve deep into Scotland's past and walk in the footsteps of ancient nobility.
16. Exploring the Fergusson Gallery
Imagine immersing yourself in a world of vibrant art and creative genius at the Fergusson Gallery. Every corner teems with inspiring pieces that stir your soul. This art gallery is nestled in one of Scotland's seven cities, Perth, known for its rich cultural heritage.
The Fergusson Gallery showcases an outstanding collection of works by famous Scottish artist John Duncan Fergusson.
As you wander through this fascinating place to visit, you'll be captivated by the myriad of paintings, sculptures, and artifacts on display. Just a short walk from Perth Museum, the gallery stands as a beacon of artistic expression and innovation.
From masterful brush strokes to intricate carvings, each exhibit tells a unique story – all inviting you to delve deeper into Scotland's illustrious artistic legacy.
17. Visiting the Perth Leisure Pool
Don't miss out on a refreshing escape at the Perth Leisure Pool, where both relaxation and excitement await. This popular spot is an ideal way to spend a day off when you're looking for things to do in Perth Scotland.
Dive into the wave pool, glide down the flume slides, or unwind in the bubbling spa pools.
The visitor centre provides ample information about different activities and amenities within the complex. Whether you're a fitness enthusiast seeking a high-energy workout in the full-size swimming lane or simply hoping to splash around with your kids, there's something here for everyone.
When it comes to accommodation, you'll find numerous options nearby. From luxurious hotels to cozy B&Bs, selecting the perfect place won't be difficult after an invigorating day at Perth Leisure Pool.
18. Biking the Inch View Riverside Park
After an exhilarating day at the pool, there's nothing quite like hopping on a bike and exploring the picturesque landscapes of Inch View Riverside Park. Nestled in Perth, the capital of Scotland, this park offers stunning views along the River Tay.
As you cycle through its well-maintained trails, you'll be captivated by flourishing greenery, vibrant wildflowers, and a diverse range of bird life.
The highlight for many is undoubtedly the River Tay Public Art Trail. This unique feature showcases local talent with captivating installations dotted along your biking route. Each piece tells a story, weaving together history and culture in an engaging way.
So why wait? Grab your helmet and start pedaling through Inch View Riverside Park – it's one of Perth's top activities you don't want to miss!
19. Enjoying the Scenery at Rodney Gardens
You'll find your heart captured by the serene beauty of Rodney Gardens. Just a short walk from Perth Concert Hall, these gardens are an oasis in the city centre. As you meander through the flower-strewn paths and tranquil ponds, you'll easily forget about the bustling world outside.
Here are four key highlights to enjoy:
The stunning view from the hill overlooking the city; it's a sight that will leave you breathless.
The tranquility allows you to wind down and truly enjoy the scenery.
The beautiful array of plant life provides vibrant colours throughout each season.
The charming gazebo – is an ideal spot for contemplation or simply enjoying a good book.
Rodney Gardens is undeniably one of Perth Scotland's gems worth exploring.
20. Tasting Whisky at The Famous Grouse Experience
Next on your list should be a visit to The Famous Grouse Experience, where you can immerse yourself in the rich culture and tradition of whisky making. This is undoubtedly one of the top things to do in Perth, Scotland for those who appreciate fine spirits.
Tasting whisky at The Famous Grouse Experience is more than just a sip; it's a voyage through Scotland's heritage. As you savour each dram, let the smooth flavours whisk you away into Scotland's past, highlighting its time-honoured craftsmanship. You'll discover how malted barley turns into liquid gold and why this drink has become so iconic.
If you're looking for things that encapsulate authentic Scottish culture during your visit to Perth, tasting whisky here would surely fit the bill perfectly.
Frequently Asked Questions
What are the best accommodations near the main attractions in Perth, Scotland?
For top-notch accommodations near Perth's main attractions, consider the Sunbank House Hotel. It is known for its elegant rooms and stunning views.
Another great option is Salutation Hotel, which offers a rich historical ambiance.
The Station Hotel is also fantastic and boasts an impressive Scottish breakfast.
You'll find these places within walking distance of the city centre, making them perfect bases to explore all that Perth has to offer.
These options provide comfort and convenience for your Scottish adventure.
Are there any special events or festivals that usually take place in Perth?
Absolutely, Perth hosts several special events and festivals throughout the year.
You can't miss the annual Perth Festival of the Arts, a diverse celebration of music, theatre, and art.
The Winter Festival is another highlight with its stunning light displays.
Foodies will love the Perthshire on a Plate festival showcasing local food and drink.
Also, don't forget to check out the Southern Fried Festival for some fantastic American roots music!
What are the transportation options to get around Perth?
In Perth, you've got plenty of options to get around. You can take buses run by Stagecoach and Megabus for local travel or long distances.
Taxis are readily available too.
If you prefer biking, bike rentals are offered at various locations.
For more freedom, consider renting a car from companies like Hertz or Enterprise.
Lastly, Perth Railway Station connects to major cities across Scotland if you're interested in further exploration.
Can you recommend any traditional Scottish restaurants or pubs in Perth?
Absolutely! You must try The Bothy, known for its traditional Scottish cuisine and cosy atmosphere.
Also, Deans Restaurant offers a modern twist on classic dishes.
For an authentic pub experience, go to The Green Room or Greyfriars Bar. They serve great local brews and often have live music.
If you're looking for a more upscale dining experience, North Port Restaurant is your spot – it's one of the finest in Perth with a distinct Scottish flair.
What are some recommended day trips from Perth?
You'll be spoilt for choice when it comes to day trips from Perth.
Visit the historic city of Stirling, known for its stunning castle and old town.
Explore Dundee's vibrant arts scene or lose yourself in Edinburgh's rich history.
If nature's your thing, Loch Lomond & The Trossachs National Park is a must-visit with its breathtaking landscapes.
Closer to Perth, Scone Palace offers fascinating history and beautiful gardens.
Get ready for some amazing adventures!
Conclusion – Things to Do in Perth Scotland
So, you've explored the grandeur of Scone Palace, delved into history at The Black Watch Castle & Museum, and strolled through the captivating Branklyn Garden.
You've sailed along the River Tay and admired art at Perth's museum.
You took a dip in Perth Leisure Pool and biked around Inch View Riverside Park.
Rodney Gardens' beauty left you breathless, and whisky tasting at The Famous Grouse Experience topped it all off.
Truly, Perth is Scotland's hidden gem waiting to be discovered!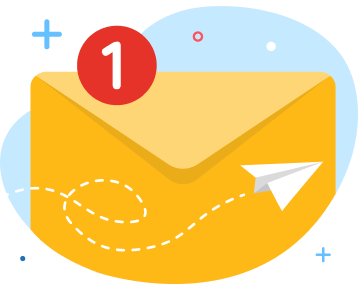 news via inbox
Nulla turp dis cursus. Integer liberos  euismod pretium faucibua