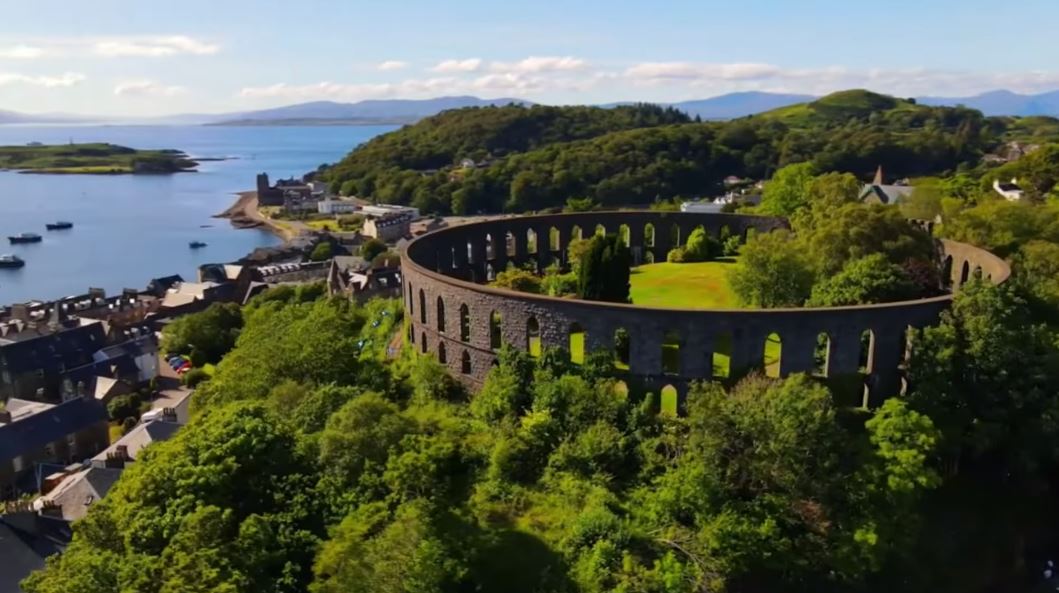 Top Things To Do In Oban Scotland – The Best 20+ Attractions and Exciting Activities
It may not be the first destination that comes to mind when thinking about visiting Scotland but the coastal town of Oban has a lot to offer! To give you an unforgettable adventure, we've compiled the top things to do in Oban Scotland to make your planning easier and straightforward.
This we hope, will help you know what to do and where to go! Get ready for an unforgettable adventure as we take you through the best and top things to do in this beautiful coastal town.
From exploring historic landmarks like McCaig's Tower and Dunstaffnage Castle to indulging in a wee dram at Oban Distillery, there's something here for everyone.
Dive into the depths of marine life at the Scottish Sealife Sanctuary or hike up Pulpit Hill for breathtaking views. So pack your bags and let's dive into all that Oban has to offer!
Key Takeaways
Oban offers a range of historical and architectural attractions, including the impressive McCaig's Tower and Dunstaffnage Castle, which provide panoramic views and rich history.
Whisky enthusiasts can indulge in the rich history and whisky production at Oban Distillery.
Nature lovers can enjoy up-close sea life encounters and conservation efforts at the Scottish Sealife Sanctuary, as well as thrilling sailing adventures and wildlife sightings while sailing to the Isle of Mull.
Oban also offers a vibrant art scene with local art galleries, as well as a collection of historical artifacts and interactive exhibits at the Oban War & Peace Museum. Additionally, visitors can enjoy renowned fresh seafood and sustainable fishing practices, vibrant local markets, and waterfront restaurants with rooftop dining and seafood specialties.
The Top Things To Do In Oban Scotland
1. Discovering McCaig's Tower
You can't visit Oban without discovering McCaig's Tower. This architectural marvel is a must-see attraction that will leave you in awe of its design and historical significance.
Built by John Stuart McCaig in the late 19th century, this tower was intended to be a lasting monument for his family. The construction process took five years to complete and involved over 300 workers.
As you ascend the tower, you'll be rewarded with breathtaking panoramic views of Oban Bay and the surrounding islands. It's truly a sight to behold!
In addition to its architectural beauty, McCaig's Tower also plays host to various cultural events throughout the year, making it a vibrant hub for locals and tourists alike.
2. Visiting Dunstaffnage Castle
When visiting Dunstaffnage Castle in Oban, Scotland, don't miss out on exploring its rich historical significance. This stunning castle is not only a marvel of architecture but also holds a fascinating history that will transport you back in time.
Here are four reasons why Dunstaffnage Castle should be at the top of your list:
Architecture: Marvel at the impressive stone walls and towers that have stood strong for centuries, showcasing the skill and craftsmanship of the past.
History: Learn about the castle's role as a royal stronghold and its connections to Scottish royalty throughout the ages.
Restoration: Witness the incredible efforts made to restore this historic landmark to its former glory, preserving its beauty for future generations.
Surrounding Landscape and Local Legends: Take in breathtaking views of the surrounding landscape while hearing captivating local legends that surround this ancient fortress.
Visiting Dunstaffnage Castle will surely leave you with a deeper appreciation for Scotland's rich heritage and an unforgettable experience.
3. Exploring Oban Distillery
Located in the charming town of Oban, don't miss out on exploring the rich history and craftsmanship at Oban Distillery. As you step inside this iconic distillery, be prepared to embark on a whisky journey like no other.
Begin by indulging your senses with the tantalizing tasting notes of their renowned single malt whiskies. From the first sip, you'll be transported to a world of complex flavors and delicate aromas that are sure to leave a lasting impression.
While savoring these exquisite whiskies, take a moment to appreciate the whisky production process that has been perfected over centuries. Witness firsthand the meticulous attention to detail as skilled craftsmen transform barley into liquid gold through fermentation, distillation, and maturation.
For those eager to delve deeper into its historical significance, distillery tours are available. Immerse yourself in tales of tradition and heritage as knowledgeable guides walk you through each step of whisky-making.
To enhance your experience even further, consider pairing your chosen whisky with delectable treats. Oban Distillery offers suggestions for whisky pairing that will elevate your taste buds to new heights.
Oban Distillery is an absolute must-visit for any whisky enthusiast or history buff seeking an authentic Scottish experience.
4. Touring the Scottish Sealife Sanctuary
Immerse yourself in the wonders of marine life by touring the Scottish Sealife Sanctuary. This incredible sanctuary offers a unique opportunity to have up-close sealife encounters while supporting important conservation efforts.
As you explore the sanctuary, you will learn about their educational programs and witness their dedicated work in marine wildlife rehabilitation.
During your visit, you can experience thrilling interactions with a variety of fascinating sea creatures. From playful seals to graceful otters, every encounter is a chance to deepen your understanding and appreciation for these remarkable animals. The knowledgeable staff will guide you through informative tours, sharing interesting facts about the diverse marine wildlife that calls this sanctuary home.
By participating in sealife sanctuary tours, not only will you have an unforgettable experience but also contribute to the ongoing conservation efforts. Your visit helps fund vital research and rescue initiatives, ensuring a brighter future for our precious marine ecosystems.
Don't miss this opportunity to be inspired and educated at the Scottish Sealife Sanctuary!
5. Hiking up Pulpit Hill
To fully appreciate the breathtaking views, start your hike up Pulpit Hill. This is one of the most popular hiking routes in Oban, Scotland, and for good reason. As you ascend, you'll be treated to stunning scenic views of the surrounding countryside and nearby islands.
The nature trails are well-maintained and offer a variety of outdoor activities for all fitness levels. Whether you're a seasoned hiker or just starting out, there's something here for everyone. mountain climbing enthusiasts will also find plenty of challenging paths to conquer.
Along the way, keep an eye out for local wildlife such as deer and birds that call this area home. So put on your hiking boots and get ready to immerse yourself in the beauty of Pulpit Hill!
6. Sampling Local Seafood
After working up an appetite hiking up Pulpit Hill, it's time to indulge in one of Oban's greatest treasures: its seafood. With its prime coastal location, Oban is renowned for its fresh and delicious seafood offerings. From succulent lobster and juicy scallops to plump mussels and tender crab, the local delicacies are simply irresistible.
Oban takes pride in its sustainable fishing practices, ensuring that you can enjoy your meal with a clear conscience. The town even hosts seafood festivals throughout the year, celebrating the abundance of the sea and showcasing the best cooking techniques from talented chefs.
If you're feeling adventurous, why not try your hand at some seafood recipes? Whether it's pan-seared salmon or a traditional Cullen skink soup made with smoked haddock, there are endless possibilities to explore.
So get ready to savor the flavors of Oban's bountiful ocean harvest. You won't be disappointed!
7. Experiencing Oban War & Peace Museum
When you visit Oban, don't miss out on experiencing the fascinating Oban War & Peace Museum. This hidden gem is a must-visit for history enthusiasts and anyone curious about local military history.
Step inside and immerse yourself in a world of historical artifacts and war memorabilia that tell captivating stories of bravery and sacrifice. The museum boasts interactive exhibits that make learning about our past an engaging experience for all ages. From trying on replica uniforms to exploring the trenches through virtual reality, there's something here for everyone.
Additionally, the museum offers educational programs that provide deeper insights into specific periods or events in history. Whether you're a history buff or just looking to broaden your knowledge, the Oban War & Peace Museum is sure to leave you inspired and informed.
8. Walking the Oban to Fort William Trail
Don't miss the opportunity to walk the stunning Oban to Fort William Trail and immerse yourself in the breathtaking Scottish scenery.
This trail offers some of the most scenic views you will ever come across. As you venture through this picturesque route, prepare to be amazed by the panoramic vistas of rolling hills, shimmering lochs, and majestic mountains.
Keep an eye out for wildlife encounters along the way, as you might catch a glimpse of red deer or even spot golden eagles soaring high above. The trail also takes you past several historical landmarks, allowing you to delve into Scotland's rich heritage.
Don't forget your camera because there are countless opportunities for outdoor photography that will leave you with memorable snapshots of nature hikes amidst this awe-inspiring landscape.
9. Enjoying Oban's Local Art Galleries
Take some time to explore Oban's local art galleries and experience the vibrant artistic scene in this charming Scottish town.
Oban's art scene is filled with talented local artists who showcase their work in various art exhibitions throughout the year. These galleries offer a diverse range of artwork, from traditional paintings to contemporary sculptures and everything in between.
You can immerse yourself in the creative atmosphere by attending art workshops where you can learn new techniques or even try your hand at creating your own masterpiece.
The art galleries themselves are often housed in historic buildings, adding to their charm and character.
So whether you're an avid art enthusiast or just looking for something different to do, make sure to visit Oban's art galleries and discover the incredible talent that this town has to offer.
10. Sailing to the Isle of Mull
Sailing to the Isle of Mull is a fantastic way to explore the stunning scenery and wildlife of the Scottish coast. Embark on a thrilling sailing adventure as you set off from Oban, feeling the wind in your hair and the excitement building up within you.
As you sail towards the Isle of Mull, be prepared for incredible wildlife encounters along the way. Keep your eyes peeled for dolphins dancing in the waves and seals basking lazily on rocky outcrops. The scenic landscapes surrounding you will leave you breathless, with rugged mountains meeting serene lochs at every turn.
Once on the Isle of Mull, indulge in some local cuisine at one of its charming eateries, where fresh seafood is always on offer. This sailing expedition promises an unforgettable experience for nature lovers and adventure seekers alike.
11. Venturing into Oban's Sea Caves
Exploring Oban's sea caves is an exhilarating adventure for those seeking to delve into the hidden wonders of the Scottish coast. Sea cave tours in Oban offer a unique opportunity to uncover the town's hidden gem.
As you venture into these coastal caves, you'll be amazed by the stunning rock formations and the interplay of light and shadow. The caving adventures allow you to witness nature's artwork up close, with intricate patterns etched into the walls over centuries.
Discovering hidden treasures within these caves is like stepping into a different world, where ancient legends come alive. The echoing sound of waves crashing against the rocks adds to the mystique of this experience.
Whether you're a thrill-seeker or just someone who appreciates natural beauty, exploring Oban's sea caves will leave you in awe of Scotland's breathtaking coastline.
12. Birdwatching at Scottish Birdwatching Centre
If you're interested in birdwatching, head to the Scottish Birdwatching Centre to observe a wide variety of avian species in their natural habitat. Oban is home to an abundance of bird species, making it a haven for bird enthusiasts. Whether you're a beginner or an experienced birder, there are plenty of opportunities for you to indulge in this fascinating activity.
Before embarking on your birdwatching adventure, make sure you have the right equipment. Binoculars are essential for getting a closer look at the birds without disturbing them. You might also want to bring along a field guide to help identify different species.
When it comes to finding the best birdwatching spots in Oban, keep an eye out for areas near water bodies such as Loch Creran and Loch Etive. These locations attract a diverse range of birds throughout the year.
To enhance your experience further, consider attending one of the many birdwatching events organized by the Scottish Birdwatching Centre. These events provide expert guidance and allow you to meet like-minded individuals who share your passion.
So grab your binoculars, pack your field guide, and get ready for an unforgettable birdwatching experience in Oban!
13. Shopping at Oban's Local Markets
Don't miss out on the opportunity to browse and shop at Oban's local markets. These vibrant hubs offer a treasure trove of local crafts, traditional goods, unique souvenirs, fresh produce, and artisanal products.
Here are five must-visit markets that will surely captivate your senses:
The Oban Farmers Market: Experience the flavors of Scotland with a wide range of locally sourced fruits, vegetables, cheeses, meats, and baked goods.
Caledonian Craft Market: Discover beautifully handcrafted items made by talented artisans showcasing their skills in pottery, jewelry making, textiles, and more.
Oban Artisan Market: Immerse yourself in creativity as you explore stalls filled with handmade soaps, candles, artwork, and other artisanal delights.
Gallant & Co. Traders' Market: Step back in time at this market offering antiques, vintage collectibles, and quirky curiosities.
The Greenock Road Car Boot Sale: Uncover hidden treasures as you browse through an array of second-hand items ranging from clothing to furniture.
Whether you're looking for a special keepsake or simply want to soak up the bustling atmosphere of these markets, Oban's local markets have something for everyone.
14. Dining at Waterfront Restaurants
When you're in Oban, make sure to indulge in a delicious meal at one of the waterfront restaurants. With their rooftop dining options and stunning waterfront views, these establishments offer an unforgettable dining experience.
Oban is renowned for its seafood specialties, and these restaurants showcase the best of what the region has to offer. From succulent lobster and fresh oysters to mouthwatering scallops and perfectly grilled salmon, you can savor the flavors of the sea while enjoying panoramic views of the water. The fine dining options available ensure that every dish is prepared with utmost care and attention to detail.
Dining at one of these waterfront restaurants is not just about satisfying your taste buds; it's about immersing yourself in a local culinary experience that combines exceptional food with breathtaking surroundings.
15. Attending the Oban Games
Attending the Oban Games is a thrilling experience that showcases traditional Scottish sports and cultural performances. The Oban Games have a long history, dating back to 1871, making them one of the oldest Highland Games in Scotland.
The competitions include events like caber tossing, hammer throwing, and tug-of-war, where athletes from around the world compete for glory. These games not only celebrate Scottish traditions but also have a significant cultural impact on the local community. They bring people together to honor their heritage and promote friendship among different cultures.
Looking towards the future, organizers of the Oban Games have plans to expand and enhance the event by incorporating more diverse activities and entertainment options to attract an even larger audience.
16. Strolling Through Glencruitten Golf Club
While strolling through Glencruitten Golf Club, you'll be captivated by the breathtaking scenery and exhilarating challenges that await. This picturesque course is meticulously maintained, ensuring a top-notch golfing experience for players of all skill levels.
As you navigate the lush fairways and undulating greens, it's important to observe proper golfing etiquette, respecting your fellow players and the course itself. The club provides rental equipment for those who may not have their own clubs, so you can fully immerse yourself in the game without any hassle.
Additionally, if you're looking to improve your skills or simply enjoy some friendly competition, keep an eye out for upcoming golf tournaments held at Glencruitten Golf Club. Whether you're a seasoned golfer or new to the sport, this scenic course offers an unforgettable golfing adventure in Oban.
17. Witnessing Highland Wildlife at Ardchattan Priory Garden
If you're lucky, you may spot some Highland wildlife while exploring Ardchattan Priory Garden. This stunning garden is not only a feast for the eyes but also a haven for various species of animals and birds. As you wander through the well-maintained paths, keep your camera ready to capture breathtaking moments of Highland wildlife in their natural habitat.
Here are some birdwatching tips to enhance your experience: – Be patient and observe quietly – Bring binoculars for a closer look – Listen for distinct bird calls – Look for movement in trees and bushes – Visit during early morning or late afternoon when birds are most active
The Ardchattan Priory Garden also plays an important role in wildlife conservation efforts. The dedicated staff work tirelessly to maintain the garden's ecosystem, providing a safe haven for these beautiful creatures.
As you explore this enchanting setting, be sure to take note of the nature-inspired art scattered throughout the garden. These artistic creations beautifully depict the harmony between humans and nature, adding another layer of beauty to your visit.
18. Embarking on a Sea Kayaking Adventure
Embarking on a sea kayaking adventure is an exhilarating way to explore the stunning coastal waters of Ardchattan Priory Garden. The safety of sea kayaking should always be a top priority, so make sure to wear a life jacket and familiarize yourself with basic paddling techniques.
As for the best sea kayaking spots in Oban, you'll find plenty of hidden coves, secluded beaches, and breathtaking cliffs that will leave you in awe. If you're new to sea kayaking, don't worry! There are many beginner-friendly tours and guides available who can teach you the ropes and provide all the necessary equipment.
From sturdy kayaks to waterproof gear, they've got you covered. So grab your paddle, soak up the scenic beauty around Ardchattan Priory Garden, and get ready for an unforgettable sea kayaking experience!
19. Exploring the Cruachan Power Station
The Cruachan Power Station is a fascinating place to explore. Located near Oban, it is often considered as the town's hidden gem. Embark on the Cruachan Underground Tour and immerse yourself in a hydroelectric adventure like no other.
Discover the wonders of power generation as you delve deep into the heart of this remarkable facility. As you enter the power station, you'll be amazed by its sheer size and impressive engineering. The guided tour takes you through tunnels and caverns, giving you a glimpse into the inner workings of this incredible feat of human ingenuity.
Learn about how water from nearby Loch Awe is used to generate electricity through turbines and witness firsthand the immense power that can be harnessed from nature. It's an educational experience that will leave you with a newfound appreciation for renewable energy.
So, if you're looking for something unique to do in Oban, don't miss out on exploring the Cruachan Power Station. It's an adventure that will enlighten and inspire while showcasing Scotland's commitment to sustainable energy.
20. Visiting the Falls of Lora
When visiting the Falls of Lora, you'll witness a mesmerizing natural phenomenon caused by tidal currents. These powerful currents create a breathtaking display as they rush through the narrow channel between the islands of Kerrera and Lismore.
The sight of the water crashing against rocks and creating swirling whirlpools is truly awe-inspiring. As you stand on the shore, keep an eye out for wildlife spotting opportunities. Seals, otters, and a variety of seabirds are often seen in the area, making it a paradise for nature enthusiasts.
Don't forget to bring your camera along because there are plenty of photography opportunities here. Capture stunning images of the waterfall views and dramatic coastal walks that surround this beautiful location.
21. Catching a Show at Corran Halls
Now that you've experienced the natural beauty of the Falls of Lora, it's time to immerse yourself in the vibrant local entertainment scene in Oban.
One of the best places to catch a show is at Corran Halls, a renowned venue for theater performances and cultural events. The moment you step into this historic building, you'll feel the anticipation and excitement in the air.
The Corran Halls offers an intimate setting where you can get up close and personal with talented performers from all genres. Whether it's a captivating play, a mesmerizing musical performance, or a hilarious comedy show, there's always something happening at Corran Halls that will leave you wanting more.
So sit back, relax, and get ready for an unforgettable show experience in Oban.
To give you an idea of what to expect at Corran Halls:
Talented actors bringing riveting stories to life on stage.
Musicians creating magical melodies that will transport you to another world.
Comedians tickling your funny bone with their quick wit and hilarious jokes.
With such diverse entertainment options, Corran Halls truly has something for everyone!
22. Exploring the Arduaine Garden
After catching a show at Corran Halls, head out to explore the beautiful Arduaine Garden. This botanical wonderland is a floral paradise that will take your breath away.
As you wander through the garden, you'll be greeted by serene landscapes and nature's beauty at every turn. The Arduaine Garden is a tranquil escape from the hustle and bustle of everyday life, allowing you to immerse yourself in its peaceful surroundings.
Discover rare and exotic plants, vibrant colors, and fragrant blooms that will awaken your senses. Take a leisurely stroll along the winding paths, marveling at the intricate designs and meticulous care that goes into maintaining this enchanting oasis.
Whether you're a seasoned gardener or just appreciate the beauty of nature, the Arduaine Garden is a must-see destination in Oban, Scotland.
23. Uncovering History at Kilmartin Glen
To uncover the history at Kilmartin Glen, you'll be amazed by the ancient standing stones and burial mounds that tell stories of a rich and vibrant past. As you explore this remarkable archaeological site, you'll come across a treasure trove of artifacts and ruins that offer glimpses into Scotland's fascinating history.
The stone circles, in particular, are awe-inspiring. These ancient structures hold immense historical significance and leave visitors in awe of their grandeur and mystery. Walking among them, you can't help but feel a deep sense of connection to the past.
The Kilmartin Glen is home to a myriad of archaeological treasures waiting to be discovered. Here, history comes alive as you uncover remnants of long-lost civilizations. From ancient forts to burial cairns, every step reveals more about the people who once inhabited this mystical land.
As you journey through Kilmartin Glen, take your time to absorb the beauty and significance of these historical wonders. You'll leave with a newfound appreciation for Scotland's rich heritage and an unforgettable experience etched in your memory forever.
24. Visiting the Puffin Dive Centre
When visiting the Puffin Dive Centre, you can explore an underwater world teeming with vibrant marine life. Immerse yourself in the fascinating realm of puffin diving and discover a whole new perspective of Oban's coastal beauty.
Here are four reasons why a visit to the Puffin Dive Centre should be on your itinerary:
Unforgettable Underwater Exploration: Dive into crystal-clear waters and witness the wonders hidden beneath the surface. From colorful coral reefs to ancient shipwrecks, there is always something awe-inspiring to discover.
Thrilling Marine Life Encounters: Get up close and personal with an array of marine creatures, including playful seals, majestic dolphins, and elusive sharks. Prepare to be amazed by nature's aquatic symphony.
Professional Diving Lessons: Whether you're a seasoned diver or a complete beginner, the Puffin Dive Centre offers expert guidance for all skill levels. Learn essential techniques and safety protocols from certified instructors.
State-of-the-Art Diving Equipment: The dive centre provides top-quality gear that ensures comfort and safety during your underwater adventures. From wetsuits to regulators, everything you need is readily available.
Don't miss out on this thrilling opportunity to delve into Oban's underwater wonders at the Puffin Dive Centre!
25. Relaxing at Ganavan Sands
Kick back and unwind on the pristine shores of Ganavan Sands, where you can enjoy a peaceful day by the sea.
This beautiful beach in Oban, Scotland offers a variety of activities for everyone. Whether you're looking to soak up the sun, have a picnic with your loved ones, or simply take in the breathtaking sunset views, Ganavan Sands has it all.
As you stroll along the sandy shore, keep an eye out for wildlife like seals and dolphins that often make an appearance. The beach is also perfect for beachcombing, so don't forget to bring your bucket and search for seashells and other treasures.
With its tranquil atmosphere and stunning scenery, Ganavan Sands is a must-visit spot during your time in Oban.
Frequently Asked Questions
Is McCaig's Tower accessible for people with mobility issues?
Yes, McCaig's Tower is accessible for people with mobility issues. This iconic landmark in Oban offers wheelchair-friendly access, making it a must-visit attraction for those exploring the city with limited mobility.
Situated on a hilltop, the tower provides stunning panoramic views of the surrounding area. With its smooth pathways and ramps, visitors can easily navigate their way to enjoy this historic site and take in the breathtaking scenery.
Are pets allowed at the Scottish Sealife Sanctuary?
Yes, pets are allowed at the Scottish Sealife Sanctuary in Oban, Scotland.
This fantastic attraction not only offers a unique opportunity to see fascinating marine creatures up close, but also welcomes furry friends.
While enjoying the stunning coastal views and learning about the diverse marine life, you can bring your beloved pets along for the experience.
Don't miss out on this wonderful outing that combines animal encounters with scenic beauty.
What types of seafood dishes can be found in Oban?
Seafood delicacies abound in Oban, a haven for food lovers. Immerse yourself in the local fish markets and discover an array of fresh catches like succulent langoustines, plump scallops, and tender haddock.
Indulge your taste buds at the seafood restaurants where you can savor traditional Scottish recipes like Cullen skink and Argyll oysters.
For an unforgettable experience, try your hand at fishing and enjoy the thrill of catching your own dinner amidst breathtaking coastal scenery.
Are there any specific events or festivals held at Glencruitten Golf Club?
At Glencruitten Golf Club, you can expect a variety of exciting events throughout the year. They host thrilling golf tournaments that are sure to challenge your skills and provide an enjoyable experience.
If you're looking to improve your game, the club also offers top-notch golf lessons with experienced instructors.
After a round of golf, relax in the clubhouse facilities, which provide a comfortable and welcoming atmosphere.
Interested in becoming a member? Glencruitten offers various membership options to suit your needs.
Can visitors go inside the Cruachan Power Station and see how it operates?
Yes, visitors can go inside the Cruachan Power Station and witness firsthand how it operates. The Cruachan Power Station offers guided tours that take you deep into the heart of this impressive engineering marvel.
Explore the vast caverns and learn about the innovative technology behind generating hydroelectric power.
After your tour, make sure to check out other attractions in Oban, such as enjoying delicious seafood delicacies or visiting the Scottish Sealife Sanctuary.
Don't forget to keep an eye out for any upcoming events at Glencruitten Golf Club!
Conclusion – Things to Do in Oban Scotland
So there you have it, your ultimate guide to the top things to do in Oban, Scotland.
From exploring historic castles and distilleries to hiking up scenic hills and uncovering ancient history, this charming town has something for everyone.
Whether you're a nature lover or a history buff, Oban will captivate you with its stunning landscapes and rich heritage.
So pack your bags and get ready for an unforgettable adventure in the heart of Scotland's west coast.
Don't miss out on all the fun waiting for you in Oban!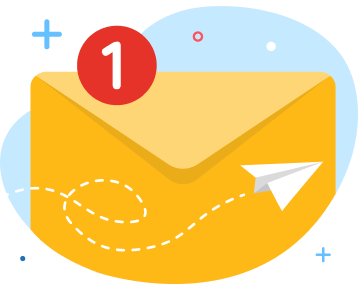 news via inbox
Nulla turp dis cursus. Integer liberos  euismod pretium faucibua