30 Things To Do In Washington State – Experience Unforgettable Places to Visit
Overview
Navigating the countless attractions of Washington State can seem overwhelming to many travellers. Known as the Evergreen State, it boasts a diverse landscape filled with natural and cultural wonders waiting to be explored.
This comprehensive guide simplifies your decision-making by presenting you with 30 curated experiences that encapsulate the very best of what this state offers. Let's embark on this captivating journey together!
Key Takeaways
Seattle's Smith Tower offers a unique experience of sipping drinks while enjoying panoramic views of the city skyline from its observation deck.
Walking under Deception Pass Bridge provides breathtaking views of the surrounding landscape and is a perfect spot for photography enthusiasts.
Hiking to Colchuck Lake offers outdoor enthusiasts a challenging yet rewarding trek with stunning panoramic vistas of the Cascade Mountains and central Washington.
The Seattle Underground Tour reveals the hidden history and development of Seattle, allowing visitors to explore underground passageways and basements in Pioneer Square.
Snoqualmie Falls is a must-visit natural wonder, offering picturesque views of cascading water surrounded by lush Pacific Northwest forest.
Olympic National Park provides endless opportunities for adventure, including hiking through ancient forests, exploring coastal tide pools, and wildlife spotting.
Cape Disappointment State Park offers scenic trails that lead through forests and provide stunning ocean views. Visitors can also discover historical sites related to Lewis & Clark's expedition in this park.
Diablo Lake is known for its stunning turquoise color during the summer months. Visitors can enjoy boating or kayaking on the lake as well as hiking along its surrounding trails for breathtaking vistas.
Backpacking along the Olympic Wilderness Coast allows nature lovers to immerse themselves in nearly one million acres of rugged coastline, pristine beaches, rain forests, and diverse wildlife within Olympic National Park.
We have divided these fun and enjoyable things to do in Washington state is into five different sections for easy reading. These are:
Seattle and the surrounding areas
Outdoor adventures and natural wonders
Unique experiences and cultural gems
Coastal Escapes and Islands
Festivals and Events
Seattle and Surrounding Areas
Have a drink on top of Seattle's oldest skyscraper.
1. Have a Drink on Top of Seattle's Oldest Skyscraper
Elevate your sightseeing experience literally by visiting Smith Tower, Seattle's oldest skyscraper. Built in 1914, this iconic 38-story building stands at a height of 484 ft and showcases the Pioneer Square neighbourhood's historic charm.
Make your way to the top for an unforgettable experience – sipping on a drink while you enjoy mesmerizing views of Seattle's skyline from its observation deck. Not only is it considered one of the city's best attractions offering unique activities, but it also remains budget-friendly with no cost to admire the captivating panorama surrounding this landmark structure.
Who says you can't mix history with happy hour?
2. Walk Under Deception Pass Bridge
Immerse yourself in the rich history of Washington State by taking a walk under Deception Pass Bridge. As a revered icon in Seattle and its surrounding areas, this impressive structure is not only a testament to architectural genius but also an elemental part of the region's history since 1935.
Taking your steps on the bridge's sidewalk becomes an exhilarating expedition, with breath-holding elevations peaking at 180 feet.
The view from atop offers you breathtaking glimpses of mysterious coves, rugged cliffs, and iconic sunsets synonymous with Deception Pass State Park– Washington state's most-visited park. Located near Puget Sound – popular for outdoor activities like hiking – it boasts phenomenal panoramas sure to satiate photography enthusiasts or anyone seeking Instagram-worthy captures! Don't forget to explore North Beach and West Beach for their superb perspective of this monumental attraction that links Fidalgo and Whidbey Islands.
Walking under Deception Pass Bridge is indeed one of the best things to do on your trip to Washington.
Begin an unforgettable outdoor adventure in the Evergreen State by taking a hike to Colchuck Lake. Here's why this journey should be on your Washington bucket list:
Set deep within the Alpine Lakes Wilderness, Colchuck Lake offers a challenging yet rewarding hike for outdoor enthusiasts.
Renowned as one of Washington State's stunning alpine gems, the trail begins at the often crowded Stuart Lake Trailhead and crosses several log bridges.
Following Mountaineer Creek, it is a continuous uphill trek through lush green forests that keeps hikers engaged with its diverse wildlife.
The hike gains an elevation of 2,280 feet, presenting breathtaking panoramic vistas of the Cascade Mountains and central Washington.
Covering approximately 12 miles, this route boasts one of the best views found in the Pacific Northwest.
Standing tall beneath two of Washington's highest peaks, Colchuck Lake is frequently acclaimed as Washington's most beautiful lake due to its turquoise waters nestled among picturesque surroundings.
Summertime provides the most favorable weather conditions to conquer this trail when access to the lake is assuredly open and easy.
Visitors looking for more than just a day trip can take advantage of camping opportunities around Colchuck Lake to extend their wilderness experience.
Post-hike, make time to explore nearby Leavenworth – adding more charm to your overall hiking experience in Washington State.
Discover the hidden history of Seattle with a visit to the iconic Seattle Underground Tour. This popular tourist attraction takes you on a fascinating journey through the underground passageways and basements of Pioneer Square, offering a unique glimpse into the city's past.
Led by knowledgeable guides, the 75-minute tour provides an immersive experience as you learn about Seattle's development and how it was built on top of an earlier version of the city. Explore original storefronts and gain insight into life in early Seattle while hearing quirky stories and lesser-known facts.
Suitable for all ages, this engaging activity is highly recommended for both tourists and locals looking to delve deeper into the rich history of Seattle.
Snoqualmie Falls, located east of Seattle on the Snoqualmie River, is a breathtaking natural wonder that should not be missed. Standing at an impressive 268 feet tall, this magnificent waterfall draws over 1.5 million visitors each year.
With its picturesque views and accessible trails, it's no wonder why Snoqualmie Falls is considered one of the best things to see in Washington State. Whether you choose to take a leisurely hike along the 1.6-mile trail or simply enjoy the view from one of the observation decks, you'll be treated to awe-inspiring vistas of cascading water surrounded by lush Pacific Northwest forest.
Don't forget to bring your camera as there are plenty of viewpoints to capture the beauty from every angle! So if you're looking for a memorable experience in Washington State, make sure to include Snoqualmie Falls on your itinerary.
Outdoor Adventures and Natural Wonders
Visit Olympic National Park, a vast wilderness of ancient forests, stunning coastline, and towering mountains that offer endless outdoor adventures including hiking, camping, wildlife spotting, and exploring its diverse ecosystems.
6. Visit Olympic National Park
Olympic National Park is a treasure trove of natural wonders and outdoor adventures that will leave visitors in awe. With its 611 miles of trails and 168 miles of road, this park offers endless opportunities for exploration.
Whether hiking to breathtaking viewpoints of the Olympic Mountains or immersing yourself in the lush Hoh Rain Forest, there's something for everyone here. And let's not forget about the stunning tidepools along the Pacific coast, where you can discover a hidden world teeming with marine life.
For those seeking water activities, cool mountain lakes provide the perfect setting for kayaking or fishing. Don't miss out on experiencing this majestic national park renowned for its rich biodiversity and abundant wildlife – it truly is a must-visit destination in Washington State.
7. Hike Around Cape Disappointment
Cape Disappointment State Park offers a range of outdoor activities, including the opportunity to hike around its scenic trails. Here are some highlights of hiking around Cape Disappointment:
Explore 8 miles of hiking trails that lead through forests and offer stunning views of the ocean.
Walk in the footsteps of Lewis & Clark as you discover historical sites related to their famous expedition.
Enjoy the natural beauty of the park, with its temperate rainforest and picturesque Washington beaches.
Take on one of the most popular hikes in the park, from the Lewis & Clark Interpretive Center to Cape Disappointment Lighthouse.
Immerse yourself in nature as you spot wildlife and immerse yourself in the peaceful surroundings.
Capture breathtaking photos along the way, with plenty of photo-worthy spots throughout your hike.
Experience a sense of adventure as you navigate challenging terrain and discover hidden gems along the trail.
Take advantage of camping opportunities available in the park, allowing you to extend your outdoor adventure.
8. Drive to Diablo Lake
Diablo Lake, situated about a 2-hour drive from Seattle along State Route 20, offers an unforgettable outdoor adventure and natural wonder. Known for its stunning turquoise color, especially during the summer months, this lake is considered one of Washington's best for a day trip.
While swimming may be too chilly, you can still enjoy a boat tour or go kayaking on Diablo Lake. Don't miss out on exploring the trails that surround the lake—they're perfect for hiking enthusiasts.
The Diablo Lake Trail, stretching over 7.5 miles around the northern shoreline of the lake, allows you to truly immerse yourself in the beauty of this area. And if you're up for breathtaking vistas, make sure to visit Thunder Knob nearby—its panoramic views of Diablo Lake are simply awe-inspiring.
9. Backpack the Olympic Wilderness Coast
Backpack the Olympic Wilderness Coast and immerse yourself in the beauty and serenity of nature.
Explore nearly one million acres of rugged Pacific coastline, pristine beaches, and lush rainforests within Olympic National Park.
Witness diverse wildlife, including Black Bears and Roosevelt Elk, as you venture through this breathtaking wilderness.
Marvel at giant trees in the rainforest and discover hidden tide pools along the Pacific coast.
Engage in outdoor activities such as hiking, exploring tide pools, and swimming in mountain lakes.
Discover stunning views of the ocean, cliffs, headlands, islands, and sea stacks while backpacking along this wilderness coast.
Challenge yourself with the rugged terrain of the North Coast Wilderness Trail for a rewarding backpacking experience.
Visit popular destinations like Shi Shi Beach to enjoy the unparalleled coastal scenery.
Escape from the hustle and bustle of everyday life and find tranquility amidst nature on your backpacking adventure.
Immerse yourself in endless opportunities to connect with and appreciate the wonders of the natural world within Olympic National Park.
Embark on an unforgettable journey along the Olympic Wilderness Coast – a must-do for outdoor enthusiasts and nature lovers.
10. See the Wildflowers at Mount Rainier
Mount Rainier National Park in Washington State is a haven for nature enthusiasts and those seeking to immerse themselves in the beauty of wildflowers. With hundreds of species blooming throughout the summer, it's no wonder that Mount Rainier is renowned for its vibrant and colorful meadows.
From late July to August, visitors can witness a breathtaking display as the meadows burst with a kaleidoscope of colors. Hiking trails offer stunning views of these wildflower displays, ranging from Alpine Asters to Glacier Lilies.
Whether you're an avid photographer or simply looking to connect with nature, experiencing the wildflowers at Mount Rainier is truly awe-inspiring. It's an absolute must-visit destination for anyone exploring Washington State's natural wonders.
Unique Experiences and Cultural Gems
Take a Hot Tub Boat Ride, sample local wines in Walla Walla, visit an Old Western Town, capture stunning photographs of Wallace Falls, and find tranquility at the Japanese Gardens are just a few of the unique experiences and cultural gems to explore in Washington State.
11. Take a Hot Tub Boat Ride
Indulge in a truly unique experience by taking a hot tub boat ride on Lake Union in Seattle. These custom-built boats are equipped with luxurious hot tubs that can comfortably accommodate up to six people.
As you navigate the serene waters of Lake Union, you'll be treated to breathtaking views of the iconic Seattle skyline. Whether you're looking for a romantic date night or a fun-filled afternoon with friends, renting a hot tub boat is sure to create unforgettable memories.
In fact, these steamy vessels have become one of the top attractions among 30 unique things to do in the Pacific Northwest in 2023. To ensure availability, it's recommended to reserve your spot in advance.
12. Wine Taste in Walla Walla
Walla Walla Valley in Washington State offers a unique and unforgettable wine-tasting experience. With over 30 wine-tasting rooms conveniently located downtown, visitors can easily explore the region's exceptional wines.
The valley is renowned for its primary grape varietals, including Syrah, Cabernet Sauvignon, and Merlot. The climate of Walla Walla, described as continental with Mediterranean influences, creates ideal conditions for grape cultivation and results in distinctive flavors.
Beyond wine tasting, Walla Walla offers a range of activities to enjoy alongside your tastings: outdoor adventures, excellent dining options, and breathtaking scenery. So whether you're a wine enthusiast looking to discover new flavors or simply seeking a delightful destination to unwind and savor delightful wines in beautiful surroundings, Walla Walla should be at the top of your list when visiting Washington State.
13. Visit an Old Western Town
Explore the rich history and immerse yourself in the Wild West by visiting an old western town in Washington State. Step back in time as you walk through streets lined with rustic buildings, saloons, and cowboy-themed shops.
Experience a slice of American frontier life as you witness live performances, gunfights, and rodeo shows that transport you to a different era. Discover unique cultural gems and hidden treasures while exploring this Old West town, which offers an array of activities for both locals and tourists alike.
Don't miss out on this one-of-a-kind experience that showcases the fascinating history of Washington State.
14. Photograph Wallace Falls
One of the highlights of visiting Washington State is the opportunity to photograph Wallace Falls. Located in the stunning Wallace Falls State Park, this 265-foot waterfall provides a picturesque backdrop for capturing breathtaking images.
Surrounded by old-growth coniferous forests and complemented by nearby lakes and streams, Wallace Falls offers a unique photography experience that showcases the natural beauty of the North Cascades region.
To reach this captivating waterfall, visitors can embark on a 5.6-mile round-trip hike through the scenic surroundings of Wallace Falls State Park, enjoying panoramic views along the way. Whether you're an avid photographer or simply enjoy capturing beautiful moments, photographing Wallace Falls is a must-do activity in Washington State.
15. Find Peace at the Japanese Gardens
Immerse yourself in tranquility and find inner peace at the stunning Japanese Gardens in Washington State. Located at 1075 Lake Washington Blvd E, Seattle, these gardens are a true oasis of serenity amidst the bustle of the city.
Designed in 1963, they span 12 acres and feature eight distinct garden styles that showcase the beauty and harmony found in Japanese culture. As you wander through this picturesque landscape, you'll encounter meandering streams, intimate walkways, and an authentic Tea House.
The Seattle Japanese Garden is renowned for its cherry blossom season, offering visitors a captivating display of delicate pink blooms. It's not just a place to admire nature; it's also an opportunity to immerse yourself in a cultural experience that will leave you feeling refreshed and rejuvenated.
Coastal Escapes and Islands
Stay at Olympic National Park, where you can immerse yourself in the rugged beauty of the coast and explore breathtaking beaches like Rialto Beach and Ruby Beach.
16. Stay at Olympic National Park
Immerse yourself in the breathtaking beauty of Olympic National Park by staying within its borders. With over 70 miles of stunning coastline, lush rainforests, and majestic mountains, this park offers a diverse range of accommodations to suit every traveler's needs.
Whether you prefer camping under the stars or cozying up in a rustic lodge, you'll find options that provide an immersive experience surrounded by nature. Wake up to the soothing sounds of wildlife, hike through ancient forests teeming with life, and marvel at pristine beaches just steps away from your doorstep.
As one of the best national parks in the United States, Olympic National Park promises an unforgettable stay filled with natural wonders and endless adventures.
17. Visit the Furthermost Northwestern Corner of the US
Experience the thrill of standing at the furthermost northwestern corner of the United States. Cape Flattery, located in Washington State, offers breathtaking views of rugged cliffs and crashing waves against a backdrop of lush forests.
This stunning natural attraction is part of the Makah Reservation and serves as home to the Makah Tribe. As you explore this remote location, keep an eye out for diverse wildlife such as sea otters, seals, and even whales during migration season.
Cape Flattery's unique beauty earned it a spot as one of Washington's top natural wonders and a must-visit destination for nature enthusiasts seeking awe-inspiring coastal landscapes.
18. Ride the Ferry
Experience the iconic Washington State Ferry system and embark on a scenic journey across the beautiful Puget Sound. Hop aboard one of the numerous ferries that connect various islands and coastal areas, offering a unique perspective of this stunning region.
Explore destinations such as Bainbridge Island, Orcas Island, Whidbey Island, and Vashon Island with just a short ferry ride from Seattle. The San Juan Islands, nestled in the northwest corner of Washington State, can only be accessed by ferry or charter boat, making them an idyllic retreat for nature enthusiasts.
Whether it's your first time or you're a seasoned rider, riding the ferry is considered an essential part of experiencing the true beauty and charm of Washington State. Soak up breathtaking views along with local culture as you glide through the sparkling waters of Puget Sound.
19. Camp on Orcas Island
Camp on Orcas Island and immerse yourself in the beauty of nature. Here are some key reasons why camping on Orcas Island should be on your Washington State bucket list:
Stunning Views: Wake up to breathtaking views of the surrounding mountains, forests, and water. Orcas Island is known for its scenic beauty, making it the perfect backdrop for a camping adventure.
Abundance of Hiking Trails: Explore the island's many hiking trails that lead you through lush forests, along picturesque coastlines, and to stunning viewpoints. Moran State Park alone offers over 30 miles of trails to choose from.
Wildlife Encounters: Orcas Island is home to a diverse range of wildlife. Keep an eye out for deer, bald eagles, foxes, and even orcas if you're lucky. Camping provides opportunities for close encounters with nature.
Outdoor Activities: Whether you enjoy fishing, kayaking, paddle boarding, or swimming, Orcas Island has it all. The island's pristine waters are perfect for water-based activities and there are plenty of spots to cast a line and try your luck at catching dinner.
Camp Moran Facilities: Camp Moran at Moran State Park offers a range of facilities to ensure a comfortable camping experience. From well-maintained campsites with picnic tables and fire pits to clean restrooms and showers, everything you need is at your fingertips.
Retreat Center: Looking for a more unique camping experience? Moran State Park also has a retreat center called Camp Moran where you can stay in cabins or lodges equipped with modern amenities while still enjoying the outdoor scenery.
20. Walk Through a Rainforest
Immerse yourself in the lush and vibrant beauty of Washington State by taking a walk through a rainforest. Here are some key facts about this unique experience:
The Hoh Rain Forest in Washington State is considered one of the Seven Wonders of the state.
Olympic National Park's west side is where you can find rainforests such as Hoh, Quinault, Queets, and Bogchiel.
The Hoh Rain Forest receives approximately 12 feet of rainwater annually. making it a lush and vibrant ecosystem.
The Hoh Rain Forest is known for its unique flora and fauna. making it a haven for nature enthusiasts.
The forest is renowned for its towering old-growth trees and enchanting moss-covered landscapes.
There are two short nature trails that visitors can walk at the Hoh Rain Forest: the Hall of Mosses Trail and the Spruce Nature Trail.
Lake Crescent and Hurricane Ridge are among the must-visit attractions on the Washington Coast.
"Hoh Rainforest" – National Park Service
"Exploring Coastal Beauty: Olympic National Park West Side Itinerary" – Visit Washington
Festivals and Events
Experience the vibrant Skagit Valley Tulip Festival, immerse yourself in the diverse Pacific Northwest Folklife Festival, delve into the world of film at the Seattle International Film Festival, soak up live music and art at Bumbershoot Music Festival, and indulge in fun-filled traditions at the Washington State Fair.
21. Skagit Valley Tulip Festival
The Skagit Valley Tulip Festival is a highly anticipated annual event in Washington State, drawing visitors from all over the world. Taking place every April in Skagit Valley, this festival showcases the largest tulip fields in the USA, making it a must-visit destination for flower enthusiasts and photographers alike.
With vibrant and colorful blooms stretching across acres of farmland, the festival offers a stunning backdrop for picturesque photos and enjoyable experiences. Considered a spring rite of passage, the Skagit Valley Tulip Festival is an exciting celebration that signals the arrival of spring and provides visitors with a memorable opportunity to explore Washington's natural beauty.
22. Pacific Northwest Folklife Festival
The Pacific Northwest Folklife Festival is a beloved annual event that takes place over Memorial Day weekend at the Seattle Center. Founded in 1972, this festival has become a treasured tradition in the Pacific Northwest.
Filled with vibrant folk music and art, it showcases over 5,000 performers from more than 100 cultural communities. It's an immersive experience for families and individuals alike, offering a diverse range of music, dance, poetry performances, and more.
As one of Washington State's top festivals, the Northwest Folklife Festival marks the start of summer in Seattle and draws a large crowd each year. The best part? It's free to attend! This allows people from all walks of life to come together and celebrate arts and culture at its finest.
23. Seattle International Film Festival
The Seattle International Film Festival (SIFF) is an impressive showcase of independent and foreign films, making it one of the largest film festivals in the world. With a reputation as one of North America's top film festivals, SIFF attracts filmmakers from around the globe to present their work to a diverse and enthusiastic audience.
This renowned festival offers a platform for both local and international talent, celebrating diversity in cinema through its strong representation of LGBTQ films. Alongside SIFF, Washington State hosts other notable film festivals like the Seattle Black Film Festival and the Seattle Short Film Festival, contributing to a vibrant film culture in this beautiful state.
Attending these events is just one of the many enriching experiences on offer when exploring all that Washington State has to offer.
24. Bumbershoot Music Festival
Bumbershoot Music Festival is an iconic annual event that has been captivating audiences in Seattle, Washington since 1971. As one of the longest-running festivals in North America, Bumbershoot showcases a vibrant fusion of music and arts from both local and international talents.
This multi-disciplinary festival features a diverse range of performances including live music, dance, film screenings, theater shows, and visual arts exhibitions. With its immersive atmosphere and wide selection of disciplines on offer, Bumbershoot aims to awaken curiosity and shift perspectives through artistry and creativity.
Considered one of the world's best-loved urban music festivals, Bumbershoot attracts attendees from all over Washington State and beyond. So mark your calendars for September 2-3, 2023 – it's time to immerse yourself in the electrifying energy of the Bumbershoot Music Festival.
25. Washington State Fair
The Washington State Fair, formerly known as the Puyallup Fair, is the largest single attraction held annually in Washington state. With its beginnings dating back to 1900 in Puyallup, this fair has grown into one of the biggest fairs in the world and the largest in the Pacific Northwest.
Held for 8 days each April at the Washington State Fair Events Center, it offers a wide range of activities and entertainment stages that cater to locals and tourists alike.
From animals and agriculture exhibits to thrilling rides, delicious food, and free entertainment options, there's something for everyone at this highly anticipated event. Whether you're looking for deals on admission or want to explore new attractions like The Farm at SillyVille, the Washington State Fair promises a memorable experience that showcases all that makes this beautiful state so special.
Conclusion
In conclusion, Washington State is a true haven for outdoor enthusiasts and adventure seekers. With its stunning natural wonders, vibrant cultural scene, and unique experiences, there are endless possibilities for exploration and fun in this beautiful state.
Whether you're hiking through Olympic National Park, wine tasting in Walla Walla, or taking in the breathtaking views of Mount Rainier, Washington State offers something for everyone. So grab your hiking boots and camera – it's time to embark on an unforgettable journey through the Evergreen State!
FAQs
1. What are some popular attractions in Washington State?
Some popular attractions in Washington State include Mount Rainier National Park, Olympic National Park, Pike Place Market in Seattle, the Space Needle, and the Museum of Flight.
2. Are there any outdoor activities to do in Washington State?
Yes, Washington State offers a wide range of outdoor activities such as hiking trails, camping spots, kayaking or canoeing on lakes and rivers, fishing opportunities, and skiing or snowboarding during winter months.
3. Can you recommend any scenic drives in Washington State?
Certainly! Some scenic drives worth exploring include the North Cascades Highway (State Route 20), Chinook Pass Scenic Byway (State Route 410), Columbia River Gorge Scenic Byway (State Route 14), and the Pacific Coast Scenic Byway.
4. Are there any cultural or historical sites to visit in Washington State?
Absolutely! Visitors can explore cultural and historical sites like Fort Vancouver National Historic Site, the Museum of History & Industry (MOHAI) in Seattle, Leavenworth Bavarian Village with its German-inspired architecture, and Pioneer Square – considered Seattle's historic heart.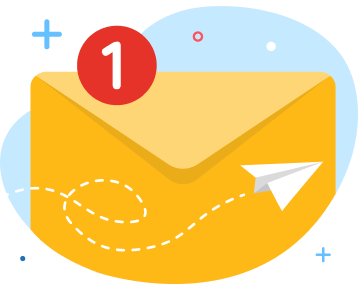 news via inbox
Nulla turp dis cursus. Integer liberos  euismod pretium faucibua