The Best Things To Do In Leicester: A Comprehensive Guide For 2023
Are you planning a trip to Leicester and wondering what it has in store for you? Often admired for its diverse culture, historic attractions, and vibrant nightlife, Leicester is one of the must-visit spots in the UK.
Our comprehensive guide provides an insider's peek into all the top things to do in this city in 2023. With so much on offer, your adventure into the heart of Leicester starts right here!
Key Takeaways
Leicester offers a diverse range of attractions, including the National Space Centre, King Richard III Visitor Centre, Leicester Museum & Art Gallery, Curve Theatre, Abbey Park, and Leicester Market.
Exciting activities to do in Leicester include taking a ghost tour at Belgrave Hall, trying bouldering at Social Climbing, flying a Spitfire at Leicester Simulations, experiencing immersive virtual reality at RoamDome, playing crazy golf at Caddyshackers, and going bowling at Lane 7.
Outdoor adventures in Leicester can be enjoyed by walking along the Golden Mile, exploring the Grand Union Canal for boating or kayaking activities and visiting Bradgate Park for outdoor hikes and wildlife spotting.
Top Attractions in Leicester
The top attractions in Leicester include the National Space Centre, King Richard III Visitor Centre, Leicester Museum & Art Gallery, Curve Theatre, Abbey Park, and Leicester Market.
National Space Centre
The National Space Centre is a must-see in Leicester. It's both a museum and an educational spot where you can learn about space. The centre is bursting with fun, boasting over 150 exhibits that you can touch and play with.
You will see real rockets there too! It ranks high among the best places to visit in Leicester.
King Richard III Visitor Centre
The King Richard III Visitor Centre sits in the heart of Leicester. This centre shares the exciting story of King Richard III. You can learn how they found his remains and gave him a proper burial.
His last resting place is at Leicester Cathedral since 2015.
This city centre spot offers more than just history! There are many exhibits to explore here. They show you about the king's life and death. You also see how they dug up and told it was him from old bones.
It has even made it to shortlists for national awards for its work in tourism and heritage! So, a visit to this visitor centre becomes a must-add in your list of things to do in Leicester while planning a fun day out with family or friends in 2023.
Leicester Museum & Art Gallery
The Leicester Museum & Art Gallery is a fun place to visit. It first opened its doors in 1849 and has been free for everyone since then. The museum sits on the old New Walk in Leicester.
Inside, you can see cool stuff like dinosaur bones or art from the Victorian times. You can also learn about the city's past in the 'Leicester Story' section or dream about deep space at the 'Wild Space' exhibit! This is a great choice if you want to have fun with your family and learn new things at the same time.
Curve Theatre
Curve Theatre is a vibrant and exciting cultural hub located in Leicester's Cultural Quarter. It offers a diverse range of performances, including concerts and family shows, that are sure to entertain all audiences.
What makes Curve Theatre even more appealing is that some performances can be enjoyed for free. So if you're looking for an enjoyable and accessible theater experience, make sure to check out the Winter 2022 – Spring 2023 brochure or browse through their Giant Print Brochure for more information on the upcoming shows at Curve Theatre in Leicester.
Abbey Park
Abbey Park is a beautiful park located just one mile north of Leicester city centre. It offers lots of fun activities for everyone to enjoy. You can go boating on the lake, ride the miniature railway, and explore the ruins of Leicester Abbey.
Families will love the animal corner where they can see different kinds of animals up close. The park also has picturesque gardens with a statue of Cardinal Wolsey in front of the café.
Abbey Park is even listed on the National Heritage List for England because it's historically and culturally important. So, if you're looking for a great place to visit in Leicester, Abbey Park should definitely be on your list!
Leicester Market
Leicester Market is a must-visit attraction in Leicester. It's actually the largest outdoor covered market in Europe! You can find it right in the heart of the city center, close to the Clock Tower.
The market offers a wide range of products for you to explore and buy, from fresh produce like fruits and vegetables to clothing and household items. When you visit, you'll be greeted with a vibrant atmosphere and bustling activity.
It's definitely worth checking out if you want to experience the local culture and grab some unique finds.
Exciting Activities to Do in Leicester
Take a ghost tour at Belgrave Hall. Try bouldering at Social Climbing. Fly a Spitfire at Leicester Simulations. Experience immersive virtual reality at RoamDome. Play crazy golf at Caddyshackers.
Go bowling at Lane 7.
Take a ghost tour at Belgrave Hall
Belgrave Hall in Leicester offers ghost tours.
Try bouldering at Social Climbing
Social Climbing is Leicester's premier bouldering center. They offer coaching, classes, and courses for adults and kids aged 5-18. Beginners are welcome and no booking is required. Bouldering is a form of climbing without ropes, with climbers scaling up to a height of 4.5 meters. Social Climbing provides soft crash mats for safety. They have over 700sqm of climbing space, making it Leicester's first dedicated bouldering wall.
Fly a Spitfire at Leicester Simulations
At Leicester Simulations, you can have the thrilling experience of flying a Spitfire. Here are some key details about this exciting activity:
30 – minute sessions are available for the Spitfire Pilot Simulator Experience.
Sit in a cockpit mock-up and 'fly' the Spitfire using state-of-the-art simulation technology.
Choose from options like solo flying, formation flying, and dogfighting.
Spectators can also be invited to watch, with a maximum of 6 people allowed.
Leicester Simulations provides an immersive and realistic experience for aviation enthusiasts.
Experience immersive virtual reality at RoamDome
RoamDome in Leicester, UK is a place where you can experience immersive virtual reality.
RoamDome offers a full – body virtual reality experience that takes you into a whole new world.
It's not just about wearing a headset – at RoamDome, you can walk around and interact with the virtual environment.
This ultimate immersive experience has received excellent reviews from visitors.
You can even book a virtual reality session with your friends and have fun together at RoamDome.
While enjoying the virtual reality, you can also order delicious food and drinks from their menu.
So if you're looking for something different and exciting to do in Leicester, don't miss out on the immersive virtual reality at RoamDome.
Play crazy golf at Caddyshackers
Caddyshackers is the biggest, baddest, and best 9 – hole crazy golf in Leicester.
The 18 – hole golf course at Caddyshackers features various themed holes, including a seaside landscape and a haunted setting.
Prices for an 18 – hole round of golf at Caddyshackers start at £10.
They offer various packages that include drinks and food from a street food vendor.
Go bowling at Lane 7
Enjoy a fun-filled day of bowling at Lane 7 in Leicester. Here's what you can expect:
Bowling: Lane 7 offers 11 bowling lanes where you can show off your skills and challenge your friends and family.
Arcade games: Take a break from bowling and try out the exciting arcade games available at Lane 7.
Terraces: Relax and unwind on one of the two terraces while enjoying the vibrant atmosphere of Lane 7.
Packages for larger groups: If you're planning a party or a group outing, Lane 7 offers special packages like "Gimme All You Got" and "Gimme a Taste," which include a house drink.
Street food vendors: Treat yourself to delicious street food from one of the five vendors available at Lane 7, ensuring you never go hungry during your visit.
Bars: With seven bars on-site, you can quench your thirst with a range of refreshing beverages as you bowl the night away.
Additional activities: In addition to bowling, Lane 7 also offers ping pong, pool, karaoke, beer pong, shuffleboard, gaming, and more. There's something for everyone to enjoy!
Family-friendly: Lane 7 is a great choice for families as it provides activities like crazy golf and other options suitable for kids.
Outdoor Adventures in Leicester
Explore the beauty of Leicester's outdoor spaces. From walking along the Golden Mile to relaxing at the Botanic Garden, there is something for everyone. Read on to discover more exciting adventures in Leicester.
Walk along the Golden Mile
The Golden Mile is a famous street in Leicester with a rich cultural heritage. Here are some things you can do while walking along the Golden Mile:
Explore the vibrant sari shops that line the street and admire the beautiful fabrics.
Indulge in delicious Indian cuisine at one of the many restaurants along the Golden Mile.
Browse through the jewelry stores and discover stunning pieces inspired by Indian designs.
Immerse yourself in the lively atmosphere of this bustling street and take in the sights and sounds.
Learn about the history of Leicester's diverse community as you walk along this historic stretch.
Explore the Grand Union Canal
The Grand Union Canal in Leicester offers a range of outdoor activities for you to enjoy. Here are some things you can do:
Take a scenic walk along the 41.2-mile-long canal.
Rent a boat and go canal boating, allowing you to peacefully navigate the waterway.
Try kayaking for a fun and active water adventure.
If you're into diving, explore the freshwater dive sites in Leicester and Leicestershire.
Visit the Leicester Outdoor Pursuits Centre for exciting outdoor activities in a safe environment.
Discover Tropical Birdland, where you can admire various bird species.
Get lost in the Let's Get Lost maze and challenge yourself to find your way out.
Visit Bradgate Park
Bradgate Park is a must-visit attraction in Leicester. Here are some important facts about this beautiful park:
Bradgate Park covers a whopping 830 acres near Leicester City Centre.
This park offers a wild and rugged landscape for outdoor adventures.
You can marvel at oak trees that are over 500 years old in the medieval deer park.
It's amazing how Bradgate Park provides surprisingly wild and unspoiled countryside within a short traveling time from Leicester, Nottingham, and Derby.
The park is run by the Bradgate Park Trust Charity.
You'll find Bradgate Park located in Charnwood Forest.
Take a stroll in New Walk
Explore the scenic beauty of New Walk during your visit to Leicester. This pedestrian promenade offers a pleasant stroll through picturesque surroundings.
Enjoy the peaceful atmosphere and lush greenery that surrounds you.
Admire the beautiful Georgian and Victorian architecture along the way.
Take in the artwork displayed in various galleries and exhibition spaces.
Join the Walk Leicester Festival to discover more about Leicester's environment, heritage, and hidden history.
Explore different routes, such as Stapenhill Gardens, Hollows, Trent Washlands, Centenary Woodlands, and Leicester.
Immerse yourself in nature and enjoy the tranquility of this urban oasis.
Relax at the University of Leicester's Botanic Garden
The University of Leicester's Botanic Garden is a perfect place to relax and enjoy nature.
It covers 16 acres of beautiful grounds and greenhouses.
The gardens are run by the University of Leicester.
You can take guided tours to learn more about the plants and flowers.
The Botanic Garden also allows wedding photography, making it a picturesque location for special occasions.
It is a popular outdoor attraction in Leicester, along with the Attenborough Arboretum.
Enjoy a picnic at St. Martin's Square
Martin's Square in Leicester is a perfect spot for a relaxing picnic. It offers unique independent shops, restaurants, and salons. The square has plenty of areas specifically designed for picnics, making it convenient and comfortable. Located in Leicester's Old Town, St. Martin's Square also features playgrounds for children to enjoy. Many people choose to have picnics here because of its popularity as an outdoor activity location in Leicester.
Fun Things to Do for Adults in Leicester
Take a cocktail making class at Manhattan 34, attend a #LastFriday event at LCB Depot, catch a film at the Phoenix Cinema, dance the night away at Firebug, and test your aim at SAS 22 paintballing.
Take a cocktail making class at Manhattan 34
Learn the art of mixology at Manhattan 34 in Leicester.
Skilled mixologists teach the classes.
Each guest gets their own fully stocked cocktail-making bar.
Create and enjoy four cocktails during the class.
Located in Leicester's Cultural Quarter.
Manhattan 34 has a prohibition-style theme.
They offer bespoke cocktails and custom tipples.
Attend a #LastFriday event at LCB Depot
Attend a lively and entertaining #LastFriday event at LCB Depot.
Enjoy delicious street food vendors serving a variety of tasty dishes.
Sip on refreshing drinks from the courtyard bar while you mingle with other attendees.
Be entertained by guest performers who will bring their unique talents to the stage.
Immerse yourself in the vibrant atmosphere created by the combination of food, drinks, and live performances.
Experience the cultural and creative vibe of Leicester's Cultural Quarter at this monthly event organized by LCB Depot.
Catch a film at the Phoenix Cinema
Catch a film at the Phoenix Cinema, known for its wide range of independent and world cinema offerings. It is part of the Phoenix Square, a cinema and digital arts center in Leicester. The cinema screens a variety of films and is praised for its selection. With its state-of-the-art Café Bar, it provides a great movie-watching experience.
Dance the night away at Firebug
Firebug is a popular nightlife attraction in Leicester.
Firebug offers club nights where adults can dance and have fun.
The Get Down Club Night at Firebug is scheduled for October 21, 2023, from 23:30 to 04:00.
Firebug serves fresh, homemade food daily, including options for vegans, vegetarians, and gluten-free diets.
Firebug is one of the top ten bars in Leicester with live music.
It provides a great place to dance the night away.
Test your aim at SAS 22 paintballing
Want to test your aim and have some adrenaline-pumping fun? Head over to SAS 22 paintballing in Leicester! Here's why you should give it a shot:
Exciting and detailed game scenarios in custom – built Game Zones.
Immerse yourself in a military base created by ex – special forces for an authentic experience.
Strategy, teamwork, and imagination are key elements in the action-packed paintball games at SAS 22.
Suitable for all ages, making it a great activity for families or groups of friends.
Visit the Bottle Garden for unique drinks
The Bottle Garden is a trendy cocktail bar in Leicester City.
The bar opened in autumn 2017 and has become a popular destination for adults seeking a unique drinking experience in Leicester.
It is located in St. Martin's Square, right in the heart of Leicester City Center.
The Bottle Garden offers a wide variety of unique drinks with a botanical element, specializing in cocktails.
Visitors can expect top – quality entertainment along with their delicious drinks.
According to TripAdvisor, the bar has received a positive rating of 4 out of 5.
Conclusion
Leicester is a vibrant city with lots to offer in 2023. From exploring the fascinating Space Centre to enjoying outdoor adventures at Bradgate Park, there's something for everyone.
Whether you're a history buff or looking for exciting activities, Leicester has it all. Plan your trip and discover the best things to do in Leicester next year!
FAQs
1. What are some fun things to do in Leicester?
Leicester has many attractions like the UK's largest planetarium and Highcross Shopping Centre. You can also visit Gorse Hill City Farm and enjoy Treetop Adventure Golf.
2. Can I watch a football game in Leicester?
Yes! You can watch a match at King Power Stadium, home of the Leicester City Football Club, it is indeed an exciting part of city life.
3. Are there any cultural spots I should visit in Leicester?
Absolutely! Explore Leicester's cultural quarter where you'll find Midlands' finest museum and art gallery or even catch an event at Odeon Leicester for a fun night out with friends!
4. Is there any place for kids to enjoy in Leicester?
There's much for families too! Take them on an adventure through space exploration at the 42M high Rocket Tower, or let them meet red and fallow deer at Victoria Park!
5. Any nature places I can go to if visiting Leicestershire?
If you love natural beauty, visit Bosworth which is located nearby East Midlands city with beautiful parks like Victoria park.
6. Should I plan my day trip to include outdoor activities around this modern city?
Of course! There's so much to see and do from checking out what high street brands Highcross shopping center offer on your list of fun days out or head over East Midlands countryside if you're looking for tranquility.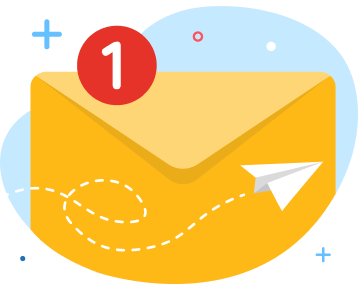 news via inbox
Nulla turp dis cursus. Integer liberos  euismod pretium faucibua