Fun Things To Do In Gloucester And Surrounding Areas – The Ultimate Guide
Finding unique and thrilling things to do in Gloucester can sometimes feel like a challenge. Known for its rich history, stunning architecture, and scenic landscapes, Gloucester has so much to offer visitors from all walks of life.
This comprehensive guide is your golden ticket to the hidden gems waiting for you in this charming city and surrounding areas. Let's delve into the heart of Gloucester and uncover its wonders together!
Key Takeaways
Gloucester Cathedral is a must-see spot with stunning architecture and historical significance. It was even featured in the Harry Potter films!
The Jet Age Museum at Staverton Airport is a free attraction that tells stories of aviation history through displays of aircraft, engines, and cockpits.
Gloucester Docks offers boat trips, guided walks, and museums in its historic Victorian warehouses. You can also find great restaurants to enjoy after exploring.
Nature in Art near Gloucester showcases unique art inspired by animals, plants, and landscapes. It's the only museum in the world focusing on this theme.
Gloucester Quays has an outlet shopping center, multi-screen cinema, cafes, and restaurants. Nearby museums like the National Waterways Museum provide learning experiences too.
The Soldiers of Gloucestershire Museum brings local soldiers' stories to life with interactive displays including trying on Army uniforms and exploring a First World War trench.
Top Attractions in Gloucester
Visit Gloucester Cathedral for its stunning architecture and movie fame from Harry Potter.
Explore aviation history at the free Jet Age Museum at Staverton Airport.
Don't miss out on boat trips, guided walks, and museums offered at Gloucester Docks' historic warehouses.
Experience art inspired by nature at "Nature in Art", the world's only museum dedicated to this theme near Gloucester Quays shopping center.
Learn about local soldiers' history at Soldiers of Gloucestershire Museum through interactive displays like trying on Army uniforms.
Gloucester Cathedral, known for its stunning architecture and historical significance.
1. Gloucester Cathedral
Gloucester Cathedral is a must-see spot. It boasts an architecture that has stood for almost 1000 years. One highlight is its round pillars, much like those found at Tewkesbury Abbey.
Visitors can climb the tower or take part in fun family activities. There are also guided tours and audio guides to help you learn more about this historic site. If you love movies, you'll be excited to know it was featured in the Harry Potter films!
2. Jet Age Museum
The Jet Age Museum is a must-see gem in Gloucester. This favourite spot tells stories of the sky. The museum sits at Staverton Airport and holds many displays. You can find aircraft, engines, and cockpits here.
Visiting this centre won't cost you a penny! It's part of the Gloucestershire Aviation Collection which aims to keep local flying history alive. Friendly volunteers run the place. They know a lot about the exhibits and love sharing fun facts with guests.
So if you're in Gloucester, make sure not to miss out on the Jet Age Museum!
3. Gloucester Docks
Gloucester Docks is a must-see spot. It has many fun things to do. You can go on boat trips or join guided walks in the summer. The docks are filled with old Victorian warehouses. Now, they hold awesome shops, cafes, and museums.
One of them is the Waterways Museum. Here, you can learn about the UK's local canals and other water paths. There are also great restaurants to eat at after a long day of exploring.
4. Nature in Art
"Nature in Art" is a unique spot near Gloucester on the A38. It's the only museum in the world that focuses on art based on nature. You can see fine, decorative and applied art all inspired by animals, plants, and landscapes.
This place has many works of art you won't find anywhere else. Going there feels like stepping into a world where art and nature blend together.
5. Gloucester Quays
Gloucester Quays is a fun place to be. It stands in Gloucester, England. This spot has an outlet shopping centre and a multi-screen cinema. Families love it here as there are activities for all ages.
You can also relax at its cosy cafes and restaurants after a busy day of sightseeing or shopping. You can learn stuff too at the nearby museums like the National Waterways Museum and Soldiers of Gloucestershire Museum!
6. Soldiers of Gloucestershire Museum
The Soldiers of Gloucestershire Museum is a great spot in Gloucester. It tells the story of local soldiers from the last 300 years. Kids love trying on Army uniforms here. They can also explore a First World War trench.
This museum brings history to life. You can touch and feel many things at this attraction. The displays show how brave, funny, and strong the Gloucestershire soldiers were. The museum sits in the historic docks in Gloucester which adds more fun to your visit.
Tours and Sightseeing in Gloucester
Experience the rich history and culture of Gloucester through various tours and sightseeing activities.
Cultural & Theme Tours
There are many great Cultural & Theme Tours in Gloucester. The Ghosts & Giggles of Gloucester tour is a fun choice. It tells spooky tales about the city's past. You might also like The New Inn Ghost Tour. It takes you to a famous inn with a history of ghost sightings. Gloucester Civic Trust offers 18 guided walks too. Each walk covers different parts of the city's history.
Walking Tours
Explore the historic city of Gloucester through guided walking tours.
Discover the underground Roman Eastgate Chamber, which is part of the city's fascinating history.
Visit Discover de Crypt, a unique site that showcases the rich heritage of Gloucester.
Experience the eerie past of Gloucester with the Ghosts & Giggles Of Gloucester guided walking tour.
Learn about the city's gory stories and fascinating facts with Gloucester Guided Walks & Tours.
Take in breathtaking views and enjoy waymarked nature trails as you walk through Gloucester's open countryside.
Tours in and around Gloucester
Gloucester offers a variety of tours and activities suitable for different preferences. Here are some options to explore in and around the city:
Guided walking tours: Immerse yourself in the history and ghost stories of Gloucester with guided walking tours. Discover fascinating facts and gory stories as you explore the city.
Cotswolds Tour App: Download the Cotswolds Tour App for a 7-day pass to explore Gloucester and other areas. The app even includes a Big Britain Quiz to test your knowledge along the way.
Boat trips at Gloucester Docks: Collaborating with the National Waterways Museum, boat trips are available at Gloucester Docks. Enjoy a scenic 45-minute ride along the waterways.
Self-guided walking tours: Explore Gloucester City Centre and its historic Docks at your own pace with three self-guided walking tours available on smartphones. Best of all, it's free!
Gloucester Guided Walks & Tours: Experience immersive tours with engaging guides who share fascinating facts about the city's history. From action-packed tours to leisurely strolls, there's something for everyone.
Fun Activities to Try in Gloucester
– Try your hand at adventure attractions like rock climbing and ziplining, or get up close and personal with animals at the Cotswold Wildlife Park. There's no shortage of fun to be had in Gloucester! Read on to discover more exciting activities in the area.
Adventure Attractions
Gloucester offers a range of adventure attractions that are sure to thrill visitors. Here are some popular options:
Trapped Escape Rooms: Test your problem-solving skills and teamwork as you try to escape from themed rooms filled with puzzles and challenges.
VR EXPERIENCE: Immerse yourself in virtual reality adventures, from thrilling roller coaster rides to exploring fantasy worlds.
Warehouse Climbing Centre: Scale the walls at this indoor climbing centre, where you can test your strength and agility on various routes and challenges.
Caving at the Warehouse Climbing Centre: Experience the excitement of underground exploration with guided caving activities, perfect for those seeking a unique adventure.
Animals Attractions
Gloucestershire has a wide range of animal attractions for you to enjoy. Here are some of the top places to visit:
Aquariums: You can explore the fascinating underwater world at the aquariums in Gloucestershire. These attractions offer a chance to see marine life up close and learn about different species.
Children's Farms: If you're travelling with kids, a visit to one of the children's farms in the area is a must. Here, they can interact with friendly farm animals like goats, sheep, and rabbits.
Petting Zoos: Petting zoos are a great opportunity for animal lovers to get hands-on experience with various creatures. From cuddly rabbits to playful lambs, there are plenty of animals to meet and pet.
Rare Breed Farms: Gloucestershire is also home to rare breed farms, where you can discover unique and endangered animal species. These farms play an important role in conservation efforts.
Wildlife Parks: Wildlife parks allow you to observe animals in their natural habitats. Get closer to majestic creatures like lions, tigers, and giraffes while learning about their behaviors and habitats.
Tropical Bird Park: This park combines the beauty of exotic birds with prehistoric creatures – dinosaurs! You can marvel at colorful tropical birds while walking among life-sized dinosaur replicas.
Water Attractions
Gloucester has a lot of fun water attractions that you can enjoy. Here are some of them:
Beaches: Gloucester has beautiful sandy beaches where you can swim, sunbathe, and build sandcastles.
Lakes: There are several lakes in the area where you can go fishing, boating, or simply relax by the water.
Lidos: If you prefer swimming in a pool, Gloucester has lidos where you can take a dip and cool off on hot days.
Sports and Activities
Gloucester offers a range of sports and activities for both spectators and participants. Here are some exciting options to enjoy in the city and its surrounding areas:
GL1 Leisure Centre: A popular destination for swimming, fitness classes, and other sports activities.
Karting: Get your adrenaline pumping with kart racing at JDR Karting in Gloucester.
Laser Tag: Battle it out with friends or family at laser tag arenas like Quasar Elite or The Warehouse in Gloucester.
Gloucester Ski & Snowboard Centre: Enjoy skiing or snowboarding on their slopes, even during the summer months.
Archery: Try your hand at archery at Forest Hills Golf Club near Gloucester.
Climbing: Scale the heights at the Warehouse Climbing Centre in Gloucester, which offers indoor climbing walls for all skill levels.
Tennis and Golf: Play a few rounds of tennis or golf at various facilities throughout Gloucestershire.
Water Sports: With the River Severn nearby, you can try kayaking, paddleboarding, or even jet-skiing in and around Gloucester.
Other Fun Places to Visit in Gloucestershire
– Blenheim Palace is a must-visit attraction in Gloucestershire, with its stunning architecture and magnificent gardens.
– JDR Karting offers adrenaline-pumping go-kart racing for those seeking thrill and excitement.
– Stratford Park Leisure Centre provides a range of activities including swimming, tennis, and fitness classes for people of all ages.
– Hidcote Manor Garden is a beautiful garden featuring intricate designs and colorful flower displays that are perfect for nature lovers to explore.
Blenheim Palace
Blenheim Palace is one of the largest houses in England and is located in Oxfordshire, which is close to Gloucestershire. It's not directly associated with the Royal Family but has a rich history and stunning architecture.
If you're interested in visiting Blenheim Palace, there's an Annual Pass option available that allows you to explore the palace, park, and gardens throughout the year. The cost of entering the palace, park, and gardens is £32 per person.
When planning your trip to Gloucestershire, it's worth considering other fun places to visit like JDR Karting and Hidcote Manor Garden which are also nearby.
JDR Karting
JDR Karting is a must-visit attraction in Gloucester if you're looking for an adrenaline-filled experience. They offer exciting activities like LaserTag, Axe Throwing, and even Segway rides.
In fact, their LaserTag arena is considered one of the best in the entire UK! What sets JDR Karting apart is that it's the only karting track in Gloucestershire. The track itself spans approximately 300 meters and features various circuit elements to challenge your driving skills.
With an average rating of 4 out of 5, JDR Karting has received positive reviews from visitors. So whether you're a thrill-seeker or just looking for some fun with friends and family, JDR Karting should definitely be on your list of places to visit in Gloucester!
Stratford Park Leisure Centre
Stratford Park Leisure Centre is a fantastic place to have fun and stay active in Gloucester. With its gym, sports hall, and swimming pool, there's something for everyone. If you're interested in improving your swimming skills or getting fit, you can sign up for swim lessons or a gym membership at the leisure centre.
And if you prefer outdoor activities, Stratford Park has an outdoor pool and tennis courts where you can enjoy some fresh air while having fun. Whether you want to swim laps in the 50-meter outdoor pool or play sports indoors, Stratford Park Leisure Centre has both indoor facilities and outdoor attractions to keep you entertained and active.
Hidcote Manor Garden
Hidcote Manor Garden is a beautiful garden in Gloucestershire. It is known for its stunning design and outdoor spaces that are divided by tall hedges and walls. This garden is considered to be one of the best in England, with rare trees, shrubs, herbaceous borders, and unique plants from all over the world.
Visitors can explore narrow pathways and discover hidden gardens within Hidcote Manor Garden. It's definitely worth a visit if you're looking for a peaceful and picturesque experience surrounded by nature's beauty.
Upcoming Events and Latest Articles
Upcoming events in Gloucester include Halloween Events, Monsters of the Mine Event, Blenheim Palace Halloween, Virtual Reality Experience, and Bath Spy Mission Treasure Trail. Stay updated with the latest articles on fun things to do in Gloucester and surrounding areas.
Halloween Events
In 2023, Gloucestershire will be hosting a range of Halloween events that are perfect for families looking for spooky fun. Here are some of the exciting activities to look forward to:
Halloween Hayrides: Enjoy a thrilling hayride through haunted fields and forests, filled with scary surprises and spooky sights.
Halloween Pumpkin Trails: Take part in pumpkin trails where you can follow a trail of illuminated pumpkins and solve mysteries along the way.
Frightmare: This ultimate Halloween festival in Gloucester offers five unique attractions that are sure to give you a fright. Get ready for jump scares and adrenaline-pumping experiences.
Spookyard at Over Farm: Head over to Over Farm in Gloucester for an unforgettable Spookyard experience. Enjoy a variety of Halloween activities and shows that cater to all ages.
Dobbies Little Scare-lings: Dobbie's garden centres in Gloucestershire are organizing Halloween-themed Little Scare-lings events specifically designed for children. Let your little ones have a spooktacular time!
Sudeley Castle: Visit Sudeley Castle in Gloucestershire for a range of Halloween activities aimed at children, including scary storytelling sessions, craft activities, and ghost tours.
Monsters of the Mine Event
The Monsters of the Mine Event is a unique experience happening as part of the Autumn Faery weekend at The Folk of Gloucester. Scheduled from 7th October 2023 to 8th October 2023, this event allows you to explore what it's like to work in the mines beneath the Forest of Dean.
It's an exciting opportunity to learn about mining history and get hands-on with activities related to this fascinating industry. So, if you're looking for something different and adventurous, make sure to mark your calendar for the Monsters of the Mine Event in Gloucester!
Blenheim Palace Halloween
Blenheim Palace Halloween is a fantastic event that offers spooky fun for the whole family. You can explore their early evening and after-dark trail, filled with creepy attractions.
In 2023, you can expect activities like spider tunnels, vampire crypts, and even pumpkin carving. Last year, they also hosted Halloween events with a family trail that was suitable for everyone.
The Halloween trail at Blenheim Palace had a similar feel to their popular Christmas trail but with added Halloween touches like bats and neon lights. It's definitely an event worth checking out if you're looking for some scary excitement!
Virtual Reality Experience
At VRXPerience in Gloucestershire, you can have an amazing virtual reality experience. It's the top VR attraction in the area and is open to people of all ages and abilities. They offer a variety of VR activities, including gaming and racing simulators.
Whether you're a beginner or an experienced gamer, there's something for everyone. Prices start at just £5, making it affordable for everyone to try out virtual reality. With 12 state-of-the-art gaming stations, you'll have plenty of opportunities to immerse yourself in a whole new world of gaming fun at VRXPerience.
Bath Spy Mission Treasure Trail
The Bath Spy Mission Treasure Trail is an exciting adventure where you can become a detective and solve clues in the beautiful city of Bath. This self-guided treasure hunt offers a printed booklet or digital version, so you can choose whichever suits you best.
It's perfect for families and suitable for kids aged 6 to 106! The trail takes around 2.5 hours to complete at your own pace, covering a loop of approximately 1.78 miles. As part of the Treasure Trails collection, this spy mission is just one of many themed treasure hunts available throughout the UK.
So grab your detective hat and get ready for an adventure in Bath!
Gloucester – A Top Attraction for All Travellers
In conclusion, Gloucester and its surrounding areas offer a wide range of fun activities and attractions for visitors. From exploring the historic Gloucester Cathedral and Docks to enjoying adventure attractions and wildlife experiences, there's something for everyone.
Whether you're a history enthusiast, an adventure seeker, or simply looking to relax and enjoy the beautiful scenery, Gloucester has plenty to offer. So grab your family or friends and start planning your trip to this vibrant city in Gloucestershire!
FAQs
1. What are the best things to see in Gloucester?
The best things to see in Gloucester include the Barn Owl Centre, Regiment Museum of Gloucester, and Mary de Crypt, a 15th-century church.
2. Are there any fun days out in Gloucestershire for families?
Yes! You can visit attractions like the Museum of Gloucester which tells the story of the city's origins as a Roman settlement, or have fun at Gloucestershire Airport where you'll find options for skiing and snowboarding.
3. Where can I eat and drink when I visit Gloucester?
There are plenty of places to eat and drink in the centre of Gloucester! You could also enjoy some retail therapy at designer outlet stores nearby.
4. Can you tell me more about Beatrix Potter's "Tailor of Gloucester" house?
The house of Tailor Of Gloucester is one fine place associated with Beatrix Potter. It depicts her art inspired by nature which she created during her stay in Gloucestershire.
5. Is there anywhere good to go near water in Gloucestershire?
Yes, tourists often love visiting historic attractions such as medieval buildings present around Gloceestershire's Waterways museum region near inland area representing the UK's most unique spots!
6. Does an adventure wait for visitors looking for things to do outdoors at Robinswood Hill Country Park?
Certainly! A warm welcome awaits visitors at Robinswood Hill Country park full of exciting outdoor activities among thousands of fantastic exhibits showcasing advancement made in conservation-focused efforts across time.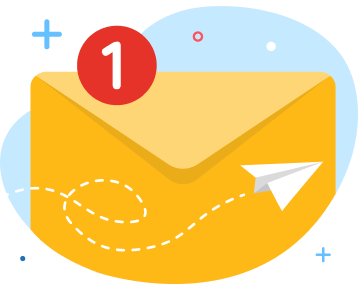 news via inbox
Nulla turp dis cursus. Integer liberos  euismod pretium faucibua