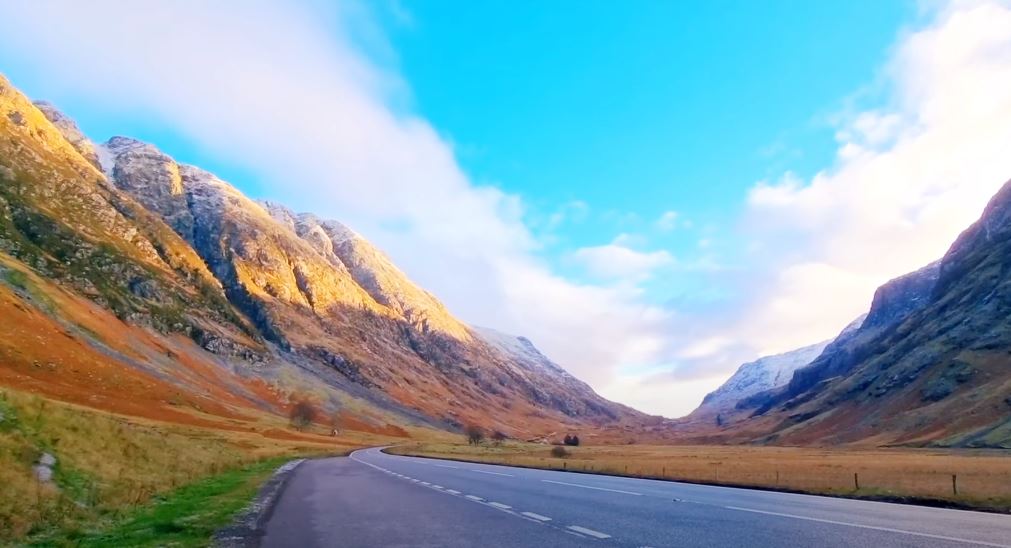 Things To Do In Glencoe Scotland – The Top 25 Side Attractions and Must-Do Activities
Are there any exciting things to do in Glencoe Scotland that can compel you to visit this Scottish village? You bet! Nestled amongst looming peaks and tranquil glens, Glencoe envelops visitors in dramatic Highland scenery.
From deep valleys carved by ice age glaciers to the commanding summit of Buachaille Etive Mòr, this storied landscape beguiles. Follow in the footsteps of ancient clans and thundering cattle drovers along the glen's verdant trails and secluded footpaths.
Gaze out over slopes bristling with purple heather as you hike through Glencoe's magical mountains.
For history buffs, wander somber Glencoe Village and learn of the 1692 Massacre. Cap off the day with a dram of whisky from the Glencoe Distillery, deliciously smoky with Highland peat.
From scenic drives on snaking single-track roads to unforgettable wildlife watching, Glencoe rewards those who take the time to explore its mind-blowing vistas and rich history. Find your own adventure in one of Scotland's most beautiful glens.
So grab your gear, it's time to discover what makes Glencoe a gem worth exploring!
Key Takeaways
Immerse in local lore and legends at Glencoe Folk Museum
Pay tribute to those who sacrificed their lives at Glencoe War Memorial
Experience traditional Scottish charm by wandering the streets of Glencoe Village
Engage in outdoor activities such as hiking, walking, skiing, climbing, and birdwatching in the Glencoe area
The Top Things To Do In Glencoe Scotland
1. Exploring the Glencoe Village
You'll find a lot to explore in Glencoe Village, full of rich history and traditional Scottish charm. As you wander the quaint streets, the spirit of Scotland surrounds you.
Begin your journey by visiting the Glencoe Folk Museum, where you can immerse yourself in local lore and legends. Its artifacts tell captivating stories of past centuries that shaped this village.
Next, don't miss the Glencoe War Memorial. This poignant monument stands as a solemn reminder of those who sacrificed their lives for their country during World Wars I and II. Exploring the Glencoe Village provides an opportunity to step back in time and appreciate its enduring legacy.
So when ready to visit Glencoe, make sure these two landmarks are on your list. Their stirring tales will surely enrich your experience!
2. Hiking the Pap of Glencoe
Hiking the Pap of Glencoe isn't just a walk in the park; it's an adventurous climb that offers stunning panoramic views. This iconic hike in Glencoe, Scotland is not to be missed when you're checking out the top things to do in Glencoe.
The Pap, as locals call it, is a distinctive pyramid-shaped hill rising from the heart of Glencoe Valley. As you ascend this 742-meter peak, each step brings a new spectacle: sweeping vistas of lush valleys and sparkling lochs below. The climb can be challenging but rewarding – as you reach the summit, you'll witness breathtaking scenes stretching across West Highlands.
Go prepared with sturdy footwear and weather-appropriate gear. It's more than a hike; it's an unforgettable experience among many wonderful things to do in Glencoe.
3. Visiting the Glencoe Folk Museum
If you're a history buff, don't miss out on the Glencoe Folk Museum. This quaint museum is one of the top things to do in Glencoe, Scotland for anyone with a keen interest in exploring the past. Nestled within two traditional highland cottages, visiting the Glencoe Folk Museum will transport you back in time.
You'll encounter fascinating exhibits showcasing life from centuries ago, everything from Jacobean artifacts to domestic items used by the locals. As part of your visit to Glencoe, Scotland, make sure to take some time to appreciate this humble testament to Highland life and history.
Immersing yourself in the stories told here is a truly remarkable way to understand and connect with this beautiful region's rich tapestry of times gone by.
4. Walking Through the Glen Etive
Venturing through the Glen Etive is an absolute must when exploring this stunning region. This tranquil valley, nestled in the Scottish Highlands, offers some of the most breathtaking views you'll ever lay eyes on. As you're walking through the Glen Etive, let yourself be enchanted by soaring peaks, cascading waterfalls, and serene lochs. The beauty here is so profound that it's been featured in several films including James Bond's Skyfall.
This guide to Glencoe would be incomplete without mentioning the local wildlife. Keep your eyes peeled for deer grazing in lush meadows and eagles soaring overhead. It's a truly immersive way to appreciate Scotland's untamed wilderness – one of the top things to do in Glencoe Scotland indeed!
5. Enjoying the Glencoe Lochan Trails
You'll absolutely love exploring the Glencoe Lochan trails, renowned for their scenic beauty and tranquillity. Tucked away in the heart of the Glencoe area, these trails offer an invigorating experience as you wander through the lush greenery.
Visit the Glencoe Lochan: This beautiful, man-made lake is surrounded by towering trees and offers a breathtaking view of the Pap of Glencoe. You can enjoy a serene walk around it or just sit by its bank to behold its beauty.
Explore Various Trails: The lochan is connected by several trails that take you deeper into the enchanting woods of Glencoe. Each trail has something unique to offer – be it a stunning view or a glimpse of local wildlife.
Photography Opportunity: If you're looking for things to do around Glencoe, don't miss capturing the stunning beauty of Glencoe on your camera while hiking these picturesque trails.
6. Skiing at the Glencoe Mountain Resort
Skiing at the Glencoe Mountain Resort is an exhilarating experience you should not miss. Nestled amidst the rugged beauty of Scotland, it offers a ski adventure unlike any other. With seven lifts and 20 runs, this resort caters to skiers of all proficiency levels.
The Glencoe Mountain Resort boasts the steepest ski run in Scotland – 'The Flypaper'. It's a thrilling rush for seasoned skiers seeking an adrenaline fix. But don't worry if you're a novice, there are plenty of gentler slopes too.
Feel your heart race as you carve down the pristine white slopes of Glencoe Mountain. The panoramic views of Scotland's highlands will leave you breathless, making skiing here more than just a sport—it's an encounter with nature in its rawest form.
7. Climbing the Buachaille Etive Mor
After an exhilarating day on the slopes at Glencoe Mountain Resort, your next adventure awaits.
One of the top things to do in Glencoe Scotland is climbing the Buachaille Etive Mor. This iconic mountain is a towering sentinel at the entrance to Glencoe and a magnet for climbers from all over the world. Test your mettle against its rugged terrain and be rewarded with unparalleled views of Scotland's stunning highland landscape.
A climb up Buachaille Etive Mor isn't just about reaching new heights; it's also about immersing yourself in Scotland's breathtaking natural beauty, experiencing its wild tranquility, and feeling that satisfying sense of accomplishment when you conquer those challenging inclines.
So gear up and add climbing the Buachaille Etive Mor to your itinerary—it's truly one of the top things to do in Glencoe!
8. Experiencing the Ballachulish Slate Quarry
It's absolutely worth exploring the Ballachulish Slate Quarry, a historical site offering unique insights into the region's industrial past. Nestled in Glencoe, this quarry is among the best things you'll witness here. Its stark beauty combined with a sense of history makes it one of the must-visit places to see in Glencoe.
The abandoned slate structures and rusty machinery paint a picture of bygone days that's both eerie and fascinating. Try to visit during winter, when snow caps the old buildings adding an ethereal quality to its rugged charm. It may not be on every list of things to do near Glencoe but trust me, you won't regret this detour into history.
So go ahead, step back in time, and experience Glencoe from a different perspective!
9. Touring the Castle Stalker
Next on your itinerary should be a tour of the Castle Stalker, an iconic fortress that'll surely captivate you with its medieval charm. This castle is one of the top things to do in Glencoe Scotland, and for good reason.
The castle's isolated location on a tidal island offers breathtaking views of the Scottish Highlands.
You can book a guided tour to learn about its history and importance during various Scottish battles.
Its picturesque surroundings make it a great spot for photography enthusiasts during their trip to Scotland.
Nearby hotels in Scotland provide comfortable accommodation options, allowing you to extend your exploration.
So get ready, because touring Castle Stalker will take you back in time, enriching your Scottish experience with tales of ancient power struggles and royal intrigue.
10. Discovering the Lost Valley
Venturing into the Lost Valley will undoubtedly add an extra layer of excitement to your Scottish adventure. The Lost Valley, or Coire Gabhail, carries a haunting history from the infamous Glencoe Massacre. As you tread through this secluded area, you'll discover a tranquil yet eerie atmosphere that is sure to send chills down your spine.
Start your journey at the Glencoe Visitor Centre, managed by the National Trust for Scotland. There, you can imbibe detailed accounts of the region's turbulent past before setting off on your exploration. Walking along mossy paths beneath towering pines and listening to cascading waterfalls adds an immersive touch to discovering this hidden gem.
The Lost Valley isn't just a place; it's an experience, where every step brings you closer to Scotland's enthralling history.
11. Birdwatching at Rannoch Moor
You'll find Rannoch Moor a paradise for birdwatchers, with its diverse array of avian species. This expansive glacial plateau is one of the top things to do in Glencoe, Scotland. A vast expanse of boggy moorland, interspersed with patches of heather and scattered lochans, Rannoch Moor offers an unrivaled panorama teeming with birdlife.
The visitor centre provides useful guides on the most commonly sighted birds. Look out for red grouse darting through the underbrush or golden eagles soaring above the craggy peaks. Listen closely for the haunting call of curlews echoing across the moor.
Birdwatching at Rannoch Moor is not just about spotting different species; it's a chance to immerse yourself in nature's symphony amidst Glencoe's wild beauty.
12. Sightseeing at the Three Sisters
Can't miss out on the Three Sisters while you're in the area! This stunning trio of peaks provides a truly unforgettable sightseeing experience. Nestled between Glencoe and Fort William, sightseeing at the Three Sisters is one of the top things to do.
Marvel at the towering heights of these majestic mountains, each standing tall with unique grandeur.
Take a scenic drive through breathtaking landscapes that change colors with every season.
Immerse yourself in the rich history and folklore associated with this famous landmark.
The Three Sisters are not just monumental landmarks; they're an embodiment of Scotland's raw beauty. Undeniably, they rank among the best places to visit in Scotland. So, don't wait – add these sisters to your list of things to see!
13. Enjoying a Meal at the Clachaig Inn
After marveling at the majestic beauty of the Three Sisters, you might find your stomach rumbling. It's time to head into the village of Glencoe and refuel with a hearty meal.
The best place to see next is undoubtedly the Clachaig Inn. Nestled in the heart of Glencoe, this traditional Scottish inn offers mouthwatering meals that will surely satisfy your hunger after a day full of sightseeing. Here, you can enjoy a vast menu filled with local specialties while soaking in the warm, welcoming atmosphere.
Whether you're craving freshly caught fish or a succulent steak pie, enjoying a meal at the Clachaig Inn is an experience not to be missed when exploring what there is to see in Glencoe. This quaint establishment truly captures Scotland's charming hospitality!
14. Shopping at the Glencoe Craft Shop
Next on your itinerary should be a visit to the charming Glencoe Craft Shop. Tucked away in the heart of this highland village, Glencoe Craft Shop is a treasure trove of Scottish craftsmanship and local artistry.
From intricate Celtic jewelry to beautiful hand-knitted scarves, shopping at the Glencoe Craft Shop offers you an authentic taste of Highland culture. Not only will you find unique souvenirs and gifts, but also items that reflect Scotland's rich heritage and tradition.
While Glencoe is also known for its stunning natural beauty, it boasts some of the best places to shop for artisan goods. A short drive from the town of Fort William, this quaint craft shop is an ideal stopover for anyone exploring Scotland's rugged western Highlands. Don't miss out on this delightful retail experience!
15. Viewing the Wildlife at Glen Coe National Nature Reserve
You'll be in for a treat when you visit the Glen Coe National Nature Reserve. Sustainably managed by the National Trust, this reserve is teeming with animals that call Glen Coe home. As you journey around Glencoe, keep your eyes peeled for:
Red deer – common yet majestic creatures are often seen grazing. Don't forget to watch out during dawn and dusk when they're most active.
Golden eagles – regal birds of prey soaring high above the glens. If lucky, you may spot them hunting or nesting.
Mountain hares – adorable critters perfectly camouflaged against the snow-covered mountainside. They are especially visible during winter months.
Viewing the wildlife will surely add an exciting twist to your Scottish adventure. So don't miss out on exploring Glen Coe National Nature Reserve!
16. Visiting the Glencoe & North Lorn Folk Museum
After feasting your eyes on the diverse wildlife at Glen Coe National Nature Reserve, why not dive into some rich local history? One of the 25 top things to do in Glencoe, Scotland is visiting the Glencoe & North Lorn Folk Museum.
Here, you'll be transported back in time as you explore a collection of artifacts that tell tales of life in this part of Glencoe from bygone eras. The museum's quaint thatched roof building itself is a charming sight to behold. As you stroll through its rooms, take photos of Glencoe's past revealing insights into its agricultural and domestic history.
Whether or not you're a history buff, this visit will add depth to your understanding of why Glencoe is the name synonymous with natural beauty intertwined with fascinating lore.
17. Kayaking in Loch Leven
If you're craving some adventure, kayaking in Loch Leven is a must-try experience. This large sea loch located near the Isles of Glencoe is one of the best places to spend your time in Glencoe when you fancy a bit of water sports.
You'll feel an exhilarating rush as you paddle across the shimmering waters, surrounded by mighty mountains and lush greenery. The peacefulness that encapsulates Loch Leven provides an escape from reality, making it a fantastic place to reconnect with nature.
Just nearby, the Glencoe Camping and Caravanning Club offers excellent facilities for those wanting to extend their stay overnight. Imagine waking up to breathtaking views before heading out for another day of kayaking in Loch Leven. It's truly an unforgettable Scottish adventure!
18. Spotting Wildlife at the Kinlochleven's Ice Factor
Switching from water sports to wildlife spotting, a visit to Kinlochleven's Ice Factor will not disappoint. Nestled in the heart of Glencoe Scotland, this location offers more than just ice climbing and mountaineering. As one of the top things to do in Glencoe, you'll have the opportunity to spot a variety of wildlife species.
The red deer: These majestic creatures can be seen grazing around the area.
Golden Eagles: Keep your eyes on the sky for these magnificent birds.
Pine Martens: These elusive mammals are native to the region.
After your day at Kinlochleven's Ice Factor, retire back to Glencoe Youth Hostel where you can continue spotting wildlife right from your window or while lounging in their cosy communal spaces. It truly is an experience that combines adventure and tranquility.
19. Visiting the West Highland Way
After spending a thrilling time spotting wildlife at Kinlochleven's Ice Factor, you might want to unwind in the majestic beauty of the West Highland Way. As one of the most famous long-distance walks in Scotland, it offers spectacular scenic views that will leave you awestruck.
The complete guide to visiting this stunning trail includes exploring charming villages and crossing breathtaking landscapes. A stopover at Glencoe Ski Centre gives you an opportunity to enjoy fun-filled activities like skiing and snowboarding in winter or mountain biking during summer.
Indeed, visiting the West Highland Way is an unforgettable adventure filled with awe-inspiring panoramas and thrilling outdoor pursuits. It's undoubtedly a must-visit highlight when touring around Glencoe, Scotland.
20. Exploring the Crannog Centre
You'll absolutely love exploring the Crannog Centre, where you can delve into the fascinating history and culture of the ancient loch-dwelling people. Situated near the centre of Fort William, it's a must-see on your Glencoe itinerary.
Here are some highlights:
Directly experience life in an Iron Age crannog – a wooden structure built over water.
Witness practical demonstrations of ancient skills and crafts.
Engage with captivating exhibits that tell a story about these unique dwellings.
Then, set your sights on Ben Nevis, which towers majestically over Glencoe as well. It's another incredible destination that should be part of your journey when you reach the Glencoe area.
So get ready to pack your bags for an unforgettable exploration at the Crannog Centre!
21. Sailing on Loch Linnhe
Once you've had your fill of history at the Crannog Centre, it's time to shift gears and get back to nature.
Just a stone's throw away from Glencoe lies Loch Linnhe, a sparkling sea loch that begs for exploration. Head towards the small town of Fort William where the canal meets the Loch. Here, you'll find numerous opportunities for sailing on Loch Linnhe.
The experience is nothing short of mesmerizing; as your sailboat glides over crystal-clear waters against a backdrop of towering hills and lush greenery.
Don't forget to book a stay at the Isles of Glencoe Hotel, which offers breathtaking views over Loch Linnhe and is conveniently located near Fort William – an ideal base for all your Scottish adventures!
22. Touring the Oban Distillery
Let's not forget a visit to the Oban Distillery, where you can get a taste of some of Scotland's finest whiskies. Nestled in the heart of this quaint glen, it's an essential part of any stay in Glencoe.
As you walk through the distillery doors, allow the rich aroma of malt and oak to envelop your senses. Learn about centuries-old traditions used in crafting every precious drop of Oban whisky during your tour. Enjoy a dram at the end and savour its smooth, smoky notes along with hints of sea salt – a true embodiment of this unique part of Scotland.
As your visit draws to an end in Glencoe's centre, imagine how many generations have enjoyed these same flavours before you. The Oban Distillery is truly a timeless piece at the end of Glencoe.
23. Golfing at the Dragon's Tooth Golf Course
If you're a golf enthusiast, don't miss the chance to play a round at the Dragon's Tooth Golf Course. Located on the edge of Glencoe, this is one of the top golf courses in Scotland. It offers spectacular views of the surrounding mountains and lochs, providing a truly memorable experience.
The drive from Glasgow to Glencoe takes roughly two hours, but it's worth every minute when you arrive at this picturesque destination. The course itself is beautifully maintained and presents an enjoyable challenge for all levels of players.
Make sure to include this gem in your itinerary when planning your visit to Scotland. Including the best things like golfing at Dragon's Tooth adds an extra layer of fun and excitement to your trip from Glasgow to Glencoe.
24. Enjoying the Glencoe Boat Club
After hitting the links, you'll definitely want to check out the local Boat Club. Nestled behind Glencoe Village on Old Glencoe Road, the Glencoe Boat Club is a charming haven for water enthusiasts.
It's a scenic drive from Glencoe, north through the majestic Pass of Glencoe which offers breathtaking views of rugged mountains and serene lochs.
The club is set in a picturesque location that feels like it's worlds away from everything else. You'll find an array of boats bobbing gently in crystal clear waters, framed by towering peaks and lush greenery.
The club also offers sailing courses if you're interested in learning something new during your trip. A visit here is one of those experiences that make your journey north of Glencoe truly unique and unforgettable.
25. Experiencing the Highland Titles Nature Reserve
After exploring the maritime delights of the Glencoe Boat Club, shift your adventure inland towards an eco-friendly haven. Just a short drive south of Glencoe, you'll find the Highland Titles Nature Reserve.
Here's why it's worth a visit:
The reserve will captivate you with its enchanting waterfall tucked away in a serene woodland setting. This spectacle starts at the Glencoe and cascades down with an invigorating roar that brings nature to life.
Nestled east of Glencoe, this sanctuary is steeped in history. You can walk along trails echoing tales of the infamous Massacre of Glencoe, instantly transporting you back to 1692.
It offers an immersive experience that bridges past and present – offering unique insights into Scotland's rich heritage and breathtaking landscapes.
This detour promises an emotional journey through time and space – a must-visit for any traveler.
Frequently Asked Questions
Are there any annual cultural events or festivals in Glencoe that visitors could attend?
Absolutely! You'd love the Highland Games, a traditional Scottish event held annually in Glencoe. It's an excellent cultural experience filled with athletics, dancing, music, and local food.
Also, there's the Clachaig Autumn Beer Festival featuring local craft beers. If you're a fan of folk music, don't miss the Folk Nights at the Glencoe Inn during summer months.
Each offers a unique glimpse into Scotland's rich culture and history.
What are the best accommodations or places to stay in Glencoe, Scotland?
You're spoiled for choice when it comes to accommodations in Glencoe, Scotland. For a lavish stay, book at Clachaig Inn. It is renowned for its cozy rooms and stunning views.
If you prefer self-catering options, Heatherlea cottage offers a homely feel nestled amidst beautiful landscapes.
The Glencoe House Suites provide luxurious comfort with private terraces overlooking the loch.
For budget-friendly stays, consider the friendly Red Squirrel Campsite or Glencoe Independent Hostel.
Are there guided tours available for first-time visitors to Glencoe?
Absolutely, there are several guided tours available for first-time visitors to Glencoe. These tours offer you an excellent opportunity to explore the area's history and natural beauty under expert guidance.
You can choose from historical walks, wildlife spotting excursions, or hiking tours through the breathtaking Scottish Highlands. Some tours even cater specifically to photography enthusiasts, helping you capture the best shots of Glencoe's stunning landscapes.
So yes, plenty of options to ensure your visit is memorable and enriching!
What dining options are available in Glencoe aside from the Clachaig Inn?
Absolutely, aside from the Clachaig Inn, there are several dining options in Glencoe.
You've got the Loch Leven Seafood Café for fresh seafood dishes.
Then there's Ballachulish House for a more upscale dining experience offering Scottish cuisine.
The Laroch Restaurant and Bar is another great place, serving local produce in modern Scottish dishes.
Also, don't miss out on Holly Tree Hotel's Captain's Bar if you're craving traditional pub fare!
Can you recommend any off-the-beaten-path or lesser-known attractions in Glencoe?
Absolutely! For a unique experience, head to the Hidden Valley (Coire Gabhail). It's a secluded spot tucked away between mountains. The hike's challenging but rewarding with stunning views.
Explore Glencoe Lochan, a serene lakeside trail less frequented by tourists. Visit the Lost Valley or Signal Rock for more solitude.
Lastly, don't miss out on Kinlochleven's Ice Factor – it's not as well-known but offers ice climbing indoors! You'll love these lesser-known gems in Glencoe.
Things to Do in Glencoe Scotland – Final Remarks
So, you've explored Glencoe's charming village and hiked the mighty Pap of Glencoe. You've also wandered through Glen Etive and delved into history at the Folk Museum.
Additionally, you've savoured local spirits at Oban Distillery and enjoyed activities like golfing at Dragon's Tooth and boating at the Club. Not to mention, you've embraced nature at the Highland Titles Reserve. Glencoe has truly left you spellbound.
So don't wait – pack your bags for an unforgettable Scottish adventure in Glencoe!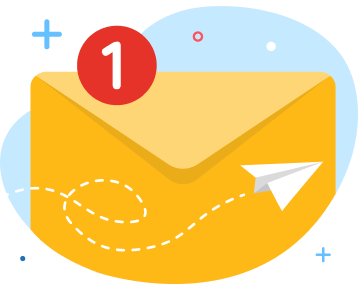 news via inbox
Nulla turp dis cursus. Integer liberos  euismod pretium faucibua