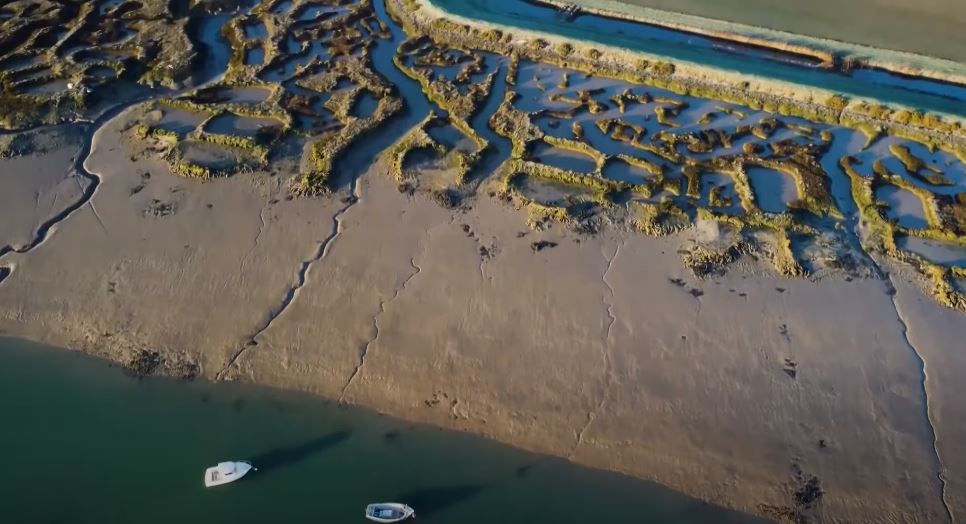 The Best Things To Do In Colchester England: A Comprehensive Guide
Finding inspiration for your next visit to Colchester may seem overwhelming with all the attractions on offer. Did you know that this city is a treasure trove of historical wonders, vibrant nightlife, and exceptional natural beauty? This comprehensive guide will help narrow down your choices by highlighting the best things to do in Colchester.
Don't miss out; dive in to uncover Colchester's most captivating experiences!
Key Takeaways
Colchester offers a range of attractions, including Colchester Zoo, Colchester Castle Museum, Castle Park, Green Island Gardens, Beth Chatto's Plants & Gardens, and Wyvernwood.
Visitors can enjoy walking tours to explore the rich history and vibrant culture of Colchester.
There are plenty of fun attractions in Colchester, such as adventure activities, animal encounters at the zoo, sightseeing opportunities at museums and art galleries, sports and activities like trampolining or bowling, and water-based adventures like swimming pools or boat trips.
Some hidden gems in Colchester include St Botolph's Priory ruins and the Roman Wall.
Top Attractions in Colchester
The top attractions in Colchester include these 6 places:
Colchester Zoo
Colchester Castle Museum
Castle Park
Green Island Garden
Beth Chatto's Plants & Gardens
Wyvernwood
Here's a brief description of each
1. Colchester Zoo
Colchester Zoo is a fun place to go. It has over 200 kinds of animals. The zoo takes up 60 acres with parkland and lakes. That's a lot of space for the animals! Over 270 types of creatures live at the zoo.
People think it is one of the best spots in the country to visit. One big part of what they do is work to save animals and teach people about them.
2. Colchester Castle Museum
Colchester Castle Museum is a top site to see in Colchester. The museum is huge, as it's the largest Norman Keep in Europe. Here, you can find fun interactive displays and star exhibits to enjoy.
The museum tells tales about Colchester's past and the area around it. It ranks high among England's key heritage sites. Many people come here when they visit the East of England.
3. Castle Park
Castle Park is a must-see spot in Colchester. It has lots of fun things to do and see. You can spend time in the Castle Museum and Hollytrees Museum. They are special because they are Grade II heritage sites.
You'll learn a lot about history here. The wildlife trails let you enjoy nature at your own pace, for free! Don't miss Colchester Castle in the park – it's very important for English history! Each year, many events happen right here in Castle Park.
4. Green Island Gardens
Green Island Gardens is in Ardleigh, Essex. It covers 20 acres of beautiful land. There are lots of different kinds of gardens here! You will see a terrace garden, a Japanese garden, and a water garden.
There's also a seaside garden and gravel gardens. If you love the woods, there are big woodland gardens too! Green Island Gardens has many unusual plants to see. Plus, it looks great all year round with different plants shining each season.
5. Beth Chatto's Plants & Gardens
Beth Chatto's Plants & Gardens is a must-see in Colchester. It lies in Essex and covers six acres of land. Once barren, it has been turned into a lush green wonderland. Now, it boasts more than 2,000 plants and bulbs in its vast nursery.
You'll see how waste can turn into beauty at this world-famous spot! This gem shows the heart of Colchester's green touch.
6. Wyvernwood
Wyvernwood is a magical spot near Colchester, Essex. It is a story-rich place full of fun and play for kids aged 2-12. Kids can step through a Magic Portal into an outdoor adventure park.
There they meet unique characters and take part in storytelling sessions.
The setting is beautiful and brings each story to life. Wyvernwood makes every visit feel like stepping into a fairy tale. It's not just one of the top things to do in Colchester, but also one of the best places for families to explore!
Cultural & Theme Tours
Explore the rich history and vibrant culture of Colchester through a variety of walking tours.
Walking Tours
Walking tours are a big hit in Colchester. They let you see the town up close and learn about its past. Check out these top tours:
"Walking the Walls" tour: You get to walk around Colchester's famous town wall.
Guided walking tours: These run every Saturday. An expert guide shows you around.
Year of Celebration Tour: Visit Colchester gives out free guided walking tours for this event.
Colchester Horrible History Walk: This one is great for groups or families. It is best at night.
Fun Attractions in Colchester
Colchester offers a variety of fun attractions, including adventure activities, animal encounters, sightseeing opportunities, sports and activities, and water-based adventures.
1. Adventure Attractions
Colchester offers a range of exciting adventure attractions for visitors to enjoy. Some of the top adventure attractions in Colchester include:
Colchester Climbing Project: A popular indoor rock climbing center suitable for all skill levels.
Go Bananas Indoor Soft Play Centre: A fun-filled soft play area with slides, ball pits, and climbing frames for kids.
Jump Street Colchester: An indoor trampoline park where you can bounce, flip, and jump to your heart's content.
Rollerworld & Laser Quest Colchester: Experience the thrill of roller skating and laser tag in this action-packed entertainment venue.
Colchester Zoo: Get up close and personal with a wide variety of animals from around the world.
2. Animals Attractions
Colchester offers a range of animal attractions that are great for all ages. Explore these exciting places and get up close with some amazing creatures.
Colchester Zoo: This zoo is one of Europe's finest and is home to over 200 rare and endangered species. You can see animals like giraffes, tigers, elephants, and more in their natural habitats.
Kingdom of the Wild: This is an immersive exhibit where you can learn about animals from around the world and their conservation efforts.
Giraffe Feeding Platform: Experience the thrill of feeding giraffes at this special platform. Get up close and personal with these magnificent creatures.
Animal Adventure: This attraction allows children to meet and interact with smaller animals like rabbits, guinea pigs, and goats. It's a fun and educational experience for kids.
Sea Lion Bay: Watch the playful sea lions as they swim and perform tricks in their spacious pool.
Birds of Prey: Marvel at the beautiful birds of prey as they soar through the sky during a captivating flight demonstration.
3. Sightseeing Attractions
Colchester Castle Museum is a popular sightseeing attraction in Colchester's city center.
The museum offers exhibits on the history of Colchester and the surrounding area.
Firstsite Art Gallery is another must-visit sightseeing attraction in Colchester.
The gallery showcases contemporary art exhibitions from local and international artists.
Castle Park is a beautiful park in the heart of the town center, offering scenic views and picnic areas for visitors to enjoy.
The park also houses historical attractions such as Colchester Castle and Roman Wall.
The Minories is a historic building that now serves as an art gallery and exhibition space in Colchester.
It features a range of artworks from established and emerging artists.
4. Ports and Activities Attractions
Colchester offers a range of sports and activities attractions for visitors to enjoy:
Colchester Castle Park: This park provides opportunities for various sports and activities. Visitors can play tennis, go on a fitness trail, or enjoy a game of mini-golf.
High Woods Country Park: Located just outside Colchester, this park is perfect for nature lovers. It offers walking trails, cycling paths, and picnic areas.
Colchester Leisure World: This modern leisure complex features swimming pools, a gym, and sports courts. Visitors can try out different sports like basketball, badminton, and squash.
Tenpin Colchester: This bowling alley is a great place to have some fun with friends and family. Enjoy a game of bowling or challenge each other in the arcade area.
Go Bananas Indoor Soft Play Centre: Ideal for younger children, this indoor play center has slides, ball pits, and climbing frames to keep them entertained.
Jump Street Colchester: Trampoline parks have become popular attractions, and Jump Street is no exception. Visitors can bounce around on trampolines or try their hand at dodgeball.
Rollerworld & Laser Quest Colchester: This venue offers roller skating and laser tag activities. Visitors can glide around the rink or engage in thrilling laser battles.
East Anglian Railway Museum: Train enthusiasts will love exploring this museum. It features vintage steam trains and offers rides on certain days.
6. Water Attractions
Colchester offers plenty of exciting water attractions for visitors to enjoy. Whether you're looking for a relaxing day by the water or want to try some thrilling activities, there's something for everyone. Here are some of the best water attractions in Colchester:
Aqua Springs: Located in nearby Essex, Aqua Springs is one of the closest things you'll find to a water park in the area. It features an array of pools, including a heated outdoor pool, a Jacuzzi, and a hydrotherapy pool. There are also various saunas and steam rooms for ultimate relaxation.
Lion Walk Shopping Centre Fountain: If you're visiting with children, don't miss out on the Lion Walk Shopping Centre Fountain. This interactive fountain is located right in the heart of Colchester town centre and provides a fun way for kids to cool off during hot summer days.
High Woods Country Park Lake: High Woods Country Park boasts a beautiful lake where visitors can relax and enjoy the tranquil surroundings. You can even bring a picnic along and make a day of it.
Leisure World Swimming Pool: Located in Colchester town centre, Leisure World is home to a fantastic swimming pool complex. With both indoor and outdoor pools available, it's perfect for swimming enthusiasts or those who simply want to cool off on a sunny day.
East Anglian Railway Museum Boat Trip: For a unique water attraction experience, head to the East Anglian Railway Museum and take a boat trip on their River Wey Navigation. It's a great way to explore the area from a different perspective and learn about local history.
Hidden Gems in Colchester
St Botolph's Priory, the Roman Wall, and Balkerne Gate are some of the hidden gems in Colchester.
1. St Botolph's Priory
St Botolph's Priory is a hidden gem in Colchester, considered to be one of the best things to see in the town. It was one of the first religious houses in England to follow Augustinian rule and was founded between 1093 and 1100.
The ruins of this priory can be found off Priory Street in Colchester, making it easily accessible for visitors. As the first Augustinian monastery in Britain, St Botolph's Priory holds historical significance and provides an opportunity to explore ancient architecture and learn about religious life during that time period.
2. Roman Wall
Colchester's Roman Wall is a very special attraction in the town. It is actually the oldest and longest surviving town wall in all of Britain! The construction of this impressive wall began way back in AD 65 to 80.
Colchester takes pride in having one of the earliest, best-preserved, and longest Roman town walls across Britain. This magnificent structure stretches for approximately 2.8 kilometers throughout the town area.
If you explore Colchester, you are bound to come across Roman artifacts almost anywhere within the town's bounds.
3. Balkerne Gate
Balkerne Gate is a magnificent structure located in the western part of the old Roman walls surrounding Colchester, one of Britain's oldest recorded towns. This gate is a fascinating piece of history that can be explored by following a map and guide.
It is part of the stretch of wall that visitors can visit and learn about. If you're planning to visit Balkerne Gate or any other attractions in Colchester, you can get maps and guides from the Visitor Information Centre in town, which will help make your trip even more enjoyable.
Other Things to Do in Colchester
Explore the vibrant art scene at Firstsite Art Gallery or take a leisurely stroll along Riverside Walk to enjoy the scenic views. Discover the historic Dutch Quarter or visit Flatford Mill, famously depicted in John Constable's paintings.
Don't miss out on the stunning Beth Chatto Garden or catch a show at Mercury Theatre and Colchester Arts Centre. For family fun, head to Colchester Leisure World, Tenpin Colchester, Go Bananas Indoor Soft Play Centre, Jump Street Colchester, or Rollerworld & Laser Quest Colchester.
History enthusiasts can explore Layer Marney Tower and immerse themselves in the past at the East Anglian Railway Museum.
1. Firstsite Art Gallery
Firstsite Art Gallery is a contemporary visual arts gallery located in the center of Colchester, Essex. It moved to its current location in September 2011 and has since presented world-class exhibitions from renowned artists.
The gallery is housed in a stunning golden building designed by Rafael Vinoly Architects. As Colchester and the East of England's hub for visual art, Firstsite showcases a wide range of exhibitions, films, and events for visitors to enjoy.
2. Riverside Walk
The Riverside Walk in Colchester is a scenic trail that stretches from the town centre to the historic port. It offers stunning views of the river and is a popular choice for walking enthusiasts.
This walk is not only enjoyable but also allows you to dive into the town's rich history. To make your exploration easier, you can refer to the Colchester walks map, which provides valuable information about the Riverside Walk and other trails in the area.
So put on your walking shoes and get ready to discover Colchester's beauty along this picturesque path.
3. Dutch Quarter
The Dutch Quarter in Colchester is a historic area that dates back to the 16th century. It was originally home to Flemish Protestant refugees who sought asylum from religious persecution and were defeated in a rebellion against Catholic Spain.
These refugees established their weaving trade in the Dutch Quarter and became known for their exceptional skills. Today, the Dutch Quarter is considered one of the most beautiful parts of Colchester, with its narrow lanes and charming old-timbered buildings.
It's a must-visit destination if you want to immerse yourself in the rich history of Colchester.
4. Flatford Mill
Flatford Mill is a beautiful place located in the Dedham Vale countryside. It's not far from London and can be easily reached by road or rail. This charming mill offers various activities and attractions to enjoy.
You can visit John Constable's Bridge Cottage, have a cup of tea in the tearoom, explore the book nook, or relax in the wildlife garden. If you're feeling adventurous, you can even go rowing on the river or join guided walks around the mill.
The grounds of Flatford Mill are stunning with woodlands, a wildlife pond, and River Stour frontage – perfect for outdoor activities.
5. Colchester Jumbo Water Tower
The Colchester Jumbo Water Tower is a tall Victorian building in Colchester made of 1.2 million red bricks. It was built in 1883 to provide drinking water to the town. However, today it is no longer open to the public and stands empty.
There are plans to repurpose the tower and turn its water tank into a mixed-use space for different activities.
6. Layer Marney Tower
Layer Marney Tower is a historic Tudor venue located near Colchester, Essex. It was built in the 1520s by Henry, 1st Lord Marney, who served as Henry VIII's Lord Privy Seal. This grade 1 building is made of rich red brick and has some of the finest Italianate terracotta in the country.
Situated on a site overlooking the River Blackwater, Layer Marney Tower is considered a beautiful Tudor house. It also boasts stunning grounds that provide a picturesque setting for visitors to explore and enjoy.
7. Beth Chatto Garden
Beth Chatto Garden is a beautiful garden located near Colchester, Essex. It was created by the renowned plantswoman Beth Chatto OBE, who started working on the gardens in 1960. The gardens were once an overgrown wasteland with poor gravel soil and boggy hollows, but Beth Chatto transformed it into a stunning space covering 6 acres.
These gardens are known for their informal and innovative design, making them a must-visit for anyone interested in horticulture and landscaping.
8. Mercury Theatre
The Mercury Theatre in Colchester is a popular performing arts venue that opened on May 10, 1972. It was made possible by fundraising and a grant from the Borough. The theater offers an exciting program of unique performances, created by a talented team of theater-makers behind the scenes.
With its diverse productions, the Mercury Theatre has earned a great reputation and is home to the critically acclaimed Mercury Theatre Company.
9. Colchester Arts Centre
Colchester Arts Centre is a vibrant and diverse hub for entertainment in Colchester. They host live music performances, comedy shows, theatre productions, poetry readings, dance performances, children's shows, clubs, farmer's markets, and gigs.
It is known as one of the top modern art galleries in the UK and showcases temporary exhibitions from both emerging and established artists. In addition to their artistic offerings, they also provide art classes and expert talks.
The centre works closely with other attractions in Colchester like the zoo, castle park, castle museum, Roman wall site First Site gallery Hollytrees Museum, to enhance visitors' experience of the town.
With its wide range of cultural events and support for local talent,.
10. Colchester Leisure World
Colchester Leisure World is a fantastic place to have fun and stay active. They offer a wide variety of activities for all ages, whether you're an adult or a child. One of the highlights at Leisure World is their swimming facilities, which include the only flumes in Colchester.
You can have a blast zooming down the slides and making a splash in the pools. Plus, they even offer school holiday camps for kids, providing them with exciting ways to spend their time off from school.
Colchester Leisure World is part of a larger network of centres in Colchester that offer an array of activities and facilities. To find out more about their prices and opening times, you can easily check online.
11. Tenpin Colchester
Tenpin Colchester is a fun-filled entertainment center in Colchester. It offers exciting activities like bowling, karaoke, and laser tag. With 24 bowling lanes, it's the perfect place for both casual players and avid bowlers looking for a good time.
Not only that, but Tenpin Colchester also has a bar where you can enjoy delicious food and drinks while having a great time with your friends or family. The venue recently underwent a refurbishment to make sure visitors have an even better experience.
So whether you're planning a party or just want to have some fun, Tenpin Colchester is the place to be!
12. Go Bananas Indoor Soft Play Centre
Go Bananas Indoor Soft Play Centre is one of the biggest indoor adventure play centres in the South East of England. With over 20 years of experience, it knows how to keep both children and adults entertained.
They offer a range of evening parties, including NERF parties, Aztec adventure play, and even sleepovers! It's not just a soft play centre – it has monkey-themed adventure climbing frames spread over three levels.
Go Bananas is a childhood favourite for many in Colchester and Essex.
13. Jump Street Colchester
Jump Street Colchester is the first trampoline park in Essex, making it a must-visit attraction for those seeking some high-flying fun. With over 135 interconnected trampolines, visitors of all ages can bounce to their hearts' content on both the floor and walls.
Whether you're looking to show off your flips and tricks or simply want to have a bouncing good time, Jump Street Colchester has something for everyone. It's no wonder that both locals and tourists flock to this popular destination in Colchester.
14. Rollerworld & Laser Quest Colchester
Rollerworld & Laser Quest Colchester is a popular attraction that offers exciting experiences for visitors of all ages. Here, you can enjoy roller skating and roller disco, or gear up with a laser gun for an immersive laser tag adventure.
It's known as one of the best places in Europe for roller skating, offering top-notch facilities and a thrilling atmosphere. Whether you're looking for excitement or want to spend quality time with family and friends, Rollerworld & Laser Quest Colchester is the perfect destination.
So gather everyone together and get ready for an unforgettable day filled with fun and adventure.
15. East Anglian Railway Museum
The East Anglian Railway Museum is a fascinating attraction located in Colchester, England. It is dedicated to preserving the rich history of railways in the Eastern Counties from the 19th century onwards.
At the museum, visitors can explore various displays showcasing steam and diesel locomotives, vintage carriages, and wagons. It offers an immersive experience where people of all ages can go behind the scenes of the railway industry and learn about its unique history.
Throughout the year, the museum also hosts exciting events and activities such as steam train rides and special exhibitions. It's a must-visit for anyone interested in trains or wanting to delve into this important aspect of transportation history.
Colchester – A Hidden Gem
Discover the hidden treasures and exciting attractions that Colchester has to offer. From the impressive Colchester Castle Park to the fascinating Colchester Castle Museum, there is something for everyone in this historic city.
Whether you're exploring the Roman Wall or immersing yourself in art at Firstsite Art Gallery, Colchester will captivate you with its rich history and vibrant culture. Don't miss out on a visit to this charming destination!
FAQs
1. What are some things to do in Colchester?
In Colchester, you can find plenty of things like visiting the Natural History Museum, Roman Temple, and Town Hall on the High Street. You may also enjoy a trip to the well-known Colchester Zoo.
2. Is there any free thing to do in Colchester?
Yes! The local area offers some free attractions such as Beth Chatto Gardens and Roman Circus Centre which are both free to enter.
3. Can I learn about history on my visit to Colchester city?
Indeed! Places like the Siege of Colchester, Britain's oldest town will take you back in time. Also, don't miss out on "Made in Colchester" items that tell tales of the past including Roman Colchester and the 1884 earthquake.
4. Where should I go if I want food or rest during my stay in Colchester?
Rose and Crown is one place for tasty dishes while Odeon offers cinemas around town for all film lovers who come to visit Colchester.
5. What's special about Coleschter as compared with other cities?
Colcester has a rich history being often called Britain's oldest town for its ties with Romans long ago but it has more than that including the Zoo said by many visitors as one of the best ones around!
6. How easy is it to get around Colchester city center?
Colchester isn't hard at all when going places because transportation via train stations such as Coelshter City Station or Colestcher Town Stations makes exploring convenient even up till knowing outside areas from elsewhere too!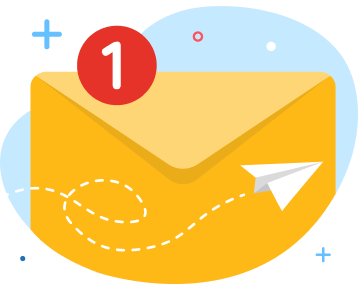 news via inbox
Nulla turp dis cursus. Integer liberos  euismod pretium faucibua