Things To Do In Canary Wharf That Will Keep You Entertained
Is London's Canary Wharf only offices for financial institutions? It come as a surprise but there are some fun and exciting things to do in Canary Wharf that will even the most avid traveller entertained.
So if you're exploring London's vibrant financial district but not sure where to start, we've got your back. Known for its modern architecture and bustling atmosphere, this district is a treasure trove of attractions.
In our guide, we'll highlight top activities ranging from cultural experiences, and delectable dining options, to secret spots that will ensure your visit is anything but boring.
Get ready because an exciting adventure awaits you at Canary Wharf!
Key Takeaways
Visit Munich Cricket Club, a lively German beer hall in Canary Wharf, known for its authentic beers and tasty food.
Check out Fairgame, an exciting spot where you can play fairground games and enjoy delicious street food and cocktails.
Experience the vibrant flavors of Mediterranean cuisine at Celebrating Egyptian Cuisine Supper Club in Canary Wharf.
Fun Things to Do in Canary Wharf
Looking for some fun things to do in Canary Wharf? Check out these exciting options:
Fairgame
Experiences by Ibérica
Vagabond
Arcade Apes
Electric Shuffle
Pizza Pilgrims
The Cocktail Club
Boisdale Of Canary Wharf
The Breakfast Pub Boozy Brunch.
1. Munich Cricket Club
The Munich Cricket Club is a fun spot in Canary Wharf. It's like a German beer hall. They serve real German beers and tasty German food. You can enjoy live Oompah bands here every week.
This makes the place lively and fun. Many people love it here, giving it four stars on Tripadvisor. The club is known for being a happy and open space that gives off a special Bierkeller feel.
2. Fairgame
Fairgame is a fun spot in Canary Wharf. It sits at Fisherman's Walk. Here, you can play cool fairground games that feel new and exciting. The games are not just for kids, but adults too.
This place also serves yummy street food from London's top spots. You will find three bars here. They serve great cocktails and craft beer. Fairgame covers an area of 20,000 square feet! That means there are lots of things for you to do here.
For everyone who comes to Canary Wharf, this place promises a fun time out. Food, drinks, and games come together at Fairgame for a visit to remember.
3. Experiences by Ibérica
Ibérica gives you a fun way to taste drinks. You will go on a trip to Spain, but stay in Canary Wharf! They show off lots of types of gin for everyone's tastes. Dining there is also great.
Want an exciting drink experience? Go check out Ibérica!
4. Platform Canary Wharf
Platform Canary Wharf is a gaming bar and cultural space located in Shoreditch. It is the second next-level gaming bar operated by the company, offering console gaming and a menu of craft beers.
The bar is laid out over two floors and features over 20 signature gaming booths. Platform Canary Wharf is associated with fun things to do in Canary Wharf, making it a great spot for gamers looking for some entertainment while exploring the area.
5. Vagabond
Vagabond Wine Bar is a popular spot located in Cabot Square within Canary Wharf. This bar offers a wide selection of wines for you to enjoy while socializing and having a good time.
With its high ratings and the option to make bookings, Vagabond Wine Bar is definitely worth checking out if you're in the area. So grab a glass of wine and have a great time at Vagabond!
6. Celebrating Egyptian Cuisine Supper Club
The Celebrating Egyptian Cuisine Supper Club is an exciting event happening in Canary Wharf, London. Hosted by the Gallio Supper Club, this unique dining experience showcases the vibrant flavors of Mediterranean cuisine.
The menu features delicious Egyptian dishes like Hawashi, Foul Mudammas, and Ta'ameya. For just £40 per person, guests can enjoy a special nine-course tasting menu filled with these delectable culinary delights.
It's a fantastic opportunity to savor the rich heritage and mouthwatering flavors of Egyptian cuisine right in the heart of Canary Wharf.
7. Arcade Apes
Arcade Apes is a fun and unique arcade bar located in Canary Wharf. It's a great place to hang out with friends, have a drink, and play games. They offer retro gaming consoles, board games, and even gaming-inspired cocktails.
Whether you're into classic video games or looking for something new to try, Arcade Apes has got you covered. So head on over to this exciting spot in Canary Wharf and get ready for a night of fun and nostalgia!
8. Electric Shuffle
Electric Shuffle is a fun and exciting activity that offers a classic shuffleboard experience. Located in Cabot Square in Canary Wharf, this venue is the perfect place to spend some quality time with friends or family.
Electric Shuffle is associated with Flight Club, so you can expect a high-quality experience. The best part is that it's conveniently located near public transportation, making it easily accessible for everyone.
If you visit during the summer, make sure to try their brunch experience on the summer terrace. So head over to Electric Shuffle and enjoy a game of shuffleboard while having a great time.
9. Pizza Pilgrims
Pizza Pilgrims in Canary Wharf is their largest pizzeria yet. With an outside terrace that offers a stunning view of the skyline, this place is perfect for pizza enthusiasts. Inside, you'll find an arcade room filled with retro board games, foosball tables, and gaming consoles like SNES and PS2.
And if that's not enough fun, they even have Mario Kart! Known as the "Pizza Playground," Pizza Pilgrims can also be rented out for events starting at £1500 for 50-100 guests. So whether you're craving delicious pizza or looking for a unique venue to host your next gathering, Pizza Pilgrims has got you covered.
10. The Cocktail Club
The Cocktail Club is a vibrant and energetic bar and entertainment venue located on Cabot Square in Canary Wharf. It is the 11th London site for The Cocktail Club, known for their mantra of "welcome to the party." Whether you're looking for a delicious brunch, creative cocktails, or late-night drinks, The Cocktail Club has it all.
With its lively atmosphere and wide range of libations, it's the perfect place to unwind and have a good time in Canary Wharf. So head on over to The Cocktail Club and join the party!
11. Boisdale Of Canary Wharf
Boisdale of Canary Wharf is a popular British restaurant and music venue located in London. It offers delicious modern British food, including traditional dishes. The restaurant is also well-known for its whisky bar, where you can find a wide selection of whiskies to choose from.
If you're a fan of oysters, there's an oyster bar and grill as well. And if you enjoy cigars, you'll be pleased to know that Boisdale has a cigar library where you can relax and indulge in your favorite cigars.
What sets this place apart is its live music performances featuring jazz, soul, and blues. So not only can you enjoy great food and drinks but also have a fantastic musical experience at Boisdale of Canary Wharf – making it one of the top destinations for both locals and tourists alike.
12. The Breakfast Pub Boozy Brunch
The Breakfast Pub Boozy Brunch is a hidden gem within The Breakfast Club in Canary Wharf. This secret bar offers an exciting experience for brunch lovers. For £40 per person, guests can indulge in their favorite breakfast dishes while enjoying bottomless drinks.
The venue is known for its lively atmosphere and Saturday parties that go on all day. In addition to providing a delicious feast, The Breakfast Club also promotes important causes by supporting efforts to end domestic abuse and providing a safe space button for customers.
13. Go Boat
Go Boat offers a unique and exciting experience in Canary Wharf. You can be the captain of your own boat and explore the beautiful London Docklands. It's a great way to see the stunning architecture of Canary Wharf from the water.
The starting point for your adventure is the Bellmouth Passage. During your boat ride, you can relax and enjoy a picnic on board. Go Boat gives you the freedom to choose your own route and take in the sights at your own pace.
So hop on board, become a captain for a day, and enjoy sailing through the waters of London with Go Boat!
14. Clays
Clays Canary Wharf is a must-visit spot if you're looking for a unique and exciting experience in the area. It offers an interactive clay target shooting activity that combines technology with fun.
The venue itself is stunning, surrounded by greenery and offering beautiful waterside views. As you participate in this high-tech shooting experience, you'll also have the chance to admire remarkable outdoor artworks.
Clays Canary Wharf has become synonymous with fun things to do in the area and attracts many visitors seeking a thrilling time out. Whether you're an experienced shooter or trying it for the first time, Clays Canary Wharf provides a memorable and entertaining adventure.
Recommended Activities in Canary Wharf
Enjoy a thrilling experience by skating at the Ice Rink Canary Wharf, playing a game of padel tennis at Padium, exploring the lunch market for delicious treats, or taking part in the Children's Art Trail for a creative adventure.
1. Skating at Ice Rink Canary Wharf
Skating at Ice Rink Canary Wharf is a must-do activity when visiting the area. Here are some important facts to know about it:
The Ice Rink Canary Wharf is located at The Grandstand Bar, right next to the rink.
You can enjoy ice skating while having a selection of drinks and lite bites.
People describe ice skating at Canary Wharf as a magical winter experience.
The ice rink in Canada Square Park is a popular attraction that comes back every year.
Even if you're not an expert skater, don't worry! The rink is well-maintained and suitable for all skill levels.
The Ice Rink Canary Wharf is an outdoor covered rink decorated with twinkling lights.
2. Padel Tennis at Padium
Padium, located in Bank Street Park in Canary Wharf, is the UK's most premium padel tennis center. It offers exceptional pay-and-play padel on its impressive courts, along with convenient locker rooms for players. The club boasts seven indoor courts, an outdoor court, and a pro shop. Padel Tennis is a unique hybrid of tennis and squash, played on a court half the size of a traditional tennis court and surrounded by glass walls.
3. The Lunch Market
The Lunch Market is a popular weekly event that takes place every Thursday at Montgomery Square in Canary Wharf. It is a collaboration between Karnival and various traders who come together to offer a wide variety of fresh and flavorsome street food options.
Whether you're craving Italian, Mexican, Asian, or something else entirely, you'll find it at The Lunch Market. This vibrant food market attracts both locals and visitors alike, providing them with the perfect opportunity to try different cuisines during their lunch break.
So if you're in the area on a Thursday, be sure to stop by The Lunch Market for a delicious and diverse dining experience.
4. Children's Art Trail
The Children's Art Trail is a fantastic activity to keep kids entertained and engaged while visiting Canary Wharf. Here are some key details about the art trail:
The Children's Art Trail has been revamped to encourage families to explore the Canary Wharf estate.
The trail showcases 12 unique artworks that are dotted around the estate.
A map is provided to help visitors locate each artwork on the trail.
This interactive experience allows children to discover and appreciate art in a fun and engaging way.
The art trail is suitable for children of all ages, making it a great family activity during your visit to Canary Wharf.
Art and Cultural Experiences
Immerse yourself in the vibrant art and cultural scene of Canary Wharf, featuring art on the estate, Black History Month events, and intriguing literature events. Find out more about these enriching experiences that will captivate your senses and expand your knowledge.
Read on to explore the exciting world of art and culture in Canary Wharf.
1. Art on the Estate
Canary Wharf is known for having the largest collection of outdoor public art in London. With over 100 sculptures and architectural pieces, you can immerse yourself in a vibrant art scene.
These stunning artworks come from all around the world and each one tells a unique story. The estate offers visitors the opportunity to explore this impressive collection and discover the beauty of different artistic styles.
From modern sculptures to integrated architectural designs, there is something for everyone to enjoy. Whether you're an art enthusiast or simply appreciate beautiful craftsmanship, exploring the art on the estate is an experience not to be missed when visiting Canary Wharf.
2. Black History Month at Canary Wharf
Canary Wharf is hosting events throughout October to celebrate Black History Month. They have a range of activities, such as literature events, talks, food workshops, walking tours, and a photography exhibition.
During this month, the Lunch Market at Canary Wharf will showcase Caribbean and African cuisine. Canary Wharf Arts + Events is also encouraging people to submit their best images that celebrate Black Culture in Britain.
This annual calendar includes various cultural and leisure activities for everyone to enjoy. Additionally, during this time, there will be a designated area called Poets' Corner where spoken word artists can share their truths, experiences, and opinions.
Noteworthy Events
Catch a movie with the Summer Screens or bring the family to the Family Film Club for a fun day out. Play a game of Ping Pong or explore the Greenhouse for some outdoor activities.
Don't miss Mini Golf by Craig & Karl, it's one of the more unusual events happening in Canary Wharf.
1. Summer Screens
Canary Wharf's Summer Screens are a must-visit attraction during the summer months. These outdoor screens, located in Canada Square Park, offer stunning views of the city from 90m above the River Thames.
They showcase a diverse program of Olympic action, films, entertainment, news, and cultural events throughout the season. As part of their commitment to providing top-notch entertainment, Canary Wharf has some of the largest screens in London for visitors to enjoy.
You can bring your own blanket and picnic or grab tasty food from local shops and restaurants nearby while enjoying movies or sporting events at Summer Screens. It's an unforgettable experience that combines great views with fantastic entertainment options for everyone to enjoy!
2. Family Film Club
The Family Film Club at Canary Wharf is a fun activity for families to enjoy together. Here are some important facts about the club:
The club offers free movies for families on selected Saturday mornings during the summer.
The movies are shown in Canada Square Park, which is a great outdoor space.
It's a perfect way to celebrate Father's Day by attending the Family Film Club on the Summer Screens at Canada Square Park.
3. Ping Pong
Canary Wharf offers free ping pong tables in Montgomery Square and Union Square. It's one of the top activity bars in London, with Bounce being known as "the home of ping pong". If you're in East London, head to Bat & Ball in Westfield Stratford City, which is described as a mecca for ping pong.
Ping pong is a fun and competitive activity that both adults and children can enjoy. So grab a paddle and challenge your friends or family to an exciting game!
4. Greenhouse
The Greenhouse in Canary Wharf is a special place. It's the first zero-waste theatre in the UK, which means they focus on sustainability and reducing waste. They want to inspire people to make small changes in their lives for the environment.
The Greenhouse also does programming and storytelling that engages audiences. If you're interested in being part of their productions, they even offer a casting pack. It's interesting because it stands out among the tall buildings of Canary Wharf and creates an intriguing contrast.
5. Mini Golf by Craig & Karl
Canary Wharf is home to London's only free mini golf course. The course has been designed by artists Craig & Karl, who are known for their vibrant and playful designs. This mini golf course offers a unique and design-oriented approach, featuring nine holes with joyful novelty features.
It's a fun and interactive installation that adds an element of excitement to your visit. The fabrication of the course was done by The White Wall Company, ensuring its quality and durability.
So if you're looking for some lighthearted fun in Canary Wharf, don't miss out on the Mini Golf by Craig & Karl experience!
Canary Wharf – A Great Place for Fun and Finesse
In conclusion, Canary Wharf offers a wide range of entertaining activities and attractions that will keep you engaged and excited. From trying out unique restaurants and bars to exploring art trails and enjoying live music, there is something for everyone in this vibrant area.
So plan your visit to Canary Wharf today and experience the best of what this dynamic destination has to offer!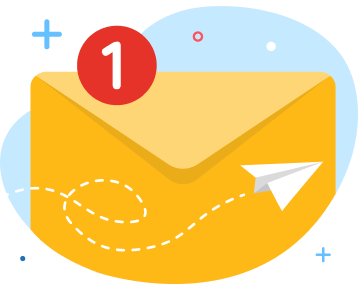 news via inbox
Nulla turp dis cursus. Integer liberos  euismod pretium faucibua