The 25 Top Things To Do In Dingle Ireland – Your Ultimate Guide to the "Most Beautiful Place on Earth"
Are you planning a trip to Ireland and wondering what to do in the vibrant town of Dingle? Nicknamed the "most beautiful place on earth" by National Geographic, Dingle is jam-packed with breathtaking scenery and compelling activities.
This article will guide you through 25 unforgettable things to do in Dingle Ireland, from driving down scenic roads, sampling local delicacies, exploring historic attractions, to enjoying authentic Irish nightlife.
Ready for an adventure? Let's discover why Dingle should be at the top of your Irish itinerary!
Main Points
Explore the historic attractions of Dingle, including the iconic Gallarus Oratory and interactive exhibits at Dingle Oceanworld.
Take scenic road trips and drives on Slea Head Drive and Conor Pass to experience breathtaking views of the coast and mountains.
Indulge in delicious seafood, savor Ireland's best ice cream at Murphy's Ice Cream, and enjoy a breakfast at Pantri Cafe.
Top Attractions in Dingle
Experience the fascinating history and beauty of Dingle with must-see attractions like the ancient Gallarus Oratory, interactive exhibits at Dingle Oceanworld, and a tour of the renowned Dingle Distillery.
1. Gallarus Oratory
A visit to Dingle would be incomplete without seeing the Gallarus Oratory. Built from large cut stones, this early Christian church dates back over a thousand years. Charles Smith discovered it in 1756 and since then, it has grown into one of Dingle's most popular attractions, located at the very western tip of the peninsula.
Noted for its unique construction, design and rich history, this iconic landmark holds an air of mystery that captivates every visitor walking through its historic doors.
2. Dingle Oceanworld
Venture into Dingle Oceanworld for an aquatic adventure unlike any other. Despite its modest size, this local hot spot is packed with incredible exhibits sure to captivate visitors of all ages.
Prepare to be enthralled by a myriad of marine life from sleek sharks to colorful tropical fish.
A forever hit among young and old alike are the Asian small-clawed otters that reside within Dingle Oceanworld. These adorable creatures invariably bring delight with their playful antics.
Not just that, the aquarium's location allows easy access to other adventures such as invigorating boat tours around Dingle Peninsula and thrilling sea safaris in search of dolphins or seals.
Any visit to Dingle should make room for a dip into this underwater experience offering one of the top things you can do around here!
3. Dingle Distillery
At Dingle Distillery, visitors can quench their thirst for knowledge and alcohol! Situated in the Irish-speaking Gaeltacht region, this attraction offers a unique look into traditional distilling methods.
The distillery finds its home in an old sawmill located in Milltown which is just on the edge of Dingle town. Here, you are given the opportunity to tour their facilities and sample delicious tastings of whiskey, gin, and vodka all produced right at this location.
For those seeking more thrill during their visit to Dingle Distillery, they offer electric bike tours around the beautiful landscapes of Dingle Peninsula that surround it. So come along and immerse yourself in an unforgettable experience filled with culture, history, breathtaking views and most importantly – good drinks!
4. Eask Tower
Eask Tower is a medieval stone tower perched on Carhoo Hill in Dingle, Ireland. This impressive structure was constructed in 1847 and serves as a navigational aid for ships entering Dingle Harbor.
Made entirely of solid stone, Eask Tower stands proudly on a bluff overlooking the harbour, offering visitors breathtaking panoramic views of Dingle Harbour once they reach its summit.
It's no wonder that this historical landmark is often included as a must-visit stop on the popular Slea Head Drive, which takes travelers along the stunning scenic routes of the picturesque Dingle Peninsula.
5. Coumeenoole Beach
Coumeenoole Beach is one of the top attractions in Dingle, Ireland. Situated along the scenic Slea Head Drive, this beach offers stunning views and is renowned for its natural beauty.
It has been featured in numerous travel guides and articles, attracting visitors from all over the world. At Coumeenoole Beach, you can partake in activities like swimming, sunbathing, and leisurely walks along the sandy shore.
With its breathtaking surroundings and tranquil atmosphere, it's a must-visit destination for nature lovers and beach enthusiasts alike.
6. Kilmalkedar Church
Kilmalkedar Church, located in Ballydavid near Dingle, Ireland, played a significant role as a monastery during the early medieval period. Situated on a pilgrimage route, this historic church is worth exploring for its rich history and unique features.
One notable attraction at Kilmalkedar Church is an ogham stone, which bears ancient Irish script. Visitors can take guided tours to learn more about the romanesque architecture of the church, admire the intricacies of the sundial, and discover the fascinating ogham stone.
While visiting Kilmalkedar Church, you'll be in close proximity to other popular attractions such as Dingle Harbour, Dingle Oceanworld Aquarium, and Ventry Beach – making it a great addition to your itinerary when exploring the beauty of Dingle Peninsula.
7. Fahan BeeHive Huts
Fahan BeeHive Huts are cone-shaped huts found on the Dingle Peninsula in County Kerry, Ireland. These ancient dwellings, also known as clochans in Irish, offer a unique glimpse into Ireland's past.
Located along the scenic Slea Head Drive, particularly around Mount Eagle, these huts provide insights into the traditional way of life on the Dingle Peninsula. Visitors can explore these historic structures and learn about the fascinating history of this region.
The Fahan BeeHive Huts are considered one of the top attractions in Dingle, making them a must-visit for anyone interested in Irish history and culture.
8. Minard Castle
Minard Castle, located on a hill overlooking the water and the beach, is one of the most scenic castles in Kerry. It rivals Ross Castle in Killarney National Park and offers picturesque views over the Irish Sea.
The castle ruins consist of a large tower house that stands tall and majestic. With its location on the Dingle Peninsula, visitors can enjoy stunning views across the Irish Sea to the Iveragh Peninsula.
It's just a short 20-minute drive from Dingle town or about 45 minutes from Tralee, making it a convenient stop for those exploring this beautiful region of Ireland.
9. Irish Famine Cottages
The Irish Famine Cottages in Dingle, Ireland are a must-visit attraction. These cottages were constructed during the mid-nineteenth century and were originally inhabited by the Long and Kavanagh families in Fán, Ventry County Kerry.
A visit to these historic cottages provides a fascinating glimpse into the lives of those affected by the devastating famine that plagued Ireland during that time.
Scenic Road Trips and Drives
Experience the breathtaking beauty of Dingle Peninsula with a drive along the iconic Slea Head Drive, or venture through the stunning landscapes on Conor Pass.
10. Slea Head Drive
Slea Head Drive, located on the Dingle Peninsula in Ireland, is a must-do for those seeking breathtaking scenery. This iconic route offers stunning views of the Atlantic Ocean and takes you through some of Ireland's most picturesque coastal villages.
Along the way, be sure to make stops at Dunbeg Fort, Fahan Beehive Huts, Blasket Islands, Gallarus Oratory, and Three Sisters & The Sleeping Giant. This circular drive can be completed in just a few hours and is known for its dramatic cliffs, sandy beaches, and charming landscapes.
Get ready to be captivated by the natural beauty of Slea Head Drive!
11. Dingle Peninsula
The Dingle Peninsula, located on Ireland's Wild Atlantic Way, is a picturesque destination known for its scenic road trips and drives. One of the highlights is the Slea Head Drive, which offers breathtaking views of the coast.
As you traverse along this route, you'll be treated to stunning vistas of rugged cliffs, sandy beaches, and charming villages. Don't forget to make a stop at Conor Pass, where you can marvel at the majestic mountains that surround you.
And no visit to the Dingle Peninsula would be complete without spending time at Inch Beach – its expansive sandy shores are simply irresistible.
12. Connor Pass
Connor Pass is one of the highest mountain passes in Ireland, making it a must-visit attraction in Dingle. This scenic road crosses from the north to the south shore of the Dingle Peninsula and reaches an elevation of nearly 1,500 feet (456 meters).
The pass offers breathtaking panoramic views of the surrounding landscape, with its winding roads and rugged terrain. To get there, you'll need a car as it can only be accessed by road.
So don't miss out on this incredible drive that showcases the natural beauty of Dingle, Ireland.
Food and Dining Experiences
Indulge in the freshest seafood, savor Ireland's best ice cream, and experience the vibrant food scene at the Dingle Food Festival. There's so much more to discover when it comes to dining in Dingle! So grab a seat and get ready for a culinary adventure like no other.
Read on to find out where to eat, what to try, and why your taste buds will thank you.
13. Feast on seafood
Feasting on amazing seafood is a must-do experience when visiting Dingle, Ireland. This charming coastal town offers a wide variety of seafood options that are sure to delight your taste buds.
From succulent mackerel and plump mussels to fresh lobster and more, the seafood in Dingle is highly praised and considered among the best in Ireland. You can indulge in these delightful dishes at local restaurants and eateries throughout the town.
Whether you prefer traditional Irish favorites or innovative and modern creations, Dingle has something to satisfy every seafood lover's palate. So be sure to treat yourself to a mouthwatering seafood feast during your visit!
14. Try the best ice cream in Ireland
Murphy's Ice Cream is a must-visit spot when you're in Dingle, Ireland. Founded in 2000, they have gained a reputation for serving the best ice cream in town. Their unique flavors are inspired by local Irish ingredients, making each scoop a delicious and one-of-a-kind experience.
If you're looking to cool off on a sunny day or satisfy your sweet tooth, head over to Murphy's Ice Cream and indulge in their creamy and flavorful treats. And if you want more options, Kool Scoops of Dingle and Harrington's Fish Restaurant also offer delectable ice cream choices that are definitely worth trying.
15. Enjoy breakfast at Pantri Cafe
Pantri Cafe, a family-run restaurant in Dingle, Ireland, is the perfect spot to start your day with a delicious breakfast. Known for their mouthwatering meals and friendly atmosphere, Pantri Cafe offers a range of options to satisfy every palate.
From traditional Irish breakfasts to vegan-friendly dishes, there's something for everyone on their menu. Make sure to arrive early as this popular cafe fills up quickly with locals and tourists alike eager to savor some of the best coffee and breakfasts that Dingle has to offer.
16. Attend the Dingle Food Festival
The Dingle Food Festival is a must-attend event for food lovers visiting Dingle, Ireland. Held annually, this vibrant festival showcases the rich culinary culture of the area and attracts both locals and tourists alike.
With over 50 market stalls, workshops, cookery demonstrations, and street entertainment, there's something for everyone to enjoy. Wine tastings and whiskey tastings are also available for those who want to explore local beverages.
One of the highlights of the festival is the taste trail, where visitors can discover and sample dishes from over 60 participating establishments. This immersive experience allows you to indulge in the finest flavors that Dingle has to offer while celebrating the talents of local producers.
Nightlife and Pubs
Join a pub crawl, tour the Dingle Whiskey Distillery, visit John Benny's Pub, and enjoy traditional Irish music at O'Flaherty's Irish Pub.
17. Join a pub crawl
Pub crawls are a must-do activity when visiting Dingle, Ireland. This lively town is known for its vibrant pub scene and friendly atmosphere. By joining a pub crawl, you can experience the best of Dingle's nightlife while exploring the town's top pubs and bars.
Some popular spots include Dick Mack's, Foxy John's Pub, O'Sullivan's Courthouse Pub, Neligan's Bar, O'Flaherty's Bar, and An Droichead Beag. As you wander from one establishment to another with your fellow crawlers, you'll have the opportunity to enjoy live music, sample local brews and spirits,and soak up the energetic ambiance that makes Dingle such a memorable destination.
Don't miss out on this fun-filled evening activity during your visit to Dingle!
18. Tour the Dingle Whiskey Distillery
The Dingle Whiskey Distillery is a must-visit attraction in Dingle, Ireland. Established in 2012, this distillery produces award-winning spirits such as Dingle Whiskey, Dingle Original Gin, and Dingle Vodka.
Visitors can take a tour of the distillery to learn about the whiskey-making process and even sample their acclaimed spirits. Their products are also popular in local bars and pubs, making it an integral part of Dingle's nightlife scene.
So make sure to add a visit to the Dingle Whiskey Distillery to your itinerary for an immersive experience into Ireland's famous spirits.
19. Visit John Benny's Pub
Located in the heart of Dingle, Ireland, John Benny's Pub is a must-visit spot for anyone looking to experience the vibrant nightlife and pub scene in the area. This lively pub offers more than just great drinks – it also provides an authentic taste of Irish culture.
Every night, you can enjoy live Irish folk music that will have you tapping your feet and clapping along. But it's not just about the entertainment; John Benny's Pub is also known for its excellent pub food.
From hearty traditional dishes to tasty bar snacks, there's something to satisfy every craving. Plus, if you're planning on staying in Dingle for a while, John Benny's Pub even offers self-catering accommodation options.
20. Enjoy traditional Irish music at O'Flaherty's Irish Pub
O'Flaherty's Irish Pub in Dingle, Ireland is the perfect spot to immerse yourself in traditional Irish music. This lively pub offers live music several nights a week, creating an authentic and memorable experience for both locals and tourists.
With its easy-going atmosphere and friendly company, O'Flaherty's is a popular destination to listen to talented musicians playing traditional Irish tunes. Don't miss out on the opportunity to enjoy a fun-filled evening of music at this iconic pub in the heart of Dingle.
Water Activities and Outdoor Adventures
Swim at Inch Beach, visit the Blasket Islands, go whale watching and meet Fungi the dolphin, surf in Brandon Bay, and sail around the islands.
21. Swim at Inch Beach
Inch Beach is a stunning 4-mile stretch of unspoiled beauty, surrounded by majestic mountains and the vast Atlantic Ocean. With its pristine blue waters and soft sand, it's no wonder that Inch Beach is known as one of the best spots for swimming in Dingle.
Whether you're looking to take a refreshing dip or try your hand at surfing, this beach has it all. In fact, water sports enthusiasts flock here to enjoy activities like swimming, surfing, and even sunbathing.
Not only is Inch Beach a paradise for water lovers, but it has also been awarded a blue flag for its cleanliness and safety. So grab your swimsuit and soak up the sun at this popular destination on the Dingle Peninsula!
22. Visit the Blasket Islands
Explore the breathtaking beauty of the Blasket Islands, located on the stunning Dingle Peninsula in Kerry. This group of islands offers a unique and eco-friendly experience for visitors.
Embark on dolphin and whale watching tours to catch a glimpse of these magnificent creatures in their natural habitat. You can also opt for private family sea safaris for a more personalized adventure.
The Blasket Islands are known for their diverse marine wildlife, including whales, dolphins, and grey seals. With its eco-friendly experiences and top ranking as the No. 1 activity on the Dingle Peninsula, visiting the Blasket Islands is an absolute must-do when exploring this picturesque region.
23. Go whale watching and meet Fungi the dolphin
Discover the incredible marine life of Dingle by going on a whale watching tour and getting the chance to meet Fungi the dolphin. Fungi is a famous bottlenose dolphin who has been entertaining visitors since 1983 with his playful nature.
Hop aboard a boat trip from Dingle Harbour and explore the stunning waters surrounding the peninsula. Not only will you have the opportunity to spot majestic whales, but you'll also get to interact with Fungi as he swims alongside the boat.
It's an unforgettable adventure that allows you to experience the beauty of Ireland's wildlife up close.
24. Surf in Brandon Bay
Brandon Bay in Dingle Peninsula is a haven for surfers of all levels. With its range of surf spots, including reefs and beach breaks, it offers something for everyone. One popular surfing destination in Brandon Bay is Dingle Surf, where experienced instructors are available to help you catch the perfect wave.
If you're looking to try out your skills or learn how to surf, this is the place to be. Other surfing centers in the area include Maharees, Kilcummin, and Castlegregory. And don't forget about Inch Beach, which is known as a top surfing spot in Dingle Peninsula.
So grab your board and get ready for an epic day on the waves at Brandon Bay!
24. Sail around the islands
Explore the breathtaking beauty of the Dingle Peninsula by sailing around its enchanting islands. This water-based adventure is a must-do activity for visitors seeking to experience the natural wonders of the area.
Embark on Dingle Dolphin Boat Tours or Dingle Sea Safari for thrilling excursions that may involve sailing around these picturesque islands. The Great Blasket Island Experience also offers opportunities to sail and discover hidden gems along the way.
Immerse yourself in stunning landscapes, crystal clear waters, and perhaps even catch a glimpse of local marine life during your unforgettable sailing adventure in Dingle.
Arts, History, and Culture
Explore the ancient Fahan Beehive Huts, visit Diseart to delve into the local arts scene, discover the historic Gallarus Oratory, climb up Eask Tower for breathtaking views, and peruse stunning artworks at Dingle Art Works.
25. Visit Fahan Beehive Huts
The Fahan Beehive Huts, located on Slea Head in County Kerry, Ireland, are cone-shaped structures built by medieval stonemasons. These huts offer beautiful views of the surrounding landscape and are considered one of Ireland's most remarkable collections of these unique houses.
It's no wonder they frequently make it onto lists of the top things to do and see in Dingle.
26. Explore Diseart
Diseart, a stone chapel located in Dingle, Ireland, is a must-visit attraction on the Dingle Peninsula. This historic site is renowned for its beautiful stained glass windows and tranquil surroundings.
As a Celtic cultural center, Diseart showcases the rich arts, history, and culture of the region. With its central location on the peninsula, Diseart serves as an ideal starting point to explore other nearby attractions such as the picturesque Slea Head Drive, stunning beaches, scenic hikes, and ancient sites.
Immerse yourself in the unique charm of Diseart while discovering the vibrant heritage of Dingle.
27. Discover the Gallarus Oratory
The Gallarus Oratory is a small stone church located in County Kerry, Ireland. Built using large cut stones from the Dingle Beds of the Upper Silurian Old Red Sandstone, this iconic landmark was discovered by Charles Smith in 1756.
Shaped like an upside-down boat, the Gallarus Oratory is a testament to ancient Irish architecture and craftsmanship. It stands proudly at the western tip of the Dingle Peninsula, offering visitors a glimpse into Ireland's rich history and cultural heritage.
28. Climb to Eask Tower
The Eask Tower, built in 1847 as a famine relief project, offers visitors an opportunity to climb to the top and enjoy stunning views of Dingle town and the surrounding cliffs. Standing at a height of 12 meters (39 feet), this solid stone tower provides a unique perspective of the area.
Not only can you admire the picturesque scenery, but you can also learn about the tower's construction and its historical role in maritime navigation during the famine period. Perched on a hill overlooking Dingle harbor, it is no wonder that this spot has become popular for photography enthusiasts and sightseers alike.
29. Peruse artworks at Dingle Art Works
Dingle Art Works is a must-visit art gallery in Dingle, Ireland. This family-run business exclusively showcases the work of local artists, giving you a unique opportunity to immerse yourself in the arts, history, and culture of the area.
The gallery features a wide range of artwork including silk paintings, oil paintings, papier mache models, prints, and greeting cards. One artist whose work takes center stage at Dingle Art Works is June McIntyre, with her originals, limited editions, and prints on display.
You'll also find affordable art items called "Art Objects" created by artist fellows during their pop-up exhibitions. Don't miss the chance to explore this artistic haven in Dingle and discover the beauty that local artists have created.
Conclusion – Things to Do in Dingle Ireland
In conclusion, Dingle, Ireland offers a wide range of activities and attractions to suit every traveler's interests. From exploring ancient ruins like the Gallarus Oratory to embarking on scenic road trips along the stunning coastline, there is something for everyone in this charming town.
Whether you're seeking outdoor adventures, cultural experiences, or simply want to unwind in a cozy pub with traditional Irish music, Dingle has it all. Don't miss out on these top 25 things to do in Dingle and make unforgettable memories during your visit to this beautiful part of Ireland.
FAQs
1. What are some of the top attractions in Dingle, Ireland?
Some of the top attractions in Dingle, Ireland include visiting the famous Slea Head Drive, exploring the Dingle Peninsula and its stunning beaches, hiking Mount Brandon for scenic views, and taking a boat trip to see Fungie, the resident dolphin.
2. Are there any cultural activities to do in Dingle?
Yes, Dingle is known for its vibrant arts and culture scene. Visitors can explore traditional Irish music at local pubs, visit art galleries showcasing local talent, attend theater performances at The Phoenix Cinema or An Lab Theater, and learn about the area's history at museums like The Great Blasket Centre.
3. Is it possible to go whale watching in Dingle?
Absolutely! Dingle is a fantastic location for whale watching. There are several tour operators that offer guided trips where you can spot various species of whales including humpbacks and fin whales along with other marine life such as dolphins and seals.
4. What outdoor activities are available in Dingle?
Dingle offers a range of outdoor activities for nature enthusiasts. You can go hiking or biking on trails like The Kerry Way or Conor Pass Loop Walks, try your hand at fishing or kayaking on one of the many lakes or rivers nearby, or even take part in water sports like surfing or paddleboarding along the coastlines.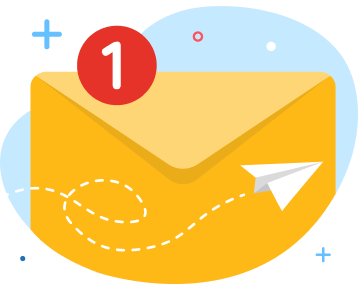 news via inbox
Nulla turp dis cursus. Integer liberos  euismod pretium faucibua